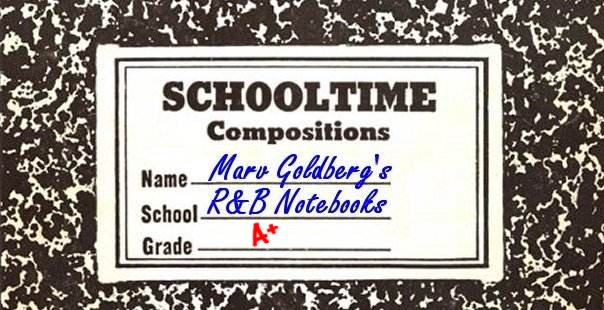 Rufus Beacham
By Marv Goldberg

© 2020 by Marv Goldberg
I've known the name "Rufus Beacham" for years. In the back of my mind he was a big star in the 50s. However, when I started researching him, I found that he wasn't: he had no hit records, was never part of a tour, and never seemed to appear anywhere but in Florida. With a single exception, which had nothing to do with music, he was never mentioned in any newspaper outside of Florida. I admit I could be wrong, but I don't believe he ever recorded anywhere but in Florida.





Rufus Harris "Beach" Beacham, Jr was born on December 16, 1930 in West Tampa, Florida. He was the son of Rufus Harris Beacham, Sr and Lessie Belle Ransom. The family name is sometimes incorrectly seen as "Beecham", and sometimes even "Beachum". (Rufus, Sr. owned a wrecking company and was also a minister.) [NOTE: several sources, including the Internet Movie Database, confuse Rufus with his identically-named father; if you see dates of 1910-1976, they have the wrong Rufus.] Rufus, Sr. and Lessie would divorce in 1939 and he'd marry Gladys May Wilson (which also ended in divorce); although some sources say it, Gladys was not Rufus, Jr.'s mother.

Rufus, Sr. had at least eight children: five girls and three boys. The only place that even part of the family shows up is in the 1935 Florida census. There's Rufus, Sr., Lessie, and four children, but it's very difficult to make out names.

The first time we're aware of Rufus Beacham is in May of 1950, but it isn't pretty. He was the leader of a band (never named, but possibly called the House Rockers at that time [later, it would be the Tampa Toppers]). They had just finished playing an engagement at the High Stepper Bar in St. Petersburg (right next door to Tampa). Shortly after midnight, on May 14, they were packing up their instruments, when drummer Arthur L. Johnson, shot and killed fellow band member Herbert Brown. (Brown's instrument was never mentioned; it was probably guitar or bass.) Other known members were Rufus Beacham (leader/piano) and Kenneth Nurse (saxophone). Nothing ever said there were any others, although it can't be ruled out.

Here's what happened, per the Tampa Times of May 15:


A member of a Tampa Negro band was shot to death here [St. Petersburg] last night and police today were holding another band member on suspicion of murder.

City Detective Earl Newberry said Herbert Brown, 24, was shot through the eye with a bullet from a .32 caliber pistol just after the band finished an engagement at a Negro night club.

Held was Arthur L. Johnson, 23, who admitted the shooting but maintained he didn't know the gun was loaded, Newberry said.

Johnson said the pistol was one used in one of the band's acts, the detective reported. The officer added that other band members said there was no quarrel or other sign of trouble between Brown and Johnson before the shooting.


The Tampa Bay Times (St. Petersburg) of May 15 pretty much echoed that story:


[Detective Earl] Newberry said the band members were packing up their instruments when the shooting took place shortly after midnight. He quoted witnesses as stating that no argument preceded the shooting.

The gun, a .32 caliber pistol, was used in the band's act. Johnson said "It wasn't supposed to be loaded."

A formal charge of murder will be lodged against Johnson sometime today, Newberry said.


However, the next day, the Tampa Bay Times had this:


Arthur L. Johnson, 23-year-old Tampa Negro musician, was charged with first degree murder yesterday in the death of fellow band member Herbert Brown here early Sunday.

Johnson continued to tell police the death was caused when a stage "prop" pistol discharged accidently but Detective Earl Newberry said the shooting may have followed an argument over who would carry the drums.


By May 26, things were changing. The Tampa Bay Times reported:


.... Brown died after being wounded May 13 [should have been early in the morning of the 14th] in a bar at 22nd Street and Seventh Avenue South. Police said he suffered a bullet wound in the left eye.

According to Patrolman Titus Robinson, the first policeman to arrive on the scene, he found Brown slumped over a piano, bleeding. Johnson stood by, said Robinson, and told him, "I shot him . . . I didn't mean to do it."

Only other men in the room when the mishap occurred were bandleader Rufus Beacham Jr., and saxophonist Kenneth Nurse, both of Tampa. Beacham said he stood next to Johnson, and was looking around the room when he heard a report. Turning he saw Johnson standing "as if nothing had happened . . . like he didn't realize Brown was hurt." [There was also a bartender in the club, but he wasn't in the same room.]

Nurse added that Johnson appeared to be in a daze, but "went to pieces" after he realized Brown was wounded.

Both witnesses testified they did not use any pistol in their props [italics are mine] and didn't know how one happened to be there. Neither could say he saw Johnson fire a gun or that there was an argument preceding the shooting.


The trial was held on November 14 and Johnson was found guilty of manslaughter after only a 10-minute jury deliberation. The November 15 Tampa Bay Times now said that Johnson had changed his tune:


Johnson ... had obtained a gun "as protection," he testified, because he and Brown had some trouble earlier. He admitted he shot Brown, who died a few hours later in Mercy Hospital. He denied ill feeling.... The defense was based on claims that the shooting was accidental.


In 2020, the crime of voluntary manslaughter in Florida is punishable by a prison sentence of up to 15 years (minimum of 9), but I neither know what the penalty was in 1950 nor what sentence Johnson received. He was never mentioned again.


After this, we don't hear of Rufus again until he married Nesby Evelyn Green in August 1951. Nicknamed "Queenie", she was a beautician at the time, but would soon become the drummer in his band (which, by now, was called the Tampa Toppers). With one further exception, no other members of any Beacham band were ever named. Queenie had a pet ocelot, Baby, who appeared with the band (although I'm not sure what instrument it played).


In the fall of 1951, Rufus hooked up with Bobby Shad, owner (with his brother, Morty) of New York's Sittin' In With Records (originally just called "Sittin' In). Bobby went all over the south to record artists and Rufus was recorded in Tampa (per their files; not Miami).


Rufus' first record was November 1951's "My Baby And Me", backed with "Hey, Hey! Pretty Baby", issued on Sittin' In and just credited to "Rufus Beacham". However, before it was released, an October 13, 1951 article in Billboard said:


CHICAGO, Oct. 6. - Mercury Records here this week took a series of important steps to strengthen itself internally for the forthcoming fall-winter record push. Biggest deal worked out by Art Talmadge, exec v.p. in charge of a&r, involves taking over the entire catalog of Sittin' In, the New York r&b diskery, along with its owner, Bobby Shad, who will act as Merc's new r&b chief.

Shad brings into Mercury over 200 masters, about 60 of which have never been released before. Merc, which has had trouble getting an r&b catalog together, except for singer Dinah Washington, who has scored consistently, is giving Shad a free hand, with a heavy budget set up for promotion and inking new artists. Shad will spend much of his first six months with the Chicago firm on the road, cutting sessions and contacting important r&b sources among d.j.'s, juke ops, and retailers. Shad already has worked out artists' pacts with Memphis Slim, formerly with Miracle and Premium, and has worked out a new pact with Big Bill Broonzy.


It sounds like Mercury purchased Sittin' In With, but, per Mia Apatow, Bobby Shad's granddaughter:


I talked to Don Hyde, my mom's boyfriend, who worked on the preservation of the Bob Shad catalogs for years.... I also talked to my father who worked for Bob for years running Mainstream Records, and I listened to interviews with my grandfather about his career. The sale of Sittin' In never officially took place. Bob went to work for Mercury, not having a contract in place and a lot of the terms of his employment continued to change because of his success. He says in the interview that at one point he was probably producing 90% of the records Mercury was releasing. In the end when he parted ways with Mercury, he still owned Sittin' In With, as well as many other titles he recorded during his time at the label. 


"My Baby And Me" was reviewed in the December 1, 1951 Billboard:


My Baby And Me (77) A good blues ballad is sung expressively by Beacham and should attract attention.

Hey, Hey! Pretty Baby (72) Beacham shouts against ensemble vocal on a rocking blues item cut from familiar cloth. A spirited waxing.


Morty Shad continued Sittin' In With as a separate company (that is, not as a subsidiary of Mercury). (An August 16, 1952 Billboard article about a trade show talked about "Morty Shad of Sittin' In" and "Bobby Shad of Mercury".)


A January 1952 ad for "My Baby And Me" named Henry Stone as Rufus' manager. A record distributor, he owned Stone Distributing in Miami, as well as Rockin' Records (and, in the future, Chart Records).

Per the January 19, 1952 Cash Box, "My Baby And Me" was #1 in Miami; it took until May 17 for it to be #10 in Orlando (under 250 miles away). This was the closest Rufus would ever come to a hit.

Cash Box reviewed the record (finally) on January 26, 1952: "Rufus Beacham gives a ballad type tune ["My Baby And Me"] a thorough going over on the upper half. It's a slow and drawn out thing that comes out as a listenable end. The flip level is a bouncy number on which Rufus receives some help from a group [actually the musicians] and the entire crew makes it a strong platter. Our nod goes to the under half."

Sometime in April, "Rufus Beechum and his Orchestra" appeared at a veteran's dance at the James Moore Amvets Post No. 2. The April 24 Tampa Bay Times said: "Beechum and his band who recorded 'My Baby And Me,' and 'Going Back To Tampa,' [actually the same song] are being brought to the city [St. Petersburg] by popular demand. Dance starts at 9 o'clock." I suppose telling you what day would have overcrowded the dancefloor.


And then, recordings get murky for a while. At an unknown date, in Tampa (probably prior to June 1952; you'll see why in a bit), it looks like Rufus' band (whoever they may have been) was merged with Ray Charles' combo for a joint session. There were six songs recorded, all with contiguous master numbers (the ultimate name on the label is indicated in parentheses): "Since I Fell For You" (Rufus Beacham & His Tampa Toppers), "I Want You So" (Rufus Beacham), "Guitar Blues" (Ray Charles), "Baby Let Me Hear You Call My Name" (Ray Charles), "I Can't Do No More" (Ray Charles with the Rufus Beacham Orchestra), and "Roly-Poly" (Rufus Beacham Orchestra). Since both Rufus and Ray were singers/pianists, it's very unclear who did what on these.

Rufus had at least two other sessions that seemingly had nothing to do with Ray Charles. They produced: "Since I Fell For You", "Sad Feelings", "Trip Rhumba", and "Let's Dance".


[Note: "Baby Let Me Call Your Name" and "Guitar Blues" were sold or leased to Jack Lauderdale's Swing Time Records in Los Angeles. Since the publisher is Rockland Music Corp., used by the Shads, it indicates that Sittin' In With was the original label for the tunes. They also came out on the Shads' Jax label with the same record number. No one knows who the guitar player was on "Guitar Blues". It certainly wasn't Ray Charles, who didn't play the guitar, but his is the only name on the label. It looks like Ray was sneaking in some recording, since Atlantic Records had purchased his contract from Jack Lauderdale in February 1952; his first Atlantic session wouldn't be until November.]

Don Hyde was once the head of Mainstream Records, the successor company to the Shad labels. This is what Don said:


I doubt if the Beecham / Charles question can be answered. I suspect that the Beecham and Charles sessions were done at the same time and musicians from both groups were used on all tracks. Later Tami [Bob Shad's daughter] maintained that it was Charles on Roly Poly.

Never heard what guitar player [was on 'Guitar Blues'] ... it is so poor it could have been Bobby. [He means Bobby Shad himself. While Bobby did play the guitar somewhat, Don is kidding.]

Don't know the Swing Time story but there is a Rockland credit on the record. The session was in Tampa and the records were pressed in Miami. Tami said the presser stole a bunch by pressing his own copies and putting another label on them.


On May 8, 1952, the "Rufus Beacham Orchestra" played for the Cocoa Veterans Institute's annual promenade at their Orlando, Florida recreation center.

The May 17, 1952 Cash Box talked about Bobby Shad and Mercury:


Bobby Shad Turns Out Mercury's R & B Hits One After Another—Bobby Shad completed his first six months with Mercury as head of the Rhythm and Blues department with a long line of hits. Bobby came over from Sittin In, an independent label which he started himself after working in the R & B field for a number of years with such firms as Savoy, Manor, Continental and National.


And then, things turn dark again. On June 23, the Fort Lauderdale News reported that Rufus had been fined $10 for speeding. (OK, so it's not that dark.) At some point, Rufus and Queenie had relocated from Tampa to the East Coast of Florida; the address given in the above blurb indicates that he was living in Fort Lauderdale at the time. This is why I feel that the Tampa session with Ray Charles took place prior to June.


Rufus' "Since I Fell For You", backed with "Do You Know How To Boogie" were released in early July 1952. Credited to "Rufus Beacham & His Tampa Toppers", they were on the Shads' new Jax label. (Jax was a subsidiary of Sittin' In With, and not a Mercury company, since Mercury never finalized the deal to purchase SIW.) Nothing ever gave any personnel for this group, but both sides have a prominent sax.


Finally, an ad. On July 16, Rufus Beacham, "Prince Of The Blues - And His Sensational All-Star Colored Recording Combo" appeared at the Club Lido in Hollywood, Florida. The July 16 newspaper ad named three of his songs: "My Baby And Me", "Since I Fell For You", and "Do You Know How To Boogie", as well as "and many others". Note that, since the second two would only be released that month, it's probable that a press agent supplied the titles. [Once again, "All-Star" in ads like this has no meaning whatever.]

Rufus and Nesby had a daughter, Dorothy, who was born and died in July 1952. Unfortunately, there would be two other children with the same story.


The next Jax record, from September 1952, was the pretty ballad "I Want You So", backed with "Sad Feelings", both with nice sax work. That same month, Sittin' In With issued two sides by the "Rufus Beacham Orchestra": the instrumental "Roly-Poly", coupled with "I Can't Do No More", with the vocal by Ray Charles.

The Sittin' In With record was reviewed in the October 11, 1952 Cash Box:


I Can't Do No More ("B"): Ray Charles waxes a moderate beat blues with a feelingful and emotional reading. Effective backing is provided by light guitaring.

Roly Poly ("C+"): Rufus Beacham Orchestra beats out a rhythmic instrumental in an engaging manner.


Much confusion will result from this coupling, but that won't be until 1962.


On October 29, 1952 (as far as I can determine). Rufus recorded four songs for King Records with Sonny Thompson's band (all labels credit Sonny Thompson, with a vocal by "Rufus Junior"): "My Heart Needs Someone", "Insulated Sugar", "Four Thirty In The Morning", and "I Hope You Love Me Too". Three of these would be released as flip sides of Sonny Thompson instrumentals (all of which had been done at other sessions).


But where were these recorded? Most King recordings were made at their studios in Cincinnati, but I have problems with that. Rufus couldn't have been a member of the band, because both he and Sonny were pianists. No write-ups of the Thompson band from this time ever mentioned a singer other than Lula Reed and nothing ever said why Rufus and Sonny collaborated on this session. Why would Rufus, who seemed to have an aversion to leaving Florida, go all the way to Cincinnati just to record four songs? However, as I stated before, Henry Stone managed Rufus; it's possible that Stone also managed Sonny. Stone had a complicated relationship with King Records and it's possible that the session really took place in Florida. On the other hand, I freely admit that I don't know.

[By the way, there seems to be some confusion as to Sonny Thompson's real name and place of birth. Working sideways, I uncovered this: On July 25, 1953, the New York Age reported that his wife, Thomasena, had asked for an annulment of their marriage. From that, I was able to find the marriage record: on August 22, 1951, Thomasena Weathers married Alphonso Thompson in Chicago. In 1940, Alphonso Thompson, 23, an orchestra musician born in Tennessee, lived in Chicago with his widowed mother, Ida Mae Riley (his father had been Harry Thompson). His October 1940 draft registration said that Rufus Alfonso Thompson had been born on August 22, 1916 in Memphis. In spite of both of those records, it's still reported that he was born in Centreville, Mississippi. His Social Security record shows "Alphonso Thompson", "Sonny Thompson", and "A. Sonny Thompson", but not, for whatever reason "Rufus Alfonso Thompson". He died on August 11, 1989 in Chicago.]


King released "Insulated Sugar" in March 1953; Beacham and Thompson copyrighted it on March 30. The song was reviewed in the April 4 Billboard, receiving a 76: "The solo chanter, Rufus Junior, injects much interest in the okay blues weeper by virtue of his persuasive reading. Backing by piano and rhythm is effective."


The next King release, in September 1953, was "My Heart Needs Someone", which was copyrighted on September 23 by Rufus and Sonny. It was given a 79 in the October 10 Billboard: "A pleasant relaxed side this, by Sonny Thompson. Rufus Junior does a vocal with a good measure of individuality."


When that one went nowhere, King released "I Hope You Love Me Too" in November 1953. It wasn't sent out for review.

Also in November, the birth and death of son Rufus Harris Beacham III.


There's a record on the "Rufus Beacham Records" label, probably from 1954: "Lord Have Mercy", coupled with the instrumental "Queenie's Bounce", by Rufus Beacham and His Orchestra. This is, presumably, something he had pressed up to sell at shows.

Another big appearance. On March 21, 1954, he and his combo played for the Zeta Phi Beta Sorority cocktail party at the Big Savoy Club (probably in Fort Lauderdale). By this time, Rufus and Queenie were living in the Miami area, where they'd remain for many years.


After that, they got an engagement at the Cafe Society Club in Miami. It must have done very well, since, by April 13, it was also playing at the all-white Birdland in Miami Beach on Tuesday nights. The April 13 Miami News said: "All Negro Cafe Society club show presents full revue at Birdland, Miami Beach. Bronze Manikins with Audrey June, Jimmy Rollins, John Hall, Charles Calloway and Rufus Beacham, Jr. trio plus Jimmy 'Saltpork' Reeves." A Birdland ad trumpeted "Now White Folks can see Cafe Society Club's Complete All Colored Revue from Miami's Famous Harlem". Each Tuesday night, through the end of April, there were three shows: 11 PM, 1 AM and 3 AM.


The 1954 Rufus Beacham Trio had Rufus on piano, Queenie on drums, and Leroy "Madman" Lang on sax. He'd had Leroy Lang & His Jazz Boys in June 1951. Late the next year, he'd have the Leroy Lang Orchestra, which recorded "Combo's Boogie" and "A Tenor Wails The Blues" for Henry Stone's Rockin' label. They were later called the Madmen Of Jazz or the Musical Madmen. In 1953, he'd been with Johnny Burdine & His Birdmen and some other small combos. I can't find out when he started with Rufus or when he left, but his name only appears in ads from August and September 1954 (he isn't mentioned again until June 1955, when he was appearing at Porky's Hideaway in Fort Lauderdale). Lang would go on to record with Louis Jordan, on Mercury, in 1958.


The trio was advertised at the Little Club (Miami Beach) starting on August 25, 1954; they were last mentioned there on October 24.



In late December, the trio was at the Preview Lounge in Key West, Florida. The ad claimed that they were "Recording Stars on KING and DECCA RECORDS". I have yet to figure out why so many ads for so many singers have them recording for Decca when there's no hint that they ever did.

On May 11, 1955 Rufus recorded some more songs for King: :"Love Have Mercy" (the same song as "Lord Have Mercy" on Rufus Beacham Records), "My Baby And Me" (a reprise of the first song he'd ever released), "Let Me Be", and "What Has Happened To Me" (all four of which were copyrighted on May 24). Only his name appears on labels, and all feature his bluesy piano playing. Again, I have to ask if these were done in Cincinnati, since he was performing (and living) in the Miami area. Cincinnati wasn't really an R&B hotspot and King tended to schedule sessions when the artist was playing relatively near the city (the same way they brought in bands to back up those singers). Rufus wasn't playing any closer than 1000 miles from Cincinnati. Note that King demo labels featured "bios" of the artists; don't take them too seriously.


The first King release was "Love Have Mercy", backed with "My Baby And Me", issued in June 1955. They were reviewed in the June 18 Billboard and the July 16 Cash Box:


Love Have Mercy (BB "72"): A warm warbling job on an appealing blues. [They failed to mention Rufus' nice piano playing.]

My Baby And Me (BB "72"): Same comment. [Lazy reviewer (although I concur).]

Love Have Mercy (CB "C+"): Rufus Beacham does an effective vocaling job on the slow moving blues. Ok tune.

My Baby And Me (CB "C+"): Beacham sings a similar down home blues effectively.


When nothing happened with that one, King issued "Let Me Be", backed with "What Has Happened To Me" in August. They were reviewed in the August 27 Billboard:


Let Me Be (73): Slow tempo blues. Performance is relaxed and sincere. After-hours quality is pronounced.

What Has Happened To Me (72): Slow tempo, bluesy love song. The vocal performance is of disarming simplicity.


However, I can't prove that King ever commercially released either record; all that seem to exist are DJ copies.

January 1956 saw the birth of Rufus and Nesby's daughter, also named Nesby.


In April or May 1956 Rufus recorded a couple of songs for Henry Stone's Chart label: "Good Woman" and "Don't Say You Love Me". These were done with the Beacham Singers, whoever they might have been (never otherwise identified). He copyrighted both songs on May 16, but the record wasn't sent out for review.

On June 1, he (possibly by himself) appeared at Miami's Dade Auditorium as part of a Rock 'n Roll Jamboree, which also had the Tacks Trio, Johnny & Marsha (another Chart act), Mike Shaw, the Pate Brothers, and Glen Griggs.


Another session for Chart resulted in a July release: "I Can't Believe", backed with "All Right". Again, a Chart record wasn't sent out for review. Both sides have a group (although the "Beacham Singers" weren't mentioned on the label of this one), but on "All Right", his voice is so low and echoic that it sounds like he was down the hall from the microphone.

The only instance in which Rufus Beacham definitely left Florida: on March 4, 1957, he and Nesby flew back to Miami from Nassau (Bahamas). I don't know if it was for a performance or a vacation.


He returned just in time to appear at the Cotton Club in Miami, along with the Orioles, and the Cab Calloway Quintet (both acts had been there since January); Joan Shaw had been added in February. Again, he seems to have been performing by himself. While the show ran through mid-April, his name is only mentioned in the March 15 ad.

On May June 1, 1957, "Rufus Beacham's Orchestra" played at the first Negro Policeman's Ball at the Sunrise Clover Club in Fort Lauderdale.

Another son, Rufus Harris Beacham IV, was born in September 1957. (Remember that Rufus III had died in 1953.)


October 10, 1957 found "Rufus Beachum And His Colored Band" at the 1001 Club in West Palm Beach, Florida. The ad said they were direct from the Booker T. Motel in Miami Beach.

The February 8, 1958 Miami Times said "Don't miss the big show with former entertainers of Cafe Society Feb. 10. Music by Rufus Beacham and his new orchestra. Jimmie Reeves is presenting the fun." I'd certainly consider going, but they didn't bother to mention where it would be held.


Quick! Can you name a movie that has Burl Ives, Christopher Plummer, stripper Gypsy Rose Lee, boxer "Two-Ton" Tony Galento, Peter Falk (in his first film), novelist MacKinlay Kantor, jockey Sammy Renick, and Ringling Bros. clown Emmett Kelly? No, I haven't lost my mind (at least, not completely). The movie is 1958's "Wind Across The Everglades". It was filmed in Everglades City, Florida and also contains the only filmed performance of Rufus Beacham as (... wait for it ...) the pianist. I tried (valiantly, I might add) to watch this slightly-less-than-Oscar-winning film, but in the end all I could do was snap a photo of Rufus' 5-second screen appearance.


In March 1959 the Rufus Beacham Trio appeared at the Riviera Lounge in Hallandale, Florida. The ad pictured Rufus (in what seems to be the only publicity photo he ever took) and Queenie, but doesn't say who the third member is. The ad only ran once, on March 26 (although, in truth, there were very few ads for the Riviera at all). He was definitely gone by June.

In May 1959 their daughter, Queenie Beacham, was born; she would only live about six months.


Rufus Beacham & His Combo were at the Cafe Society in Miami for the July 4 holiday. There was only a single ad, so I don't know how long the show lasted. It did say he was back by popular demand.

Rufus entertained at the Booker Terrace (Miami) on April 30, 1960. At the same time, his former sax player, Leroy Lang, was nearby at the Club Royale. Again, the blurb didn't say if Rufus performed alone or as part of a combo.


In 1960, Rufus had another try at recording, this time for Scepter Records. The first release, in July, was "I Need Your Love", coupled with "When You Call My Name". I find "I Need Your Love" to be a routine ballad with a chorus. The record, like all his Scepter discs, wasn't sent out for review.


In August, the Rufus Beacham Trio played Bucky's Swingin Pub in Miami Beach. In October, it was the Rocking MB Lounge, also in Miami Beach (the ads said they were the "Rufus Beechum Trio" or the "Rufus Beachum Trio" - actually, not one MB Lounge ad ever spelled his name correctly).


The next Scepter record, from November 1960, was "Take It Easy Baby", backed with "No Man Is King" (as "Rufus (Mr. Soul) Beacham"). "Take It Easy Baby" is powerful and reminiscent of Jackie Wilson. The flip is, once again, powerful, but ridiculously over-orchestrated. From now on, he'd use the epithet "Mr. Soul".


In early December, "Rufus 'Mr. Soul' Beecham and his Orchestra, featuring Queenie the dynamic lady on the drums" appeared at the Royal Bahama Club in Hallandale, Florida. The December 7 ad said they'd be there "nightly Wednesday thru Sunday" (although it also said "Wednesday - Rufus Beacham"). That was the only ad I could find for the club itself.


The January 19, 1961 Fort Lauderdale News said: "Fred Whalen says he has a real knockout at his Nite Cap lounge. The downtown spot, on S. Andrews Ave., at Las Olas, is featuring Queenie Beecham and her trio." Since there was never another mention of Queenie having her own trio, it's probably Rufus and company.


Rufus' last Scepter record, issued in January 1961, was "Summertime". He was trying for a Soul arrangement, but to me, it doesn't work. The flip, "One More Chance", is simply nothing special.


In July 1962, Bob Shad re-released "Roly-Poly" and "I Can't Do No More" (the 1952 Sittin' In With tunes) on his Time label. However, "Roly-Poly" was renamed "Back Home" and credited to Ray Charles, with no mention of Rufus Beacham. "I Can't Do No More" was renamed "Why Did You Go", and, once again doesn't mention Rufus.


In August 1962, "Rufas [sic] 'Mr. Soul' Beacham and his trio" were at the 4 O'Clock Club in Fort Lauderdale. He was characterized as "Singing star of When To Cross The Everglades" (say it fast enough and it sounds like "Wind Across The Everglades"). Also on the bill was "Queenie B and Her Swinging Drums - recording artist Roulette Records". I checked a Roulette discography for several years before this and there was nothing ever released by anyone who even came close to "Queenie".


"Rufas 'Mr. Soul' Beacham" was back at the 4 O'Clock Club in Fort Lauderdale in early February 1963. Still misspelled, he was advertised for their St. Pat's Party on March 17. Right after that, it was Porky's, also in Fort Lauderdale. His band was advertised on March 31.


Rufus (Mr. Soul) Beacham and Queenie (America's Greatest Lady Drummer) were at the Palace Night Club in Miami from October 25-27, 1963. On November 15, they were back (or had never left - there just aren't enough ads to be sure). This time he was "Rufus Beachum - Top Recording Star").


On May 5, 1964, "Rufus Beecham And His Trio" were at the 500 Klub in Miami; however, only ten days later, their May 15 ad talked about the "Rufus Beecham Duo - 'Mr. & Mrs. Soul'". Then, by May 24, the ad once again had them as a trio. After that, Rufus played Porky's in Fort Lauderdale the whole month of July 1964. Others who appeared during the month were Dee Dee Sharp, Sam & Dave, and, of course, "The Fabulous Chickie Horn". The ads didn't say if Rufus was by himself.

Those were the last Rufus Beacham ads I could find. Notice how long a stretch there is between reported engagements over the years. I really have no idea what he was doing most of the time.

And then, Something Bad. The November 4, 1964 Miami News reported:


Some scraps of marijuana in a pipe brought a 33-year-old musician a two-year jail sentence in criminal court.

A jury found Rufus Harris Beacham Jr., 1530 NE 151 Terr., guilty despite his insistence that he was arrested illegally....

Two years ago the musician also was convicted of possession of marijuana. At yesterday's trial Beacham said he had stopped using the weed and if any scraps were still around they were two years old.


I can't find any record of the prior arrest. However, this one would lead to some Big Doings. Although that article didn't mention it, he seems to have been sentenced for selling marijuana, a felony. This meant that, as a convicted felon, he would lose his voting rights under Florida law.

The article in the July 2, 1968 Miami Herald was titled "Ex-Convict Wants Vote":


A Miami man, who served time in jail for selling marijuana, has filed a federal court suit attacking state laws that prohibit convicted felons from voting if their civil rights have not been restored.

Rufus Harris Beacham Jr., 37, of 2153 NW Sixth Ave., has asked that a special three-judge court be impaneled to rule on the legality of the Florida constitutional provisions and statutes involved.

Defendants in the suit are Dade's [the Florida county where Miami is] voter registration supervisor, Martin Braterman, and the state Pardon Board which turned down Beacham's request to restore his civil rights in March.


Before we continue with that story, the January 18, 1969 Tampa Tribune had a column called "Support Cases Filed by the State Attorney's Office". One of those cases was "Nesby E. Beacham vs. Rufus H. Beacham"; she's suing him for support.

That 3-judge court that Rufus had asked for was granted and, on May 14, 1969, the Miami Herald reported that they'd turned down his suit. The opinion said that "the state has the right to disenfranchise persons in Beacham's position. He served time on a marijuana charge."

Did you ever want to take your case to the Supreme Court? Rufus did. When the local judges turned him down, he managed to get the case heard by the Supreme Court, which, on October 20, 1969, ruled against him, 7 to 1. (The dissenting vote - that of William O. Douglas - was only because the decision was rendered without the court having heard any arguments in the case.) The next day, the Baltimore Sun reported that verdict; the only time that Rufus was ever mentioned outside of Florida.


Rufus's last recordings were for Tropical Records of Miami. Around 1970 "Rufus 'Mr. Soul' Beacham" released "Do You Have A Good Woman", coupled with "Lead Me On". "Do You Have A Good Woman" is pretty much a funk reworking of his 1956 Chart tune, "Good Woman". However, the acoustics on it are awful and it sounds like he's trying to drown himself out with his organ playing. The label was owned by Frankie Seay, who, when he started "The Inkspots '82", said he was a nephew of Joe Boatner.

Rufus and Nesby were divorced in April 1973. She subsequently married Willie Mosley and he subsequently married Cheryl Robinson.

When father Rufus, Sr. died in 1976, the obituary said that surviving were five daughters and three sons. Mother Lessie died in 1983.

But some people don't learn a lesson easily. The April 16, 1980 Tampa Times reported that there was a round-up of 30 suspected street-level drug dealers. "Charged with delivery of cocaine [is]: Rufus H. Beachum [sic] Jr., 49, 1908 Lemon St." There was no follow-up for the disposition of the case, and Rufus is never heard of again.

Rufus Beacham, Jr. died on June 1, 1993 in Tampa General Hospital. The notice in the June 4 Tampa Tribune didn't say a word about him having been an entertainer. (To be fair, it didn't say anything else about him either.) Strangely, his Social Security record says he died on June 15 (but I verified the date of the paper). Also strangely, the notice mentioned his daughter, Nesby, but not his son, Rufus IV. However, when ex-wife Nesby died in 2011, both children were named in her death notice.

The last mention of Rufus Beacham was in the May 26, 2018 Tampa Bay Times, as part of an article about Florida restoring felons' voting rights: "The state also noted that in a 50-year-old Florida case that the U.S. Supreme Court upheld in 1969, convicted felon Rufus Beacham unsuccessfully challenged the voting rights restoration system as 'purely discretionary (and without) specific standards.'" In November 2018, Florida voters approved the restoration of voting rights, except in cases of murder or sexual abuse.

I like Rufus Beacham (at least up to his Scepter days). Possibly if he weren't so reluctant to leave Florida, he might have become a big star.


Special thanks to Mia Apatow, granddaughter of Bobby Shad, Don Hyde, Galen Gart, Chris Bentley, and Victor Pearlin.


SITTIN' IN (Rufus Beacham)
624 My Baby And Me / Hey, Hey! Pretty Baby - 11/51

SITTIN' IN WITH (Ray Charles - Rufus is in there somewhere; see text)
641 Baby Let Me Call Your Name / Guitar Blues - 6/52
Also released on JAX 641 and Swing Time 300

JAX (Rufus Beacham)
300 Since I Fell For You / Do You Know How To Boogie - 7/52 (& His Tampa Toppers)
303 I Want You So / Sad Feelings - 9/52

SITTIN' IN WITH (Rufus Beacham Orchestra)
651 Roly-Poly (I) / I Can't Do No More [Ray Charles w/ Rufus Beacham Ork.] - 9/52

UNRELEASED SITTIN' IN WITH
Trip Rhumba (I) (Rufus Beacham & His Tampa Toppers)
Let's Dance (Rufus Beacham & His Tampa Toppers)

KING (Sonny Thompson; vocal by Rufus Junior)
4613 Insulated Sugar / [Clean Sweep (I) - Sonny Thompson] - 3/53
4657 My Heart Needs Someone / [Let's Move (I) - Sonny Thompson] - 9/53
4678 I Hope You Love Me Too / [Pastry (I) - Sonny Thompson] - 11/53

UNRELEASED KING (Sonny Thompson; vocal by Rufus Junior)
Four Thirty In The Morning (recorded October 29, 1952)

RUFUS BEACHAM RECORDS
100 Lord Have Mercy / Queenie's Bounce (I) - ca 54
Presumably something he sold at shows.

KING (Rufus Beacham)
45-4807 Love Have Mercy / My Baby And Me - 6/55
45-4820 Let Me Be / What Has Happened To Me - 8/55

CHART (Rufus Beacham)
617 Good Woman / Don't Say You Love Me - 5/56 (with the Beacham Singers)
627 I Can't Believe / All Right - ca. 7/56

SCEPTER (Rufus Beacham)
1209 I Need Your Love / When You Call My Name - 7/60
1214 Take It Easy Baby / No Man Is King - 11/60 (as "Rufus (Mr. Soul) Beacham")
1215 Summertime / Just One More Chance - 1/61

TIME (Ray Charles)
1054 Back Home (I) / Why Did You Go - 7/62
This is a re-release of Sittin' In With 651, with both sides renamed and credited to Ray Charles;
there's no mention of Rufus Beacham.

TROPICAL (Rufus "Mr. Soul" Beacham)
T-119 Do You Have A Good Woman / Lead Me On - ca. 70




Unca Marvy's Home Page
More Articles