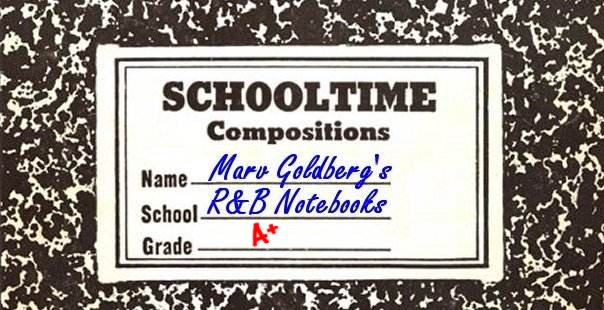 Bobbe Caston
By Marv Goldberg

© 2021 by Marv Goldberg


In my Nellie Hill article, I expressed surprise that the runaway winner in the 1954 Detroit Tribune's talent poll (Female Vocalist division) was Bobbe Caston, a singer I'd never even heard of. Of course, that piqued my curiosity and I had to do something about it.

In spite of that overwhelming vote of confidence by Detroiters, she remains an obscure figure as far as recordings go. (Of course, the ones that are easiest to find are the ones she made in the later 50s, which are [in my opinion] pretty bad.) On the other hand, she appeared as the band singer with Duke Ellington, Lucky Millinder, Don Redman, Jimmie Lunceford, Willie Bryant, and, most notably, the Luis Russell-Louis Armstrong orchestra.

[Note that the bands Bobbe worked with were highly successful and it's not my intent to list all their performances. I'll mostly keep it to ones that have interesting ads or that have reviews of Bobbe's performance.]

What's In A Name? In this case, plenty. She usually spelled her name "Bobbie" in the 1930s and "Bobbe" starting in 1941. However, many later accounts also call her "Bobbie" (with "Bobby" thrown into both time periods for good measure). On top of that, her last name is occasionally misprinted as "Gaston". I'll usually just give the name that appears in write-ups and ads with no further comment.

Why "Bobbe"? In an article in the July 10, 1954 Detroit Tribune, she told us. However, the entire first column of that article is partially impossible to read. Here's the relevant part:


The name Bobbe was given
[unintelligible] had been given my
[unintelligible] I have always
[unintelligible] different so I adopted
the Bobbe spelling instead of
Bobbie or Bobby. The name
[unintelligible; presumably Caston] came from my first
[unintelligible, but I think it says "marriage"]. How many? I refuse
to say. [unintelligible] you didn't ask me.


I've looked at it on two different sites and it's the same on both. I could cry. I was able to read that she'd begun singing publicly at the age of three.


Now that we've cleared that up, we've only been talking about her stage name. Bobbe Caston was born Nettie Mae Bolden on April 11, 1909 in Nashville, Tennessee. Her parents were Milton Ross Bolden and Frankie Elizabeth Ford. Fortunately, she gave all this information on a marriage license in later years.

Her father, Milton, was always talked about as a reverend, although, in censuses, he was a laborer. In the 1910 census (Nashville), 11-month-old Nettie (enumerated as "Mattie") is living with her parents: Milton (a laborer in a brickyard) and his wife, [Frankie] Elizabeth (a laundress), who've been married for two years. Milton's mother-in-law, Nettie Ford (little Nettie's namesake) is there too, although as "Nannie", another name the census-taker botched. [Aside from illegible handwriting and the inability to spell, poor hearing was another plus when applying for a job as a census-taker.]

I'm sure you'll be thrilled to learn that, on July 21, 1918, little Nettie Mai [sic] Bolden attended the eleventh birthday party for Little Miss Dora Martin. Since she's referred to as "Nettie Mai" on a couple of occasions, it's possible that "Mai" was the correct spelling, but I've never seen an official document with her middle name.

Milton and Frankie were divorced by 1914, at the latest. In the 1920 census, Nettie M. Bolden is living with her mother (now Frankie Shannon, although there's no Mr. Shannon [he was Robert, if anyone's interested]) and her namesake grandmother Nettie, who's now married to Price Redmond. Milton, by this time, has remarried and is living with his new wife, Minnie, He's now a blacksmith in a car factory and they're all still in Nashville.

On May 15, 1927 Miss Nettie Mai [sic] Bolden was one of the singers in a concert given at the Pleasant Green Baptist Church.

The following year, the October 31, 1928 Nashville Tennessean told us that Nettie had taken out a marriage license to marry Major Bryant. Interestingly, his middle name was "Gaston", so that might be where the "Caston" came from.

When her grandfather, Rev. George Bolden died in December 1929, she was named in his obituary as Mrs. Nettie Bryant of Detroit. And, in the 1930 census, she (Nettie Mae Bryant) was now living there with her father, Milton (an inspector in an auto factory), and his wife, Minnie. Nettie Mae, a maid, says she's married, with no husband around. Mother Frankie Shannon is still living in Nashville, still claims to be married, and still has no husband around either.

Missing from the equation is Nettie's husband, Major Bryant. I don't know when he and Nettie were divorced, but he apparently moved to Detroit with her, since he was living there at the time of the 1940 census ("married", with no spouse in sight; this is becoming a family trait). When he registered with the draft later in 1940, he didn't list Nettie as the person who'd always know where he lived. However, he and Nettie were long divorced by that time. Actually, he shows up in the 1934 Detroit City Directory with no wife. Nettie Bryant is there too, but at a different address.

Since talking about family is all relative anyway, Let's look at the start of Nettie's career.

There's an intriguing ad for a show at Chicago's Chez Paree (a theater restaurant) starting on February 1, 1933. The first act named is "Caston, Libby & Katya", who were characterized in other blurbs as the Adagio Trio (a kind of acrobatic ballet). There are mentions of the act as far back as September 1932, and the name is occasionally spelled "Kaston". By late April 1933, the act had become Kay, Katya, and Kay, who made it into some movies. However, they were a white trio, so the "Caston" name is coincidental.


The first time we hear of Bobbie Caston (remember, she started out calling herself "Bobbie") is in this blurb in the March 25, 1933 Pittsburgh Courier's "State Street, Chicago" column: "Pretty Bobbie Caston, the singer, is called 'mother' by the chorus girls at the Golden Lily [a Chicago club]." The "mother" part was never further explained. The way it was worded suggests to me that readers might have had at least a passing familiarity with Bobbie Caston, although her name had never been mentioned before. Unfortunately, I can't find a single ad for the Golden Lily (a Chinese restaurant that catered to a mostly black clientele). Note that this photo was printed in the January 12, 1935 Chicago Defender, but is obviously much older, probably dating from the beginning of her career.

On May 6, the Pittsburgh Courier had this unintelligible blurb in its "State Street, Chicago" column:


Bobbie Gaston, sweet warbler at the Lily, reading this column about Earl Walker, the auto salesman, showing Ann Pennington, the ofay torch singer, the sights, wants to know if Miss Pennington bought the car?


This is the kind of trash that a press agent dreams up simply to keep his client's name in the paper. (And, sadly, shows that he has nothing interesting to say about that client. Over the years, even into the 1960s, things like this were routinely printed, giving the most inane quotes from people who never actually said them.) At least we find out for sure that she was a singer at the Golden Lily. By July, Bobbie was one of the headliners at the Club Lido, also in Chicago; she was still there in September. It was characterized as a "swank and ritzy place". Then, she was at a new Chicago venue called the White Sox Tavern in August 1933.


I guess I should mention that she soon became a vocalist with the Duke Ellington Orchestra, but nothing ever said how she hooked up with the Duke.

I believe that she first appeared with him on December 12, 1933 at Keith's Iowa Theatre in Cedar Rapids, Iowa. She was definitely with him when he played a week at the Brandeis Theater in Omaha, Nebraska in mid-December. The December 16 Omaha Evening Bee-News said: "Ellington has added to his show here, bringing in Miss Bobby Gaston, popular and topical singer." However, her name didn't appear in the theater's ad.

The first mention of her doing anything specific was in the December 30, 1933 Kansas City Times: "Bobby Gaston, another girl soloist, sings 'Call Me Darling' well"; they were appearing at Kansas City's Mainstreet Theater at the time. She was called "another girl soloist" because Ellington also had Ivie Anderson.

"Call Me Darling" became Bobbe's signature song. It had been written in 1930 by Bert Reisfeld, Albrecht Marcuse, and Mart Fryberg in Germany (as "Sag mir Darling"). Its English lyrics were composed by Dorothy Dick the following year and it was first recorded [as "Call Me Darling (Call Me Sweetheart, Call Me Dear)"] by Merle Johnson & His Orchestra (vocal by Tom Brown) on Banner that same year. Bobbe would eventually record it twice and generally sang it at shows.

She later (July 10, 1954 Detroit Tribune) talked about her first performance with Duke Ellington:


When Duke introduced me, I said a little prayer and parted the curtains to enter onto the dark stage. When the huge spotlight hit me, I just froze. Terrified, I stood there and started singing "Call Me Darling". On my second song, I had composed myself somewhat and moved to the center of the stage where I belong. Duke liked the idea of the freeze and we kept it in.


The first ad that she appears in (as "Bobby Caston") was for the Palace Theater in Akron, Ohio, with Ellington, on January 22, 1934. Another member of the Ellington show was dancer Earl "Snakehips" Tucker, leading to this revelation in the January 23 Akron Beacon Journal: "Bobby Caston and 'Snakehips' Tucker of the Duke Ellington company at the Palace, have been spending hours rehearsing a dance which may get its first public showing in Akron before the troupe leaves." Did it? Who knows? (And note that the 4 Blazes who toured with Ellington were also a dance act.) That same issue gave rave reviews to Bobbie: "Bobby Caston contributes vocals to the program".

On January 28, 1934 the Ellington troupe was part of the special midnight show at the Fox Theater in Washington, DC to celebrate President Franklin D. Roosevelt's 52nd birthday. On February 2, they started a week at the Earle Theater in Philadelphia and on the 9th, it was a week at Washington DC's Howard Theater. The February 8 Washington Tribune said:


With Ellington is Bobbie Caston, slim, enticing creature who issues just the kind of vocal music your writer loves to hear. There are others too, thus affected, because Miss Caston all but stops the show. There's no question but that she steals the beam from the popular Miss Anderson.


And then, Bobbie was gone from the Ellington band; there's no further mention of them together. It's possible that her leaving had to do with Ellington having to choose between her and Ivie Anderson. Another possibility is that, right after the Howard Theater engagement, Ellington's band departed for the West Coast to make a couple of movies: "Murder At The Vanities" and "Belle Of The Nineties". Since she wasn't needed for the films, either she or Duke could have severed the relationship. A third possibility was suggested by Ellington researcher David Palmquist: "Your speculation about why she left Ellington is not unreasonable, but it may instead have been [manager] Irving Mills trying to cut back on the payroll. He did that at the end of 1934 when he tried to get Ellington to fire Wellman Braud (the band mutinied). It could simply have been that Ellington experimented with having two girl singers in his vaudeville show and decided he wouldn't need two in Hollywood and later. Also, Mills may have needed to find a decent, proven singer for the other bands he controlled."

In that July 10, 1954 Detroit Tribune article, she talked about her career after leaving Ellington, although it's somewhat jumbled:


After a very successful and enjoyable run with Duke, I was sent to New York and Harlem's famed Cotton Club with the late Jimmie Lunceford's orchestra. Later, I went on the road with the Mills Blue Rhythm band with Lucky Millinder at the baton. [She got them backwards; she was with Millinder first and then Lunceford.]

Later, I joined Louis "Pops" Armstrong's Orchestra as the first female vocalist to ever sing with the world's greatest trumpeter. After four years, I left.


Since she says "I was sent", that gives support to David Palmquist's point about Irving Mills removing her from Ellington's band.


An April 21, 1934 ad for the Mills Blue Rhythm Band (conducted by Lucky Millinder) has them appearing at the Kentucky Hotel in Louisville. Members of the troupe were Bobbie Caston, pianist Edgar Hayes (the first to record "In The Mood"), and Josie Oliver (a dancer referred to as "Miss Snakehips").


On May 25, they were part of the "Harlem Merry Go Round" show at Harlem's Lafayette Theater. The show was reviewed in the May 26, 1934 New York Age. Of Bobbie, they said: "A cute lass whose singing over the mike could be enjoyed if that aforementioned asinine drummer hadn't ruined her offerings. It was decided bad taste for he was not supposed to be the attraction at the time."


We don't see Bobbie again until September 18, 1934, when she appears with Don Redman [misspelled "Redmond"] & His NBC Orchestra at Cleveland's Cotton Club, re-opening after the summer closing. Also with him are Mabel Scott and the wonderful Red & Struggie, who do a marvelous version of "Nagasaki" in the 1934 short film "Don Redman & His Orchestra".


But on November 9, 1934, Bobbie Gaston was appearing with Jimmie Lunceford at the Harlem Opera House. She's really band-hopping.


Speaking of band-hopping, on November 30, she was back at the Lafayette Theater, but this time as vocalist with Willie Bryant's band. She sang "My Solitude", "Moonglow", and, of course, "Call Me Darling" (however, her name didn't appear in the theater's ad). The December 8, 1934 New York Age said:


The last named song was somewhat more suited to the girl's voice, the other two being far out of her reach. She hasn't yet decided which tone to sing in and one gets a two-tone effect. All in all this does not excuse Willie [Bryant] for pulling comic interludes while she is trying to sing a serious number.


If you remember, Willie Bryant was the painfully unfunny MC of the "Showtime At The Apollo" series. According to the January 12, 1935 Chicago Defender, she was still with Bryant's orchestra when they made their radio debut over WEAF.

She isn't heard from again until May 1935, when she's on her own at the Stable in Philadelphia. The May 22 Philadelphia Inquirer called her "Bobbie Caston of the golden voice".


This photo appeared in the July 12, 1935 Jasper, Indiana Herald with this caption:



Miss Bobbie Caston, tall and slender, whose thrilling voice will be heard with [pianist] Luis Russell's World Famous all-colored orchestra, at the Rustic Tavern, next Saturday, July 20. Miss Caston is one of the better known feminine negro vocal stars and has been acclaimed as a hit in Harlem's famous Cotton Club. Russell's band is coming directly from an extended engagement at "Connie's Inn", a well-known New York night spot. [Remember, when used by a press agent, "acclaimed" (by unnamed sources) has no meaning at all.]


Somewhere along the way, she'd hooked up with Luis Russell's band. This would prove to be a more permanent arrangement than any we've seen so far. She was with them when they played the Rainbow Garden in Evansville, Indiana on July 27, 1935.


Russell's other vocalist (and dancer) was Percy John "Sonny" Woods. (Not the Ardra "Sonny" Woods who sang with the Royals/Midnighters, this one would later record with the Twigs in Los Angeles some twenty years in the future.) Russell and Woods had had a hit with (what I consider to be a really annoying version of) "Old Man River" in 1934. Consequently, the Russell band was sometimes referred to as the "Old Man River Orchestra" and even had a vocal group called the "Old Man River Trio".


When they played Memorial Auditorium in Raleigh, North Carolina on August 12, the August 11 News And Observer called her "Bobbie Caston, the girl with the heart-throb voice". Around a week later, the band (with "Bobbie Gaston") played the Apollo Theater the week of August 23, 1935. Also on the bill was Jackie "not yet Moms" Mabley. On August 31, they were across the river at Palisades Park. September 22 found them at the Renaissance Casino in Harlem and October 20 at Fays Theater in Philadelphia. In early November, they opened at Connie's Inn (Broadway and 48th Street in New York, recently moved down from Harlem) in the "Connie's Hot Chocolates" revue.

The November 16, 1935 Chicago Defender, in telling us all we need to know, had this: "The Bobbie Caston-Sonny Woods romance is hotter than ever and since they are in the new show at Connie's she is always the first to congratulate him when he comes off the stage (with a kiss)." Notice how the press agent has gotten both names and the place where they're appearing into the piece. They popped up again in the December 7 Defender: "Sonny Woods is so much in love with Bobbie Caston until he doesn't want her to catch him talking to any other girls over the backstage telephone at Connie's." Ah, True Love.


On February 28, 1936 the Russell band appeared at the Apollo Theater, along with the 3 Keys, Louise Cook ("Queen Of The Night Clubs), the 3 Speeds (skaters), and comedians Pigmeat Markham, John Mason, and Jimmy Baskett.


And now, it gets confusing. On March 6, they were back at the Apollo. However, the headliner was trumpeter Louis Armstrong, along with Sonny Woods and Bobbie Caston. Although the ad doesn't mention Luis Russell, the write-up does..

Let me state here and now, I like band music. However, I don't research it the way I dig into R&B, so I had to seek help in unraveling the Russell-Armstrong band. Michael Steinman helped me out with this summary:


In 1929-30, Luis Russell and his Orchestra was one of the hottest bands ever, with a New Orleans contingent including Henry "Red" Allen, J. C. Higginbotham, Pops Foster, and Paul Barbarin. Louis [Armstrong] recorded with them -- friends from his home town -- several times in those two years. When he [Armstrong] returned from his European trip in 1935, he had no established orchestra, and his manager, Joe Glaser, got the Russell band of the time to be Louis' backing orchestra, with Russell as musical director. This association lasted until 1943, when Russell left to form his own band.


And, from Paul Kahn:


Luis Russell turned his orchestra into Louis Armstrong & His Orchestra in October of 1935, but continued to play his own gigs for the next five years. The two weeks at The Apollo in these ads may have been booked just prior to the agreement with Joe Glaser to combine forces. Both weeks are Luis Russell Orchestra, first week without Armstrong, and the second week perhaps leaving Luis out of the billing to not compromise ticket sales. While Luis Russell lent his Orchestra to Armstrong from October 1935 until May of 1940 (and then continued on as piano player until spring of 1943), while Armstrong was occupied with Hollywood or other recording projects, Luis Russell continued to play his own gigs without Armstrong, performing weeks at The Apollo in December 1936, October 15-21, 1937 with Sonny and Bobbie billed, and the week starting Aug 26, 1938 (Bobbie Caston was gone by this point).

Suffice it to say that if you see Bobbie Caston billed with Louis Armstrong Orchestra 1935-1938, it's Luis Russell's orchestra fronted by Armstrong.


The March 7, 1936 New York Age reviewed the Apollo show and said:


Bobbie Caston, glorious voiced soprano, walks off with all the honors and applause - well nearly all - of the very mediocre show at the Apollo theatre this week....

To get back to Miss Caston, she more than confirms a conviction that this observer had all along, viz: that she is the finest singer of love ballads in show business today. She really DELIVERS. Those roaring encores prove how much....

Sonny Woods has an unusual voice but his choice of songs fails to show it off to the best advantage. Then too, Bobbie Caston's excellence tends to overshadow the likeable Sonny.


When they (and the Mills Brothers) played the Metropolitan in Boston, the March 21 Billboard said this: "Bobby Cassen [sic], a tall, slender girl, gets over three songs that brought heavy applause. Please Believe Me and Call Me Darling were her best numbers."

On April 10, they were at the Lincoln Theater in Philadelphia for a week and on April 24 at the Pythian Temple in Pittsburgh. The May 2 Pittsburgh Courier said:


They cheered to the dulcet strains of Luis Russell and his famed "Old Man River" Orchestra . . . they applauded the tuneful singing of vivacious Bobbie Caston, whose "East Of The Sun And West Of The Moon" has made her an attraction in itself.


And then, the Big Time. The May 30, 1936 Billboard told us that "Louis Armstrong opens at the Paramount, New York, May 27. Will feature Luis Russell, Sonny Woods and Bobby Caston, as well as, of course, his own trumpet."


After that, it was the Michigan Theater in Detroit, probably starting on June 19. The June 20 Detroit Tribune said:


Included in the cast supporting the 'king of swing' [Armstrong], and renowned world's greatest trumpeter, are Chuck and Chuckles, tapsters of the first order and one of the finest acts in the country; Sonny Woods, golden voiced tenor, who gained much of his present following while appearing at Connie's Inn with Luis Russell's Orchestra; and Bobby Caston, hotcha singer of the most convincing type. She will be remembered as the singer of "Call Me Darling" a few years back when she appeared here with Duke Ellington.


The June 27, 1936 Detroit Tribune had this: "Rev. Bolden is giving his daughter, Miss Nettie Mae Bolden, a delightful reception. She is visiting him from New York."

Why was she living in New York? Because that's where Sonny Woods lived. At some point, they married, although I can't find a record of it. There are many stories of fights between the two, so it wasn't a very successful marriage. We'll address it a bit more later.


On July 10, 1936, the band was at Memorial Hall in Dayton, Ohio. This was followed, the week of July 31, by a return trip to the Apollo Theater. There was another Apollo visit on September 4.


After that, Louis Armstrong and his Old Man River Orchestra featuring Louis [sic] Russell at the piano and Bobbie Gaston [sic] appeared at the Bluefield (West Virginia) Armory on September 18.


This might have been a typo, but the ad for their appearance at the Howard Theater in Washington, DC the week of October 19, 1936 had her name as "Bobbe Caston", a spelling which she wouldn't formally adopt until the early 1940s. Right after that, it was the City Auditorium (Richmond, Virginia) on October 27.


They were all at Chicago's Savoy Ballroom on November 15 and at the Ambassador Theater (St. Louis) for the week beginning November 20. December 11 found them at Motor Square Garden in Pittsburgh. After that, it was back to the Apollo Theater the week of December 18.

1937 began with a January 8-11 engagement at the Paramount Theater in Cedar Rapids, Iowa. From there, it was the Nixon-Grand in Philadelphia.

When they appeared at the Metropolitan Theater in Boston, the February 26, 1937 Boston Globe had this to say: "Bobbie Caston, tall and sinewy blues singer, does more than well by 'I'm In A Dancing Mood'...."


April 14, 1937 found the Louis Armstrong "Harlemania Revue" at the New York Paramount for a three-week engagement. Since Armstrong was often heard over the radio at this time, I have to believe that Bobbie was too, but that was never mentioned.


It was back to the Apollo the week of May 28, 1937. On June 10, they were at Castle Garden in Allentown, Pennsylvania and on June 13, it was Lake Compounce in Bristol, Connecticut. When they played the George F. Pavilion in Johnson City, New York on July 9, she made it to the ad as "Miss Bobby Kaston". July 12 found them at Waldameer Park in Warren, Pennsylvania. The Waldameer ad credits "Bill Louis Russell", but that was probably due to someone at the paper being told over the phone to send the bill to Luis Russell. These things should never be done over the phone.

Bobbie also was credited with singing "I'm In A Dancing Mood" at Memorial Auditorium in Chattanooga on August 24. September 2 found them at Bayside Pavilion in Burlington, Vermont, and then the Crystal Ballroom (Cumberland, Maryland) on September 9.


They played a run at the Howard Theater in Washington, DC on October 8 and then went back to the Apollo the week of October 15.

The November 6, 1937 Indianapolis Recorder told us that the band was in Hollywood, because Louis Armstrong was to be in the film "Every Day's A Holiday". The band is there at the end (hardly the "featured role" the paper trumpeted), but neither Bobbie nor Sonny was in the film.


This, of course, led to engagements on the West Coast. On November 20, 1937, they started at the Vogue in Los Angeles. December 20 found them at Sweet's Ballroom in Oakland. (Their ad said "Miss Bobbie Caston - How This Baby Sings" and "Sonny Woods - You'll Like His Songs".)

Wending their way back East, they appeared at the Coconut Grove Ballroom in Salt Lake City on January 19, 1938. In early February, they checked into the Grand Terrace in Chicago for a few weeks.

And then, it was time for Bobbie to move on. Her last performance with the Russell-Armstrong band was on March 9, 1938 after the Grand Terrace engagement ended. The March 12 Chicago Defender said:


The sweet tunes that the fans raved over for many years, will not be heard in Louis Armstrong's band again, according to Bobbie, who says that she winds up her contract with the band Wednesday night, March 9. Miss Caston has not stated her future plans at this writing. [Armstrong replaced her with Midge Williams.]


In spite of this, her name continued to turn up associated with the band for a while, since many announcements and ads were sent out ahead of time. Sonny Woods remained with the Armstrong band.


On her own at Pat and Don's, in Newark, on April 30, 1938, Bobbie was part of a revue put on by Leo Mosley, who, as "Snub Mosley" had once been a trombonist with Armstrong's orchestra. A year later (April 1939), she appeared at the Red Mill in the Bronx. Babe Wallace was the MC and Skeets Tolbert's band was also there. [I actually could have walked to that venue (if I'd been alive then, of course).]

In July 1938, Bobbe Caston "former vocalist with Luis Russell" was appearing at the Sky Club on 120th Street and 3rd Avenue in Harlem.

We next hear of her via this small blurb in the January 6, 1940 New York Age: "They tell me for a hot, hot evening drop by the 721 Club [Harlem] where Bobbie Caston is doing nicely nightly." I don't know when she started, but she was still there on April 13.

Speaking of April, that was the month for the 1940 census. And where was Bobbie in 1940? She was living on St. Nicholas Avenue in Harlem with her husband, Percy "Sonny" Woods. The census sheet shows the following:


Percy Woods, 31 (born around 1909, in Pennsylvania), a "soloist" with an orchestra

Bobbie Woods, his wife, 28 (born around 1912, in Pennsylvania), also a "soloist" with an orchestra


This really confused me for a while, because Bobbie was born in 1909 in Nashville. Was Sonny coincidentally married to someone else named "Bobbie"? Here's how I reasoned it out: The 1940 census had an "X" next to the name of the person who answered the questions; in this case, it was Sonny. I can weasel out of this by saying that he simply didn't know where and when she was born and she wasn't home at the time.

Were they really married (some who knew them have questioned whether they were)? When he registered for the draft in October 1940 (as "Percy (Sonny) Woods"), he was living in Los Angeles and didn't give Bobbie as someone who'd always know where he was. (This is possibly because she, as a performer, wasn't at any fixed address either.) But, when he was drafted in 1943 (still in Los Angeles), he gave his marital status as "separated". That's the point which nails down that they were married. Why tell the draft board "separated", when he could just as easily have said "single".

Also in April 1940, Bobbie appeared at the Howard Theatre (Washington, DC) the week beginning April 26. She was part of a show that had Bardu Ali's new band, the Harlem Highlanders, and Duke Jenkins.

Bobbie then disappears for another year, until she turned up at the Elks Rendezvous (Harlem) by May of 1941. On May 29, she was part of a Children's Center benefit show, held at midnight at the Apollo Theater. Bill Robinson was there, as was John Kirby, Lena Horn, Eddie South, Art Tatum, Willie Bryant, Ralph Cooper, Danny Kaye, Victor Moore, the Charioteers, Noble Sissle, Hazel Scott, Savannah Churchill, and Eubie Blake. She was keeping good company.


On July 2, 1941, Bobbie ("golden voiced songbird") opened at Jackie's Cotton Club in Asbury Park, New Jersey. Also appearing was pianist Meade "Lux" Lewis. She was still there three weeks later when she entertained at a benefit at the Temple Beth El in Sea Girt, New Jersey. By late October, she was at the Club Alhambra in Charleston, West Virginia.

Another blurb spelling her name "Bobbe" appeared in the November 15, 1941 New York Age when she was appearing at the Harlem Rendezvous (133 Street and Lenox Avenue). Also on the bill was Savannah Churchill. The blurb didn't say when the show had started.

She (as Bobbe) seems to have started at the Greenwich Village Inn (Manhattan) on December 3, 1941. (Savannah Churchill was also there.) Bobbe must have made a hit; she was still there on February 25, 1942.

This appeared in the March 14, 1942 Pittsburgh Courier: "Bobbie Caston whose voice still has that thrilling touch has another Woods to keep her heart warm, but it's Sammie instead of Sonny and he works in the Navy Yard instead of in front of a band." Remember, that she's still married to Sonny at this point; he claimed to be separated when he was drafted in October 1943. There were no other mentions in 1942.


A strange blurb in the April 3, 1943 Michigan Chronicle: "Odell Walker Glover does not know it, but her cousin, Bobbie Caston, former vocalist with Louie Armstrong's band, will be in the new show which opens at Club 666." I didn't go crazy researching this, but as far as I can tell, Bobbie and Odell weren't related.

The April 23, 1943 Detroit Jewish Chronicle said: "Bettie Taylor's holiday hit 'Easter Varieties', at Club Three 666 concludes its current engagement on Easter Sunday... it boasts a cast of sepia stars that rivals New York's famous Cafe Society offerings. Topping the talented assembly is attractive Bobbie Caston, torch singing star, who gained fame as a Louis Armstrong protege...." While it was called the "Club Three Sixes" in ads (666 East Adams in Detroit), many times it was referred to as the "Club Three 666" in write-ups . She spent a total of 12 weeks there.

The engagement was mentioned in the May 29, 1943 Pittsburgh Courier:


Bobbe Caston, the lovely tan tinted vocalist with the "velvet voice", this week begins her seventh straight week at Jap Sneed's beautiful Club Three Sixes.

Bobbe, making her first Detroit appearance in five years, is greater than ever. Even when she was featured vocalist with Louis Armstrong's orchestra. She came here from two solid years in Washington, D. C. [There's not a single ad for her being there, although the next blurb also mentions this.]

Among many of the more popular tunes of the day, she is featuring by popular request, the song she made famous and vice versa, "Call Me Darling".


This is probably the time that she became "Bobbe" for good (although there will still be references to "Bobbie" and "Bobby"). The June 1, 1943 Baltimore Afro-American had a big article titled "Bobbe Caston On Comeback":


Bobbe Caston, the velvet-voice vocalist who blazed an unforgettable trial [sic] across the theatrical horizon with the orchestras of Duke Ellington, Louis Armstrong, and Willie Bryant, and who was the toast of night life in the nation's capital during recent engagements there, has hit the comeback road with full force. Currently in her eleventh week at Club Three Sixes in Detroit, Miss Caston opens Mercur's Music Bar in downtown Pittsburgh on June 28. Following that she will either head a unit going to the coast or fill an engagement in Mexico. [As far as I can tell, she did neither.]

Bobbe was booked into Club Three Sixes for three weeks and has three times had her option renewed. Her managers asked for a release from future option renewals in order to fill the Pittsburgh date which has already been cancelled once.

Miss Caston is best remembered for her soul touching rendition of "Call Me Darling" which she still uses, by necessity, before patrons will be satisfied.

The Rollo S. Vest Enterprises [her managers], this week, held conferences with a well known advertising agency to place Miss Caston on radio for a series of broadcasts. If the deal is completed she will be accompanied by Thelma Blaine, a piano playing discovery, also under the Vest banner.


Ah, to be a press agent. Notice how, on May 29, she was starting her 7th week at the 666 and on June 1, she was in her 11th week there. Time really flies for a press agent.

Remember that she was supposed to open at Mercur's in Pittsburgh on June 28, but the Club Three Sixes still wanted her and she remained through at least the middle of July. With her was the band of alto saxophonist Teddy Buckner; he'll be back.

Sometime during the week of July 21, 1943, Bobbe opened at the Club Plantation in St. Louis. The St. Louis Star And Times of July 21 said: "Bobbie Caston, peppy songbird at Club Plantation this week, is the gal who did the chirping for Louie Armstrong's high-powered band for so many months." Fame being what it is, a write-up in the July 31 edition of that paper called her "Bobby Caster". In spite of this, the July 29 California Eagle, not quite up to date, said "Duke Ellington's former vocalist Bobbiebie [sic] Caston whose melting voice used to flow along to the Duke's svelte music has had her contract extended four times at the 3 Sixes Club where she is in her fourteenth consecutive week."

But they fixed it by August 14, when they said: "Bobbie Caston, Negro song stylist with Louie Armstrong's band for several terms, is gradually winging her way to the top of the program at Club Plantation. Her contract extended three times." Unfortunately, Club Plantation ads didn't mention performers.


Bobbe was gone from Club Plantation by the end of August, starting at Cedar Gardens (Cleveland) on August 27. The August 28 Cleveland Call And Post had a small write-up:


Continuing its policy of featuring always a "big" name artist, the management of the Cedar Gardens announces the personal appearance of the nationally famous Bobbe Caston, sweet singer Deluxe. Miss Caston was discovered by none other than Duke Ellington.

For four years she was featured with Louis Armstrong and his orchestra. With Willie Bryant at the Savoy Ballroom, Miss Caston was a regular radio feature for six months. She comes to Cleveland direct from Washington, D.C. [Which is just down the block from St. Louis, I guess.] The Cedar Gardens' new policy of no cover, no minimum is still in effect, just a small down admission [sic].


I don't know how many people ever got to hear her on the radio with Willie Bryant, since his program was broadcast, over New York's WMCA, at 1:00 AM.

The Bobbing Along With Bob Williams column in the September 4, 1943 Cleveland Call And Post said: "Bobbe Gaston, new 'sender' singer, 'the girl with a memory in her voice', at Cedar Gardens, is a thriller diller and highlights a complete program of high class entertainment."


On September 29, 1943, Bobbe started her third week at the Club Casa Blanca in Rochester, New York. However, the October 9 Michigan Chronicle said: "Bobbe Caston, that superb little warbler, was brought down with illness in Rochester last week . . . and had to take a rest . . . However, she hopes to be able to open at Club Bali in Washington this week."


She'd definitely recovered by December 3, 1943, when she opened at Detroit's Paradise Theater, along with Erskine Hawkins (and his singers Jimmy Mitchell and Effie Smith). According to the December 4 Michigan Chronicle, she now has a new epithet: "Because of her unusual style of delivery - her exceedingly clear enunciation - and her manner of portraying the lyrics of song, Bobbe Caston earned for herself the billing "the girl with the memory in her voice". The December 6 Detroit Free Press said of her: "Miss Caston is particularly gifted vocally, with a wide range of numbers".

Was she now a part of the Erskine Hawkins band? The December 4 Michigan Chronicle seemed to say so: "Bobbe Caston, 'the girl with the memory in her voice', is the featured vocalist with Erskine Hawkins and his 'Tuxedo Junction' orchestra...." However, there are no other performances where they're together.

The Paradise show was reviewed in the December 11, 1943 Billboard: "Featured attraction is Bobbe Caston, demure singer of novelty ballads, with cute prosy style of sotto voce [quiet delivery] passages, notably on I'm Going Home To Joe. She has a good tonal range, is effective in glissando passages [gliding from one pitch to another], and sings expressively." It's unusual (and refreshing) to find a review that shows the reviewer actually knows what he's talking about.


On December 18, 1943, Bobbe started at Detroit's Club Three Sixes in a show called "Flash". Also featuring Lonnie Johnson and Cousin Ida, Ted Buckner was once again the bandleader.



I don't know how long she was at the 666 or what she was doing for the next couple of months, but ads from her management company (Rollo S. Vest Enterprises) in January and February 1944 have her starting an unnamed Detroit engagement on March 6. Certainly by early April, she was back at the Club Three Sixes for the "Easter Extravaganza" show.

The April 15 Michigan Chronicle said: "Spotlite of the show falls on the singing of charming Bobbe Caston, sweetheart of sweet and ballad singers. Songs such as Call Me Darling, Last Time I'll Cry Over You, and Summertime make her a favorite with patrons here."


On May 11, 1944 Bobby was advertised as being held over at The Tropics in Battle Creek, Michigan (along with Leroy And His Dogs). On May 26-28, she was at Coral Gables in Lansing, Michigan, and June 13 found her at the Club 100 in Des Moines, Iowa.


Then, it was back to the Club Three Sixes on July 10. The July 8 Michigan Chronicle said: "Outstanding in the show lineup will be Bobbe Caston of the lovely voice and pleasing personality who has made local nitelifers song-conscious with her past appearances at this club." She'd be held over at least through the end of August.


On September 25 she opened at another Detroit club, the Zombie. The September 30 Detroit Tribune said:


Star of the show is petite and charming Bobbie Gaston, the girl who has been billed as having the "memory in her voice". Her songs are both romantic and blue. Bobbie is well-known to most Detroiters, having played several lengthy engagements here. Joe Turner sings the blues.


Note that Bobbe got top billing over Joe Turner and the 3 Riffs, who were also there. She also got top billing over Helen Humes, who was added in October.


In Mid-November 1944, Bobbe opened a 2-month engagement at Cedar Gardens in Cleveland. The November 18 Cleveland Call And Post said:


The highly rated Bobbe Caston has arrived and is going great guns at the Gardens at long last. The Caston is the same girl who was so highly advertised earlier this summer, and whose advent at the Gardens failed to materialize. At the same time, Messrs. Gould and Piltisdorf [presumably the owners] were kinda warm under the collars, collectively, on account of the highly touted singing star developed a sudden last minute attack of something or other which not only delayed but cancelled her scheduled appearance.


This blurb, in the December 2 Cleveland Call And Post, told of Bobbe's band troubles:


Cedar Gardens floor chow [sic] is good, even without a chorus, but they're still having headaches a-plenty. Tommy Enoch's band is gone now, and taking over is a new orch which, reportedly carries the morale of poor Bobbe Caston, feature singer, to a new low. It's not an easy matter to get a band that is versatile enough to follow and actually augment the work of a feature performer. It can't be done with jive.


Bobbe was at the Rhumboogie in Chicago in May 1945 (her only mention the whole year). The June 2 Billboard, in reviewing the show, said: "Rhumboogettes (10) [that is, 10 dancers] open with snappy sailor routine, after which Bobbie Caston, formerly chirp with Louis Armstrong, does an effective selling job on three ballads. Gal could win bigger hand if she'd use more current material."


At the same time, her old boss, Luis Russell, was appearing at Chicago's Regal Theater. He and Sonny Woods (currently a corporal in the army) dropped by to see Bobbe. Sonny and Bobbe posed for a photo together, so they were at least on speaking terms. Had they been formally divorced yet? I have no idea.


Another long break with no word of Bobbe, until she turns up in a revue at Smalls' Paradise (Harlem) starting on June 2, 1946. The June 8 New York Age said:


Bobby Caston's sultry contralto ear-caress is no doubt the reason why boys leave home, and her rendering of "I Don't Want To Cry Anymore" (that was the real "swoon-stuff") is an experience that no one can afford to miss.


The Pittsburgh Courier of June 15 said:


The return of Bobby Caston to the New York night life scene is a major triumph in itself, and the personality, stage presence and dulcet tones so well remembered are just what the doctor ordered for jaded summer nerves. Miss Caston's ballads are gems which delight audiences to the point of greedily clamoring for several encores.


She's now spelling it "Bobbe"; the reviews spelled it "Bobby"; and the Smalls' Paradise ad completed the trifecta with "Bobbie". She was still at Smalls on July 6. (And don't forget: it's 100 percent fireproof and comfortably air-conditioned.)


On October 7, 1946, Bobbe headlined at the Cafe St. Michel in Montreal. Like so many, many performers that I've written about ads mistakenly said that she recorded for Decca records; she didn't. [Someday, someone will have to explain to me why this kept happening. Decca was one of the three largest record companies, along with Columbia and RCA, but ads don't falsely claim that artists recorded for either of the other two. In this regard, Bobbe joins the ranks of the Rhythm Masters, the Beale Street Boys, Rufus Beacham, Debbie Andrews, and Julia Lee in not recording for Decca.] She was still at the St. Michel on Halloween.


In January 1947, she was back at Smalls Paradise. On May 31, she was at Jimmy's Chicken Shack, also in Harlem. She was still there on July 5.

On August 18, 1947, Bobbe appeared on Arthur Godfrey's Talent Scouts. CBS network radio audiences heard her sing [... wait for it ...] "Call Me Darling", but she lost to Irish tenor Joe Ford. It looks like CBS itself evaluated each contestant while the show was on to determine if he, she, or they could be used in some capacity afterwards. I've been able to see part of the sheet with Bobbe's performance (unfortunately a little of the right side of the paragraph is cut off, but most of it is readable). Although she didn't win, she was the only one of the four performers that impressed the CBS staff. Here's what they said about Bobbe:


Colored girl with a background of
name band experience. Has a unique
style and is highly entertaining.
She is not good looking enough for pictures,
but she would be a hit in
our theaters and I think is a possibility
for records. She is [missing text]
a "race" artist. Am arranging an
appointment in the office for an
audition with the latter [missing text]
[no idea what "the latter" refers to, unless it's Columbia Records]


Did CBS ever do anything for Bobbe? Not that I can tell.


On October 11, she was at Sportree's Music Bar in Detroit. The October 25, 1947 Detroit Tribune blandly called her "the girl who sings". She was carried over to the new Sportree's show, which began on November 13 and also featured the Ravens.


While Bobbe was in Detroit, she finally did some recording. Not for Decca (or even Columbia), but for the local Staff label. On October 23, 1947, accompanied by Ted Buckner's Orchestra, she recorded at least six songs:


"Call Me Darling" (you probably knew this would be in there), "God Bless The Child" (the Billie Holiday tune), "Good For Nothin' Joe", "Why Was I Born", "This Is The Last Time (I'll Cry Over You)", and "You Don't Know What Love Is".


There are two other known titles ("Things Change" and "So Long"), possibly recorded at a different date. There'd even be at least one ("Lonesome For You") recorded in 1949.

Remember, the Petrillo Ban (union musicians couldn't make recordings) was due to go into effect on January 1, 1948 and companies were stockpiling everything they could.

On November 20, she and Teddy Buckner's band entertained at Detroit's Percy Jones Hospital.


Staff issued Bobbe's first record, "Call Me Darling", backed with "God Bless The Child", in December 1947.

In the December 20 Detroit Tribune, Bobbe was pictured being interviewed at the WJLB studio. The caption was:


Bobbie Caston, popular vocalist is being interviewed by Allan (Pappy) Douglas at Station WJLB. Seen with Miss Caston is Idessa Malone, distributor for Staff records locally and Marian Kay and Helen Roth of the Kay-Roth Studios, composers of "Things Change". That is the title of Miss Caston's latest recording which is predicted to be as big a hit as "Call Me Darling" and "God Bless The Child". Bobbie leaves Detroit for California on the [unintelligible] of January after a successful local appearance at Sportrees Music Bar.


I suppose she did record "Things Change", although it was never released. Since "Call Me Darling" had only been released a week or so earlier, it's just a measure of the recording industry's hype that they already considered it a big hit. Spoiler Alert: it wasn't. (Of course, if you take things literally, the unreleased "Things Change" was just as big a hit as "Call Me Darling".)

On that same December 20 date, a big ad for "Call Me Darling" appeared in the trades. And, speaking of the trades, Billboard reviewed the disk in its January 3, 1948 edition:


God Bless The Child (70): Disk drags at times, tho Caston chirping emerges okay.

Call Me Darling (58): Poor song too much for Caston and ork.


So much for Bobbe's "signature song". As much as show reviewers (including Billboard's) liked her performances, Billboard tended to hate her recordings.

Even her hometown Detroit Free Press (February 1, 1948) couldn't find much good in the songs:


Another Detroiter steps onto the wax and comes up with a listenable disc. For an introductory effort, Bobbe's vocalizing [on "God Bless The Child"] is very much ok, but Buckner's backing slows up the Sepia Thrush considerably. Flip is tuneless ballad which even Bobbe couldn't invigorate.


Remember, she'd been singing "Call Me Darling" (to usually positive reviews) since 1933.


On February 2, 1948, Bobbe was at Detroit's Duke Theater, along with the Todd Rhodes orchestra. After that, it was out to Los Angeles to appear at the Last Word Cafe, where she opened on February 19 (she'd end up spending most of the year in California). The February 12, California Eagle talked about her arrival:


Latest word from the Last Word Cafe is that Bobbe Caston, blues sensation from Detroit, will open at that spot Feb. 19 and the management is a little ga-ga about being able to sign her up. They say this Caston kid has plenty stuff on the ball and all L. A. will sit up and take notice when she starts exercising her tonsils at ye old Last Word.


Her latest epithet is "The Lady Of Twilight Moods" (even if they misspelled it "Twight" in the Last Word ad).


Probably in March 1948, Staff issued "Good For Nothin' Joe", backed with "Why Was I Born"; they weren't reviewed. Strangely, "Good For Nothin' Joe" showed no writer credit; it had been penned by Ted Kohler and Rube Bloom. Kohler had written things like "Stormy Weather", "Between The Devil And The Deep Blue Sea", "Wrap Your Troubles In Dreams", "I Love A Parade", "I Got The Right To Sing The Blues", "I've Got The World On A String", and "Let's Fall In Love". Bloom was no slouch either; his credits include "Out In The Cold Again", "Singing The Blues", "Fools Rush In", and "Maybe You'll Be There", To me, this is a startling omission.

The March 4 California Eagle said: "Everybody and his brother, as the say [sic] goes, is raving (but loudly!) over the sing-sational chirping of Bobbie Caston. We praised her here columns ago! She's at the Last Word in case you wanna hear for yourself." But not everyone read the hype in the columns. Only a week later, the March 11 California Eagle said: "Bobbe Caston isn't getting the support her singing deserves at the Last Word. She should be packing 'em in, but maybe this is still a blues town!"

At some point after this, Bobbe left the Last Word, but there's no trail to follow. However, she was back there in late May. The May 27, 1948 California Eagle reported:


Bobbe Caston's back in town and the Last Word's got her! [She replaced T-Bone Walker there.] Miss Caston, returning to the Word for the second time by popular demand, is a tall, good-looking, brownskin babe who doesn't resort to trick tonsilling to put her songs across. A bright-eyed young lady with some trim curves, she sings in a clean, deep, sincere voice and stands to become a top nightclub attraction, as if she isn't already!


In late June, while she was still performing at the Last Word, she was at Los Angeles' Million Dollar Theater, along with the Joe Liggins Orchestra. The June 24 California Eagle said:


Dropped in at Joe Liggins' show at the Million Dollar theater, as usual good, and Art Duncan is tops and not least, the one and only Miss Bobby Caston, beautiful and very talented singer, and ladies and gents - her wardrobe was very fine. You're wonderful Miss Caston. Keep up the fine work. [Seems to me that, if he's so taken with her, he could learn to spell her name!]


The Last Word show was reviewed in the July 15 California Eagle, which said: "With Marian Abernathy chirping those blues and ballads, and the way my pet singer (Bobbe Caston) sings in that easy going manner of hers, who could ask for anything more."


Probably around now, Staff Records released "This Is The Last Time (I'll Cry Over You)", backed with "You Don't Know What Love Is". For the second time in a row, a Staff record wasn't reviewed.

Jay Bruder said this about Staff:


Never having seen any sales figures I assume it was a Detroit label that occasionally had regional sales. But when the Red Miller Trio hit with a revival of Bewildered [Staff 607, one number before Bobbe's "This Is The Last Time"], which was released in the middle of the AFofM recording ban around July or August 1948, it must have put great pressure on the label (same old problem, distributors won't pay up until they need your next hit record). Around October or November 1948, for better or likely worse, Staff placed Bewildered with Jim Bulliet (Bullet 295, not a common record), but I have no information if it was a lease or sale. Amos Milburn covered the song on Aladdin by December 1948 and then his version took over. Staff 607 is found with two different labels, indicating it had gone to a second pressing. Bobbe Caston on Staff 608 was probably lost in the excitement of a national hit.


A graphic that was printed in the September 23 California Eagle was probably a publicity handout. It had a photo of Bobbe, called her "The Lady Of Twilight Moods", and listed five song titles: "So Long", "God Bless The Child", "Call Me Darling", "You Don't Know What Love Is", and "Why Was I Born". "So Long" must have been an unreleased Staff cut.

The caption beneath it said: "Bobbe Caston, the lush-thrush who made the song 'Call Me Darling' famous (and vice versa) is currently appearing nitely at Billy Berg's famous club in Hollywood. Bobbe sings in a voice as soft as the underside of a butterfly's wing, and the way she wraps her heart around a vocal, you would think she was born with a silver tune in her mouth!" Problem is, by the time that was printed, she wasn't appearing at Billy Berg's any longer; the new show had Jimmy Witherspoon and Little Miss Cornshucks.

Gertrude Gibson, who wrote all these California Eagle blurbs, couldn't stop praising her. Here's what she wrote on October 21, 1948: "Bobbe Caston's thrushing is ear-pleasing. She wraps her heart around a vocal and the song comes out sweeter than a dozen roses. Her vocal chords must have been dipped in honey when she was a baby!"

She was still in California at Christmastime, when she appeared at an Alpha Phi Alpha party at the Club Congo. It must have been some party: Hattie McDaniel was there, as was Ruby Dandridge, Peg Leg Bates, and Lillian Randolph.

As an aside, that July 10, 1954 Detroit Tribune article went on to talk about what she did after leaving Louis Armstrong. Most of this has been covered. Amazingly, she never once mentioned Luis Russell.


After a year's rest, I decided to freelance. This took me to the 721 club (New York) for 2 years; Elks Rendezvous (New York) for 9 months; Crystal Caverns (Washington, D.C.), 10 months; Club 666 (Detroit), 39 weeks; Club Plantation (St. Louis), 6 weeks; Cedar Gardens (Cleveland), 15 weeks; Smalls' Paradise (New York), 9 weeks; St. Michel (Montreal), 6 weeks, Jimmy's Chicken Shack (New York), 20 weeks, and a long list of other places. [While these engagements were real, don't take her recollections of their lengths too literally.] In the meantime, there were theaters: Paradise (Detroit), Apollo (New York), Howard (Washington), Royal (Baltimore), and several others.

I did a fling in California which included four weeks at Billy Berg's in Hollywood; made records for Staff Recording Company and appeared on Arthur Godfrey's sustaining radio program for five weeks. [Maybe that CBS assessment led to appearances on Godfrey's morning radio show for a few weeks.]


California behind her, she was back in Detroit in time to open at the Frolic Show Bar on January 5, 1949. Teddy Buckner was there too, as was Little Miss Cornshucks. The January 21 Detroit Free Press said: "Popular request at the Frolic Show Bar is for Bobbe Caston to sing her recorded hit, "Call Me Darling". The January 22 Detroit Tribune had an article titled "Bobbie Caston Gets Homecoming Welcome" (although only the first two paragraphs were about her):


Nite lifers picked up on the gleam and went on the beam to the Frolic Show Bar last week when one of the city's favorite female thrusts [sic] opened there for an unlimited engagement, Bobbie Caston.

A favorite for over a decade, Miss Caston didn't let her followers down, for she warmed their hearts with torch-singing of such favorites as "The Man I Love" and "Call Me Darling". [The rest of the article talked about the other Frolic performers.]


The last time she was advertised at the Frolic was February 16.


In June 1949, Staff released one more side by Bobbe: "Lonesome For You". On it, she was backed by the Casey Jones Orchestra, which also did the flip side without her. My guess is that these were probably recorded in 1949, since the Ted Buckner Orchestra wasn't on them. "Lonesome" was mentioned in the July 16 New York Age and described as "haunting". The label credit says "Bobbe Caston" and under that "(The Stylist)". I don't know what that means, but the flip says "(The Stylist)" and under that "Casey Jones and Orchestra". If that's supposed to indicate the artist, why wasn't the term consistently placed?

The September 3 Detroit Free Press also mentioned it: "Bobbe Caston has a compelling torch ballad in 'Lonesome For You' (Staff 628). Her heady warbling and the nostalgic quality of the tune combine for a disc with plenty of allure. A feminine vocal group goes along for the ride." It remains the only released Bobbe Caston song I haven't heard.

The December 10, 1949 Cleveland Call And Post talked about Gay Crosse (and his band, the Good Humor Six), who was currently at the Frolic Show Bar in Detroit. Also there was Louis Haywood, Baby Dee, and the returning Bobby Caston. Was "Louis Haywood" the Louis Heyward who would soon join the Ravens to replace Warren Suttles? Since he was both singer and MC, he probably was.


By the end of 1949, Staff Records had sold or leased Bobbe's masters to King Records of Cincinnati, which re-issued four of them in March 1950: "Call Me Darling", "God Bless The Child", "This Is The Last Time (I'll Cry Over You)", and "You Don't Know What Love Is" (although it switched around the pairings).

There was a blurb in the April 8, 1950 Pittsburgh Courier, some of which is obscured.


... who among night club habitues hasn't heard her sing "Call Me Darling"? King Records caught her echoes from Detroit and put Bobbe on record. In case the name Bobbe Caston escapes this corner's [unintelligible] and erudite readers, she is the lass who toured [unintelligible] with Louis Armstrong's orchestra some years ago. Then she played New York clubs, notably Smalls' Paradise and became a night club name.

If memory serves, Bobbe made "Call Me Darling" once before, but it was during the bop craze and many juke [unintelligible] suffered because no place was found among the bop [unintelligible] who gargled and choked and groaned meaningless gibberish that thrilled no one. Now, Miss Caston's King recording just might hit the jackpot. I sincerely hope so, because she sings in the tradition of good singing and not [unintelligible] and dives of current artists seeking a "mad" [unintelligible]. On the flipover is "This Is The Last Time I'll Cry Over You". Another Caston pairing on King is "You Don't Know What Love Is" and "God Bless The Child", [unintelligible] strictly Caston.


[Note that many newspapers were put into binders, so the place where a page sinks down into the binding can't be read when the page is scanned. Sometimes I can make reasonable guesses as to what it says, but many times the columnists wrote in pseudo-hip gibberish that wouldn't mean all that much if every word could be read.]

The April 15, 1950 Billboard gave horrible reviews to the King reissues. Since they occasionally liked her voice, whoever produced the sessions for Staff Records should have been fired (or at least taken out and politely, but firmly, shot).


You Don't Know What Love Is (45): Uninspired cleffing makes for a tedious, monotonous performance, tho thrush shows a rich, full voice.

God Bless The Child (55): Same story here - a fine voice and a good tune suffer from lack of imagination in the arranging and orking.

Call Me Darling (52): A sentimental oldie proves slow going given the r & b treatment. Thrush sings affectedly here. [Yes, that's "affectedly", not "effectively", and it isn't a compliment.]

This Is The Last Time I'll Cry Over You (50): Another ballad job misses fire.


On May 19, 1950, Bobbe ("King Recording Song Star") headlined at Club Juana in Detroit; Todd Rhodes' band was also on the bill. July 28 found her at The Tropics in the Hotel Wolverine, also in Detroit. The ad said she was accompanied by Thelma Oglesby on the piano. She was still there in mid-September.


But on October 13, she switched back to the Club Juana, along with Mabel Smith (the future "Big Maybelle").

On October 21, 1950, Bobbe was at an "after-hours session" at Detroit's Mirror Ballroom. Also there were Paul Bascomb and King Porter.


Bobbie opened at Rockhead's Paradise Cafe in Montreal on February 10, 1951. There was only a single ad, so I guess she was only there for a week.

The February 27, 1951 Nashville Banner contained the obituary of Mrs. Nettie Redmond, Bobbe's grandmother and namesake. Bobbe was referred to as "Mrs. Bobbie Caston, Detroit, Mich."


Bobbe returned to the Apollo Theater the week of June 22, 1951. Also on the bill were Larry Darnell, Gene Ammons, Sonny Stitt, and comedian Spider Bruce. She received $200 for the week (if there were six shows a day, that works out to $4.75 per show). But owner Frank Schiffman's comment was: "Slow and of poor quality. Not to be repeated".


July 17 found Bobbe at the Crystal Show Bar in Detroit. She was still there two weeks later.

Here's a strange one: on July 23, 1951, Nettie Mae Bolden (remember that's Bobbe's birth name) married Charlie Dobbins in Harris, Texas. However, although he's of the right age, he's a farmer. Doesn't sound right to me, not to mention that she was still at the Crystal Show Bar at that time. Chalk it up to coincidence.


On November 5, Bobbe opened at the 402 Club in Port Huron, Michigan for a week. There was only a single ad, but it listed all her "hits". November 12 found her at the Greystone Night Club in Mansfield, Ohio. In both places, she shared the stage with Kid Williams ("novelty dancer") and Gracie Silvers ("character dancer").


1952 began with an appearance at Cleveland's Circle Theater (January 19-21), along with the Dominoes, Apus & Estrellita, and Ray Sneed ("Master Of The Bicycle Dance"). Bobbe was referred to as "The Vivacious 'Carl Me Darling' Girl".


On February 10, 1952 Bobbe was at the Handy Theater in Memphis, along with the Clovers, Anita Echols, and saxophonist Lynn Hope. They were all at the Ritz Theater (Akron, Ohio) on the 12th, the Lyric Theater (Lexington, Kentucky) on the 14th, and then the Lincoln Theater (Columbus, Ohio) on the 17th.


May 17, 1952 found Bobbe at Memorial Hall in Lima, Ohio. The May 16 Lima News said: "Miss Caston, now a recording artist, recently toured the country with the Tiny Bradshaw aggregation". However, I can't find a single appearance she might have made with Bradshaw.

The only time Jet Magazine mentioned her was in a single bizarre sentence in their December 25, 1952 edition. It was part of an article headed "What Happened To Duke's Girls?" Duke Ellington had had lots of female singers over the years: Ivie Anderson, Marie Ellington (no relation; she married Nat King Cole), Joya Sherrill, Wini Johnson, Betty Roche, Kay Davis, Lu Eliot, and many others. Here's what they said about Bobbe, post-Ellington: "Bobby Caston. After a short spell with Duke, she settled down as a Detroit housewife". That's it; in one sentence, they not only misspelled her name, but completely wrote off the last 18 years of her career!

Not too much to report in 1953. In early October, she was a weekend vocalist at the Terrace Gardens room of the 20 Grand Recreation in Detroit (originally a bowling alley). Also there were Tina Dixon (of "E-Bob-O-Le-Bob" fame), the Willie Anderson Trio, and the Bill Gooden Trio.

1954 was busier. The January 16 Pittsburgh Courier said that she was once again on the comeback trail. "She has a new hairdo and several new platters in the offing which should do the trick for her easily." The only photo from the period I can find was first printed in 1943, so I can't comment on the hairdo, but there were no new platters.


On January 22, 1954, she began two weeks at Detroit's Flame Show Bar, along with the Wanderers. The May 29 Detroit Tribune reported that she'd just closed at the Club Swingsation in Toledo.

On May 31, Bobbe brought a revue called "Meet Miss Caston" to the Club Laviolette (Grandmere, Quebec). The May 15 Detroit Tribune said:


"Meet Miss Caston" is a miniature cafe revue featuring opening and finale. It stars the remarkable Bobbe Caston and features Gip Roberts, comedian-dancer; Von and Vergie, character dancers; Harold Davis, singing dancing em cee.


And then, the poll that started this whole article. The results of the 1954 Detroit Tribune talent poll were published in their June 5 edition. Here's the whole list in the Female Vocalist category, including their vote totals. How many of them have you ever heard of?


1. Bobbe Caston (5070)
2. Gloria Irving (3395)
3. Ardine Loving (2455)
4. Marie Jackson (955)
5. Olive Brown (920)
6. Jeanne Dunne (860)
7. Nellie Foreman (645)
8. Evelyn Moore (590)
9. Dakota [no last name, but it's Staton] (400)
10. Mae Patterson (365)
11. Dorothy Richardson (310)
12. Nellie Hill (190)
13. Della Reese (175)
14. Terry Lane (170)
15. Dotty Haynes (145)
16. Leatha Jones (135)
17. Tonette Lemail (135)
18. Carolyn Moore (125)
19. Connie Allen (120)
20. Anita Patterson (115)
21. Mattye Gaither (115)
22. Helen Calloway (110)
23. Mary Deloach (105)
24. Evelyn Collins (105)


Nothing further about Bobbe until she turned up at the Gold Coast (Detroit) on September 13, 1954. Also there was Big Jay McNeely and his band, (not yet "Little") Willie John, and the Serenaders.


By the time Bobbe opened at The Rage (Detroit) on May 31, 1955, Tina Dixon was the headliner (even though the ad called Bobbe "Detroit's Greatest Songstress").


September 9, 1955 found her at Detroit's Club Vogue for three days, along with the Royal Jokers (the re-named Serenaders).


On February 24, 1956 she was at the Flame Show Bar, although Sheila Guyse was the headliner. Also there was Willie Bryant, acting as MC.


Bobbe started a week at the Chatterbox Musical Bar (Cleveland) on April 2, 1956 and was held over for a second week. Here's what the April 7 Cleveland Call And Post said:


Bobbe Caston opened at the Chatterbox Musical Bar Monday night, scheduled for a one-week engagement, but before the first night was over, John Ballard had signed her for an additional week. She is held over through Sunday, April 15.

There is just one reason why a performer is held over at the Chatterbox. When this happens it is because that entertainer is good. That should be enough said about Bobbe Caston, but at least let us include the fact that she sings ballads and that she is a recording artist. [Two facts that are actually immaterial to her being held over.]


The only appearance I can find in all of 1957 is when she appeared on Joe Bostic's "Harlem Showcase", Friday nights from 9-10 on WATV (New York's Channel 13 in the days before it had sunk into Public Television). Also on the show were the Willows, Bunny Briggs, and the Orlandos.


Sometime in late 1958, Bobbe recorded some sides for Tommy Robinson's New York-based Atlas label. Since Atlas records don't show master numbers, I don't know if all four sides were recorded at the same session. Assuming they were, the titles are: "Call Me Darling" (of course), "Why Wasn't I Told", "Bring Back My Love", and "Mommie". All have more or less of a group behind her and "Bring Back My Love" (a label misprint: she says "Bring Back Your Love") has a Hammond organ. In my opinion, her legacy would have rated a lot higher if she hadn't recorded these.


Atlas released "Call Me Darling", backed with "Why Wasn't I Told" in November 1958. Cash Box reviewed them on January 10, 1959:


Why Wasn't I Told (B+): A strong rock-romantic gets its due from songstress Caston's vocal power. The stint by the chorus combo is in line with Miss Gaston's [sic] sure-fire emotionalism. Here's an entry that packs a punch. Will greatly interest jocks.

Call Me Darling (B): More vocal prowess by the artist on a wistful beat-ballad. Miss Caston is going to be heard from in the future. [Pop Quiz: name a reviewer who'd never heard of Bobbe Caston before.]


It took Billboard until January 26 to review them and it didn't waste much space. The sides were listed in a column headed "The following records, also reviewed by The Billboard music staff, were rated one star".

At the end of January 1959, Bobbe started a 2-week engagement at the Club Savannah in Greenwich Village. By the end of April, she was in her 13th week. This goes far in pointing out the great difference between her live performances and her recorded ones.


Nothing at all in 1960, except that Atlas released "Bring Back My Love", coupled with "Mommie" in December. (Remember, the title should have been "Bring Back Your Love".) "Mommie" is just plain embarrassing. Assuming that these tunes were recorded in late 1958, Bobbe was pushing 50 and trying to sound like a teenager.


The only Bobbe Caston appearance I can find after 1959 is when she ("Sweetheart Of Swing") appeared at the Harlem Paradise in Montreal in April 1962. Also in town were the Wanderers, at the El Morocco.

On March 1, 1972, "Bobbe Bolden Caston" married William Robert Dorsey in Alexandria, Virginia; they both gave Washington, DC addresses. Because I saw the marriage application, this is where I first learned that her parents were Milton Bolden and Frankie Ford, as well as that she was born on April 11, 1909 in Tennessee. What I didn't know was that this was her first marriage. (She wouldn't lie on a marriage application, would she?) Although she said (1) her name was "Caston", (2) her father's name was "Bolden", and (3) her maiden name was left blank, no one questioned any of this. She also claimed to have had two years of college, which could be true, although it was never mentioned anywhere else. Possibly she dropped out of college when she married Major Bryant in 1928.

That's the last thing ever about Nettie Mae "Bobbe Caston" Bolden. All that's left to report is that she died in Detroit, as "Bobbe C. Dorsey", on October 16, 1981. As is too often the case, there was no obituary. Considering how big a star she was in Detroit, I find that very sad.

Bobbe Caston had an interesting voice, somewhat deep and throaty; she can easily be characterized as a torch singer. A real audience-pleaser, she didn't leave us with much aural evidence of her talent. It's a shame concerts weren't recorded back then.


Thanks to Jay Bruder, Dan Kochakian, Anthony Barcia, Michael Steinman, Paul Kahn, Ricky Riccardi, Galen Gart, Neil Pellegrin, Marion Beach, Bob Marovich, and Mike Sweeney.


STAFF (with Ted Buckner's Orchestra)
602 Call Me Darling / God Bless The Child - 12/47
603 Good For Nothin' Joe / Why Was I Born - 3/48
608 This Is The Last Time (I'll Cry Over You) / You Don't Know What Love Is - ca. 7/48

STAFF (with the Casey Jones Orchestra)
628 Lonesome For You / [Be-Bop (That's The Kick I'm On) - Casey Jones] - 6/49

UNRELEASED STAFF
Things Change
So Long

KING (all Staff masters)
4353 Call Me Darling / This Is The Last Time I'll Cry Over You - 3/50
4354 God Bless The Child / You Don't Know What Love Is - 3/50

ATLAS
1103 Call Me Darling / Why Wasn't I Told - 11/58
1202 Bring Back My Love / Mommie - 12/60





Unca Marvy's Home Page
More Articles