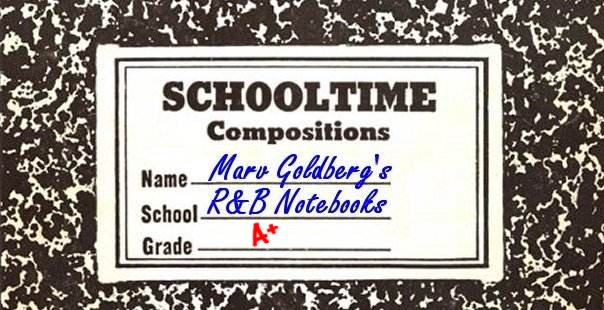 The Harlem Highlanders
By Marv Goldberg

based on an interview with Napoleon Allen


© 2007, 2009, 2014 by Marv Goldberg
[AUTHOR'S NOTE: This is one of those times where I had some interview information that wasn't enough for a magazine article. However, nothing should be lost, so I prepared this short piece, managing to discover some additional information. This is a perfect example of the balance between having information available and having a primary source available. The information that I can access in 2013 has allowed me to expand this article enormously. However, much is missing or contradictory, but there's no one alive who can straighten it all out.]


The "Harlem Highlanders" was a group that had a minimal recording career (assuming you can glorify a single song as a "career"), but were referred to, in one review, as "those inimitable kilted sepians" and in another as "those dancing and singing fools."


Let's start the story with a Detroit group called the Rhythm Racketeers (billed as either the "Five Rhythm Racketeers" or the "Five Racketeers Of Rhythm"). They seem to have started around 1932, with Lester Berry (tom-tom playing dancer), Warren Banks, James Bennett, William Robertson, and John Williams. (All were mentioned when they played Ed Fox's Grand Terrace, in Chicago, in December 1932.) By May 1934, when they played a benefit show at the Apollo Theater (along with Bill Robinson, Fats Waller, Ethel Waters, Cab Calloway Milton Berle, Ada Brown, W.C. Handy, Luis Russell, and Tiny Bradshaw), they're advertised as the "Five Rhythm Racketeers." By that time, James Bennett had been replaced by William Berry and they'd added Napoleon "Snaggs" Allen. They played the Apollo Theater again the week of October 19, 1934, and the same five appeared at Detroit's Plantation Club in December 1935. (Note that this was a somewhat popular name for bands in the 30s and there was even a 1936 movie with this title. As far as I can tell, all the other bands with this name were white.) There's a 1935 film, "An All-Colored Vaudeville Show", that has the Five Racketeers singing "Tiger Rag" (and also backing Eunice Wilson). I don't know if it's them (although it probably is), but I'm including a photo, just in case.

Then there was Cecil Austin. Cecil (born Alfred Cecil Austin in 1917) is first mentioned in August 1934 as being part of a Detroit group called the 3 Comets; he'd just come back from New York, and was starting to put together a new group with five members. Presumably this was the 5 Playboys, who were mentioned in May 1935 (the only other named member was Archie Pearson).

In late 1936, Cecil formed a group called the Box Brothers, along with James Simmons and former Racketeers Snaggs Allen and Warren Banks. (The word "box" was a slang term for any stringed instrument.) Snaggs played the guitar and the other Brothers played tipples (10-stringed instruments somewhat like large, high-pitched ukuleles). In addition to playing their boxes, Allen, Banks, and Austin were vocalists, and Simmons was a dancer.

Once they became well-known, Joe Louis would sometimes throw his box into the ring and join them as a violinist (which is what his mother had planned for him prior to his boxing days)!


The week beginning January 7, 1938, the Box Brothers appeared at the Apollo Theater, along with Chick Webb and Ella Fitzgerald, as part of Leonard Harper's Revue. Beginning in May, they made a cross-country tour with one of the Major Bowes Revues. Edward "Major" Bowes was the host of the Major Bowes Amateur Hour, an extremely popular radio talent show. Every once in a while, he would accumulate the program's winners and send them out on the vaudeville circuit. The Box Brothers would have been part of the "1938 Colored Jubilee Revue," which debuted at the Apollo Theater the week of May 6; from there, I assume it traveled to other black theaters across the country. (I could also find mention of his "Collegiate Revue," "All-Girl Revue," and "International Revue" at various venues.) Unfortunately, I didn't ask Snaggs why the Box Brothers were part of this revue, because he never mentioned that they'd been contestants.


After this tour, singer, bassist, and arranger Pete Glover joined as a fifth member and Jimmy Dunn replaced James Simmons. Although Snaggs didn't mention this either, they changed their name to the 5 Jives. That's how they were billed in the accompanying photo from the May 27, 1939 Pittsburgh Courier, which identified the members as Austin, Banks, Dunn, Allen, and Glover. Prior to this, in early April, the 5 Jives were part of Major Bowes' "World's Fair Revue", which had played Detroit's Broadway Capitol Theater on April 8.


When the New York World's Fair opened in April 1939, the 5 Jives got a job as strolling musicians (this is where the photo was taken). A subsequent article, from May 1939, told how strolling free acts were being dismissed from the World's Fair, since concessionaires considered them unfair competition; the 5 Jives ("popular quintet of serenading musicians"), one of the last three free acts, were soon to be gone also. The group only stayed together a couple of months after that. Note that Cecil Austin would go on to form the Grooveneers, who recorded for Decca.


Another group around at the time was the extremely popular 3 Gobs. They were originally dancers Mike Riley, Eddie Johnson and Clarence "Sonny" Austin, with Mike Riley being replaced by Eddie Dent (they were identified, in a May 1931 blurb, mentioning that they'd been at the Penn Theater in Pittsburgh, as "Sonny, Eddie and Eddie"). The earliest mention of Sonny Austin I can find is in December 1927, when he was half of "Sonny Austin And Partner" (who, at least then, was Jimmy Cooper). As early as April 1930, they appeared in Buffalo, New York and Pittsburgh's Enright Theater (where they were described as "colored dance maniacs"). In mid-1931, they were playing Loew's theaters around the country. September 1931 found them at the Cotton Club, with Duke Ellington and Cab Calloway. In November 1931, they were at the Pearl Theater (Philadelphia) along with Red Nichols and his radio orchestra (the first white orchestra the theater had ever hosted), Tim Moore, and Jackie (not yet "Moms") Mabley. That same month, they played the Palace Theater in New York City. In December, they were at the Astor, in Reading, Pennsylvania. They were part of Richards and Pringle's Georgia Minstrels at the RKO Capital Theater in Ottawa early February 1932 and on their own at the Century Theater (Baltimore) in late March and the Palace (D.C.) in early April. In June of 1932, they appeared at New York's Lafayette Theater, along with the Earl Hines Orchestra and Red & Struggie (Reginald "Red" Tibbs and Walter "Struggie" Struggs). When they played Philadelphia's Fox Theater in February 1933, they were identified as Sonny Austin, Eddie Johnson, and Eddie Dent.


Although they kept the 3 Gobs name, at some point, they added drummer Willie Jones. By 1935, they'd already made two trips to London with promoter Lew Leslie (although a December 1934 blurb reported that they'd beaten him up, literally). February 1936 found them at Philadelphia's Earle Theater, along with Eddie Cantor. In December 1936, they were appearing in the Ubangi Club's revue in Manhattan (the cast of which went into the Apollo Theater in January 1937; the New York Age called them the "cheerful chocolate children of rhythm," who gave, "the most that could be desired in their rendition of Charmaine. They can literally be said to be always on their toes."). February 1937 saw them at the Savoy Ballroom (with Chick Webb and Ella Fitzgerald) "in a Suzy-Q and tap arrangement"; from there, they went on to the Howard Theater in Washington, DC. November of that year found them at the Harlem Uproar House (a club at 51st Street and Broadway in Manhattan), with the Sunset Royal Orchestra. By the fall of 1938, they'd added another dancer, "Baby Laurence" Jackson (usually misspelled as "Baby Lawrence"). The 16- year old had been reviewed as "amazing" when he'd played Dickie Wells' ("Harlem's Unusual Night Club"), in August of that year.

Now there were five members, but, since they soon changed their name to the "6 Scotchmen" or the "6 Merry Scotchmen" (wearing kilts to perform), there had to have been another, unknown, member added around the same time as Baby Laurence.


There was an article in the Wilmington, North Carolina Star-News on April 25, 1984 about a Baltimore singer named James "Bus" Brown. He claimed to have been a founding member of the Harlem Highlanders in 1936. In 1939, it went on to say, he (and they) made a European tour, after which he left the group (rejoining them briefly in 1943). However, he was with a group called the Three Speed Kings that appeared in North Bay, Ontario in September 1938, which he failed to bring up. Unfortunately, the only other mention of Bus Brown I could find is that he got married, onstage, in a Pittsburgh theater, sometime in 1937. I suppose he was a member at some point.


The "newly organized" 6 Scotchmen were one of the acts at an Apollo Theater special show, on May 29, 1938, to benefit the Children's Aid Society. Shortly after that, the 6 Scotchmen began calling themselves the "Harlem Highlanders," a much catchier name. That sextet appeared at the Plantation Club (Harlem), with Hot Lips Page, in June 1938. In mid-October of that year they were at the State Theater in Hartford, Connecticut. From there, they went to Kelly's Stable (at 141 West 51 Street, near Seventh Avenue, in Manhattan; it would move to 137 West 52 Street in 1940, but I'm not sure if they ever played at the new location). The review called them "the laziest shuffling music makers in these parts" (and the reviewer liked them!). They were still there in March 1939, along with Doctor Sausage and His 5 Pork Chops ("about the dizziest swing parlay the management could think up"). (I have no idea if this is true, but it was reported that when the Chops played the Plantation Club in Detroit in November 1938, they were seen and loved by Henry Ford's son, Edsel [who was still almost 20 years away from having his name posthumously plastered on one of Detroit's worst debacles].)

From October 13-16, 1938, they appeared at the State Theater in Hartford, Connecticut. The December 14, 1938 Regina, Saskatchewan Leader-Post had this: "Billed as the 'Harlem Highlanders', the boys wear red coats and tartan kilts and boast of a kinship with their brethren across the pond. They hail from the moors and heathers of Harlem's 135th Street." At the time, they were still at Kelly's Stable.


Strangely, although they'd been calling themselves the "Harlem Highlanders" for almost a year, there was a blurb in the April 8, 1939 edition of the Pittsburgh Courier that said the 6 Scotchmen had reorganized to "throw out one guy and re-title the outfit the Harlem Highlanders." That must have been Sonny Austin, because there was another small item that claimed "Despite the fact that Sonny Austin said the Harlem Highlanders were no more, they (minus him) broke it up at the Apollo last week and go on to the Boston Southland with Chick Webb for a solid month." Since a small article announcing their appearance at the New York World's Fair in June 1940 claimed that there were six of them ("kilted harmony sextet" is the way they put it), they either replaced him or he'd returned. At a some point, Sonny did return to the group, since he's in photos from the 1940s with both four and five members.

Sometime after the Box Brothers/5 Jives broke up in mid-1939, Napoleon Allen and Pete Glover became members of the Harlem Highlanders. They may have replaced Eddie Dent and Willie Jones, whose names don't appear anymore (Willie is last mentioned as a Harlem Highlander in a small July 8, 1939 gossip column blurb). The five members of the Harlem Highlanders that are known from a photo caption are: Sonny Austin, Eddie Johnson, Baby Laurence, Napoleon Allen, and Pete Glover. This leaves the sixth member still unaccounted for.

They were fixtures at Kelly's Stable for a while (in February 1939, it was referred to as the "home of the inimitable Harlem Highlanders"). When they played there in December 1939, both Billie Holiday and the Savoy Sultans were also on the bill. The Highlanders would sing several Scottish numbers, such as "Roamin' In The Gloamin'," and follow that up with dancing.

Probably their finest engagement was playing at President Franklin Delano Roosevelt's birthday ball at New York's Waldorf-Astoria on January 30, 1942.

The Harlem Highlanders were a "cocktail act," meaning that they were a small combo that was booked into cocktail bars and night clubs (but usually not the main room). This designation was also used for single acts, duos, and trios that played the same venues.


While they were primarily a stage act (mostly theaters and nightclubs), they made a single known recording, with the Oran "Hot Lips" Page Orchestra: "I Ain't Got Nobody" (recorded for Decca on January 23, 1940 and released later that year). It's basically unison singing and isn't very exciting. [Listen to I Ain't Got Nobody]


The week of March 14, 1941 found the "Harlem Swing Highlanders" as part of the "On Strivers' Row" show at the Apollo Theater. Sonny Austin and Eddie Johnson were named as dancers. At the time of this show, they were a quartet ("four lads in Scotch attire").


In mid-July, the Highlanders started at the Alice Clarkson Cocktail Cottage in Sea Girt, New Jersey. They remained through early September.


Over the years, there must have been a lot of personnel changes in the group, but these mostly remain undocumented. One performer who wasn't with the group was Teddy Bunn (of the Spirits Of Rhythm). I've read that the Spirits started as the Nephews, changed their name to the "Harlem Highlanders" and then (while playing Kelly's Stable) changed it, once again, to the "Spirits Of Rhythm." There's not a shred of evidence that Bunn (a fine performer) was ever with the Highlanders. (And, the Spirits Of Rhythm existed, under that name, years before the Harlem Highlanders formed.)

By November 1941, there had been a big shake-up. Sonny Austin and Eddie Johnson had become part of the 3 Busters, along with Jimmie "Peaco" Smith (under the direction of choreographer Buster Newman). Baby Laurence was gone too, appearing as a solo dancer at Kelly's Stable in September 1941.


In spite of this, in mid-December, the Harlem Highlanders began a stay at the 181 Club, in New York City (at 181 Second Avenue, just south of 14th Street). The publicity photo that ran with a little January 1942 blurb about their appearance was an old one, since the members were identified as Eddie Johnson, Baby Laurence, Cornelius (Pete?) Glover, Sonny Austin, and Napoleon Allen. A review of their appearance at the 181 Club was somewhat mixed: "The Harlem Highlanders are a competent enough sing-and-swing vocal quartet, but a little tedious for more than two numbers...." Didn't they know there was a war on? Since there are so few photos of the group, it's hard to figure out personnel changes. I could only find a single mention of the 3 Busters, so it's possible that they didn't last too long and that Austin and Johnson returned to the Highlanders.

In March 1942, the Highlanders appeared at Jap Sneed and Stutz Anderson's Three 666 Club in Detroit, along with femme singer Yak Taylor. The review summed up their act, which "... consists of vocal harmony novelties, instrumental arrangements, and tap routines with song accompaniment."

In mid-May, they were at the Alpine Musical Bar in Philadelphia.


Midnight May 29, 1942 found the Harlem Highlanders at a special six-hour show held at the Apollo Theater, a benefit for the Harlem Boys Club. From there, they began a run at Frankie Palumbo's Latin Quarter in Philadelphia. In early July, it was the Feeley Theater in Hazleton, Pennsylvania and then the "Boogie-Woogie Syncopators Supreme" appeared at the Penn Vaudeville Theater (Wilkes-Barre, Pennsylvania) along with the Six Lovely Ladies. After that it was an engagement at DiPinto's Club in Philadelphia.


On October 11, they were at the Embassy Theater in Dobbs Ferry, New York. They were "in our opinion the finest entertainment that has come to the stage in a long while". October 26 found them at the Hippodrome in Pottsville, Pennsylvania. On October 29-31, it was the Family Theater in Scranton.

Then, it was out to Ohio to the Jai Alai Club in Columbus, followed by Lindsay's Sky Bar in Cleveland (opening on November 1).


In December 1942, it was announced that the Highlanders had signed with the Louise Crane Artists Management agency (the year before, they'd appeared at one of her "Coffee Concerts" at the Museum Of Modern Art in New York City; she was a well-known philanthropist, as well as an entertainment manager).


Then it was back to Philadelphia, where they opened at the Alpine Musical Bar on January 20, 1943. On March 21, it was Fays Theater ("Rhythm In Kilts"). April 26-28 found them at the Civic Theater in Portland, Maine.


After 1943, there was briefly a bassist named Dillon "Curley" Russell, who'd been with Don Redman and Benny Carter (and who would soon go with Dizzy Gillespie).


Kelly's
Stable
Apollo
Theater
Three
666
Penn
Theater
Embassy
Theater
Apollo
Theater
Penn
Theater
Queens
Terrace
Club
Casino
Club
Candee
Esquire
Club
The Harlem Highlanders appeared all over the Northeast and Midwest. Some of the venues they played were the Alpine Musical Bar (Philadelphia; drinks from 25 cents), Three 666 (Detroit, March 1942), DiPinto's (Philadelphia, starting July 13, 1942), the Jai Alai Cafe (Columbus, Ohio, September 1942), Lindsay's Skybar (Cleveland, October 1942), the Apollo Theater (at least the weeks of March 7, 1941, October 2, 1942, April 2, 1943, December 24, 1943 and January 25, 1946), the Penn (Wilkes-Barre, Pennsylvania), Palumbo's (Philadelphia), the Garrick Stage Bar (Chicago), the Hotel Majestic Music Bar (Philadelphia), the New York Stage Door Canteen (entertaining troops in 1943), the Aquarium (New York), Fay's Theater (Philadelphia), the Little Rathskeller (Philadelphia), Lou's Germantown Bar (Philadelphia), Lou's Chancellor Bar (Philadelphia), the Colonial Inn (Paterson, New Jersey), the Zodiac Bar (Woodside, New York, in November 1943), the Holyoke Theater (Holyoke, Massachusetts in early January 1944), the Club Plantation (St. Louis, January 20 to the end of February, 1944), the Yacht Club (New York, April 3, 1944, with Billie Holiday, Billy Eckstine, and the 3 Peppers; they were described as a "kilted musical foursome"), the Colonial Inn (Paterson, New Jersey, September 1, 1944 through mid-February 1945), Atlantis (Coney Island, March 29 - April 21, 1945), Don Metz' Club Casino (Pittsburgh, in June 1945), the Metropolitan Theater (Cleveland, August 5, 1945), the Oasis (Mt. Lebanon, Pennsylvania) in September and October 1945, the 21 Club (Baltimore in December, 1945), Kaliner's Little Rathskeller (Philadelphia, January and February 1946), the Gayety (Montreal, late February 1946), the Club Candee (Syracuse, New York, in March 1946; "the sepia Ritz Brothers"), and Fred Sindel's Irish Stable (Coney Island; the entire summer of 1946); the Esquire, in Montreal, in September 1946, followed by Chubby's in West Collingswood, New Jersey.


When they played the Gayety Theater in Montreal (in late February 1946), they were mentioned in the February 26 Montreal Star: "But the act that almost stopped the show is the Four Harlem Highlanders, who put on a torrid display of jive and hot music, interspersed with vocalizing, that drew a big hand from the audience."


After Chubby's in September, the last appearance I could find for them was at the Club Zanzibar (Nashville, Tennessee) in November 1946; presumably the Harlem Highlanders broke up sometime late in that year. Also, since personnel were rarely listed in these advertisements, I don't know who was present at the end.


A blurb from the October 4, 1945 Pittsburgh Post-Gazette actually names the members! Sonny Austin, Napoleon Allen, Phil Gomez (a baritone described as a "singing troubadour" and a "vagabond singer" when he had previously done solo work in 1944), and Frank Culley. Culley, a tenor sax man, would become the house bandleader for Atlantic Records. This blurb neither calls him a musician or a singer, so I don't know in what capacity the Highlanders used him..


After that, Napoleon "Snaggs" Allen was used as a utility replacement for any member of the Cats And The Fiddle who was unable to make an engagement. Allen never recorded with the group, however. (The opposite is true of Baby Laurence, who recorded occasionally with the group, although he was never a member.) There's an undated, professionally-posed photo of Allen with Jimmy Springs, Emmett Matthews, and Austin Johnson (all of the Red Caps), Richard Davis (of the 4 Toppers, predecessor group to the Red Caps) and another, unidentified member, in what looks like a late 1940s group that probably made a few 1948 appearances as the "Toppers". In 1951, Allen would join the Blenders. He became a session guitarist in the 1960s and finished out his career as a member of Joe Boatner's and Charles Ward's Ink Spots groups.


By 1947, Sonny Austin had become the leader of the Jivenaires. The other original members were Frank Kelly (saxophone), Clarence Palmer (bass), and Billy Green (piano). By late 1948, the members had become Clarence Palmer, William "Pee Wee" Tinney, Roman "Andy" Malecki, and Felix John "Phil" Arabia. When Sonny and Andy were killed in a car crash, on November 1 of that year, Clarence and Pee Wee began an association that would culminate in the Jive Bombers; pianist Billy Green also figures into that story. (Tragically, another former member of the 3 Gobs, Eddie Johnson, was beaten to death, on Lenox Avenue, in June 1955.)


(Note that around 1950, guitarist Tiny Grimes formed the Rockin' Highlanders, who also appeared in kilts. One of their vocalists was Jalacy "Screamin' Jay" Hawkins. When piano-playing Grimes had come to New York in 1938, he had somehow hooked up with Snaggs Allen and switched to the guitar. He's quoted as saying "Snaggs was the one who got me started.")

We can't really say that the Harlem Highlanders made any kind of dent in the recording scene, but they were known as a dynamic stage act and must have been fun to see in their Scottish regalia.



THE HARLEM HIGHLANDERS
DECCA (Oran "Hot Lips" Page & His Band - vocal chorus by Harlem Highlanders)
7714 I Ain't Got Nobody/[Gone With The Gin - Oran "Hot Lips" Page & His Band] - 1940





Unca Marvy's Home Page
More Articles