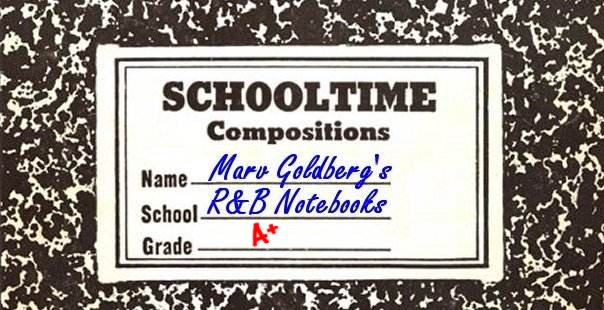 Doctor Sausage
By Marv Goldberg

© 2022 by Marv Goldberg

Singer, dancer, and drummer Lucius "Sausage" Tyson would front two different groups: the 5 Pork Chops (as "Dr. Sausage") and the Mad Lads (as "Doc Sausage"). He's another performer about whom almost nothing was ever written at the time.

Both units were essentially bands, aggregations which I dislike writing about because they seem to have a much greater personnel turnover than singing groups. On top of that, full rosters of names are rarely given.


WHO WAS DOCTOR SAUSAGE?

Lucius Herman "Sausage" Tyson was born on March 7, 1912 in Brunswick, Georgia. Both his World War 2 draft registration and Social Security have the 1912 date, although a couple of other sources use 1911. Note that his name was not Lucius Antoine Tyson, which is a mix-up with another person by that name (born in 1961). In October 1940, his draft board registration was as Lucius Herman Tyson (even the way he signed it). Although he didn't style himself that way, he was actually Lucius Tyson, Jr.

The draft registration also has the name "Mrs. R. Tyson, 1407 Ellis St., Brunswick, GA" in the margin. This was his mother, Rebecca Lowman, who had married Lucius Tyson (a fireman on a steamboat) on February 18, 1912. (Note that the name is sometimes seen as "Tison".) Lucius had a sister, Anna, born in 1924, however, by 1930, Rebecca had become a widow. (Regardless of sites that say Lucius, Sr. died in October 1965, in both the 1930 census and the 1951 Brunswick directory, Rebecca was a widow. The 1935 directory doesn't call her a widow, but Lucius, Sr. isn't there. A different Lucius Tyson died in October 1965 in Chatham, Georgia, which leads to the mix-up. Boy, what I go through - and they're not even my relatives.)

In the 1930 census, 18-year-old Lucius was living in a household run by his great-aunt. His grandmother (Rebecca's mother) also lived there. His mother (a widow) and sister were living in a different household nearby. Rebecca was a peeler in a prawn factory (just thought I'd throw that in).


By 1936 at the latest, Lucius had moved to New York City and broken into show business (or at least had become an elevator operator). He started hanging around the Symphony Club, where bandleader/trombonist Danny "Boy" Logan practiced. Lucius was an "eccentric dancer" (one who didn't do conventional steps) and impressed Logan, who paired him with another dancer named Sonny Boy Williams, who also sang and played the guitar while tap dancing. In late November 1936, Logan took them along to an engagement at the Club Astoria in Baltimore as "Sonny Boy and Sausage Tyson". They were mentioned in the November 21, 1936 Baltimore Afro-American as "Sonny Boy and Sausage, eccentric dancers from the Cotton Club in New York." (Of course, I doubt whether they'd ever performed there, but it sounded good to say it. When Sonny Boy left after a couple of months, Sausage continued on as a single.

Tyson would later (December 17, 1938) give an interview to the New York Amsterdam News (in which he refused to reveal how he came to be known as "Sausage"). Some of that is relevant here:


... Sausage is something of a novice at the theatrical game. He came north from his home in Brunswick, Ga., only a little more than two years ago. A friend of his had come to New York and asked him to join him there. He and all of Brunswick knew Sausage to be just a "nachul born entertainer."


And:


"I saw that the folks up this way went in for rhythm dancing and all I knew was eccentric dancing. I thought I ought to change my style and for days I sweated over new routines. But I just couldn't seem to get in the groove.

"One day a fellow said to me: 'You're funny enough without trying to dance. Why don't you just be yourself?'"



A TRAMP BAND
At some point in 1937, Lucius "Sausage" Tyson formed a "tramp band" by getting together with three shoe shiners, who were also street performers: Alvergous "Al" Pittman (tenor guitar, ukulele, and dancer), Bob Wright (maracas), and Al Johnson (kazoo and washboard, which he played wearing thimbles). With Sausage out front dancing, they eventually added Jimmy Butts (bassist) and Theresa "Tessie" Black (piano).

"Tramp band" was a generic term. Here's an example from the November 10, 1883 Atchison Daily Champion: "The 'tramp' band settled in Charlie Gusswelle's saloon, at 306 Commercial street, last evening, and entertained the gathering crowd for several hours. They have been engaged for the same place for this evening."

There were several tramp bands around at this time, the most famous ones probably being the Cotton Club Tramp Band and the Nagasaki Tramp Band. Note that any Tramp Band without "Sausage" in its name was a different unit. Members of a tramp band dressed in ragged clothes and played some strange instruments (as well as conventional ones). Here's a description of Ikky Meyers' Tramp Band, from the January 23, 1937 Pittsburgh Courier:


The outfit consists of twelve young boys, who produce their novelty music with the aid of old-fashioned gallon jugs, hair combs, kazoos, washboards, three guitars and a tin washtub with a "one chord" improvisation which is the string bass.


After rehearsing at the Rhythm Club (on 132nd Street and 7th Avenue), their first engagement was at Manhattan's Roseland Ballroom. This led to a better gig: "Sausage And His Tramp Band" began at Harlem's Smalls' Paradise on September 27, 1937. They were part of a Leonard Harper show featuring Oran "Hot Lips" Page's band and Manhattan Paul. Shows changed, but the Tramp Band remained for the entire winter.

While still at Smalls, they appeared at Club Danceland on November 11 for an Armistice Day Ball sponsored by Club Florida. (You DO remember Armistice Day, don't you?)

The December 11, 1937 New York Age reported:


One of Brooklyn's upper-strata girls clubs, the Nine-O-Ettes, is rounding out its 1937 social activities with a Cabaret Party at Smalls' Paradise, on Thursday December 9, where a fast-stepping floor show and several new numbers will be featured, including "Hot Lips" Page's orchestra and introducing a new dance created by "Sausage" and his Tramp Band. The new swing sensation is named the "Buzz." This new entertainment will serve to make the affair a gala event.


Sausage's Tramp Band was at Harlem's Renaissance Casino on March 19, 1938 for something called the Ducal Parade, put on by the Harlem Dukes social club. The March 26 New York Age talked about the night: "The entertainment by 'Sausage' and his Tramp Band brought the house down with thunderous applause and rightly so - for they were hot and how."


On June 4, 1938, "Sausage" Tyson and his tramp band opened at the Chateau in Baldwin, Long Island. Their hour-long show had an indefinite booking.

Other than Sausage, the first name associated with the band was that of pianist Theresa Black, whose photo appeared in the June 4 Chicago Defender saying that they'd just closed the engagement at Smalls' Paradise. I guess they'd been there up until the Chateau opening.

A June 10 Chateau ad referred to "Sausage" Tyson and His Killer-Dillers. Since this is the only reference to them by that name, I imagine it was just done for effect and they weren't really called that.

The June 25, 1938 Chicago Defender mentioned another member:


Following the completion of six weeks of successful touring in Chicago, Detroit, Cleveland, Jersey and Buffalo, the Sausage Tramp band, featuring Jimmy Butts with his bass fiddle, landed in Long Island at Al White's Chateau where they are a nightly fixture.

This aggregation is now handled by the W.H.N. artists' bureau association. They plan to fulfill engagements at many theaters and weekend tours at various hot-spots in the country.

A picture of Theresa Black, the versatile pianist of the group, appeared in this section a few weeks ago. June 29 will mark the fourth year of the band's organization. Good luck, boys!


Aside from there not being a single mention of them in any of those cities in the first half of 1938, the band having only been together for about a year, and Theresa Black probably not being one of the "boys", it was pretty accurate.

On August 11, 1938, the band appeared on the Major Bowes Original Amateur Hour over the Columbia Broadcasting System. Al Pittman later told interviewer Larry Simon that they'd won, and Bowes would later say that this was one of the acts that got their "break" on his program. Supposedly they were so wild they made the show run over by about a minute. Afterwards, they went on a 32-week tour with one of the shows that Bowes sent around the country. I just found out that contestants had to sign a contract stating that, if they won, they couldn't use Major Bowes' name to get work.



THE PORK CHOPS

The group then got a job at Joe DeVillers' Villa D. in Detroit, and their next mention was when the band got into trouble over that engagement. By now, they'd been renamed Sausage Tyson And His Five Pork Chops (which they may have been at the time of the Major Bowes show). Here's the problem, from the October 11 Detroit Free Press:


Flaws in the bill of complaint against Sausage Tyson and his Five Pork Chops, upon which Circuit Judge Henry G. Nicol issued a temporary restraining order last Friday [October 7] and which prohibited Tyson and his orchestra from playing elsewhere than in a cafe operated by Joseph De Villers at 8136 Gratiot Ave., set the dusky swing master and his men at liberty for a short time Monday. [They wanted to also play the Club Plantation, but the Villa D's management refused to let them.]

De Villers, the complainant, alleged that the Sausage had run out on a four-week contract. The complaint erred in naming De Villers' place of business as a club instead of cafe and in failing to mention De Villers' wife Bertha as owner.

The Sausage and his boys, however, were free from the restrictions of the order for only a short time. De Villers hastily drew up a new complaint in which the ownership of the cafe was set forth, and the names of the defendants changed to Lucian [sic] Tyson and John, Bill, Richard, Harry, and Tom Roe. [That is, John Roe, Bill Roe, etc. In other words, unnamed defendants. Those weren't the actual first names of the band members. However, since none of the names is feminine, we know that Tessie Black was no longer with the group.]

The requirements of the law being satisfied, Judge Nicol affixed his signature to a new order, requiring Tyson and his men to show cause Oct. 15 why a temporary restraining order should not be made permanent.

Meanwhile, Sausage and his Pork Chops remained in retirement, and court officers resumed their search to serve the necessary papers on the sextet.


Well, I could have told the court officers where to look. On October 15, the 5 Pork Chops opened a week at Detroit's Fox Theater. At the same time, they were playing a second engagement at the Club Plantation, in the basement of the Norwood Hotel, where they were all staying.

For some reason, this didn't sit well with the judge, as the October 18 Detroit Free Press explained:


Because Sausage Tyson and his Five Pork Chops are accused of disobeying the Court's restraining order by playing in another night club, Circuit Judge Henry G. Nicol signed another order Monday directing them to appear before him Tuesday and show cause why they should not be cited for contempt.

Sausage's troubles started two weeks ago when Bertha and Joseph DeVillers, proprietors of The Cafe Villa D., 8136 Gratiot Ave., complained to Judge Nicol that Sausage had failed to fulfill a four week's contract at their establishment. An order restraining Sausage from playing at any other place until he had fulfilled the Villa D. engagement was granted.

Monday the DeVillers again complained to Judge Nicol that Joseph L. Lang, their bartender, had seen Sausage and his Chops entertaining Friday night [October 14] at a downtown night club.


In the October 20 Detroit Free Press, the 5 Pork Chops were reported as being held over at Detroit's Club Plantation (along with the Edgar Hayes orchestra). Obviously, ignoring court orders wasn't a problem for Sausage. They were still there in an October 28 ad, by which time Edgar Hayes had been replaced by the orchestra of Horace Henderson (brother of Fletcher Henderson). Also there was Mae Diggs (the future Daisy Mae, of Hep Cats fame).

But this was Halloween time and an article in the November 1 Detroit Free Press titled "City Gets Past Halloween With Minimum Of Damage" read, in part:


Robert White, 20, of 550 E. Adams Ave., received two cuts on the arm and a fractured skull when an unidentified Halloween celebrator shoved him through the window of a tailor shop on Adams St., a few doors from White's hotel [the Norwood].

White is one of the Five Pork Chops who, with Sausage Tyson, their leader, have been involved in litigation over where their swing band shall play. He was taken to Receiving Hospital by Jimmy Harris, another Pork Chop.


They were close; his name was actually Bob Wright. Jimmy Harris was the pianist who'd replaced Tessie Black before the Detroit trip.

Their career of blatant disregard of the legal system came to a grinding halt (almost), according to the November 2 Variety. The headline was "Detroit Court Fines Band In Contempt":


Detroit, Nov. 1.

For contempt of court, Lucius (Sausage) Tyson and his Five Pork Chops, nitery entertainers, were fined $25 each last week by Circuit Judge Henry G. Nichol.

Fines resulted from contract difficulties which Pork Chop band had with Villa D. nitery here. Cafe had hired band for four weeks at $90 weekly, but Tyson jumped contract after a week to work at another spot. Villa D. management had band enjoined from playing at any other nitery until case was settled.


By late November 1938, Sausage Tyson was now calling himself "Dr. Sausage". He and the 5 Pork Chops (along with the Merry Macs) started at the Onyx Club, at 72 West 52nd Street in Manhattan, on November 25. The December 3 Hackensack (New Jersey) Record said:


If you think that some of the more raucous swingsters on the air make plenty of noise, you haven't heard Dr. Sausage and his Five Pork Chops at the Onyx. . . . The boys are listed as "killer dillers" but this explanation is weak, indeed. . . . Dressed as roustabouts, the boys bang on washboards, play kazoos, and beat hell out of everything in sight. . . . The resultant din shakes the rafters of the Club, but the fans seem to love it. . . . At any rate, when the boys are in the groove, the fans work themselves into a sweat that can't be beaten outside of a Turkish bath.


They remained at the Onyx for at least three months and Carl Kress, owner of the club, became their manager. Columnist Hy Gardner wrote in his December 9 column (as printed in the Brooklyn Daily Eagle): "Hy-Lee Recommended: ... That "Hot Frankfurter" Combo at the Onyx Club."

The December 3 Chicago Defender said: "The sensational Tramp Band, under the leadership of Sausage, have just returned from a trek out to the western coast where they scored a hit with the folk of that territory." Is Detroit really that close to the West Coast?

George Ross' syndicated "In New York" column of December 5 appeared in many papers. Some of it might even be true [and, if so, I've got a car you might be interested in]:


NEW YORK, Dec. 5 - Doctor Sausage and his Five Pork Chops is the name of a new "jive" band that has come to town. It has the honor of being Edsel Ford's favorite swing contingent. That in itself seems rather striking, since nobody knew that the Fords cared for any kind of music other than symphonic scores or square dances in the barn.

But if Papa Henry [Ford, Edsel's father] engages in old-fashioned American music lore, his son and heir, Edsel, is up to the minute. It seems that Sausage and his Pork Chops (a more quaint orchestral name we have never heard) had been playing in the Plantation Club, a Detroit hotspot. One night, Edsel Ford and a party of five dropped in, having taken a night off from weighty responsibilities. Ford was keen enough about this odd unit to invite the group to play at a party he was giving at a smart country club.

All this happened less than a month ago. We have it on the word of Prof. Sausage himself that what tycoon Ford said was:

"We've had all sorts of bands here, but this one is the first band that didn't bore us to death." And what makes it more unusual is that this outfit isn't one of your genteel swing contingents, but a demonical combination of Stuff Smith, The Schnickelfritzers and the Kidoodlers. Yes, that's in English. [And yes, they were all real bands.]


[Fun fact, gang: there's an Edsel Ford Mountain Range in Antarctica. It's in northwest Marie Byrd Land (which sounds like Birdland, but isn't).]

The December 7 New York Daily News added: "Recommended: The new all-swing show at the Onyx, with the Merry Macs (from Fred Allen's show), Jack Jenney's smooth swingsters, and the maddest, funniest colored band to hit Broadway in many moons - Dr. Sausage and his Five Pork Chops." One account said that they got the Onyx gig because of a recommendation by one of the Merry Macs.

There was a big article about Dr. Sausage and the Five Pork Chops in the December 30, 1938 New York Post. Most of it is moronically written and a lot of it is confusing. It starts like this:


If Mrs. Behetherlon Louise Glass, a comely but somewhat harassed young Harlem matron, should happen to crack up completely some time in the near future, she has no one to blame but her kid sister, Lillian.

For Lillian married the home town cut-up down in Brunswick, Ga. a few years ago, and that zany is now camping in Mrs. Glass' seventh floor apartment at 371 West 116 Street.

To understand fully the young matron's predicament, the reader should be informed that Mrs. Glass' brother-in-law is a wide-mouthed, irresponsible screwball known along Fifty-second Street as Dr. Sausage.


There actually was someone named Louise Glass in Manhattan in 1940, a widow from Georgia, who lived at 371 West 116 Street. (And even a 1943 marriage record for Betherlon Glass.) However, Sausage wasn't married to Lillian in 1940 (you'll have to wait a while for that). Moreover, the article never says that his wife was living there too. There's a Lillian Tyson living in Brunswick, Georgia in 1935-9, so it's possible they were married and divorced before he even came to New York in 1936.

However, the article (which is, I repeat, moronic) does have a couple of good points.


1. It has a photo of the 5 Pork Chops and, in a way, it was a surprise. That photo appears in various places (including the cover of a CD), but it's been altered. What you see is a picture with five men, when, in fact, the original newspaper photo showed all six. The man at the far right (washboard player Al Johnson) has been deleted in recent years, probably because there's almost no definition to his face in the newspaper photo. Also gone is what looks like a big "T" on the wall next to him. I've done the best I could with the photo; at least there are now six members.

2. It named the members, although I had to hunt up what some them did: Lucius "Sausage" Tyson (singer, dancer, and drummer), Jimmy Harris (piano), Jimmy Butts (bass), Al Pittman (later known as "Dr. Horse"; singer, dancer, tenor guitar, and ukulele), Bob Wright (maracas), and Al Johnson (kazoo and washboard). While nothing ever said that Sausage played the trumpet, the photo of him by himself, as well as two photos of the Pork Chops show him holding one. Big Note here: keep Jimmy Harris in mind; you'll soon see why this is important (and why you should never trust the Internet).


In February 1939, the Pork Chops appeared as part of Lew Leslie's "Blackbirds Of 1939", in a scene called "The Jam Session". The show also had Dewey "Pigmeat" Markham, Tim Moore, and Lena Horne. There was trouble raising money for it, and its opening kept being put off. When it finally premiered, it was a true Broadway failure, only running for 9 performances (February 11 - 18). Reviews said of Lena Horne that she was no Ethel Waters (who had starred in the original "Blackbirds Of 1928").

At least the February 13 Buffalo, New York Evening News said: "One outstanding feature is a band billed as Dr. Sausage and his five Pork Chops, who turn out to be musical madmen of a decidedly interesting sort."

The March 18, 1939 New York Post said: "The pairing of the Harlem Highlanders and the outfit of Dr. Sausage and his Five Pork Chops on the bandstand here [at Kelly's Stable, although they misspelled it "Stables"] is just about the dizziest swing parlay the management could think up. Fugitives from peace and quiet now have to reserve bar space."


The week of April 28 found Sausage And His Pork Chops ("Musical Washboard Specialists") at the Apollo Theater, along with Erskine Hawkins and Ida James. The April 29, New York Age said: "Dr. Sausage and His Pork Chops a new group of musical washboard specialists - an act new to Harlem but not new to the theatre-going public on Broadway will be outstanding in the revue cast." [Note to the author of that piece: this thing (",") is called a "comma". You might want to try putting a few in that sentence.]

Remember that, in August 1938, the group had been on Major Bowes Amateur Hour? Now that Major Edward Bowes had passed his 200th broadcast, he looked back. The March 30, 1939 California Eagle had this:


On the night that he went on the air for the 200th time - January 12 - Dr. Sausage and his Five Pork Chops were headliners at the swank Onyx Club in Manhattan's smart 52nd Street night club district. They went in there December 7 [actually November 25] after getting their New York "break" on the major's program - and they're still going."


They must have been an incredible hit at the Onyx; at least three people took credit for getting them the engagement.

The May 27, 1939 New York Amsterdam News said: "Dr. Sausage and his Five Pork Chops are due to open at an exclusive 52nd street spot within the next few days, the genial leader of the hottest tramp band on the market, confided to us the other night between snacks at a juicy barbequed rib at Eddie Green's." It really annoys me that it was more important to name the place where someone was eating than the place where that act would be appearing. (However, several blurbs pointed out that Sausage loved to eat.)

On June 5, they joined a host of great entertainers, at the Apollo, in a benefit for the Harlem Children's Center. Others on the bill (which started at 1:00 AM) were the orchestras of Eubie Blake, Chick Webb, Jimmie Lunceford, John Kirby, Noble Sissle, and Mercer Ellington. Also present were Slim & Slam, the Spirits Of Rhythm, Charlie Barnett, Rudy Vallee, and Cab Calloway.


And then, disintegration: Al "Dr. Horse" Pittman, took all the members and left Sausage behind. A photo of the Sausage group appeared in the July 29, 1939 Chicago Defender with this caption: "This group of performers, known as 'Dr. Sausage and his Tramp Band,' employed at the World's Fair since the opening of the Whalen 'carnival,' [it had opened on April 30] broke with Dr. Sausage and are now playing the Brick Club on Broadway. They are known as 'Dr. Horse and His Porkchops.' Long hours of employment and short pay is alleged to be the cause of the troupe breaking up." Note: the "Whalen 'carnival'" is a reference to Grover Whalen, who was an official greeter for New York City. Pittman said that, before the break-up, they were part of Bill Robinson's "Hot Mikado" show at the fair, but I have the program to that and they aren't listed.

That same issue named the Dr. Horse group members who were now playing the Brick Cafe in the Hotel America: Al "Dr. Horse" Pittman, Jimmy Butts, Al Johnson, Jimmy Harris, Bob Wright, and George Saunders. Saunders, who was brought in to replace Sausage, was listed in both the 1940 census and his draft registration as a "musician", but I don't know what he played. Once again, remember that Jimmy Harris is part of this group.



THE SECOND PORK CHOPS

Sausage then went out and built a completely new tramp band (per the August 12, 1939 New York Amsterdam News):


The well known Dr. Sausage has made a complete change of his famous act and is now billed as Dr. Sausage and his New Porkchops [sic]. The outfit is playing a successful engagement at the Totem Lodge Country Club on Burden Lake, Averill Park, N.Y.

Now in the act are Alrick (Tiny) Myles, drums; Earl (Slim) Hope, bass; Dr. Sausage, director; Harold MacFadden, guitar [sic; should be McFadden]; Gerald (Red) Wiggins [later known as "The Wig"], piano; and Joseph (Crip) Carroll, scat singer. On their return to Harlem, the boys hope to play the Apollo before touring the West.


The September 15, 1939 Detroit Free Press said that Sausage Tyson and his Five Pork Chops would be opening at the Plantation Club that night. "These lads present a different type of entertainment, getting music out of such makeshift instruments as washboards and tin pans."

The September 30 Detroit Free Press added: "Sausage Tyson and his five Pork Chops continue with the nightly jam sessions after each show. They are a tramp band who whip up sizzling jive on makeshift instruments."

When they finished up at the Club Plantation, they headed up to Saginaw Michigan to open on October 16. However, the venue wasn't named.

Former pianist Jimmy Harris got married in October 1939. Again, you'll see why this matters in a bit.

Back to New York, where they opened at the Bowery Cafe in early November. The November 16 Detroit Free Press reported: "A new Harlem dance, called 'Tip-On-Down,' is making its bow at Frank Barbaro's Bowery Cafe, where Sausage Tyson and his Five Pork Chops are providing swing music on their washboards, gourds, kazoo horn and other makeshift instruments."


They couldn't have been there long, since they started at the Hi-Lo Club in Battle Creek, Michigan on November 20. The ad called them "Dr. Sausage And His Six Pork Chops". It's unclear if there was now an additional member or if they were counting Sausage for a change.


On November 22, the Six Pork Chops appeared at the Bijou Theater in Battle Creek (as part of the Hi-Lo Club Revue). The ad said they'd been with Cab Calloway at the Cotton Club, but nothing backs that up; it had been a different unit: Al Cowans' Tramp Band.



THE PORK CHOPS RECORD FOR DECCA

Finally, some recordings. On March 19, 1940, in New York, the group recorded four songs for Decca: "Wham (Wham, Re, Bop, Boom, Bam)","Doctor Sausage's Blues", "Cuckoo Cuckoo Chicken Rhythm", and "Birthday Party".

Remember that I've named the members as of August 1939: Lucius "Sausage" Tyson, Alrick Myles, Earl Hope, Harold McFadden, Gerry "The Wig" Wiggins, and Joseph Carroll. Most sources only list Tyson and Wiggins on the session, with the rest unknown. Confession time: I've got a lousy ear for music. I can recognize exactly two musicians: the stuttering sax of King Curtis and the magnificent grace notes of pianist Floyd Cramer. If you've studied Wiggins' subsequent career and are ready to swear it's him on the recordings, I won't argue. However (and you knew that was coming), in the 1940 census, taken as of April 1, only about a dozen days after the session, Gerald Wiggins said he was 17, attending school, and had no occupation. Therefore, was he really on the recordings or was there a different pianist? Then again, he was still attending high school and may not have wanted to report a job. Then again, most of this group's engagements had been outside New York, so how could he have been with them if he was in school? Since he attended the High School Of Music And Art and was a serious music student, I doubt that truancy was often on his mind. I'm doing a great job of painting myself into a corner, aren't I?


Decca issued "Wham (Wham, Re, Bop, Boom, Bam)" and "Doctor Sausage's Blues" around April 1940. These are wonderful recordings. The lead instrument in "Wham" is a kazoo, with piano, guitar, and bass also prominent. The same instruments abound in "Doctor Sausage's Blues".

Once again looking at the 1940 census, Lucius H. Tyson (a nightclub entertainer) is living in Manhattan with his wife, "Adle" (her actual name was Idella Fentress Tyson). I don't know when they married, but his first wife, Lillian, was long gone (and probably was when she was named in that December 1938 article). What's really interesting to me is that he and Idella are lodgers in the household of Edward Merridy, a salesman in a fur store. OK, OK, so that isn't very interesting. Hold on a second, though. Edward's wife is Verdelle Merridy, a pianist in a private school. Still not satisfied? The following year, Verdelle Merridy would record some duets with Nora Lee King on Decca (as Nora & Delle): "Army Camp Blues", "Get Away From My Window", "Keep A-Knockin'", and "You Ain't Been Doin' Right". They also had a radio show on WINS. (Truthfully, they're not very good, but look how I got to sneak them in.)

In mid-May, Sausage and the Chops were at Club 47 in Manhattan, along with Hot Lips Page.


Around June, Decca issued two more great sides: "Cuckoo Cuckoo Chicken Rhythm", backed with "Birthday Party". "Cuckoo Cuckoo Chicken Rhythm" is the same song as 1939's "Chicken Rhythm" by Slim Gaillard And His Flat Foot Floogie Boys, although Sausage claimed writer credit. Again a kazoo, piano, guitar, and drums. At one point, Sausage says "Take 'em Joe" (right in the middle of a kazoo solo) and, while the kazoo is still going, "Watch out Dewey". Presumably Joe is Joseph Carroll, but who's Dewey?

The August 31, 1940 New York Amsterdam News told us that the Chops were entertaining at a barbecue in Cedar Knolls, New Jersey on September 8. Joe Louis and Willie Bryant would also be present.

When Lucius Herman Tyson filled out his draft registration on October 16, 1940 (the national holiday when every male between 21-35 had to register), he said he was working at Michael Todd's Gay New Orleans Village at the New York World's Fair. So was Harold Isaac McFadden, Joseph Paul Carroll, and Earl Walwyn Hope (although he actually said he was working for Lucius Tyson). Alrick Fitzgerald Myles was too young and didn't register until July 1941, by which time he was unemployed. Gerald Foster Wiggins was also too young in 1940, but he was working for Les Hite when he registered in 1942. Therefore, I still don't know if Wiggins was with Sausage all that long. In any reminiscences, did Wiggins ever mention recording with Sausage? But we now know that most of the August 1939 group, and possibly all of it, was still intact in October 1940.


On November 16, 1940, the Pork Chops opened at the Club Morocco in Troy, New York. They were called "King Of The Bogie [sic]-Woogies".

However, that was the last mention ever of Dr. Sausage and the Five Pork Chops. Joe Carroll went on to sing with Al Cowans' Tramp Band, and then Dizzy Gillespie's band in the later 40s.


NOTE: While there don't seem to be any films of the 5 Pork Chops, YouTube has some performances by the Nagasaki Tramp Band and the generically-named Tramp Band.

The latter aggregation was also known as the Cotton Club Tramp Band, Al Cowans' Tramp Band, and the Musical Madcaps. They were in the movie "Stormy Weather" (in the steamboat scene with Bill Robinson) and some 1943 Soundies (including "Hit That Jive Jack", led by our old friend Joe Carroll).



WITH MADAME PORK CHOP
Not a word about him in all of 1941. We next hear of Dr. Sausage in the April 18, 1942 Detroit Tribune, when he was about to open at the Club Congo:


"Uncle Sam took all my men, but he has left me with a pork chop", said Dr. Sausage, the slender doctor of jive who will open an engagement at Slim Jones' Club Congo Friday night [the 17th] as one of the features in Margaret Watkins' latest production, "Minuet In Swing".

When Dr. Sausage first made his appearance before the patrons of Club Congo, which was in 1939, he was in front of a Tramp band, and the good doctor and his co-workers figuratively tore the roof off the place with hot lick [sic] and music and clever jive, the good doctor leading in the latter.

But this time the good doctor is bringing something new in the line of entertainment. First, he's being assisted by his partner, Madame Pork Chop (she's what Uncle Sam left Dr. Sausage), and between the two, there's a running fire of clever repartee, good dancing and smart jive. [That was "first"; they never told us what "second" was.]


The April 25 Michigan Chronicle added:


Dr. Sausage will not be in front of a tramp band this time. Instead, he's teaming with Madame Pork Chop in a hilarious act that is even funnier than when he was romping in front of the tramp band.


Madame Pork Chop was mentioned in some write-ups and ads, but never identified. I haven't been able to find out who she was. I suppose it could have been his wife, Idella, but nothing ever said.

The May 9, 1942 Chicago Defender talked about the show:


Dr. Sausage is playing his third engagement at Club Congo, but this time the comical doctor is giving the patrons something entirely different.

The first time Dr. Sausage played here he was in front of a tramp band, and figuratively speaking he had the patrons in stitches. But Uncle Sam stepped in and wrecked the band by inducting most of the band into the army.

But that did not stop Dr. Sausage. Now he's working with Madame Pork Chop, and the pair are provoking salvos of applause with their comedy skits in Margaret Watkins' "Minuet In Swing," going on its third week at Slim Jones' Club Congo.


There was only one more mention. On May 18, 1942, "Dr. Sausage and Pork Chops" appeared at the 402 Club in Port Huron, Michigan.

Nothing more is heard of Dr. Sausage. However, in June of 1943, his wife died. Her death record calls her Adell Tyson, but she's buried as Idella Tyson. It was actually a double blow for Tyson, since his grandmother had just died in May.

And now, what you've been waiting for since 1938. I'm sure you've been wondering why I kept mentioning pianist Jimmy Harris. This appeared in the September 11, 1952 issue of Jet (in an article about how performers died):


Jazz pianist Jimmy Harris of the "Dr. Sausage and the Five Pork Chops" act was killed in 1938 when his car crashed into a tree on the Harlem Speedway.


That little tidbit is repeated all over the Internet. However, you might remember that Harris was named as one of the members of the Dr. Horse group when they broke away from Sausage in 1939, and I told you that Harris was married in October of that year.

Well, actually the Jet blurb was true, except for one minor error. The accident actually took place on July 18, 1949! It was reported in the July 23 New York Age:


The highway death toll of musicians continued its upward hike this week when Jimmy Harris, well-known pianist was killed instantly when an automobile he was driving crashed into a tree on Harlem Speedway at 166th St. Monday....

Harris, who lived with his wife, Nettie, and two children at 1147 Prospect Ave. [in The Bronx], was working at Hawkins' Bar and Grill, 125th St., and was prominent in local music circles.

He was once with the act "Dr. Sausage and the Five Pork Chops", led his own trio, and for the past seven years has worked as a single.


I expect all of you reading this to write to the Internet demanding that they change it.



THE MAD LADS

And now, Lucius "Sausage" Tyson reinvents himself. Gone is "Dr. Sausage" and the "Pork Chops". Now, in 1949, he's "Doc Sausage" and he has a new band called the "Mad Lads" (although the first couple of ads call them the "Mad Rascals").


The members of the new group were Earl "Chicken" Johnson (tenor sax), Charles Harris (piano), Charlie Jackson (guitar), and old friend Jimmy Butts (bass). Presumably, Doc Sausage was the drummer. Note that this isn't the same Charlie Harris who would soon join the Orioles as a pianist.

On November 29, before they seem to have appeared anywhere, they held a session for David and Jules Braun's Regal Records: "Doormat Blues", "She Don't Want Me No More", "Please Don't Leave Me Now", and "Poor Man's Blues". In spite of Regal being based in Linden, New Jersey, both this and the subsequent session supposedly took place in Chicago. (Since the group wasn't playing there on either occasion, I have to wonder about that being true.)


The first engagement I can find was on December 9-10, 1949, when Doc Sausage's Mad Rascals played the Orchid Club in Scranton, Pennsylvania. The ad promised "Fun, Laughter, Comedy" and "Greatest Combo Ever To Appear".

Now that some recordings were safely in the can, Regal announced the signing of the Mad Lads in the December 10 Cash Box. Since that had to have been submitted the week before, I believe that the "Mad Rascals" name in the ad was simply a misunderstanding. Billboard sidestepped the question (on December 17) by just reporting that Regal had signed Doc Sausage.

A second Regal session was held on January 2, 1950, at which time they recorded "Rag Mop", "You Got Me Cryin'", "I've Been A Bad Boy", and "Sausage Rock".


Regal rushed out "Rag Mop" (to compete with the Ames Brothers' version) and "You Got Me Cryin'" almost immediately. Both a tenor sax and guitar are prominent on "Rag Mop", where the guitar replaces group vocals. "Rag Mop" was based on trumpeter Henry ''Red'' Allen's "Get The Mop", which had been released on Victor in early 1946. That song is just as cute and dumb, but doesn't mention "rag" at all.

The January 14 Cash Box said that "Rag Mop" was already out. [Note that a magazine is dated the day (or month) that it's to be removed from newsstands. This means that the Cash Box edition actually hit the stands around January 8. Regal must really have hustled to release that record.] The next week (the 21st), they reviewed it:


A side that'll wear absolutely white in the phonos is this one by Doc Sausage tagged "Rag Mop." The tune, already causing loads of tumult throughout the nation, gets a torrid sendoff by Doc and his Mad Lads. Tempo is up and hot, with Doc handling the mellow vocal in smart tones that [adds] up to peak juke box play. Ork backing rides with the tune in great style throughout. The flip [which they misidentified as You Got Me Cheatin'] slows down in tempo and has Doc offering ops a bit of medium tempo'd blues. "Rag Mop" is the side to ride with.


Billboard reviewed them on January 28:


Rag Mop (84): Neat rhythm version of the fast-breaking novelty. Combo works up a solid beat behind solo warbler, with tenor [sax] and electric guitar harmonizing the instrumental responses.

You Got Me Cryin' (70): Warbler gets off a tasty, casual blues in medium tempo.


While the Mad Lads turned out good recordings, they're nowhere as frenetic as the Pork Chops' material. In truth, there's really nothing to distinguish them from lots of other groups (although they were probably a lot more energetic in live performances). I miss the kazoo.


They were back at the Orchid Club on January 14, 1950 (this time, the ad called them the "Mad Lads"), remaining until January 28, when they were replaced by the 5 Blue Flames.



Regal issued "She Don't Want Me No More" and "Please Don't Leave Me Now" in February. Note that it's got a lower number than "Rag Mop", so record numbers had already been assigned before Regal decided to rush out "Rag Mop".

Riding along on the success of the Ames Brothers, "Rag Mop" ended up on the R&B sales charts for seven weeks, rising as high as #4. It was also #4 on the R&B Juke Box charts. It did even better in certain localities, rising to #1 in Harlem, New Orleans, Miami, Dallas, Newark, Los Angeles, and Baltimore.

The May 6, 1950 Miami Times said: "Doc Sausage and his 5 Wienies sizzled at the Rock-Pal [Miami's Rockland Palace] Sunday nite [April 30] with his wildfire recording of 'Rag Mop' among other juke box favorites. The boys were unique with their 'scrub-mop' head-dress whenever the 'Rag Mop' tune came around."

The July 15, 1950 Billboard printed "The Billboard's 3rd Annual Recap Of Top Record Artists". In the "Top Selling Rhythm & Blues Artists Over Retail Counters" category, Doc Sausage came in at #18, right after the King Cole Trio and right before Billy Eckstine. (He was also way ahead of Fats Domino [#24], Wynonie Harris [#28], and the Orioles [#32].) While #18 doesn't sound that great, unlike most of the others in the top 20, his position was due to a single record.


1. Johnny Otis
2. Little Esther
3. Ivory Joe Hunter
4. Robins
5. Larry Darnell
6. Joe Liggins
7. Louis Jordan
8. Roy Hawkins
9. Dinah Washington
10. Jimmy Witherspoon
11. Amos Milburn
12. Ed Wiley
13. Roy Milton
14. Tiny Bradshaw
15. Charles Brown
16. Lionel Hampton
17. King Cole Trio
18. Doc Sausage
19. Billy Eckstine
20. Peppermint Harris


Cash Box reviewed "Please Don't Leave Me Now" and "She Don't Want Me No More" in their February 25, 1950 issue:


Currently riding hotter than a ten dollar pistol via his smash recording of "Rag Mop," Doc Sausage and his Mad Lads come up with some more great wax in this pair titled "Please Don't Leave Me Now" and "She Don't Want Me No More". Both sides make for great listening pleasure and should be greeted with much enthusiasm. The platter has all the earmarks of a hot nickel nabber and seems certain of catching on. Ork patter and vocal work on both sides are excellent. Ops [juke box owners] should get with this one.


Billboard half agreed on March 4:


She Don't Want Me No More (84): Feature here is an intriguing walking boogie bass figure underneath. Vocal, cool and restrained, is first-rate blues stuff.

Please Don't Leave Me Now (66): Inconsequential jump ballad is done pleasantly enough, but is in no way striking.


On March 2, 1950, the Mad Lads, the Ravens, Amos Milburn, and Wini Brown opened at Manhattan's Bop City. The March 4 Pittsburgh Courier said "The Doc Sausage outfit recently came into its own via their Regal recording of Rag Mop, an infectious ditty that set the nation's toes tapping. Slated for a two-week stay, the Sausage crew next appears in Philly before going on to a Detroit nitery next month." That Philly engagement was a six-day stay at the 421 Club. However, there's no trace of the group in Detroit after the 421.


In April, Regal issued "Sausage Rock", backed with "I've Been A Bad Boy". Later that month (the 30th), they opened at the Rockland Palace in Miami. The May 6 Miami Times said:


Doc Sausage and his 5 Weinies [sic] sizzled at the Rock-Pal Sunday nite with his wildfire recording of "Rag Mop" among other juke-box favorites. The boys were unique with their "scrub mop" head-dress whenever the "Rag Mop" tune came around.


The April 22, 1950 Miami Times said "The VFW Post and the American Legion Post will present Doc Sausage and his sensation [sic] Mad Lads at the VFW Hall Saturday night, May 6."

For a while, the Detroit Tribune listed itineraries ("Band Routes") for several big acts. These are the upcoming Mad Lads performances, as printed in the May 6 edition:


May 2 - Lake Wales, Florida
May 6 - Key West, Florida
May 7 - Pahokee, Florida
May 8 - Jacksonville, Florida
May 9 - Orlando, Florida
May 10 - Albany, Georgia


I'm not sure what good knowing about a May 2 Florida performance would do anyone in Detroit on May 6, but what do I know? (What I know is that I live in Florida and I never heard of a couple of those places.)

Billboard reviewed their latest record on May 20:


Sausage Rock (68): Romp-honk opus features Doc's description of the dance a la "Hucklebuck", followed by frantic tenor and ordinary efforts by guitar and piano. An uneven side.

I've Been A Bad Boy (67): Ordinary blues story is projected solidly by Sausage.


On August 21, 1950, the "Doc Sausage 5" opened at the Orchid in Scranton, Pennsylvania. Also on the bill was Vanita Smythe (misspelled "Venita" in the ad). Her name hadn't been fixed by the time of their August 26 ad, but now it was the "Doc Sausage 4". Was that a printing mistake?

By the time that Ben Bart's Universal Attractions had them on a list of artists that they booked (in late September 1950), they'd become "Doc Sausage and His Rag Mop Band".


When Regal released "Poor Man's Blues" and "Doormat Blues", around October 1950, the label credit just went to "Doc Sausage". When they, along with Pigmeat Markham and Herb Lance, opened at Nashville's Bijou Theater on February 27, 1951, they were spoken of as "Doc Sausage and his orchestra" (although there was no ad for the show). I think something's going on here.

And there was. But first, I'm confused. The Mad Lads were advertised at Cusate's in Hazleton, Pennsylvania starting on April 24 (they'd be there for most of the rest of the year), but the April 24 ad said "Held Over - Starting Tonight" although a totally different act (the Mel Howard Quintet) had been there up until now. Compounding it was the April 25 ad which claimed it was their third week. I guess I just don't understand advertising.


Anyway, back to the Mad Lads. The April 25, 1951 ad said that the Mad Lads featured Rudy Williams and Doc Sausage. Williams was a saxophonist and no other members were named. The May 15 ad called them the "4 Mad Lads". By the time of the May 23 ad, they were the "3 Mad Lads", but became 4 again only three days later, their last night there.

However, people couldn't get enough of them and the June 14 Cusate's ad said "They're Back" (although it didn't bother with the number of members this time).


On June 26, they took a night off from Cusate's to appear at the McAdoo Carnival in Hazleton. They'd be there again on June 28.

Finally, all the members were named. The Hazleton Plain Speaker of June 29 told us they were Doc Sausage, Rudy Williams, and Stanley Barrow (a pianist). I don't know what happened with the original Mad Lads; there was nothing saying that they'd broken up. Note that original Mad Lads saxophonist Earl Johnson would go on to join the Jive Bombers by late 1951.

Just to continue confusing me. The June 29, 1951 Cusate's ad said they were "Opening Tonight", when they'd never left.


On July 9, they played at a dance in Freeland Public Park, also in Hazleton.

Cusate's August 1 ad said "Here They Are Again! For One Week Only". The "again" makes no sense, since they were advertised throughout July. I believe that whoever was responsible for Cusate's ads needed serious rehab. The good news is that they weren't advertised after August 4.


That's probably because Sausage had lost another group. When the Mad Lads returned to Cusate's for its New Year's Eve party, the ad named them as Jimmy Chambers (trumpet), Nip O'Neill (tenor sax), Dubois Coleman (piano), and Doc Sausage on the drums. (Rudy Williams went on to form his own trio along with Stan Barrow; it also had drummer Sham Tucker.) In all of 1951, there's not a single mention of Doc Sausage outside of Hazleton, Pennsylvania.


By the January 12, 1952 Cusate's ad, Dubois Coleman was gone and Joey Williams (presumably a pianist) was in. But by January 18, Joey Williams had left and they were a trio again. After January 19, no Mad Lads musicians were ever named again. However, when they played an installation dinner for the Mother Of Grace Social Club on January 20, they were referred to as the "Four Mad Lads".


I can't even begin to explain the March 14, 1952 ad for the Flamingo in Great Falls, Montana. It advertises the Rudy Williams Trio, with Doc Sausage (who, per the ad, wrote "Rag Mop"). Sausage's name remained in ads through April 12.


However Doc Sausage and His Mad Lads were elsewhere. They appeared at the VFW Hall in Wilkes-Barre, Pennsylvania on March 20 (it's unclear if it was for a single night or longer), then at Hamilton's Nite Club (West Nanticoke, Pennsylvania) on April 11 ("Brought Back By Great Demand" said the ad, although there'd never been an ad for them there before).

On April 14-17, Doc Sausage And His 3 Mad Lads ("The Famous Rag Mop Orchestra") were at Grandaddy's in Luzerne, Pennsylvania. Then, it was back to Hamilton's on April 21 for a week. This was followed by a dance at Casino Hall (Pittston) on April 29, La Casa Club (Harveys Lake) on May 10, and an American Legion Post (West Pittston) on May 23 (advertised as "Doc Sausage and His Mad-Caps - The Original Rag-Mop and Be-Bop Boys"). These were all in Luzerne County, Pennsylvania, as was Cusate's.


They were back at Granddaddy's on May 22, 1952 (the night before the American Legion dance), then Hamilton's on June 2. They were still at Hamilton's on July 1, but that was the last ad ever for Sausage appearing anywhere.

The November 14, 1964 New York Amsterdam News had this informative item: "Robert Duffie's bullet wound in his left thigh is healing but will Lucius Tyson send him cigarettes?" I suppose that was important to someone, but it only points out how cheap newspaper space was.

The October 8, 1965 Wilkes-Barre, Pennsylvania Times had a legal notice that a piece of property, "formerly owned by Doc Sausage Tyson", was being put up for auction due to non-payment of taxes. Luzerne County would accept bids starting at $113. A similar notice appeared in the April 9, 1971 Hazleton Standard-Speaker. This time, Luzerne County wanted a minimum of $132 for a different piece of property. Since the group had spent over a year appearing at various clubs in Luzerne County (Cusate's, Hamilton's, Grandaddy's, Casino Hall, La Casa Club), I suppose that Sausage bought some property there.

The end came in September 1972, when Lucius Tyson died. I can find neither the exact date nor the place, although it was probably New York City (or, possibly, somewhere in Eastern Pennsylvania). As usual, there was no obituary.

I really like the 5 Pork Chops (I guess I'm a sucker for a kazoo). The Mad Lads were good, but nothing out of the ordinary.


Special thanks to John Broven, Ray Funk, Daniel Gugolz, and Dan Kochakian.


DECCA (Doctor Sausage and His Five Pork Chops)
7736 Wham (Wham, Re, Bop, Boom, Bam) / Doctor Sausage's Blues - ca 4/40
7776 Cuckoo Cuckoo Chicken Rhythm / Birthday Party - ca 6/40

REGAL (Doc Sausage and his Mad Lads)
3251 Rag Mop / You Got Me Cryin' - 1/50 **
3248 She Don't Want Me No More / Please Don't Leave Me Now - 2/50 **
3256 Sausage Rock / I've Been A Bad Boy - 4/50
3283 Poor Man's Blues / Doormat Blues - ca 10/50
The above as just "Doc Sausage"

** NOTE: The first two Regal records were released out of numerical order




Unca Marvy's Home Page
More Articles