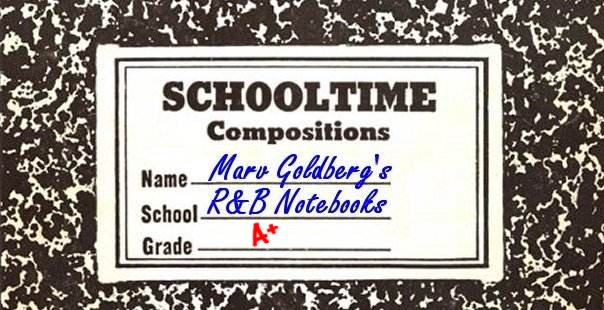 Vanita Smythe
By Marv Goldberg



© 2016 by Marv Goldberg
Vanita Smythe is another of those mysterious singers who appears briefly and then vanishes. She was active from around 1945 to 1950, and, in that time, made eight Soundies, one movie, and two records. It's understandable if you've never heard of her. However, she had a good voice and I'm sorry she didn't do more.



"Vanita Smythe" was an affectation. She was born Vannie Smith, on January 13, 1925, in Detroit, Michigan. (That's her name in both the 1930 and 1940 censuses.) The third of seven children, her parents were Grady and Gertrude McCray Smith. Vannie was named after her maternal grandmother, Lou Vannie Donaldson.

Little is known of her early career; there are only two documented appearance in Detroit. (But both "Vannie" and "Vanita" appear many times in Detroit papers in the 1930s and early 40s: as names of race horses!) In July 1945, Vannie Smith was a dancer at Detroit's Club Zombie.


Her next mention is in the August 18, 1945 Indianapolis Recorder: Vannie Smith was the star of Billy Williams' Creole Follies, a week-long show that would open at Ruby Shelton's 440 Club on August 20. (Billy Williams was the 440 Club's "singing, dancing, and witty emcee".) She's billed (by her press agent, no doubt) as "The girl both Press and public claim more beautiful than Lena Horne". Hype aside, she must have had some decent credentials to have gotten top billing in the show; wish I could find a bunch of prior appearances and mentions.


However, soon after this, "Vannie Smith" disappears forever. In late September 1945, "Vanita Smythe, The China Doll Singing In Her Inimitable Style" opened at the Cotton Club in Buffalo, New York as part of a "star studded show" (featuring a cast of performers I've never heard of). It looks like the show ran until December 3, but it's hard to tell because, after a week, the ads stopped giving the names of the performers.

Aside from the prior two appearances, most of her documented gigs were in New York City (not that there were all that many to be found).


Somehow, she hooked up with William Forest Crouch, who produced and directed Soundies through Filmcraft Productions in New York. Between January and May 1946, she filmed eight of them (details from Mark Cantor). I've listed them in release date order below, but numbers 1, 2, 3, 5, and 7 were filmed first and feature Vanita's skyscraper hairdo, as well as pianist Dan Burley (either with or without other musicians and either on- or off-screen). She was paid $500 for those first five. The other three (4, 6, and 8), in which she performs less provocatively (and has a less radical hairstyle), also have songwriter Claude DeMetrius, either as a singer or a silent performer. In those, music is provided by a small studio combo, trumpet, piano, string bass and drums.

1. "Back Door Man" (released May 27, 1946). For those who don't know, a "back door man" is the guy who runs out the back door as the woman's husband is coming in the front door. The words to this song certainly bear this out, but the action in the video is quite tame. While Vanita is acting and singing somewhat provocatively (even doing a pathetically un-sexy dance), the man (dressed in a chauffer's uniform) comes in, sits down at the kitchen table, and ends up being served a slice of cake.

2. "They Raided the Joint" (released June 15, 1946). In this one, she's lamenting to an uncaring, stone-faced policeman that "they raided the joint / took everyone down but me / and I was standing in the corner / just as high as I could be". The song, written by Hot Lips Page (although Dan Burley claimed credit in the production files), was done by other artists (Page himself, Louis Jordan [as "They Raided The House"], Dallas Bartley, Helen Humes, Roy Hawkins, and even Linda Hopkins in the 1956 movie "Rockin' The Blues"), but it's hard to understand why someone is complaining that everyone else was arrested but her. The unseen Dan Burley is the pianist.

3. "Does You Do Or Does You Don't" (released August 5, 1946). While the title was clearly inspired by Louis Jordan's 1944 hit, "Is You Is Or Is You Ain't My Baby", the lyrics are very different. The scantily-clad Vanita once again shows that she's a good singer, but has little dancing talent. There's aural evidence that there are actually two pianists playing, although why Dan Burley would be supplemented on a simplistic arrangement like this one is a question best left to professional musicians.

4. "Get It Off Your Mind" (released September 2, 1946). Done, in a wonderful version, by Pearl Bailey the following year, the song was written by Fleecie Moore (Louis Jordan's wife) and Claude DeMetrius (who was the author of Louis Jordan's "Ain't That Just Like A Woman", the Deep River Boys' "Sleepy Little Cowboy", and Dinah Washington's "Mean And Evil Blues", as well as "Mean Woman Blues", "I Was The One", "Santa Bring My Baby Back", and "Hard Headed Woman", all recorded by Elvis Presley); Claude also appears in the video. In this one, Vanita isn't the instigator for a change, insisting that "until I see some papers / we ain't gonna cut no capers". (For what it's worth, it's probable that the song was actually written by DeMetrius and Louis Jordan himself, Jordan using his wife's name in order to place the song with a different music publisher. Under the heading of No Good Deed Ever Goes Unpunished, Fleecie stabbed Jordan multiple times in the face, arms, and chest the following January, after the two had had an argument. When they were divorced, a couple of months later, she got to keep the royalties from all the songs he'd registered in her name.)

5. "I Need A Playmate" (released October 14, 1946). Dan Burley would have been doing the backup, and appears on-screen along with a guitarist and bassist (see #7).

6. "Sho Had A Wonderful Time" (released November 17, 1946). This is the same song that Louis Jordan had recently recorded as "Sure Had A Wonderful Time", although it wouldn't be released until the following summer. (There'd also be a version by the Treniers at the same time, and, many years later, recordings by both B.B. King and Koko Taylor. That makes Vanita's the original released version of the song.) This was another tune credited to Fleecie Moore and Claude DeMetrius, who again appears in the video, this time singing part of the song. Claude and Vanita (wearing the same sexy outfit that she wore in "Does You Do Or Does You Don't") seem to be married. They're both lamenting "sho' had a wonderful time last night / leastwise they tell me I did". Ah, the evils of drink.

7. "Low, Short and Squatty" (released December 2, 1946). This time, pianist Dan Burley appears before the camera. (And, if you have a good memory, you'll recognize the guitarist [Carl Lynch] and the bassist [Ivan "Loco" Rolle] as having been two-thirds of the "Lenox Trio" who appeared in the video "Rhythm Sam", while lip-synching to the 3 Peppers' recording - Burley wasn't in that one). The "low, short and squatty" man she's singing to is "Shorty" Jackson. Considering that Vanita was only 5 feet tall (without her towering hairstyle), Jackson couldn't have been more than 4 feet high. I don't know what Jackson's talent (if any) was, but all he does in this video is sway and mug for the camera. (What makes no sense is her singing "he's low, short, and squatty / with hair just as short as mine"; she wears her hair at least five inches high.)

8. "What Good Am I Without You" (released December 23, 1946). Another one with Claude DeMetrius, who appears on-screen as the pianist.

Her other documented Detroit appearance was at the Club Owens. "Vanita Smythe, Soundies Star" was there in late September 1946. Others on the bill were Geechie Palmer (M.C. and comedian), Rose Hopkins ("Boogie Queen"), and Joe Brown (tap dancer).

The Soundies publicity machine showed its fondness for "Does You Do Or Does You Don't" by cranking out:

VANITA SMYTHE, Harlem's newest sensation, sings in her sultry and selling style, DOES YOU DO OR DOES YOU DON'T. This number is just as appealing as the gorgeous VANITA herself, and there will be plenty of dimes dropped in the box to hear this newest star in the Harlem sky. Miss SMYTHE has skyrocketed to recognition after very few months of top billing in Manhattan and Harlem. She is hailed as a new Lena Horne and certainly has all the qualities necessary for stardom. She really puts over her tune and is pleasing to look at.

In 1947, Vanita's "They Raided the Joint" video was integrated into "Ebony Parade", a feature-length Astor Pictures film that opened in New York in early July. In spite of newspaper articles crowing about the star-studded cast that was assembled in New York to make the film, it was simply a collection of old Soundies, featuring Count Basie, Cab Calloway, Mabel Lee, Dorothy Dandridge, the Mills Brothers, Francine Everett, the Jubalaires, and Day, Dawn & Dusk, each introduced by "fortune teller" Mantan Moreland. (Note that, in the ad, the stone-faced policeman from the video has been altered to appear to be smiling.)


Said the April 12, 1947 Pittsburgh Courier: "NEW YORK - Going along with the 'Back to New York' movement currently taking place in motion pictures, Astor Pictures Corporation announces completion of a new sepia all-star musical, which was entirely filmed in this city. The picture is called 'Ebony Parade,' and stars Cab Calloway, Count Basie, the Mills Brothers, Mantan Moreland and a large cast. Arrangements are under way for a Gotham premiere for the flicker, and a plan for as many of the participating stars as possible to make a personal appearance." If you had read that, prior to the film's July release, you would certainly have believed that Basie, Calloway, and the Mills Brothers had actually been recruited for the film. Once the flick opened, there was no indication in the press that any of the film's "stars" showed up for the premiere.

One reason for using old clips is that the Soundies market was drying up, causing them to recycle old videos in their weekly releases and spelling doom for Vanita's budding film career.


But not quite yet. Through her involvement with William Forest Crouch, she was cast as "Rusty", the evil secretary of the evil lawyer (or is that redundant?) in Louis Jordan's 1947 Astor Pictures film "Reet, Petite And Gone" (produced and directed by Crouch). It's a truly dumb movie (and, even though he saves the day, David Bethea's performance as the "Old South"-type butler would have been embarrassing in a Hollywood movie; in an all-black pic shot in Harlem, it's beyond belief). The film is only saved by Jordan's wonderful music. This was a straight acting part for Vanita; she doesn't sing (and, mercifully, doesn't try to dance; but, whoever choreographed the movie should be taken out and politely, but firmly, shot). Not that it was an Academy Award performance, but she really wasn't bad in the role.

Since I mentioned the decline of Soundies, I probably should say something to dispel the myth that television killed them off. There were no appreciable numbers of either television sets or television programs around before 1948. Mark Cantor (of the Celluloid Improvisations Music Film Archive) gives these reasons:

What killed Soundies? A lot of things, but television is not one of them, despite claims everywhere that TV did them in. The war caused a halt in the production of [Panoram] machines, which (to the best of my knowledge) was not resumed after VJ Day. So, films were being made for a market that was not expanding. Not a winning proposition from a business point of view.

Returning servicemen were having families, moving to the suburbs, in any case a little less apt to visit places where the Panorams were located than before the war. Next, there was the infamous cabaret tax, imposed in 1944, which further limited visits to places where Panoram machines might be located. The cessation of war also meant the end of many well-paid defense jobs. No job, no dimes for the Panoram.

But ... and I know this is somewhat amorphous ..., it might have also been an entertainment medium that had just seen its time.  The novelty was gone.

The 1944 cabaret tax that Mark mentions had been raised from a modest 5% to a whopping 30% (later reduced to 20%) for any venue that had dancing. The tax didn't apply to places offering music that was just played for listening (and that you couldn't dance to). This is cited as one of the reasons for the decline of big bands and the rise of modern jazz and be-bop combos. (And, by the way, it wasn't television that killed off Vaudeville either, that was radio.)

April 1947 found Vanita at former boxer Henry Armstrong's Melody Room on 155th and St. Nicholas Avenue, on Sugar Hill in Harlem (upstairs from Lawson Bowman's Bar & Tavern and across from the Polo Grounds). She was there at the same time as the 5 Kings, both acts having replaced the Doles Dickens Quartet.


On June 10, 1947, Vanita was one of the acts at Smalls Paradise in Harlem, in a one-night show put on by Dan Burley, the pianist from some of her Soundies. [He was described in the blurb as the "managing editor of the Amsterdam News", rather than as a pianist. Burley, who was the Amsterdam News' entertainment editor, city editor, sports editor, theater editor, and general all-around reporter, had a night-life column called "Dan Burley's Back Door Stuff" and a sports column called "Confidentially Yours". And, he documented local Harlem jive talk (publishing "Dan Burley's Original Handbook Of Harlem Jive" in 1944), while still finding time to appear as a pianist. He also recorded with "His Skiffle Boys" nearly a decade before Lonnie Donegan. A busy man!] All the acts in this show had been "recruited from Fritz Pollard's Sun Tan Studios" went the blurb in the June 14, 1947 Afro-American. They included the Victorians (most probably the group on the Metro/Mero label), Nipsey Russell, Doc Rhythm, the Stanley Sisters, Teddi Pollen, and Olicia Page. Fritz Pollard, former Brown University All-American football star, ran a Harlem talent agency called Sun Tan Studios, above a penny arcade on 125th Street. Pollard would manage, at various times, Mabel Lee, Leslie Uggams, the 4 Buddies, and the Solitaires, as well as a host of dancing girls that he placed in shows.

On October 10 of that year, Vanita appeared as part of the annual benefit dance put on by the Good Hearts Welfare Association at Harlem's Renaissance Ballroom. It starred the new Claude Hopkins Quartet, with vocalist Rena Collins. Also present were the 4 Victorians, Irene Wiley, the Herman Chittison Trio, and exotic dancer Sahji.


Vanita's photo appeared in the November 22, 1947 Pittsburgh Courier; the accompanying blurb is a model of a press agent saying nothing: "Vanita Smythe is one of the more charming young lyrical ladies to hit the theatrical horizon of the big town. [How does one hit a horizon?] A nite club favorite, she is in a wax huddle with one of the biggest recording companies in the country despite the scheduled year's end ban. 1948 is expected to be her year." Note that it fails to name the record company, although it does mention the recording ban that was rapidly approaching. (James Petrillo, head of the Musicians Union, had called a strike: beginning January 1, 1948, union musicians were barred from recording.) This tells me that either (1) Vanita's recording deal was imaginary, (2) it fell through for some reason, or (3) whatever recordings she made were substandard and weren't deemed worthy of release. This was a time when record companies, especially large ones, were desperately recording around the clock in order to have a stockpile of masters with which to ride out the strike. Therefore, I'd like to be able to rule out the second choice, because they needed all the talent they could sign. And, since she was a good singer, I'd like to believe that the third choice wasn't the reason either. Was the whole thing simply a press agent's flight of fancy? We'll never know.

[As much as I'm constantly making fun of press agents, their badly-written and largely-fictional drivel served a purpose: it kept their clients' names Out There. For the most part, the money Vanita spent on her press agent was wasted, considering the scant number of times her name appeared anywhere. Of course, she wouldn't have retained a press agent herself; let's shift the blame to her managers, whoever they might have been. It's possible that they kept her working constantly, but, if that's so, they generally failed to tell anyone about it.]

January 1948 found her at the Club Ebony in New York, and, on January 6, she made it to Earl Wilson's column: "Vanita Smythe specializes in lowdown blues at the Club Ebony". It's not exactly a rave review (nor, actually, a review of any kind), but just being mentioned in Wilson's column was a Big Deal. They even ran a photo of her with that one-liner. Since I doubt that Wilson actually went to see her, this is probably an instance where her press agent did his job.

And then things got quiet. Very quiet. There are no further mentions of Vanita Smythe until March 1950. (So much for 1948 being "her year".)

But she must have been doing something somewhere, because the Braun Brothers announced, on March 4, 1950, that they'd signed Vanita to their Linden, New Jersey Regal label. Also signed, said the blurb in the March 11 Billboard, were King Porter and "hillbilly" artists Boyd Heath and Mel Price.


Vanita recorded four tracks for Regal: "Lonesome For You", "I Want My Baby Back", "Until I Fell For You", and "You Got Me Crying Again". Presumably, following industry practice, all of these had been waxed before her signing was announced. "Lonesome For You" and "I Want My Baby Back" were issued in May of 1950; "Until I Fell For You" and "You Got Me Crying Again" in the fall. Neither record was ever sent out for review and it looks like both sank without a trace.

I'm sure, however, that she got some work from having records out. She was mentioned in the June 3, 1950 New York Age: "Vanita Smythe, the Detroit bombshell, is back in town and chirping the blues back." (No, I don't know what that last phrase means either.) Would it have killed them to mention where she was chirping (or even where she was back in town from)?


The June 24, 1950 Afro-American mentioned that "Lovely lady of song, Vanita Smythe, one of the many stars in a glamour revue headed by Al Sears and his combo, and currently playing Virginia theaters. Others include Freddie and Flo, LaKeeta, exotic dancer, tapster Jo Jo Jones and Helen Penn's Pennettes." They played the Hippodrome (Richmond, Virginia) on June 17-20.


From August 19-26, 1950, she and Doc Sausage, had a two-week stint at the Orchid Club in Scranton, Pennsylvania (although she was advertised as "Venita Smythe").

There was a Regal Records tour in late 1950, featuring Paul Gayten, Little Jimmy Scott, Sammy Cotton, and Vanita. Sometime in mid-November, it kicked off at the Holiday Inn in Newark.

Vanita was at the Harlem Square Club; in Miami; on December 17 and 18. And that was it; in total (including this one), I could only find less than a dozen appearances for Vanita over the years, almost all of them in New York City.

The following year, on March 23, 1951, Vanita got married in Springfield, Tennessee, just south of the Kentucky border. The groom was Clarence Otto Pauling of Winston-Salem, North Carolina, the brother of Lowman Pauling, Jr. of the 5 Royales. (Clarence had been a part of the group when they were still the Royal Sons.) Clarence had been drafted in November 1950, so, if he were stationed at Fort Campbell (nearby, in Kentucky) that could explain why the marriage took place in Tennessee.

Strangely, he lied about his age on the marriage certificate, claiming to be 27 when he was only 23. Since he was legally old enough to marry, he might have misrepresented his age because he was a couple of years younger than Vanita. However, he was clearly confused about his birthday: he told Social Security that it was March 19, 1927, but he told the Army that it was March 19, 1928 (that's also the date used by the State of California on his death record). (Speaking of ages, Lowman Pauling always gave his birth date as July 14, 1926, which would make him Clarence's older brother. However, in the 1930 census, 2-year-old Clarence is there, but Lowman, Jr. isn't. I don't know what to make of that, but, fortunately, it has no bearing on our story.)


And thus began what I would have to characterize as "not much of a marriage". Sometime after Clarence's discharge from the army in October 1952, they moved to Michigan. They both appear in the 1958 Royal Oak City Directory (a suburb of Detroit): Clarence Pauling is a stock clerk at the local A&P (don't worry, that's about to change); Vanita has no occupation listed. This, and their marriage record, are the only references I can find for them as a couple.

Around this time, Clarence began calling himself "Clarence Paul". Under that name, he wrote and recorded "I Need Your Lovin'" for Hanover in early 1959 (covered by Roy Hamilton) and "I'm Gonna Love You, Love You 'Til I Die" for Federal in early 1961. I've read that he changed his name so as not to interfere with brother Lowman's career, although I didn't think that Lowman had a career outside the 5 Royales this early. (Again, however, it's not particularly important to our story.)


1961 found Clarence working at Motown/Tamla under A&R man Mickey Stevenson. When young Stevland Morris showed up, he was put in Clarence's charge. Clarence befriended and mentored Stevland (and is usually given credit for coming up with the name "Stevie Wonder"). He was also co-writer of Stevie's first big hit "Fingertips". One of Stevie's early Tamla recordings, "Little Water Boy", was a duet with Clarence.

But what of Clarence and Vanita? In June 1975, Clarence was divorced from Barbara A. Burgin in Los Angeles; the record said he'd married her in 1967. (I can find a report of the marriage of Barbara Burgin in a September 13, 1966 Michigan newspaper, but the groom isn't named.) There's no divorce record available for Clarence and Vanita, but it would have been sometime between 1960 and 1966. I can find a few Detroit directory listings for Vanita Pauling (but, except for that one in 1958, not a single one for Clarence, under either name).

Were there any children? Beats me. Vanita lived with a Gloria Pauling, who might have been a daughter, but I can't find a single trace of her other than some Detroit address listings, none of which gives a hint as to her age. Note that Clarence married a third time, to Celeste Cooley (or at least had a daughter, Alexis, with her in 1975). Strangely, while there are several online family trees containing Clarence Pauling, not one of them mentions any of his wives.

And how about Vanita's subsequent career? As far as I can tell, once she married Clarence, there was no subsequent career. Other than a few phone book entries, both Vanita Smythe and Vanita Pauling disappear from history on the day of her marriage. (I toyed with her being the "Vernita" who popped up on Joe Von Battle's J-V-B label just about the time the Paulings would have moved to Detroit, but Vernita doesn't have Vanita's mature voice; they don't sound the same at all.)

Actually, there was one last mention: Vanita Smythe Pauling died in Detroit on January 18, 1994. Clarence died in June 1995.

And that's all I could uncover about Vanita Smythe. Good singer; crummy dancer. Wish I could sum up her life better than that.


Special thanks to Mark Cantor (Celluloid Improvisations Music Film Archive).


OTHER SOURCES:

HalfPastJumpTime's Shuffle Along blog

Paghat the Ratgirl (Jessica Amanda Salmonson) reviewed three of Vanita's Soundies




VANITA SMYTHE
SOUNDIES (information provided by Mark Cantor)

Recorded and filmed between January and March 1946:
1046-3-304 Does You Do Or Does You Don't (released August 5, 1946)
1046-3-305 Low, Short and Squatty (released December 2, 1946)
1046-3-306 Back Door Man (released May 27, 1946)
1046-3-307 I Need A Playmate (released October 14, 1946)
1046-3-308 They Raided the Joint (released June 15, 1946)

Recorded and filmed (*) in early May 1946 (all have Claude DeMetrius):
1046-6-351 Get It Off Your Mind (released September 2, 1946)
1046-6-352 Sho Had A Wonderful Time (released November 17, 1946)
1046-10-418 What Good Am I Without You (released December 23, 1946)

* Note that the production number for "What Good Am I Without You" doesn't fit the series. Mark Cantor's best guess is that the soundtrack, recorded in early May, wasn't immediately used in a video. Later on in the year, when other videos (in the 1046-10 series) were being recorded, Smythe and DeMetrius were both available and were called back for filming.


REGAL
3267 Lonesome For You/I Want My Baby Back - 5/50
3288 Until I Fell For You/You Got Me Crying Again - fall 1950




Unca Marvy's Home Page
More Articles