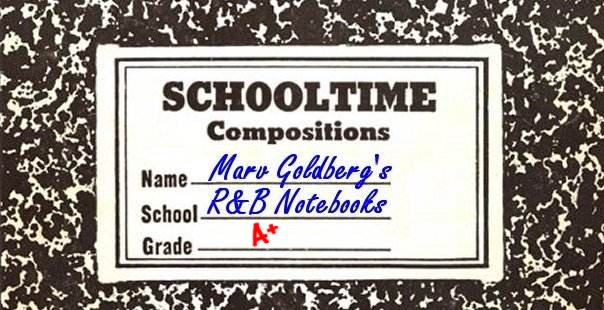 The Serenaders/Royal Jokers

By Marv Goldberg

Based on interviews with Thearon Hill,
Norman Thrasher and Raymond Dorsey


© 2001, 2009 by Marv Goldberg

Detroit was a hotbed of Rhythm 'n' Blues vocal group activity in the 1950s, and one of the earliest groups on the scene was the Serenaders. They appeared on a multitude of labels (some of which they didn't even record for), under a variety of names. Whether recording or not, the group, in one incarnation or another, lasted for about 40 years.

The Serenaders started singing at the Forest Club Bowling Alley around 1946, when they were attending Garfield Intermediate School in Detroit. The original members were: Noah Howell (baritone/tenor), Norman Thrasher (baritone), Isaac "Ike" Reese (bass), and Henry Booth (tenor). This aggregation persisted through intermediate school, until the members graduated and went on to Northeastern High. They lasted until that fateful day when they started singing on a streetcar, and Henry was so embarrassed by it, that he never showed up to rehearsals again. Fortunately, by that time, they had met tenor Thearon "T-Man" Hill at an amateur show at the Warfield Theater. Thearon, who attended Miller High in another part of town, was performing as a soloist. He was invited to a rehearsal and instantly became a member. (Henry Booth seems to have gotten over his embarrassment later on, becoming an original member of the Royals/Midnighters; he can be heard singing lead on the Royals' "Fifth Street Blues".)

The fledgling group played clubs around Detroit, such as the El Cino and the Cozy Corner. However, because they were so young, they had to have a guardian, and could only be in the club while they were performing (since these clubs tended to have liquor, raunchy comics, strippers and other corruptions). Between performances, they stayed outside, sitting in a car. Of course, since they were still in school, they could only work on weekends.

In the late fall of 1951, the Serenaders won the Tuesday night amateur contest at the Paradise Theater. The next week, bandleader Johnny Otis, who helped out many groups, was booked into the Paradise, and was looking forward to seeing them. However, he had shown up a week too late, and, while the Serenaders were backstage, the amateur group that Otis saw that night (and decided to help) was the Falcons (with former Serenader Henry Booth). Since Otis was at the Paradise the week of October 12, the Serenaders must have won on Tuesday, October 9.

There was a little blurb in the October 6, 1951 Detroit Tribune:


Two of Detroit's three leading acapella groups clashed head-on at Madison Ballroom on last Sunday nite. The two I speak of are the Cavaliers and the Falcons, both making their first appearance there.

The Cavaliers are slated for an opening at Crazy Corners sometime this month. The group consists of Noah Howell, Isaiah Reese, Donald Clark, and Norman Thrasher.

Henry Booth of the Falcons is slated to appear with the Dominoes at the Paradise Theatre starting Friday.

The three groups, the Falcons, Flames and the Cavaliers, will all make appearance on Amateur nights at the Paradise.


Aside from some strange grammar, we are at least told something about the early Serenaders (who were called the Cavaliers at this point). The writer misstated Reese's name as Isaiah, instead of Isaac, and we now know that there was someone named Donald Clark in the group for a while (no idea where Thearon Hill was then). The Falcons would find that there was another group around with that name (probably Goldie Boots & the Falcons on Regent), so they ended up becoming the Royals (until that clash with the 5 Royales, when they became the Midnighters).


It's probable that the Serenaders' first record (possibly from early 1952) was released on Detroit's Roxy label. (Strangely, although both Thearon and Norman remembered the songs, neither remembered the Roxy label or who they recorded the tunes for; there are no clues at all on the label copy itself. It's even possible that they might have been masters recorded a couple of years before. They had always experimented with names, mostly after the action movies that they loved. Thus, they had been known as the Cavaliers for a while (no recordings), and this time they had called themselves the Musketeers (as much after the 3 Musketeers candy bar as the movie serials). As Thearon said, "We just kept changing names until we got one that would click." (As the Musketeers, they'd performed at a church anniversary party in August 1951.)


Here's something of an answer: Steve Dikovics wrote to say that a record collector once told him "the Roxy 78 was given out to kids when the Musketeers performed at the Roxy Theatre in Detroit. If true, it's more likely they sold them to the kids for .75 cents than gave them away. At any rate, reading different online blogs about the Roxy, it seems there were three competing theatres right on Woodward Avenue, so with no other recordings that I know of on Roxy, that story seems quite plausible." It doesn't actually answer the questions of where the recordings came from, nor when they were from, but the story makes sense.

The Roxy songs were "Goodbye My Love" (led by Thearon and Norman) and "Love You Till My Dying Day" (fronted by Thearon; the title was misprinted, since the lyrics are "love me till your dying day"). Evidently Noah Howell wrote both sides (he wrote most of their material, even though everyone's name usually appears in the credits), but there are no writer credits on the label.


The Serenaders were street corner singers, who would wander over to 3530 Hastings Street, the location of Joe's Record Shop, owned by Joe Battle (who called himself "Joe von Battle"). One day, they stopped in to sing for him, and he decided to record them on his J-V-B label. The result was a re-make of Lonnie Johnson's 1948 hit "Tomorrow Night" (with Thearon in the lead), backed with "Why Don't You Do Right" (led by Noah). The latter song had been written in 1942 by Joe McCoy and popularized that year by Lil Green. The following year it was done by Peggy Lee, with Benny Goodman's Orchestra, in the film Stage Door Canteen. (More recently, the song turned up in the cartoon feature Who Framed Roger Rabbit?) While J V B had been around for several years, for some reason Joe decided to release the Serenaders' record on a different series than he normally used; this, and the fact that it was never reviewed, makes it hard to date. The recording date (even the year) is unknown; the record was probably released in early 1952.

Actually, dating the first of the group's early recordings is maddening. Von Battle recorded acts with little attention to record-keeping, promotion, or advertising. Thearon said that the Serenaders' "M-A-Y-B-E-L-L", which the Swingtime label eventually purchased and released in January 1954, was recorded the same year as "Rag Mop" (1950), on which the song was clearly based. This could mean that it was part of the first recording session that they did. However, neither Thearon nor Norman could remember the order of recording, nor who these songs were originally recorded for. I managed to contact Joe von Battle, Jr., but his father either didn't keep any files at all, or got rid of them in the 60s.

[For a wonderful account of Joe Von Battle, written by his daughter, Marsha, go to her blog.]

One day, Teddy Reig, owner of New York's Royal Roost Club and manager of Count Basie, came to town and heard them at the local Flame Show Bar (they met Joe Medlin at the same time). Reig was an a&r man for Decca's Coral subsidiary, and got them a recording contract there. All the Coral tunes were recorded in a local Detroit recording studio and shipped off to New York. The dates in the Coral files may therefore be either the date of actual recording or the date that Coral received and booked the masters. I'll assume the former, since there probably wouldn't have been much of an interval anyway.


On March 18, 1952, they recorded "It's Funny" (led by Thearon) and "Confession Is Good For The Soul" (featuring Noah doing the preaching and Norman leading the ensemble; it was written by Sammy Gallup and Fred Wise). "It's Funny" had been done by the Ink Spots back in June of 1939, and had been a hit for Frank Sinatra in 1944. Currently, there was a version out by Nat "King" Cole, and the Serenaders hoped that the song would become a hit all over again. Although the song had been written by Jack Lawrence (author of "If I Didn't Care"), the label credits "Hill, Howell, Reese, Thrasher". As Thearon said when I pointed this out, "We could have been sued." The record, released in May on Coral's R&B series, was reviewed the week of May 17, 1952, along with the Heartbreakers' "Why Don't I", Todd Rhodes' "Rocket 69" (the song on which the Medallions' "Buick 59" was based), Sonny Til's "Proud Of You", and the 4 Tunes' "I Wonder". In spite of their hopes, "Confession Is Good For The Soul" actually received a higher rating than "It's Funny".


On May 28, 1952, they recorded two more sides: "Misery" (led by Thearon), and "But I Forgive You" (led by Noah, with Norman doing the background echo). The latter tune was a cover of the Tampa Red song (which he wrote under his real name of Hudson Whittaker), and would be re-recorded by them three years later as "Rocks In My Pillow". "Misery" was credited to "Hill, Howell, Reese, Thrasher". In June, the record was released on Coral's Pop series. (Missing master numbers in the Coral files indicate that they recorded more than two songs at each session.)

"But I Forgive You" is the touching story of a man who is both in love and brain-dead. His girl hates him and puts rocks in his pillow and poison in his whiskey. She threw out his clothes and padlocked her door. But, do what she will, he can only say "but I forgive you." The guy isn't long for this world!


In 1953, Los Angeles' Swing Time label purchased a truckload of masters from small Detroit labels and the Musketeers songs were released on Swing Time in April. There were a few changes: "Musketeers" was misspelled as "Muskateers", "Goodbye My Love" was re-titled "Deep In My Heart" (both phrases are part of the lyrics), and they straightened out the pronouns to agree with the words: "Love Me Til Your Dying Day". Finally, they used different takes of the songs, and "Dying Day" now had an instrumental bridge that was around twice as long as on the Roxy release. The Serenaders were unaware of this release.

In May 1953, when they hadn't heard anything from Coral for a long while, they caught a bus to New York to find out what was going on. They looked up Joe Medlin and he brought them up to Coral, where the Serenaders found that the company hadn't picked up their contract (or bothered to mention that fact to anyone). They were once again between companies!


They were so depressed that Medlin bought them dinner (at Frank's, the Greek Restaurant on 125th Street in Harlem). Later that day, he introduced them to Bobby Robinson, owner of Red Robin Records (right down the block). Robinson liked them and arranged for a session at the recording studio in his shop. The result was "Will She Know?" (led by Thearon), backed with "I Want To Love You Baby" (led by Thearon and Isaac). The record was reviewed the week of 6/13/53, along with B.B. King's "Please Love Me", T-Bone Walker's "Party Girl", Danny Overbea's "40 Cups Of Coffee", the Swallows' "Bicycle Tillie", the Du Droppers' "Come On And Love Me Baby", Lynn Hope's "Tenderly" and the Tempo Toppers' "Ain't That Good News" (featuring Little Richard). Both sides of the record were credited to "Hill, Thrasher, Howell, Reese".


Their next stop was at DeLuxe Records (a subsidiary of King), where they recorded "Please, Please Forgive Me" (led by Norman and Thearon) and "Baby" (led by Noah) in early October 1953. The record was released in November, and DeLuxe, having less ink to spare than other companies, just listed writer credits as "Serenaders." The record wasn't sent out for review.


In January 1954, Swing Time released two more old masters by the group, this time billing them as the Serenaders. The titles were: "Ain't Going To Cry No More" (led by Norman) and "M-A-Y-B-E-L-L" (with the whole group singing together). "M-A-Y-B-E-L-L", one of their first recordings, owes more than a small part of its existence to the monster hit "Rag Mop", as well as the opening few bars of "Oh Babe". (Both of those songs had been hits in 1950, so it's reasonable to think that the guys had recorded them back then.) Once again, the group was unaware of the release. Swing Time had picked up these songs from either Joe von Battle or from Roxy or possibly even from some other company that the Serenaders had recorded for in their distant past. Writer credit on both sides was "Brooks", a name which neither Thearon nor Norman knows. While it's spelled "M-A-Y-B-E-L-L" on the label, the group is actually singing "M-A-B-E-L".

In September 1954, Morty Shad announced his new Harlem label. One of the acts that he'd signed to it was the "Serenaders", however, nothing was ever released. Since neither Thearon nor Norman have heard of either Morty Shad or the Harlem label, it was probably a totally different group that Shad was talking about.

In April 1954, Federal Records announced that they were voluntarily changing the name of their group, the Royals, to the "Midnighters" so as not to be confused with the 5 Royales, who recorded for Apollo. (For the real reason behind this, see the Royals article.) Therefore, by mid-1954, there was a "Royals" vacuum in Detroit. It was a good name, and the Serenaders decided to use it. (Note that the group never again used the "Serenaders" name. They had no connection to the Serenaders on Columbia, Colony, Chock, MGM, Rae Cox, Riverside, V.I.P., Hanover, Teen Life, Whiz, Chief, or any others I've left out.)


As the Royals, they did some recording for the local Venus label, which resulted in "Someday We'll Meet Again" (led by Thearon) and "I Want You To Be My Baby - Mambo" (with the entire group singing in unison). I'll mercifully spare you a digression on how 1954 saw a "mambo craze", resulting in dozens of records whose lyrics included the word "mambo" (anyone remember Perry Como's "Papa Loves Mambo"?) Sadly (from the point of view of a dancer), most of these weren't mambos at all, simply songs with "mambo" in the title. The authorship of both sides was credited to Howell and King. "King" is Maurice King, whose Wolverines were the house band at the Flame Show Bar. (Note that in the early 50s, King's vocalist was Bea Baker, probably better known to you as Lavern Baker. In the 60's, Maurice King became a musical director for Motown.)

Released in October 1954, "Someday We'll Meet Again" was reviewed the week of 11/6/54, along with Marvin & Johnny's "Sugar", Willie Mabon's "Poison Ivy", the Cues' "Forty 'Leven Dozen Ways", the Gentlemen's "Something To Remember You By", the Charmers' "I Was Wrong", and the Singing Wanderers' "The Wrong Party Again".

In November, only a month after the record was released, the group changed its name again, this time to the "Royal Jokers". According to Thearon, "'Cause we were funny, man. We did comedy routines onstage." The name was suggested by Maurice King.


Over the years, the group had made many appearances at Morris Wasserman's famed Flame Show Bar (at Canfield and John R.), whose floor manager was Al Green. Now, something happened which impressed Green and caused him to become their manager.


First, bass Isaac Reese left, to be replaced by Ted Green. Then, the quartet became a quintet, with the addition of tenor Willie Jones. Willie was a friend of Thearon's younger brother, and the guys had known him for years, without knowing that he could sing. One day, Noah overheard him singing, and, being impressed with his uncanny ability to sound like Clyde McPhatter, recruited him. Once they appeared at the Flame with Willie in the lead, Al Green (who had managed Johnnie Ray, the Midnighters, and Jackie Wilson), offered to manage them. He could see an opportunity for getting them a recording contract.


In March 1955, the Royal Jokers signed with the Gale Agency. Two months later, Al Green got them a contract with Atlantic Records, to record on its brand-new Atlas subsidiary (which was quickly renamed "Atco" in August, when Atlantic discovered that there was another Atlas Records in New York). According to Thearon, Atlantic was interested precisely because Willie could sound like Clyde McPhatter. (Green seems to have had a partner in managing them: Chuck Darwin. It's not clear how he got into it, and Thearon doesn't remember him, but his name was mentioned, along with Green's, in the press release that trumpeted their signing with Gale. At the time, Darwin was a promotion man for Seeco Records, as well as Gloria Lynn's manager.)


The first session for Atco (held on May 24, 1955), produced four sides: "You Tickle Me Baby", "Stay Here", "Meet At Three" and "Rosie May". "Tickle" was written by Noah Howell and Ted Green; "Stay" by Howell, Green and Willie Jones. The first two (both led by Willie) were released in September and almost instantly reviewed.

"You Tickle Me Baby" was favorably reviewed the week of September 3, 1955, along with Charlie & Ray's "Oh Gee Oo-Wee", the Jewels' "Natural Natural Ditty", the Du Droppers' "You're Mine Already", Count Basie and Joe William's "Alright, Okay, You Win", the Tangiers' "Tabarin", the 5 Dollars' "Doctor Baby", and the Gay Notes' "Pu Pu Pa Doo". By November 26, it was a chart hit in Detroit. By December, "Tickle" had crossed over into the Detroit pop charts, and was doing well in Buffalo, Cleveland, St. Louis, Durham, and Baltimore. It tells the story of a guy whose girl makes him laugh when she attempts to boss him around ("You tickle me baby/ when you try and tell me what to do").


The Royal Jokers made it to the Apollo Theater on September 30. Other acts that week were Lucky Millinder and Joyce Bryant.


On October 10, 1955, the Royal Jokers recorded five more songs for Atco: "Don't Leave Me Fanny", "Rocks In My Pillow", "Ride On Little Girl", "Virginia", and "This Must Be Love". The first two were paired as the group's second release, in January 1956. Willie sang lead on "Don't Leave Me, Fanny", and Noah took the lead on "Rocks In My Pillow", a re-make of the Serenaders' 1952 Coral release, "But I Forgive You". Strangely, although "But I Forgive You" was credited to Hudson Whittaker (Tampa Red), "Rocks On My Pillow" was "written" by "Jokers - Calhoun" (Charles Calhoun was the pseudonym of Atlantic arranger Jesse Stone, who should have known better). He also had his hand in "Fanny", which was credited to Howell and Calhoun. "Ride On Little Girl" was written by Willie Jones (with an assist by Ahmet Ertegun, owner of Atlantic).


"Don't Leave Me Fanny" was reviewed the week of January 21, 1956, along with Johnny Ace's posthumously-released "I'm Crazy Baby", Fats Domino's "Bo Weevil", the 5 Royales' "Right Around The Corner", the Treniers' "Rock 'n' Roll Call", the 4 Fellows' "Fallen Angel", The Jewels' "How?", the Jaguars' "Be My Sweetie", and Dave Bartholomew's "An Old Cowhand From A Blues Band". By February, "Don't Leave Me Fanny" had become a big local hit in Detroit.

On January 27-29, 1956, The Royal Jokers appeared at Detroit's Fox Theater, on Woodward Avenue, as part of the "Rock 'N Rollerama" show put on by 6'4" DJ Mickey Shorr of WJBK (his radio shows were "Party Line" and "Make It Or Break It"). Others on the bill were Bob Crewe, Bobby Charles, the 3 Chuckles, Della Reese, the Cadillacs, George Young, the Cleftones, Harold Burrage, the 4 Tunes, Patti Jerome, and Frankie Castro. Extra shows had to be added.


Their third and last Atco session was held on July 9, 1956. This time they recorded only three sides: "She's Mine All Mine", "My Heart Is Broken" and "Beans". They had now done twelve sides for Atco, which was normal in a one-year contract. Since this one had lasted 14 months, there was probably some minor problem with getting them into the studio in May. "She's Mine All Mine" (written by Willie Jones and Ted Green) was paired with "Ride On Little Girl", from the prior session, and released in September. Both sides were led by Willie. It was reviewed the week of October 6, 1956, along with Little Richard's "Heebie Jeebies", the Flamingos' "The Vow", the Valentines' "Nature's Creation", the El Venos' "Geraldine", Big Maybelle's "New Kind Of Mambo", Joe Medlin's "Lord Knows I Tried", Sil Austin's "Slow Walk", and Richard Berry and the Pharaohs' "Watusi".

The group closed out 1956 with an appearance at Detroit's Fox Theater. They shared the stage with Ivory Joe Hunter, the 3 Chuckles, Della Reese, Bo Diddley, the Nightcaps, and Bunny Paul. On screen was the most professionally-made Rock 'n' Roll flick ever: "The Girl Can't Help It".


In January 1957, the group's most bizarre recording was released. Remember when they did "Someday We'll Meet Again" on Venus (as the Royals) back in October of 1954? Well, Dawn Records (a subsidiary of the Latin-music Seeco label) got hold of it (Dawn's a&r man was Chuck Darwin, who claimed to be the Royal Jokers' co-manager). In all probability, someone at the pressing plant made a slight error, and the 45 was pressed at 33 1/3. If you play the single at 45 rpm, it sounds like "The Chipmunks sing R&B." You have to play it at 33 1/3 to hear the Royals. But even if you do that, you have to contend with the label copy: the song is credited to "The Scooters, featuring: Alexander Ames"! The flip, "Really" (also pressed at the wrong speed), isn't by the Serenaders at all (it's credited to "The Scooters, featuring: Little Edna Mae"; in reality, it's another Detroit master that Dawn picked up: "Really" by Carolyn Hayes and the Four Tops - their first recording - originally on Chateau, from April 1955). In fact, no other Scooters records, have anything at all to do with the Serenaders/Royal Jokers. In September 1957, Dawn released an album (Rock and Roll Spectacular), on which "Someday We'll Meet Again" (at the correct speed) was finally credited to the Royal Jokers (and "Really" to Carolyn Hayes). (I would imagine that the reviewer copies were pressed correctly, because the reviews in the February 16, 1957 Billboard were favorable and didn't mention chipmunks.)

On December 18, 1957, Al Green died. In an item written for the trades, he was credited with furthering the careers of Johnnie Ray, Lavern Baker, Ann Cole, Jackie Wilson, and the Royal Jokers.

In early 1958, after the Royal Jokers hadn't recorded in over a year, there were some personnel changes. First Norman Thrasher left, and then, soon after, Thearon Hill. The first new replacement was Billy Lyons, a bass/baritone/tenor, who had been in the 5 Jets. Therefore, the Royal Jokers were now: Noah Howell, Ted Green, Willie Jones, and Billy Lyons.

Norman left to become road manager for Hank Ballard and the Midnighters, who were, at the time: Hank Ballard, Lawson Smith, Henry Booth (he's back!), Sonny Woods, and guitarist Cal Green. Norman remained road manager for several months, until one night, Sonny Woods went off with a girl and didn't show up for a gig. Norman replaced him and remained until 1963. (Sonny Woods ended up as an a&r man for Robert Woods host of small Detroit labels.) In 1960, when Chubby Checker came to see the Midnighters perform their version of the twist onstage, he asked the group to teach it to him. Only Norman was willing to do it. (It was actually a routine that the Red Caps had been doing for years - they'd performed it on the Ed Sullivan Show in 1952.)


In 1959, Thearon joined Detroit's 4 Tops, to replace army-bound Renaldo "Obie" Benson. He was on the 4 Tops' Columbia sides in 1960: "Ain't That Love"/"Lonely Summer". When Obie returned in 1962, Thearon spent a couple of years as the house singer at the Twenty Grand Club and then, in 1964, he re-joined the 4 Tops, as their road manager, a position he held until 1980. (In 1976, he, the 4 Tops, and Marv Johnson were pallbearers at Supreme Florence Ballard's funeral.) By the time the 4 Tops played Vancouver, British Columbia in May 1967, Thearon was both road manager and a fill-in member. However, they got into a bit of trouble up there. On May 9 the whole bunch (Kellice Swaggerty [their manager], Levi Stubbs, William McDowell Johnson, Renaldo Benson, Lawrence Payton, and Thearon) were all arrested on drug charges. Stubbs and Swaggerty were also charged with unlawfully possessing revolvers. A month later, there was another article saying that none of them had shown up in court to answer the charges; all had bench warrants issued for them. They might still be running.

Meanwhile, the reorganized Royal Jokers had some releases on Fortune (and its Hi-Q subsidiary). The first ones were on Hi-Q in late 1957. One side was the oldie "September In The Rain" (led by Billy Lyons), a song originally written in 1937 by Al Dubin and Harry Warren. It was backed with "Spring", a Noah Howell composition, led by Willie Jones. The next release was on the main Fortune label in April 1958: "Sweet Little Angel" (led by Ted), backed with "I Don't Like You That Much" (with Noah out in front of another of his compositions). Since Billy Lyons was a much deeper bass than Ted Green, Ted moved up and is doing tenor parts at the end of "Sweet Little Angel" (a song he wrote).

In December 1958, Ewart Abner (of VeeJay and Abner Records) announced that he'd signed the Royal Jokers. Nothing seems to have come of this, however; there was never anything released on either VeeJay or Abner.

Another defection, in early 1959, was Willie Jones, who decided on a solo career. He hooked up with Embee Productions (which will be discussed a bit more below) and turned out "I Need Love" on Storm in April 1959; "Something Happened To My Heart" on Metro in late 1959; "Mary" on Big Top in 1960; "Where's My Money" on Mr. Peacock in the fall of 1961. (Note that I've seen the Storm record with a release date of 1963, but it was pressed by Columbia and the ZTSP code on the label indicates that it was pressed in April 1959.)

Willie was replaced by baritone Raymond Dorsey (who had been in the Thrillers, the 5 Jets, the 5 Stars, and the early Voice Masters). The group was now Noah Howell, Ted Green, Raymond Dorsey, and Billy Lyons.


Sometime in 1959, the Royal Jokers recorded a couple of sides for Irving Micahnik and Harry Balk's Embee Productions in Detroit. These were subsequently released, in January 1960, on Metro (an MGM subsidiary). The tunes were: "Sam's Back" (led by Ted) and "Grabitis" (led by Noah). Both sides were rated "good" on February 8, 1960. Other reviews that week were for Bill Doggett's "Raw Turkey", the Midnighters' "The Coffee Grind", Bobby & Billy's "When My Dreamboat Comes Home", the 4 Shades Of Rhythm's "A Hundred Years From Today", Aaron Collins' "A Prayer For Elaine", and the Sheppards' "Meant To Be.".


The next stop was Keldon Records of Toledo, Ohio, which released "Lovey Dovey" and the grammatically-strange "Nickel, 3 Dimes and 5 Quarters" in November 1960; both sides were led by Billy Lyons. "Nickel", a nice soul sound, tells the sad story of how much it's going to cost the guy to call his girl, now that she's moved away because he wasn't good to her. With 1960's phone rates, she must have gone clear across the continent to cost him $1.60! "Lovey Dovey", written by "Curtis and Nuggy", was the old Clovers song ("Nuggy", is, of course, one of the pen names of Atlantic Records president, Ahmet Ertegun).

December 1960 saw "Hard Times" and "Red Hot" on Johnny Bienstock's Big Top label (a subsidiary of Hill And Range Music Company). These were songs that had been recorded for Embee Productions and farmed out to Big Top. Both were led by Ted Green, in his last recordings with the group. When he departed in 1962, Willie Jones returned and the Royal Jokers were now Noah Howell, Willie Jones, Billy Lyons, and Raymond Dorsey.

In 1963, they returned to Fortune and recorded a new version of "You Tickle Me Baby" (led once again by Willie) backed with "You Came Along" (led by Billy). That was the year that Norman Thrasher left the Midnighters and became a soloist for a while, before becoming Joe Tex's manager. He ended up at Chess Records, where he promoted Ramsey Lewis, the Dells, and the Reverend C.L. Franklin (Aretha's father). Then he went into independent promotions, ending up at Twentieth Century Fox, where he promoted Barry White. From 1982 to 1989 he managed the Spinners. Today (in 1996), Norman has a cable TV variety show: "Norman Thrasher and Friends".


The last release by the Royal Jokers was in 1966, when Willie Jones led "Love Game (From A To Z)" for the Wingate label. The flip (called "From A To Z (Love Game)") was an instrumental version of the tune (but which retained the background singing without any lead vocal). Soon after it came out, Willie Jones and Billy Lyons left, to be replaced, respectively by first tenor Stanley Mitchell (former lead of the Tornados on Chess and Bumble Bee) and tenor/baritone Bobby Ruffin. From September 15-18, 1966, "Billie and Willie" starred at Detroit's Rage Show Bar, along with Tina Dixon.

Thirteen years after the Royal Jokers came into existence (twenty-two years if you go back to the beginnings of the Serenaders) there was still enough work for them to tour California (Los Angeles, San Diego, and Sacramento), Philadelphia, and New York, as well as Canada. However, most of their work was local Detroit and its suburbs. In the 60s, they sang current songs (except for their signature "You Tickle Me Baby"), but as time went on they got more and more into doing "oldies".

Both Stanley Mitchell and Bobby Ruffin left in the late 60s (Bobby going off to sing with Charlie Thomas' Drifters). Noah Howell and Raymond Dorsey kept the group together, and there were various other members throughout the 1970s. However, the Royal Jokers still performed almost full-time during this period.

Around 1980, Billy Lyons came back, followed soon after by Thearon Hill (Noah and Thearon belonged together; they were married to sisters). By this time, the Royal Jokers were doing mostly oldies. Their act featured tunes by the Impressions, Jackie Wilson, and even K.C. and the Sunshine Band (they also continued doing a little number called "You Tickle Me Baby"). While they never recorded again, there was enough local Detroit area work to sustain them on weekends. The last incarnation of the Royal Jokers therefore featured Noah Howell, Thearon Hill, Raymond Dorsey, and Billy Lyons. They continued working until Noah died in 1990. The other three carried on, as a trio, for a short while, but it finally came to an end.


In May of 1996, Thearon Hill, Willie Jones, and Raymond Dorsey appeared, and wowed them, at a UGHA show as the Royal Jokers. Some things are just too good to let go of.



Special thanks to Ferdie Gonzalez, George Moonoogian, Victor Pearlin, and Gordon Skadberg. Ads are, as usual, from various volumes of First Pressings, courtesy of Galen Gart.



THE SERENADERS
ROXY (MUSKETEERS)
801 Goodbye My Love (TH/NT)/Love You Till My Dying Day (TH) - early 52

J-V-B (SERENADERS)
2001 Tomorrow Night (TH)/Why Don't You Do Right (NH) - early 52

CORAL (SERENADERS)
60720 It's Funny (TH)/Confession Is Good For The Soul (NH) - 5/52
65093 Misery (TH)/But I Forgive You (NH/NT) - 6/52

SWING TIME (MUSKATEERS)
331 Deep In My Heart (same song as "Goodbye My Love") (TH/NT)/Love Me Til Your Dying Day (TH) - 4/53

RED ROBIN (SERENADERS)
115 Will She Know? (TH)/I Want To Love You Baby (TH/IR) - 5/53

DELUXE (SERENADERS)
6022 Please, Please Forgive Me (NT/TH)/Baby (NH) - 11/53

SWING TIME (SERENADERS)
347 Ain't Going To Cry No More (NT)/M-A-Y-B-E-L-L (ALL) - 1/54

VENUS (ROYALS)
103 Someday We'll Meet Again (TH)/I Want You To Be My Baby - Mambo (ALL) - 10/54

DAWN (SCOOTERS) (See story, they were never the Scooters)
224 Someday We'll Meet Again (TH)/[Really (Little Edna Mae & Scooters)] - 1/57
(label for the top side says Alexander Ames & Scooters)



FROM HERE ON, ALL SONGS ARE CREDITED TO THE ROYAL JOKERS
ATCO
6052 You Tickle Me Baby (WJ)/Stay Here (WJ) - 9/55
6062 Don't Leave Me Fanny (WJ)/Rocks In My Pillow (NH/NT) - 1/56
6077 She's Mine All Mine (WJ)/Ride On Little Girl (WJ) - 9/56

UNRELEASED ATCO
Meet At Three
Rosie May
Virginia
This Must Be Love
My Heart Is Broken
Beans

HI-Q (subsidiary of Fortune)
5004 September In The Rain (BL)/Spring (WJ) - 1957

FORTUNE
840 Sweet Little Angel (TG)/I Don't Like You That Much (NH) - 4/58

METRO (subsidiary of MGM)
20032 Sam's Back (TG)/Grabitis (NH) - 1/60

KELDON
322 Lovey Dovey (BL)/Nickel, 3 Dimes and 5 Quarters (BL) - 11/60

BIG TOP
3064 Hard Times (TG)/Red Hot (TG) - 12/60

FORTUNE
560 You Tickle Me Baby (WJ)/You Came Along (BL) - 1963

WINGATE
020 Love Game (From A To Z) (WJ)/From A To Z (Love Game) (Instrumental Version) - 8/66


LEADS:
BL = Billy Lyons
IR = Isaac Reese
NH = Noah Howell
NT = Norman Thrasher
TG = Ted Green
TH = Thearon Hill
WJ = Willie Jones




Unca Marvy's Home Page
More Articles