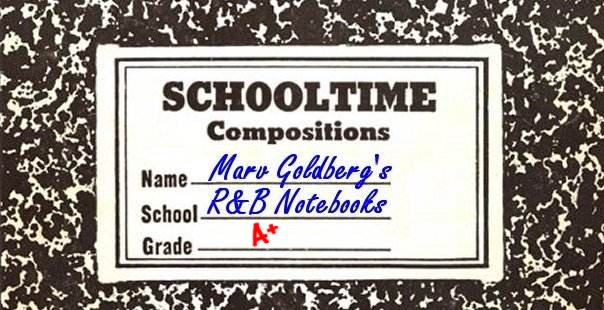 The Counts

By Marv Goldberg

Based on an interview with Robert Penick
© 2000, 2009 by Marv Goldberg
There are many groups that have had an initial hit and then faded from sight. The Counts don't fit that category; they had their initial hit, but refused to fade, remaining together for over 40 years.

The Counts formed in 1953, while the 16- and 17-year-old members were attending Crispus Attucks High School in Indianapolis, Indiana. They all belonged to the boy's choir, and, along with thousands of others all over the country, they one day decided to form the inevitable "group." The original (and to this day) members were: Chester Brown (tenor lead), Robert "Chico" Penick (first tenor), Robert Wesley (second tenor; Chester's first cousin), Robert Young (baritone), and James Lee (bass). The standard photo of the group was taken in 1953, and appeared in that year's Crispus Attucks yearbook.


The group practiced the hits of the day, admiring the sounds of the Drifters and the Four Freshmen. One of the first songs they sang was the Checkers' version of "White Cliffs Of Dover". Calling themselves the 5 Diamonds, they entered the usual round of vaudevilles and contests in school, although they never won a single contest! However, one day they sang at a dance held at the local Madam Walker Theater, and their big break came. They impressed someone in the audience, who introduced them to Mel Herman, owner of a distribution company in Indianapolis. (Unfortunately, each record company that gave it as a distributor listed its name a little differently. It's something like "State Record Distributors" or "Indiana State Distributors.") Herman became their manager and brought them to the attention of Randy Wood, head of Dot records (at the time in Gallatin, Tennessee).


Once at Dot, they underwent a name change: gone were the "5 Diamonds"; the group was now officially the "Counts." Their first effort was "Darling Dear" and "I Need You Always," both of which had "The Counts" listed as writers. These first two songs were recorded in someone's living room; most of the rest of their tunes were recorded at Indianapolis' Wilkins Studio. The band of saxman Jimmy Coe backed them on all the Dot sides.

Released in January 1954, "Darling Dear" entered the R&B charts in March, ending up as #6 nationally. Not bad for a first effort! The record was reported doing strong in several locations: Los Angeles, Boston, Milwaukee, Chicago, Atlanta, St. Louis, Nashville, Cleveland, Cincinnati, and Pittsburgh. With a hit to their credit, they started out on the "Chittlin' Circuit," playing one-week engagements at the Apollo, Howard, and Royal Theaters.


The week of May 21, 1954, the Counts played the Apollo Theater, along with the Buddy Johnson Orchestra, Ella Johnson, Nolan Lewis, and the 4 Step Brothers. Apollo owner Frank Schiffman recorded his impression of the group: "First appearance. Five voices and a bass fiddle. Boys have excellent harmony. Are fairly lively during vocal interludes, but are far from being an exciting group." This would be their only appearance there. The bassist was Will Scott, employed by Mel Herman as the group's road manager.

In May, Dot released the Counts' next single: "Hot Tamales"/"Baby Don't You Know," both written, in part, by Mel Herman. That month, they did a two-week series of one-nighters, with Roy Hamilton and Buddy Johnson, in North and South Carolina.

When "Hot Tamales" failed to take off, Dot issued "My Dear, My Darling"/"She Won't Say Yes," in July. The top side was written by "Jeff"; and the flip was the first Counts song credited to Will Scott. Actually, "My Dear, My Darling" had been written by Bobby Young; when the record came out, they found it was credited to "Jeff," who was the (obviously precocious) two-year-old son of Mel Herman.


On the strength of "Darling Dear," the Counts were booked into the "Second Annual Rhythm And Blues Show," put together by the Gale Booking Agency. The other acts were: Roy Hamilton, the Drifters, the Spaniels, Faye Adams, Lavern Baker, King Pleasure, the Erskine Hawkins Orchestra, and the Rusty Bryant Orchestra.

Kicking off in Cleveland on August 6, 1954 and ending up in Brooklyn on September 12, the show appeared all over the East, Midwest, South and Southeast. We took for granted going to see a show, never realizing (nor probably caring) that what we saw could have been only a single performance out of a series of "one-nighters" that gave a few minutes of exhilaration on the stage to a performer, followed by an awful lot of time crammed into some vehicle, desperately trying to make the next city. This particular tour hit 38 cities in 38 days, performing at arenas, auditoriums, and baseball parks. Here's the itinerary:


8/6 Cleveland, Ohio
8/7 Dayton, Ohio (Dayton Speedway)
8/8 Flint, Michigan
8/9 Detroit, Michigan
8/10 Gary, Indiana
8/11 Cincinnati, Ohio
8/12 Indianapolis, Indiana (Lyric Theater)
8/13 Chicago, Illinois
8/14 St. Louis, Missouri
8/15 Kansas City, Missouri
8/16 Tulsa, Oklahoma
8/17 Oklahoma City, Oklahoma
8/18 Dallas, Texas
8/19 Fort Worth, Texas
8/20 Corpus Christi, Texas
8/21 San Antonio, Texas
8/22 Houston, Texas
8/23 New Orleans, Louisiana
8/24 Mobile, Alabama
8/25 Montgomery, Alabama
8/26 Atlanta, Georgia
8/27 Nashville, Tennessee
8/28 Memphis, Tennessee
8/29 Birmingham, Alabama
8/30 Chattanooga, Tennessee
8/31 Augusta, Georgia
9/1 Charleston, South Carolina
9/2 Columbia, South Carolina
9/3 Greenville, South Carolina
9/4 Norfolk, Virginia
9/5 Washington, D.C.
9/6 Raleigh, North Carolina
9/7 Charlotte, North Carolina
9/8 Spartenburg, South Carolina
9/9 Richmond, Virginia
9/10 Philadelphia, Pennsylvania
9/11 Newark, New Jersey
9/12 New York, New York (Brooklyn Paramount)

Strangely, the artists on this tour didn't all travel together in a single bus; each of the acts was responsible for getting around by itself. The five Counts, plus road manager Will Scott, piled into an old Kaiser and drove from concert to concert. (Said Robert: "It was horrible.") Try plotting the route on a map (as I did) to see what they went through on a single tour. It will give you new respect for your favorite artists.

In October, Dot issued their next release: "Waitin' Around For You"/"Baby I Want You." "Waitin'" was written by Will Scott, while "Baby" was written by the Counts' own Bobby Young. When that, too, failed to chart, Dot put out "Let Me Go Lover"/"Wailin' Little Mama" in December (the same month that the Counts were part of a tour of the Midwest with saxman Gene Ammons' orchestra). "Let Me Go Lover" was, of course, the R&B cover version of Joan Weber's #1 Pop smash, also covered by the 4 Tunes. Until this point, Chester Brown had fronted all the Counts' songs. "Wailin' Little Mama" marked the vocal debut of Bobby Young as lead.

The January 1, 1955 Indianapolis Recorder had a giant headline that ran across the full page: "The Counts Top New Year's Bill At Sunset Sat. Nite". This was followed by a modest six-paragraph article that didn't really say much. Other than telling us they'd be at the Sunset Terrace Ballroom on January 1, along with Step Wharton, Debbie Andrews, and "many others" (my perennial favorites), the Counts were only mentioned in a single paragraph: "The Counts will feature such outstanding hits as 'Let Me Go Lover,' 'Darling Dear,' 'Waiting Around For You,' etc. These boys are terrific, and are among the nation's top singing groups of today."

January 1955 found them at the Trianon Ballroom in Chicago, with Roy Hamilton, the Spaniels, Jimmy Reed, Big Maybelle, Lavern Baker and the Flamingos. There was supposed to be a tour of California, but the money offered wasn't enough for them to go. That didn't stop the booking agency: another group was sent in their place (of course, they called themselves "the Counts"!).

April saw the release of "From This Day On"/"Love And Understanding" (a pair of Will Scott compositions), followed, in August, by "I Need You Tonight"/"Sally Walker." The former was written by Bobby Young; the latter by Will Scott. Two of these ("Understanding" and "Walker") were led by Bobby Young. In June, they appeared at Indianapolis' Turf Bar (at 2320 West 16th Street) with jazz guitarist Wes Montgomery and his trio.

No further Counts records appeared in 1955. There was only one more to go.

In January 1956, two years after "Darling Dear," Dot issued the final Counts record: "To Our Love"/"Heartbreaker." "To Our Love" was penned by Chester; "Heartbreaker" by Will Scott. Once again, there was no chart action.


With no hits for two years, Dot didn't pick up the Counts' contract, and that was it for their recording career. They weren't the Counts on Mercury or Sun-Set. They were especially not the Counts on Note in November 1956 ("Sweet Names"/"I Guess I Brought It All On Myself"). Note was a local Indianapolis label (conveniently owned by Mel Herman). Both sides were written by Will Scott. Actually, this bunch of Counts (Harry Blackwell, Bernard Harris, Dwane Harris, Jimmy Pierson, and Jimmy Scruggs) had formerly been known as the 5 Dots, when they'd recorded for both Dot and Note in 1954. Robert Penick remembered the 5 Dots: "We knew them. They were another group from Indianapolis. I haven't seen any of them in years and years."

But it wasn't over for the Counts. Realizing that Mel Herman wasn't doing his managerial duties too well, they had abandoned him in mid-1956. Realizing that Dot didn't promote their records, they abandoned recording also. What they didn't abandon was singing. At the time they graduated High School (in '53 and '54) they had no jobs or families and could devote themselves to singing full time; now it was different. They began to cut back, only doing local appearances. However, the "only" didn't mean they stopped; the Counts continued to work through the 50s and 60s.

The only change the group made was in their name. Since they had their following in Indianapolis, when they played there, they were still "The Counts"; whenever they had an engagement anywhere else, the billing read "The Masters."


Today (this was written in 1995), the Counts still appear occasionally. Yes, the same five members appeared, in 1985 and 1986, at the "Indiana Black Expo" Oldies But Goodies concert. In 1994, they performed at Crispus Attucks High Schools' 40th reunion of James Lee's Class of '54. Talk about groups with staying power! But time takes its toll: Bobby Young passed away in July 2001, Chester Brown in March 2012, James Lee in April 2018, Robert Penick in April 2020, and Robert Wesley, the last survivor, in May 2021.

It's a shame that Dot spent all their promotional time on Pat Boone and none on the Counts; they deserved better.


Thanks to Mitch Rosalsky and Galen Gart.




THE COUNTS
All leads are by Chester Brown, except for "Wailin' Little Mama,"
"Love And Understanding," and "Sally Walker," which are led by Bobby Young.


DOT
1188 Darling Dear/I Need You Always - 1/54
1199 Hot Tamales/Baby Don't You Know - 5/54
1210 My Dear My Darling/She Won't Say Yes - 7/54
1226 Waitin' Around For You/Baby I Want You - 10/54
1235 Let Me Go Lover/Wailin' Little Mama - 12/54
1243 Love And Understanding/From This Day On - 4/55
1265 I Need You Tonight/Sally Walker - 8/55
1275 To Our Love/Heartbreaker - 1/56

DOT REISSUES
244 Darling Dear/I Need You Always - 6/60
16105 Darling Dear/I Need You Always - 6/60
244 Darling Dear/I Need You Always - 4/65




THE OTHER COUNTS GROUP

DOT (as the 5 Dots)
1204 The Other Night/Each Night - 6/54

NOTE (as the 5 Dots)
1003 I Just Love The Things She Do/Well, Little Baby - 54

NOTE (as the Counts)
20000 Sweet Names/I Guess I Brought It All On Myself - 11/56




Unca Marvy's Home Page
More Articles