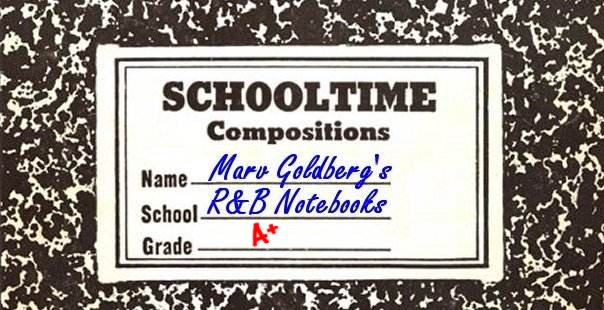 The Piccadilly Pipers

By Marv Goldberg

based on an interview with Clem Moorman


© 2006, 2009 by Marv Goldberg
[Note: Most of the information about Max Dickman and his labels comes from Charlie Horner's 1972 interview with Max's son, Mel Dickman.]


There has been much speculation over the years as to the origins of the Piccadilly Pipers and what relationship they had to the Bunny Banks Trio. Their story turned out to be far more complex than I'd imagined.

Let's start our journey with Clement "Clem" Moorman. Born on March 20, 1916 in Newark, New Jersey, he was taught to play the piano by his sister, Hazel. By the time he was around 22, he was part of Johnny Jackson's Society Orchestra, which played black society functions in Newark (such as the prestigious Terrace Ballroom).


In 1939, Clem teamed up with a bunch of Newark musicians to form an orchestra called the Dictators. While they would have a somewhat variable membership, the usual culprits were: Clem Moorman (piano), Willie Johnson (guitar), Howard Scott (trombone), Al Henderson (bass), Harold "Hal" Mitchell (trumpet), Chippy Olcott (trumpet), Robbie Plater (alto sax), Count "Red" Hastings (tenor sax), and Earl Nelson (drums; replaced by Danny Gibson by the time of their recordings).


Herman Lubinsky, who owned a record shop at 58 Market Street, decided to record them at an audition session in late 1939. (The reason for this is unknown; he didn't have a record label at the time.) The session produced four masters: "Rhythm And Bugs," "Tricks," "Heyfus-Geyfus," and "Jam And Crackers." Lubinsky didn't get around to releasing any of these until 1942, when they became the first two releases (as the "Savoy Dictators") on his new Savoy label. This was, of course, long after the group had ceased to exist.

In 1940, the Piccadilly Club (on Peshine and Waverly Avenues in Newark) decided that they should have a house band. They approached Clem Moorman, and he took Willie Johnson, Howard Scott, and Al Henderson from the Dictators. This was mostly all right with the club's management (Georgie Haber and Roddy Rodberg), but they decided that they wanted a small lounge act, not a band; trombonist Howard Scott had to go. Now they were a trio.

Then, someone at the club found guitarist Ernie Ransome and introduced him to the guys. Management had decided that it would be better to have a guitarist who also sang, which Willie Johnson didn't. Now the trio was: Clem Moorman (piano), Al Henderson (bass), and Ernie Ransome (guitar). What was missing was a name. The Piccadilly part wasn't too hard, considering that they were working at the Piccadilly Club. It was Ernie who added "Pied Piper" to the mix. They combined the names, and the "Piccadilly Pipers" they became.


The accompanying photo (thanks to Tony Fournier), from the November 8, 1941 issue of the Afro-American, shows the entertainers at the Piccadilly Lounge. Ernie Ransome, Clem Moorman, and Al Henderson are part of the unnamed group (although Henderson didn't make it to the photo). The vocalists (not part of the group - I checked with Clem Moorman) are Myril Turner and Bea Morton. Merle Turner had been a vocalist with Erskine Hawkins; I don't know if the paper misspelled his name or if he also appeared as "Myril." Bea Morton is touted as a "popular Decca recording artist," although her only appearance there, as far as I can tell, was with Hot Lips Page on a single song from May 1941: "No Matter Where You Are."


However, it seemed that no one could leave them alone to just play some music. Their booking agent decided that they needed a female singer to round out the group. The girl he came up with was Jewel Page (although in an interview many years later, Al Henderson referred to her as "Jewel Collins"). According to Clem, Jewel only lasted long enough to play a single month-long engagement (at Wilson's Café in Philadelphia) before leaving the group. By June 1943, Jewel Page was appearing with the 3 Blazes in Long Beach, California.

Jewel was replaced by Gertrude Melba Smith, who had been born in New Orleans on June 10, 1920, although her family soon relocated to Bessemer, Alabama. In the late 30s, she became the singer with saxophonist Teddy Hill's band. (In 1945, Melba and Teddy would become the parents of a child, also named Melba; she would grow up to be 70s singing star Melba Moore.)


Somewhere along the way, Al Henderson left, for medical reasons, to be replaced by bassist Henry "Pat" Padgette. The group had finally stabilized: Clem Moorman (piano and vocals), Ernie Ransome (guitar and vocals), Henry Padgette (bass), and Melba Smith (vocals).


Every time Clem would go into Herman Lubinsky's record store, Lubinsky would say "get something together and I'll record you." In the summer of 1942, he finally got the Piccadilly Pipers into the studio. Unfortunately, the "Petrillo Ban" (which prevented union musicians from recording) had begun on August 1 and it would have been foolhardy to risk their union cards by recording under their own name. But Lubinsky wasn't dismayed. He just dreamed up the name "Bunny Banks Trio" and recorded them anyway. (The procedure of recording a union act under a different name was termed "bootlegging" in the 40s.) While he was at it, Lubinsky decided that Melba Smith should henceforth be known as "Bonnie Davis."

They must have had a pretty large repertoire, since they recorded 14 songs in a relatively short period of time (the sessions aren't dated, but the master number gaps are small). At their first session, they recorded "Don't Stop Now," "That Ain't Right," "Moon Nocturne," and "I Can't Get Started." The second session produced "He Knows How To Knock Me Out," "Why Don't You Do Right," "Bunny's Boogie," and an unknown fourth title (which was probably "Low Down Boogie"). The third session gave us "Jitterbug Waltz," "He Knows How To Knock Me Out" (second version), "It Ain't Good For Me," and "Knock Me Out With A Boogie Bar." A fourth session only had two numbers: "Paratroop Boogie" and "Bouncing On The Boardwalk."


Later in 1942, Savoy changed its master numbers from a 2000 series to a 6000 series. The reason I mention this is that I can't tell what kind of time gap existed between the prior undated session and the next (also undated) one, which was assigned 6000-series numbers. That session resulted in "Get In Touch With Me," "No Love Blues," "I Don't Stand For That Jive," and "So Long." Lubinsky was clearly stockpiling masters for a long strike. In December 1942, Savoy started advertising upcoming Bunny Banks Trio sides: "Don't Stop Now," "Moon Nocturne," "That Ain't Right," and "I Can't Get Started" (the same ad touted the Savoy Dictators sides as "4 SMASH HITS").


Finally, in January 1943, Savoy actually issued a record by the Bunny Banks Trio (don't be too hard on Herman; the shellac needed for making 78s was hard to come by). The two tunes picked for the debut were "Don't Stop Now" and "Moon Nocturne." "Don't Stop Now" became a big hit (actually, their only one), holding on to the #1 position on the Harlem Hit Parade for five weeks. Lubinsky grudgingly paid them for it: Clem thinks it was around $75. (I suppose that even he thought he owed the group something for making a major hit out of only the third Savoy release. Yes, children, this is the song that put Savoy Records on the map.) For reasons unknown, it was re-issued within a couple of months with "Paratroop Boogie" (a Clem Moorman piano solo, which credits "Bunny Banks At The Piano") as the new flip (this combination was first advertised in May).


[Incidentally, writer credit for "Paratroop Boogie" went to "H. Luby," a thinly-disguised nom de plume for Herman Lubinsky. Didn't think he was a songwriter, did you? Well, BMI lists his accomplishments as including "Annie Laurie," "Little Brown Jug," and an awful lot of gospel songs that Mrs. Lubinsky's little boychick probably had fun sticking his name on.]

"Don't Stop Now" entered the Harlem Hit Parade on January 30, at #8. By March 6, it was #1, a position it held for all but one of the next five weeks, at which time it mysteriously disappeared from the survey.


In February, Savoy released "That Ain't Right" and "I Can't Get Started." This was followed, around March, by "He Knows How To Knock Me Out" with "Why Don't You Do Right (Get Me Some Money Too)" as the flip. The vocal was done by Bonnie Davis ("The Oomph Girl"), but strangely, this side was credited to the "Bunny Banks Sextette" (although it was recorded at the same session as all the other Trio releases). This was possibly another ruse to throw the union off their trail.

At some point, possibly the same month, Savoy reissued "He Knows How To Knock Me Out" (using the same record number), but this time the instrumental, "Low Down Boogie" was the flip.

In July 1943, the group was at Lou's Chancellor Bar in Philadelphia. The review mentioned that the Bunny Banks Trio was actually the Piccadilly Pipers. However, after getting that right, it went on to say that "Bunny Banks," the bass player had dropped out of the group. In August, Savoy issued the instrumentals "Bunny's Boogie" and "Knock Me Out With A Boogie Bar."


September 1943 saw "No Love Blues"/"I Don't Stand For That Jive." October had two entries: "Jitterbug Waltz"/"It Ain't Good For Me" and "Get In Touch With Me"/"So Long."

We actually know the date of the group's next session: on January 20, 1944 they recorded "You're Not Doing Your Home Work," "Embraceable You," "Shoo Shoo Baby," " a second, never-released version of "I Don't Stand For That Jive," and "Groovy Like A Movie." By this time, the musicians' ban had ended and the session was finally credited to the Piccadilly Pipers. The "Bunny Banks Trio" was (almost) dead.

In February 1944, Savoy issued "Shoo Shoo Baby"/"You're Not Doing Your Home Work" by Bonnie Davis & the Piccadilly Pipers. Around this time, Bonnie had her tonsils removed; fortunately, it didn't affect her voice.


Sometime during 1944, bassist Henry Padgette departed, to be replaced by Ed "Skeets" McKaine. It was this group - Clem Moorman (piano), Ernie Ransome (guitar), Skeets McKaine (bass), and Bonnie Davis (vocals) - that would do all the recordings for the next ten years. Padgette seems to have then joined a group called the Three Links And A Wink. He passed away on October 3, 1948, at the age of 25.


Later in 1944, Savoy re-released "Don't Stop Now" and "He Knows How To Knock Me Out." A re-release of 1943's "I Don't Stand For That Jive" was issued in November. Its flip was another non-Pipers recording: "I Wonder" by Private Lloyd Thompson. Jazz critic Leonard Feather had put together a band (his Hip-Tet) as backup for a Helen Humes session. At the end of that session, they recorded one more song: Lloyd Thompson's cover of Cecil Gant's smash "I Wonder." For some reason, the Pipers' re-issue was placed on its flip.


In February 1945, Savoy issued "Embraceable You." Considering all the Pipers' unreleased tracks, it's surprising that the flip was "Always" by Billy Daniels (with the Stuff Smith Trio). Even more surprising, "Embraceable You" was once again credited to the Bunny Banks Trio. (This is the last time we'll encounter this name, but Savoy re-released several of their tunes, finally credited to the Piccadilly Pipers.)


The final Savoy session took place on December 10, 1945. Someone at Savoy decided to add drummer Shelly Manne to the mix, but he was never a member of the group. The songs they recorded that day were: "Upstairs," "Let Me Play With Your Poodle," "Let's Beat Out Some Love," and "Forget It, You're Still In Love." That same month saw the release of "Upstairs"/"Forget It, You're Still In Love."

Enter Lloyd Thompson again. He was at the studio that day, and the Pipers backed him on two songs: "Jockey Blues" and "Just In Case You Change Your Mind." These were released, as by "Lloyd Thompson's Orchestra," in January 1946.


That same month saw a re-release of "Don't Stop Now" (its fourth outing) and "He Knows How To Knock Me Out" (its third). In March, Savoy issued the Pipers' delicious version of Tampa Red's "Let Me Play With Your Poodle" (which itself was loosely based on "It's Tight Like That"). The flip was a reissue of 1943's "So Long."

The final Piccadilly Pipers record on Savoy (two more reissues) came out in August 1946: "You're Not Doing Your Home Work"/"I Don't Stand For That Jive."


Their next record was on the new Tune Disk label from around October 1946: "The Wolf Is On The Loose Again"/"You Taught Me How To Cry." Tune Disk (from Collegeville, Pennsylvania) was owned by Edward Wilson and R. Howard Mackissick. (Both sides would be reissued on Keystone, a related company, in 1950.) When the Tune Disk record was released, the Pipers were appearing at the Three Deuces in Manhattan. Dorothy Kilgallen's November 7 column said of that show (and Bonnie in particular), "... if you ask her to sing 'Come Rain, Come Shine' you won't be disappointed."

After that, I couldn't find any appearances for a while, other than at Louie's (125th Street in Harlem) in March 1947 and the Cadillac (Cumberland, Maryland) in May.


Around March 1948, the Pipers found themselves at Philadelphia's Raven Records, where they recorded the misspelled "(Gimme Gimme Gimme Some) Gefilta Fish," "Have You Ever Been Lonely," and "Shout It." The first two were released on Raven in 1948. In April, all the Raven masters were sold to Deluxe, where "Have You Ever Been Lonely" was released twice that year. The first time, it had "(Gimme Gimme Gimme Some) Gefilte Fish" [this time spelled correctly] as the flip; the next time found it coupled with "Shout It."

In 1949, Savoy decided to release "Don't Stop Now" for the fifth and final time. Coupled with "Upstairs," it was credited not to the Bunny Banks Trio, nor even to the Piccadilly Pipers, but to "Bonnie Davis And Clem."


In May 1950, Philadelphia's Keystone Records reissued the 1946 Tune Disk record: "The Wolf Is On The Loose"/"You Taught Me How To Cry." (Note that the original title was "The Wolf Is On The Loose Again.")


Then it was off to Columbia, where, on June 1, 1950, they recorded: "(I'm Not Cryin' Over You) I'm Peelin' Onions," "Your Fool Again," "Toy Piano Man," and "Toy Piano Boogie." It took Columbia until July to announce their signing, at which time they also touted the pacting of the Carols, the Velvetones, the Naturals, and Oscar Moore.

The toy piano tunes (on which Clem actually played a toy piano) were released in July 1950, and they used "Toy Piano Man" to win the Arthur Godfrey Talent Scouts show. Their prize was a week's worth of appearances on Godfrey's morning radio show. Unfortunately, they were appearing in Pennsylvania at the time, so there was a whole lot of driving done that week. In early August, they were guests on the Robert Q. Lewis Show (billed, in the paper, as the "Piccadilly Players"), also doing their toy piano routine.


In August 1950, Columbia issued "(I'm Not Cryin' Over You) I'm Peelin' Onions"/"Your Fool Again." On August 4, the group guested on the Garry Moore radio show on CBS. While those could be considered joyous events, a real joyous event that took place around this time was the marriage of Bonnie Davis and Clem Moorman. (Sometime after their daughter Melba was born, Bonnie and bandleader Teddy Hill had broken up.)

The Pipers' next stop was at Decca's Coral subsidiary, where, on December 5, 1950, they recorded "When You Come Back To Me," "I Want My Baby," "Out In The Cold Again," and "All Of Me." Although Coral announced their signing that same month, Clem claims that they didn't have a contract at all; they were just paid by the session.


"Out In The Cold Again" and "I Want My Baby" were paired for a January 1951 release. "When You Come Back To Me" and "All Of Me" were issued in March.


There was another Coral session on October 7, at which they waxed "I Like It" and "One Little Raindrop." These were released the following month.


In 1952, they hooked up with Max Dickman, a Philadelphia businessman and songwriter. He had the group record "Pickin' Petals" and "Love, Look What You've Done," two songs that he'd written. He sold the masters to Apollo, which released them as "Clem's Pipers" in June of that year.


Other recordings done for Dickman in 1952 resulted in releases on his own Chester label. The four sides ("Two Shadows," "What More Could I Want," "Let That 'Bumble' Be," and "I Wanna") were released as "Judy King and the Knights" (possibly so as not to conflict with the tunes he'd sold to Apollo).


Around April 1954, Dickman started the Melmar label in Broomall, Pennsylvania, named after his son, Melvin, and his wife, Marilyn (his Chester label had indicated "Melmar" as the publishing company). The Pipers recorded several songs for him, all of which were released on Melmar that year: "So Near And Yet So Far" (with a harp), "A Long Way To Go" (uptempo, with a harp), "If You Only Knew," "Sometimes," "How Could You," and "Since You're Gone."


Dickman sold "How Could You" and "Since You're Gone" to RCA Victor, which released them on its Groove subsidiary in August 1954. Two other songs ("Angry" and "I Wanna") were released on RCA's X subsidiary in January 1955 (where they were advertised as by the "Piccadilly Players"). "I Wanna" is the Judy King and the Knights cut; "Angry" is another song that they'd done for Dickman, at an unknown date.

Right after the Melmar recordings, Ernie Ransome and Skeets McKaine left the Pipers. Relocating to Florida, they became a duo called (logically enough) "Ernie And Skeets." By November of that year, Ernie was appearing, in Philadelphia, with a group called the Tempos (it was noted that he was "formerly with Bonnie Davis and the Piccadilly Pipers, who have been favorites in Philadelphia and the New Jersey sector through the years").


To round out the group, Clem and Bonnie came up with some new members: bassist James "Doc" Starkes and guitarist Walter "Pinky" Smith. Thus, the Piccadilly Pipers continued on. Doc Starkes (who had been with the 4 Blues on their Decca, DeLuxe, and Apollo sides) only stayed a short time, however, before going off to form the Nite Riders (which recorded for a succession of labels throughout the rest of the 1950s, beginning with Apollo on June 21). He was replaced by bassist Grachan "Brother" Moncur.

[Doc Starkes was from Philadelphia, as were many of the labels the Piccadilly Pipers recorded for: Tune Disk, Raven, Keystone, Chester, and Melmar. I asked Clem about the Pipers' Philadelphia connection and he told me that "Philadelphia was an open town for small groups. There were lots of small clubs that wanted just a quartet or trio. There was more money there than in New York, unless you were a big name."]


And then, Bonnie Davis started recording under her own name. In October 1955, she did some solos for Decca: "Pepper-Hot Baby" (a cover of Gisele MacKenzie's hit) and "For Always, Darling." In the following year, there was "I've Lost All My Love For You"/"I'll Make You Mine." [Note that Clem Moorman played piano on all her solo sessions; he's unsure if the rest of the Pipers were on any of them.]


But the Pipers were still around. There are ads for them all through 1955. They were at Miami's Club Wally in January 1955, the Village Night Club (Lancaster, Pennsylvania) in April (and back in September). On January 13, 1956, they returned to Club Wally, remaining until the end of April. At the end of the year, they were at Miami's Clover Club.


As long as they were in Miami, there was some recording for Henry Stone's Chart records. The first was "Where's My Baby"/"I Loved Only You", released around March 1956. The second, released in August, was by "The Piccadilly Pipers and the Pic-a-dillies" (a female group): "Mr. Butterball"/"A Lonely Lover's Prayer." However, Clem has no memory of these tunes at all (or the female group, for that matter). I originally thought that this was an unrelated group, but it turns out that Bonnie Davis wrote "Where's My Baby" (along with label owner Henry Stone).


[A phone call to Henry Stone proved that he didn't remember the songs either. While he recalled recording the Pipers, he had no memory of how it all came about or whose decision it was to add the girl group. All he remembered was that the sessions took place in his studio at Southwest 8th Street in Miami and that Sonny Thompson was the bandleader. Unfortunately, he no longer has any session files.]


In April of 1958, Bonnie released "Take A Number From One To Ten"/"If You Only Knew" (a song she'd originally recorded with the Pipers for Melmar) on New York's Tune Tone label. Later that year, she had "Please Return My Heart"/"Come Up Early And Stay Late" on Gary (with an uncredited group). Late 1959 saw "You're Nobody Till Somebody Loves You"/"When I Lost You" on IFIC.


Sadly, the Piccadilly Pipers had ceased to exist by the end of the decade. However, I was able to find some ads (from May 1957, February 1958, December 1958, and March 1959) that advertised Bonnie and the Piccadilly Pipers. Clem was unable to give me any details; he felt that they were probably pick-up musicians.


Now that the Piccadilly Pipers had faded into history, Bonnie Davis and Clem Moorman continued on as "Bonnie & Clem," appearing in lounges and supper clubs. (For example, Rube's Restaurant, in Allentown, Pennsylvania, at the time "You're Nobody Till Somebody Loves You" was out; the Flamingo Hotel in Las Vegas; the Crown Hotel in Miami Beach; the Casbah in Los Angeles; Andy's in Denver; and Fishers in Toronto.) Around 1964, the Tune Tone label issued a Bonnie & Clem LP, called All I Want Is You.

They were still appearing together in 1971. On June 15 of that year, Melba Moore was a guest on David Frost's TV show; she brought along her mother and step-father, Bonnie and Clem. However However, all good things come to an end: Bonnie and Clem were divorced a couple of years later. In August 1976, Bonnie Davis passed away.

Through the years, Clem Moorman has continued to play the piano. However, he's added to his repertoire by appearing in several movies: "Down To Earth," "Bringing Out The Dead," "Loose Cannons," "Legal Eagles," "Trading Places," and "That's Adequate." He's also done TV, theater, and commercials.

While Clem has always kept working, the recordings are a source of frustration. "I don't even know why we did them," he says. "We never made any money from them." And without a hit record, it was harder for their booking agent to come up with appearances. But come up with them he did. Over the years, the Piccadilly Pipers played all over the country. Clem can remember the Fort Pitt Café (Atlantic City), Eddie Leonard's Spa (Baltimore), the Flamingo Hotel (Las Vegas), and the Park Valley Inn (Allentown). There were also engagements in Omaha and Denver, and, of course, many, many, local gigs in New Jersey, New York, and Pennsylvania. Other engagements that I was able to find were at the Club Nomad (Atlantic City), Lou's Chancellor Bar (Philadelphia), Lou's Moravian (Philadelphia; whoever "Lou" was, he owned several venues in Philadelphia), Kellner's Little Rathskeller (Philadelphia), and Joe Louis' Cafe (New York).

Let's talk "small world." I received an email from Ron Richardson, looking for some information about his father, Donald Raysor (of the Velvets and Valentines). He turned out to be Melba Moore's manager and he was the one who told me that Clem Moorman was still alive. He then proceeded to set up this interview. I always find it interesting how things are interconnected.


When I originally wrote this (in September 2006), Clem Moorman was 90 and, amazingly, still appeared, playing piano every Wednesday through Saturday, at Bareli's Restaurant in Secaucus, New Jersey. By February 2009, at 92, Clem cut back a bit: he only performed twice a week! In the summer of 2013, after 12 years, he finally gave that up, when Bareli's closed for remodeling. "I never was rich," he says. "I never will be rich." But it's a labor of love which has paid large dividends for his fans.

I'm happy to report that, in September 2013, Clem, at 97 is, in his words, "still hanging in there." He sure is: he's got a new album, called "Live From Martha's." (It may be true that the songs were recorded in 1995 when he was performing at Martha's Vinyard Restaurant in Clifton, New Jersey, but heck, how many 97 year olds get to issue an album?)

On March 20, 2016, I called Clem to wish him a happy 100th birthday. He told me that he still plays, once a month, in Cortina's Restaurant and at church. Clem passed away on July 21, 2017 at the age of 101. He was truly a man who loved and appreciated life.


Discography courtesy of Ferdie Gonzalez. Special thanks to Ron Richardson, Charlie and Pam Horner, Doug Seroff, Neil Hirsch, Pete Grendysa, Matt Futerman, Paul Ressler, and Tony Fournier.




DISCOGRAPHY
THE SAVOY DICTATORS
SAVOY (instrumentals; all tracks recorded in 1939)
100 Rhythm And Bugs/Tricks - 42
101 Heyfus-Geyfus/Jam And Crackers - 42

UNRELEASED SAVOY
I Know That You Know (recorded 1940)



THE BUNNY BANKS TRIO
(A name used by the Piccadilly Pipers to get around the musicians' strike)
SAVOY
102 Don't Stop Now (BD)/Moon Nocturne (BD) - 1/43
102 Don't Stop Now (BD)/Paratroop Boogie (I) - 43
"Paratroop Boogie," a piano solo, is credited to "Bunny Banks at the piano"
103 That Ain't Right (BD)/I Can't Get Started (BD) - 2/43
104 He Knows How To Knock Me Out (BD)/Why Don't You Do Right (Get Me Some Money Too) (BD) – ca. 3/43?
"Why Don't You Do Right (Get Me Some Money Too)" was credited to the "Bunny Banks Sextette"
104 He Knows How To Knock Me Out (BD)/Low Down Boogie (I) - ca. 3/43
109 Bunny's Boogie (I)/Knock Me Out With A Boogie Bar (I) - 8/43
110 No Love Blues (BD)/I Don't Stand For That Jive (BD/CM) - 9/43
112 Get In Touch With Me (BD)/So Long (BD) - 10/43
113 Jitterbug Waltz (I)/It Ain't Good For Me (BD) - 10/43

UNRELEASED SAVOY
He Knows How To Knock Me Out (first version) - S2027 - 42
unknown title - S2029 (unless this is the released "Low Down Boogie") - 42
Bouncing On The Boardwalk - S2042 - 42



BONNIE DAVIS & THE PICCADILLY PIPERS
(* = had been recorded as the Bunny Banks Trio)
SAVOY
126 Shoo Shoo Baby (BD)/You're Not Doing Your Home Work (BD) - 2/44
5500 Don't Stop Now* (BD)/He Knows How To Knock Me Out* (BD) - 44
5512 I Don't Stand For That Jive* (BD, CM)/[I Wonder - Private Lloyd Thompson] - 11/44



THE BUNNY BANKS TRIO
SAVOY
531 Embraceable You (BD)/[Always - Billy Daniels, with the Stuff Smith Trio] - 2/45



BONNIE DAVIS & THE PICCADILLY PIPERS
SAVOY
5517 Upstairs (CM, BD, ER, EM)/Forget It, You're Still In Love (BD) - 12/45



LLOYD THOMPSON'S ORCHESTRA
(The Piccadilly Pipers, with Lloyd Thompson doing vocals)
SAVOY
5518 Jockey Blues (LT)/Just In Case You Change Your Mind (LT) - 1/46



BONNIE DAVIS & THE PICCADILLY PIPERS
(* = had been recorded as the Bunny Banks Trio)
SAVOY
5519 Don't Stop Now* (BD)/He Knows How To Knock Me Out* (BD) - 1/46
5525 Let Me Play With Your Poodle (CM, BD)/So Long* (BD) - 3/46
5531 You're Not Doing Your Home Work (BD)/I Don't Stand For That Jive (BD, CM) - 8/46


UNRELEASED SAVOY
I Don't Stand For That Jive - S5563 - 1/20/44 (second version)
Groovy Like A Movie - S5564 - 1/20/44
Let's Beat Out Some Love - S5862 - 12/10/45


TUNE DISK
100 The Wolf Is On The Loose Again (CM)/You Taught Me How To Cry (BD) - ca. 10/46


RAVEN
417 Have You Ever Been Lonely (BD)/(Gimme Gimme Gimme Some) Gefilta [sic] Fish (all) - ca. 3/48


DELUXE (Raven masters)
1177 Have You Ever Been Lonely (BD)/(Gimme Gimme Gimme Some) Gefilte Fish (all) - 4/48
1179 Have You Ever Been Lonely (BD)/Shout It (ER, BD, CM) - 48



BONNIE DAVIS & CLEM
(old Savoy masters; * = had been recorded as the Bunny Banks Trio)
SAVOY
695 Don't Stop Now* (BD)/Upstairs (CM, BD, ER, EM) - 49



BONNIE DAVIS & THE PICCADILLY PIPERS
KEYSTONE
634 The Wolf Is On The Loose (CM)/You Taught Me How To Cry (BD) - 5/50


COLUMBIA
30215 Toy Piano Man (BD)/Toy Piano Boogie (I) - 7/50
30219 (I'm Not Cryin' Over You) I'm Peelin' Onions (BD)/Your Fool Again (BD) - 8/50


UNRELEASED COLUMBIA
I Have News For You, Baby
I Ain't Got Nobody


CORAL (Decca subsidiary)
65043 Out In The Cold Again (BD)/I Want My Baby (BD) - 1/51
65046 All Of Me (BD)/When You Come Back To Me (BD) - 3/51
65074 One Little Raindrop (BD)/I Like It (BD) - 11/51



CLEM'S PIPERS
APOLLO
1193 Love, Look What You've Done (BD)/Pickin' Petals (BD) - 6/52



JUDY KING & THE KNIGHTS
CHESTER
1200 Two Shadows (BD)/What More Could I Want (BD) - ca. 52
1201 I Wanna (BD)/Let That "Bumble" Be (all) - ca. 52



BONNIE DAVIS & THE PICCADILLY PIPERS
MELMAR
100 So Near And Yet So Far (BD)/A Long Way To Go (BD) - ca. 4/54
101 If You Only Knew (BD)/Sometimes (BD) - 5/54
102 Since You're Gone (BD)/How Could You (BD) - 54


GROOVE (Melmar masters)
0032 Since You're Gone (BD)/How Could You (BD) - 8/54


X (Chester/Melmar masters)
0086 Angry (BD)/I Wanna (BD) - 1/55



THE PICCADILLY PIPERS
CHART
615 Where's My Baby (BD)/I Loved Only You (BD) - ca 3/56
619 A Lonely Lover's Prayer (BD)/Mr. Butterball (BD) - 6/56 [with the "Pic-a-dillies"]


GARY (label only credits Bonnie Davis, but there's a group - some incarnation of the Piccadilly Pipers?)
1008 Please Return My Heart/Come Up Early And Stay Late - late 58



LEADS:
BD = Bonnie Davis; CM = Clem Moorman; ER = Ernie Ransome; EM = Ed McKaine;
LT = Lloyd Thompson, backed by the Pipers; I = Instrumental





BONNIE DAVIS SOLOS
DECCA
9-29718 Pepper-Hot Baby/For Always, Darling - 10/55
9-29802 I've Lost All My Love For You/I'll Make You Mine - 56


TUNE TONE
101/102 Take A Number From One To Ten/If You Only Knew - 4/58


IFIC
102 You're Nobody Till Somebody Loves You/When I Lost You - late 59



BONNIE & CLEM
TUNE TONE SK 1000 All I Want Is You - ca. 1964
No Man Is An Island
Just A Little Lovin'
Basin Street
Exodus
The Heart Of A Fool
Capucciana
You're Nobody Till Somebody Loves You
Moonlight In Vermont
Madeira
When I Lost You
All I Want Is You
It's Alright With Me




Unca Marvy's Home Page
More Articles