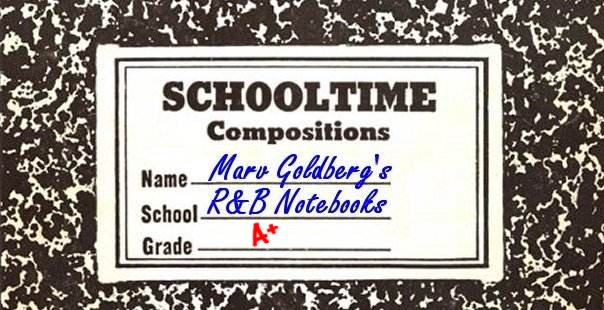 The Hollywood 4 Blazes
By Marv Goldberg

© 2019 by Marv Goldberg


The Hollywood 4 Blazes were extremely popular in Los Angeles for a few years, although nowhere else. (They never seem to have appeared outside of the Los Angeles area.) They made a lot of good music: seven records and many appearances on AFRS Jubilee shows. [I'll pause for a moment of silence from all the current and former firefighters out there who know how many instances of "four blazes" I had to wade through in newspapers.]



They started as the 3 Blazes. There's a mention of a group with that name in the September 20, 1935 California Eagle: "Edythe Turnham's jazz-playing Dixie Aces are the talk of Hollywood and a nightly sensation at the Village Barn. They are backed by a good floor show which includes The Three Blazes, Gertrude Saunders, Bill Smith and others." Is this their beginning? I don't think so, since there's not another mention of a 3 Blazes group until 1941 (also, a February 1943 blurb said that our group had been in existence for two years). There was a dance team around at the time called the "Three Blue Blazes" and I'm pretty sure that's who the 1935 blurb was talking about.

A momentous 1940 event was the formation of a group called the 4 Blazes in Chicago, leading to years of mix-ups with the Los Angeles group. Much more famous, the Chicago aggregation appeared in many parts of the country (although not California) and later recorded for Aristocrat and United, eventually having a #1 R&B hit with "Mary Jo" in 1952. You can read about them at the Red Saunders Research Foundation site.

Finally, the Los Angeles group surfaces. The November 6, 1941 California Eagle had this: "The Three Blazes swing trio is doing some fine business for the Shalimar Cafe in Hollywood, where they are under contract. These 'Cats' are really a 'killer' in swinging and singing their original style of 'jive'. Members of the trio are George (piano) Crawford, La Grande (bass viol) Mason and John (guitar) Mason [sic; they meant 'Moore']."


George Edward Crawford (piano) told the draft board, in October 1940, that he was born on August 8, 1914 in Knoxville, Tennessee (and was currently unemployed). However, other documents (such as Social Security and the California death index) say that he was born in Fort Valley, Georgia on that date (although Social Security has the year as 1913). But Knoxville is correct: in 1930, George was living in Fort Valley with his missionary father, Thomas, a widower; Thomas said that both had been born in Tennessee. George died on May 16, 1993 in Los Angeles.

La Grande Eron Mason (bassist) was born on August 4, 1911 in Long Beach, California and died on February 19, 1988 in Los Angeles. In 1938, he went to Hawaii, presumably with a band, and, although he was only there for a few months, that's where his Social Security card was issued. When he registered for the draft in 1940, he gave his employer as the Goodman Booking Agency. Amazingly, the above first reference to him spelled his name correctly (but don't expect miracles in the future).

John Dudley Moore (guitar) was born in Austin, Texas on October 21, 1907 (per his World War 2 draft registration) or October 20, 1906 (per his California death record). He died on January 6, 1969 in Los Angeles. In 1930, he was a "musician" living in Phoenix. Of course, you know him better as Johnny Moore, who would form the competing "3 Blazers".


Their act featured La Grande Mason moving from bass to piano, playing duets with George Crawford. At that point, Johnny Moore put down his guitar and took up the bass.


By the end of the year, they'd become the 4 Blazes, having added horn player Hugo Dandridge. They were all named in the Christmas ad they placed in the December 18, 1941 California Eagle, when they were still at the Shalimar Cafe.


Hugo Dumuth Dandridge (saxophone and clarinet) was born on February 22, 1903 in Topeka, Kansas and died on April 1, 1989 in Los Angeles. In June 1942 he was called an arranger. He (a "musician") enlisted in the army on December 7, 1942, but was only in through June 30 of the following year. His name was often associated with Local 767 of the American Federation Of Musicians, of which he was a Director, but when he returned from the army, he was only mentioned in the press once more (in March 1945). Just to show that my research is geared towards bringing you facts you can't live without, while he was a student at Washburn College, 19-year-old Hugo was also a paper boy, delivering the Topeka Daily Capital.


Dandridge didn't stay with them very long, since his name was mentioned as part of the "Negro Symphonetta" group in June 1942. The June 25 California Eagle, in speaking of that group's first concert, said: "Hugo Dandridge, local arranger, has contributed a salon arrangement of Claude Thornhill's Snow Falls [sic; they meant 'Snowfall']." When Hugo left the Blazes, they went back to being a trio.

The June 11, 1942 California Eagle had this:


FLASH: The Three Blazes, that "solid" and "mellow" musical trio, is really "going to town" these nights at the popular Jade Cocktail Lounge in Hollywood. These three fine "Cats" have long been a favorite in many of the top night spots here in Hollywood and So. Calif. Their versatile style of arrangements and vocalizing are a few of the reasons why they are rated by many music critics as being one of the most "solid" trios here on the Coast. The personnel: John (guitar) Moore, George (piano) Crawford, and LeGrande [sic] (bass) Mason.


On August 30, 1942, the "Three Blazers" [sic] were part of a benefit for the McKinley Nursery School, held at the Mayan Theater in Los Angeles. They were in good company with Hattie McDaniel, Lena Horne, Clarence Muse, Mantan Moreland, Art Tatum, the Hall Johnson Choir, and Dorothy Dandridge.

The February 13, 1943 Billboard reviewed the 3 Blazes at the Zanzibar Room of the Florentine Gardens in Hollywood: "This two-year-old colored Hollywood group includes George Crawford, piano; Johnny Moore, guitar; and L.A. Mason, bass. Featured is the double piano work of Crawford and Mason, with Moore moving over to the bass post. Highlight of the evening is the fast boogie-woogie tempos of this combo, with Moore taking the vocals, with the others joining in for parts. Outfit makes a nice appearance and fills the bill adequately at this spot."

The March 3 California Eagle had this: "Logrand Mason [sic], manager of the 'Blazes,' after a lengthy engagement at the Florentine Gardens, is now appearing nitely at the Swing Club." Actually, I don't really know what to make of that, since it could be interpreted to mean that the whole group was there too. Another explanation is that Billy Berg's Swing Club might have been an after hours club that only opened when all the other clubs closed, giving La Grande a chance to make some more music (and money). I've only found a single ad for the Swing Club and it didn't give hours, so I can't check that. However, in early 1945, the Blazes were advertised as starting at both the Swing Club and another venue on the same date. I believe, therefore, that the Swing Club was an after hours club and that the 3 Blazes were still intact.


The June 12, 1943 Billboard told us that "THREE BLAZES, featuring Jewel Page, now playing Venetian Cafe, Long Beach, Calif." Was she actually part of the group? I doubt it, since she was an East Coast singer; only advertised in New York (in December 1942 and September 1943). She'd been with the Piccadilly Pipers for a short time, probably in 1942.


There was a strange ad in the July 1, 1943 California Eagle. The content was standard enough: "The fine mellow music of John Moore & The Blazers, plus Lady Will Carr & Her Teasing Tone Piano. Shangri La Club, 1010 E. Slauson (Rear)." What's strange about it is that it wasn't the normal boxed ad, but an entry in the "For Sale" column. When they finally got around to boxed ads, the group was called the "Four Blazes" (but who was the fourth member?). They remained at the Shangri-La until mid-August. Managed by War Perkins, the Shangri-La was an after hours club that opened at midnight.

Another July occurrence was their first recordings for AFRS Jubilee (meant to be played over the Armed Forces Radio Service, not for commercial release). They seem to have recorded four tunes that were put on AFRS Jubilee #35, but there are no known copies of the disc in existence and the AFRS files didn't give the titles, just that they were done by the 4 Blazes.

Johnny Moore's movements are difficult to track in 1943; somewhere between July and December 1943, he'd left the Blazes. (Based on something I'll mention in a bit, I believe he left in December.) He would go on to form his own group, confusingly named the 3 Blazers, with bassist Eddie Williams and pianist Garland Finney (soon to be replaced by Charles Brown). Due to the similarity in names (and newspapers not being all that careful with proofreading), it's sometimes not easy to differentiate them. On November 24, 1943, the California Eagle mentioned that "Garland Finney and his group" were at the Cork Club in Los Angeles. Was that the start of the 3 Blazers? No names were given. My gut feeling is that Moore's parting wasn't amicable and that's what led to him using a similar name for the new group. (None of this is made any easier by the often-mentioned contemporary outfielder for the local Los Angeles Angels: Johnny Moore. Guitarist Johnny Moore doesn't seem to have been mentioned at all in 1944; the first mentions of his 3 Blazers are in 1945.)

[NOTE: it isn't true that Charles Brown was brought into the group when Garland Finney died, as he himself has said. Brown was there in 1945 and Finney died on December 20, 1946.]


In the December 23, 1943 California Eagle, the "4 Blazes" had a Christmas ad that named them: George Crowford [sic], piano; Cornelius Jordan, drums and vocals; LeGrand [sic] Mason, bass; and Harry Walker, manager. Was Johnny Moore no longer there? Probably not. Why were they called the "4 Blazes" when there were only three performers? Did they not have a guitarist or was that position now up in the air? Unfortunately, there are no answers to these questions. Harry Walker's name is located in a funny position; it's possible that the ad had to be re-done at the last minute because Moore had left. The ad said they were at the Club Circle in Hollywood, but that was just another typo; it was the Club Cercle, at which they'd started in October. (And, yes, I know that "cercle" means "circle" in French, but still, these ads need to get it right.)


Cornelius Augustus "Connie" Jordan (drums) was born on May 3, 1920 in Los Angeles and died there on February 29, 2004. In 1940, he was part of Leon Westly & His Counts Of Swing ("Featuring Cornelius Jordan, Crooning Vocalist"). They appeared at the Congo Room ("It's Harlem In Long Beach"), owned by Clarence Chambers, whom Connie claimed as his employer when he filled out his draft registration. After the Blazes, he formed the Jordanaires and then the 5 Knights Of Rhythm. By 1948, he'd given up the drums and become well-known (in the San Francisco area) as a singer, appearing at the Say When club for a half-dozen years.


In early 1944, La Grande Mason appeared with violinist Eddie South (but the blurb didn't say where). In September, Mason and Connie Jordan (along with pianist Billy Taylor) were on some of South's transcription recordings, such as "Snowfall".

According to the January 5, 1944 SaMoJaC (the publication of the Santa Monica Junior College), the 4 Blazes were still at Lew Le Roy's Club Cercle; the February 23 edition of that paper said the same. Since both of these papers called the group the "Four Blazers", they'd gotten a new guitarist by early January 1944, but it took two months for him to be named.

The March 16, 1944 California Eagle reported that "Hollywood's Four Blazes" had been at Hoff Hospital in Santa Barbara (north of Los Angeles): "This quartet, which is well known to radio fans because of its music given over several Los Angeles stations, consists of La Grande Mason, bass; George Crawford, piano; Cornelius Jordan, vocalist and drums; Ulysses Livingston, guitar." (In spite of what the blurb said, I can't find any radio listings for them.)


Ulysses Gwinn Livingston (guitar) was born on January 29, 1912 in Bristol, Tennessee and died on October 7, 1988 in Los Angeles. His career started as a member of the West Virginia State College Band; from there, he became a valet with the Horace Henderson Orchestra. Livingston was on some 1939-40 recordings by the Varsity Seven (on Varsity), as well as recordings with Rosetta Howard (1939), Blue Lu Barker (1939), Helen Proctor (1939), Benny Carter (1940), and Ella Fitzgerald (1940-1). On October 3, 1941 he was one of the guitarists who appeared at a Gibson guitar party at the Hotel Astor in Manhattan (guitarists from many famous bands were in attendance). Drafted in April 1943, he only served until September of that year. Just before he joined the Blazes, he'd been part of the Pete Johnson Trio. On January 24, 1945, Ulysses Livingston was part of the Spirits Of Rhythm that did a session for Black & White (it was just a one-time deal). In 1948, he appeared on the first "Jazz At The Philharmonic" album. He'd later record with Earl Grant in 1959 and was on Grant's "House Of Bamboo" hit. When he was around 60, he also took up the bass guitar.


By now, someone had probably noticed that the 4 Blazes from Chicago were being written about often in Billboard. So our group became the "Hollywood 4 Blazes" or "Hollywood's 4 Blazes", although the "Hollywood" was only used intermittently during 1944.


There was no mention of the 4 Blazes again until September 1944, at which time they started appearing at the Apex Breakfast Club on Central Avenue. A breakfast club opened late at night (11:00 pm in this case) for war workers to see a show. They were advertised at the Apex from September 7 through November 9, but no members were named. Some Apex ads billed them as "Direct From New York".


A December 7, 1944 ad said they were at Woodson's Chicken Shack (which had just opened in October). It looks like they appeared for two weeks, because a December 22 ad for the Club Cercle said "Come out and dance to the music of the Four Blazes. They're tops." However, Cercle ads mostly mentioned their steaks, not their performers, so it's difficult to tell exactly when they were there.


January 1945 was a busy month for the guys. The Hollywood 4 Blazes opened at the Swing Club on January 4, along with Illinois Jacquet's Band. The same day, they were back at Woodson's Chicken Shack; there are ads from January 4 through January 25. This certainly implies that the Swing Club was an after hours joint.

Also in January, at an unknown date, the 4 Blazes had their first commercial recording session, for Otis Rene's Excelsior Records. They did: "Love Will Bloom In Paris This Spring" (vocal by Connie Jordan), "That's A Good Little Old Deal" (all), "I Never Had A Dream To My Name" (vocal by Connie Jordan), and "The Big Leg Mama's Fine" (all). Fortunately, when they were released, Rene put their names on the labels, so we know that the members were still Connie Jordan (drums and vocals), George Crawford (piano and vocals), La Grand [sic] Mason (bass), and Ulysses Livingston (guitar).


On February 18, the "4 Hollywood Blazes" were part of a Jazz and Swing benefit program at Los Angeles' Philharmonic Auditorium. They shared the stage with Coleman Hawkins, Eddie Heywood, Illinois Jacquet, Billy Eckstine, Sarah Vaughan, Billie Holiday, Kid Ory's Creole Orchestra, Dan Grissom, the Red Callender Trio, the Flennoy Trio, Leonard Reed, the Charioteers, and Slim, Bam & Wham ("Slim" was Slim Gaillard, "Bam" was Thomas "Bam" [or "Tiny"] Brown, but I don't know who "Wham" was; he could have been drummer Zutty Singleton or drummer Leo Watson, who'd been with the Spirits Of Rhythm).


Excelsior released "Love Will Bloom In Paris This Spring" and "That's A Good Little Old Deal" in early February 1945, quickly following it with "I Never Had A Dream To My Name" and "The Big Leg Mama's Fine" in March. They were all credited to "Hollywood's Four Blazes".

All four songs were the subject of a single review in the May 5, 1945 Billboard:


This combination of rhythm instruments satisfy when hitting it off in a Harlemese jive groove, with the noodling of piano and guitar and the unison sing swinging of all four Blazes plenty hep to the jive words and music. Foursome spin best for their own jive doggerel, The Big Leg Mama's Fine [in other words, they wrote the song], and as acceptable for another original dish of Harlemese jive patter that platters as That's A Good Little Old Deal [another one they'd written]. But when it comes to the mating sides [the flips], when called upon to present ballad bits, the four boys are strictly back door. Neither the songs, I Never Had A Dream To My Name and Love Will Bloom In Paris This Spring, nor the flat singing of drummer-man Connie Jordan, set off any spark of interest for the listening.


Interestingly, in later years, Connie Jordan was lauded for his singing voice. I guess we all have to start somewhere.

In March, the 4 Blazes recorded "That's A Good Little Old Deal" for an AFRS Jubilee program that also had Dan Grissom and the Red Callender Trio. In April, there was "Oh Boy, That's Where My Money Goes"; in May, it was "Hit That Jive, Jack"; and in June, "Boogie Woogie Billy" and "Man That's Groovy". Chances are, they were all recorded at the same time and slotted into various shows. Since AFRS recordings weren't commercially released, it's difficult to precisely date them.


In early April, the "Original Hollywood Four Blazes" started at the Skylark Cafe ("Hollywood's Futuristic Cocktail Lounge and Dining Room"). They were there through at least the middle of May. Why they were called "original" is a mystery.


Probably in late November 1945, the 4 Blazes held another Excelsior session. This time, there were two known tracks: "As Long As You're Mine (vocal by Connie Jordan) and "Let's Do And Say We Didn't" (vocal by George Crawford). They then seem to have left Otis Rene abruptly, so that this, their final Excelsior record, was released in early December, but was never sent out for review or advertised.

[There were two different songs called "Let's Do And Say We Didn't". The first (written by Joseph McCarthy and Harry Tierney) was sung by Eddie Cantor and Mary Eaton in the 1923 Broadway musical "Kid Boots". The Blazes tune was written by Hughie Prince and Dick Rogers (although the label credits "Roseland-Hamm", neither of whose name is otherwise associated with the song). It was used in the play "The Girl From Nantucket", which opened at Broadway's Adelphi Theater on November 8, 1945. The November 17 Billboard review called it "... one of the worst musicals to arrive on the Stem in a long time." I guess they were right, it closed that very day. I've read other reviews and Billboard was being lavish in its praise. For example, the New York Post reviewer left after the first act and summed it up by saying "It lacks everything."]

Wasting no time, on December 18, 1945, they recorded some songs for Thomas Edward "Ted" Yerxa's new Lamplighter label: "As Long As I Live" (vocal by George Crawford) and the instrumental "Dark Eyes". ("As Long As I Live" had been done by Red McKenzie & the Spirits Of Rhythm on Decca back in 1934.) Their departure from Excelsior had also marked the departure of Connie Jordan; the Lamplighter label credits George Crawford (piano), Ulysses Livingston (guitar), LeGrand Mason [sic] (bass), and Roy Porter (drums). Note that the master numbers aren't contiguous, so there were other tunes recorded, but never released.


Roy Lee Porter (drums) was born on July 30, 1923 in Walsenburg, Colorado and died on January 23, 1998 in Los Angeles. Around 1942, he was part of Milt Larkin's Orchestra. In May 1944, he came to Los Angeles and joined Teddy Bunn in the Spirits Of Rhythm for a short while. After he left the Spirits, he became a member of the Howard McGhee Quartet. Embracing the be-bop movement, he played with Dexter Gordon, Sonny Criss, and Charlie Parker, recording with the latter on his 1946 Dial session. He also drummed behind Charlie Mingus, Benny Carter, Little Richard, and Joe Liggins. In the 1950s he worked with Sonny Criss and Earl Bostic in San Francisco, graduating to Louis Jordan and Perez Prado.


Ted Yerxa was a columnist for the Los Angeles Daily News and also did broadcasts from the Streets Of Paris night club (which, strangely enough, was where the Hollywood 4 Blazes were appearing at the time, having started in September). In late October, the club's owner was one of those accused of refilling name-brand whiskey bottles with inferior liquor.


However, Roy Porter was just a fill-in for the session, because, by the time the Blazes' Christmas greeting appeared in the December 20, 1945 California Eagle, their drummer/vocalist was Dan Grissom. Since the Eagle was a weekly paper, to be named in the ad, Grissom had to have joined them prior to the Lamplighter recordings, but for some reason, he couldn't make the session.


Daniel Henry Grissom (drums/alto saxophone) was born on February 4, 1911 in Mississippi (although he told Social Security that it was February 4, 1915) and died on March 3, 1963 in Los Angeles. Remember, be careful what you wish for. I'm always complaining that I can't find singers in various censuses, but Grissom appears twice in 1940: first, as a "musician - dance orchestra" living in New York with his wife, Ethel; and second (done on purpose, just to confuse me all these years later), as a "musician - orchestra" living with his parents in Leland, Mississippi, married, but there was no wife. (I suppose his parents had serious separation issues.) Strangely, the California death index gives his birthplace as Michigan. The New York Amsterdam News had a little blurb about him when he died and gave his age as 53, tying nicely into that 1911 birthdate. He was a vocalist for both Jimmie Lunceford and Duke Ellington, although it's always Lunceford he's identified with. He's usually mentioned as a saxophonist with Lunceford, but the Blazes' 1945 Christmas greeting says he's their drummer (and he was called that in a May 1943 blurb about the Lunceford band). On "All The Things You Are", Grissom does the vocal, but it contains neither saxophone nor drums.

NOTE Mention should be made of vocalist Jimmy Grissom, dubbed the "Sepia Sinatra". One of the most shadowy people I've ever tried to research, he was called Dan's nephew in a May 1947 blurb, which also said he was 17 (although two others said he was 19). To be Dan's nephew, he'd have to be the child of one of Dan's siblings (Alma, Katie Ernestine, or Thelma). Katie Ernestine had two children, both of whom were far too young, and Thelma's children, if any, would also be too young. (Thelma Grissom was another singer, part of Fletcher Henderson's Rhythm Debs in the early 1940s, along with Dolores Parker and Della Bright.) That leaves Alma's son, Obie V. Scott, who was born around 1928, making him around the right age. Obie was in two censuses (both in the same household as uncle Dan) and then completely disappeared. Could he have changed his name to "Jimmy Grissom"? I couldn't find an actual birthdate for either one. The one thing that struck me was that Jimmy Grissom seems never to have existed outside of the music world. Other than 1947 blurbs giving his age and his relation to Dan Grissom, nothing personal was ever published about him. Beats me. Wait, wait - I found an obituary printed in the February 13, 1975 Jet: "Born Obie Vernon Scott in Leland, Miss., Grissom moved to Los Angeles at the age of 12 after his mother died. [Alma died in April 1939.] He lived with his uncle, the late Dan Grissom, who was a vocalist with the Jimmie Lunceford Band, One of his aunts, Mrs. Thelma Grissom Jackson, sang with the Fletcher Henderson Band. Following in the footsteps of his relatives, Grissom [they meant "Scott"] changed his name and started his own combo." So, for those of you who keep track of these things: Obie Vernon Scott was born on April 10, 1928 in Leland, Mississippi and died on January 18, 1975 in Chicago. (Now you know something your friends don't. Sometimes, the Internet is actually good for something!)


Dan Grissom not only sang with the Blazes at the Streets Of Paris, but also had a contract with the Casa Blanca, an after hours joint that first opened its doors at midnight. The Casa Blanca advertising read "After The Dance - After The Party - After Every Place Is Closed, Visit Los Angeles' Most Atmospheric After Hour Spot". Grissom sang there with the Flennoy Trio from at least July 1945 (on Saturdays and Sundays) and then, in mid-January 1946, every night with the Red Callender Trio. The January 17, 1946 California Eagle said: "Al Austin's CASA BLANCA has Red Callender's Trio on the bandstand nightly with Dan Grissom doing some great vocalizing." Again, it was an after hours club, so Grissom would sing there after the Streets Of Paris closed for the night.

Here's a strange one: after the first two Excelsior records had been reviewed in Billboard on May 5, 1945, they showed up again in the Advance Record Releases column on December 12.

On December 21, the Hollywood 4 Blazes broadcast the instrumental "Dark Eyes" and the Dan Grissom-led, "Don't Blame Me", from the Streets Of Paris. Also in December, they made another AFRS Jubilee recording: "Let's Boogie".


The Lamplighter recordings were released in January 1946, when the Blazes were still at the Streets Of Paris.


Just to show that the listing of their Excelsior recordings in the December 12, 1945 Advance Record Releases column wasn't a clerical error, Billboard reviewed all four of them again on January 5, 1946, eight months to the day after their original review. This time they said:


Hollywood's Four Blazes, taking in piano, guitar, bass and drums, are on a King Cole Trio kick in their offering. However, the foursome have a measure of individuality that is as easy to take as the Cole unit. With the piano and guitar for the instrumental noodling, and the entire group for the singing, the foursome spin with plenty of life for their own Harlemese jive ditties in The Big Leg Mama's Fine and That's A Good Little Old Deal. For the mood ballads, I Never Had A Dream To My Name and Love Will Bloom In Paris This Spring, there is plenty of nostalgic flavor in the bary [baritone] piping of Connie Jordan, the drummer man. All four sides should spin like blazes at the race locations.


At least this time they didn't pan the ballads.


In early February, the 4 Blazes, along with Cee Pee Johnson and the Counts And The Countess were all appearing at the Swing Club. On March 7, it was the turn of the Blazes to go into the Casa Blanca. They were always advertised there as the "Hollywood Four Blazes With Dan Grissom", since he had a separate contract with the Casa Blanca.


Then, it was time for some more recording. Probably in April 1946, they recorded six sides for Daniel O'Brien's Melodisc label, all of which were released, in May and June, as the "Four Blazes": "Let's Boogie" (vocal by George Crawford), "That's All She Wrote, Cause The Pencil Broke" (vocal by George Crawford), "Chicago Boogie (vocal by Dan Grissom), "All The Things You Are" (vocal by Dan Grissom), "Snoqualimie Jo Jo" (vocal by George Crawford), and "Jack, You Just Ain't Booted" (vocal by George Crawford).

IMPORTANT NOTES: In 1947, the Chicago 4 Blazes (by now the 5 Blazes) released a completely different song called "Chicago Boogie" on Aristocrat, leading to years of confusion. Melodisc labels misspelled Dan's name as "Grisson". Also, the city in Washington State is spelled "Snoqualmie", not "Snoqualimie". However, that's the way the song was written in order to get an extra syllable in the line and make it sound better.

The Lamplighter disc was reviewed in the April 20, 1946 Billboard:


Four Blazes a coast cocktail combo, haven't much to offer here. George Crawford who also dusts the keyboard in the foursome, warbles an unimpressive King Cole-like vocal in As Long As I Love [sic]. Colorless backing makes side a wax-waster. Flip-over fares better, giving Dark Eyes a riff-ride, with Ulysses Livingston's guitar and Legrand Mason's [sic; but that's what the label had] bass carrying the load. Drummer Roy Porter rounds out the quartet, hitting hides heavy on the off beat. Jazz spot ops may want to take a chance on Dark Eyes.


I asked singer/musician Billy Vera what he felt the reviewer meant by "Drummer Roy Porter rounds out the quartet, hitting hides heavy on the off beat" (since I couldn't figure out if it was meant as a compliment or a disparagement). His answer: "Porter was a terrific drummer, so I'd say this was an awkward compliment from a writer who was too tired to try and come up with a better way of saying that."


In 1946, the Hollywood 4 Blazes did a lot of recording for the C.P. MacGregor transcription company in Hollywood, however, exact dates are impossible to determine. Transcription discs were high-quality pressings, made to be played on radio programs in order to convince the home audience that the artist was actually in the studio. Since there were at least 24 of these songs, they must have been played on a lot of radio shows on which the Blazes "appeared" as guests, but there are no program listings that mention the group. All the known MacGregor recordings are listed in the discography.



MacGregor
309-310
MacGregor
321-322
MacGregor
329-330
MacGregor
10-217
Sextette
From Hunger
King Cole
Court
On May 5, 1946, the Blazers were at a benefit champagne soiree thrown by "Les Femme Aujour d'Hui" or "Les Femme Aujourd'-Hui". [The May 9 California Eagle got it wrong both ways; it should be "Les femmes d'aujourd'hui", meaning "Today's Women".] There was a large article telling about how great the soiree was (but omitting minor details, such as where it was held and what it was for). At least we found out that the Delta Rhythm Boys, Hattie McDaniel, and Hadda Brooks were also there.


In June, the Hollywood 4 Blazes were at the Penthouse, as well as still appearing at the Casa Blanca. They were at the former through the middle of August, and the latter at least through the end of June. From the Casa Blanca, they (again, the "Hollywood Four Blazers") went into another after hours club, the Stockade, opening on July 20.

I don't know when Dan Grissom left, but he was certainly gone by early January 1947, when he was appearing as a singer at the Club Alabam. There was a line in the February 20, 1947 California Eagle: "Eddie Beal and Dan Grissom now entertaining nitely at the Memo". Of course, nothing ever said who'd replaced him in the Blazes. (Note that Grissom was always referred to as a former singer with the Jimmie Lunceford Orchestra, never as a former singer with the Blazes.)

In February or March 1947, the Blazes did some more recording for AFRS Jubilee. Called both the "Hollywood Blazes" and the "Four Blazes" by the announcer, they performed an instrumental called "Hit The Ramp, Tramp", "Oh Boy, That's Where My Money Goes", and "Chicago Blues" (in which they throw in some lines from "Do You Wanna Jump Children" and "I Want A Big Fat Mama"). All of these have a prominent drummer, but he wasn't identified.

The March 29, 1947 Billboard said that "Hollywood Four Blazes held over at Avodon (Los Angeles) for four weeks." They were the intermission act for the Desi Arnaz Orchestra, which had started on March 1. [In case you think that Desi Arnaz was simply Lucille Ball's husband, in the 1940s, only Xavier Cugat had a more popular Latin orchestra. Popular or not, Arnaz got into trouble with the union during this engagement, when the management of the Avodon Ballroom complained that he would leave the bandstand to chat with friends, sometimes not leading his band during whole sets.]

Another AFRS Jubilee recording session took place at the McCormack General Hospital (Pasadena) sometime in July 1947. They did "You Better Watch Yourself" and an instrumental, "Till Tom Special". For a change, the announcer actually gives their names: Ulysses Livingston, George Crawford, La Grande Mason, and Henry Tacky. However, there's a problem:


Henry Tacky (drums) made this single known appearance with the 4 Blazes. However, the announcer raced through the introduction and slurred his name, which is almost certainly not "Tacky". After listening to it over 50 times, I was unable to determine just what he said. It sounds to me more like "Tarkey" or "Tarket" (someone suggested "Tuckey"), but there's no one by any of those names (including "Tacky") who fits. Since there's a drummer on the two songs, that's what he played. I'll take a wild guess and say that it's Henry Tucker Green, who was in California at the time with both Benny Carter (as Henry Tucker) and the Treniers (as Henry Green). He was later with the Red Caps and the Romaines (as Henry Tucker Green). Lending a slight bit of weight to this theory: both Henry Tucker Green and Ulysses Livingstone were on the November 25, 1947 Freddie Slack session that produced "Chopsticks Boogie" and "Boogie In C Minor". If I've got the right one, he was born on December 24, 1913 in Mobile, Alabama and died on December 10, 1993 in Canada.

You can listen to the show here (find show #240) and decide for yourself. The names (with Henry's first, followed by Ulysses') are around 3:30 into the program.


However, their actual drummer at the time was Rudy Ferguson. He was named as such when they played the Georgian Room in Santa Monica (but, of course, I don't know when he first came aboard). They started on June 22, 1947 for two weeks, but were held over, still appearing at the end of July.


Rudolph Calvin Ferguson (drums and piano) was born on September 24, 1924 in Huntington, West Virginia and died on September 30, 1991 in Miami. December 1948 found him singing "White Christmas" in a Los Angeles show that also had James Von Streeter's orchestra. (The blurb didn't actually say he was a member of the orchestra.) He went on to record "Cool Goofin'" for Prestige in early 1953, as well as songs on Chart and Deluxe. After the Blazes, he moved to the Miami area and had the Rudy Ferguson Trio. The December 27, 1952 Cash Box said: "Prestige Records has announced the signing of Rudy Ferguson, well known for his work with the Hollywood Four Blazes from 1947 to 1950. Rudy plays the drums and piano in addition to vocaling. His first release Cool Goofin' and Baby I Need You So two terrific ideas." It's unclear how long he was actually with the group, but it couldn't have been more than a year, and he certainly wasn't well known for being with them, only being mentioned on a single occasion.


Soon after this, Ulysses Livingston was gone; in October 1947, he went to Honolulu, along with Cee Pee Johnson's band, although he'd return to the Blazes in the future. He was replaced by Stanley Morgan as guitarist. Rudy Ferguson didn't last long, however, and by October, he'd been replaced by Charles Gray on drums.


Stanley Morgan (guitar) was born on October 2, 1913 in Milwaukee and died in Honolulu on November 21, 1989. Prior to joining the 4 Blazes, he'd been with the Harlan Leonard combo in Kansas City (1940), the Juan Panalle Trio (1944), Howard McGhee's combo (1945), and his own Stanley Morgan Trio (1946). From at least 1960, he led many different Ink Spots groups. He was the father of saxophonist Frank Morgan.

Charles Edward Gray (drums) was born on June 29, 1928 in Los Angeles and is possibly still alive in February 2019. When he filled out his draft registration in 1946, he was unemployed. After a stint with the 4 Bits Of Rhythm from 1951-8, he, too, went on to form a succession of Ink Spots groups.


Starting on October 22, 1947 the Hollywood Four Blazes appeared at the Ringside Club, part of its grand re-opening. Also on the bill was pianist Bill Austin; joining them in mid-November were Madeline Greene and Birdie Harris. There for a month, the Blazes were gone after November 20. The October 24, 1947 California Eagle named them:


First the music of the 4 Blazes was excellent. In this group is Stanley Morgan playing a solid guitar. Charles Gray, bursting with personality on the drums and some of the vocals, George Crawford also singing and riding the 88's and LaGrand [sic] Mason, a good bass man. Morgan also warbles a bit with the four.


The December 31, 1947 Variety reported that the "Hollywood Four Blazers" would now be managed by the Metro Arts Agency.

On January 3, 1948, the "Holly'd Four Blazes" got a radio show. Broadcast on Saturday evenings from 10:00-10:15 over KOPO, an ABC affiliate in Tucson, Arizona, it was on the air until May 8. However, I can't find concurrent listings on any other station, including in Los Angeles.

Also In January 1948, the Blazes' "Let's Boogie" (from their 1945 AFRS session) was used in Mail Call, another Armed Forces Radio production, which was constructed from songs and routines taken from other AFRS shows.

In the middle of January, they opened at the Ambassador Hotel's Circus Room in Santa Monica. The little blurb in the January 17, 1948 Billboard said that the venue was reverting to "semi-name live talent policy". After all these years, they'd worked their way up to "semi-name".

Around February, they were back at the McCormack General Hospital in Pasadena to record some more tunes for AFRS Jubilee: "Blue Dip" (in the emerging Be-Bop vein) and the instrumental, "Eager Beaver".

Sometime in 1948, they were "guests" on the Sextette From Hunger show, created on a C.P. MacGregor transcription disc. They performed "Dark Eyes", which was probably taken from a 1946 MacGregor session. The Sextette From Hunger was a Dixieland band that had been on radio for years.


In late April, they were at the Doll House in Studio City ("The Valley's Smart Club").

On July 26, 1948, Ulysses Livingston was part of the Lafayette Center Community Sing. The blurb in the July 29 California Eagle was vague: "Tex Thomas and his band featuring Eddie Beale, famous pianist, and Ulysses Livingston, famous with the Hollywood 'Four Blazes,' guitarist, received ovation after ovation when they appeared on the program...." Does it mean that he was now with Tex Thomas or was this just a band put together for the show?


In a way, it's a moot point. When the Hollywood 4 Blazes appeared at Peacock Alley in September 1948, the ad gave their names: George Crawford, LaGrande Mason, Ulysses Livingston, and Charles Gray.


When they appeared at a benefit for the Boys' Home on March 17, 1949, the ad called them the "Hollywood Blazes", but the accompanying text said they were the "Four Blazes". (Better hurry and get your tickets in advance; only 50 cents. If you wait, you'll have to shell out 60 cents at the door. And remember: a $100 suit will be given away to the lucky ticket holder.)


They were at another benefit on December 12, this time for the Phyllis Wheatley Home. It was held at the Patriotic Hall and also had the 4 Bits Of Rhythm and Bob Parrish.



On December 25, 1949, the Chicago Tribune had this: "The Henry King Show featuring a salute to the South Americas; the Hollywood 4 Blazes as guests. Norm Pierce, announcer. Presented by Martin Auto Parts Co." Bandleader Henry King's show was broadcast at 1:30 pm over Chicago's WCFL (104.3 FM). There was no concurrent listing in the Los Angeles area. My guess is that they weren't there at all (including King), but that the entire show was on a C.P. MacGregor transcription disc (including one or more songs that the Blazes had done for MacGregor in 1946). This is borne out by "The Henry King Show" turning up on a site devoted to C.P. MacGregor.

The 4 Blazes weren't heard from again until November 5, 1950, when they (and wrestler Sheik Ali) were guests on Jack Owens' "Brunch Bunch" show on KLAC-TV. At the time, they were in their ninth month at Symmes' Grill in Ocean Park, California. George Crawford, La Grande Mason, and Ulysses Livingston were still together, but now the fourth member was Rudy Pitts.


Clifton Rudolph "Rudy" Pitts (drums/vibes/keyboards/saxophone) was born on January 17, 1927 in Hannibal, Missouri (although his family moved to Columbia, Missouri when he was very young) and died on October 19, 2002 in Long Beach, California. 1944 found him ("Greatest Drummer Since Chick Webb") in Joe Webb's Big Band, with which he stayed until 1947. In May 1948, he entertained at Jimmy's Chicken Shack in Tucson, Arizona; he was the drummer with the Ray Charles' Band on Swing Time in 1950; drummer/vocalist with Jack McVea in 1951-2; had Rudy Pitts & His Quintette in Honolulu in early 1954; and, in the late 60s, would help set up the Music Club in Watts as a community service. In 1973, Pitts, also a lyric baritone, was a member of Orlando Roberson's Ink Spots.


The 4 Blazes were never heard from again; I don't even know if they made it into 1951. On November 27, 1951, there was a single ad for the George Crawford Trio playing at the Melody Inn in Winston, Oregon. La Grande Mason was there too, but the third member wasn't identified at all. "George Crawford and La Grande Mason were formerly featured with the 'Four Blazers' [sic]". [Notice that it took a name change to get Crawford and Mason to leave Los Angeles.] Also on the bill (held over) was a singer named "Anna Marie", who was Anna Marie Wooldridge, the future Abbey Lincoln (and the inspiration for "Anna Marie", the song Marvin Phillips [half of Marvin & Johnny] wrote for her).

I'm not sure how relevant this is, but in 1949, the Flames (the future Hollywood Flames) had formed in Los Angeles. Their first recordings, in 1950, were as the Flames, but then, in 1951 and 1952, the Unique and Recorded In Hollywood labels issued records by the "Hollywood [or "Hollywood's"] Four Flames". Were they trying to move into a vacuum and piggyback off the fame of the Blazes (how different is "Flames" from "Blazes"?) or was this a ploy by the record companies to do that? It can't be a coincidence, but there's no one left to ask.

On December 7, 1953, there was an article in the Oakland Tribune titled "Police Stymie Singer's Suicide":


Cornelius Augustus Jordan, a night club singer more popularly known as Connie Jordan, sang "I Want To Die", as police reached him on the roof of his house at 440 Scott Street, San Francisco, early today.

Jordan was taken down from his two-story perch in a wire basket and brought to the psychopathic ward of San Francisco Hospital.

Patrolman George Emil, who handcuffed Jordan on the roof, said the singer declared he had been jilted.


Because Jordan never stopped being advertised at San Francisco's Say When, I began to doubt that this story was true (press agents will put any sort of nonsense into print). Sure enough, the only George Emil who had ever lived in the San Francisco area was a plumber in the 1930s. In addition, I can't find any reference to a song called "I Want To Die" back then. By mid-January 1954, Jordan had been joined at the Say When by the aforementioned Anna Marie.

Remember that Henry King show from December 1949? Someone did. On March 19, 1955, the Calgary [Alberta] Herald had this: "Jazz fans will want to hear the Hollywood Four Blazes on the Henry King show over CKXL, Sunday [March 20] at 5:30 p.m." His C.P. MacGregor transcription discs were still being re-broadcast.

When Dan Grissom died in March 1963, the papers talked about him having been with Jimmie Lunceford, but not a word about the Blazes. The April 4 Oneonta (New York) Star had this depressing obituary, written by columnist Louis Sobol: "Dan Grissom was the featured vocalist with the late Jimmy Lunceford's band for many years - and then more or less dropped out of sight. He just died broke in Hollywood. He had been working as a waiter in some of the sleazier saloons." A line in the March 23 Pittsburgh Courier said: "We were somewhat stunned when no musicians nor performers showed up at the funeral for former Jimmie Lunceford songster Dan Grissom."


I don't know where they'd been for the past 20 years or so, but in 1970, George Crawford and La Grande Mason started appearing together as a duo. They were first advertised at the Dresden Room (Los Angeles) on July 26, 1970 and were last mentioned there on May 16, 1972. (On March 17, 1971, they sang medleys of Irish ballads for St. Paddy's day. Of course, they'd always be ready to sing "Happy Birthday" or "The Anniversary Song".)

In his March 16, 1969 "Lively Arts" column in the San Francisco Examiner, Ralph Gleason echoed something that I've been saying for a while. It was titled "Sound Without Any Identity" and talked about the recently-deceased Johnny Moore. I'll end with some of the relevant parts.


One of the most frightening things about the whole medium of sound on records is the fact that identities get lost in the passage of time and all that remains is the sound itself....

How many of today's young executives, salesmen and householders remember the name Johnny Moore and the Three Blazers? They were a famous group in the years after World War II. When they played Oakland, they drew thousands of people. They had hit records, back in the era of 78 rpm discs, which were on the juke boxes (back when juke boxes were the backbone of the single disc business) all across the country....

Johnny Moore died in Los Angeles last month [actually, January 6, 1969] and as far as the wire services and the general media was concerned there wasn't a ripple. Variety didn't carry an obituary on him and the only mention in Billboard, the record business trade paper, was in Dave Dexter's column last week. None of the books in the music field that I've been able to dig out have any mention of Johnny Moore at all except for Leonard Feather's Encyclopedia Of Jazz and there he's mentioned in a one-liner as the brother of Oscar....

Lionel Hampton had a singer back at the end of the 40s whose name I am absolutely unable to recall [Little Jimmy Scott]. He sang "Everybody's Somebody's Fool". The disc is listed but the singer is not. I think he had an influence on a lot of singers in the next ten years, but aside from personal interviews now, it would be difficult to find his name.

Fame is fleeting, as they always said it was. It seems a shame, though, that somewhere there isn't some kind of archive of the popular music world. There certainly should be.


That pretty much sums up the reason I write these articles. In truth, the Hollywood 4 Blazes had no appreciable effect on the music business and were pretty much unknown outside of the Los Angeles area, but they were good at what they did and deserve to be remembered.


Special thanks to Daniel Gugolz, Felix Prochaska, Matt Barton (Library Of Congress), Dr. Michael Arie, and Charlie LaRocco. Some information came from the Red Saunders Research Foundation site. As usual, discographies are from Ferdie Gonzalez' Disco-File.



AFRS JUBILEE (recording dates given)
35 (Four Blazes) - 7/43
four unknown titles
125 (Four Blazes) - 3/45 (re-released as 219 in 1947)
That's A Good Little Old Deal
132 (Four Blazes) - 4/45
Oh Boy, That's Where My Money Goes
135 (Four Blazes) - 5/45 (re-released as 212 in 1947)
Hit That Jive, Jack
136 (Four Blazes) - 6/45 (re-released as 222 in 1947)
Boogie Woogie Billy
Man, That's Groovy
164 (Four Blazes) - 12/45 (re-released as 210 in 1947)
Let's Boogie
231 (Hollywood Blazes) - 3/47
Hit The Ramp, Tramp
(they were called both the Hollywood Blazes and the Four Blazes)
234 (Hollywood Four Blazes) - 3/47
Oh Boy, That's Where My Money Goes
Chicago Blues
240 (Hollywood Four Blazes) - 9/47 (re-released as 290 - 9/48)
You Better Watch Yourself
Till Tom Special
274 (Hollywood Four Blazes) - 2/48
Blue Dip
Eager Beaver

MAIL CALL
283 (Four Blazes) - 1/48
Let's Boogie (presumably taken from AFRS Jubilee 164)




C. P. MACGREGOR (Transcription discs - Hollywood 4 Blazes)
LB. 309 (MM o860) - 46
Longhair's Nightmare (instrumental)
Good Little Ol' Deal (All)
Push Over
Dark Eyes (instrumental)
LB. 310 (MM o861)
I'm In The Mood For Love (vocal: Dan Grissom)
Oh Boy, That's Where My Money Goes (vocal: George Crawford)
All The Things You Are (vocal: Dan Grissom)
Let's Boogie (vocal: George Crawford)

LB. 321 (MM o865) - 46
Sunday
I Don't Know Why, I Just Do
Them There Eyes
Chicago Boogie
LB. 322 (MM o866)
Honeysuckle Rose
Rosetta
Idaho
Undecided

LB. 329 (MM o873) - 46
In A Shanty In Old Shanty Town (vocal: Dan Grissom)
You're Mine You (vocal: Dan Grissom)
I Don't Know Enough About You (vocal: George Crawford)
Exactly Like You (instrumental)
LB. 330 (MM o874)
When I Grow Too Old To Dream (vocal: Dan Grissom)
Prisoner Of Love (vocal: Dan Grissom)
What Is This Thing Called Love (instrumental)
Ev'ry Time (vocal: George Crawford)

CPM 10-217 - 46?
Prisoner Of Love / Longhair's Nightmare (taken from LB. 330 and LB. 309)

102 - 46?
Sunday / Longhair's Nightmare - 46? (taken from LB. 321 and LB. 309)

KCB 26 part of a [Nat] King Cole Court show - 46
Them There Eyes (vocal: George Crawford; probably taken from LB. 321)

SH 8 part of a Sextette From Hunger show - 48
Dark Eyes (probably from MacGregor LB. 309)




EXCELSIOR (Hollywood's Four Blazes)
FB 108/109 Love Will Bloom In Paris This Spring (CJ) / That's A Good Little Old Deal (All) - 2/45
FB 110/111 I Never Had A Dream To My Name (CJ) / The Big Leg Mama's Fine (All) - 3/45
FB 112/113 As Long As You're Mine (CJ) / Let's Do And Say We Didn't (GC) - 12/45

LAMPLIGHTER (Hollywood 4 Blazes)
LL 103 As Long As I Live (GC) / Dark Eyes (I) - 1/46

MELODISC (4 Blazes)
1009 Let's Boogie (GC) / That's All She Wrote, Cause The Pencil Broke (GC) - ca. 5/46
1010 Chicago Boogie * (DG) / All The Things You Are (DG) - ca. 5/46
1011 Snoqualimie Jo Jo (GC) / Jack, You Just Ain't Booted (All/GC) - ca. 6/46

* Note that, in 1947, the 4 Blazes from Chicago (by now the 5 Blazes) released a different song called "Chicago Boogie" on Aristocrat.

CJ = Connie Jordan; GC = George Crawford; DG = Dan Grissom; I = Instrumental




Unca Marvy's Home Page
More Articles