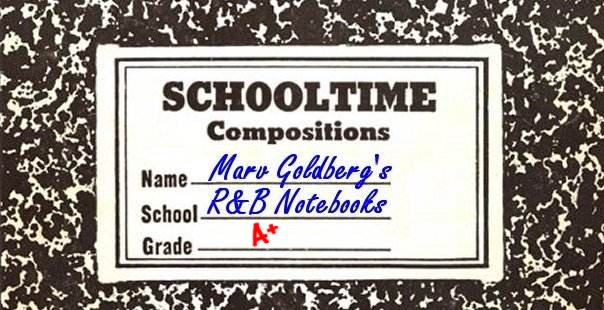 The Nite Riders
By Marv Goldberg

© 2022 by Marv Goldberg
This started as a request to write about vocalist Melvin Smith. The more I got into his career, the more I realized that, after 1954, it was inseparable from that of the Nite Riders. The story is so complex and the people so interconnected that, as I begin to write, I have no idea how I'm going to do it. This ought to be fun.

First off, "Nite Riders" (or "Niteriders" or "Night Riders" or "Nightriders") was a very common group name back then. (For example, the Nite Riders who played at polka dances in Millville, New Jersey are probably a different bunch. I'm also reasonably certain that "Slim & His Night Riders and Cowgirl Clara" belong in another article. There were also Nite Riders groups appearing in Chester, Pennsylvania and Camden, New Jersey at the same time as "our" Nite Riders were appearing in nearby Philadelphia.) It's also a strange name for a black group to adopt, since violent white supremacist groups were called "night riders", a common term for as long as the group existed.

The classic Nite Riders group in the 1950s consisted of: James "Doc" Starkes (bass), Melvin Smith (vocals and baritone sax), Harry Crafton (guitar), Joe Sewell (tenor and alto sax), Vann Walls (piano, organ, and four-string banjo); and Jimmy Johnson (drums).

Above all, the Nite Riders were a show band. As far as I can tell, they were only on a single multi-act show and never part of any touring package. Also, with the exception of a few months in Montreal in 1958, they never seemed to appear anywhere except Pennsylvania, New Jersey, and Connecticut.

Here we go.



HARRY CRAFTON, DOC BAGBY, TINY TIM

This all starts with Harry Crafton, whose group morphed into the Nite Riders.


HARRY K. "FATS" CRAFTON (guitar) was born June 10, 1926, in Philadelphia, to James and Gertrude Crafton, both from Trinidad. In June 1944, when he registered with the draft, he was working for Sears, Roebuck. When the Nite Riders relocated from Philadelphia to Hartford, Connecticut, he didn't go with them and sank into complete oblivion. After hours of trying, I don't know when he died.

Although groupmate Harry Vann Walls said that Crafton later ran a record store in Philadelphia, there's no official trace of him there after the 1950 census, in which he's an "orchestra director" (other than his name in ads for appearances).

The fact that there's no Social Security death record suggests to me that he never filed to collect Social Security and therefore probably died prior to 1991, when he would have been 65. There have been many singers whom I could never find in the first place, but it's rare that someone completely disappears. (However, he's still better than Al Savage, whom I tried to research, but found that he never existed at all, other than having his name on some records and performance ads. Now that I think about it, the same can be said of Agnes Riley, whom we'll meet in a bit.)

[Research wasn't helped by "Harry Crafton" being the name of the character Phil Silvers played on The New Phil Silvers Show in 1963.]


Not only can't I find Crafton after he left the Nite Riders, I don't even know what his musical background was prior to 1949, when he was signed by Ivin Ballen's Philadelphia-based Gotham Records as a singer, guitarist, and songwriter. His most famous composition (written along with Doc Bagby and Don Keene) was Jimmy Preston's "Rock The Joint" (a #6 R&B song in the fall of 1949), which was revived a couple of years later by Bill Haley and the Saddlemen.

In 1949, Crafton teamed up with Harry "Doc" Bagby, a pianist who'd been signed by Gotham Records, along with his vocalist, Tiny Tim.


HARRY CAMILUS "DOC" BAGBY (piano and organ) was born August 1919 in (he originally told the draft board August 23, but his Veteran's Compensation form had August 19 - he'd been in the army from June 1942 through July 1945); The son of Nelson Bagby and Sara Howerton, he died on September 3, 1970 in .

He had his own orchestra prior to his army service and, when he'd been discharged, formed another one (by January 1946). A June 1948 ad called it "Doc Bagby And His Riff Men".

In April 1949, Bagby started working for as a recording artist, music director, talent scout, and a&r man. One of the members of his band was Harry Crafton.


TIMOTHY EMANUEL "TINY TIM" FAIR, Jr. (vocalist for Bagby's band) was born March 23, 1925 in Philadelphia and died there on March 23, 1997. His parents were Tim, Sr. and Etta Louisa Graham. In the Army from August 1943 to December 1945, he'd lied about his age to be able to enlist (telling them he was born in 1924).


Crafton and Bagby began recording for Gotham sometime in mid-1949. There were three sessions, the last of which took place around February 1950. Their first record came out on Gotham's Apex subsidiary in August 1949: "Do The Bump" (Parts 1 & 2). The label credit is to Tiny Tim with Doc Bagby & His Orchestra, however, since Crafton wrote the song, I'll assume he was the guitarist on it. They weren't reviewed.

Other songs Crafton recorded with Bagby were "I Don't Want Your Money Honey", "Roly-Poly Mama", "Bring That Cadillac Back", "Get Off, Mama", "It's Been A Long Time Baby", and "Let Me Tell You Baby".


The first Gotham release (see discography) was "Saturday Night Boogie", backed with "In The Middle Of The Night" (with a vocal by Tiny Tim), issued around September 1949. Presumably Crafton is the guitarist on these. They weren't reviewed either.


The next Gotham, issued as "Harry Crafton, with Doc Bagby's Orchestra", was "Roly-Poly Mama", backed with "I Don't Want Your Money Honey". They, too, came out in September, but also weren't reviewed.



Finally, Ivin Ballen remembered to send a record to Billboard. It was November's "Bring That Cadillac Back", coupled with "So Long Baby". The disc was reviewed in the December 3, 1949 Billboard:


Bring That Cadillac Back (60): Crafton sings a slow blues of fair substance in straightforward fashion.

So Long Baby (68): Another okay Crafton effort with a tune which is a cut better than topside's.


In April 1950, Gotham released another Harry Crafton/Doc Bagby record: "Get Off Mama", backed with "I Can't Forget". These sides were reviewed in the April 29 Cash Box:


Heavy blues warbling by Harry Crafton on the top side of this one is there for the asking. Lyrics of the tune echo the title throughout, with Crafton shouting the phrasing. Flip is in the ballad vein and parrots the top deck as to performance. Ops in the market for some filler material might take a look-see.


Gotham released the last Crafton sides, "Let Me Tell You Baby" and "It's Been A Long Time Baby", around June 1950. Slipping back into their old ways, this wasn't sent out for review.

I don't know if Crafton played guitar on any other Bagby sides that don't specifically have his name on the label.



CRAFTON FORMS THE CRAFT-TONES - DOTTIE SMITH
However, by late 1949, Harry Crafton had formed his own group, and we immediately get into name problems. A January 6, 1950 ad for the Blue Mirror in Camden, New Jersey just called them the "Harry 'Fats' Crafton Quartet, Featuring Dottie Smith And Others". Then, they became the Jive Tones, but there was only a single ad for them under that name, when they appeared at the Capitol Grill (Williamsport, Pennsylvania) on February 20, 1950. Two months later, they'd been recast as the Craft Tones (or "Craft-Tones" or "Craftones"). Nothing ever gave the names of the original group, other than Harry Crafton and Dottie Smith, although one ad for the Craft-Tones mentioned that the group "features brass and piano".


DOTTIE SMITH (drums and piano) - Dorothy May "Dottie" Hawes was born on March 27, 1925, in Wilmington, North Carolina and died December 27, 2012 in Philadelphia. I see her name as "Dorothea" in a lot of places, but her name really was "Dorothy".

Sometime in 1941, Dorothy Hawes married John Smith, Jr. in Philadelphia. From then on, she'd be known as Dottie Smith, although he died in December 1949. (Note that she's not the Dottie Smith who was married to trumpet player Billy Butterfield.)

In early 1946, Dottie was with pianist Bill Hollis' Hollis Hoppers in Philadelphia. In July, the Hollis Hoppers Trio was at Philadelphia's King Cole Club, but Dottie was gone by that time, having joined the Harlemaires. [NOTE THAT THE ONLY PHOTO OF THE CRAFT-TONES, SHOWING DOTTIE SMITH, ISN'T THE CRAFT-TONES AT ALL. IT'S A PHOTO OF THE HOLLIS HOPPERS. HOWEVER, SINCE IT APPEARS ON THE COVER OF A HARRY CRAFTON CD, IT WILL ALWAYS BE ERRONEOUSLY IDENTIFIED.] In November 1948, she turned up at the Chester Arms Hotel (Chester, Pennsylvania): "Now Featuring Nightly - Dottie Smith At The Piano - Formerly Of Maxine's Nightclub Of Philadelphia".

After leaving Crafton in 1950, Dottie joined the Cats & The Fiddle. She'd later be part of Louis Jordan's revue.


BACK TO CRAFTON (AND AGNES RILEY)

A June 16, 1950 article in the Elizabethtown, Pennsylvania Chronicle told about goings on at the Donegal Airport. The relevant sentence was "Harry Crafton, of the musical group, 'Three Cats And A Kitten', was a passenger of Earl Heisey and Joseph Loraw." However, Dottie Smith wasn't the "Kitten". By then she (and Beryl Booker) had joined the Cats & The Fiddle.

There are mentions on the Internet of "Long Time Baby" by Harry Crafton and the Sonotones on the Jarman label from Newark, New Jersey. However, no one names a flip side and I'm not ready to believe that it actually existed. They're probably talking about an alternate take of "It's Been A Long Time Baby".


A May 17, 1952 ad for a show at St. Ann's A.A. (Bristol, Pennsylvania) is for "Two Drips, A Drop And A Flash" (one of the stupidest names for a group I've ever encountered) featuring Agnes Riley. Since she'd be appearing with Harry Crafton the following month, was this another name for his group? I imagine so. If this isn't Crafton's group, it's the only time she ever seems to have appeared with anyone else.

I'd like to tell you all about Agnes, but once again I've drawn a total blank. No photos; no bio; she's just mentioned in some ads and on one record label. There's an Agnes V. Riley living in Philadelphia in 1950, but there's nothing else about her at all.


On June 13,"Harry (Fats) Crafton vocal-musical quartet, featuring Agnes Rielly [sic], Sepia Singing Starlet" were appearing at the Cinderella Cafe in Camden, New Jersey. By December, "Agnes Rilley [sic] & Craftones" were appearing at The Lounge in Allentown, Pennsylvania. All that this proves is that Harry liked to change the name of his group often (and that it's more difficult than I would have thought to spell "Riley").

Finally, when they played the Lyric Band on January 5, 1953, the ad managed to spell Agnes' name correctly.


The last time we hear of Agnes is when she's credited on the label of "Big Fat Hot Dog", a Craftones song released on the Oscar label in June 1954. The flip, "She's Got A Mule Kick In Her Eyes", has a vocal by Crafton. Both sides were written by Herman "Piney" Gillespie, who possibly owned the label.



DOC STARKES, JOE SEWELL, JIMMY JOHNSON

By the time of the Oscar recordings, the membership had changed almost completely. The group now consisted of Harry "Fats" Crafton (guitar), James "Doc" Starkes (bassist), Joe Sewell (tenor and alto sax), and Jimmy Johnson (drums), as well as the mysterious Agnes Riley.

Three new members in the group. Two of them would last until around 1964.


JAMES "DOC" STARKES, Jr. (bass, tuba, trombone, and piano) was born (per his World War 2 draft registration and marriage license) on July 15, 1911 in Richmond, VA (although he said he grew up in Wrens, Georgia), to James and Florence Starkes, but Social Security has his birthdate as April 3, 1911. He died in Manhattan on July 29, 1993. When he married Alice Chapman on June 23, 1943, he gave his occupation as "musician". Note that his name is also seen as "Doc Starks" and "Doc Stark". (Even worse, many newspaper announcements of impending births have the child being brought by "Doc Stark", rather than "Doc Stork" - this stuff ain't easy.)

By 1939, Starkes was a member of the 4 Blues. He'd remain with them throughout the 1940s. In the 1940 census, he called himself a nightclub entertainer. In early 1954, he was briefly with the Piccadilly Pipers before joining the Craftones.

After the Nite Riders, Doc moved to New York City. By 1979, he headed up the Harlem Association For Music And Arts. As the May 5, 1979 New York Amsterdam News put it: "... a coalition of professional musicians who specialize in playing at community affairs and events, including campaign and voter registration activities." And, for all you gourmets, in August 1976, he trademarked "Doc's Original Chitterling Sticks".


JOE SEWELL (tenor and alto sax) - another mysterious member.

Researching Joe Sewell is hampered by most mentions being for a baseball player with that name. He played for the Cleveland Indians in the 1920s and the Yankees in the 1930s, but never stopped being mentioned. He held the American League record for the fewest strikeouts in a year (four), at least up until 1953. He also played in 1103 straight games. (Why am I even telling you this?)

The best bet for this sax player is Joseph Frank Sewell, born March 30, 1928 in Philadelphia. He died March 25, 1976 in Pennsylvania, although he was living in Magnolia, New Jersey (part of Camden) at the time. He was the son of Charles Sewell and Catherine Butler. Unfortunately, there's nothing at all that says he was a musician. He's only mentioned in his 1946 WW2 registration (unemployed) and in a death notice.

Sewell had been with Harry Crafton (as part of Doc Bagby's band in 1949) and then Tiny Grimes' Rocking Highlanders in 1950. Joe was drafted in late 1950; when he got out in late 1952, he joined Crafton in the Craft-Tones.

In spite of being with the Nite Riders from 1954 on, he had a 1955 record on Herman "Piney" Gillespie's Piney label: "After School Rock" (as Jumping Joe Sewell - Johnny Farrell's Orchestra). The flip was Farrell's "Blues After Midnight" (it didn't specifically mention Sewell on that side, but it was written by "Van Woll" - see below).


JIMMY JOHNSON (drums) - James Alphonse Johnson, Jr. was born in Philadelphia on November 23, 1914 to James A. Johnson and Alberta Louise "Bertha" Rose. He died there on April 24, 1964, from esophageal cancer. [Should I even bother to mention that there was also a baseball player with that name? I refuse to even mention Jimmy Johnson And His Bird Circus.]

In his 1940 draft registration, he was working at the O. V. Catto Club on Fitzwater Street in Philadelphia. Presumably he was part of the group that also contained Rudolph Traylor (piano, vibes, and drums), Leroy McCoy (trumpet), Earnest Leavy (sax), and Clifton "Skeeter" Best, a guitarist who'd go on to Bill Johnson & the Musical Notes. (All of them said they were working at the Catto Club when they registered on October 16, 1940; there might have been others.)

Other than that, I don't know what Johnson's background was. There was a February 1946 ad for Jimmy Johnson & His 15 Ambassadors, appearing at the Trianon in Philadelphia; it's probably him, but I don't know for sure.


Soon after the Oscar record was released, Agnes Riley was gone, fading into oblivion (or, more likely, plunging headlong into it). Crafton got two more members, Harry Vann Walls and Melvin Smith, and changed the group's name from the "Craft-Tones" to the "Nite Riders".



VAN WALLS
VAN WALLS (piano) was born Harry Eugene Vann on August 24, 1916 in Middlesboro, Kentucky, the son of Martin Vann (according to his Social Security record) and Elma Elizabeth Ealy. He died February 24, 1999 in Montreal and is buried there.

The August 24 is consistent across all documents, but the year isn't. The 1930 census and his World War 2 registration, as well as his 1986 interview with George Moonoogian, have 1918; he told the 1940 census and Social Security 1916; and, bewilderingly, the Kentucky Birth Index has 1920. That last one is clearly wrong, but I haven't seen the original document, just the information from a scan of it. If it was hand-written, the scan could be incorrect. Walls later said that his original birth certificate was burned in a church fire. I believe the 1916 date is the correct one.

His mother, Elma, told Social Security she was born January 6, 1907 in Middlesboro. (That would make her 11 if he were born in 1918, or 9 if it were 1916.) I found her in the 1910 census living with her parents (Charley & Maggie Ealy) in Opera House, Kentucky (which was in Bell County, the same as Middlesboro) as "Eliza E. Ealy), 8 years old (therefore born in 1902). In 1930, she told the census that she'd first been married at 13. 1902 plus 13 is 1915, which is not far off from a 1916 birthdate for Harry.

A year after he was born, his mother married someone named Walls. Harry decided to keep both names and was known as Harry Vann Walls (although it was usually spelled "Van" on records. He said that most people just called him Vann. When he set up his Social Security account in August 1937, it was as Eugene Walls.

In 1930, "Harry Wall" was living in Harlan, Kentucky with his mother, "Elmer" (who said she was 25), the proprietor of a rooming house. She also taught piano.

In the 1940 census, Margaret [Washington] and Harry "Ward" were living in Charleston, West Virginia. They're at the same address that Margaret and Harry Walls were at in the 1940 Charleston City Directory. Harry was a "shoe shine boy".

In his 1940 draft registration, he was living in Lexington, Kentucky and worked at the Lafayette Hotel. He later moved to Charleston, West Virginia. By 1942, he'd joined the local musician's union there and started playing piano in clubs, finally becoming a member of saxophonist Cal Greer's group.


November 1947 found "Van Walls" as pianist with drummer Eddie Nix's orchestra. By early 1949, he had his own band, the Rhythm Notes, playing the Club Trocaveria in Cleveland. When the band played in Columbus, Ohio, they were heard by saxophonist Frank Culley, who talked Vann into coming to New York to be part of Atlantic Records' house band. Supposedly, he was on Culley's "Floor Show" and "Cole Slaw", recorded in New York on January 17, 1949, but I'm not sure about that; the photo of Vann with his band at the Trocaveria was from early 1949, so if he was on that January session, he immediately went back to Cleveland (although he'd soon be back on the East Coast). Atlantic didn't announce his signing until December 17 of that year.

As one of the Atlantic house musicians, Vann was probably on hundreds of Atlantic releases, including ones by Ruth Brown, the Cardinals, the Clovers, the Cookies, Clyde McPhatter & the Drifters, Joe Turner, the Blue Belles, and Carmen Taylor. He also did some work for Savoy, backing the 4 Buddies, Brownie McGhee, and the X-Rays. Just as a couple of examples, his is the tinkly piano you hear on the Clovers' "One Mint Julep" and Joe Turner's "Chains Of Love" (which Vann wrote, along with Atlantic owner Ahmet Ertegun). Van Walls had three Atlantic records under his own name (see the Discography).



This has nothing at all to do with him, but I love the story. It appeared in the August 4, 1936 Middlesboro (Kentucky) Daily News:


Milton, Fla - Mrs. Harry Vann, 45, today went on trial on the charge of conspiring in the attempt to kill her husband, Little W. Vann, 70-year-old railroad engineer by wrecking his train. Mrs. Vann late yesterday was granted a change of venue from Pensacola, because it was contended that a "fair and impartial" trial could not be obtained there.


MELVIN SMITH
MELVIN L. SMITH (vocals and baritone sax, later drums) was born March 19, 1936 in Atlanta, Georgia, the son of Sam Smith and Minnie May Malone. He died in Enfield, Connecticut (near Hartford) on June 12, 2004. (Note that Social Security has him down as being born in Jasper County, Georgia; Atlanta is in Fulton County.)


Melvin grew up listening to Roy Brown, Jimmy Witherspoon, Wynonie Harris, and others of that ilk. As a teenager, he made the rounds of talent contests in Atlanta.
Melvin began recording for RCA Victor in January 1951, when he was still 14 (but with a much older-sounding voice). He was backed by the Atlanta band of Clyde "Blow-Top" Lynn, who'd recently been signed by the company. A blurb in the March 26 Atlanta Constitution said:


"Blow Top", who works as a record packer at the Yancey Company, RCA Victor distributor here, plays tenor sax in the rhythm group, "The House Rockers", which he organized. Featuring his own originals, his group has been much in demand at Atlanta dances. "Blow Top's" first recordings on the Victor label are "Reliefin' Blues" and "School Boy Blues".


I'd love to tell you the musicians in Blow-Top's band, but there's a problem (why is there always a problem?). The RCA files (from which session information was taken for the 1994 Bear Family Melvin Smith CD) list six. However, an article in that same March 26 Atlanta Constitution said:


Negro musician Graham Jackson entered a $25,000 suit against members of his band accused in the suit of using Jackson's name to get outside engagements. Named were Frank Sawyer, Leon Gray, Clyde Lynn, J.C. Jackson, and Samuel Cochran.


The reason I bring it up is that, of those six names, only Clyde Lynn and J.C. Jackson were also on the session; the other four named musicians were different. This is the problem with trying to research a band. To further illustrate the point, on the next Melvin Smith session, held on May 10, two of the musicians from the January session had been replaced.

Was Melvin the vocalist with Lynn's House Rockers? I don't know, but I don't think so. Nothing ties them together other than the sessions.

On January 11, 1951, Melvin recorded four songs: "Up On The Hill", "School Boy Blues", "Reliefin' Blues", and "They Ain't Gonna Tell It Right". On May 10, there were a further four: "Rampaging Mama", "Homesick Blues", "Come Back My Darlin'", and "Real True Gal".


Melvin's first single was "Reliefin' Blues", backed with "School Boy Blues," released in March 1951. This was followed by "They Ain't Gonna Tell It Right" and "Up On The Hill" in April. The 45s were released on RCA's 50- series (the ones with the barely-readable labels); neither was reviewed in the trades.

Melvin was on his way. But on his way to where? Finally turning 15, he was too busy with singing to bother with that pesky "school" thing, and ended up being expelled.


The next Melvin Smith record was "Rampaging Mama", backed with "Real True Gal", issued in July 1951 and not reviewed either.


RCA finally got around to submitting Melvin's fourth record, "Homesick Blues", coupled with "Come Back My Darlin'", issued in October 1951. It was reviewed in the November 17 Cash Box and the December 1 Billboard:


CB (no ratings): A pair of instrumentals are belted [by] Blow Top Lynn and his House Rockers with Melvin Smith on the vocal. This end ["Homesick Blues"] comes out listenable. The bottom deck is a driving blues number in which the orchestra shows up a strong feature. Ops needing filler material of this nature oughta look in.

Homesick Blues (BB: 68): Routine slow blues entry, with stop time choruses. Smith warbles with a nice [indistinct] combo plays well, but material and conception are routine.

Come Back My Darling (BB; 65): Medium rocker is ordinary. Smith is somewhat obscured by band.


None of the songs Smith did with Blow-Top Lynn made the charts, but RCA wasn't ready to give up on him yet. Leaving Lynn behind, RCA booked another session for January 13, 1952, once again in Atlanta. The songs were: "Everybody's Got The Blues", "California Baby", and "I Remember". It's odd to find a 3-song session, but the RCA files don't indicate a fourth tune. The first two were issued in February and reviewed in the March 22 Cash Box and the March 29 Billboard:


CB (no ratings): Melvin Smith gives a real bluesy performance as he drives out a slow tune dramatically. The musicians take over a big part of the arrangement and the brass blares. Flip is a fast moving jump which Smith rasps in red hot style. Backing sounds like a jam session and at times the vocalist can hardly be heard. Ops in the right spots should take a listen. [That is, those who stock juke boxes in black neighborhoods might consider this record.]

Everybody's Got The Blues (BB; 74): A moody weeper type of blues gets a good go from the singer over a gutty ork backing.

California Baby (BB; 77): Smith turns out a sock vocal on a rousing jump blues with the ork exciting all the way.


To me, "Everybody's Got The Blues" shows a Little Richard influence. Not only did they know each other, it was recorded the day after Little Richard waxed "Thinkin' 'Bout My Mother" and "Please Have Mercy On Me", also in RCA's Atlanta studios.

For Melvin's next session, on March 27, 1952, RCA brought him to New York and backed him with some top musicians, like Howard Biggs (piano), Tyree Glenn (trombone), Taft Jordan (trumpet), and Eddie Barefield (saxophone). Possibly to make up for the prior session, this time Melvin laid down five tracks: "Looped", "Baby I'll Be There", "I'm Out Of My Mind", "Woman Trainer", and "Business Man's Blues".


RCA released "Looped" and "Woman Trainer" in June 1952. "Looped", although not a hit, was probably his best known song. It inspired covers by Wally Mercer (Dot), Tommy Ridgley (Imperial), and Calvin Boze (Aladdin). Cash Box reviewed the disc on June 14:


Looped (B): Melvin Smith sings a moderate tempo with a slightly quickened pace. Smith's vocal tricks help make this rhythmic tune a strong possibility.

Woman Trainer (C+): The lower lid is a slow beat that is given a low down treatment by the vocalist. The orking is good and creates an effect of swaying rhythm.


"Woman Trainer" isn't the typical male bragging song of the day. It has the surprise lyrics: "I got my woman trained in my own special way / The only way to train a woman is to do everything she say." Eddie Barefield blows a wonderful sax on this one.

"Looped" should have been a hit, but wasn't (not by Smith or Mercer or Ridgley or Boze). Supposedly, the fact that the session was in New York led to some gigs there; however, there isn't a single ad or mention (except for Melvin Smith of Elmira, New York, who caught an 11 1/2 pound rainbow trout on April 1).


RCA issued "Baby I'll Be There", coupled with "I'm Out Of My Mind" in August 1952. They were reviewed in the September 13, Cash Box:


Baby I'll Be There (C): Melvin Smith handles a slow blues in ok style.

I'm Out Of My Mind (C+): Smith comes up with a change of pace and gives a shouty reading to the fast beat rhythmic bounce.


Melvin's next session was on August 29, also in New York. Back to a standard four-song session, he recorded: "Sarah Kelly (From Plumnelly)", "Six Times Six", "Call Me Darling, Call Me Sweetheart, Call Me Dear", and "What's To Become Of Me".


RCA waited until November 1952 to issue "Sarah Kelly (From Plumnelly)", backed with "Call Me Darling, Call Me Sweetheart, Call Me Dear". The latter is a lackluster Pop rendition of the song that Bobbe Caston made her own. The former should never have been recorded by Melvin (or anyone, if I'm honest). It's pure Pop with a chorus (Ralph Brewster, Blanche Divigard, and James Farmer) that belonged behind Perry Como.

The disc was reviewed in the December 6, 1952 Billboard:


Call Me Darling (72): The chanter comes thru with a good reading of the ballad. Should get some action.

Sarah Kelly (63): Smith tries hard enough, but this is pretty sad material for the rhythm and blues market. The ork, too, delivers a driving beat, but to no avail. [Boy, are they being kind to this tripe.]


He was brought back to the New York studio on January 30, 1953 to record four more songs: "Hot Ziggety Zag", "Letter To My Baby", "I Don't Have To Hunt No More", and "Every Pound". At least he was back on track with his sound.


In March, RCA issued "I Don't Have To Hunt No More" and "Every Pound". "Hunt", written by Rudy Toombs, was also released by the 5 Crowns that same month. They weren't reviewed.



Another RCA session on July 10, 1953: "Miss Brown", "I Feel Like Goin' Home", "It Went Down Easy", and "Why Do These Things Have To Be". RCA issued "It Went Down Easy", backed with "Why Do These Things Have To Be" in August, and Billboard reviewed them in its September 5 issue:


It Went Down Easy (73): This side is yet another answer to "I Don't Know". Ditty describes a drunk getting progressively drunker. Well done by Melvin Smith.

Why Do These Things Have To Be (69): He warbles his distress at his sweetheart's leaving. A sincere tear jerker.


Melvin's last RCA release came in December 1953: "Letter To My Baby", coupled with "I Feel Like Goin' Home". They were reviewed in the January 9, 1954 editions of both Billboard and Cash Box:


I Feel Like Goin' Home (BB; 76): Blues about the desire to stop roaming and to return to the good things at home is sung strongly by Smith. A good side.

Letter To My Baby (BB; 73): Another good performance by the Chanter.

Letter To My Baby (CB: C): Melvin Smith waxes a slow melancholy blues about his romantic woes.

I Feel Like Goin' Home (CB; C): Flip is a middle tempo rhythmic bounce. Another sad chant.


After this, RCA switched Melvin to its Groove subsidiary. There was one final session, on February 11, 1954: "Things You Oughta Know", "No Baby", "I Can't Stay Here", and "Crazy Baby". In April, Groove released "No Baby", backed with "I Can't Stay Here" (mistitling it "You Can't Stay Here").

Billboard reviewed the songs on April 24, and Cash Box on May 8:


No Baby (BB; 74): There are lots of ways to say no, as Melvin Smith shows in this patter opus. A cute novelty that could do okay on the coin boxes.

You Can't Stay Here (BB; 67): Smith does pretty well, but the general effect of this blues is monotonous.

No Baby (CB; B+): Melvin Smith comes up with one of his best in some time when he pecks and grunts his way through a rocking ditty. Smith employs a staccato technique that makes for an infectious sound. Lyrics on the romantic side although the treatment is anything but. Novelty that could catch big.

You Can't Stay Here (CB; B): Smith sings a slow blues chant on the reverse side. Smith wails the urge to move on in a sad and beaten manner. A swaying tempo blues.


And that was it. After three years, eight sessions, eight records, and no hits, RCA dropped Melvin Smith. He'd moved to Philadelphia by this time and was introduced to Harry Crafton by the Jolly Joyce booking agency. Soon, he'd become the latest member of the Nite Riders.



FINALLY, THE NITE RIDERS
So now, the Craftones have added Harry Vann Walls and Melvin Smith to become the Nite Riders. (As I said at the beginning, it's also seen as Niteriders, Night Riders, and Nightriders, but they, themselves, seem to have spelled it "Nite Riders".) Just to recap, the original members were: Melvin Smith (vocals and baritone sax), Harry Crafton (guitar), Doc Starkes (bass), Vann Walls (piano), Joe Sewell (tenor and alto sax), and Jimmy Johnson (drums). [I should mention that Vann Walls, in addition to playing the piano, also played a four-string banjo, used when the band played Dixieland numbers.] While this membership was constant for a few years, Doc Starkes and Melvin Smith are the only two names that appear on labels or in ads.


At an unknown date, probably in June, the group provided the instrumental backup to Fay Simmons on "Whim, Wham, Whop" and "Makin' A Fast Get-A-Way". Released on Philadelphia's Grand label in August, they were billed as the "Nightriders Orchestra". While "Whim, Wham, Whop" was never reviewed, it showed up in the "Other Records Released This Week" column of the August 21, 1954 Billboard. Some of the other discs in that column were Joe Liggins' "Whiskey, Women And Loaded Dice", Titus Turner's "Hello, Stranger", Chris Powell's "I Love Paris Mambo", and the Piccadilly Pipers' "How Could You?". The only problem: they were all listed in the Country & Western category!

An interesting Wild Guess: Because Fay Simmons' Grand label only says "100-A" and "100-B", and because Castelles and Angels releases had master numbers in the 4000 range, and because Fay's next two records were on Herman Gillespie's Piney label, I got to wondering if possibly those two songs were purchased or leased from Piney records, where they might have originally been issued as Piney 100 - Gillespie used the record number followed by A or B in place of a master number. (The lowest known number on Piney is 103, so it's certainly possible.) The Nite Riders could have even been in the background of either or both of Fay's next two records, but they're not mentioned on the labels.


On June 21, 1954, in a New York session for Apollo Records, the Nite Riders recorded at least five songs: "Women And Cadillacs", "Doctor Velvet", "Rags", and two unknown titles. Another tune, "Say Hey! (A Tribute To Willie Mays)", was recorded in Philadelphia on July 16. (It's possible that "Say Hey" was one of the unknown titles, but one that Apollo felt needed to be re-recorded.) Apollo released "Women And Cadillacs", backed with "Say Hey! (A Tribute To Willie Mays)" in late July.

"Say Hey" was an expression used by New York Giants' centerfielder Willie Mays. At the time, there were four tribute records: the Nite Riders on Apollo, the Singing Wanderers on Decca ("Say Hey, Willie Mays"), the Treniers on Epic ("Say Hey (The Willie Mays Song)"), and the King Odom Quartette on Perspective ("Amazin' Willie Mays"). Cash Box lumped the first three of them together as the Sleeper Of The Week in their August 7 edition:


Currently the hottest name in baseball publicity, Willie Mays has also become the hottest name in a race to come out with the "fustest with the mostest". At this point there are already three disks out ... all different tunes, with Willie Mays the subject. The fabulous Giant outfielder also makes his record debut on one of them, with the Treniers. Decca raced Epic to the wire with a Singing Wanderers version. Then right on their heels comes the Apollo release by the Nite Riders. Most of the sales strength we feel will be centered in New York, possibly Alabama, from where Mayes hails, and other big baseball cities. From a "hero worship" angle, the Epic record is strong in view of the fact that Willie is heard thereon. But in each case, it will probably be the record that is first heard in each area. The reverse of the Decca release is a solid release of the pop "Don't Drop It". Two good sides. The group has had a good sound that bids well for its pop future. The flip on the Apollo, "Women And Cadillacs", is a quick beat R&B cutie that might turn out to be the side for the action. The Treniers' "Out Of The Bushes" is a cover that has already been done in R&B and pop.


[All three songs had been recorded within days of each other: the Singing Wanderers on July 12; the Treniers on July 15; and the Nite Riders on July 16. The King Odom tune was released in early August, but I don't know its recording date.]


Apollo released two other songs ("Doctor Velvet" and "Rags") in November 1954. Both are enthusiastically sung, but it's very difficult to make out the lyrics on either. They were reviewed in the December 15 Cash Box:


Doctor Velvet (B+): The Night Riders [sic] let go with a rocker and shouty group vocal. Deck bounces with an energetic reading of a voodoo lyric. [The singer talks about providing roots and powders needed for voodoo practices.]

Rags (C+): Similar piece of material, but without the sock appeal of the upper lid.


Speaking of the Piney label, the Nite Riders' Joe Sewell did some extra-curricular work with Johnny Farrell's Orchestra, resulting in a 1955 Piney release, "After School Rock" (in which he's credited as "Jumping Joe Sewell"). I'm sure he's also on the flip, "Blues After Midnight", but that label doesn't mention him.

The Nite Riders' next four records were released in 1955, on Bernie Lowe's Teen label from Philadelphia. There are no master numbers, so I don't know in what order they were recorded. Also, most of them defy exact dating and none were ever reviewed:



114 Apple Cider / Way In The Middle Of A Dream - 4/55
116 I Know You're In There / Starlight And You (instrumental with whistling) - 55
118 Got Me A Six Button Benny / Don't Hang Up The Phone - 55
120 Waiting In The Schoolroom / When A Man Cries - 55


I have to admit I'd never heard of a "six button benny" before. It turns out to be a kind of double-breasted topcoat.


One more record in the series, this one on Teen's Sound subsidiary: "The Vacation Train", backed with "Night Ridin'" (both instrumentals). They're also from an undetermined 1955 date, probably in August. Sound then leased them to Capitol, which re-issued them in early September (although they dropped "The" from "Vacation Train"). They were reviewed in the September 10 Cash Box and the September 17 Billboard. Note that, although the labels clearly say "Doc Starkes and the Night Riders", both reviews credit the songs to "Doc Stark".


Vacation Train (CB; B): An exciting instrumental offered by Doc Stark with unusual train sound effects. A slow, rocking beat with a haunting melody and sounds that picture the train tearing through the night. Great programming side.

Night Ridin' (CB; C+): Another instrumental treatment of a rhythmic slow beat ditty extremely well done. Two good instrumental sides.

Vacation Train (BB; 73): This instrumental will appeal to a lot of deejays because of the train sound effects scattered thruout this side. Dancers will probably be more impressed with the dependable beat of the ork all the way.

Night Ridin' (BB; 71): Another good dance instrumental. Tenor sax and guitar have nice riffs, and again the beat is steady and comfortable.


One more 1955 record, once again on Sound: "Tell The Truth", backed with "Never". This October entry wasn't reviewed.


Y'know, the Nite Riders have been around for a bit over a year, but we still haven't seen a single appearance for them. This may be one: on October 10, 1955, the "Night Riders, Featuring 'Shake-A-Hand' Smith" opened at Mattero's "T" Bar in Milmont Park, Pennsylvania, a little west of Philadelphia. Is this them? I really don't know, but I think so. I can see them putting together a rousing version of "Shake A Hand", but there's nothing that further identifies this Smith.

While Harry Crafton would remain with the group for around five more years, the following is the last time his name would appear anywhere. Remember that he was one of the authors (along with Doc Bagby and Don Keene) of Jimmy Preston's "Rock The Joint". Now, in November 1955, Gotham Records was attempting to sue Myers Music Company, claiming that the music to Bill Haley's "Rock Around The Clock" was "lifted" from "Rock The Joint". My "ear" being what it is, I don't hear the similarity at all, except that Haley's version of "Rock The Joint" contains some riffs that would later be thrown into "Rock Around The Clock". But those riffs weren't in the Jimmy Preston version, so I'll let the lawyers handle this one. One source (Rock Around the Clock: The Record That Started The Rock Revolution! by Jim Dawson) says "the suit was quietly dropped".


Here's an appearance I know is them. On April 4, 1956, "Doc Stark and his Nightriders" appeared at Philadelphia's Tower Theater in a show put on by DJ George Woods (WDAS). They shared the stage with Fats Domino, the Clovers, the Cadillacs, and Screaming Jay Hawkins. This is the only instance I can find of them being part of a stage show.

On April 11, they were guests on The Bruce's Roost, a television show run by Ramon (I Am The) Bruce. The show's review in the April 13 Belleville (New Jersey) Times said:


Doc Stark [sic] and the Nightriders are the only other features of the program worth mentioning. They delivered two rocking songs, "Sweet Apple Cider" and "Way In The Middle Of A Dream" [their first Teen release, a year old at this point]. Minus the vocal, the boys would have provided what The Bruce calls "A wonderful swinging sound!"


[Also on that show were Donn Bruce and the 4 Beats, singing their new Tuxedo recording, "Love Leads A Fool". I never knew this, but the article pointed out that Donn was Ramon Bruce's younger brother.]

The Nite Riders, along with the Jodimars, were booked into the Riptide Club in Wildwood, New Jersey, for the summer of 1956 (June 29 through September 5). Down the block (I suppose), Steve Gibson & the Red Caps were at the Martinique.


An October 1956 ad listed all the acts booked by the Jolly Joyce Theatrical Agency. As well as the Nite Riders, with Melvin Smith, they included Bill Haley & the Comets, Alan Freed, the Red Caps, Dave Appell & the Applejacks, pianist Roy Branker (who'd been with the 3 Peppers), the Mike Pedicin Sextet, the Hoosier Hot Shots, and Hawkshaw Hawkins.


The November 4, 1956 Pittsburgh Sun-Telegraph had this: "Doc Stark [sic] and his seven Night Riders attack the Rock 'n' Roll Room [in Pittsburgh] tomorrow with their blatant tunes." I don't know what "blatant tunes" are, but notice that there are now seven of them. However, the next day's Pittsburgh Post-Gazette had a different story:


Doc Stark [sic] and the Night Riders who have been leaders in the rock and roll field along the Eastern shore for some time, open today at the Rock 'n' Roll on Sixth Street.

There are six men in the group. Matinees at the Rock 'n' Roll are today [Monday, November 5] and Saturday.


So one day there are seven and the next day there are six. My big problem is trying to date the common photo of the seven Nite Riders with the woman holding the alto saxophone. The caption is "The Nite Riders featuring Gloria Ex", which doesn't help a lot (she's never referred to anywhere else). It also says that their personal manager was Tony Palumbo, brother of Philadelphia nightclub owner Frank Palumbo. (There was a Gloria Exconde in Philadelphia, born January 22, 1921, but all that seems to exist for her are December 20, 2011 death records, which say she died in both Philadelphia and New Jersey.)

The December 22, 1956 Cash Box had this: "Jolly Joyce, who books Melvin Smith and The Niteriders, tells us the group was just signed to MGM by Frank Walker and Harry Meyerson."

On March 2, 1957, the Nite Riders appeared at Tunicks Show Bar in Philadelphia for a week.


You'll recall that, in 1955, they'd recorded for Bernie Lowe's Teen label. Now, they did some more recording for him, released on his Bernlo label around April 1957: "Diane" and "Souvenir D'Italie" (both instrumentals). I don't know if these were recorded before or after they'd signed with MGM. Lowe would go on to own a couple of other little Philadelphia labels you may have heard of: Cameo and Parkway.


They finally got to record for MGM on April 2, 1957: "Sittin' Sippin' Coffee", "Tank Town" (instrumental), "Two Kinds Of Love", and "Blue Moon". [This is actually very unusual. It was common industry practice to record an act first and only then announce their signing. In this case, the announcement came some three months before the recording session.] The first two songs were released in May and reviewed in the May 27 Billboard:


Sittin' Sippin' Coffee (73): Peppy, happy-sounding honky-tonk tune belies his expression of grief over a lost chick, and he ends up making a pitch for the waitress. Cute side that should get spins in pop and country markets. [They were right; it has a real Country & Western feel to it.]

Tank Town (68): Instrumental blues with tenor sax featured. Good mood and beat. For all markets, tho it's not too different from many others. [Note that all six names appear in the writer credit: Starkes, Smith, "Grafton", Johnson, Sewell, Walls.]


Once again the Nite Riders headlined at the Riptide in Wildwood, New Jersey for the summer. This puts their act in the same league as the Red Caps and the Treniers.



NEW MEMBER - HOWARD HILL
Sometime in 1957, they added guitarist Howard Hill to the mix. Of course, he could have been the seventh who was mentioned in that November 1956 blurb.


HOWARD MILTON HILL, Jr. (guitar) was born in Philadelphia on September 27, 1925 to Harold Milton Hill, Sr. and Fannie Buckner. He died March 26, 2020 in Windsor, Connecticut.


Per writer Marty Herman, who extensively interviewed Hill:


Howard Hill joined the Nite Riders in 1957. At that time, the other players in the group were: James "Doc" Starkes on bass, Melvin Smith, vocals and baritone sax, Harry Van Walls on piano, Harry Crafton, vocal and guitar, Joe Sewell, tenor sax, and Jimmy Johnson on drums. 

Howard had attended Philadelphia's Landis Institute Of Music, learning to play the flute and bass, as well as the guitar.


MORE RECORDINGS
November 13-17, 1957 found them at the El Rancho Club in Ridley Township, Pennsylvania. After that, it was two weeks at La Maina's Musical Bar in Camden, New Jersey, starting December 23. On January 13, 1958, they opened for a week at the Coronet in Lancaster, Pennsylvania. Then, they were back at La Maina's for a couple of weeks beginning February 4.


Philadelphia's Swan Records was distributed by Bernie Lowe's Cameo organization, and that's how Swan came to re-release two old Teen masters: "Apple Cider" and "Six Button Benny" (originally "Got Me A Six Button Benny") in January 1958. Although the members of the overdubbed chorus on "Apple Cider" should have been taken out and gently, but firmly, shot, it was a good candidate for re-release, since it had a Stroll beat (recorded years before there actually was a Stroll). The reason for the re-release of "Six Button Benny" (which wasn't the original flip of "Apple Cider") will become clear in a few paragraphs.

The March 1, 1958 Cash Box made "Apple Cider" its Sleeper Of The Week:


The hot Swan label, riding high with its first two releases, "La De Dah" and "Click Clack", looks as tho it'll add a third with an exciting new side by Doc Starkes and the Nite Riders. It's a powerful rock and roll jumper with a zany lyric but a fantastic dance beat and sound that'll have the kids swinging. It's a striking fish-beat item with a sharply defined rhythm that's just tremendous. The combination of voices, a rock and roll instrumental and Starkes in the spotlight [except it's Melvin doing the singing, although his name wasn't on the label] is a winning one. Bottom half is an up-beat rocker tagged "Six Button Benny".


Billboard reviewed the sides on March 3:


Apple Cider (rating is difficult to read, but I think it's 77): This disk was originally released about a year ago on the Philadelphia based Teen label. [They were close; it was three years old.] It's a wild, unusual song, with a nonsense lyric and frantic backing. It has a chance in current market.

Six Button Benny (72): On this side the Nite Riders sing about a hip cat with a six button overcoat. Listenable side.


They were back at the El Rancho Club, in Ridley Township, Pennsylvania, for the week beginning March 21, 1958. Joining them were Steve Gibson and the Red Caps.

The March 30 Billboard told us why Swan had reissued "Six Button Benny":


The singles record field apparently is on a "fetish" lyric kick right now with a flock of new releases extolling the charms of various articles of apparel - mostly teen-age fem - and accessories.

It actually started with Carl Perkins' "Blue Suede Shoes" and, more recently, "Black Slacks" by Joe Bennett and the Sparkletones. However, the garb-gimmick didn't take over on a large scale until the arrival of the Royal Teens' "Short Shorts".

This month alone, the following disks were released: Carl Perkins' "Pink Pedal Pushers"; Gene Summers' "Straight Skirts"; "Six Button Benny" by the Nite Riders; "High School Sweater" by Kenny Owens; Tommy Palm's "Black Knee Socks"; "Leroy Van Dyke's "Leather Jacket"; Ted Forbes' "Knee Sox"; Hank Locklin's "Blue Grass Skirt"; the Versatones' "Tight Skirt And Sweater"; Chuck Willis' "Hang Up My Rock And Roll Shoes"; and the Rich Brothers' "Blue Bow Tie".


An April 1958 Melvin Smith release on Cameo ("Open The Door Richard" and "Zakie Sue") only credits Melvin Smith, but it's probably with the Nite Riders. "Open The Door Richard" featured lyrics for 1950s teenagers, rather than the original tale of a drunk trying to wake his roommate. "Zakie Sue" is the same song as the Turbans' unreleased 1957 Herald cut, "Sockee Soo".


On May 21, 1958 the Nite Riders opened at the Esquire Show Bar in Montreal; the last ad was five months later, on October 27. Although most sources say they were there in 1955, the ad proudly proclaimed "First Time In Montreal". Moreover, this was the only time they were ever advertised in Canada.


Another 1958 offering was "Rockin' To School", backed with "Love Me Like Crazy", which was released in June on New York's Linda label and re-released, on Modern Sound, in September. Here are all the reviews:


Rockin' To School (BB; June 23; Linda; 78): A solid vocal on a swingy r&r tune with teen appeal. Watch it.

Love Me Like Crazy (BB; June 23; Linda; 75): Lively rocker with exuberant chanting and interesting "ugh" lyric gimmick. Merits spins.

Rockin' To School (CB; July 26; Linda; B+): Tho it's between terms and fall session is a while off, Doc Starkes comes up with a deck that ought [to] be making a load of noise by then. The Niteriders ably back up the chanter as he invitingly wends his way over an infectious rockin'-stroller.

Love Me Like Crazy (CB; July 26; Linda; B): On the lower half Starkes and the combo hop on an exciting box-hopper [juke box?] that moves along at a torrid clip.

Rockin' To School (BB; October 13; Modern Sound; 74): Goin' to school theme is given a listenable shout by Starkes with fine ork backing. Side can move with exposure. Teens could take to this.

Love Me Like Crazy (BB; October 13; Modern Sound; 75): Latin-tinged rocker is belted with verve by the artist. It has a sound and beat. Rates spins.

Rockin' To School (CB; October 25; Modern Sound; B+): Doc Starkes turns in a teen-appealing vocal treatment on an enticing stroller that the kids are sure to take a liking to. Fetching background supplied by the Nite Riders. Deck has what it takes to break thru on the r&r scene.

Love Me Like Crazy (CB; October 25; Modern Sound; B): Not to be overlooked is the tantalizing rocker that Starkes and the crew drive out on the flipside.


March 1959 saw a Melvin Smith release on Metro, an M-G-M subsidiary: "A Tree And A Love Will Grow" (full of violins), backed with "Oh Promise Me" (not the famous song by that name). Both sides have the Dread Chorus and, since the backing is a full orchestra, I don't believe the Nite Riders were on this at all; I've listed it under Melvin Smith in the discography. They were reviewed in the April 13 Billboard and the May 9 Cash Box:


A Tree And A Love Will Grow (BB; two stars): Teen-appeal rockaballad is sung with sincerity and heart by Smith and chorus. Merits exposure.

Oh Promise Me (BB; two stars): A feelingful reading on churchy-type rockaballad.

A Tree And A Love Will Grow (CB; B+): A poignant theme sung with inspirational-like beauty by the songster. The chorus-ork soars. This can be a smash. Songster has the goods.

Oh Promise Me (CB; B): Another dramatic setting that gives Smith a chance to again display his vocal dynamism.


Only two months after the fact, M-G-M announced Melvin's signing to Metro in their May 9 edition. However, he'd never have another Metro release.


They then had some releases on Juggy Murray's New York-based Sue label, as the "Night Riders". The first of these, in May 1959, was: "Pretty Plaid Skirt (And Long Black Sox)", backed with "I'll Never Change". They were reviewed in the June 8 Billboard and the June 13 Cash Box:


Pretty Plaid Skirt (BB; 4 stars): A blues chant by Smith is on the apparel kick. It's solid, low-down stuff with a good message. She's got the plaid skirt with long black sox. A wild side in the "Tequila" rhythm with stops. This could go. [It's actually a modified Juba beat, what's usually called the "Bo Diddley sound". It's so frenetic that the lyrics are difficult to understand and it's pretty much undanceable.]

I'll Never Change (BB; 3 stars): Smith belts out a ballad in good style. The artist has a solid sound here, but the flip may have the edge.

Pretty Plaid Skirt (CB; no rating): Newcomer Mel Smith bows in with a wild piece of material that should make everyone sit up and take notice. Against a background of drums and guitars moving at a break-neck speed (provided by the Night Riders), Smith growls out the teen slanted lyrics of "Pretty Plaid Skirt" in frantic r&b fashion.

I'll Never Change (CB; no rating): The flip, "I'll Never Change", has Smith slowing down, but not easing up, for the thumping fish beater [a song with a slow "fish" beat]. "Skirt's" the side that can make it, but don't overlook the underhalf.


The next Night riders effort on Sue was September's "St. Loo" (with a girls' chorus), coupled with "Lookin' For My Baby". They weren't reviewed.


The final Sue record was a pair of instrumentals from August 1960: "Night Ridin'" (a reprise of their 1955 Sound release) and "Talk To Me Baby". These weren't reviewed either.



PERSONNEL CHANGES - MILTON HAYES
By the fall of 1960, guitarist Harry Crafton and drummer Jimmy Johnson had dropped out. Since Johnson died in 1964 from esophageal cancer, it's possible that he was ill by this time. Milton Hayes became the new drummer (pictured in a photo that ran in the October 2, 1960 Hartford Courant) and Howard Hill was now the lone guitarist.


MILTON HAYES (drums) - born August 30, 1925 in Newark, New Jersey; died January 29, 1974 in Hartford. He's the son of Alton Hayes and Aldine Stanley Hayes.


In a June 1950 Margie Anderson Columbia session, Hayes was not only the drummer, but sang a duet with her on "Always Love Him (Never Leave Him Blues)". In 1952, he was with saxophonist Joe Holiday.



THE BIG CHANGE - THEIR CONNECTICUT CAREER

The October 2, 1960 Hartford (Connecticut) Courant had this:


The Bagdad Supper Club, Rt. 6, Farmington [right outside of Hartford], has signed the well-known song and dance group "The Night Riders" for a 3-month engagement starting Tuesday [October 4] manager Archie Choolgian said Saturday. There will be continuous shows at the club weekdays from 8 p.m. to 1 a.m. and from 2 to 9 p.m. on Sundays.


The last Bagdad ad was January 6, 1961, making it exactly three months. It didn't take them long to find another venue: the Town Hall Inn, starting January 22. A Town Hall ad called them "The Jazz Six".

Sometime in 1961, the Nite Riders picked up and relocated to Hartford. Not one of the members appeared in the 1961 Hartford City Directory, but all six were in the 1962 book. It looks like, once they'd moved there, they never again appeared in Pennsylvania. In fact, once they moved, I can't find a single ad for them appearing anywhere but in Connecticut.

Singer Billy Vera interviewed Melvin Smith for the liner notes to Bear Family's 1994 Melvin Smith CD. It's Billy's opinion that they went to Hartford to avoid mob figures who owned the Philly nightclubs: "I got the impression that the reason the group moved to Canada [he's speaking about their 5-month 1958 Montreal appearance] was to avoid certain members of the Philly mob, who owned the clubs where they worked in that neck of the woods. The move to Hartford would've kept them far enough from Philly for the same reasons."

On February 18, 1961, they entertained at the all-college Mid-Winter Formal weekend at Connecticut College in New London. The February 9 Conn Census described them thusly:


The Nite Riders are a small six-man group whose repertoire suggests versatility and liveliness. Each member plays every instrument which they use; they play jazz (of a "cool" sort, avows Woody [the event's chairman]); do improvisations and impersonations; and present a bill of fare which one usually finds in a night club act.


They were still being advertised at the Town Hall Inn in mid-April 1961. After that, it was the El Morocco, in Sound View Beach, Connecticut on June 25.


They returned to the Bagdad Supper Club, in Farmington, on October 4, 1961 and the Town Hall Inn again on October 15; they were still there on New Year's Eve.

An odd performance: they were at a race track in Manchester on October 22 at an event that marked the close of the midget racing season. The October 21 Hartford Courant called them a "percussion recording orchestra". On November 16 they entertained at a dinner dance honoring a Hartford deputy police chief's 20 years on the force.


In 1987, George Moonoogian interviewed Vann Walls for an article in issue #16 of Whiskey, Women, and... magazine. This is what Vann had to say about their act:


Van and Melvin Smith performed a comedy routine on stage that they called 'The Preacher'. Melvin was the preacher and Van played one of the 'sisters'. Van would walk out on stage dressed as a woman. "'Can I speak to you, please?' ["she" would say]. 'Get out of here, get back!' [the "preacher" would say]. Melvin would be preaching that women are sinful and no good. He was dressed like a preacher and held a book that looked like a Bible on the outside, but had a comic book inside. He's yelling about how bad women are and I come walking out with a fur piece and a handbag and gloves. I walked up to Melvin and dropped a hankie in front of him and Melvin bends down to pick it up. Meantime, he's looking at the 'sister's' legs, 'cause I got my pants rolled up."


As I said before, this was an act that was in the same category as the Red Caps and the Treniers.


To repeat: the 1962 City Directory had all six members (Harry V. Walls, James Starks [sic], Melvin Smith, Joseph Sewell, Howard Hill, and Milton Hayes) living at the same address and listed as "musician". Actually, there were two addresses for each: 1110 Main in East Hartford, which was the Town Hall Inn, and 78 Westland Avenue in West Hartford, which is where they all lived. Not one of them had appeared in the 1961 book, which had been prepared in late 1960. Because they gave their address as the Town Hall Inn, the 1962 book had to have been prepared in very late 1961, since they weren't advertised there after December 31 of that year.


The December 10, 1961 Hartford Courant had a photo of "Doc Stark" and "Melvin Jones" [sic, very sic] posing with disc jockey Brad Davis. They're looking at some sheet music, which was described in the article that ran with the photo:


Novelty Christmas songs have catapulted their writers to fame and fortune in recent years.

While probably not as immortal as "Silent Night," songs such as "Rudolph The Red Nosed Reindeer", "All I Want For Christmas Is My Two Front Teeth", "I Saw Mommy Kissing Santa Claus", and "Alvin The Chipmunk" [sic] sold millions of copies and some are still selling.

A group of Hartford musicians have come up with a new novelty Christmas song for 1961 and predict it will be a hit - particularly with the teen-age set. It's called "Santa Claus Does The Twist". [Note that this late 1961 article refers to them as "Hartford musicians".]

The bouncing Christmas song already has been recorded and will be premiered early this month on the popular Brad Davis Show over Channel 3.

The Santa twist was written by the Night Riders and recorded by the Chime Record Co. of Hartford. On the flip side of the Christmas record is another twist song, "Alabama Jubilee".

The Night Riders, who appear nightly at an East Hartford supper club [the Town Hall Inn] have been in the Hartford area for several years. [Well, one, anyway.] Each of the seven men in the band is a song writer and they claim they could present a five hour show featuring nothing but songs they've composed. Perhaps the best known one, "Mint Julep", was written by the pianist, Vann Walls. [Er... it was actually written by Rudolph Toombs, although Vann Walls was playing on the record.]

No individual in the band claims the Santa Twist as his composition. It is a product of the entire group which is so tightly consolidated that the members have formed a corporation and reside in an apartment house bought by the corporation.

When the Night Riders step into the spotlight of the Brad Davis show, with the approval of the American Federation Of Musicians, they will be following the first Channel 3 appearance of the Highwaymen, popular Wesleyan University singing group. The show, which appears on Saturdays at 5:30 p.m., is aimed at the high school set.


This is a wonderful write-up of a song that would have been both seasonal and topical, but I can't find a single trace of it outside of this article. However, if you need to dance: "Santa Claus Doing The Twist" was copyright October 22, 1962 by Foster Johnson; "Santa Claus Twist" was copyright October 10, 1962 by Wendy Duchesne; and "The Santa Twist" was copyright December 7, 1962 by Lelan Daniel McReynolds.

While that article says there are seven men in the group, I can only account for the six I've already mentioned. No others are mentioned in papers and only those six live at the apartment house they owned. Whoever the seventh member was, he must have been local and lived at home in Hartford. My best guess would be Floyd Henry "Bunny" Riggs, listed in the City Directory as a musician, but I can't associate him with the Nite Riders.

The blurb also mentioned Chime Records, but it failed to say that they owned that too. It was one of the labels associated with the Chime Recording Studio, which they also owned. Other associated labels were Cherry, Courtesy, and Rock-A-Bye, which was also the name of a restaurant/club that they owned. These guys went to Hartford to stay!

[An article in the August 10, 1967 Meriden, Connecticut Record-Journal told about how Edmund Forand, was arrested for passing forged checks drawn on the Chime Recording Studios of 356 Asylum Street in Hartford. Forand seems to have been a career forger, although, considering the number of times he was arrested, he wasn't very good at it. He really needed to work harder on his $30 bills.]


On April 24, 1962, they performed at the "Moriarty Brothers Mammoth Twist Party", held at their Lincoln-Mercury car dealership in Manchester, Connecticut.


From May 29 through July 7, the Nite Riders appeared at the Club Penguin, in Hartford, every Thursday, Friday, and Saturday.


Since they owned Chime Recording Studio, it was just a matter of time before they tried out the equipment themselves. In July 1962, Chime Records released "Ugly George", backed with "Nobody's Fault". The label said "The Nite Riders present Melvin Smith".


They continued making the rounds of local clubs: Tony Romano's Hofbrau in August, Wurdig's Holiday Acres in October, and Mecca East (the re-named Town Hall Inn) in November.


October 1962 saw the re-release of "Ugly George" and "Nobody's Fault" on Smash, a Mercury Records subsidiary. The label states that it was "Produced by Chime Recording Studios, Inc. Hartford, Conn", but this time, only Melvin Smith's name appeared. Both sides got three stars (indicating "Moderate Sales Potential") in the November 17 Billboard, but there were no accompanying reviews.

A December 29 blurb in Billboard mentioned that James (Doc) Starkes was the president of Gospeland Records. An LP by the Apostolic Choraleers, probably from 1963, has the notation "A Product Of Chime Recording Studios, Inc., Hartford, Conn".


The Nite Riders were back at the Hofbrau in late January 1963, and again on April 15-19.

To thoroughly confuse me, the April 20, 1963 Cash Box had this:


Devora Brown of Fortune Records sez the label believes it has smash possibilities with "Don't You Play In School" b/w "I Won't Be Your Fool" by Melvin Davis and the Nite Riders.


The title was actually "Playboy (Don't You Play In School" and the group was Melvin Davis and the Nite Sounds, but otherwise it was completely accurate. Note that the more a record company executive plays up the potential of a record, the less it actually has one.


There were two mid-1963 releases on their Rock-A-Bye label. The first was "Ko-Ko Nut Bread", backed with "Aleph Beth", a bizarre song about the Hebrew alphabet. (The tunes were also issued, with the same number, on the group's Cherry label.)


Rock-A-Bye's August 1963 release was "Yes Love" (by Mel Smith), coupled with "Hohner's Dream" (by Howie [Hill] & Mel [Smith]). You'll see various titles for this, including "Howard's Dream" and "Honker's Dream", but "Hohner's" is correct. It's a duet between an organ and a Hohner Melodica (a kind of keyboard you blow into), with voices thrown in (presumably Melvin's and Howard's). It was mentioned in the September 14 Cash Box:


The Niteriders, a New England wax and nitery group have a single on the Rock-A-Bye label dubbed "Howard's Dream" [sic], that features an instrument called the Melodica - it's a woodwind-like keyboard instrument produced by M. Hohner.


That same issue contained a small photo of the 7-man group with (I think) Vann Walls playing the Melodica, probably taken at the "Hohner's Dream" session. I'm reasonably certain that's Doc Starkes on bass, but the rest (see the photo) are guesses.


Vann Walls later said he'd recorded with the Nite Riders from 1954 to March 1963. If that date is accurate, it would mean that "Hohner's Dream" was recorded in early 1963. When he left them, he relocated to Montreal, married Ruth Palevsky, and put together his own band (Cap'n Vann & The Pirates).


On February 11, 1964, the remnants of the Nite Riders (probably with members I'm not aware of) opened at the Bagdad again, this time for five days. On February 29, they played a Lambda Phi Alpha fraternity dance in New Britain. They were back at the Bagdad on March 14.


There were even some record releases left, both on Courtesy, another one that they owned (the address on the label, 2259 Main Street, corresponds to that of the Rock-A-Bye Club). The first of these, from sometime in 1964 was "Chicken Backs", coupled with "Love Is Gone". With Melvin Smith doing the vocals on both (and the Nite Riders also named on the label), "Chicken Backs" was something of a local hit.

Over the years, the Rock-A-Bye Club had its share of troubles:


1. In late June 1964, it was broken into after closing and $244 was stolen. The news report said it was owned by James Stark.

2. In September 1966, four men were charged with breaking in and stealing a TV set and liquor.

3. In February 1967, a man was shot outside the club.

4. The next month, a burglar got stuck behind a wall of the club. This time, Howard Hill was listed as the owner.


The second Courtesy record (the group's last) was issued in October 1964: "I've Been Thinkin', Part 1" (with Mel's vocals), backed with an instrumental version of the tune. Were the two Courtesy releases older masters or newly-recorded? I have no idea.


On October 30, the group appeared at the 3 Seasons Club in Seymour, Connecticut.

Marty Herman's interview with Howard Hill tells us this:


Howard stayed with the group until 1964. He said that the reason they finally broke up was, "because one guy drank so much and stopped playing. Joe Sewell couldn't just replace him, so the group just broke up. Van Walls went to Canada. Doc Starkes went to New York and landed in the sausage business [which also had an attached music studio]. Melvin went off with another group because he had a family to support."

When they moved to Hartford, the group made decisions with every member having an equal say. That didn't seem to work and so Joe Sewell took a more active decision-making position. Howard believed that Joe Sewell eventually lost interest. He enjoyed playing music; he didn't enjoy being the adult in the room. He was tired, not physically, emotionally. They all seemed ready to find other pathways for themselves. There weren't many areas Howard didn't want to talk about - the breakup of the Nite Riders was one of them. I pushed and all he would add was that one of the members handled the group's finances and "may have" used much of it for himself.


By the end of 1963, Vann Walls, Joe Sewell, and Milton Hayes were all gone.



TWO LATER MEMBERS

I don't know exactly when these two were in the group, but it probably would have been in 1964.


David "Dasher" Kempton (Hammond Organ), who reminisced:

In Hartford, I landed a gig with this great soul band the Nite Riders. One of their hits we played nightly was "Chicken Backs". The club was called the Rock-a-Bye Club. Melvin played drums (but told me he used to play bari sax [this tells me that Milton Hayes was gone]), Doc Starkes on bass, and occasionally, Howard Hill on guitar. A great gig, and a great time in my life.


Ray Zeiner (later of the Wildweeds) replaced Kempton on organ and remembered this:

Al Anderson, Alex Lepak (or Andy) and I also played together in several small groups also, as freelance. One of these freelance gigs was at a small black club in Hartford called the "Subway" A guy came up to me and informed me that I was going to be playing Hammond Organ at his club 6 nights a week. I told him that I didn't know how to play Hammond. He said "You'll learn". This gentleman was Howard Hill, the guitarist of the "Niteriders". I was making $60 bux a week at a veterinary hospital at the time and playing weekends. He offered me $80 a week and a cheap rent. Who could refuse? The following week I spent every day from 10:00 AM to 9:00 PM in that club ("The Rock-A-Bye") learning how to play that organ, as I had one week to learn how. From time to time Howard Hill would come into the back room, where I was practicing, from where he was tending bar, and correct me, show me different voicings, etc. I tended to jump all around the keyboard playing various chords, so he would come in and say something like, "Don't move your whole hand upward. Just move this finger a half step and play this note in the bass". He showed me how to change a chord by making small changes. I loved it because I'm a minimalist by nature. Less is better for me. Then the organist (Dave Kay [Kempton]), whom I was to replace arrived and played from 9-1. I'd sit there all night and learned what I could from him, as I would be on my own the following week, playing that gigantic organ in a black club with just the drummer. The guys that hired me and owned the club were a members of a fantastic band called the "Niteriders". The drummer's name was Melvin Smith, who was a great singer and the finest entertainer (and a lifelong friend) that I've ever worked with. These guys were totally professional and taught me more than I could ever relate. Melvin and I worked at the "Rock-A-Bye Club" for three months and then we got an offer to go to the Hofbrau Haus, in Hartford, for more money. This was a classy club run in the "Italian Way". We needed to add a guitarist so I called Fletcher Bass who was traveling with one of the "Drifters' Groups, (there were several splinter groups from the original Drifters at that time). I had worked with him at the "Subway" previously, and remembered him. We found him in Boston, asked him to come join us, and he has been in this area ever since. We named the group "The Ray Mel Bass Trio" and played the Hofbrau Haus for 3 years, 6 nights a week, 9-1 on Monday-Friday and on weekends, we also played 9-1 and also from 1-3 AM. At the after hours thing on weekends all the other musicians and singers working in town would come to the Houfbrau to listen and sit in.

Ray told me: "Yes about 1964.... The band was disintegrating at the time. Doc, Melvin and Howard were left.... I was in the Niteriders for about 3 months."


And the Nite Riders (whoever they might have been) soldiered on. February 22, 1967 found them playing a dance benefit for the Heart Fund. It might have raised more money if the blurb had told us where the dance would be held. On September 17, 1967, the Nite Riders appeared at the 50th anniversary celebration of the Mansfield Training School (operated by the state for retarded children).


There was an ad for a Mid-Winter Dance & Fashion Show, to be held on January 30, 1971 at the American Legion Hall in Windsor Locks, Connecticut. It featured "Music By Melvin Smith & New Night Riders". I have no idea who else might have been in this group.



MISCELLANY

Milton Hayes was fined $25 for driving without a license on October 28, 1965. He got into more trouble in 1972, when his name was on a list of "Assessment And Damage Awards For Layout Of Sanitary Sewer In Private Lands West Of Chapel Street, Bloomfield" (say that three times fast!). His assessment was a wallet-busting $1.00.

The 1967 Hartford City Directory still showed Howard Hill listed at the Rock-A-Bye Club at 2257 1/2 Main. By January 1973, Howard and Milton Hayes were members of a group called Les Strangers. Howard later played with a group called the Big Band Sound Of The 40's and was also part of another group called The Princess And The Knights that regularly entertained at a Bloomfield, Connecticut retirement community.

According to Connecticut marriage records, Melvin Smith married Tommie Lee Dye on March 11, 1967, in Hartford. However, in that 1962 Hartford directory, she was already listed as his wife. His second marriage was on October 22, 1985, also in Hartford, to Ophelia Veronica "Pee Wee" Kimble.


Melvin Smith continued working into the 1970s and early '80s with a variety of bands. For example, he was with Contrast in March 1975, the New Collaboration in May 1975, Heat Treatment in December 1978, and Elite in 1981-5.


The last group I know Melvin was with was Classic Visions, along with Ray Zeiner again (and sometimes Howard Hill). According to the May 13, 1993 Hartford Courant:


Classic Visions describes itself as an updated version of the Niteriders band of the 1960s, with roots in the soul music of Ray Charles and hard bop, blues, standards, swing, and R&B. With everybody doubling on vocals, the band features Larry Cylor [sic; should be Cuyler], tenor saxophone, Ray Zeiner, organ; Billy Durso, guitar; and Melvin Smith, drums.


After that, Melvin quit show business and took a federal civil service job.




TO SUM UP

The Nite Riders never had a national hit, although some of their tunes might have made it if they'd been pushed. They were much more into raucous music than ballads, which probably reflects the fact that they were a club band, rather than a straight R&B act. I'd be willing to bet that I would have liked them much better in person than on record.

While the Nite Riders' personnel remained fairly constant while they were in Philadelphia, once they moved to Hartford, changes came rapidly. Since ads never mentioned any members other than Doc Starkes and Melvin Smith, we'll probably never know the extent of all the changes.


Special thanks to Victor Pearlin, Billy Vera, Dan Kochakian, Jay Bruder, Jodi Hill-Lilly, Howard K. Hill, Ray Zeiner, and Marty Herman.


Sources used:

Van "Piano Man" Walls - by George A. Moonoogian - Whiskey, Women, And..., Number 16, Spring 1987.

Melvin Smith - "Looped" - Bear Family CD 15703 - 1994 - liner notes by Billy Vera.




THE NITE RIDERS

APOLLO (The Nite Riders)
460 Women And Cadillacs / Say Hey! (A Tribute To Willie Mays) - 7/54

GRAND (Fay Simmons and The Nightriders Orch.)
111 Whim, Wham, Whop / Makin' A Fast Get-A-Way - 8/54

APOLLO (The Nite Riders)
466 Doctor Velvet / Rags - 11/54

UNRELEASED APOLLO
Keep It A Secret (June 21, 1954)

TEEN (The Nite Riders)
114 Apple Cider / Way In The Middle Of A Dream - 4/55 (as Doc Starkes and his Nite Riders)
116 I Know You're In There / Starlight And You (instrumental with whistling) - 55
118 Got Me A Six Button Benny / Don't Hang Up The Phone - 55
120 Waiting In The Schoolroom / When A Man Cries (with other voices) - 55

SOUND (Doc Starks and The Nightriders; subsidiary of Teen)
119 The Vacation Train / Night Ridin' (both instrumentals) - 55

CAPITOL (Doc Starks and The Night Riders)
F3236 Vacation Train / Night Ridin' (both instrumentals) - 9/55

SOUND (The Nightriders)
128 Tell The Truth / Never - 10/55

BERNLO (Doc Starks and The Nightriders)
B1002 Diane / Souvenir D'Italie (both instrumentals) - ca. 4/57

M-G-M (The Nite Riders)
K12487 Sittin' Sippin' Coffee / Tank Town (instrumental) - 5/57

SWAN (Doc Starkes and his Nite Riders / The Nite Riders; 1955 Teen masters)
4003 Apple Cider / Six Button Benny - 1/58

CAMEO (Melvin Smith; probably with the Nite Riders)
C135 Open The Door Richard / Zakie Sue - 4/58

LINDA (Doc Starkes And The Niteriders)
109 Love Me Like Crazy / Rockin' To School - 6/58

MODERN SOUND (Doc Starkes And The Nite Riders; Linda masters)
6908 Love Me Like Crazy / Rockin' To School - 9/58

SUE (The Night Riders, also released as by Mel Smith & The Night Riders)
713 Pretty Plaid Skirt (And Long Black Sox) / I'll Never Change - 5/59
719 St. Loo (with girls' chorus)/ Lookin' For My Baby - 9/59 (The Nightriders)
731 Night Ridin' / Talk To Me Baby (both instrumentals, featuring "Piano Van") - 8/60

CHIME (The Nite Riders present Melvin Smith; owned by Chime Recording Studio)
CR-101 Ugly George/ Nobody's Fault - 7/62

SMASH (Melvin Smith, group not credited; subsidiary of Mercury)
1775 Ugly George/ Nobody's Fault - 10/62

ROCK-A-BYE (owned by Chime Recording Studio)
CH 7886 Ko-Ko Nut Bread (Nite-Riders; vocal: Melvin Smith) / Aleph Beth (Nite-Riders) - 63
CH 7887 Yes Love (Mel Smith) / Hohner's Dream (Howie & Mel) - ca. 8/63

CHERRY (The Nite Riders; owned by Chime Recording Studio)
CH 7886 Ko-Ko-Nut Bread / Aleph Beth - 63

COURTESY (Mel Smith - Background The Nite Riders; owned by Chime Recording Studio)
13129/13130 Chicken Backs / Love Is Gone - 64

COURTESY (The Nite Riders - Mel Smith vocals)
1001 I've Been Thinkin', Part 1/ Part 2 (instrumental) - 10/64



MELVIN SMITH
(As far as I can determine, all Melvin Smith recordings after Groove, other than Metro, also have the Nite Riders and are listed with them)

RCA VICTOR (Blow-Top Lynn And His House Rockers)
50-0110 School Boy Blues / Reliefin' Blues - 3/51 (vocal refrain by Melvin Smith)
50-0124 They Ain't Gonna Tell It Right / Up On The Hill - 4/51
50-0139 Rampaging Mama / Real True Gal - 7/51 (vocal refrain by Melvin Smith)
47-4328 Homesick Blues / Come Back My Darlin' - 10/51 (vocal refrain by Melvin Smith)

RCA VICTOR (Melvin Smith)
47-4558 Everybody's Got The Blues / California Baby - 2/52 "Blues" - baritone Little Richard
47-4735 Looped / Woman Trainer - 6/52
47-4907 I'm Out Of My Mind / Baby I'll Be There - 8/52
47-5058 Sarah Kelly (From Plumnelly) / Call Me Darling, Call Me Sweetheart, Call Me Dear - 11/52
47-5226 I Don't Have To Hunt No More / Every Pound - 3/53
47-5406 It Went Down Easy / Why Do These Things Have To Be - 8/53
47-5578 Letter To My Baby / I Feel Like Goin' Home - 12/53

GROOVE (Melvin Smith; subsidiary of RCA)
G-0010 You Can't Stay Here / No Baby - 4/54

UNRELEASED RCA/GROOVE
I Remember (January 13, 1952)
Business Man's Blues (March 27, 1952) - nice guitar from Bill Jennings
Six Times Six (August 29, 1952)
What's To Become Of Me (August 29, 1952)
Hot Ziggety Zag (January 30, 1953)
Miss Brown (July 10, 1953)
Things You Oughta Know (February 11, 1954)
Crazy Baby (February 11, 1954)

METRO (Melvin Smith; a subsidiary of M-G-M) - violins (on "Tree") & chorus
K20023 A Tree And A Love Will Grow / Oh Promise Me - 3/59



HARRY CRAFTON

APEX (part of Gotham; Tiny Tim with Doc Bagby & His Orchestra; written by Harry Crafton)
1116 Do The Bump (Part 1) / Do The Bump (Part 2) - ca 8/49

GOTHAM (Doc Bagby's Orchestra; presumably Crafton is guitarist on these)
195 Saturday Night Boogie / In The Middle Of The Night ( voc: Tiny Tim) - ca 9/49

GOTHAM (Harry Crafton, with Doc Bagby's Orchestra)
196 Roly-Poly Mama / I Don't Want Your Money Honey - 9/49
211 Bring That Cadillac Back / So Long Baby - 11/49
227 I Can't Forget / Get Off, Mama - 4/50
245 Let Me Tell You Baby / It's Been A Long Time Baby - ca 6/50

JARMAN (Harry Crafton & Sonotones; a Newark label)
100 Long Time Baby / ?
Probably an alternate take of "It's Been A Long Time Baby", it might not have been issued.

OSCAR (Agnes Riley & Craftones / Harry Crafton & Craftones)
106 Big Fat Hot Dog (voc Agnes Riley) / She's Got A Mule Kick In Her Eyes - 6/54



HARRY VANN WALLS
(under his own name)

ATLANTIC
904 Ain't Gonna Scold You / Tee Nah Nah (vocals by Spider Sam [Brownie McGhee]) - 4/50
Van "Piano Man" Walls & His After Hour Session Boys)
980 Blue Sender / After Midnight - 12/52
(Van "Piano Man" Walls & His Orchestra)
988 Open The Door / Big Leg Mama - 3/53
(Van Walls & Rockets - vocals by Haywood "Little Sonny" Warner)



JOE SEWELL

PINEY (Jumping Joe Sewell; Johnny Farrell's Ork)
109 After School Rock / [Blues After Midnight - Johnny Farrell's Ork] - 55






Unca Marvy's Home Page
More Articles