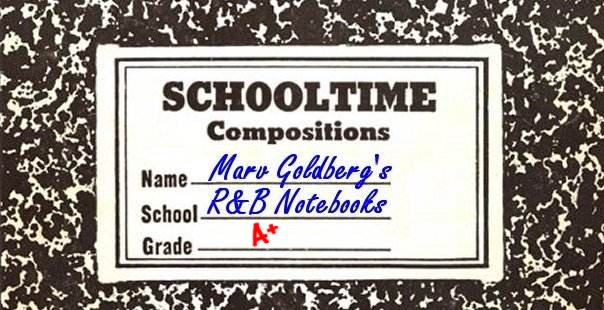 APOLLO THEATER SHOWS
By Marv Goldberg

© 2019 by Marv Goldberg



This is a listing of all Apollo Theater shows from 1934 - 1960.
After 1960, I lose interest in music, so there are far fewer listings,
mostly just artists that I've written about.


Harlem's foremost theater, the Apollo, opened on January 26, 1934. (It had previously been a white burlesque house, but that night it switched over to "all-colored productions".) On the stage for the opening were Aida Ward (singer), Dusty Fletcher (comedian), Mabel Scott (singer), the 3 Rhythm Kings (dancers), the 3 Palmer Brothers (singers), Norton & Margot (dancers), Ralph Cooper's band, Benny Carter's orchestra, and Troy Brown (comedian). Vere E. Johns reviewed the show in the The New York Age of February 3:


The renovated Apollo theatre opened with a bang last Friday night and is now swinging along with its initial program. I think if they make this their foundation and build from there on, Harlem is in for a new deal in entertainment. Two things pleased me, one was the entire absence of sensuous dancing, salacious jokes and hokum, and the other was the decent attiring of the chorus, or I should say, the ladies of the ensemble. I want to compliment Clarence Robinson on his presentation of the dance embodying the spirit of "Emperor Jones," and also Norton's [of Norton & Margot] work as the principal figure. Aida Ward put over a couple of good songs and the chorus lent good support. Mable Scott from the Cotton Club also pleased with her songs but would be wise to pay more attention to her voice and less to wriggling and prancing about the stage. The Three Rhythm Kings harmonized nicely and the Three Palmer Brothers did some fast stepping and Bennie Carter's Band provided oodles of hot jazz. Dusty Fletcher is a good comedian and so is Troy Brown, but they will soon be back numbers if they don't give their public new gags and comedy; that sketch about the lunatic asylum has a beard a mile long. Ralph Cooper made a good entrance as m. c. and kept the program moving swiftly. The chorus consists of 16 pleasing girls, picturesquely costumed and they danced well. The fear being expressed that Harlem cannot support three vaudeville houses is shortsighted. Harlem could support a dozen such houses if they got the right programs; there are fully 150,000 Harlemites who have never seen the inside of any one of the three houses. Let the managers and producers go after that business and the best will win out.


HOWEVER, she got two of the acts mixed up. The Three Rhythm Kings were dancers, not singers. The Three Palmer Brothers were singers, not dancers. (She wasn't the only one confused; the ad called them the Three Farmer Boys.)






NOTES:
Billy Eckstine's real name was "Eckstein"; he used the original spelling until the 40s
Baby Laurence (dancer) was almost always billed as "Babe Lawrence"; his name was Laurence Donald Jackson
Pops & Louie (young dancers) were Albert "Pops" Whitman & Louie Williams
Johnny & George were Johnny "Babyface" Macklin & George MacLean; they introduced "Bei Mir Bist Du Schoen"
Sahji was an "exotic dancer", whose real name was Madeline Jackson
Dancers Candy & Pepper were Mildred "Candy" Thorpe and Jewel "Pepper" Welch
Sunshine Sammy was child actor Ernie Morrison; he was one of the original Little Rascals
Coles & Atkins were Charles "Honi" Coles and Charles "Cholly Atkins" Atkinson
Roll & Tapp were Johnny McPhee and Johnny Smith
Patterson & Jackson (dancers and comedians) were Warren Patterson and Al Jackson
Big Time Crip (one-legged dancer) was Stanley Holmes
Crip Heard (one-legged, one-armed dancer) was Henry Heard

The revues in the early days were staged by Clarence Robinson

The rest are comedians:
Pigmeat is Dewey Markham. Many times, only his name is given, but he usually had several comedians with him to do skits.
Spider Bruce is John Mason. Many times, only his name is given, but he usually had several comedians with him to do skits.
Apus & Estrellita were married. He's Apus Brooks, but his real name was Montrose Morse; she's Estrellita Bernier.
The act was originally called Apus & Stella. The "Stella" who appears without Apus is probably her also.
Sandy is Sandy Burns. His nickname was "Ashes"; he's sometimes billed that way.
Koko is Freddie Robinson, later of Freddie & Flo
Freddie & Flo are Freddie Robinson & Florence Brown. They eventually got married.
Yak Taylor is Edna Taylor. She seems to have spelled it "Yack", but the Apollo usually had "Yak"
Crackshot is Bland Hackley.
Vivian, if only her first name is given, is Vivian Harris. She later became the announcer for the Apollo for a few years.
Johnny Vigal was just credited as "Vigal" on many occasions
Jimmy Baskett was usually credited as "Baskette"; he played "Uncle Remus" in Disney's "Song Of The South"
Spo-Dee-O-Dee is Sam Theard
George is George Wiltshire
Rastus is John Murray
Jackie Mabley wasn't called "Moms" until the late 40s
Tim is Tim Moore, who played "Kingfish" on the Amos & Andy TV show
Garbage is Marshall Rogers
Red & Struggie - "Red" at this time is unknown; "Struggie" is Walter Matthews Scruggs
Butterbeans & Susie were Jodie "Butterbeans" Edwards & wife, Susie Hawthorne Edwards
Swan & Lee were Ernest "Bootsie" Swan and Johnny Lee (who was later the voice of Br'er Rabbit in Disney's "Song Of The South"
and lawyer Calhoun on Amos & Andy)
Foxx & White were Redd Foxx and Slappy White

A NOTE ON SPELLING: I've fixed up spelling that I know is incorrect, however, I've never heard of most of the acts, so I just have to accept what's in the ads, even though they may be inconsistent from appearance to appearance.



WHAT DID FRANK SCHIFFMAN THINK? Apollo owner Frank Schiffman rated each of his acts over the years. You can see some of his comments here.



01/26/34 Aida Ward, Mabel Scott, Rhythm Kings (dancers), 3 Palmer Brothers, Norton & Margot, Ralph Cooper band, Benny Carter Band,
Troy Brown, Dusty Fletcher
02/02/34 Fan Waves revue, Meers & Meers, Bessie Smith, Norma (fan dancer), 3 Midnight Steppers, Norton & Margot, Ralph Cooper
02/09/34 Fiesta revue, Valaida Snow, Berry Brothers, 5 Spirits Of Rhythm, Lillian Cowan, Marshall Rogers & Dinah, Roy Atkins & Little Bitts
02/16/34 Chocolate Soldiers revue, Adelaide Hall, Helena Justa, Marshall "Garbage" Rogers, Troy Brown, 3 Habits, Sam Wooding Ork.
02/23/34 Ebony Show Boat revue, Minto Cato, Cotton Club Choir, Johnny Hudgins, Danny Small & His Relatives, Garbage, Troy Brown
03/02/34 Varieties revue, Nicholas Brothers, Charlie Turner & Arcadians (with Emmett Mathews), Garbage, Vivian Brown, Ford, Buoy, & Daley
03/09/34 Up In The Clouds revue, Rodrigo & Lila, Dotson, 4 Step Brothers, Garbage, Gladys Mike, Oscar Newman, Mille & Fiddler,
Margaret Wilkins, Charlie Turner's Arcadians
03/16/34 Blues revue, Cecil Mack Choir, U.S. Thompson, 5 Percolators, Garbage, Gladys Mike, Oscar Newman, Charlie Turner's Arcadians
03/23/34 Chocolate Box revue, Lithia Hill, Bessie Dudley, Herbert Brown, 5 Crackerjacks, 3 Yorkers, Garbage, Gladys Mike,
Oscar Newman, Charlie Turner's Arcadians
03/30/34 Easter Parade revue, Luis Russell Ork, Tiny Bradshaw, May Alix, Red & Struggie, Grace, Gary, & Evans, Garbage, Gladys Mike,
Oscar Newman
04/06/34 April In Paris revue, Luis Russell Ork, Tiny Bradshaw, May Alix, Drusilla Drew, Red & Struggie, Jelli Smith, Sandy Burns, Sam Manning,
Hilda Rogers
04/13/34 Jazzmania revue, 4 Flash Devils, 3 Salesmen, Lovely Lane, Virginia, Ray, Sandy Burns, Jackie Mabley, Charlie Turner's Arcadians
04/20/34 Night In Spain revue, Ralph Cooper, Cora Green, Ford, Marshall, & Jones, Billy Cortez, 3 Saps, Paola & Parquita, Sandy Burns,
Chuck Robinson, Charlie Turner's Arcadians
04/27/34 Hawaiian Moon revue, Ralph Cooper, Ada Brown, Wilton Crawley, Johnny Lee Long & Pigmeat, Lovey Lane, Sam, Sam, & Sam,
Josephine Hall, Charlie Turner's Arcadians
05/04/34 Eddie South Ork, Babe Matthews, 4 Blazes (dancers), Cortez & Palmalita, Johnny Lee Long & Pigmeat, Musical Cocktail revue
05/11/34 Claude Hopkins, Orlando Roberson, Jenny Dancy, Johnny Lee Long & Pigmeat, Hot Rhythm revue
05/18/34 Don Redman Ork, Harlan Lattimore, Jazzlips Richardson, 4 Bobs, Charles Ray, Johnny Lee Long & Pigmeat, Golliwogs revue
05/25/34 Luis Russell, Tiny Bradshaw, Edith Wilson, Taps Miller, 3 Drifters, Carlisle & Rosa, Johnny Lee Long & Pigmeat, Dance Round-Up revue
06/01/34 Fletcher Henderson Ork, Charles Holland, Eddie Hunter & Speedy Smith, Andrew Tribble, Southern Four, Izzy Ringold, Al Moore &
Amy Spencer, 3 Cyclones, Plantation Capers revue
06/08/34 Bill Robinson, Eubie Blake Ork, Eddie Hunter & Speedy Smith, Babe Matthews, Sally Gooding
06/15/34 Cubano revue, Dannie & Eddie, Teddy Hill Ork, Antonio Machin, Ofilia & Pimento
06/22/34 Hotel Harlem revue, Chick Webb Ork, Putney Dandridge, 4 Playboys, Ethel Brown, Johnny Lee Long & Pigmeat
06/29/34 Chick Webb Ork, Jesse "Lazybones" Cryor, Ernest "Bubbles" Whitman, 3 Olympics, Johnny Lee Long & Pigmeat
07/06/34 Indian Fantasy revue, Willie Bryant Ork, Jane Calloway, Alma Hubbard, 3 Brown Buddies, 4 Chords, Johnny Lee Long & Pigmeat
07/13/34 Riding The Waves revue, Willie Bryant Ork, Timmie & Freddie, Russell Carrington, 5 Salties, Johnny Lee Long & Pigmeat
07/20/34 Hi-Hat revue, Teddy Hill, 3 Miller Brothers, Victoria Vigal, Alycia & Delano, Russell Carrington, Johnny Lee Long & Pigmeat
07/27/34 Around The Town revue, Tiny Bradshaw Ork, Snakehips Tucker, Dusty Fletcher & John Mason, Charlie Ray, Danny & Edith,
Gladyce Ridley
08/03/34 Mid-Summer revue, Tiny Bradshaw Ork, Dusty Fletcher & John Mason, Jimmy Baskett, 4 Ink Spots, Florence Hill, Lee Simmons,
Wilson & Oliver
08/10/34 Bits From Hits revue, Willie Bryant Ork, Dusty Fletcher & John Mason, Harriet Calloway, Jimmy Baskett, 4 Blazes,
Bert & Barbara Sherman
08/17/34 Holiday In Harlem revue, Willie Bryant Ork, Dusty Fletcher & John Mason, Jimmy Baskett, 3 Little Words, Coots Grant, Bobby Castin,
Socks Wilson
08/24/34 Cutting Capers revue, Willie Bryant Ork, Dusty Fletcher & John Mason, Jimmy Baskett, 5 Crackerjacks, Susan Brown, Wing Wah Troupe
08/31/34 A Musical Cocktain revue, Claude Hopkins Ork, Orlando Roberson, Swan & Lee, Mabel Scott, 3 Singing Salesmen, Inkie & Archie,
Honi Coles
09/07/34 Modern Rhythm revue, Claude Hopkins Ork, Orlando Roberson, Swan & Lee, Ann Jones, Roland Holder, Jimmy Baskett
09/14/34 Singing The Blues revue, Al Jenkins & His Buffalonians, Glenn & Jenkins, Cecil Mack Choir, Pete, Peaches, & Duke, Crackshot,
Jimmy Baskett
09/21/34 Walking On Air revue, Tiny Bradshaw Ork, Greenlee & Rogers, Kirby Walker, Billie Higgins, Gallie DeGaston, Viola McCoy, Jimmy Baskett
09/28/34 Fess Williams Band, 6 Spirits Of Rhythm, Lucky Rhythm Trio, Myra Johnson, John Mason, Freddie Robinson, Lovey Lane, Jimmy Baskett
10/05/34 Duke Ellington Ork, Ivie Anderson, Ed Green, Bea Foots, 3 Patent Leather Kids
10/12/34 Eddie South Ork, Baker Brothers & Slaps, Ed Green, Josephine Hall, Barber & Doris, Jimmy Baskett, Sweet And Hot revue
10/19/34 Willie Bryant Ork, Al Jenkins Ork, McCain & Ross, 5 Rhythm Racketeers, Ed Green, Ola Mae Bishop, Jimmy Baskett
10/26/34 Mrs. Louis [Lil] Armstrong & Her Creolians (all-girl ork), McCain & Ross, Mary Dixon, 3 Sepia Queens, George Roland, Eddie Green,
Jimmy Baskett
11/02/34 Charlie Turner's Arcadians, Eddie South Ork, 4 Flash Devils, Pigmeat, Eddie Green, 4 Sharp Sisters,
11/09/34 Charles Barnet Ork, Ada Brown, Beale Street Boys, Lucky Seven Trio, Ethey Frey, Eddie Green, Pigmeat, Jimmy Baskett
11/16/34 Benny Carter Ork, Thais (fan dancer), Bill Bailey, Jessie Scott, Red & Struggie, 3 Brown Jacks, Eddie Green, Pigmeat, Jimmy Baskett
11/23/34 Pops & Louie, 5 Charlottes, Billy Halliday (Billie Holiday), Bobbie Henderson, Betty Roland, Billy Maples Ork, Eddie Green, Pigmeat,
Jimmy Baskett
11/30/34 Luis Russell, Abbie Mitchell, Snakehips Tucker, Babe Matthews, 3 Speed Demons, Eddie Green, Pigmeat, Jimmy Baskett
12/07/34 Duke Ellington Ork, Ivie Anderson, Dressing Room Follies revue, Eddie & Hilda, 4 Blazes, Eddie Green, Pigmeat, Ralph Cooper
12/14/34 Clarence Olden Ork, 4 Step Brothers, Tarzan (the human ape), Myra Johnson, Annice & Alanda, Eddie Green, Pigmeat, Jimmy Baskett,
Jungle Nights In Harlem revue
12/21/34 William McKinney & McKinney's Cotton Pickers Ork, Radcliff & Rogers, Jackie Mabley, Dorothy Derrick, Slim & Eddie, Pauline Edwards,
Eddie Green, Pigmeat, Jimmy Baskett
12/28/34 Nicholas Brothers, Luis Russell Ork, Joseph Pope Jones, Bertice Richmond, Eddie Green, Pigmeat, Jimmy Baskett


01/04/35 Jimmie Lunceford, Helena Justo & Co., Pavlo & Co., Leroy Victor & Co., Eddie Green, Pigmeat, Jimmy Baskett
01/11/35 Lucky Millinder & Mills Blue Rhythm Band, Eunice Wilson, Henrietta Loveless, Anise & Aland, Eddie Green, Pigmeat, Jimmy Baskett
01/18/35 Chilton & Thomas, 3 Duncan Sisters, Reid Brothers, Florence Hill, Eddie Green, Pigmeat, Jimmy Baskett
01/25/35 Erskine Hawkins & Bama State Collegians, Norman Thomas Quintet, Amanda Randolph, Wade & Wade, Derby Wilson, Eddie Green,
Pigmeat, Jimmy Baskett
02/01/35 Mrs. Louis (Lil) Armstrong & Kings Of Rhythm, Bob Howard, Noma, Velma Middleton, Charles Atkinson, Bill Porter, Pigmeat,
Jimmy Baskett
02/08/35 Claude Hopkins, Orlando Robeson, 3 Dukes, Edith Sewell, Ken Tai Trio, Josephine Garrison, Pigmeat, Jimmy Baskett
02/15/35 Tiny Bradshaw Ork, Mae Alix, Eddie Hunter, Billie Higgins, Pops & Louie, George Booker, Ella Fitzgerald, 3 Sams
02/22/35 Fats Waller, Pete, Peaches, & Duke, Jessie "Lazybones" Cryor, Bessie Dudley, Una [Mae] Carlisle, Ralph Cooper, Pigmeat, Jimmy Baskett
03/01/35 Louise Beavers, Baron Lee Ork, Chuck & Chuckles, Bob Williams, Ralph Cooper, Pigmeat, Jimmy Baskett
03/08/35 Luis Russell, Alberto Socarras, Nina & Zaybelle, Burnham, Harris, & Scott, Bea Foots, Ralph Cooper, Pigmeat, Jimmy Baskett
03/15/35 Jules Bledsoe, Willie Bryant Ork, Victoria Vigal, Timmie & Freddie, Ralph Cooper, Pigmeat, Jimmy Baskett
03/22/35 Fletcher Henderson Ork, Bob Howard, Alberta Adams, Fannie Cotton, Ralph Cooper, Pigmeat, Jimmy Baskett
03/29/35 Glenn & Jenkins, John Henry, Donald Heywood, Lucky 7 Trio, 7 Happy African Drum Dancers, Ralph Cooper, Pigmeat, Jimmy Baskett
04/05/35 Luis Russell, Sonny Woods, Cleo Brown, Snakehips Tucker, Wiley & Wiley, Duke Jenkins, Ralph Cooper, Pigmeat, Jimmy Baskett
04/12/35 Ralph Cooper Ork, Alma Smith, 3 Notes Of Harmony, 3 Little Words, Isolla Martin & Co., Pigmeat, Jimmy Baskett
04/19/35 Ralph Cooper Ork, Palmer & Peaches, Lillyn Brown, William Dill & Co., Billie Halliday (Holiday), Pigmeat, Jimmy Baskett
04/26/35 Ralph Cooper Ork, Mills Brothers, Alma Smith, Taps Miller, Pigmeat, Jimmy Baskett
05/03/35 Mrs. Louis (Lil) Armstrong & Kings Of Rhythm, Washboard Serenaders, Bessie Smith, Johnny Hudgins, Baby Cox, Danny & Edith,
Ralph Cooper, Pigmeat, Jimmy Baskett
05/10/35 Leroy Smith Ork, Alberta Prime, Danny & Eddy, 3 Lightning Flashes, Moore & McCormick, Clara Townsend, Ralph Cooper, Pigmeat,
Jimmy Baskett
05/17/35 Jimmy Lunceford Ork, Babe Matthews, Ford, Marshall, & Jones, Apus Brooks, Jigsaw Jackson, Sandy Burns, Butch & Green,
Buster Newman, Eddie Matthews
05/24/35 Don Redman Ork, 3 Miller Brothers, Avon Long, Alma Hubbard, Margaret Sims, 3 Brown Busters, Ralph Cooper, Sandy Burns,
Apus Brooks
05/31/35 Earl Hines Ork, 3 Palmer Brothers, 3 Rhythm Kings, Taps Miller, Katherine Perry, Al Moore Trio, Ralph Cooper, Sandy Burns, Apus Brooks
06/07/35 Blanche Calloway Ork, Elizabeth Kelly, 4 Step Brothers, Mae Johnson, Velma Middleton, Eddie Green, Ralph Cooper, Rhythm Willie,
Walter Batie & Clarence Foster
06/14/35 Luis Russell, Sonny Woods, Bobbie Gaston, Old Man River Trio, Peg Leg Bates, Norton & Margot, Cook & Brown, Ralph Cooper, Pigmeat,
Jimmy Baskett
06/21/35 Willie Bryant Ork, Dee Lloyd McKay, Vivian Brown, Bobby Evans, Ralph Brown, Sandy Burns, George Wiltshire, John Mason,
Helen Stewart
06/28/35 Ethel Waters, 4 Tan Tippers, Brown Trio, Danny Logan's Syncopators, Ralph Cooper, Jimmy Baskett, Pigmeat
07/05/35 Nina Mae McKinney, Gladys Bentley, Erskine Hawkins & Bama State Collegians, Snakehips Tucker, Johnny Alexander & Chunk Robinson,
John Mason, Ralph Cooper, George Wiltshire
07/12/35 Pete, Peaches, & Duke, Norman Astwood, Princess Orelia, Timmie & Freddie, Elizabeth Kelly, Medicine Pete, Chink Collins,
Dewey Brown, Alma Smith, Edna Harris, 4 Bon Bons
07/19/35 Pops & Louie, Chick Webb Ork, Ella Fitzgerald, Taft Jordan, Bardu Ali, Alice Whitman, 4 Olympic Aces, Louise & Margarita,
Charles McCormack, Jimmy Baskett, Eddie Hunter, Sandy Burns
07/26/35 Socarros Ork, 4 Gobs, Bessie Smith, Shelton Brooks, Aristocrats, Al & Andre, Roland Holder, Pigmeat, Jimmy Baskett, George Williams
08/02/35 Willie Bryand Ork, Berry Brothers, Pearl Baines, 5 Percolators, Billy (Billie) Holiday, John Mason, Pigmeat, George Wiltshire
08/09/35 Claude Hopkins Ork, Orlando Roberson, Miller & Mantan, Butterbeans & Susie, Jessie Cryor, John Henry, Babe Matthews, Babe Wallace,
3 Rhythm Queens, Lena Horne, Cora La Redd, Joe Smothers, Sonny Boy
08/16/35 Lucky Millinder & Mills Blue Rhythm Band, Myra Johnson, Dink, Blink, & Dink, Conway & Parks, Baby Cox, Ralph Brown, John Mason,
Pigmeat, Jimmy Baskett
08/23/35 Luis Russell, Sonny Woods, Bobbie Gaston, Jackie Mabley, Swan & Lee, Bessie Dudley, 3 Giants Of Rhythm, Pedro & Dolores,
George Wiltshire
08/30/35 Louis Armstrong Ork, Norton & Margot, Lavada Carter, Danny & Edith, 4 Step Brothers, Pigmeat, Jimmy Baskett, John Mason,
Victoria Vigal
09/06/35 Mae Johnson, Bama State Collegians (with Erskine Hawkins & Billy Daniels), Edna Mae Holly, Dusty Fletcher, Velma Middleton,
Bunny Briggs, Pearl Baines, Brown & Browm, Bobby Evans, George Williams
09/13/35 Noble Sissle Ork, Chuck & Chuckles, Edith Wilson, Rubberlegs Williams, Billy Banks, Eunice Wilson, Swan & Lee, George Wiltshire
09/20/35 Blanche Calloway Ork, Hamtree Harrington, Elma Turner, Jigsaw Jackson, Eddie Hunter, Jelli Smith, Hilda Perlino, John Alexander,
3 Brown Birds, Chink Collins, 3 Sams
09/27/35 Hot Chocolates Of 1936 - Radcliff & Rogers, 3 Miller Brothers, LeRoy Smith Band (with Louis Jordan), Gladys Palmer,
Ford, Marshall, & Jones, George Williams, Roland Holder
10/04/35 Duke Ellington Ork, Meeres & Meeres, Ivie Anderson, 3 Dukes, Josie Oliver, Avon Long, Alfreda Allhan, Pigmeat, John Mason,
Jimmy Baskett
10/11/35 Willie Bryant Ork, Nicholas Brothers, Bill Bailey, Jessye Scott, 3 Ginger Girls, Eddie Green, Muriel Rahn, Troy Brown
10/18/35 Teddy Hill Ork, Washboard Serenaders, 3 Little Words, Anise & Aland, Lovey Lane, Pauline Edwards, Taps Miller, Pigmeat, John Mason,
Jimmy Baskett, Ralph Cooper
10/25/35 Tiny Bradshaw Ork, George Dewey Washington, Jessie Cryor & Rhythm Rascals, Hilda Rogers, Wade & Wade, Lucky Rhythm Trio,
Pigmeat, Jimmy Baskett, Ralph Cooper
11/01/35 Jimmie Lunceford Ork, Mabel Scott, Little Bits & Yoyo, 4 Gobs
11/08/35 4 Ink Spots, Chick Webb Ork, Ella Fitzgerald, Bardu Ali, Charlie Lintin, 3 Ragamuffins, Sandy Burns, Jelli Smith, George Wiltshire,
Apus Brooks, Jackie Mabley, Al Moore
11/15/35 Don Redman Ork, Harlan Lattimore, Walter Batie & Clarence Foster, Jennie Dancey, Naomi Price, Alice Harris, Billy Branch Family,
Stanley Brothers
11/22/35 Lucky Millinder & Mills Blue Rhythm Band, Chuck Richards, Edgar Hayes, Nicholas Brothers, Noma, 3 Buds, Gypsy Ricco, Pigmeat,
John Mason, Jimmy Baskett
11/29/35 Claude Hopkins Ork, Orlando Robeson, Butterbeans & Susie, Babe Matthews, Cook & Brown, Miller & Mantan, Joe Smothers,
Jessie Cryor, Lena Horne
12/06/35 Stephin Fetchet, Sunshine Sammy, 3 Rhythm Steppers, Roccos, Ray Moore, Hanna Sylvester, Alfreda Allman, Sandy Burns,
Apus Brooks, George Wiltshire
12/13/35 Pops & Louie, Fletcher Hendeson, Duke Jenkins, Madeline Belt, Happy Day Quartet, Sandy Burns, Apus Brooks, George Wiltshire
12/20/35 Bob Howard, Bessie Smith, Sunshine Sammy, 3 Princes Of Rhythm, Hill & Hill, Billy Griffin, Roy White, Sandy Burns, Apus Brooks,
George Wiltshire
12/27/35 Willie Bryant Ork, 3 Brown Sisters, 3 Rhythm Queens, Roy White, Ollie Porter, Anise & Aland, Baby Cox, Sandy Burns, Apus Brooks,
George Wiltshire


01/03/36 Fats Waller, Charlie Turner's Arcadians, 3 Giants Of Rhythm, 2 Lucky Sisters, Doris Rhuebottom, Selden & Endler, Ray Moore,
Gallie De Gaston, Crackshot, Jerry & Turk
01/10/36 Mills Brothers, Mae Johnson, 3 Little Words, 2 Turbines, Alma Hubbard, Rita Royce, Bob Williams, Pigmeat
01/17/36 Chilton & Thomas, Clarence Williams & Eva Taylor, Erskine Hawkins & Ubangi Club Band, Gaines Brothers Trio, 2 Rat-A-Tats, Ray Moore,
Gallie De Gaston, Crackshot, Alfreda Allman & Caryettes
01/24/36 Noble Sissle Ork, Billy Banks, Eunice Wilson, Buddy Doyle, Princess White, Joe Green, Joan Miller, 3 Rhythm Tippers, Sandy Burns,
Apus Brooks, George Wiltshire
01/31/36 Brown & White revue - Doc Hyder's Band, Skippy & His Musical Pals, Rubberlegs Williams, Bill Bailey & Putney Dandridge,
3 Bits Of Rhythm, Radio Ramblers, York & Tracy, Zeb Carver's Hill Billies
02/07/36 Teddy Hill Ork, Ada Brown, 3 Keys, 3 Miller Brothers, Ford, Marshall, & Jones, Roland Holder, Susaye Brown, John Mason, Pigmeat,
Jimmy Baskett
02/14/36 Duke Ellington, Ivie Anderson, 4 Step Brothers, Pigmeat
02/21/36 Earl Hines Ork, Dusty Fletcher, Arthur Simpkins, Kathryn Perry, 3 Lightning Flashes, Jackie Mabley, Ray Moore, Lavinia Mack
02/28/36 Luis Russell, Bobbie Caston, Sonny Woods, 3 Keys, Louise Cook, 3 Speeds, Millie & Billie, Lavinia Mack, Pigmeat, John Mason,
Jimmy Baskett
03/06/36 Louis Armstrong, 3 Lang Sisters, Sonny Woods, Bobbie Caston, Frances Wills, Charlie Bristol, Sandy Burns, Apus Brooks,
George Wiltshire
03/13/36 Leroy Smith Band (with Louis Jordan), Avis Andrews, Washboard Serenaders, 3 Dukes, Worthwhile & How, Jelli Smith, Madeline Belt,
Sandy Burns, Apus Brooks, George Wiltshire
03/20/36 Claude Hopkins Ork, Orlando Roberson, Miller & Mantan, Jerry & Turk, Joyce & Herron, Jigsaw Jackson, Cook & Brown, Jessie Cryor,
Alma Smith, 3 Debs
03/27/36 Jimmy Lunceford Ork, Ray & Trent, Mabel Scott, Pauline Edwards, 3 Sams, Ristina Banks Dancing Girls, Pigmeat, John Mason,
Jimmy Baskett
04/03/36 Brown & White revue - Willie Smith Band, 3 Sharps & A Flat, Leadbelly, Vito & Piri, Dot & Dash, Josephine Hall, Pigmeat, John Mason,
Crackshot
04/10/36 Cab Calloway, Lethia Hill, Nicodemus, Ralph Brown, Dynamite Hooker, Gallie De Gaston, Crackshot, Conway & Parks
04/17/36 Willie Bryant Band, Gladys Bentley, Mae Johnson, Pearl Baines, Jackie Mabley, Gallie De Gaston, Stump & Stumpy, Edna Mae Holly,
Roy White, Crackshot, Avon Long
04/24/36 Buck & Bubbles, W.C. Handy's St. Louis Blues Ork, Bessie Smith, Eva Jessye Choir, Chuck & Chuckles, Pigmeat
05/01/36 4 Ink Spots, Lucky Sisters, Burnham Harris & Scott, Sunshine Sammy, Hardy Brothers Band, Margaret Simms, Norman Astwood,
McLain & Ross, Pigmeat, John Mason, Monte Hawley
05/08/36 Pops & Louie, Lucky Millinder & Mills Blue Rhythm Band, Chuck Richards, 3 Rhythm Queens, Taps Miller, Doris Rhuebottom,
Sandy Burns, Apus Brooks, George Wiltshire
05/15/36 Willie Bryant, 3 Brown Sisters, Princess Orelia & Pete, Joe Smothers, Chink Collins, Ida James, Sandy, Apus & Garbage
05/22/36 Noble Sissle Ork, Miller & Mantan, Lena Horne, Buddy Doyle, Billy Banks, Lightning Flashes,
05/29/36 Fats Waller, Charlie Turner's Arcadians, Pigmeat, John Mason, Jimmy Baskett, Oleanders, Bob Evans, Pearl Baines, Tumbling Wades,
Cyclones,
06/05/36 Earl Hines, Lulu Mae Washington, Helen Paige, Charlie Ray, Pigmeat, John Mason, Jimmy Baskett, Ernest "Bubbles" Whitman
06/12/36 Blanche Calloway, Rhythm Willie, Red & Curley, Velma Middleton, 3 Kadets, Alyce Cerf, 5 Top Hats, Pigmeat, John Mason, Jimmy Baskett
06/19/36 Chick Webb Band, Ella Fitzgerald, Taft Jordan, Charlie Linton, Pete, Peaches, & Duke, Kitty Aublanche, Charlie Ray, Ken & Roy Paige,
Truckin' Maniacs, Pigmeat, John Mason, Jimmy Baskett
06/26/36 Ethel Waters, Ted Lewis Jr., Helena Smith, Dot Saulters, Tyler Twins & Leonard, Marcy Brothers & Beatrice, Pigmeat, John Mason,
Jimmy Baskett
07/03/36 Teddy Hill Ork, Ethel Harper, Bob Howard, Hamtree Harrington & Cora Green, Teddy Hale, Pigmeat, John Mason, Jimmy Baskett
07/10/36 Valaida Snow & Band, Connie's Inn Revue: Dean & Johnson, 3 Babes, Toni Cortez, 3 Rhythm Debs, Kaloah, Novels, Eddie Green
07/17/36 Sugar Cane musical comedy - Sunshine Sammy, Etta Moten, Amanda Randolph, 3 Rhythm Triplets, Peppers, Evelyn Keyes, Ella Myers,
Charlie Ray, John Mason, Jimmy Baskett
07/24/36 Erskine Hawkins & Bama State Collegians Ork, Avis Andrews, Red Donoghue & His Pals, Valda (contortionist), Cook & Brown,
Joyce & Freddie, Sandy, Apus, & George
07/31/36 Luis Russell Ork, Bobbie Caston, Sonny Woods, Burnham, Harris, & Scott, Clara Williams ("Sepia Kate Smith"), Kola the frog man,
Evelyn Keyes, Pigmeat, John Mason, Jimmy Baskett
08/07/36 Willie Bryant Ork, Ubangi Club Revue, Gladys Bentley, Eddie Green, Streamline Sue Robinson, Norman Astwood, 3 Stepsons,
Victoria Vigal, Edna Mae Holly
08/14/36 Cab Calloway, Lethia Hill, Red & Curley, Ralph Brown, Lovey Lane, Pigmeat, John Mason, Jimmy Baskett, Vivian Harris
08/21/36 Sunset Royal Serenaders, Mamie Smith, Hix & His Sizzling Six, Beale Street Boys, Leon Hill, Jimmie & Bunny, Pigmeat, John Mason,
Jimmy Baskett
08/28/36 Claude Hopkins Ork, Orlando Roberson, Edith Wilson, Hard-Time Burton, Tramp Band, Roland Holder, Dusty Fletcher, Sandy Burns,
George Wiltshire
09/04/36 Louis Armstrong Ork, George McGlennon, Sonny Woods, Bobbie Caston, Luis Russell, McCain & Ross, Rhythm Brown, Jimmie & Bunny,
Dusty Fletcher, Sandy Burns, George Wiltshire
09/11/36 Duke Ellington Ork, Conway & Parks, Ivie Anderson, 4 Step Brothers, Dusty Fletcher, Sandy Burns, George Wiltshire
09/18/36 Ethel Waters, Sunshine Sammy & Band, 3 Brown Sisters, Madeline Belt, Teddy Hale, Harvest Moon Lindy Champs, Pigmeat, John Mason,
Jimmy Baskett
09/25/36 Jimmie Lunceford Ork, 3 Miller Brothers, Myra Johnson, Taps Miller, Alfred Allman, Nanette, Pigmeat, John Mason, Jimmy Baskett
10/02/36 Fats Waller, Emmett Mathews & Arcadians (he took over Charlie Turner's Arcadians), 3 Esquires, Pigmeat, John Mason, Jimmy Baskett
10/09/36 Noble Sissle Ork, Lena Horne, Billy Banks, Butterbeans & Susie, 2 Zephyrs, Pauline Bryant, Woods Sisters, 3 Gigolos, Hilda Perleno,
Dusty Fletcher, Sandy Burns, Buddy Doyle
10/16/36 Chick Webb Ork, Ella Fitzgerald, Charlie Linton, Bardu Ali, 4 Ink Spots, Slim & Eddie, 3 Novels, Madeline Belt, Chink Collins,
Jackie Mabley, Dusty Fletcher, Sandy Burns, George Wiltshire
10/23/36 Sunset Royal Band, Rex Ingram, Havana Serenaders, 3 Brown Jacks, Velma Middleton, Walker & Walker, Hilda Rogers, Pigmeat,
John Mason, Jimmy Baskett
10/30/36 Lucky Millinder & Mills Blue Rhythm Band, Chuck Richards, Edgar Hayes, Red Allen, Pops & Louie, Norton & Margo, 3 Palmer Brothers,
Bessie & Jackie, Edna Mae Holly, Mary Perry, Pigmeat, John Mason, Jimmy Baskett, Monte Hawley
11/06/36 Earl Hines Ork, Ida James, Chuck & Chuckles
11/13/36 Andy Kirk Ork, Pha Terrell, Mary Lou Williams, 2 Zephyrs, Allen & Kent Family, 4 Budds, David, Goliath, & Witty, Eddie Green
11/20/36 Blanche Calloway Band, Rhythm Willie, Tramp Band, Williams & O'Neil, Bill Bailey, Swan & Lee, Norman Astwood, Lucille Wayne,
Florence Brown, Duke Granada
11/27/36 Jeni LeGon, Don Redman Ork, Louise McCarrol, Shelton Brooks, Alex Lovejoy, Jarrow
12/04/36 Mills Brothers, Ovie Alston (trumpeter) & Band, Babe Matthews, Roy, Lee, & Dunn, Gina & Giana, Arlethia Perdue, Bessie & Jackie,
Dusty Fletcher, Sandy Burns, George Wiltshire
12/11/36 Erskine Hawkins & Bama State Collegians Ork, 3 Giants Of Rhythm, Brown & Brown, Phantom Steppers, Pigmeat, John Mason,
Jimmy Baskett
12/18/36 Luis Russell Ork, Bobbie Caston, Sonny Woods, Timmie & Freddie, Dot & Dash, 3 Rhythm Rascals, Gladys Ridley, Pigmeat, John Mason,
Jimmy Baskett
12/25/36 Claude Hopkins Ork, Bert (Alberta) & Alice Whitman, Princess Wee Wee, Prince Arthur, Pigmeat, John Mason, Jimmy Baskett,
Monte Hawley (Alice Whitman was the mother of "Pops", from Pops & Louie)


01/01/37 Teddy Hill Band, Beatrice Douglas, Brown & White Revue - Mae Johnson, 4 Brown Specks, Norman Astwood, Swan & Lee, Helena Smith,
Nathano Brothers, Mary Keller
01/08/37 Willie Bryant Ork, Dee Lloyd (female Fats Waller), Edwards Sisters, Winnie & Bobbie, Swan & Lee, Norman Astwood
01/15/37 Fats Waller, Turner & Burelle, Billy Adams, Beatrice Rhea, Victoria Spivey, Ford, Bowie, & Daly, Dusty Fletcher, Sandy Burns,
George Wiltshire
01/22/37 Chick Webb Ork, Ella Fitzgerald, Charlie Linton, Bardu Ali, George McGlennon, Anise & Aland, Maud Russell, Babe Wallace,
Burnham, Harris, & Scott, 3 Sharps & A Flat, Pigmeat, Jimmy Baskett
01/29/37 Willie Bryant Ork, Ralph Brown, Avon Long, 3 Gobs, Streamline Sue, Ruby Hill, Jennie Dancy, Pigmeat, Jimmy Baskett
02/05/37 Jimmie Lunceford Ork, Mabel Scott, 4 Step Brothers, Jelli Smith, Taps Miller, Pauline Edwards, Adelaide Marshall, Pigmeat, Jimmy Baskett
02/12/37 Louise Beavers, Miller's Brownskin Models Of 1937, Tanya, Jessie James, Alta Oates, Marcus Hall, George Bias, Blanche Thompson,
Seales & Cade, Hix & His Sizzling Six
02/19/37 Nicholas Brothers, Lucky Millinder & Mills Blue Rhythm Band, Barrington Guy, Mae Alix, Arlene, Charlie, & Ruby, John Mason,
Apus Brooks
02/26/37 Fletcher Henderson Ork, Freddie James, Gaines Brothers, Frances Black, Winnie & Bobbie Johnson, Dorothy Derrick, Pigmeat,
John Mason, Jimmy Baskett
03/05/37 Earl Hines, Ida James, Son & Sonny, Winnie & Bobbie Johnson, Evelyn Keyes, Norton & Margo, Arlene, Charlie, & Ray, Pigmeat,
John Mason, Jimmy Baskett
03/12/37 Jesse Stone Ork, Buck & Bubbles, Jackie Mabley, 3 Rhythm Debs, Stanley Brothers
03/19/37 Count Basie Ork, Jeni LeGon, Derby Wilson, Smith & Rogers, Lucille Howard, 3 Dixie Troubadors, James (Jimmy) Rushing, John Mason,
Apus Brooks, Monte Hawley
03/26/37 Cab Calloway Ork, Avis Andrews, Tramp Band, Evelyn Keyes, Rodney & Gould, Dusty Fletcher, Margaret Simms
04/02/37 Teddy Hill Ork, Tip, Tap, & Toe, Charioteers, Teddy Hale
04/09/37 Chick Webb Ork, Ella Fitzgerald, Henri Wessels, Cook & Brown, White's Lindy Maniacs, Hilda Perlene, Pigmeat, John Mason,
Jimmy Baskett
04/16/37 Don Redman Ork, 3 Berry Brothers, Chuck & Chuckles, Princess Aurelia & Pete, Pigmeat, John Mason, Jimmy Baskett
04/23/37 Claude Hopkins Ork, Pops & Louie, Ruby Elzy, Bob Wallace, Peaches & Palmer, Pigmeat, John Mason, Jimmy Baskett
04/30/37 Tiny Bradshaw Band, Edgar Hayes, Kathryn Perry, Taps Miller, 3 Peppers, Lang Sisters, Joe Arena, Berry & King, John Garth,
Bella Johnson
05/07/37 Willie Bryant Ork, 3 Blue Jackets, Babe Wallace, Zeb Carver's Hill Billies, Victoria Vigal, Willa Mae Lane, Edwards Sisters, Dusty Fletcher,
Sandy Burns, George Wiltshire
05/14/37 4 Ink Spots, Blanche Calloway Ork, Helen Page, Baby DeLeon, Rhythm Willie, Maxie Armstrong, Norman & Blake, Guido & Eve,
Dusty Fletcher, Sandy Burns, George Wiltshire
05/21/37 Fats Waller, Myra Johnson, Emmett Mathews, Wilton Crawley, Helena Smith, Babe Matthews, Ford, Marshall, & Jones, Jackie Mabley,
Tim Moore, Vivian Harris
05/28/37 Louis Armstrong Ork, Sonny Woods, Bobbie Caston, George McClennon, 2 Zephyrs, Flash & Dash, Abdeen & Ravita, Pigmeat,
John Mason, Jimmy Baskett
06/04/37 Count Basie Ork, Jimmy Rushing, Billie Holiday, Radcliffe & Rogers, Joe Wong (Chinese Bing Crosby), 3 Clouds Of Joy, Dusty Fletcher,
Sandy Burns, George Wiltshire
06/11/37 Lucky Millinder & Mills Blue Rhythm Band, Wade & Wade, Dot & Dash, Billy Kyle, 3 Melody Maids, Grace Grainger, Myrtle Hutchinson,
Pigmeat, John Mason, Jimmy Baskett
06/18/37 Duke Ellington, Ivie Anderson, Winnie & Bobbie Johnson & Brother Stretch, Jack Whitney, Tootie & Al, Don Ricardo, Pigmeat,
John Mason, Jimmy Baskett
06/25/37 Erskine Hawkins Ork, Velma Middleton, Billy Daniels, Washboard Serenaders, Stump & Stumpy, Fats Piner, La Georgette, Pigmeat,
John Mason, Jimmy Baskett
07/02/37 Ethel Waters, George Dewey Washington, Anise & Aland, Eddie Mallory Band, Renee & Estelle, 3 Giants Of Rhythm, Paul White,
Dewey Brown, Mae Diggs, Bessie Dudley
07/09/37 Jimmie Lunceford Ork, Ralph Brown Phil Scott, Tootie & Al, LeMaye & Maye, Mary Perry, Midge Williams, Helen Stewart, Brown Twins,
Pigmeat, John Mason, Jimmy Baskett
07/16/37 Edgar Hayes Band, Eddie Green, Ruby Elzy, Barrington Guy, Mae Diggs, 5 Budds, 3 Brodell Sisters, Don Francisco, Monte Hawley
07/23/37 Major Bowes Colored Stars Revue - Earl Scott & Leslie Waters, Starlight Dixie Trio, George Holmes, Ann Cooper, Billy Irons, Joe Woods,
3 Skipsters, Harriet Waters, Boom Boom Bowman
07/30/37 Cab Calloway Ork, Ann Lewis, Drusilla Drew, Tootie & Al, Maxie Armstrong, Pigmeat, John Mason, Jimmy Baskett
08/06/37 Sunset Royal Ork, Conway & Parks, 3 Swingsters, Burnham, Harris, & Scott, Skating Lockwells, Anita Jacoby, Dusty Fletcher,
Sandy Burns, George Wiltshire
08/13/37 Claude Hopkins Ork, Beverly White, Sunshine Sammy & Sleepy Williams, Johnny & George, Paul Gordon, Dorothy Tinney,
Earl Thompson, Dusty Fletcher, Sandy Burns, George Wiltshire
08/20/37 Scottsboro Boys, Harlem Playgirls Band, Jackie Mabley, Lethia Hill, Jean & Joan, Arlene Bowen, Artie McGinty
08/27/37 Blanche Calloway Ork, 3 Chocolateers, Lethia Hill, Teddy Hale, Pigmeat, John Mason, Jimmy Baskett
09/03/37 Chick Webb Ork, Ella Fitzgerald, Taft Jordan, Charles Linton, Bardu Ali, Babe Wallace, Norman Blake, Sonny & Helen, Billie Lucky,
Boots & Saddles, Gallie DeGaston, George Wiltshire, Monte Hawley
09/10/37 Don Redmon Ork, Louise McCarroll, Harlan Lattimore, 3 Swing-Crazy Gobs, 2 Edwards Sisters, Pigmeat, John Mason, Jimmy Baskett
09/17/37 Willie Bryant Ork, Tanya, 5 Spirits Of Harmony, Honeyboy Thompson, Flash & Dash, Irene Johnson, Gallie DeGaston, George Wiltshire,
Ray Moore
09/24/37 Duke Ellington Ork, 4 Step Brothers, Ginger & Freddie, Pigmeat, John Mason, Jimmy Baskett
10/01/37 Lucky Millinder & Mills Blue Rhythm Band, Bob Howard, Smiles & Smiles, Nan Snow, Shirley Russ, Boots & Saddles, Pearl Harrison,
Dusty Fletcher, Sandy Burns, George Wiltshire
10/08/37 Tiny Bradshaw Ork, Deani Lari, 3 Keys, Bill Bailey, Danny & Edith, Vivian Ealey, Pigmeat, John Mason, Jimmy Baskett
10/15/37 Luis Russell Ork, Sonny Woods, Bobbie Caston, Bobby Short, Conway & Parks, Phil Lopez, Pigmeat, John Mason, Jimmy Baskett
10/22/37 Ethel Waters, Eddie Mallory Ork, Jelli Smith, Taps Miller, 4 Specks, John Mason, Jimmy Baskett, Freddie Robinson
10/29/37 Fletcher Henderson Ork, Chuck Richards, Red & Curley, 3 Lang Sisters, Alice Harris, Mexicanos, John Mason, Jimmy Baskett,
George Williams
11/05/37 Count Basie, Billie Holiday, Jimmy Rushing, Butterbeans & Susie, 3 Miller Brothers, Big Time Crip, Hilda Rogers, Paul Bass, Honey Brown,
John Mason, Johnny Vigal
11/12/37 Andy Kirk Ork, Pha Terrell, Mary Lou Williams, Ann Wiggins Brown, Wilton Crawley, Ralph Brown, Cliff Wayne's Indians, Karlos & Rinardo,
Dusty Fletcher, Sandy Burns, George Wiltshire
11/19/37 4 Ink Spots, Edgar Hayes Ork, Ruth Ellington, Jigsaw Jackson, Billy Branch & Co., Larry Seymour, Buddy & Judy Allen, Dusty Fletcher,
Sandy Burns, George Wiltshire
11/26/37 Erskine Hawkins Ork, George Dewey Washington, Velma Middleton, 6 Flying Jordans, 3 Rhythmites, 3 Tops, Dusty Fletcher, Sandy Burns,
George Wiltshire
12/03/37 Willie Bryant Ork, Chuck & Chuckles, Freddie & Ginger, Henri Wessels, Sally Gooding, Joe Smothers, Dusty Fletcher, Sandy Burns,
George Wiltshire
12/10/37 Teddy Hill Ork, Gladys Bentley, Kentucky Singers, Derby Wilson, 3 Clouds Of Joy, Jackie Mabley, Apus Brooks
12/17/37 Sunset Royal Ork, with Art Harris, John Henry (Juano Hernandez), Baby DeLeon, 2 Specks, Jimmie & Margie, Etsy Cooper,
Tania & Kirsoff Quartet
12/24/37 Lucky Millinder & Mills Blue Rhythm Band, Ruby Elzy, Jerry & Turk, 3 Lightning Flashes, John Mason, George Williams, Ray Moore
12/31/37 3 Berry Brothers, Tiny Bradshaw Ork, Lillian Fitzgerald, Streamline Sue, Dudley Brothers, John Mason, George Williams, Ray Moore


01/07/38 Chick Webb Ork, Ella Fitzgerald, Teddy Hale, Dippy Dees & Dizzy, 4 Box Brothers, Billy King, Swan & Lee, Ventriloquist Holmes
01/14/38 Noble Sissle Ork, Billy Banks, Maxine Sullivan, Peg Leg Bates, Dorothy Saulters
01/21/38 Duke Ellington Ork, Ivie Anderson, Slim & Slam, Honi Coles, Lovey & Flash, Stump & Stumpy, John Mason, John La Rue, Ray Moore
01/28/38 Claude Hopkins Ork, Johnny & George, Beverly White, Ford, Marshall, & Janet, Jean & Joan, Rochelle Trio, Dottie Adams, Dusty Fletcher,
Sandy Burns, George Wiltshire
02/04/38 Savoy Sultans Band, Nagasaki Tramp Band, Henrietta Lovelace, Pete Diggs, Short & Shorty, Frances Brock, Consuela Harris,
John Mason, John La Rue, Johnny Vigal
02/11/38 Don Redman Ork, Orlando Roberson, Louise McCarroll, Lavarre Brothers, Burnham, Harris, & Scott, Swan & Lee, Henrietta Lovelace,
Jimmy Jackson
02/18/38 Earl Hines Ork, Ida James, Ada Brown, The Sextuplets ("300 Pounds Each"), Alfred Latell, Son & Sonny, Frances Brock, 3 Johns
02/25/38 Count Basie, Jimmy Rushing, Louise Beavers, Marshall Haley, Millie & Billie, 2 Hearts, John Mason, John La Rue, Johnny Vigal
03/04/38 Ethel Waters, Eddie Mallory Ork, Butterbeans & Susie, Sunshine Sammy & Sleepy Williams
03/11/38 Willie Bryant Ork, Belle Powell, Marcy Brothers & Beatrice, Wade & Wade, Marshall Haley, Clifford Wayne's Indians, John Mason,
John La Rue, Johnny Vigal
03/18/38 Buck & Bubbles, Harlem Knights Ork, Emmett Mathews, Alice Harris, Jigsaw Jackson, Marc Bolero, Lucky Sisters, D'Aubour & Rene
03/25/38 Nicholas Brothers, Floyd Ray Ork, Ivy, Vern, & Von, Joe Alexander, Walter Long, Joe Hubert, Pearl Harrison, John Mason, John La Rue,
Johnny Vigal
04/01/38 Cab Calloway, Avis Andrews, Stump & Stumpy, Cotton Club Boys, John Mason, John La Rue, Johnny Vigal
04/08/38 Teddy Hill Ork, Melba Smith, 4 Dudley Brothers, 3 Sams, Lang Sisters, Togo the Jap, John Mason, John La Rue, Johnny Vigal
04/15/38 Jimmie Lunceford, Ralph Brown, Babe Matthews, Agnes Knox, Satch & Satchel, Tina Dixon, Swan, Lee & Jackson
04/22/38 Fats Waller, Myra Johnson, Rubberlegs Williams, Flash & Dash, Tina Dixon, Miller Worthy, John Mason, John La Rue, Johnny Vigal
04/29/38 Stuff Smith Band, Jesse Stone Ork, Bobbie Evans, 3 Tops, Rita Boyce, Pigmeat, Jimmy Baskett, Crackshot
05/06/38 Major Bowes' 1938 Colored Jubilee Revue, Edgar Hayes Ork, Bobbie Evans, Pigmeat
05/13/38 Count Basie, John Hernandez, Avon Long, Moke & Poke, John Mason, John La Rue, Johnny Vigal
05/20/38 4 Ink Spots, Don Redman Ork, Louise McCarroll, Chuck & Chuckles, 3 Lunatrix, Wilkins & James
05/27/38 Chick Webb Ork, Ella Fitzgerald, Norman & Blake, Lovey & Flash, Pigmeat, Jimmy Baskett
06/03/38 Chick Webb Ork, Ella Fitzgerald, Nicodemus, Holmes (ventriloquist), Helena & Joe Smith, 3 Yams
06/10/38 Duke Ellington, Ivie Anderson, Amelia Gilmore, Bristol & Gay, John Mason, John La Rue, Johnny Vigal
06/17/38 Louis Armstrong Ork, Midge Williams, Sonny Woods, Joe Turner & Pete Johnson, Timmie & Freddie, La Fons, John Mason, John La Rue,
Johnny Vigal
06/24/38 Tiny Bradshaw, Peters Sisters, Big Time Crip, Maxie Armstrong, Joan Lee, Pigmeat, Jimmy Baskett
07/01/38 Willie Bryant Ork, Belle Powell, Conway & Parks, Lon Chaney (contortionist), Motorcycle (dancer), John Mason, John La Rue,
Johnny Vigal
07/08/38 Maxine Sullivan, Eddie Mallory Ork, Joe Wong, Jimmie & Margie, Eve Barry, John Mason, John La Rue, Johnny Vigal
07/15/38 Ralph Cooper, Edgar Hayes Band, Julia Hunter, Honi Coles & Bert Howell, 3 Peppers, Pigmeat, Jimmy Baskett
07/22/38 Harley Toots & His Rhythm Rascals, Melrose Colbert, Snookum Russell, Kim Loo Sisters, Paul Robinson's Harmonica Rascals,
John Mason, John La Rue, Johnny Vigal
07/29/38 Mills Brothers, Claude Hopkins Ork, Beverly White, 4 Step Brothers, Pearl Baines, Jean & Marion, Dusty Fletcher, Sandy Burns,
George Wiltshire
08/05/38 Slim & Slam, Savoy Sultans Ork, 3 Chocolateers, 3 Blue Jackets, John Mason, John La Rue, Johnny Vigal
08/12/38 Sunset Royal Ork, Ace Harris, Arthur Simpkins, Paul Robinson's Harmonica Champions, Miller Brothers & Ford, Swan, Lee & Astford,
Carlos & Carmencita
08/19/38 Hot Lips Page Band, Streamline Sue, Spizzie & George, Arthur Simpkins, Connie Alcaines, Dusty Fletcher, Sandy Burns, George Wiltshire
08/26/38 Luis Russell Ork, Sonny Woods, Hazel Diaz, Cotton Club Boys, McCain & Ross, Big Zephyr, John Mason, John La Rue, Johnny Vigal
09/02/38 Erskine Hawkins Ork, Baby Hines, Stump & Stumpy, Screene & Johnson, 4 La Vernes, Turner Merle, Pigmeat, Jimmy Baskett
09/09/38 Jimmie Lunceford Ork, Satch & Satchel, Babe Matthews, Lucky Sisters, Dynamite Hooker, Jim Penman
09/16/38 Ethel Waters, Eddie Mallory Ork, Teddy Hale, Hayes & Morrison, Taps Miller, John Mason
09/23/38 Andy Kirk Ork, Pha Terrell, Mary Lou Williams, June Richmond, Moke & Poke, 5 Shades Of Rhythm, Diane & Delcampo, Pigmeat,
Jimmy Baskett
09/30/38 Duke Ellington, Ivie Anderson, Millie & Bubbles, Dolores Brown, Bill Bailey, Herman Reed, George Wiltshire, Sandy Burns, John La Rue
10/07/38 Blanche Calloway Ork, Johnny & George, Earl & Frances, 2 Novels, 3 Harvards, Pigmeat
10/14/38 Lucky Millinder Ork, Sunshine Sammy & Sleepy Williams, Sonny & Shirley Dall, Dorothy Jones, Al Tucker, 3 Songbirds, George Wiltshire,
Sandy Burns, John La Rue
10/21/38 Noble Sissle Ork, Edith Wilson, Billy Banks, Bartell & Hurst, Cook & Brown, Big Time Crip, Judy Osborne, Charles Mitchell,
George Wiltshire, Sandy Burns, John La Rue
10/28/38 Slim & Slam, Teddy Hill Ork, Beachcombers, Jennie Dancer, Lillian Mack, Nathane Brothers, 3 Johns
11/04/38 Willie Bryant Ork, Savoy Sultans Ork, Avis Andrews, Jackie Mabley, Bert & Ann Royce, Joe Hedley, George Roche
11/11/38 Ralph Cooper, Chick Carter's Band, Willie Bryant, Marcy & Roberta, Jesse James, Desoree Alexander
11/18/38 Bill Robinson, 3 Peppers, Ford, Marshall, & Jones, George Williams, Wen Talbert's Swing Band, Dolores Alexander, Willie Bryant
11/25/38 Harlem Play Girls (all-girl band), Clarence "Chick" Carter Ork, Willie Bryant, Lewis & Van, Jackie Mabley
12/02/38 Tiny Bradshaw Band, 4 Ink Spots, Jean Starr, Givens & Carol, Pigmeat
12/09/38 Stuff Smith Onyx Club Band, 4 Flying Sullys, Jackie Smith, Jean Starr, Harold Reed, Pigmeat, Sandy Burns, George Wiltshire
12/16/38 Ovie Anderson Band, Froshine Stewart, Eddie Green, Juano Hernandez, Willie Bryant, Jean & Joan, George Wiltshire, Tom Sawyer
12/23/38 Louis Armstrong Ork, Midge Williams, Sonny Woods, Stump & Stumpy, Rubberneck Holmes, John Garth, Dusty Fletcher, Sandy Burns,
George Wiltshire
12/30/38 Jimmie Lunceford Ork, 3 Chocolateers, Laura Pierre, Flash & Dash, Dusty Fletcher, Jackie Mabley


01/06/39 Mills Brothers, Claude Hopkins Ork, Beverly White, 3 Whirlwinds, Pigmeat, Jimmy Baskett
01/13/39 Chick Webb Ork, Ella Fitzgerald, Norman & Blake, Bobbie & Teddy Drinkard, 4 Swingsters & Edith King, Jackie Mabley, John La Rue
01/20/39 Earl Hines Ork, Jean Eldridge
01/27/39 Count Basie, Smiles & Smiles, 3 Sharps & A Flat, Connie Scott, Pigmeat, Jimmy Baskett
02/03/39 Fats Waller, Jeni LeGon, Myra Johnson,
02/10/39 Andy Kirk Ork, Pha Terrell, Mary Lou Williams, Moke & Poke, Wilton Crawley, Pigmeat
02/17/39 Duke Ellington Ork, Ivie Anderson, McCain & Ross, Spoons Brown, Carl & Harryette, Jackie Mabley, George Williams
02/24/39 Tiny Bradshaw, Nina Mae McKinney, Lawrence Criner, Sunshine Sammy & Sleepy Williams, Ventriloquist Holmes, Lavonia Bennett
03/03/39 Savoy Sultans Ork, Peg Leg Bates, Chuck & Chuckles, Jean Starr, George Wiltshire, Sandy Burns, George Williams
03/10/39 Cab Calloway, 3 Berry Brothers, June Richmond, Derby Wilson, Dusty Fletcher
03/17/39 Nicholas Brothers, Don Redman Ork, George Dewey Washington, Winters & Merano, Carmen Brown, Sahji
03/24/39 Slim & Slam, Floyd Ray, Ivy, Vern, & Von, Sweetie Pie, Earle & Frances, Sandy Burns, George Wiltshire, John La Rue
03/31/39 Teddy Hill Ork, 3 Dandridge Sisters, Tip, Tap, & Toe, Babe Wallace, Sweetie Pie, Winton & Diane
04/07/39 Count Basie Ork, Honi Coles & Bert Howell, Babe Wallace, Sam Theard
04/14/39 Lucky Millinder Ork, Avis Andrews, Harlem Highlanders, Bill Bailey, Martinez & Martin, Jackie Mabley, Sam Theard
04/21/39 Edgar Hayes Band, Von Grona's Swing Ballet, Chilton & Thomas, Mabel Scott, Rubberlegs Williams, Pigmeat, Jimmy Baskett
04/28/39 Erskine Hawkins Ork, Ida James, (Doc) Sausage & His Pork Chops, Pete Nugent, Leroy Williams, Pigmeat, Sandy Burns,
George Wiltshire
05/05/39 Claude Hopkins Ork, Beverly White, 4 Ink Spots, Bobby & Patsy, Pigmeat, Sandy Burns, George Wiltshire, Vivian Harris
05/12/39 Louis Armstrong Ork, Anise & Aland, Mae Diggs, Burnham, Harris, & Scott, Ricco, Pigmeat
05/19/39 Jimmie Lunceford Ork, Babe Matthews, Satch & Satchel, Mae Diggs, Flash & Dash, Pigmeat
05/26/39 Chick Webb Ork, Ella Fitzgerald, Willie Jackson & Son, Evelyn Keyes, Jackie Mabley
06/02/39 Willie Bryant Band, Emmett Mathews Band, Lillian Spray, Pigmeat, John Mason
06/09/39 Tiny Bradshaw Ork, Louise Beavers, Reginald Fenderson, Willie Bryant, 3 Speed Kings, John Mason
06/16/39 Earl Hines Ork, Jack Sneed, Charlie Bristol, Madeline Belt, Pigmeat, George Wiltshire
06/23/39 Maxine Sullivan, Billy Hix & His Sizzling Swingsters, Sonny, Tommy, & Al, Mae Diggs, John Mason, Jimmy Baskett
06/30/39 Fats Waller Band, Myra Johnson, Norton & Norton, Ford, Marshall, & Jones, John Mason
07/07/39 Benny Carter Ork, Eddie Heywood, Tyree Glenn, Jerry & Turk, 3 Tops, Edna Harris, Eddie McCormack, Pigmeat, Jimmy Baskett
07/14/39 Rosetta Tharpe, Savoy Sultans Ork, Renee & Estelle, Billy & Charles, John Mason, Sandy Burns, George Wiltshire
07/21/39 Erskine Hawkins, Ida James, Mae Johnson, Coreonia Hayman, Blanche & Elliott, Slim & Eddie, John Mason, Sandy Burns,
George Wiltshire
07/28/39 Teddy Wilson Band, Thelma Carpenter, 4 Step Brothers, Lucky Sisters, Mae Diggs, Baby Banks, Dusty Fletcher, Crackshot,
George Wiltshire
08/04/39 Jimmie Lunceford Ork, Babe Matthews, 3 Riffs, Jean Starr, 3 Rhythmettes, Babe Wallace, John Mason, Sandy Burns, George Wiltshire
08/11/39 Meade Lux Lewis, Albert Ammons, Joe Turner & Pete Johnson, Teddy Hill Band, Billie Holiday, Willie Bryant, Tip, Tap, & Toe, Pigmeat
08/18/39 Ernie Fields Band, Leora Davis, Melvin Moore, Conway & Parks, 6 Merry Highlanders, Princess Orelia, 8 Whirling Dervishes, John Mason,
Jimmy Baskett
08/25/39 Andy Kirk Ork, Pha Terell, Mary Lou Williams, June Richmond, Floyd Smith, Henry Wells, Dick Wilson, Timmie & Freddie, McCain &
Ross, Swan & Lee, Mae Diggs
09/01/39 Peters Sisters, Lucky Millinder Ork, Barrington Guy, Danny & Edith, Joyce Beasley, Chink Collins, Charles Smith, John Mason,
Sandy Burns, George Wiltshire
09/08/39 Don Redman Ork, Avis Andrews, Jitterbug, Tramp Band, Flash & Dash, Madeline Belt, Chink Collins, John Mason, Jimmy Baskett
09/15/39 Duke Ellington Ork, Edwards Sisters, Bill Bailey, Madeline Greene, Jackie Mabley, Buster Cromwell, Johnny Vigal
09/22/39 Claude Hopkins Ork, Pete Nugent, Al & Freddie, Babe Edwards, 5 Hep Cats, Bishop Tinsley, John Mason, Sandy Burns, Johnny Vigal
09/29/39 Roy Eldridge Ork, Laurel Watson, 3 Dandridge Sisters, Henri Wessels, Burnham, Harris, & Scott, Tim Moore, Rubberneck Holmes,
Joe Byrd
10/06/39 Teddy Wilson Band, Cook & Brown, Atta Blake, Alberta Perkins, Ann Richardson, Cora Parks, Freddy Johnson, Myrtle Wilson,
Jean Eldridge, John Mason, Sandy Burns, George Wiltshire
10/13/39 Earl Hines Ork, Kathryn Perry, Tommy Trent, Eddie Green, 3 Jungle Kings, Chink Smith, Damaroff & Dawn
10/20/39 Buck & Bubbles, Teddy Hill Ork, Stump & Stumpy, Mae Diggs, Nan Snow, Bradley's Boys
10/27/39 Tiny Bradshaw Ork, Mae Arthur, Son & Sonny, Tanya, Kamis Brothers, Mae Diggs, John Mason, Sandy Burns, Johnny Vigal,
George Wiltshire
11/03/39 Noble Sissle Ork, Billy Banks, Ruby Hill, Ada Brown, Jerry Taps, Claude & Corinne, 5 Budds, Bradly Boys, John Mason, Sandy Burns,
George Wiltshire
11/10/39 Fats Waller Band, Myra Johnson, Tanya, Big Time Crip, Walter Batie, John Mason, Clifford Bowman, Vivian Harris
11/17/39 Blanch Calloway Ork, Bob Parish, Mush & Sugar, 2 Rhythm Giants, Frances Brock, Cowans' Tramp Band, John Mason, Sandy Burns
11/24/39 Edgar Hayes Band, Claudia McNeil, Walter Green, 3 Little Words, Julia Gardner, 4 Co-eds, John Mason, Sandy Burns, Jimmy Baskett
12/01/39 Charlie Barnet Ork, McCain & Ross, Julia Gardner, Frances Brock, Detroit Crip, Maxie Armstrong, John Mason
12/08/39 Lee Norman Band, Bob Parish, Winfield & Ford, Putney Dandridge, Mae Diggs, Raymond Koalund, Butch The Clown, Sandy Burns,
George Wiltshire, George Williams
12/15/39 Bunny Berigan Ork, Apus & Estrellita, Al Hylton (magician), Viola Underwood, Long & Short
12/22/39 Cab Calloway, Rosetta Tharpe, 3 Chocolateers, Apus & Estrellita, Calloway's Dancing Boys & Girls
12/29/39 Jimmie Lunceford Ork, Troy Brown, Millen Brothers, Apus & Estrellita, Red Rogers, Marjorie Hubbard


01/05/40 Andy Kirk; DeMargo Sisters; Spic & Span; Sandy, Apus & George; Elizabeth Dozier & Harperettes; Lindy Hop Champions
01/12/40 Count Basie, Helen Humes, Jackie Mabley, Jimmy Rushing, Taps Miller
01/19/40 Erskine Hawkins, 3 Peppers, Dolores Brown, Jimmie Mitchell
01/26/40 Les Hite, Slim Gaillard & Flat Foot Floogie Boys
02/02/40 4 Ink Spots, Savoy Sultans (Al Cooper's Band), Foster & Batie, Mae Diggs, Baby Hines, Clarence Robinson Girls
02/09/40 Harry James; 3 Jones Brothers; Jean Starr; Edwards Sisters; Norman Astwood; Teddy Allen; Apus, Sandy & George
02/16/40 Earl Hines, Kathryn Perry, 3 Dukes, Rodney Sturgis, Viola (contortionist), David, Goliath, & Wyttye
02/23/40 Lucky Millinder; 4 Step Brothers; Earl & Frances; 3 Magnandes; Apus, Stella, Sandy, & George; Stone Singers
03/01/40 Fats Waller, Myra Johnson, Johnny Hudgins, Earle & Frances
03/08/40 Teddy Wilson, Bill Bailey, Jean Eldridge, 3 Riffs, Lucky Sisters, Emil & Evelyn, Sandy Burns, Apus Brooks, George Wiltshire
03/15/40 Claude Hopkins, Orlando Roberson, Moke & Poke, Barry Guy, Viola Underhill, Charles Bristol, Flo Maye, Sandy Burns, Apus Brooks,
George Wiltshire
03/22/40 Ella Fitzderald, Peg Leg Bates, 2 Zephyrs, Sadji, Jackie Mabley
03/29/40 Harlem Showboat (with Bardu Ali's band); Thomas Wilson; Candy & Pepper; Henry Wessels; Apus, Stella, Sandy, & George
04/05/40 Sister Tharpe, Coleman Hawkins, Deep River Boys, Dusty Fletcher, Punch & Judy
04/12/40 Savoy Sultans band, Rimacs (South American band), Dusty Fletcher's revue
04/19/40 Charlie Barnet, 3 Loose Nuts, Flash & Dash, Mae Diggs, Brownskin Chorus
04/26/40 Tiny Bradshaw, 3 Peters Sisters, Lewis & Van, Norman Astwood, Chink Collins, Rose Brown
05/03/40 Ethel Waters, Willie Bryant, Leon Abbey band
05/10/40 Louis Prima, Willie Bryant
05/17/40 Cab Calloway, Avis Andrews, Stump & Stumpy, Matthews & Young, Cotton Club Dancers
05/24/40 Count Basie, Helen Humes, Jimmy Rushing, Hotcha Drew, Willie Jackson, Tommy & Al, Alex Lovejoy
05/31/40 Erskine Hawkins, 5 Crackerjacks, Miller Brothers & Lois, Dolores Brown, Jimmie Mitchell
06/07/40 Duke Ellington, Ivie Anderson, Marie Bryant, Judy Carol, Conway & Parks, Jelly Smith, Willie Jackson
06/14/40 Ralph Cooper, Dewey "Pigmeat" Markham, Coleman Hawkins, Anise & Aland, Pete Nugent, Cotton Club Boys
06/21/40 Earl "Fatha" Hines, Honi Coles, Dusty Fletcher, Billy Eckstine ("Ekstein")
06/28/40 Andy Kirk, June Richmond, Floyd Smith, Mary Lou Williams, John Mason, John Vigal, Flashe & Sunda, Novelle Trio
07/05/40 Louis Armstrong, Chuck & Chuckles, Roscoe Simmons, Evelyn Keyes, George Wiltshire, Binkie & Margie, Dusty Fletcher
07/12/40 Sunset Royal Band; Burnean, Harris, & Scott; Silver The Horse; Spoons Brown; Long & Short; John Mason; Johnny Vigal
07/19/40 Slim & Slam & Flat Foot Floogie Boys, Golden Gate Quartet, Addison Carey Revue
07/26/40 closed for renovations
08/02/40 closed for renovations
08/09/40 closed for renovations
08/16/40 closed for renovations
08/23/40 closed for renovations
08/30/40 Lew Leslie's Rhapsody In Black, Cecil Mack's Choir, Ada Brown, Mae Diggs, Moore & Byrd, Swan & Lee, Estelle & Papo
09/06/40 Lew Leslie's Rhapsody In Black (second act), Ada Brown, Son & Sonny, Honi Coles, Mae Diggs, Kate Hall, Anise & Aland
09/13/40 Ella Fitzgerald & Ork, Taft Jordan, Mary Bruce Dancing Girls
09/20/40 Louis Prima, Ralph Cooper, Pigmeat, Whitey's Lindy Champs
09/27/40 Roy Eldridge, Billie Holiday, Cats & The Fiddle, Butterbeans & Susie
10/04/40 Erskine Hawkins, Kitty Murray, Salt & Pepper, 2 Turbines, John Mason, Johnny Vigal, Vivian Harris
10/11/40 John Kirby, Maxine Sullivan, Ralph Cooper, Pigmeat
10/18/40 Count Basie, Helen Humes, Jimmy Rushing, Maxie Armstrong, Pearl Bailey, 3 Bye Sisters, Johnny Vigal, John Mason
10/25/40 Andy Kirk, June Richmond, Floyd Smith, Mary Lou Williams, Peg Leg Bates, Joyner & Foster
11/01/40 Mills Brothers, Claude Hopkins Ork, Belle Powell, Son & Sonny, John Mason, Johnny Vigal, Marion Worthy, Barbara Belmore,
Jimmie Smith
11/08/40 Fats Waller, Lorenzo Robeson, Walker & Walker, Lou Spencer, Beachcombers, John Mason, Vigal, & Koko
11/15/40 Jimmie Lunceford, 3 Peters Sisters, Miller Brothers & Lois, Swan & Lee, Jean Starr, Norman Astwood
11/22/40 Cab Calloway, Avis Andrews, Moke & Poke, Anise & Aland
11/29/40 Tiny Bradshaw, 4 Step Brothers, Cotton Club Tramp Band, John Mason, Freddie Koko, Johnny Vigal, Pauline Bryant, Herman Reed
12/06/40 Charlie Barnet, Edith Wilson, Mae Diggs, Billy & Vivian, Sandy, Freddie, & George;
12/13/40 Duke Ellington, Ivie Anderson, Herbie Jeffries (singing cowboy), Covan & Covan, Jerry Taps, David & Whitty, Herman Reed
12/20/40 Lucky Millinder, Erskine Butterfield, Gee & Whiz, Connie Harris, Laurel Watson, John Mason
12/27/40 Ella Fitzgerald & band, Babe Wallace, Whitey's Cyclonic Dancers, Son & Sonny


01/03/41 Count Basie, Jimmy Rushing, Helen Humes, 2 Lucky Bucks, Apus & Stella
01/10/41 Earl Hines, Madeline Greene, Billy Eckstein (Eckstine), 3 Peppers, Bill Bailey, Nouvelles, Freddie Robinson, Jimmy Baskette, Johnny Vigal
01/17/41 Ersikine Hawkins; Burnham, Harris, & Scott; 3 Wiles, Juanita Johnson, Ida James, Jimmie Mitchell, Freddie Koko, Jimmy Baskette,
George Wiltshire
01/24/41 Louis Prima, Connie Klass, Deep River Boys, Kitty Murray, Otto Eason, [Freddie] Robinson & George Wiltshire
01/31/41 Cats & The Fiddle, Blanche Calloway, Richard Huey, Mary Bruce's Girls & Boys, Blue Moaners Quartet, Sam Theard [Spo-Dee-O-Dee]
02/07/41 Tan Manhattan (musical comedy)
02/14/41 Les Hite, 3 Chocolateers, Julia Gardner, Vance Lowry, Freddie Robinson, Dewey Brown, George Wiltshire
02/21/41 Up Harlem Way (musical comedy) - Slim & Slam, Billie Holiday, Conway & Parks, Flournoy Miller, Nina Mae McKinney
02/28/41 Tropicana (musical comedy) - Rosetta Tharpe, Conway & Parks, Mary Bruce Girls, Norman Astwood
03/07/41 On Striver's Row (musical comedy) - Louis Jordan, Amanda Randolph, Dot Saulters, Pauline Johns, Harlem Highlanders,
Whitey's Lindy Hoppers
03/14/41 Bill Robinson, Billy Butler's Band, Apus & Estrellita, 3 Gaines Brothers, Claudia McNeil, Freddie Robinson, George Wiltshire
03/21/41 Harlem Rhapsody (musical comedy) - Stump & Stumpy, Edity Wilson, Honi Coles, Hilda Rogers, Moore & Byrd, Norton & Holley
03/28/41 Tan Town Topics (musical comedy) - Flournoy Miller, 5 Crackerjacks, Juanita Hall Singers, Lilyn Brown, James P. Johnson Band,
Johnny Vigal, Flash & Dash
04/04/41 Gone With The Wind - no stage show
04/11/41 Ella Fitzgerald & Band, Babe Wallace, King Brothers, Slim Thomas, Simpson's Humanettes, Bing Williams, Sterling & Rebia, Koko,
George Wiltshire
04/18/41 Earl Hines, Madeline Greene, Billy Ekstein [Eckstine], John Mason, Sandy Burns, Jimmy Baskette, Johnny Vigal, Avon Long,
Madeline Belt, Taps & Baby
04/25/41 Count Basie, Jimmy Rushing, Helen Humes, Red & Curley, Walter Green, John Mason, Jimmy Baskette, Harperettes
05/02/41 Ralph Cooper, Pigmeat, Una Mae Carlisle, Lucky Millinder, Wallace Brothers, Carl & Harriet
05/09/41 Swingin' In Society (musical comedy) - Willie Bryant, Lena Horne, Albert Ammons, Dusty Fletcher, St. Clair & Leroy
05/16/41 Louis Armstrong, Sonny Woods, Ann Baker, Timmie & Freddie, John Mason, Alberta Perkins, Helen Stewart, Sandy Burns,
Jimmy Baskette
05/23/41 Andy Kirk, June Richmond, Floyd Smith, Mary Lou Williams, Henry Wills, Runaway Four, Tondelayo & Lopez, Norman Astwood,
Sandy Burns, John Mason
05/30/41 Cats & The Fiddle, Savoy Sultans, Pigmeat
06/06/41 John Kirby, Bob Howard, Willie Bryant, Jackie Mabley, Bill Bailey, Viola Jefferson
06/13/41 Billie Holiday, Christopher Columbus Band, 3 Peters Sisters, Pigmeat
06/20/41 Mimo Club Revue - Moke & Poke, Norton & Margo, Pete Nugent, Pigmeat, Sahji, Victoria Spivey, Lula Pierre, 6 Grooveneers, Millie & Billie
06/27/41 Ralph Cooper, Stuff Smith Band, Ada Brown
07/04/41 Canada Lee, Blanche Calloway, Willie Bryant, Troy Brown, Baron Lee, O'Connor Brothers
07/11/41 closed
07/18/41 closed
07/25/41 closed
08/01/41 closed
08/08/41 closed
08/15/41 closed
08/22/41 closed
08/29/41 Ink Spots; Sunset Royal Orchestra; Spider Bruce; Sandy Burns; Johnny Vigal; Froshien Stewart; Eddie, Jack & Betty; Ralph Brown
09/05/41 Sweethearts Of Rhythm, Alberta Perkins, 4 Co-Eds, Yak Taylor, Naomi Price, Lillian Brown, Myrtle Hutchinson, Lavolos Tullos, Quinnie
09/12/41 Ella Fitzgerald & Band; Miller Brothers & Lois; Pansy The Horse; Myrtle Wilson; Spider, Ashes, & Johnny
09/19/41 Fats Waller, Apus & Estrellita, Myra Johnson, Candy & Pepper, Bobby Cossey, Bo Jenkins, Sinclair & Leroy
09/26/41 Lucky Millinder; Trevor Bacon; Rosetta Tharpe; Burnham, Harris & Scott; McCain & Ross; Freddie & Flo
10/03/41 Bill Robinson's Hot Mikado
10/10/41 Eddie "Rochester" Anderson, Savoy Sultans, Kitty Murray, Florida Aristocrats, Johnny Lee, Evelyn White,
Babe Lawrence (s/b Baby Laurence)
10/17/41 Horace Henderson, 4 Toppers, Mary Bruce Dancing Girls & Boys, Conway & Parks, Monte Hawley, Hollywood's Canine Wonders
10/24/41 Andy Kirk, June Richmond, Floyd Smith, Mary Lou Williams, Chuck & Chuckles, 3 Kings, Tampa Boys, Earl & Frances
10/31/41 Louis Prima, Butterbeans & Susie, Walter Green, George Williams, Muriel Cook, Freddie Heron
11/07/41 Cab Calloway; Avis Andrews; Paul, Slim, & Eddie; Otto Eason, Palmer Brothers
11/14/41 Lil Green, Berry Brothers, Tiny Bradshaw, Chilton & Thomas, Monte Hawley & Johnny Lee
11/21/41 Charlie Barnet, Freddie & Flo, Sam Manning, Peckin' Joe, Dorothy Johnson, Juvenile Jitterbugs
11/28/41 Lionel Hampton, 3 Peters Sisters, Billie Holiday, Big Time Crip, Joyner & Foster
12/05/41 Doc Wheeler's Sunset Royal Band, Henry Armstrong (a fighter), Ralph Cooper, Whitey's Jitterbugs, Cook & Brown, John Mason
12/12/41 Lucky Millinder; Rosetta Tharpe; Anise & Aland; 5 Crackerjacks; Honi Coles; Spider, Ashes, & Johnny
12/19/41 Willie Bryant, Bob Parish, Earl Bostic, 4 Marvels, Louise McCarrol, Tim Moore, Lucky Sisters, 3 Giants Of Rhythm
12/26/41 Jimmie Lunceford, Velma Middleton, Miller Brothers & Lois


01/02/42 Claude Hopkins, Tune Toppers, Willie Bryant, Freddie Robinson, Flo Brown, Gonzales Trio
01/09/42 Count Basie, Jimmy Rushing, Miss Rhapsody, Pot, Pan & Skillet
01/16/42 International Sweethearts Of Rhythm, Jackie Mabley, 3 Brown Sisters
01/23/42 Earl Hines, Ralph Cooper, Dewey Brown, Sahji, Rhythm Red, Son & Sonny, 4 Macks
01/30/42 Maxine Sullivan, Christopher Columbus Band, Pat Flowers, Taps Miller, Carl & Harriet, Wallace's Puppets, Mason & Vigal
02/06/42 Louis Armstrong, Sonny Woods, Ann Baker, Pops & Louie, Cholly & Dottie, Moore & Byrd, Wallace Boys, Louise Beavers
02/13/42 Ella Fitzgerald & Band, Bobby Evans, 2 Zephyrs, 3 Riffs, 6 Faludys, Moore & Byrd
02/20/42 Cats & The Fiddle, Fletcher Henderson, 3 Businessmen Of Rhythm, 4 Kit Kats, Rhythm Debs, Bobby Evans, Lee & Hawley,
Dynamite Jefferson
02/27/42 Erskine Hawkins, Ida James, Avery Parrish, Pops & Louie, Bobby Evans, 3 Acromaniacs, Harvey & Lee
03/06/42 Fats Waller, Myra Johnson, 3 Shades Of Rhythm, Football Dogs, Burnham, Harris & Scott
03/13/42 Lil Green, Tiny Bradshaw, Edward Sisters, Glenn & Jenkins, Snap & Snappy
03/20/42 Les Hite, Ralph Cooper, Eddie Rector, Beachcombers, Claudia McNeil, Dewey Brown, Red & Curley
03/27/42 Salute To Negro Troops (musical revue) - Red Allen band, Jay Higgenbotham
04/03/42 John Kirby band, Peg Leg Bates, Willie Bryant, Delta Rhythm Boys, Holmes & Jean, Shelton Brooks
04/10/42 Billie Holiday, Benny Carter Band, Sons Of The South, Al Guster, Pigmeat
04/17/42 Jay McShann, Walter Brown, 4 Kings & A Queen (they were cancelled after 2 performances), Ann Lewis, Conway & Parks,
Pigmeat, Arnault Family, Willie Dee
04/24/42 Hot Lips Page, Whitey's Jitterbugs, Ann Lewis, Bill Bailey, Pigmeat, George Wiltshire, Vivian Harris
05/01/42 Andy Kirk, June Richmond, Floyd Smith, Mary Lou Williams, Billy Nightingale, 4 Hartens, Stanley Brothers, Pigmeat
05/08/42 Mildred Bailey, Red Norvo, Ford, Bowie, & Daly
05/15/42 Mills Brothers, Cootie Williams, Stump & Stumpy, 3 Jokers, Maxine Bros. & Bobby
05/22/42 International Sweethearts Of Rhythm, Charioteers, Joyner & Foster, Eddie Rector, Jimmy Baskett, Monroe Brothers, Sarah Brown
05/29/42 Ed Sullivan's Harlem Cavalcade - Noble Sissle, Moke & Poke, Jimmie Daniels, Avis Andrews, 5 Crackerjacks, Tim Moore, Joe Byrd,
Lee & Hawley, Flournoy Miller, Maude Russell
06/05/42 4 Ink Spots, Doc Wheeler's Sunset Royal Band, Cholly & Dotty, Snakehips Davis, Batie & Tuffie, Tylor, Thorne, & Post
06/12/42 Lucky Millinder, Rosetta Tharpe, Otto Eason, Brookins & Van, Burns & Givins, Trevor Bacon, Billy Adams & Victoria Spivey
Rhythm Willie,
06/19/42 Claude Hopkins, 4 Blues, Bill Bailey, Tim Moore, Johnny Lee, Monte Hawley
06/26/42 Erskine Hawkins, Dee Lloyd McKay, Ida James, Pete Nugent, Jesse Cryor, Pigmeat, 4 Kit Kats, Jimmy Baskette
07/03/42 Benny Carter Band, Tip, Tap, & Toe, Carl & Harriet, Tim Moore, Jimmy Baskette, Olivette Miller
07/10/42 Earl Hines, Rubberlegs Williams, 3 Palms, Pigmeat, Madeline Greene, Billy Eckstein, Bogash & Bardine, George Wiltshire
07/17/42 closed
07/24/42 closed
07/31/42 closed
08/07/42 closed
08/14/42 closed
08/21/42 closed
08/28/42 closed
09/04/42 4 Ink Spots, Lucky Millinder, Rosetta Tharpe, Trevor Bacon, Edwards Sisters, Tim Moore, Jesse & James
09/11/42 Lil Green, Tiny Bradshaw, Chuckles & Cromer, 1942 Harvest Moon Champions
09/18/42 Cats & The Fiddle, Eddie Durham All-Girl Ork., Pigmeat, Jimmy Baskette
09/25/42 Noble Sissle, Jesse Cryor, Olivette Miller, 3 Peters Sisters, Timbu (the human ape), 7 Predysons, Sandy, George, & Vivian
10/02/42 Louis Prima, Harlem Highlanders, Pigmeat, Jimmy Baskette, Artie Brooks
10/09/42 Earl Hines, Madeline Greene, Billy Eckstein, Patterson & Jackson, 6 Willys, Tim Moore, Jimmie Smith (dances on a xylophone)
10/16/42 Cootie Williams, Eddie "Cleanhead" Vinson, Sinclair & Leroy, Pearl Bailey, Patterson & Jackson, 4 Skating Macks, Atta Blake
10/23/42 Andy Kirk, June Richmond, Timbu (the human ape), Atta Blake, 6 Lucky Girls, Tim Moore, Smith Brothers
10/30/42 Louis Armstrong, Butterbeans & Susie, Velma Middleton, 2 Zephyrs
11/06/42 Fletcher Henderson, Slim & Sweets, Clarence Ellis, Ginger Snaps, Mason & Vigal, Jackie Mabley
11/13/42 Hot Lips Page, Willie Bryant, Stump & Stumpy, Avis Andrews, Holmes & Jean, Adriano & Charlie
11/20/42 Ella Fitzgerald, 4 Keys, Al Cooper's Savoy Sultans
11/27/42 Erskine Hawkins, Ida James, Red & Curley, Dick Montgomery, Pigmeat, Jimmy Baskette, Manhattan Paul, Pops & Bernice
12/04/42 Louis Jordan, Beverly White, Thompson Brothers, Pigmeat, Jimmy Baskette, 6 Willys
12/11/42 Fats Waller, Deep River Boys, 4 Kit Kats, Myra Johnson, Baltimore Howards, Williams & Wiltshire
12/18/42 Charlie Barnet, Peanuts Holland, Howard McGhee, Nita Bradley, Chubby Jackson, Moke & Poke, Pigmeat, Jimmy Baskette,
Derby Wilson & Frenchy
12/25/42 Count Basie, Jimmy Rushing, Thelma Carpenter, Bill Bailey, The Zoppys, Apus & Estrellita, Pigmeat, Jimmy Baskette


01/01/43 Jimmie Lunceford, Bob Howard, Miller Brothers & Lois, Mabel Scott, Kitty Murray
01/08/43 International Sweethearts Of Rhythm, Jackie Mabley, Glenn & Jenkins, Bunny Briggs
01/15/43 Earl Hines, Madeline Greene, Billy Eckstein, Long & Short, Julie Gardner, 3 Business Men Of Rhythm, Patterson & Jackson
01/22/43 Cootie Williams, 3 Business Men Of Rhythm, Beachcombers, Jivadeers, Kitty Murray
01/29/43 John Kirby, George Dewey Washington, Spizzie & Willie, Jimmie Peterson, 4 Earles, Bea Moten, Edna Mae Harris
02/05/43 Louis Prima, Lily Ann Carroll, Bea & Her Beaux, Beachcombers, Maxellos, Edna & George
(guess: Edna "Yack" Taylor and George Wiltshire)
02/12/43 Lionel Hampton, Dinah Washington, Rubel Blakely, Pops & Louie
02/19/43 Tony Pastor, Pigmeat, Viola the contortionist, Peckin' Joe, Jimmy Baskette, Ford, Bowie, & Bennie
02/26/43 Ella Fitzgerald, 4 Keys, Eddie Durham & His All-Girl Band, Wallace Brothers, The Great Bender, Allen Drew, Pigmeat
03/05/43 Erskine Hawkins, Ida James, Josie Garrison, Cornbread & Honeychile, Baby Laurence, Tim Moore, Tanglefoot & Bateest
03/12/43 Lil Green, Tiny Bradshaw, 4 Southern Sons
03/19/43 Fletcher Henderson, Cuban Diamonds, Brown & Brown Trio, Douglas Brothers, Sharkey The Seal
03/26/43 Louis Jordan, 3 Poms, Freddie & Flo, Jimmy Baskette, Al Sears Band, wrestling bear
04/02/43 Fats Waller, Muggsy Spanier, Sinclair & LeRoy, Claudia McNeil, Dave McHarris
04/09/43 Valaida Snow, Sunset Royal Band, Alan Courtney
04/16/43 Una Mae Carlisle, Herman Autrey, Slick Jones, Willie Bryant, Cowan's Cyclonic Musical Madcaps, Ruby Smith, Harold Cromer
04/23/43 Earl Hines, Billy Eckstein, Sarah Vaughan, Bill Bailey
04/30/43 Charlie Barnet, Peanuts Holland, Trummy Young, Oscar Pettiford, Chubby Jackson, Mary Ann McCall, Howard McGhee, Jesse James,
Bunny Briggs, Moore & Wilson, Gibsons
05/07/43 Teddy Powell, Billie Holiday, Pops & Louie
05/14/43 Cootie Williams, Pearl Bailey, Eddie "Cleanhead" Vinson, Kay & Karol, Charlie Bristol, Strawberry & Julia, Randolph & Purvis
05/21/43 John Kirby, Avis Andrews, Troy Brown & Baron Lee, Snap & Snappy, Jimmy Young, Cecil Scott's Band
05/28/43 Cats & The Fiddle, Miltin Larkin Ork, with "Teabone" Walker (T-Bone), Cook & Brown, Princess Sahloo
06/04/43 Erskine Hawkins, Jimmie Mitchell, Sandra Lee, King Johnson, 3 Reeves Sisters, Carlton Emmy & His Dogs, Willie Jackson
06/11/43 Andy Kirk, June Richmond, Pegleg Jefferson & Mary, Eddie Lemons, Bateest & Rastus
06/18/43 Ella Fitzgerald, 4 Keys, Eddie Durham's All Girl Band, Tim Moore, Peckin' Joe
06/25/43 Bob Chester Band, 4 Southern Sons, Eddie Rector, Adrien Dancers
07/02/43 Lionel Hampton, Joe Williams, Dinah Washington
07/09/43 Earl Hines, Billy Eckstein, Sarah Vaughan, Al Custer
07/16/43 Buddy Johnson, Ella Johnson, Andrew Sinclair, Tit & Tat, Graysons, Tim, George, & Vivian (Tim Moore, George Wiltshire, Vivian Harris)
07/23/43 Louis Jordan, Billy Byrd, Appletons, Ruth Warner, Spo-Dee-O-Dee, Cecil Scott Band
07/30/43 Cootie Williams, Dick Montgomery, Lillian Fitzgerald, Fritz & Carol, Sandy Birch
08/06/43 closed
08/13/43 closed
08/20/43 closed
08/27/43 Lil Green, Tiny Bradshaw, 6 Toppers, Louis McBride, 6 Freddy Sons
09/03/43 4 Ink Spots, Eddie Robinson Band, Ray Sneed, Jigsaw Jackson
09/10/43 Charlie Barnet, Moke & Poke, Bunny Briggs
09/17/43 Earl Hines, Baby Laurence, Jesse James, Lopez & Venida
09/24/43 Cab Calloway, 3 Chocolateers, Fay Canty, Cholly & Dottie, Ralph Brown, Rug Cutters
10/01/43 Jimmie Lunceford, Radcliffe & Jenkins, Miller Brothers & Lois, Dusty Fletcher, Tina Dixon
10/08/43 Count Basie, Jimmy Rushing, Laurel Watson, Shorts Davis, Apus & Estrellita, DeCarlos, Tim, George, & Vivian
10/15/43 Ella Fitzgerald, Eddie Durham's All Girl Band, The Bryants, Rubberlegs Williams, Tim, George, & Vivian,
Cowans's Musical Madcaps (formerly the Nagasaki Tramp Band)
10/22/43 Buddy Johnson, Ella Johnson, Joe Medlin, Canfield & Lewis, Caleb Peterson, 3 Hearts, Kid Lips Hackett, 4 Whippets
10/29/43 Georgie Auld Band, Billy Eckstein, Velma Middleton, Clark Brothers, Caleb Peterson
11/05/43 Ethel Waters, Al Sears Band, Velma Middleton
11/12/43 Lucky Millinder, Trevor Bacon, Judy Carol, Smith Sisters, Willie Duke, Jim Wong Chinese Troupe, Tim, George, & Vivian
11/19/43 Andy Kirk, June Richmond, Deep River Boys
11/26/43 Cootie Williams, Carter & Bowie, Bye Sisters, Caleb Peterson, Burton & Janet, Blackie Johnson
12/03/43 Bobby Sherwood Band, Alston & Young, Gail Landis, Harris & Frazier, Royal Harmony Four, Tim, George, & Vivian
12/10/43 4 Ink Spots, Nat Towles Band, Rosetta Tharpe, Killer Lawrence, Tanglefoot & Bateest, Doc Wheeler (MC)
12/17/43 Billie Holiday, Teddy McRae Band, Harlem Highlanders, Eddie Rector
12/24/43 Lionel Hampton, Dinah Washington, Rubel Blakely, Bobbie & Foster Johnson, Rae Pearl & YoYo
12/31/43 Jimmie Lunceford, Tina Dixon, Bert Howell & Buddy Bowser, Tampa Boys, Bo Jenkins


01/07/44 Erskine Hawkins, Jimmie Mitchell, Effie Smith, the Kinneys, 2 Swing Maniacs, Salt & Pepper, Tim & Vivian
01/14/44 Louis Jordan, Hot Lips Page, Gertrude Saunders, Salt & Pepper
01/21/44 Don Redman Band, Dolores Brown, Crackerjacks, 3 Chocolateers, Cabin Kids, Johnny Vigal, John Mason, Edna "Yack" Taylor
01/28/44 Benny Carter Band, Savannah Churchill, Berry Brothers
02/04/44 International Sweethearts Of Rhythm, Dolly Pembrook, Claire Sisters, Richard Huey, Spider Bruce
02/11/44 Charlie Barnet, Bunny Briggs, Gwen Tyne, Spider Bruce, Low, Hite, & Stanley
02/18/44 Earl Hines, Sarah Vaughan, Blue Bonnets, 2 Nit Wits, Shorty Howell, The Canine Gang, Spider Bruce
02/25/44 Count Basie, Thelma Carpenter, Jimmy Rushing, Peg Leg Bates, Shorty Davis, John Mason, Johnny Vigal, Yack Taylor
03/03/44 Louis Prima, Lily Ann Carol, Leon Prima, Jimmy Vincent, Red & Curley, Lou Owen, 3 Edwards, Silver Echo Quartet
03/10/44 Fletcher Henderson, 6 Toppers, Gatemouth Moore, Baby Laurence, Doc Wheeler, Spider Bruce, Princess Aurelia
03/17/44 Louis Armstrong, Pops & Louie, Velma Middleton, 2 Zephyrs, Billy & Evelyn Nightingale
03/24/44 Lil Green, Tiny Bradshaw, Dusty Fletcher, Royal Harmony Five, Manhattan Trio, Sam Theard (Spo-Dee-O-Dee)
03/31/44 Buddy Johnson, Ella Johnson, Joe Medlin, Walter Batie & Tuffie, Skeet & Skeeter, Sam Theard (Spo-Dee-O-Dee)
04/07/44 Lucky Millinder, Ben Carter & Mantan Moreland, Count LeRoy, 3 Fat Men
04/14/44 Boyd Raeburn, Billy Eckstein, 3 Peters Sisters
04/21/44 Erskine Hawkins, 4 Ginger Snaps, Ford, Bowie & Bennie
04/28/44 Eddie Durham's All Girl Band, Trummy Young's Band, Rosetta Tharpe, Miller & Boo Gee, Honey Boy Thompson, Del Ray Brothers,
Tim Moore, Vivian Harris, Crackshot
05/05/44 Cab Calloway, 3 Chocolateers, Dol Saulters, Holmes & Jean, Claudia Oliver, Cabalettes, Johnny Taylor, Cab Jivers, Jonah Jones
05/12/44 Georgie Auld, Una Mae Carlisle, 3 Reeves Sisters, Joe Taylor, Stevens Brothers & their bear, Kay Little, Tim, Crack, & Vivian
05/19/44 Billie Holiday, Noble Sissle, Billy Mitchell
05/26/44 Ernie Fields, Willie Bryant, Al Cowan's Tramps (the Musical Madcaps), Remos' Midgets
06/02/44 Andy Kirk, 5 Cabineers, Alston & Young, Foster Johnson, Gwen Tynes
06/09/44 Roy Eldridge, Dee Lloyd McKaye, Butterbeans & Susie, Toni Brown, Gibsons, Spick & Span
06/16/44 Erskine Hawkins, Edwards Sisters, Jimmie Mitchell, Irene Wiley, Slim & Sweets, Coty & Sue, Tim, Crack, & Vivian
06/23/44 Lucky Millinder, Great Render, Judy Carol, Snooks & Allen, Boogie & Woogie, Blues Harris, Sonny Bibb
06/30/44 Lionel Hampton, Dinah Washington, Rubel Blakely, Conway & Parks, Billy & Evelyn Nightingale
07/07/44 Cats & The Fiddle, Gatemouth Moore, Praire View College Co-Eds, Chuck & Chuckles, Allen Drew
07/14/44 Earl Hines, Leon Collins, Buster & Toby, Dusty Fletcher
07/21/44 Lil Green, Luis Russell, Moke & Poke, Duke Of Iron, LaFleur & Manners, Baron Harris
07/28/44 Buddy Johnson, Ella Johnson, Warren Evans, Jimmie Smith, Ray & Ravita, 3 Jacks, 3 Sophisticated Ladies
08/04/44 closed
08/11/44 closed
08/18/44 closed
08/25/44 Cootie Williams, Ella Fitzgerald, Pigmeat
09/01/44 4 Ink Spots, Luis Russell, Gatemouth Moore, Walter Green
09/08/44 Coleman Hawkins Band, Tommy Reynolds Band, Doris Smart & 3 Jacks
09/15/44 John Kirby Band, Cecil Scott Band, Warren Evans, Wyatt Clarke & Rosalie Young, Flournoy Miller & Johnny Lee
09/22/44 Billy Eckstine, Sarah Vaughan, Doris Smart, Leroy, Leroy, & Juanita, Rene & Russell
09/29/44 Andy Kirk, Gwen Tynes, Toni Jenkins, 3 Chocolateers, Rhythm Williams, Grey Family, Brown & Brown
10/06/44 Roy Eldridge, Red Caps, Slim & Jim, John Hopkins, Billy Wells & 4 Fays
10/13/44 Louis Jordan, George Hudson Band, Manhattan Debs, Flash McDonald, Jelly Roll & Zuzu
10/20/44 Charlie Barnet, Lil Green, Bunny Briggs, Pigmeat
10/27/44 Count Basie, Patterson & Jackson, 3 Glenns, Shorts Davis, Jimmy Rushing, Thelma Carpenter
11/03/44 Tiny Bradshaw, Johnny & George, Cabineers, Ray & Rae, George Williams & Roscoe Dyla, Moke & Poke
11/10/44 International Sweethearts Of Rhythm, 3 Peters Sisters, Baby Laurence, Billy & Eleanor, Riff Robbins Trio
11/17/44 Benny Carter, King Cole Trio, Savannah Churchill, Timmie Rogers
11/24/44 Duke Ellington, Dusty Fletcher, Cook & Brown, Johnny Hodges, Ray Nance, Rex Stewart, Al Hibbler
12/01/44 Billie Holiday, Hot Lips Page, Johnny Gardner, Rastus Murray, 4 Pin-Up Girls
12/08/44 Billie Rogers & Her Band, Mills Brothers, Eddie Heywood
12/15/44 Melo-Dears (all-girl band), Rosetta Tharpe, Edwards Sisters, Larry Steele, Ann Jenkins, Jackie Mabley
12/22/44 Billy Eckstine, Tip, Tap, & Toe, Boyd & Chapman, Sarah Vaughan, Jim Wong Troupe
12/29/44 Jimmie Lunceford, Tina Dixon, Leon Collins, 4 Step Brothers, Apus & Estrellita


01/05/45 Earl Hines, 4 Mello Tones (Basin Street Boys), Salt & Pepper, Janie Moses, Arthur Walker, Ford, Harris & Jones,
Lord Essex (Essex Scott), Red Lyons, Tiny Dickerson, Al Wilson, Joe Byrd
01/12/45 Cootie Williams, Eddie "Cleanhead" Vinson, Taps & Wilda, Clayton & Phillips, Annabelle Hill (girl baritone), Heckle & Jive
01/19/45 Boyd Raeburn, Albert Ammons & Pete Johnson, Joe Turner, Chuck & Jackie, Winnie Thompson
01/26/45 Red Caps, Frank Humphries Ork, Spo-Dee-O-Dee
02/02/45 Erskine Hawkins, Carol Tucker, Ace Harris, Jimmie Mitchell, 3 Smith Sisters, Smooth & Mellow, 4 Earles, The Notes (4 Notes),
Sandy Burns
02/09/45 4 Ink Spots, Luis Russell, Nora Blunt, Milton Buggs, Frank Galbreath, Ralph Brown, Juggling Jewels, Sandy Burns, Kelsey, Maud Russell
02/16/45 Andy Kirk, Una Mae Carlisle, Clark Brothers, 4 Notes, Tim Moore, Crackshot, & Vivian Harris
02/23/45 Fletcher Henderson, June Richmond, 3 Little Sisters, Dewey Taylor, Tim Moore, Crackshot, & Vivian Harris
03/02/45 Marva Louis, Cecil Scott Band, Deek Watson & Brown Dots, Tim Moore, Crackshot, & Vivian Harris
03/09/45 International Sweethearts Of Rhythm, Cracker Jacks, 3 Cabin Kids, Raps & Taps, (Margaret) Smith & (Buddy) Doyle, Virginia's Puppets
03/16/45 Noble Sissle, Lil Green, Butterbeans & Susie, Conway & Parks, Big Time Crip
03/23/45 Lucky Millinder, Ida James, Son & Sonny, Al & Billie Richards, Wynonie Harris, Gausmith Brothers
03/30/45 Louis Jordan, Jeter-Pillars Band, Manhattan Debs, Freddie Douglas (magician), Tim Moore, Crackshot, & Vivian Harris
04/06/45 Jimmie Lunceford, Chuck & Chuckles, Jesse & James, Margaret Watkins
04/13/45 Buddy Johnson, Ella Johnson, Smitty & Dotty, 2 Rhythm Kings, Jimmie Smith, Ziggy Johnson's Brownskin Chorus,
Tim Moore, Crackshot, & Vivian Harris
04/20/45 Louis Armstrong, Red & Curley, Velma Middleton, Slim & Sweets
04/27/45 Ernie Fields Band, Dallas Bartley Band, Gatemouth Moore, Ziggy Johnson's Brownskin Chorus
05/04/45 Georgie Auld, Cats & The Fiddle, Manhattan Paul, Ray & Rae, Edwards Brothers, Tim Moore, Crackshot, & Vivian Harris
05/11/45 Hot Lips Page, Gladys Bentley, Ralph Cooper & His Stooges, Tab Smith Band, Ziggy Johnson's Brown Skin Dancing Dolls, Betty Mays,
Frank Humphries
05/18/45 Billy Eckstine, Peg Leg Bates, Kitty Murray, Pete Diggs, Coleman Clark
05/25/45 Lionel Hampton, Dinah Washington, Billy & Evelyn Nightingale, 2 Zephyrs
06/01/45 Teddy McRae Ork, Big Bill [Broonzy], Loumell Morgan Trio, Pops & Louie, Billy Mitchell (comedian)
06/08/45 4 Ink Spots, Cootie Williams, Eddie "Cleanhead" Vinson, Ella Fitzgerald, Coke & Poke, Ralph Brown
06/15/45 Lucky Millinder, Bull Moose Jackson, Leon Ketchum, Rosetta Tharpe, 4 Steeplechasers, Ollie Bishop, McGinty & Hughes, 3 Tops
06/22/45 Earl Hines, Essex Scott, Ford, Harris & Jones, Anita Brown, Marlins, Tim Moore, Crackshot, & Vivian Harris
06/29/45 Duke Ellington, Johnny Hodges, Rex Stewart, Ray Nance, Al Hibbler, Cook & Brown, Bert Howell & Buddy Bowser
07/06/45 Tiny Bradshaw, Bob Parrish, Edwards Sisters, Sam Theard (Spo-Dee-O-Dee)
07/13/45 Mal Hallett Band, Willie Bryant, Holmes & Jean, Annabelle Hill, Shorty Davis
07/20/45 Andy Kirk, Beverly White, Carl & Harriet, Ray Pearl & Yo Yo, George Wiltshire, Edna Harris, Monte Hawley, Duke Of Iron
07/27/45 Prairie View College Co-eds, Mabel Fairbanks (ice skater), Edith Wilson, Rigoletto Brothers & Aimee Sisters (musical acrobats),
Rogers & Collins, Tim Moore, Crackshot, & Vivian Harris
08/03/45 closed
08/10/45 closed
08/17/45 closed
08/24/45 Ethel Waters, Willie Bryant, Luis Russell, Deek Watson & Brown Dots, Walter Green, Tim Moore, Crackshot, & Vivian Harris
08/31/45 Erskine Hawkins, Dolores Brown, Ace Harris, Jimmie Mitchell, Jesse & James, Derby & Frenchie, Coco, Steve, & Eddie
09/07/45 Billy Eckstine, Deep River Boys, Ann Baker, 3 Glenns, Ralph James, Tim Moore, Crackshot, & Vivian Harris
09/14/45 Eddie "Rochester" Anderson, Benny Carter Band, Kitty Murray, Rhythm Willie, Johnny Taylor, Rhythm Girls
09/21/45 King Cole Trio, Andy Kirk, Beverly White, 2 Business Men Of Rhythm, Timmie Rogers
09/28/45 [held over]
10/05/45 Charlie Barnet, John Mason, Charlie Ray, Edna "Yack" Taylor, Rose Brown, Bunny Briggs, Dorothy Donegan
10/12/45 Jimmie Lunceford, Tina Dixon, Leon Collins, 4 Step Brothers, Patterson & Jackson
10/19/45 Cab Calloway, Dot Saulters, Moke & Poke, 3 Poms, Pearl Bailey
10/26/45 Red Caps, Georgie Auld Ork, Beulah Bryant, Hop, Skip, & Jump, George Williams, Roscoe Dyla
11/02/45 Joe Liggins & Honeydrippers, Tommy Reynolds band, Coco, Steve, & Eddie, Jackie Petty, Rastus Murray, George Wiltshire
11/09/45 Red Allen Band, Teddy McRae Band, Ben Carter & Mantan Moreland, Savannah Churchill, Alston & Young
11/16/45 Buddy Johnson, Ella Johnson, Covan & Covan, Brown & Brown Trio, Dick & Dot Remy, Ray Moore, Edna Mae Harris & Crackshot
11/23/45 Cats & The Fiddle, Frank Humphries Ork, Sarah Vaughan, Son & Sonny, Ralph Cooper, Steeplechasers
11/30/45 Johnny "Scat" Davis Band, Private Cecil Gant, 3 Chocolateers, Canfield & Lewis
12/07/45 Louis Jordan, Bon Bon (Tunnell) & Band, Manhattan Debs, Ben Berry, Margo, Ray Moore, Edna Mae Harris & Crackshow
12/14/45 Louis Jordan [held over], Hot Lips Page, Bishop & Palmer, O'Donnell & Blair, Duke Jenkins
12/21/45 Benny Carter, Deek Watson & Brown Dots, Butterbeans & Susie, Edwards Sisters, 3 Kings, Bixie Harris (Bixie Crawford)
12/28/45 Count Basie, Jimmy Rushing, Dusty Fletcher, Shorts Davis, 3 Rockets


01/04/46 Lucky Millinder, Leon Ketchum, Annisteen Allen, Bull Moose Jackson, Panama Francis, Mack & Joe, Jelly Roll & Zuzu, Burnham,
Harris & Scott
01/11/46 Lil Green, Cowans' Musical Madcaps (Tramp Band), Sadie & Stella, Sahji, Pigmeat & Company
01/18/46 Andy Kirk, Floyd Smith, Beverly White, Tato & Marta, Billy & Eleanor, Dynamite Jefferson, Pigmeat
01/25/46 Billy Eckstine, Jubalaires, 4 Macks, Cindy & Windy, Pigmeat
02/01/46 Atlantic City Ebony Follies, Peg Leg Bates, Hortense Allen, Eddie Rector, Rubel Blakely Band, Cook & Brown, Debutantes,
Ziggy Johnson's Brownskin Chorus
02/08/46 Erskine Hawkins, Jimmmie Mitchell, Dolores Brown, Ace Harris, Walter Batie, 5 Greys, Boyd & Chapman, Ray Moore, Charlie Ray,
Spider Bruce, Edna "Yack" Taylor
02/15/46 Eddie Heywood Band, Honi Coles & Cholly Atkins, Octoroons, 3 Rays, George Hudson Band, Charlie Ray, Spider Bruce,
Edna "Yack" Taylor
02/22/46 Lionel Hampton, Red & Curley, Rimmer Sisters, Madeline Greene
03/01/46 Joe Liggins & Honeydrippers, Ernie Fields Band, Mel Moore, Pigmeat, Masalene & Dasalene
03/08/46 International Sweethearts Of Rhythm, Burnham, Harris, & Scott, Otto Eason, Sam & Eddie
03/15/46 Eddie "Cleanhead" Vinson Band, Chuck & Chuckles, Mamie Ferguson, Potas & Felson, 3 Multon Steppers, Pigmeat, Sybil Lewis
03/22/46 Cootie Williams, Ada Brown, Bob Merrill, Conway & Parks, Pigmeat, Sybil Lewis, Ray Sneed, John Bonn
03/29/46 Duke Ellington, Patterson & Jackson, Jesse & James Charlie Ray, Spider Bruce, Edna "Yack" Taylor
04/05/46 Gerald Wilson Band, Congeroos, 3 Buddies, Spider Bruce, Charlie Ray, Mariners (mixed group; would be with Arthur Godfrey)
04/12/46 Jimmie Lunceford, Stump & Stumpy, Myra Johnson, 6 Marvelettes, Pigmeat, Sybil Lewis, John Bunn
04/19/46 Lucky Millinder, Annisteen Allen, Buell Thomas, Slam Stewart Quartet, 3 Johnnies, Pigmeat
04/26/46 Roy Eldridge, Dorothy Donegan, Wynonie Harris, Glenn & Jenkins, 3 Dunhills
05/03/46 Cab Calloway, 3 Peters Sisters, Moke & Doke, Dottie Saulters, 3 Poms, All Americans
05/10/46 Buddy Johnson, Ella Johnson, Arthur Prysock, Derby & Frenchy, Jansleys, Wingfoot, Pigmeat, Sybil Lewis, John Bunn
05/17/46 Count Basie, Pops & Louie, Ralph Brown, Ann Moore, Bob Bailey, Spider Bruce, Edna "Yack" Taylor, Charlie Ray
05/24/46 Charlie Barnet, Tick & Tock, Gil Maison, Pigmeat, Sybil Lewis, John Bunn
05/31/46 Willie Bryant Band, Ella Fitzgerald, Holmes & Jean, Paul Smith, Maxie Armstrong, George Williams
06/07/46 Louis Armstrong, Billie Holiday, 2 Zephyrs, Slim & Sweets, Velma Middleton, Leslie Scott
06/14/46 Mercer Ellington Band, Deep River Boys, Jackie Mabley, Clark Brothers, Howard Nichols, Spider Bruce, Edna "Yack" Taylor, Charlie Ray
06/21/46 Cats 'N Jammers (Bill Samuels Trio), Tiny Bradshaw, Edwards Sisters, Jigsaws, Pigmeat, Sybil Lewis, John Bunn
06/28/46 Dizzy Gillespie, Thelma Carpenter, Bob Evans, Moni, Spider Bruce
07/05/46 Eddie "Rochester" Anderson, Eddie Mallory Band, Kitty Murray, Mabel Scott, Steeplechasers
07/12/46 Lil Green, Valaida Snow, Al Cowans' Musical Madcaps (Tramp Band), Peck & Peck, Count Leroy, Pigmeat, Sybil Lewis, John Bunn
07/19/46 Louis Jordan, Hot Lips Page Band, Orlando Roberson, Mitchell & Gibson, Charlie Riano, Spider Bruce
07/26/46 Prairie View College Co-eds, Tiny Grimes Band, Bert Howell & Buddy Bowser, Estelle & Dinas, Claudia McNeil
08/02/46 Benny Carter Band, Ernie Morris, Bill Williams, Rubberlegs Williams, Lamberties, McCain & Goddard, Spider Bruce, Johnny Vigal,
Edna "Yack" Taylor
08/09/46 closed
08/16/46 closed
08/23/46 closed
08/30/46 Earl Hines, Essex Scott, Dolores Parker, Arthur Walker, Hop, Skip, & Jump, Valda, Spider Bruce
09/06/46 Erskine Hawkins, Jimmie Mitchell, Ace Harris, Laura Washington, Coles & Atkins (ad said Honi Coles and Sholly Atkin), Jesse James,
3 Claire Sisters, Pigmeat, Sybil Lewis, John Bunn
09/13/46 Ella Fitzgerald, Cootie Williams, 4 Vagabonds, Spider Bruce
09/20/46 Willie Bryant Band, Cozy Cole, June Hawkins, Son & Sonny, Ray & Rae, Lucille Waters, Pigmeat
09/27/46 Cab Calloway, 3 Peters Sisters, Miller Brothers & Lois, Moke & Doke, All Americans
10/04/46 International Sweethearts Of Rhyhtm, Deek Watson & Brown Dots, 5 Crackerjacks, Jimmie Lewis, Tim Moore, Beth & Martin, Vivian Harris
10/11/46 Andy Kirk, Jubalaires, Beverly White, Joe William, Vernie & Hatchie, Sylvia Manon Trio, Tim Moore, George Williams, Vivian Harris
10/18/46 Louis Jordan, Miller & Lee, Phillips & Wall, Kawazawas, Johnny Otis (Chicago's newest swing sensation), Flournoy Miller & Johnny Lee
10/25/46 Johnny Moore's 3 Blazers, Coleridge Davis Band, Tina Dixon, Leon Collins, Addison Carey's Chorus, George Wiltshire, Sybil Lewis,
John Bunn
11/01/46 Slim Gaillard Trio, Randy Brooks Band, Hicks & Berry, Tampa & Bateest, Spider Bruce, Johnny Vigal, Edna "Yack" Taylor
11/08/46 Roy Milton Band, Jeter-Pillars Band, Billie & Millie, Addison Carey's Chorus, Pigmeat
11/15/46 Lucky Millinder, Annisteen Allen, Leon Ketchum, Harris, Burnham, & Scott, 2 Rimmer Sisters, Bull Moose Jackson, Paul Breckenridge,
Spider Bruce, Johnny Vigal, Edna "Yack" Taylor
11/22/46 Ernie Fields Band, Mel Moore, Wynonie Harris, 4 Step Brothers, Salt & Pepper, Dobbson's Dogs, Pigmeat, Sybil Lewis, John Bunn
11/29/46 4 Ink Spots, Eddie "Cleanhead" Vinson Band, Peg Leg Bates, Coke & Poke, Dinah Washington
12/06/46 Eddie Heywood Band, Alberta Hunter, Jimmie Lewis, Al & Billie Richards, 2 Jacks, Taps Miller, Joiner & Hamid, Spider Bruce
12/13/46 Luis Russell, Lee Richardson, Norma Shepherd, 3 Rays, Dr. Horse & His Jockeys, Pigmeat, Sybil Lewis
12/20/46 Tiny Bradshaw, Thelma Carpenter, Manhatten Steppers, Sahji, Hickory Hill Billies, Pigmeat
12/27/46 Jimmie Lunceford, Tip, Tap, & Toe, Lewis & White, 3 Smith Sisters, Spider Bruce


01/03/47 Buddy Johnson, Ella Johnson, Arthur Prysock, Patterson & Jackson, Businessmen Of Rhythm, Spider Bruce, Johnny Vigal,
Edna "Yack" Taylor, George Williams
01/10/47 Billy Eckstine, Kitty Murray, Norma Miller, Tampa Boys, Pigmeat, Sybil Lewis, John Bunn
01/17/47 Dizzy Gillespie, Sarah Vaughan, Lora Pierre, Edwards Brothers, Jackie Mabley, Stepin Fetchet, Mantan Moreland
01/24/47 Sy Oliver Band, Ravens, Jackie Mabley, Bob & Al, Spider Bruce
01/31/47 Jesse Stone Band, Conway & Parks, Pigmeat, Sybil Lewis, John Bunn
02/07/47 King Cole Trio, Nat Towles' Band, Beulah Bryant, Dick Berk, Tim Moore
02/14/47 Duke Ellington, Howell & Bowser, Peck & Peck, Al Hibbler, Freddie Douglas
02/21/47 Cats & The Fiddle, Johnny Otis Band, Lem Talley, Deborah Murphy, Fats Thomas, Scratch & Patch, Pigmeat, Sybyil Lewis, John Bunn
02/28/47 Illinois Jacquet, George Hudson Ork, Melody Masters (recorded for Apollo), Austin & Young, Crackshot
03/07/47 Earl Hines, Dolores Parker, Essex Scott, Arthur Walker, Scoops Carey, Holmes & Jean, Ford & Harris,
John Mason (doing Open The Door, Richard)
03/14/47 Count Basie, Jimmy Rusing, Jo Jones, Bob Bailey, Ann Moore, Stump & Stumpy, 2 Zephyrs, Shorts Davis
03/21/47 Cootie Williams, Ella Fitzgerald, Eddie Rector, 3 Riffs, Brookins & Van, Thorn & Roberts, Bob Merrill
03/28/47 Tab Smith, Lil Green, Stone Cold Dead Houdini (calypso), Pigmeat
04/04/47 Erskine Hawkins, Jimmie Mitchell, Laura Washington, Ace Harris, Harris & Scott, Jim Wong Troupe, Spider Bruce
04/11/47 Joe Liggins & Honeydrippers, Cat Anderson Band, Little Miss Cornshucks, Clark Brothers, Jimmy Butts, Pigmeat, Sybil Lewis, John Bunn
04/18/47 Eddie "Cleanhead" Vinson Band, Deep River Boys, Mary Lou Williams, Will Mastin Trio, Spider Bruce
04/25/47 International Sweethearts Of Rhythm, Jackie Mabley, Cowans' Musical Madcaps, Miller & Boogee, 4 Moroccans
05/02/47 Cab Calloway, Ravens, Miller Brothers & Lois, Dusty Fletcher
05/09/47 Lucky Millinder, Annisteen Allen, Paul Breckenridge, Deek Watson & Brown Dots, Edwards Sisters, Pigmeat, Sybil Lewis, John Bunn
05/16/47 Lionel Hampton, 3 Chocolateers, Red & Curley
05/23/47 Mills Brothers, Andy Kirk, Beverly White, Phillips & Wall, Jelly Roll & Zuzu, Great Bender
05/30/47 Louis Jordan, George Hudson Band, Mitchell & Gibson, Rosebud, Spider Bruce, Vivian Harris, Johnny Vigal
06/06/47 Johnny Moore's 3 Blazers, Jeter-Pillars Band, Rhythm Willie, 3 Dunhills, Pigmeat, Sybil Lewis, John Bunn
06/13/47 Luis Russell, Lee Richardson, Charioteers, Billy & Eleanor Byrd, Pete Nugent, Spider Bruce, Vivian Harris, Johnny Vigal
06/20/47 Dizzy Gillespie, Sarah Vaughan, 4 Step Brothers, Nick & Anita Ball
06/27/47 Pearl Bailey, Sy Oliver Band, Cozy Cole, Son & Sonny
07/04/47 Louis Armstrong, Jack Teagarden, Velma Middleton, Leslie Scott, Myers & Walker, 3 Rockets
07/11/47 Buddy Johnson, Ella Johnson, Arthur Prysock, Patterson & Jackson, Sam Theard (Spo-Dee-O-Dee), Congeroos, Slip, Slap, & Slide
07/18/47 Illinois Jacquet Band, Laurel Watson, Kenny & Lloyd, Count Leroy, Spider Bruce, Tommy Reynolds Band
07/25/47 Sid Catlett Band, 4 Notes, Arnett Cobb Band, Charlie Davis' Brownskin Chorus Girls, Spider Bruce
08/01/47 Eddie "Rochester" Anderson, Red Allen Orchestra, 4 Vagabonds
08/08/47 closed
08/15/47 closed
08/22/47 closed
08/29/47 closed
09/05/47 Earl Hines, Essex Scott, Jesse & James, Gibsons, Spider Bruce
09/12/47 Cab Calloway, Stump & Stumpy, Berry Brothers
09/19/47 Count Basie, Lewis & White, 3 Rockets, Jimmy Rushing, Bob Bailey, Ziggy Johnson's Brownskin Chorus Girls
09/26/47 Hadda Brooks, Cootie Williams, Coke & Poke, 3 Smith Sisters, Pigmeat, Sybil Lewis, John Bunn
10/03/47 Larry Steele's Smart Affairs - June Richmond, Jimmie Smith, Hortense Allen, Balinese Dancers, Tops & Wilda, Toby Winters,
Coleridge Davis Band, John Mason & Johnny Vigal
10/10/47 Lucky Millinder, Annisteen Allen, Burnie Peacock, Paul Breckinridge, Juanita Pitts, Dynamite Jefferson, Harris & Lillette, 3 Steeplechasers
10/17/47 Jackie Robinson, Tiny Bradshaw, Butterbeans & Susie, Harris Brothers, 3 Hall Sisters
10/24/47 Ella Fitzgerald, Buck & Bubbles, Cat Anderson Band, Lad Lyon Trio
10/31/47 Dizzy Gillespie, Sarah Vaughan, Apus & Estrellita, George Wiltshire, 2 Zephyrs, Ford Flash, Chano Pozo
11/07/47 Buddy Johnson, Ella Johnson, Arthur Prysock, Jackie Mabley, Baby Laurence, Basin Street Boys
11/14/47 Nellie Lutcher, Herbie Fields Band, Peck & Peck, Spider Bruce
11/21/47 Cats & The Fiddle, Andy Kirk, Beverly White, Holmes & Jean, Addison Carey's Brownskin Chorus, Spider Bruce, Johnny Vigal,
George Wiltshire
11/28/47 Charlie Barnet, Timmie Rogers, Bunny Briggs, Spider Bruce
12/05/47 Erskine Hawkins, Golden Gate Quartet, 3 Poms, Laura Washington, Harris & Scott, Chuck Brown
12/12/47 Ravens, Eddie "Cleanhead" Vinson, Jimmie Lunceford Band (Lunceford is dead by now), Ralph Brown, McHarris & Dolores
12/19/47 Earl Bostic Band, Baby Dee, Jigsaw Jackson (contortionist), Pigmeat, Sybil Lewis, John Bunn
12/26/47 Illinois Jaquet Band, Dinah Washington, Sy Oliver Band, Patterson & Jackson, Edwards Sisters


01/02/48 Savannah Churchill, 4 Tunes, International Sweethearts Of Rhythm, Ace Harris Band, Bill Dillard, Rocky & Vicky, Pigmeat, Sybil Lewis,
John Bunn
01/09/48 Arnett Cobb, Luis Russell, Hall Sisters, Lee Richardson, Florence Hin Low, Luck & Lucky, Jackie & Tuffie
01/16/48 King Cole Trio, Noble Sissle, Smith Kids, Luck & Lucky, Spider Bruce, Vivian Harris, Johnny Vigal
01/23/48 Ink Spots, George Hudson Ork, Derby Wilson, Gwen Tynes, Little Joe & Tiny Lou, Pigmeat, Sybil Lewis, John Bunn
01/30/48 Willie Bryant, Charlie Ventura, Buddy Stewart, Dottie Saulters, Billy Williams (tap dancer)
02/06/48 Tiny Bradshaw, Ace Harris Quartet, Maybelle [blues singer, only one name given], Nicodemus, Mitchell & Gibson, Louis &
The Oliver Sisters
02/13/48 Thelma Carpenter, Hot Lips Page, T-Bone Walker, Spider Bruce, Vivian Harris, Johnny Vigal
02/20/48 Cab Calloway, Berry Brothers, Apus & Estrellita, Berk & Howell
02/27/48 Buddy Rich, Hadda Brooks, Johnny Hodges, Steve Condos, Garner & Wilson, Streamliners
03/05/48 Cootie Williams, Nat Towles Ork, King Odom Four, Mae Gaddy, Jacqueline Hurley
03/12/48 Count Basie, Jimmy Rushing, Bob Bailey, Stump & Stumpy, Ziggy Johnson's Brownskin Chorus Girls
03/19/48 Sabby Lewis, Catherine Spencer, Carol Simms, Rhythm Willie, Eddie Rector, Ralph Cooper, Tomorrow's Stars (amateur show winners)
03/26/48 Lucky Millinder, Annisteen Allen, Paul Breckenridge, Bull Moose Jackson, Tip, Tap & Toe, Garner & Wilson, Martingales
04/02/48 Duke Ellington, Al Hibbler, Johnny Hodges, Kay Davis, George Kirby, Mantan Moreland, Kitty Murray, Peck & Peck
04/09/48 Joe Liggins & Honeydrippers, Sam Donahue Band, Jackie Petty, Honey Brothers, Crackshot, Edna Harris, Ray Moore
04/16/48 Johnny Moore's 3 Blazers, Charles Brown, Dinah Washington, Jimmie Gorham
04/23/48 Billy Daniels, Paul Williams Ork, Don Redman Ork
04/30/48 Dizzy Gillespie, Beale Street Boys, Rivers & Brown, Al Hylton, Billy Nightingale
05/07/48 Billy Eckstine, Georg Paxton Ork, Salt & Pepper, Strawberry Russell & Julia, Wilkey & Dare
05/14/48 Louis Jordan, Peggy Tomas, Ray Anthony Ork, Collins & Lee, Don & Stan King, Apus & Estrellita, George Wiltshire
05/21/48 Paul Gayten Trio, Annie Laurie, Cat Anderson Ork, Lucy Elliott (Lu Elliot?), Josephine Premice, Pigmeat, Son & Sonny, Emerald Sisters
05/28/48 Julia Lee, Ina Ray Hutton Band, 4 Step Brothers
06/04/48 Johnny Moore's 3 Blazers, Charles Brown, Buddy Rich, Derby Wilson
06/11/48 Eddie "Cleanhead" Vinson, Andy Kirk, Savannah Churchill, 4 Tunes
06/18/48 King Cole Trio, Morris Lane Combo, Buck Clayton Ork, Howell & Bowser
06/25/48 Lester Young Ork, Sy Oliver Ork, Lonnie Johnson, Bunny Briggs, Apus & Estrellita, George Williams, George Wiltshire
07/02/48 Erskine Hawkins Ork, Slam Stewart Trio, Patterson & Jackson, Fred & Sledge, Spider Bruce
07/09/48 Wynonie Harris, Sweethearts Of Rhythm, Ralph Cooper, Toby Winters, Bobby Stevens, Archie Savage & His Ebony Chorus
07/16/48 Freddy Slack Ork, June Richmond, Eddie Davis Quartet, Bobby Stevens, Apus & Estrellita, John Bunn, George Wiltshire
07/23/48 Buddy Johnson, Ella Johnson, Arthur Prysock, Charlie Parker, 3 Brown Buddies, Spider Bruce
07/30/48 Gene Ammons Ork, Una Mae Carlisle, Coles & Atkins, Crackshot & Monte Hawley
08/06/48 Roy Eldridge, Sonny Thompson, Josh White, Jay Smythe, Spider Bruce
08/13/48 Ella Fitzgerald, Boyd Raeburn Ork, Ray Brown Trio, Howard Brothers, Apus & Estrellita
08/20/48 Earl Bostic Ork, Ralph Brown, Dr. Neff (magic)
08/27/48 Nellie Lutcher, Jimmie Lunceford Ork (with Eddie Wilcox and Joe Thomas), Lopez & LaForte, Billy Williams (tap dancer), Spider Bruce


Billy Williams and
Lopez & LaForte
09/03/48 Lucky Millinder, Paul Breckenridge, Lu Elliot, Claude Marchant Dancers, Pigmeat
09/10/48 Cootie Williams, Ray Anthony, Spider Bruce
09/17/48 Louis Jordan, Shorty Sherlock, Pigmeat Markham
09/24/48 Louis Jordan, Howard McGhee Ork, Clark Brothers
10/01/48 Ravens, Dinah Washington, George Hudson Ork, Rivers & Brown, Congeroos
10/08/48 Ivory Joe Hunter, Willie Bryant, Ray Carroll, Moms Mabley
10/15/48 Billie Holiday, Buster Harding Ork, Jimmie Smith, Dynamite Jefferson, Apus & Estrellita, George Wiltshire
10/22/48 Roy Milton, Hal McIntyre Ork, Pigmeat, Sybil Lewis, John Bunn, Chuck & Vickie
10/29/48 Dizzy Gillespie, Ruth Brown, Wong Sisters, Harris & Scott
11/05/48 Joe Liggins & Honeydrippers, 3 Chocolateers, Luis Russell Ork, Jim Wong Troupe, Berk & Hallow
11/12/48 Buddy RIch Ork, Betty Bligh, Berry Brothers, Brookins & Van, Tops & Wilda
11/19/48 Louis Armstrong, Earl "Fatha" Hines, Velma Middleton, Jack Teagarden, Barney Bigard, Sid Catlett, Arvell Shaw, Lewis & White, 2 Zephyrs
11/26/48 Illinois Jacquet, King Odom 4, Hot Lips Page, Beverly White, Baby Laurence, Spider Bruce, Charlie Ray, Vivian Harris
12/03/48 Louis Prima, Moke & Poke, 3 Poms
12/10/48 Lionel Hampton, Kitty Murray, Mantan Moreland, Red & Curley, Shorts Davis
12/17/48 Louis Jordan, Lena Horne
12/24/48 Duke Ellington, Timmie Rogers, Al Hibbler, Harold & Lola, Jesse, Cornell, & Lawrence, Kay Davis
12/31/48 Count Basie, Pearl Bailey, Patterson & Jackson, Teddy Hale


01/07/49 Ella Fitzgerald, Bull Moose Jackson, Andy Kirk, Rocky & Vicky, Dolly Pembroke, Pigmeat
01/14/49 Buddy Johnson Ork., Ella Johnson, Arthur Prysock, Do Ray & Me, Butterbeans & Susie, Frankie Cue, Noble Trio
01/21/49 Charlie Barnet, Wynonie Harris, Bunny Briggs, Spider Bruce
01/28/49 Sarah Vaughn, Hal Singer, Boyd Raeburn, Pigmeat
02/04/49 Lucky Millinder, Roy Brown, Vi Burnside & Her All-Girl Band, 4 Step Brothers, Spider Bruce
02/11/49 Ray-O-Vacs, Wini Brown, Jackie Mabley, Cat Anderson Band, 3 Rockets, Jerry Tops
02/18/49 Ink Spots, Charlie Ventura, Peggy Thomas, McHarris & Dolores
02/25/49 Deek Watson & Brown Dots, Erskine Hawkins, Laura Washington, Pigmeat, Cook & Brown
03/04/49 [Symphone Sid - Bop] Machito Ork, Kai Winding Sextet, Howard McGhee, Max Roach, Lucky Thompson, Harry Belafonte
03/11/49 Jimmie Lunceford Ork, with Eddie Wilcox, Brothr Bones, George Kirby, Roll & Tapp, Teal Joy, Mathis Duo
03/18/49 Earl Bostic, Thelma Carpenter, Milt Buckner, Juanita Pitts, Sybil Lewis, Crackshot
03/25/49 Miguelito Valdes, Slim Gaillard Trio, Dud Bascom, Pigmeat Markham
04/01/49 Amos Milburn, Chubby Jackson, 3 Chocolateers, Jackie Petty, Dick Barrows
04/08/49 [play - Anna Lucasta]
04/15/49 Ravens, Dinah Washington, George Hudson, Nickie & Vergie, Stir & Tray, Spider Bruce
04/22/49 Cab Calloway, Cab Jivers, Tiny Davis & Her Band, Herb Lance, Johnny Hudgins, Alston & Young
04/29/49 Woody Herman Orchestra, Mary Ann McCall, Oscar Pettiford, Gene Ammons, Earl & Frances, Rose Murphy,
05/06/49 Nellie Lutcher, Boyd Raeburn, Richards & Thompson, Pigmeat
05/13/49 Red Caps, Little Miss Cornshucks, Joe Thomas Ork, Dottie & Sonny, Jack Larue (John La Rue)
05/20/49 Illinois Jacquet, Tab Smith, Derby Wilson, Mardez & Lucia, Rae Pearl
05/27/49 [Jazz At The Philharmonic] Coleman Hawkins, Flip Phillips, Sonny Criss, Tommy Turk, Alberto Socarras
06/03/49 Dizzy Gillespie, Joe Carroll, Johnny Hartman, Savannah Churchill, King Odom Four, 3 Brown Buddies, Pigmeat
06/10/49 Paul Williams, Sweethearts Of Rhythm, Jimmie Givens & Sweetie, Helene & Howard
06/17/49 Buddy Johnson, Ella Johnson, Arthur Prysock, Jimmy James, Dyerettes
06/24/49 Louis Jordan, Paula Watson, Will Mastin Trio, Sammy Davis, Jr., Emerald Sisters
07/01/49 Count Basie, Johnny Moore's 3 Blazers, Jimmy Rushing, 2 Hotshots, Pigmeat
07/08/49 [play - Anna Lucasta]
07/15/49 [play - Anna Lucasta]
07/22/49 Bull Moose Jackson Orchestra, Spizzie Canfield's Dancing Chorus, Vic & Arno, Appletons, Celina, Lewis & White, Pigmeat
07/29/49 Cootie Williams, Willis Jackson, Ida James, Jimmie Smith, Mayo Brothers, Ford & Harris, Celina, Spider Bruce
08/05/49 Mills Brothers (still advertised as "Four Boys & A Guitar"), Andy Kirk, Connie Carroll, Dunhills, Cortez & Jenee, Pigmeat
08/12/49 Noro Morales, Peg Leg Bates, Clarence Muse, Orioles
08/19/49 Billie Holiday, Machito, 3 Berry Brothers, The Angel, Pigmeat
08/26/49 "Inside Harlem", an "All-Colored Musical", Wynonie Harris, Orioles, Dud Bascomb Band, Spider Bruce
09/02/49 Ravens, Dinah Washington, Joe Thomas Band, Clark Brothers, Tina & David, Pigmeat
09/09/49 Ella Fitzgerald, Jimmie Lunceford Ork, with Eddie Wilcox, Dorothy Donegan, Billy Williams (tap dancer), Spider Bruce
09/16/49 Roy Milton, Camille Howard, Trumpeteers, 3 Chocolateers, Sabby Lewis Band
09/23/49 Echoes Of Harlem (musical revue) Sonny Thompson, George Kirby, Ames Brothers
09/30/49 Symphony Sid, Sarah Vaughan, Erroll Garner Trio, Georgie Auld, Howell & Bowser, Edwards Sisters
10/07/49 Clarence Robinson's "Calvalcade" (musical revue), Bunny Briggs, 3 Brown Buddies, Eddie Rector, Thaddeus Drayton, Baby Goins,
Barres Prince Ork.
10/14/49 Gene Krupa, Roy Eldridge, 3 Flames, Pigmeat, Tip, Tap & Toe
10/21/49 Charlie Barnet, Pearl Bailey, Bunny Briggs, Pigmeat
10/28/49 James Edwards' "Hollywood Variety Revue", Ernie Fields, Taps & Winchester, Johnny Taylor, Dave Anderson
11/04/49 George Shearing, Ruth Brown, Georgie Hudson Band, Harry Belafonte, Spider Bruce
11/11/49 Charles Brown, Moms Mabley, Gene Ammons, Blenders, Jivadeers, Herzogs
11/18/49 Louis Armstrong, Jack Teagarden, Cozy Cole, Arvell Shaw, Barney Bigard, Earl "Fatha" Hines
11/25/49 Duke Ellington, Al Hibbler, Patterson & Jackson, Kay Davis, Johnny Hodges, Cook & Brown, Joan Barry
12/02/49 [Larry Steele's Smart Affairs of 1950] Mabel Scott, Butterbeans & Susie, Milt Buckner, Janet Sayre, Flick Montgomery, Alano & Angell,
Billy Graves
12/09/49 Charlie Ventura, Lucky Millinder, Annisteen Allen, Paul Breckenridge, Tim Moore, Modern Minstrels, Ford & Harris, Lockjaw Jackson
12/16/49 Hot Lips Page, Shadows, Roll & Tap, Zorita ("The Body Beautiful"), Spider Bruce
12/23/49 Dizzy Gillespie, Moke & Poke, Orioles, Pigmeat Markham, Joe Carroll, Tiny Irvin
12/30/49 Lionel Hampton, Sonny Parker, Curley Hamner, Kitty Murray, Barr & Estes, Betty Be-Bop, Doug Duke, Paul Nitika


01/06/50 Louis Jordan, Ruth Brown
01/13/50 Erskine Hawkins, Erroll Garner, Larry Darnell, Rosales Sisters, 4 Kit Kats, Spider Bruce
01/20/50 Buddy Johnson, Ella Johnson, Arthur Prysock, Stump & Stumpy, Key Luke, Deep River Boys
01/27/50 "Tobacco Road", with "A cast of colored stars"
02/03/50 Roy Brown, Machito, Baby Laurence, Cook & Brown, Crackshot & Monty, 4 Skating Macks
02/10/50 Wynonie Harris, Mercer Ellington, Chubby Newsom, Rimmer Sisters, Benson & Mann, Rastos & Bootsie
02/17/50 Dinah Washington, Cootie Williams with Willis Jackson, Herb Lance, Apus &Estrellita, 3 Welles, Frank Paris
02/24/50 4 Ink Spots, Bull Moose Jackson, 3 Chocolateers, Lipham Trio, Ralph Brown
03/03/50 Louis Prima, Herb Jeffries, Will Mastin Trio, Holmes & Jean
03/10/50 ["The Respectful Prostitute" - play]
03/17/50 Illinois Jacquet, Ella Fitzgerald, 3 Berry Brothers, Timmie Rogers
03/24/50 Nellie Lutcher, Dizzy Gillespie, Joe Carroll, Johnny Hartman, Teddy Hale, Joe Carroll, Spider Bruce
03/31/50 [movie only]
04/07/50 Ravens, Joe Thomas Band, Ruth Brown, Derby Wilson, Harold King, Crosby Sisters
04/14/50 Johnny Otis, Little Esther, Mel Walker, Redd Lyte, Ralph Cooper, 4 Step Bros., Crackshot, Hawkins Trio
04/21/50 Artie Shaw, Billy & Ann, Mr. Google Eyes, Moms Mabley, Hadda Brooks
04/28/50 Sugar Chile Robinson, Lil Green, Butterbeans & Susie, Sabby Lewis, Pat Rooney, Sr.
05/05/50 George Shearing, Miguelito Valdez, Victoria Spivey & Billy Adams, Manuel & Verita Vierra, Dolly Pembroke, Roscoe Simmons
05/12/50 Ivory Joe Hunter, Georgie Auld Band, Striders, Pigmeat, Brownskin Chorus
05/19/50 Billie Holiday, Noro Morales, Peg Leg Bates, Pigmeat, Wallace Brothers
05/26/50 Orioles, Buddy Rich, Lott & J. Anders, Gwen Tynes, Foxx & White, Taps Miller

From 6/2/50 thru 3/15/51, shows began on Thursday, not Friday

06/02/50 Erskine Hawkins, Ace Harris, Jimmie Mitchell, Amos Milburn, Glenn & Jenkins, Louis Hawkins, 3 Kayos
06/09/50 Rosetta Tharpe, Eddie "Cleanhead" Vinson, Rosettes, Katie Bell Nubin, James Root, Jr., Lewis & Van, Crackshot, Sybil Lewis
06/16/50 Bill Farrell, Jimmy Witherspoon, Camille Howard Trio, Dud Bascomb Ork., Chai & Somay, Pigmeat
06/23/50 Arnett Cobb, Sonny Thompson, Stump & Stumpy, Bob Parish, Peggy Thomas
06/30/50 Toni Harper, Gene Ammons, Howell & Bowser, 3 Harlemonicas, Ray Malone
07/07/50 Tiny Bradshaw, Mabel Scott, George Hudson, Earles, Spider Bruce
07/14/50 Erroll Garner Trio, Larry Darnell, Paul Williams Ork. Chubby Newsom
07/21/50 [closed]
07/28/50 [closed]
08/04/50 [closed]
08/11/50 [closed]
08/17/50 Sarah Vaughan, Charlie Parker, Timmie Rogers, Stan Getz, 3 Poms, Symphony Sid (DJ)
08/24/50 Pearl Bailey, Bull Moose Jackson, Billy Williams Quartet, Moke & Poke, Lou Wills Jr, Pigmeat
08/31/50 Billy Eckstine, Dizzy Gillespie, 3 Berry Brothers, China Doll & Calypso Boys, Pigmeat
09/07/50 Johnny Otis, Little Esther, Mel Walker, Redd Lyte, Teddy Hale, 2 Zephyrs, Bob Dupont
09/14/50 Duke Ellington, Johnny Hodges, Ray Nance, Lawrence Brown, Al Hibbler, Dusty Fletcher, Tables Davis
09/21/50 Ravens, Calvin Boze, Anita O'Day, Harold King, Pigmeat, Wallace Brothers
09/28/50 Dinah Washington, Herb Lance, Joe Thomas Ork, Congaroos
10/05/50 Orioles, Treniers, Gene Gilbeaux 4, Sy Oliver, Derby Wilson, Arnold Dover, 4 Kit Kats
10/12/50 Illinois Jacquet, Wini Brown, Jimmie Scott, Bunny Briggs, Foxx & White
10/19/50 Kene Krupa Ork, Thelma Carpenter, Son & Sonny, Jivadeers, Spider Bruce
10/26/50 Lucky Millinder, Lee Richardson, Big John Greer, Moms Mabley, Joe Morris Ork, Laurie Tate, Holmes & Jean, 5 Amands, Pickerts
11/02/50 Hot Lips Page, Savannah Churchill & Striders, Tip, Tap & Toe
11/09/50 Charles Brown, Machito, Stump & Stumpy, Leonard & Leonard, Noble Trio
11/16/50 Joe Liggins & Honeydrippers, Herbie Fields Ork, George Kirby, Spider Bruce, 3 Buddies
11/23/50 Larry Darnell, Paul Williams Orchestra, Chubby Newsom, 4 Buddies, Los Gatos, Conines, Pigmeat
11/30/50 [movies only]
12/07/50 Ruth Brown, Willis Jackson, 3 Chocolateers, Nipsey Russell, Juanita Pitts, 2 Bell Boys, Tamara & Orioff, Claud Young
12/14/50 Rosetta Tharpe, Rosettes, Katie Bell Nubin, James Roots Jr., Tiny Bradshaw, Norma Miller Dancers, Wright Brothers, Harold King,
Crackshot
12/21/50 Toni Harper, Gene Ammons, Sonny Stitt, Howell & Bowser, Freddie & Flo, Hi Hatters, Kinko
12/28/50 Lionel Hampton, 3 Rockets, Curley [Hamner], Betty Be-Bop, Sonny Parker, Irma Curry


01/04/51 Ella Fitzgerald, Erroll Garner Trio, Stan Getz, Dusty Fletcher, Saxey Williams, Ming Sing Troupe
01/11/51 Wynonie Harris, Annie Laurie, Stick McGhee, Eddie Durham, Arnett Cobb, Flash Gordon, Jessie, James, & Cornell
01/18/51 Louis Jordan, Jordanettes, Wild Bill Davis, Peggy Thomas, Teddy Hale, Novellos
01/25/51 Erskine Hawkins, Ace Harris, Jimmie Mitchell, Maxine Sullivan, Clark Brothers, Pigmeat, Rosebut, Whaling & Yvette
02/01/51 Buddy Johnson, Ella Johnson, Arthur Prysock, Dorsey Sisters, Earles, Patterson & Jackson, Earles, Ralph & Mary Carnivale
02/08/51 Dominoes, Sugar Chile Robinson, Spider Bruce, Roll & Tapp, Howard & Wanda Bell, Dud Bascomb Band
02/15/51 Clovers, Buddy Rich, Slim Gaillard Trio, Rhythm Willie, Bob Ephriam
02/22/51 Charlie Barnet, Bill Derry, Adele Frances, Selah Quintet, Arnold Dover, Aristocrats Of Rhythm, Jimmy Smith
03/01/51 Dinah Washington, Earl Bostic, Clyde Terrell, Foxx & White, Jesse James, Wells & 4 Fays
03/08/51 Percy Mayfield, Helen Humes, Herb Lance, Karpis Trio, Crackshot, Howard Brothers, Spizzie Canfield's Dancing Chorus
03/15/51 [movies only]

Goes back to shows beginning on Friday

03/23/51 Johnny Otis ork, Little Esther, Mel Walker, Redd Lyte, Moke & Poke, Pigmeat, Jay Smythe, Bud Cece Robinson
03/30/51 Bill Bailey, Joe Turner, Pigmeat, Iren Williams & Chitterson 3, That Hardaway Girl
04/06/51 Sarah Vaughan, Dizzy Gillespie, Eddie Heywood, Symphony Sid, Stump & Stumpy, Barkley Family
04/13/51 Orioles, Charlie Parker, Nipsey Russell, Joan Shaw, Edwards Sisters, Crackshot
04/20/51 Todd Rhodes, Kitty Stevenson, Ralph Brown, Lester Young, Norma Miller Dancers, Pigmeat
04/27/51 King Cole Trio, Freddie Mitchell, Joyce Davis, Brown & Beige, Spider Bruce, Doris Ruby
05/04/51 Chris Powell & 5 Blue Flames, Bette McLaurin, Manhattan Paul, Lucille Dixon, Foster Johnson, Lewis & Allen, Tony Moro,
Savannah Club Revue
05/11/51 Tiny Grimes & Rocking Highlanders, Valaida Snow, Sonny Thompson, Willie Bryant, Derby Wilson, Tong Brothers, Dorothy Deering
05/18/51 Ravens, Cootie Williams, Eunice Davis, Sammy Hinds, Strut Flash, Pigmeat
05/25/51 Duke Ellington, Louis Bellson, Ray Nance, Juan Tizol, Cat Anderson, Willie Smith, Harry Carney, Al Hibbler, Howell & Bowser, 4 Kit Kats,
Ala Ming
06/01/51 Illinois Jacquet, Ella Fitzgerald, Patterson & Jackson, Teddy Hale, Jackie & Tuffy
06/08/51 Cab Calloway, Larks, Moms Mably, Helen James, Congaroos
06/15/51 Wynonie Harris, Annie Laurie, Stick McGhee, Bill Bailey, Eddie Duram Ork, Flash Gordon, Apus, George, & Sybil, Berk & Hallow
06/22/51 Larry Darnell, Gene Ammons, Sonny Stitt, Bobbie Caston, Bob Ephriam, 3 Lads, Spider Bruce
06/29/51 Ruth Brown, Willis Jackson, Bud Harris & Hank Radcliff, Otto Eason, Delage & Shirley, Princess Orelia & Jose
07/06/51 Toni Harper, Bull Moose Jackson, 4 Buddies, Dusty Fletcher, Manhattan Steppers, Gilbert & Russell
07/13/51 Bob Chester Ork, Eddie "Rochester" Anderson, Tomago & Queda, Muriel Rahn
07/20/51 Paul Willaims ork, Billie Holiday, Buck & Bubbles, Joe Chisolm, Rae & Rae, Maxie & Millie
07/27/51 [closed]
08/01/51 [legitimate theater] 8/1 - 8/6: "Detective Story" (Sidney Poitier)
08/08/51 [legitimate theater] 8/8 - 8/20 "Rain" (Nina Mae McKinney)
08/15/51 [legitimate theater] 8/8 - 8/20 "Rain" (Nina Mae McKinney)
08/24/51 Dominoes, Freddie Mitchell, Lil Green, Pigmeat, Baby Scruggs, Lola & Lita
08/31/51 Billy Eckstine, Buddy De Franco Band, Harold King, Spider Bruce
09/07/51 Buddy Johnson, Ella Johnson, Arthur Prysock, Timmie Rogers, Baby Scruggs, Myers & Walker, Roy Douglas, Eddie Echo
09/14/51 Johnny Hodges ork, Orioles, Bette McLaurin, 2 Speed Kings, Roy Benson, Pigmeat
09/21/51 Tommy Edwards, Nellie Lutcher, Joe Thomas, Apus & Estrellita, Top & Bottom, Canton Brothers
09/28/51 Erroll Garner, Cardinals, Stan Getz, Edwards Sisters, Johnny Hudgins, Don Bexley, Jacqueline Hurley
10/05/51 5 Keys, Herbie Fields Ork, Spider Bruce, Leslie Scott & Marie Young, Shorts Davis, Marino Sisters
10/12/51 Lucky Millinder, Annisteen Allen, Melvin Moore, Tip, Tap & Toe, Aristocrats Of Rhythm, Bobby Lane & Claire, Pigmeat
10/19/51 Clovers, Griffin Brothers, Margie Day, Sy Oliver, Janet Sayre, Fred & Sledge
10/26/51 Earl Bostic, Dinah Washington, 4 Knights, Foxx & White, Billy & Eleanor Byrd, Chester Delphin
11/02/51 Sugar Chile Robinson, Machito, Buster Brown, Spo-Dee-O-Dee, Denvers
11/09/51 Count Basie, Earl Williams, Norma Miller Dancers, George Kirby, Holmes & Jean
11/16/51 Ravens, Eddie "Cleanhead" Vinson, 3 Chocolateers, Spic & Span, Lucille Chance, Cycling Kirks
11/23/51 Ruth Brown, Willis Jackson, Bud Harris & Frank Radcliff, Lilette, 3 Esquires, Los Gatos
11/30/51 Arnett Cobb, Larry Darnell, Kitty Stevenson, Jesse James, 2 Kit Kats, Pigmeat
12/07/51 Dominoes, Tiny Bradshaw, Anita Echols, Lewis & Allyn, Tapateers, Louis & Oliver Sisters
12/14/51 [5 days] Manhattan Paul, Varieteers, Valerie Carr, Lorenzo Conyers, Whitney Thompson, Fred Ellis, Brown & Beige, Whitney Thompson
12/19/51 [9 days] Josephine Baker, Pat Henning, Jesse, James, & Cornell
12/28/51 Illinois Jacquet, Savannah Churchill, Striders, Bunny Briggs, Stump & Stumpy, Meribeth Old


01/04/52 Cab Calloway, 4 Tunes, Congaroos, Billy & Ann, Spider Bruce
01/11/52 Dizzy Gillespie, Cabineers ("Gabineers" in ad), Joe Carroll, Milt Jackson, Clark Brothers, Pigmeat, Ralph & Lorraine
01/18/52 Johnny Hodges (with Al Sears), Roy Milton, Camille Howard, Bill Cook, Jimmy 'T99' Nelson, Roll & Tapp, Ruby Ring
01/25/52 Tab Smith, T-Bone Walker, Derby Wilson, Cook & Brown, Spider Bruce, Jack Meyand (juggler)
02/01/52 Ella Fitzgerald, Gene Ammons, Sonny Stitt, Dusty Fletcher, Billy Wright
02/08/52 Erroll Garner, Buddy Rich, Bill Bailey, Roy Eldridge, Annie Laurie, Crackshot
02/15/52 [Larry Steele's Smart Affairs] Jimmy Tyler Band, Butterbeans & Susie, Fontaine Brothers, Hortense Allen, Marion Bruce, Conrad Pringle
02/22/52 Sarah Vaughan, Peg Leg Bates, Patterson & Jackson, Bull Moose Jackson, the Olveros, Sammy & Eddie
02/29/52 Lowell Fulson ork, featuring Ray Charles (blind pianist), Hal Singer, Orioles, Moms Mabley, Anita Echols, John Cirillino
03/07/52 Ravens, Sonny Thompson, Lula Reed, Howell & Bowser, Velyn & Laverne, the Parks, Beau Jenkins
03/14/52 King Cole Trio, Timmie Rogers, Sy Oliver, Conway & Parks, Peggy Thomas, Fontaines
03/21/52 Eddie Wilcox, Paul White, Blenders, Pigmeat, McHarris & Dolores, Joe Dean Allen
03/28/52 Clovers, Eddie Heywood, James Moody, Tina Dixon, Danny Alexander, Walter Green
04/04/52 [movies only]
04/11/52 Dinah Washington, Arnett Cobb, Wild Bill Davis, Chris Columbus, Bill Jennings, Harold King, Jimmy McPhail
04/18/52 Pearl Bailey, Freddie Mitchell, George Kirby, Swallows, Marcella Porche, Leon Cephas, Edwards Brothers
04/25/52 Johnny Otis, Little Esther, Mel Walker, Willie Mae Thornton, Pigmeat, Jay Smythe, 13 Rhythm Kings
05/02/52 Sugar Chile Robinson, Tiny Bradshaw, Tiny Kennedy, Tamara Hayes, the Bojos, Bob Ephriam
05/09/52 5 Keys, Joe Turner, Count Basie, Bixie Crawford, Bud Harris & Mantan Moreland
05/16/52 Louis Jordan, Jordanettes, Willis Jackson, 3 Rockets, Jackie Davis 3, Bob Bailey, Shearegueds
05/23/52 Buddy Johnson, Arthur Prysock, Ella Johnson, Foxx & White, Hot Shots, Wong Troupe
05/30/52 Lionel Hampton, Gil Bernal, Sonny Parker, Arnold Dover, Curley Hamner, Ann Nichols, Jimmy Scott
06/06/52 Ruth Brown, Erskine Hawkins, Lu Elliot, Duke Of Iron, Eddie Rector, Glenns
06/13/52 Erroll Garner, Austin Powell Quintet, Jimmy Tyler Band, Tip, Tap & Toe, Chubby Newsom, Bernie George
06/20/52 Ivory Joe Hunter, Sunny Gale, Sympnony Syd, 4 Honey Girls, Derby Wilson
06/27/52 Wynonie Harris, Larry Darnell, Dud Bascomb Band, Annie Laurie, Flash Gordon, Wallace Brothers, Crackshot
07/04/52 Duke Ellington, Jimmy Grissom, Ray Nance, Louis Bellson, Betty Roche, Harry Carney, Juan Tizol, Cat Anderson, Paul Gonsalves,
Roll & Tapp
07/11/52 Oscar Peterson Trio, Gene Ammons, Sonny Stitt, Leslie Uggams, 4 Diamonds (Atlantic group), Leonard & Leonard
07/18/52 closed
07/25/52 closed
08/01/52 closed
08/08/52 closed
08/15/52 Dominoes, Arnett Cobb Ork., Dolores Martin, Buzz Bolton, Pigmeat, Skating Macs
08/22/52 Dinah Washington, Cootie Williams Ork. Foxx & White, Dreamers, Harold King, Eddie Mack, Congaroos
08/29/52 Billy Eckstine, Buddy Rich Ork., Coles & Atkins, Pigmeat
09/05/52 Sarah Vaughan, Stump & Stumpy, Teddy Hale, Alberto Soccaras, Ray Sneed 4, Princess DePaur, La Bommie
09/12/52 Orioles, Paul Williams Ork., Edna McGriff, Peg Leg Bates, Spence Twins, Pigmeat, Danny Cobb
09/19/52 5 Keys, Jimmy Forrest, 3 Chocolateers, Fontaine Brothers, Olivette Miller, the Words
09/26/52 Ravens, Bill Bailey, Betty Carter, Duke Hampton, Johnny Hudgins, Earles
10/03/52 Charlie Barnet, Marilyn Moore, Slim Gaillard, Bunny Briggs, Dyerettes, Pigmeat, John Bunn, Johnny Taylor, Edna Harris
10/10/52 4 Tunes, Wini Brown, Bull Moose Jackson, Spic & Span, Annel & Brask, Crackshot
10/17/52 5 Blazes (the Mary Jo group), Freddie Mitchell, Paul White, Hamtree Harrington & Louise, Vicki David, Lee Marx
10/24/52 Little Walter, Duke Hampton, H-Bomb Ferguson, Tokayer Troupe, Rae & Rae, Crackshot
10/31/52 Lloyd Price, Earl Bostic, Phyllis Branch, Skating Brownies, Bert & Cynthia, Janice Day, Pigmeat
11/07/52 Josh White, Josh White Jr., Hot Lips Page, 2 Zephyrs, Stuffy Bryant, Dyerettes, Chuck Brown &amp Rita
11/14/52 Ethel Waters, Dizzy Gillespie, Joe Carroll, Leon Collins, Tables Gates
11/21/52 Illinois Jacquet, Bette McLaurin, George Kirby, Apus & Estrellita, Jesse, James & Cornell
11/28/52 Johnny Otis and his band, Little Esther, Willie Mae Thornton, Sally Blair, Sammy Hinds, and Leroy Strange
12/05/52 Billie Holiday, Johnny Hodges, Checkers, Spo-Dee-O-Dee, Lady Terry
12/12/52 [movies only - 6 days 12/12 - 12/17]
12/18/52 [movies only]
12/25/52 Louis Armstrong, Velma Middleton, Arvel Shaw, Cozy Cole, Trummy Young, Sy Oliver, Bob McCrachen, Marty Napoleon, Leslie Uggams,
Mantan Moreland & Bud Harris, 2 Kit Kats [8 days]


01/02/53 Ink Spots (Charlie Fuqua's), James Moody, Babs Gonzales, Georgia Carr, Jellyroll & Zuzu, Jefferson & Taylor
01/09/53 movies, plus stripper Lili St. Cyr
01/16/53 Willie Mabon, Joe Loco, Gene Ammons, Spence Twins, Three Rhythm Kings (dancers), Pigmeat
01/23/53 Ruth Brown, Tiny Bradshaw ork, Milt Buckner Trio, George Williams, Son & Sonny, Tiny Kennedy, Janet Sayre
01/30/53 Joe Holiday (sax) Band, Big Jay McNeely, 5 Royales, Bert Howell & Frank Radcliff, Billy & Eleanor Byrd, Derby Wilson
02/06/53 Dominoes, Arnett Cobb Band, Peg Leg Bates
02/13/53 Orioles, Paul Williams Ork, Betty Carter, Pigmeat, Dyerettes, Anita Echols
02/20/53 Duke Ellington, Pearl Bailey, Louis Bellson, Bill Bailey
02/27/53 Wynonie Harris, Larry Darnell, Red Saunders, Viola Kemp, Freddie & Flo, Clark Brothers
03/06/53 [Harlem Nocturne Revue] Timmie Rogers, Eddie Haywood, Big Maybelle, Alberto Soccaras, Donald Fontaine Dancers
03/13/53 Linda Hayes, Swallows, Machito, Moms Mabley, Myers & Walter, Little Buck
03/20/53 Buddy Johnson, Ella Johnson, Nolan Lewis, Emitt Slay Trio, Bob White, Jay Smythe, Pigmeat, Lady Odiva (underwater stripper)
03/27/53 [movies only]
04/03/53 Ravens, WIllis Jackson, Kuda Bux, Tip, Tap & Toe, Mary Louise, Willie Lewis, Joe Chisolm
04/10/53 Joe Louis, Leonard Reed, Hal Singer Ork., 5 Keys, Nicholas Brothers
04/17/53 Count Basie, King Pleasure, 4 Step Brothers, Bixie Crawford, Pigmeat
04/24/53 Sarah Vaughan, Erskine Hawkins, Stuffy Bryant, Apus & Estrellita, Gordon & Gordon
05/01/53 Joe Louis, Leonard Reed, Joe Loco, Al Hibbler, Dolores Parker, Leroy Strange, Spence Twins, Jesse, James & Cornell
05/08/53 Earl Hines, Crip Heard, 4 Diamonds, Kenneth Scott, Earles, Aristocrats Of Rhythm, Pigmeat
05/15/53 Louis Jordan, Howel & Radcliff, Andrew Wideman, Norma Miller Dancers
05/22/53 [held over]
05/29/53 Lionel Hampton, Ann Nichols, Sonny Parker, Elsie Smith, Curley Hamner, Cook & Brown
06/05/53 Willie Mabon, Anna Mae Winburn & Sweethearts Of Rhythm, Vi Burnside, Bobby Lucas, Sarah McLawler Trio, Ford & Harris,
Ross & Andrea
06/12/53 Tito Puente, Lavern Baker, The Great Morton (hypnotist), Edwards Sisters
06/19/53 Pearl Bailey, Louis Bellson, Don Redman, Dusty Fletcher, Beverly White, Bobby Priest & Al Fosse, 3 Rockets
06/26/53 Dinah Washington, Cootie Williams, Vocaleers, Pigmeat, Valentine & Rita
07/03/53 Ruth Brown, Crickets, Sonny Stitt, Spo-Dee-O-Dee, Shorts Davis, 2 Cantons
07/10/53 Dizzy Gillespie, Toni Harper, Joe Carroll, Billy Adams, Frank Marlowe, Edwards Sisters, Tables Turner
07/17/53 [closed]
07/24/53 [closed]
07/31/53 [closed]
08/07/53 [closed]
08/14/53 Duke Ellington, Jimmy Grissom, Ray Nance, Cat Anderson, Billie Holiday, Margie McGlory, Moke & Poke
08/21/53 Orioles, Leslie Uggams, Lucky Millinder, Pigmeat, Spic & Span
08/28/53 Sidney Bechet, Slim Gaillard, Lucky Millinder, Red Allen, Butterbeans & Susie, Los Tropicans, Louise Brown, Tables Davis, Charlie Smith
09/04/53 Illinois Jacquet, Bette McLaurin, Arthur Prysock, Stuffy Bryant
09/11/53 Clovers, Lucky Millinder ork, Edna McGriff, Wingy Manone, Stump & Stumpy
09/18/53 Dominoes, Lucky Millinder, Mabel Scott, Bobby Ephriam, Bobby Winters, Pigmeat
09/25/53 Ruth Brown, Clarence Robinson's "Tropicana Revue", La Bommie, Princess DePaur, Janet Sayre, Jimmy Tyler Band, Bob Bailey,
Little Buck, Joe Chisolm & Willie Lewis
10/02/53 Lloyd Price, Annisteen Allen, Tommy Reynolds Band, Jones & Wilbert, Vicki Davis, Crackshot
10/09/53 Drifters, George Shearing, Lucky Millinder
10/16/53 Wynonie Harris, Varetta Dillard, 3 Chocolateers, Frank "Fat Man" Humphries ork, Bunny Briggs, McHarris & Dolores
10/23/53 Johnny Ace, Willie Mae Thornton, Bill Johnson Band, Tab Smith Band, Junior Parker, George Holmes, Wallace Brothers,
Princess Tall Chief, Crackshot
10/30/53 Gene Ammons, Hadda Brooks, Ebonaires, Teddy Hale, Canfield Dancers, Rose Hardaway
11/06/53 Arnett Cobb, Du Droppers, Wini Brown, Jerry Taps, Agramonte
11/13/53 5 Keys, Joe Loco, Bill Bailey, Johnny Moore's 3 Blazers (with Charles Brown), Beulah Frazier, Sammy Hinds, Crackshot
11/20/53 Sugar Chile Robinson, Lucky Millinder, Dusty Fletcher, Eunice Davis, Brown & Beige, 4 Phillips
11/27/53 Ella Fitzgerald, Peg Leg Bates, Wanderers, Jose Curbello Mambo Band, Nick Ball, Pigmeat
12/04/53 Buddy Johnson, Ella Johnson, Nolan Lewis, Drifters, Nicholas Brothers, George Kirby
12/11/53 [movies only]
12/18/53 [movies only - 4 days]
12/22/53 Sugar Ray Robinson, Annette Swinson, Thelma Carpenter, Margie McGlory, Jimmy Tyler ork., Swain & Green


01/01/54 Joe Louis, Leonard Reed, Ebonaires, Coles & Atkins, Mary Ann McCall, Ronnie Wilson, Betty DeQuincy, Asia Boys, Lucky Millinder ork.
01/08/54 Faye Adams, Al Savage, Joe Morris ork, Mr. Stringbean, Pigmeat, Yatilda Dix, 6 Boginos
01/15/54 Orioles, Leslie Uggams, Sonny Stitt, Freddie & Flo, Fedi & Fedi, Chuck & Nedra
01/22/54 Dinah Washington, Willis Jackson, Bert Howell & Frank Radcliff, Leonard Reed, Roll & Tapp, Stephan & Celise
01/29/54 Ravens, Tito Puente, Al Hibbler, Butterbeans & Susie, 3 Leggers, Bonita Sisters
02/05/54 Roy Hamilton, Ruth Brown, Benny Green, Dyerettes, Leonard Reed, Spo-Dee-O-Dee
02/12/54 Lionel Hampton, Curley Hamner, Betty Carter, Sonny Parker, Al Taylor
02/19/54 Duke Ellington, Ray Nance, Cat Anderson, Jimmy Grissom, Juan Tizol, Harry Carney, Flamingos, Dusty Fletcher, Oolan Farley
02/26/54 Tiny Bradshaw, Tiny Kennedy, Scatman Crothers, Chuck Willis, Billy & Eleanor Byrd, George Williams, Los Gatos
03/05/54 Johnny Otis, Marie Adams, Junior Ryder, Lee Matthews, Stump & Stumpy, Lilette & Slam Stewart, Leonard Reed, Jay Smythe,
6 Antonettes
03/12/54 Pearl Bailey, 3 Riffs, Don Redman Ork, Louis Bellson 5, Lewis & Van, Elsie & Babs
03/19/54 Harptones, Tito Rodriguez, Mabel Scott, Pigmeat, Foster Johnson, Michael & Nilda, George Wiltshire, Edna Mae Harris, George Williams
03/26/54 Drifters, Lucky Millinder, Leonard Reed, Clay Tyson, Gloria Irving, Dotty Saulter
04/02/54 Red Prysock ork, 4 Tunes, Pat Reed, Moms Mabley, Fontane Trio, Strut Flash
04/09/54 [movies only]
04/16/54 Louis Jordan, James Moody, Chubby Newsom & Alberta Adams, Spo-Dee-O-Dee
04/23/54 Johnny Ace, Willie Mae Thornton, Hal Singer, Jimmy Randolph, McGinty & Hughes, Ernest Seales, Wong Sisters
04/30/54 Sarah Vaughan, Paul Quinichette, Leonard Reed's Chorus Girls, Dotty Saulter, 2 Zephyrs, Rastus & Williams
05/07/54 Joe Loco, Tito Puente, Miguelito Valdes, Mambo Aces, Candido, Mirta Silva, Arsenio Rodriguez, Phillips Fort Dancers
05/14/54 Charlie Barnet, Spiders, Guitar Slim, Bunny Briggs, Phyllis Branch, Pigmeat
05/21/54 Buddy Johnson ork, Ella Johnson, Nolan Lewis, Counts, 4 Step Brothers, Flournoy Miller, Johnny Lee
05/28/54 B.B. King, Earl Forrest, Bill Harvey ork, Mildred Jones, Lucky Millinder, Slappy White, Barbara DeCosta, Guy Mosley, 3 Royal Rockets
06/04/54 Orioles, Erskine Hawkins, Lu Elliot, Rastus Murray, Wong Hong Shu Troupe, Dennis Brooks
06/11/54 Joe Turner, Spaniels, Arnett Cobb, Ralph Brown, Lewis & Chisolm
06/18/54 [Rhumba-Mambo Spectacle] Machito, Richie Cannon, Harold King, Leonard Reed, Facundo Rivero 5
06/25/54 Cootie Williams, Eddie "Cleanhead" Vinson, Baby Washington, 4 Guys, Patterson & Langley, Roll & Tapp, Tun Tun
07/02/54 Timmie Rogers, Austin Powell, Eddie Bonnemere ork, Roy Hamilton, 3 Chocolateers
07/09/54 Ravens, Bennie Green, Bette McLaurin, George Kirby
07/16/54 closed
07/23/54 closed
07/30/54 closed
08/06/54 closed
08/13/54 Ruth Brown, Willis Jackson, Larks, the Hines Kids, Pigmeat, Edwards Brothers
08/20/54 Dominoes, Earl Hines, Jimmy Valentine & Ruth, Clark Brothers, Albenice
08/27/54 4 Knights, Paul Quinichette, Bertice Reading, Stump & Stumpy, Eddie "Lockjaw" Davis, Hucklebuck Trio, George Guy
09/03/54 Charlie Fuqua's Ink Spots, Nicholas Brothers, Lucky Millinder, Carmen McRae, Crackshot, David Powell
09/10/54 Chords, Tito Rodriguez, Al Hibbler, Butterbeans & Susie, Aristocrats Of Rhythm
09/17/54 Will Mastin Trio, Sammy Davis, Jr., Rusty Bryant Ork., Othella Dallas, Dyerettes
09/24/54 Dinah Washington, Peg Leg Bates, Jimmy Tyler Ork., Slappy White, Honey Tones
10/01/54 Drifters, Erskine Hawkins, Lu Elliot, Pigmeat, Stefan & Celise, 6 Sons Of Morocco, Little Willie (tap dancer)
10/08/54 Spaniels, Lavern Baker, Dud Bascomb Band, Bert Howell & Frank Radcliff, Rhea & Bea, Hungarian Troupe
10/15/54 5 keys, Chico O'Farrill, Margie McGlory, Coleman Family, Bobby Orton's Teen Aces
10/22/54 Clovers, Edna McGriff, Paul Williams ork, Spo-Dee-O-Dee, Rosa LaRoso, Tapateers
10/29/54 Big Maybelle, Larry Darnell, Gene Ammons, Moms Mabley, Regals
11/05/54 Treniers, Sonny Thompson, Lula Reed, Leonard Reed, [Olivette] Miller & [Albert] Gibson, Pembroke & Johnson
11/12/54 Louis Jordan, Hal Singer, Arnold Dover, Freddie & Flo, Jackson, James, & Cornell, Patty Ann Mesner
11/19/54 [10-day show] Roy Hamilton, Timmie Rogers, Austin Powell, Ford Buck, Jackie Starr, 3 Chocolateers
11/30/54 [started Tuesday, for six days] Nat King Cole, Lucky Millinder, Joya Sherrill, Stuffy Bryant, Leo deLyon
12/06/54 [started Monday] Harptones, Buddy Johnson ork, Ella Johnson, Nolan Lewis, 2 Zephers, Tun Tun, Phillips Fort Dancers
12/13/54 [started Monday] Midnighters, Todd Rhodes, Leonard Reed, Helen Thompson, Kid Gavilan, 3 Leggers
12/20/54 [held over] until 12/24/54
12/24/54 Joe Loco, 4 Guys, Othella Dallas, Sonny Stitt, Magid Triplets, Pigmeat, Little Willie (tap dancer)
12/31/54 Orioles, Johnny Hodges ork., Bunny Briggs, Margie Anderson, Al Jackson, 4 Comets, Wilbur Kirk


01/07/55 Bill Kenny, Eddie Bonnemere & ork., Carmen McRae, Frank Marlow, Cook & Brown, Hortense Allen's Chorus
01/14/55 Dinah Washington, James Moody ork, Penguins, Honey Tones, George Kirby, Janet Sayre, Bomb Busters
01/21/55 Faye Adams, Joe Morris ork, Moonglows, Bill Doggett, Al Savage, Ursula Reed, Joan Karter, Leonard Reed
01/28/55 Ravens, Arnett Cobb, Tommy Brown, Jimmy Mosby, Elsa Waldo, Teddy Hale, Sarah Lowe
02/04/55 Illinois Jacquet, Rivileers, Jan Strickland, Lavern Baker, Clay Tyson, Jellyroll & Zuzu
02/11/55 Lucky Millinder, Joyce Bryant, Nipsey Russell, 3 Riffs, Jay Smythe, Helen Vernon Trio
02/18/55 [Rhythm & Blues Show of 1955] Willie Mae Thornton, Danny Overbea, Chords, Charlie & Ray, Buddy Griffin & Claudia Swann,
Sherry Sisters, Pigmeat
02/25/55 Irvin C. Miller's Brownskin Models of 1955, Flournoy Miller, Mantan Moreland, Rastus Murray, Clay Tyson, Johnny Christian, Rhythmaires,
Lee Richardson
03/04/55 Ruth Brown, Willis Jackson, Stump & Stumpy, Derby Wilson, Jon White
03/11/55 Al Hibbler, Sarah Vaughan, Tito Puente, Nipsey Russell, Leonard Reed, Dyerettes
03/18/55 Drifters, Eddie Heywood, Varetta Dillard, Glenn Covington, Hillman Brothers, Lang Troupe
03/25/55 Charms, Chord Cats (Chords), Buddy Tate, Beulah Swan, Princess D'Orsay, 3 Dancing Dictators, Crackshot
04/01/55 [movies only 4/1 - 4/7]
04/08/55 Louis Jordan, Hearts, Benny Green, Sharon Porter, Arnold Dover, Crip Heard
04/15/55 Cab Calloway, Moms Mabley, Erskine Hawkins, Della Reese, Moms Mabley, Rosa LaRoso, Hop, Skip, & Jump, Don Phillips
04/22/55 Clovers, Paul Williams, Little Esther, Spence Twins, Leonard Reed, 2 Kit Kats, Iron Jaw Wilson
04/29/55 5 Royales, Memphis Slim, Dakota Staton, Hal Singer, Pigmeat, Eddie Rector, Peiro Brothers
05/06/55 Cardinals, Rosetta Tharpe, Marie Knight, Eddie Davis, Mantan Moreland & Flournoy Miller, Josephine Premice
05/13/55 Wynonie Harris, Eddie "Lockjaw" Davis, Regals, Freddie & Flo, Dolphus Prince, Olga Ford, Christine Harper
05/17/55 [ran Tuesday to Monday] Will Mastin Trio, Sammy Davis, Jr., Sy Oliver, Willie Bryant, Jerri Winters, Wells & 4 Fays
05/24/55 [started Tuesday for 20 days] Lionel Hampton and Rock 'N' Roll Revue, Hamptones, Curley Hammer, Patty Anne Mesner, Janet Sayre,
Zippy the Chimp
06/03/55 Perez Prado, Nappy Brown, Leonard Reed, Los Gatos, Carmen Romano
06/10/55 [Dr. Jive] Buddy Johnson, Ella Johnson, Moonglows, Gene & Eunice, Bo Diddley, Charlie & Ray, Nutmegs, Etta Jones, 4 Fellows,
Nolan Lewis, Dolores Ware
06/17/55 Orioles, Sam "The Man" Taylor, Etta James & Peaches, Coles & Atkins, Baby Washington, Ada Lee, Jack Turner
06/24/55 Big Maybelle, Wild Bill Davis, Harptones, Gene Ammons, Clark Kids
07/01/55 Drifters, Illinois Jacquet, Leo de Lyon, Buddy Phillips Dancers, Jay Smythe
07/08/55 [Hal Jackson] Cadillacs, Little Jimmy Scott, Titus Turner, Solitaires, Arnett Cobb Ork. Annie Laurie, Willie Mabon, Charlie & Ray,
Walkin' Willie [Hickerson], Honey Tones, Bop & Lock
07/15/55 [closed - adding a cinemascope screen]
07/22/55 [closed - adding a cinemascope screen]
07/29/55 [closed - adding a cinemascope screen]
08/05/55 [closed - adding a cinemascope screen]
08/12/55 Clovers, Ruth Brown, Paul Williams, Derby Wilson, Little Willie John, Rastus & George, Vivian & Tassi
08/19/55 [Dr. Jive] Bo Diddley, Big Joe Turner, 5 Keys, Hearts, Spaniels, Charlie & Ray, Dolores Ware, Buddy Griffin ork., Claudia Swann
08/26/55 Cavaliers (Decca), Baby Dee, James Moody, Eddie Jefferson, Rastus Murray, Leon Collins, Jimmie Smith, Tun Tun, Dancing Jets
09/02/55 Larks, Tito Puente, Bette McLaurin, Mambo Aces
09/09/55 Eartha Kitt, Lucky Millinder, George Kirby, 4 Guys, Phillips Fort Dancers
09/16/55 Billie Holiday, Atlantic City Follies Revue, 5 Encores, Slappy White, Fouche Dancers, Wallace Brothers, Candido, Jimmy Tyler Band,
Hortense Allen Dancers
09/23/55 Duke Ellington, Johnny Hodges, Cat Anderson, Harry Carney, Ray Nance, Geoffrey Holder Dancers, Cavaliers, Moms Mabley,
Rose Hardaway
09/30/55 Joyce Bryant, Royal Jokers, Lucky Millinder, Buddy Bowser, King & King
10/07/55 Al Hibbler, Lavern Baker, Red Prysock, El Dorados, Sweethearts, Mantan [Moreland] & [Flournoy] Miller, Jimmy Peterson
10/14/55 Roy Hamilton, Eddie Heywood Combo, Stump & Stumpy, Bunny Briggs, Florence Wright, Bill Cook (MC)
10/21/55 Platters, Joe Loco, Varetta Dillard, Cuban Pete & Millie, Crackshot
10/28/55 Jack Dupree, Earl King, Charms, Marie Knight, Little George Smith, Lu Elliot, Little Willie John, Hal Singer, Nipsey Russell, Crip Heard
11/04/55 [Dr. Jive] Bo Diddley, Bill Doggett, Jacks, Flamingos, Howling Wolf, Etta James, Dakota Staton, Heartbeats, Harptones, Willis Jackson ork.
11/11/55 Alfredito, La Playa Sextette, Gene & Eunice, Fi-Tones, Spo-Dee-O-Dee
11/18/55 [Hal Jackson] Buddy Johnson ork, Ella Johnson, Arthur Prysock, Chuck Berry, 4 Fellows, Solitaires, Valentines, Floyd Ryland
11/25/55 Moonglows, Penguins, Choker Campbell, Al Jackson, Collegians, Mildred Anderson, Stuffy Bryant
12/02/55 Cadillacs, Pearls, Sil Austin, Spence Twins, Donna Hightower, Little Willie (tap dancer), Crackshot
12/09/55 Diablos, Turbans, Eddie Bonnemere, Mambo Jets, Harold King, Oliver & Smith (spelled "Turbanes" in write-up and "Turbins" in the ad)
12/16/55 [gospel] 5 Blind Boys Of Mississippi, Pilgrim Travelers, Nightingales, Harmonizing Four, Caravans, Alex Bradford Singers,
Brother Joe May, Sister Ethel Davenport, Christine Clark, Thermon Ruth
12/23/55 Clovers, Buddy Griffin, Starbuds, Claudia Swann, Jimmy Mosby, Tong Brothers
12/30/55 Orioles, Delltones, Arnett Cobb, Sonny Boy Williamson, Warren Berry, Clay Tyson


01/06/56 Count Basie, Joe Williams, George Kirby, Colts, Coles & Atkins, Dyerettes
01/13/56 Ruth Brown, Roy Milton, Charlie & Ray, 5 Keys, Rosa La King, Romp & Stomp
01/20/56 Dinah Washington, Max Roach, Clifford Brown, Hi-Fis, Slappy White, Teddy Hale
01/27/56 Pearl Bailey, Deep River Boys, Condos & Brandow, Don Redman ork, Phillip Forte Dancers
02/03/56 Jay McShann ork., Priscilla Bowman, Ravens, Joe Tex, Danny Overbea, Howell & Radcliff, LaFlotte Duo, Derby Wilson
02/10/56 Lloyd Price, Drifters, Spiders, Bubber Johnson, Mickey & Sylvia, Bunny Briggs
02/17/56 Little Richard, Guitar Slim, Flamingos, Moms Mabley, Linda Hopkins, Lloyd Lambert Ork.
02/24/56 Katherine Dunham Dancers, Tito Puente
03/02/56 Mae Barnes, Alfredito, Malagon Sisters, Leaders, Bonita Sisters, 2 Zephyrs
03/09/56 Lavern Baker, Gene Ammons, Heartbeats, Nolan Lewis, Bobby Ephram, Pigmeat
03/16/56 4 Aces, Diahann Carroll, Lucky Millinder, Nipsey Russell
03/23/56 [gospel] Clara Ward Singers, Dixie Hummingbirds, Davis Sisters, Christine Clark, Skylights, Charles Taylor & All-Stars
03/30/56 [Dr. Jive] Bo Diddley, Moonglows, Claudia Swann, Charlie & Ray, Solitaires, Dean Barlow, Fi-Tones, Brook Benton, Schoolboys,
Teen Queens, Sugar & Spice, Buddy Griffin ork,
04/06/56 [Dr. Jive] Buddy Johnson, Ella Johnson, Buddy Griffin ork, Claudia Swann, Moonglows, Charlie & Ray, Teen Queens, Sugar & Spice,
Heartbeats, Bo Diddley
04/13/56 Louis Jordan (Lavern Baker replaced him on the last day), Dyerettes, Dottie Smith, [Olivette] Miller & [Albert] Gibson, Crip Heard
04/20/56 Illinois Jacquet, George Kirby, Cleftones ("Cliftones"), Sensations, Della Reese
04/27/56 Big Maybelle, Willows, T-Bone Walker, Willis Jackson ork., Phil Waddell, Edwards Brothers, Allen Drew
05/04/56 Dinah Washington, Charms, Patty Austin, Slappy White, Herbie Fields Band, Fouche Dancers
05/11/56 Al Hibbler, Coasters, Machito, Mickey & Sylvia, Flournoy Miller & Mantan Moreland
05/18/56 Cab Calloway, Midnighters, Cal Green Band, Ethel Ennis
05/25/56 Clovers, Al Jackson & Fat Men, Pee Wee Crayton, Richard Wilson, Paul Williams Ork., Apus & Estrellita, McHarris & Delores
06/01/56 [Hal Jackson] Shirley Gunter, Flairs, Cadillacs, Cookies, Harold King, Freddie & Flo, Screamin' Jay Hawkins, Jesse Powell ork.
06/08/56 Clyde McPhatter, Frankie Lymon & Teenagers, Cleftones, Valentines, Pretenders, Mabel King, Sil Austin, Watts & Lynn
06/15/56 [gospel] Alex Bradford, Blind Boys Of Mississippi, Harmonizing Four, Stevens Singers, Jessie Mae Renfroe, Julia Doyle, Robert Ross
06/22/56 Dizzy Gillespie, Moonglows, Heartbreakers, Mr. Blues, Sally Blair, Lonnie Satin
06/29/56 [Dr. Jive] Sensations, Jayhawks, Bop Chords, Cadillacs, Cookies, Lavern Baker, Vicki Nelson, Rudy Green, Schoolboys, Mickey Baker
07/06/56 Wheels, Jimmie Scott, Spence Twins, Cousins, Big John Greer, Chuck Fly
07/13/56 5 Keys, George Kirby, Hines Brothers, Rhythm On Ice, Larry Ellis
07/20/56 [closed]
07/27/56 [closed]
08/03/56 [closed]
08/10/56 [closed]
08/17/56 Buddy Johnson, Clyde McPhatter, Ella Johnson, Floyd Ryland, El Dorados, Clay Tyson, 2 Zephyrs
08/24/56 [Dr. Jive] Bo Diddley, Charlie & Ray, 5 Satins, Butchie Saunders, Schoolboys, Clovers, Big Maybelle, Claudia Swann, Valentines, Channels
08/31/56 [gospel] Soul Stirrers, Clara Ward Singers, Caravans, Charles Taylor & All-Stars, Christine Clark, Stevens Singers
09/07/56 Lloyd Price, Drifters, Mickey & Sylvia, Bunny Briggs, G-Clefs
09/14/56 Teenagers, Cleftones, Valentines, Harptones, Joytones, Mabel King, Joan Chapel, Bob Kornegay, Jimmy Wright Ork
09/21/56 Platters, Dolly Cooper, Arnold Dover, Blockbusters, Young Jessie, Bill Bailey, Earl Warren Ork
09/28/56 Ruth Brown, Cadets, Magnificents, Moms Mabley, Johnny Watson, Al Jackson
10/05/56 Turbans, Chorals, Debutantes, Lecuona Cuban Boys, Mambo Aces, Jellyroll & Zuzu, Meringuito
10/12/56 [New R&B Stars of 1956] Pearls, Velours, Dells, Channels, Solitaires, Flamingos, Ruth Mc Fadden, Titus Turner
10/19/56 [Rockin The Blues] Wheels, Sugar & Spice, Marie Knight, Jimmie Cavello & Houserockers, Clark Kids, Pigmeat,
premiere of "Rockin' The Blues"
10/26/56 Pearl Bailey, Louis Bellson Band (Pearl's white husband), led by Don Redman
11/02/56 Pearl Bailey, Louis Bellson Band, led by Don Redman, Thelma Carpenter, Bill Bailey, Howell & Radcliff, Condos & Brandow
11/09/56 [Willie Bryant] Coasters, Cardinals, Della Reese, Gloria Lynn, Dolphus Prince, Erskine Hawkins Band
11/16/56 [Dr. Jive] Cadillacs, Bo Diddley, Screaming Jay Hawkins, Dells, Debutantes, Schoolboys, Chips, Heartbeats, Ann Cole, Robert & Johnny,
Young Jessie, Reuben Phillips
11/23/56 [Alan Freed] Moonglows, Cleftones, Harptones, Pretenders, Eddie Cooley & Dimples, Billy Mason, Angels (Gee), Lanes, Joytones,
Rhythm Jesters, Sonny Knight, Jimmy Wright
11/30/56 5 Satins, El Dorados, G-Clefs, Margie Day, Jo-Ann Campbell, Frankie Brunson, Carl Holland, 3 Dukes, Freddie & Flo
12/07/56 [Rhythm & Blues] Big Maybelle, Clovers, Etta James & Peaches, James Moody, Ralph Brown, Pigmeat, Cha Cha Taps,
film: "Rhythm & Blues Revue"
12/14/56 [gospel] Soul Stirrers, Davis Sisters, Harmonizing Four, Original Gospel Harmonettes, Professor Herman Stevens, Daniel Singers
12/21/56 [gospel - held over]
12/28/56 Al Hibbler, Illinois Jacquet, Golden Gate Quartet, Lu Elliot, Derby Wilson, Cook & Brown, Strawberry & Julia


01/04/57 [Jocko] Clyde McPhatter, Mickey & Sylvia, Channels, Heartbeats, Teenchords, Clarence Henry, Jesse Belvin, Sil Austin
01/11/57 Dinah Washington, Cannonball Adderley, Valentines, Slappy White, Ocie Smith, 2 Kit Kats
01/18/57 [Hal Jackson] Bill Doggett, Dells, 3 Friends, Gene & Eunice, Big Jay McNeely, Vickie Nelson, Baby Laurence
01/25/57 Little Richard, Charlie & Ray, Cookies, Schoolboys, Billy Mason, Buddy Bower, Andre Williams
[supposedly Golden Gate Qt. there 1/26-2/3]
02/01/57 Buddy Johnson ork., Chuck Berry, Spaniels, Cleftones, Clay Tyson, Ella Johnson, Floyd Ryland
02/08/57 [R&B Stars of 1957] Solitaires, Pearls, Velours, Belltones, Playboys, Ann Cole, Robert & Johnny, Paul Williams ork.
02/15/57 [Calypso Carnival] Tarriers, Duke Of Iron, Helen Ferguson, Pearl Gonzalez 5, Johnny Barracuda, Trinidad Steel Band
02/22/57 [Dr. Jive] Mickey & Sylvia, Drifters, Flamingos, Chuck Willis, Solomon Burke (Fri, Sat, Sun only; he was 12 and in school), Teenchords,
Big Maybelle, Little Joe & Thrillers, Reuben Phillips Ork.
03/01/57 [Dr. Jive] Mickey & Sylvia, Flamingos, Channels, G-Clefs, Solomon Burke (Fri, Sat, Sun only), Big Maybelle, Little Joe & Thrillers,
Reuben Phillips Ork.
03/08/57 Lloyd Price, Clovers, Moms Mabley, Amos Milburn, Edna McGriff
03/15/57 Cadillacs, Minors, Joe Tex, Linda Hopkins, George Holmes, Spence Twins, Crazy Cris Columbo Band
03/22/57 [Battle of the Blues] Bo Diddley, El Boy, Screaming Jay Hawkins, Cardinals, Andre Williams, Larry Birdsong, Claudia Swann,
Phyllis Branch
03/29/57 [Calypso Festival] Lloyd Thomas, Versatones, Pearl Gonzalez 5, Lady Calypso, King Caribe, Trinidad Steel Band, King Rudy
04/05/57 [Disk Jockey Favorites] Harptones, Annie Laurie, Nappy Brown, Danny Knight, Federals, Al Jackson, Willis Jackson ork, Crip Heard
04/12/57 [gospel] Clara Ward Singers, Professor Alex Bradford, Christine Clark, Stevens Singers, Gospel Wonders, Atomics
04/19/57 Louis Jordan Tympany 5, Dottie Smith, Jackie Davis, Jordanettes, Little Willie John, Wild Bill Moore, Brunellos, Pinkney Roberts
04/26/57 [No Time For Squares] Timmie Rogers, Mauri Leighton, Bunny Briggs, Ernie Andrews, Don Redman ork, Paul Meeres, Junior & Lorraine,
Debonettes
05/03/57 [Dr. Jive] Paragons, Dells, Avons, Valentines, Charlie & Ray, Metronomes, Robin Robinson, Jo-Ann Campbell, Titus Turner,
Reuben Phillips
05/10/57 [Hal Jackson] Clarence Henry, Cleftones, Teenchords, Little Jimmy Scott, Pearls, Cellos, Chubby Newsom
05/17/57 Clyde McPhatter, Buddy Johnson, Ella Johnson, Floyd Ryland, Solitaires, Pigmeat, G-Clefs
05/24/57 [Calypso] Pearl Primus, Duke Of Iron, Lord Kitchner, Count Of Monte Cristo
05/31/57 Ruth Brown, 5 Keys, Schoolboys, Nipsey Russell, Paul Williams ork, Johnny Hartman, 3 Tapateers
06/07/57 Lavern Baker, Coasters, Red Prysock ork., Johnnie & Joe, Heartbeats, Johnny Mathis
06/14/57 Jive Bombers, Faye Adams, Heartbreakers, Miller Sisters, Stewart & Oscar, Jimmy Valentine, Reuben Phillips
06/21/57 Clovers, Al Hibbler, Pigmeat, Bull Moose Jackson, Joan Shaw, Derby Wilson, Charlie & Carmen
06/28/57 [Dr. Jive] Sensations, Charlie & Ray, Velours, Jesters, Charts, Roy Brown, Heartbeats, Ann Cole, Joan & Joy, Donnie Elbert
07/05/57 [gospel] Nightingales, Jewel Gospel Singers, Skylights, Spiritualaires, Professor Herman Stevens
07/12/57 Spaniels, Dubs, Cadillacs, Fran & Flo, Sil Austin, Dale Hawkins, Butterfly, Carol Strickland
07/19/57 Shirley & Lee, Otis Williams & Charms, Huey Smith & Clowns, Solomon Burke, Vickie Nelson
07/26/57 Lloyd Price, Moonglows, Teenchords, Lee Andrews & Hearts, George Kirby, Otis Rush
08/02/57 [closed]
08/09/57 [closed]
08/16/57 Clyde McPhatter, Clarence Henry, 5 Keys, Buddy Holly & Crickets, Clay Tyson, Edna McGriff, Paul King, Stu & Oscar
08/23/57 [Dr. Jive] Dells, Paragons, Cadillacs, Cleftones, Jo-Ann Campbell, G-Clefs, Johnnie & Joe, Shells, Tommy Brown, Pretty Boy (Don Covay)
08/30/57 [Jocko] Fats Domino, Bo Diddley, Lee Andrews & Hearts, Big Maybelle, Harptones, Cookies, Little Joe, Reuben Phillips ork.
09/06/57 [gospel] Pilgrim Travelers, Davis Sisters, Gospel Wonders, Hart Sisters, Herman Stevens, Golden Arrows
09/13/57 Dinah Washington, Slappy White, Charts, Hines Kids, Ocie Smith, Eddie Chamblee
09/20/57 Johnny Mathis, Rose Hardaway, Flamingos, Mambo Aces, Allen Drew, Reuben Phillips
09/27/57 Jerry Lee Lewis, George Kirby, Claudia Swann, Little Beats, 5 Quails, Billy Adams, Titus Turner, Margie Day
10/04/57 Del Vikings, Earl Bostic, Mellokings, Slim Galliard, Tunedrops, Varetta Dillard, Reuben Phillips
10/11/57 Roy Hamilton, Tune Weavers, Dyerettes, Ann Cole, Bill Cook, Lovers, Dolly King, Erskine Hawkins ork., Billy Barnes
10/18/57 [Murray Kaufman] Dominoes, Chantels, 5 Satins, Delroys, Little Joe, Charlie & Ray, Reuben Phillips
10/25/57 Della Reese, Norma Miller Dancers, Huey Smith & Clowns, Tony Harris, Mantan Moreland, Jimmy Morgan, Bobby Marchan,
Nicki Redman
11/01/57 [Evelyn Robinson (WOV) R&B Revue] Little Willie John, Channels, Heartbeats, Dubs, Sentimentals, Linda Hopkins, Arnett Cobb,
Donnie Elbert
11/08/57 Coasters, Ernie Freeman ork., Lillian Offitt, Pigmeat, Palmero Brothers, 3 Leggers
11/15/57 Ruth Brown, Jackie Wilson, Redd Foxx, Tokaya Troupe, 5 Keys, Betty Carter
11/22/57 [gospel] Swan Silvertones, Professor Alex Bradford, Caravans, Swan Silvertones, Hightower Singers, Nathaniel Rivers
11/29/57 [Dr. Jive] Ray Charles, Mickey & Sylvia, Velours, Kodoks, Tiny Topsy, Jesters, Bobby Day, Screamin' Jay Hawkins, Jo-Ann Campbell
12/06/57 Clyde McPhatter, Spaniels, Moms Mabley, Bobbettes, Stuffy Bryant, Stewart & Oscar, Wynona Carr
12/13/57 [Jack Walker] Clovers, Thurston Harris, Chantels, Bette McLaurin, Paragons, Glowtones, Dee Clark
12/20/57 [Leonard Reed Stars Of Tomorrow] Blue Notes, Robinson Sisters, Capers, Jimmy Charles, Tiny Tim, Edith McKay, Al & Ray, Honi Coles,
Original Cadillacs, Reuben Phillips ork. [5 days]
12/25/57 [Bill "The Burner" Mercer, WOV] Bo Diddley, Big Maybelle, Drifters, Dells, Moonglows, Deltairs, Don & Dewey, Screamin' Jay Hawkins,
Priscilla Bowman, Malley & Margot, Reuben Phillips ork.


01/03/58 [gospel] Clara Ward Singers, Harmonizing Four, Nightingales, Christine Clark, Hart Singers, Gospel Clefs, Gilbert Atkins,
Professor Herman Stevens
01/10/58 Count Basie, Joe Williams, Ravens, Redd Foxx, Coles & Atkins, Phillip Forte Dancers
01/17/58 Lavern Baker, Doc Bagby, Little Joe, Donnie Elbert, Teenchords, Silhouettes, Al Jackson
01/24/58 Al Hibbler, Illinois Jacquet, Bobbettes, Pigmeat, Bunny Briggs
01/31/58 [Dr. Jive] Joe Turner, 5 Satins, Lee Allen, Turbans, Clay Tyson, Choker Campbell, Tiny Topsy, Robert & Johnny, Wanderers
02/07/58 Frankie Lymon, 3 Playmates, Rays, El Dorados, Hollywood Flames, Jimmy Reed, John Lee Hooker, Joan Temple
02/14/58 Billy Williams, Lee Andrews & Hearts, Valerie Carr, 3 Playmates, 3 Chocolateers, Howell & Bowser
02/21/58 [gospel] Caravans, Dixie Hummingbirds, Gospelaires, Staple Singers, Selah Jubilee Singers, Jewels, Maceo Woods
02/28/58 Mickey & Sylvia, Billy & Lillie, Sheppard Sisters, Ebon-Knights, Joe Chisolm, Reuben Phillips
03/07/58 [Jocko] Chuck Berry, Big Maybelle, Heartbeats, Velvets, Sil Austin, Shirelles, Sarah McLawler Trio
03/14/58 [Evelyn Robinson] Bill Doggett, Little Willie John, Pastels, Delltones, Lee Diamond & Upsetters (Little Richard's band), Ann Cole
03/21/58 Lloyd Price, Dubs, Shirley & Lee, Geoffrey Holder, Dolly Lyons, Harold Cromer
03/28/58 [gospel] Clara Ward Singers, Harmonizing Four, Bradford Specials, Gospel Clefs, Imperial Gospel Singers, Pilgrim Harmonaires,
Gilbert Atkins
04/04/58 [Dr. Jive] Fats Domino, Coasters, Dells, Flamingos, Spaniels, Fidelitys, Beverly Ann Gibson, Freddie Scott
04/11/58 Will Mastin Trio, Sammy Davis, Jr., Fran Warren, Coles & Atkins, Redd Fox, Hortense Allen's Dancing Girls
04/18/58 Louis Jordan, Dottie Smith, Ruth McFadden, Norma Miller Dancers, Zeniths, Apus & Wiltshire, Reuben Phillips
04/25/58 [gospel] Caravans, Gospelaires, Jewels, Selah Singers, Swanee Quartet
05/02/58 Ruth Brown, Teenagers, Nipsey Russell, Cootie Williams, Wini Brown, Cha Cha Taps, J. Monroe, Butterfly
05/09/58 [[Jocko] Huey Smith & Clowns, Bobbettes, Red Prysock, Linda Hopkins, Isley Bros., Rolling Rockets, Val Martinez
05/16/58 Dinah Washington, Lonnie Sattin, Willis Jackson, Tune Weavers, Arnold Dover, Spic & Span
05/23/58 [gospel] Davis Sisters, Soul Stirrers, Mighty Skylights, Rasberry Singers, Gospel Chordettes, Professor Herman Stevens
05/30/58 [Dr. Jive] Ray Charles, Drifters, Heartbeats, Crowns, Cadillacs, Cookies, Ann Cole, Tiny Topsy, Mary Ann Fisher, Solomon Burke
06/06/58 Buddy Johnson, Ella Johnson, Floyd Ryland, Screamin' Jay Hawkins, Big Maybelle, Chantels, Monotones, Paul King
06/13/58 [Jocko] Frankie Lymon, Ed Townsend, Coasters, Robert & Johnny, Jerry Butler & Impressions, Lee Andrews & Hearts, Kodoks,
Storey Sisters
06/20/58 Little Willie John, Danleers, Fidelitys, Kalin Twins, Sonny Til, Lee Diamond's Upsetters, Etta James, Al Jackson, Rocking Kids
06/27/58 Roy Hamilton, Clovers, Bobby Freeman, Ketty Lester, Dion & Belmonts, Reuben Phillips ork., Samson & Delilah, Jimmy Lewis,
Juggling Joe
07/04/58 Clyde McPhatter, Lavern Baker, Doc Bagby, Solitaires, Valerie Carr, Leslie Uggams, Ralph Mathis & Ambers
07/11/58 [closed]
07/16/58 [started Wednesday - movie "The Ten Commandments"]
07/25/58 [held over]
08/01/58 [held over]
08/08/58 [held over]
08/15/58 [held over]
08/22/58 [held over]
08/29/58 [Dr. Jive] Jackie Wilson, Big Maybelle, Bob & Earl, Heartbeats, Videos, 5 Keys, Flamingos, Bobbettes, Bobby Day, Satellites, Arnett Cobb,
Ronnie Baxter
09/05/58 [gospel] Nightingales, Brooklyn All-Star Singers, Imperial Gospel Singers, Swanee Quintet, Gospel Starlettes, Maceo Woods
09/12/58 Duke Ellington, Slappy White, Lil Greenwood, Johnny Hodges, Ray Mance, Harry Carney, Paul Gonsalves, Ozzie Bailey,
Leonard & Leonard
09/19/58 Coasters, Olympics, Quintones, Danleers, Bobby Long, Bobby Hendricks, Claudia Swann, Sil Austin
09/26/58 Ruth Brown, Moonglows, Kodoks, Royal Holidays, Paul Williams ork, Oscar McLollie & Annette, Norma Miller Dancers,
Sad Sam & Pineapple
10/03/58 Illinois Jacquet, Mickey & Sylvia, Ruth McFaddens, Andy Rose, Wanderers, Pigmeat, Mona Desmond, Bunny Briggs
10/10/58 [Jocko] Little Willie John, Isley Bros., Upsetters, Dells, Little Anthony & Imperials, Chantels, Eddie Anderson & Playmate
10/17/58 Sarah Vaughan, Miles Davis, Wailers, Johnny Richards ork., Symphony Sid
10/24/58 Buddy Johnson, Bo Diddley, Shields, Dion & Belmonts, Clay Tyson, Ella Johnson, Floyd Ryland, Wynona Carr, Thurston Harris
10/31/58 Larry Williams, Ed Townsend, Pastels, John Bubbles, Teenchords, Hines Kids, Baby Washington, Joan Temple
11/07/58 Ray Charles, Timmie Rogers, Mambo Aces, Chris Connor, Axidentals
11/14/58 Cozy Cole, Della Reese, Al Hibbler, Pigmeat, Derby Wilson, Reuben Phillips Ork.
11/21/58 [gospel] Harmonizing Four, Stars Of Faith, Gospel Clefs, Consolers, Elizabeth Lands, Herman Stevens, Grace Gospel Singers
11/28/58 [Dr. Jive] Lavern Baker, Jackie Wilson, Bobby Day, Emersons, Lee Andrews & Hearts, Nappy Brown, Fi-Tones, 5 Chanels (Deb), Fidelitys,
Frances Burnette, Reuben Phillips
12/05/58 Jazz! Horace Silver, Bill Henderson, Jackie Smith, Herb Pomeroy, Ethel Ennis
12/12/58 [Herman Amis] Dee Clark, Frankie Lymon, Valerie Carr, Unique Teens, Johnnie & Joe, Larry Darnell, Miller Brothers, Reuben Phillips
12/19/58 [gospel] Gospel Harmonettes, Professor Charles Taylor, Highway QC's, Hightowers, Soul Seekers, Selah Singers
12/26/58 Clyde McPhatter, Solitaires, Olympics, Duane Eddy, Moms Mabley, Versatones, Billy Barnes, Solomon Gideon


01/02/59 Count Basie, Lambert, Hendricks & Ross, Joe Williams, Redd Foxx, Eddie "Lockjaw" Davis, Phillip Forte Dancers
01/09/59 Bill Doggett, Cadillacs, Arnold Dover & Spouse, Moonglows, Cleo Bernard, Gloria Lynn, Reuben Phillips
01/16/59 Jerry Butler, Crests, Little Anthony & Imperials, Quintones, Wade Flemons, Doc Bagby, Flamingos, Clay Tyson
01/23/59 Dinah Washington, Maynard Ferguson, Gerry Mulligan, Sonny Rollins
01/30/59 Eartha Kitt, Deep River Boys, Leo De Lyon, Will Gaines, Reuben Phillips
02/06/59 Dakota Staton, Nipsey Russell, Art Blakey & Jazz Messengers, Ahmad Jamal
02/13/59 [gospel] Davis Sisters, Rasberry Singers, Caravans, Sally Jenkins Singers, Consolers, Gilbert Atkins, Herman Stevens
02/20/59 Dave Brubeck, Chris Connor, Machito, Jazz All Stars
02/27/59 Duke Ellington, Harry "Sweets" Edison, Mary Lou Williams, Jimmy Rushing, Lil Greenwood, Ernestine Anderson
03/06/59 Lloyd Price, Marie Knight, Crests, Chantels, Jesse Lee Turner, Jimmie Barnes & Gibraltars, Paula Watson, Clay Tyson
03/13/59 Miles Davis, Ruth Brown, Thelonius Monk, Johnny Richards Band
03/20/59 [gospel] Staple Singers, Swanee Quintet, Gospel Clefs, Vashti Singers, Highway QC's, Maceo Woods
03/27/59 [Dr. Jive] Buddy Johnson, Big Maybelle, Wanderers, Eugene Church, Fiestas, Genies, Channels, Ebonaires, Sam Hawkins, Marv Johnson,
Frances Burnett
04/03/59 Louis Jordan, Sonny Stitt, Moms Mabley, Spence Twins, Diane Dove, Johnny "Guitar" Watson, Baby Washington, Paul Perriman,
Reuben Phillips
04/10/59 Sam Cooke, Sally Blair, Clovers, Willie Lewis, 3 Leggers, Reuben Phillips
04/17/59 [Symphony Sid] Al Hibbler, Art Blakey & Jazz Messengers, Buddy Rich, Nina Simone, Moanin Dancers
04/24/59 Little Willie John, James Brown & Famous Flames, Butterbeans & Susie, Upsetters, Vi Kemp, Verna White, Senators
05/01/58 [gospel] Rasberry Singers, Mighty Gospel Giants, Flanagan Singers, Stevens Singers, Soul Stirrers
05/08/59 Pearl Bailey, Louis Bellson, Bill Bailey, Coles & Atkins
05/15/59 [held over]
05/22/59 [Jocko] Bo Diddley, Dave Baby Cortez, Bobby Day, Jesse Belvin, Fiestas, Cadillacs, Heartbeats, Joe Medlin, Shirelles,
Eddie Anderson & Playmate
05/29/59 [Symphony Sid] Sarah Vaughan, Jimmy Smith Trio, Lambert, Hendricks & Ross, Max Roach, Redd Foxx
06/05/59 Dinah Washington, Thelonius Monk, Axidentals, Queen's Jesters, Gil Evans Band
06/12/59 Lavern Baker, Skyliners, Impalas, Jerry Butler, Little Joe, Clay Tyson, Ray Peterson, Reuben Phillips
06/19/59 Dakota Staton, Modern Jazz Quartet, Nipsey Russell, James Moody
06/26/59 [Dr. Jive] Brook Benton, Wilbert Harrison, Valerie Carr, Little Anthony & Imperials, Shirelles, Ebonaires, Beverly Ann Gibson, Shirley & Lee,
Nappy Brown, Cavaliers, Clintonian Cubs, Eugene Church
07/03/59 Coasters, Falcons, Stump & Stumpy, Frances Burnett, Tommy Brown, Reuben Phillips ork, Rockets (dancers)
07/10/59 [gospel] Swan Silvertone Singers, Stars Of Faith, Gospel Clefs, Selah Jubilee Singers, Skylights
07/17/59 Roy Hamilton, Mauri Leighton, Solitaires, Mattison Trio, Pigmeat, Freddie Robinson
07/24/59 [movie - The Ten Commandments]
07/31/59 [either closed or movie held over]
08/07/59 [either closed or movie held over]
08/14/59 [Dr. Jive] Larry Williams, Hollywood Flames, Cadillacs, Little Anthony & Imperials, Skyliners, Frankie Lymon, Clintonian Cubs,
Eugene Church, Tiny Topsy, Clickettes, Earl Warren Ork
08/21/59 [Dr. Jive held over] Larry Williams, Hollywood Flames, Cadillacs, Little Anthony & Imperials, Frankie Lymon, Clintonian Cubs, Tiny Topsy,
Sammy Turner, Stereos, Lois Lee, Earl Warren Ork
08/28/59 Eartha Kitt, Johnny Nash, Willie Gaines, Reuben Phillips ork, Jay Brothers
09/04/59 [held over]
09/11/59 Ella Fitzgerald, Oscar Peterson Trio, Sonny Stitt, Roy Eldridge, Terry Gibbs Band
09/18/59 [gospel] Ward Singers, Alex Bradford & His Men Of Song, Spirit Of Memphis Singers, Mighty Gospel Giants, Jimmy Jones (bass),
Corinthian Singers
09/25/59 Sam Cooke, Bunny Briggs, Wanderers, Redd Foxx, Barbara McNair
10/02/59 Ray Charles, Raelettes, 5 Royales, Dee Clark, Valerie Carr, Miracles, Clay Tyson, 3 Leggers
10/09/59 Will Mastin Trio, Sammy Davis Jr., Eileen Barton, Nipsey Russell, Hal Loman & His Playmates, Reuben Phillips
10/16/59 Pearl Bailey, Louis Bellson, Coles & Atkins
10/23/59 [held over]
10/30/59 Jackie Wilson, Fireflies, Baby Washington, Gene & Eunice, Shirelles, Big Daddy, Bobby Lewis, Sil Austin
11/06/59 Clyde McPhatter, Lavern Baker, Crests, Santo & Johnny, Buddy Johnson, Ella Johnson, Lee Thomas
11/13/59 [gospel] Dixie Hummingbirds, Swanee Quintet, Imperial Gospel Singers, 5 Blind Boys Of Mississippi, Frexels, Geraldine Climmons
11/20/59 Little Anthony & Imperials, Flamingos, Isley Bros., 5 Satins, Bobby Charles Quintet
11/27/59 Carmen McRae, Clovers, Al Hibbler, Pigmeat, Reuben Phillips ork., Flying Nesbits
12/04/59 [Jewel Box Revue]
12/11/59 Drifters, Little Willie John, James Brown & Famous Flames
12/18/59 [movies only]
12/25/59 Lloyd Price, Hollywood Flames, 5 Keys, Tarheel Slim & Little Ann, Valerie Carr, Clay Tyson


01/01/60 Earl Grant, Ernestine Anderson, Walter Nicks Dancers, Willie Lewis, Hines Kids, Reuben Phillips ork.
01/08/60 Count Basie, Joe Williams, Redd Foxx, Eddie "Lockjaw" Davis, Stuffy Bryant, Dyerettes
01/15/60 Miles Davis, Dakota Staton, James Moody, Red Garland Trio, Al Jackson
01/22/60 [gospel] Caravans, Rosetta Tharpe, Gospelaires, Kingdom Jubilee, Rasberry Singers, Gospel Cogerettes
01/29/60 Brook Benton, Ruth Brown, Buster Brown, Kodoks, Willie Lewis, Reuben Phillips ork.
02/05/60 [Alan Freed] Bo Diddley, Skyliners, Cadillacs, Big Maybelle, Jo-Ann Campbell, Bobby Day, Sam Taylor, Earl Warren
02/12/60 Chuck Berry, Little Anthony & Imperials, Larry Williams, Baby Washington, Roosevelt Grier, Stewart & Oscar
02/19/60 [Dr. Jive] Johnny Nash, Flamingos, Nappy Brown, Hollywood Flames, Fidelitys, Tiny Topsy, Centurians, Eugene Church, Barrett Strong,
Jean Samson, Fidelitys
02/26/60 [African Holiday] Olatunji, Art Blakey & Jazz Messengers, Denizulu Dancers, Mike Quashi
03/04/60 [Jewel Box Revue]
03/11/60 [held over]
03/18/60 [Jocko] Coasters, Isley Bros., Jimmy Reed, Cruisers, Fay Simmons, Luther Bond, Clickettes
03/25/60 [held over]
04/01/60 [Louis Jordan For President] Louis Jordan, Peg Leg Bates, 4 Tops, Moms Mabley, Lenny Welch, Dottie Smith
04/08/60 [gospel] paper not available
04/15/60 [Dr. Jive] Clovers, Santo & Johnny, Ben E. King, Etta James, Olympics, Robert & Johnny, Wade Flemons, Billy Bland, Vines,
Jean DuShon, Bobby Marchan, Tick-Tocks (prob Clowns)
04/22/60 Ray Charles, Cannonball Adderly, Marv Johnson, Redd Foxx, Betty Carter, Tarheel Slim & Little Ann
04/29/60 Sam Cooke, Abbey Lincoln, Wanderers, Clay Tyson, Bobby Ephraim, Madison Dancers
05/06/60 Sarah Vaughan, JC Heard Quintet, Adam Wade, Slappy White, Reuben Phillips ork
05/13/60 [gospel] Sister Rosetta Tharpe, James Cleveland
05/20/60 Odetta, Harry Belafonte, Alvin Ailey Dancers
05/27/60 Jackie Wilson, Crests, Ron Holden, Clickettes, Ruth McFadden, King Coleman
06/03/60 Hazel Scott, Machito, Herbie Mann, Philly Joe Jones Sextet, Olatunji
06/10/60 [African Holiday] Brock Peters
06/17/60 Ahmad Jamal Trio, Lambert Hendricks & Ross, Gloria Lynn, Nancy Wilson, Art Farmer & Jazztet, Willie Lewis
06/24/60 [Dr. Jive] Jimmy Jones, Marv Johnson, Flamingos, Tiny Topsy, 5 Satins
07/01/60 [Jocko] Ruth Brown, Bobby Freeman, Ben E. King, Olympics, Jesters, Dante & Evergreens
07/08/60 [gospel] paper not available
07/15/60 Lavern Baker, Little Willie John, Upsetters, Vibrations, Jesse Hill, Stewart & Oscar
07/22/60 Miles Davis, Thelonius Monk, Sonny Stitt, James Moody, Eddie Jefferson, Betty Carter, Moms Mabley
07/29/60 closed for three weeks.
08/19/60 Coasters, Bo Diddley, Little Anthony & Imperials, Big Maybelle, Billy Bland, Jean DuShon, Willie Lewis, Reuben Phillips ork.
08/26/60 Clyde McPhatter, Original Drifters, Johnny [Moore] Darrow, Jimmy Oliver ork, Bobbettes, George Kirby
09/02/60 [Jocko] Crests, Spaniels, Danny & Juniors, Bobby Freeman, Blue Notes Jimmy Charles, Baby Washington
09/09/60 Dinah Washington & her Proteges
09/16/60 [gospel] paper not available
09/23/60 Hank Ballard & Midnighters, Ike & Tina Turner, Bobby Marchan, Joe Tex, Willie Lewis, Fouche Dancers
09/30/60 Ray Charles, Coasters, Betty Carter, Dee Clark, Jimmy Smith Trio
10/07/60 [held over]
10/14/60 Brook Benton, Drifters, Andy & Bey Sisters, Valerie Carr
10/21/60 [Jewel Box Revue]
10/28/60 [held over]
11/04/60 Blue Notes, Miracles, Jerry Butler, Ben E. King, Shirelles, Jackie & Starlites, Moms Mabley, Doc Bagby ork.
11/11/60 Roy Hamilton, Arthur Bragg, Idlewild Revue, George Kirby, Lon Fontaine Trio, Mona Desmond, 4 Tops
11/18/60 Jackie Wilson, Etta James, Sugar Pie DeSanto, Delores Coleman, Spaniels, Johnnie & Joe
11/25/60 [Clay Cole] Fats Domino, Marv Johnson, Mickey & Sylvia
12/02/60 James Brown, Maurice Williams & Gladiolas, Olympics, Wini Brown, Larry Williams, Pigmeat Markham, Sam Taylor
12/09/60 Louis Jordan, Etta Jones, Gary US Bonds, Cashmeres, Jordanettes
12/16/60 [gospel] Alex Bradford, Drinkard Singers, Jackie Verdell
12/23/60 Bobby Freeman, Edsels, Bobby Marchan, Baby Washington, Mary Wells, Reuben Phillips
12/30/60 Dakota Staton, Red Garland, Sonny Stitt, Andy & Bey Sisters, Art Farmer & Jazztet


At this point, the entries will get fewer and fewer, as my interest in the acts wanes. The list is not in any sense complete from here on.


01/13/61 Little Willie John, Drifters, Ruth McFadden, Willie Lewis, Bill Doggett
01/27/61 [Jocko] Miracles, Shirelles, Isley Bros., Olympics, Maxine Brown, Joe Tex, Doc Bagby
02/17/61 Brook Benton, Flamingos, Thelma Carpenter, Cook & Brown, Titus Turner, Reuben Phillips ork
02/24/61 Sam Cooke, Little Anthony & Imperials, Aretha Franklin, Bunny Briggs, Willie Lewis, Reuben Phillips
03/10/61 Lavern Baker, Jimmy Ricks, Shirelles, Vibrations, Jimmy Charles, Big Maybelle, King Coleman, Reuben Phillips
03/31/61 [Jocko] Clyde McPhatter, Moms Mabley, Bobby Freeman, Blue Notes, Baby Washington, Larks, Shep & Limelites, Doc Bagby
04/21/61 [Dr. Jive] Jerry Butler, Maxine Brown, Marcels, Dee Clark, Miracles, Screamin' Jay Hawkins, Doc Bagby
04/28/61 Little Willie John, Ike & Tina Turner, Mickey & Sylvia, Upsetters, Jackie Brenston, Eloise Carter, Billy Gails, Jimmie & Jean
05/12/61 Dinah Washington, Dells, Hi-Fis, Jimmy Ricks
05/19/61 Miriam Makeba, Mongo Santamaria, Willie Bobo, Richard Pryor
05/26/61 [Jocko] Lloyd Price, Miracles, Ben E. King, Gladys Knight & Pips, Linda Hopkins
06/02/61 [Clay Cole] Chubby Checker, Drifters, Shep & Limelites, Isley Bros., Valerie Carr, Tiny Topsy
06/16/61 Ray Charles, Raelettes, Coasters, Betty Carter, Jimmie Scott, Willie Lewis, Art Farmer & Jazztet
06/23/61 [held over]
06/30/61 [Jocko] Shirelles, Chuck Jackson, Bobby Lewis, Vibrations, Blue Notes, Spinners, Miller Sisters
07/28/61 [Alan Fredericks Old Goldies] Solitaires, Dubs, Charts, Johnnie & Joe, Cadillacs, Cleftones, Teenagers, Del Vikings, Bobbettes, Sil Austin
08/18/61 Dee Clark, Ernie K Doe, Carla Thomas, Phil Upchurch, Slim Harpo, Shep & Limelites, Thornton Sisters, Clarence Henry, King Coleman,
Reuben Phillips ork
08/25/61 [Jocko] Coasters, Tommy Hunt, Gladys Knight & Pips, Chris Kenner, Van McCoy, Dreamlovers
09/01/61 Brook Benton, Drifters, Betty Carter, Willie Lewis, Bobby Ephriam, Reuben Phillips ork
09/29/61 [Old Goldies] Sonny Til & Orioles, Little Anthony, Shirley & Lee, Teenagers, Little Joe, Valentines, Charlie & Ray, Robert & Johnny
10/13/61 Dinah Washington, Nate Nelson, Dells, Baby Laurence, King Coleman, Reuben Phillips ork
10/20/61 Jerry Butler, Maxine Brown, Bobby Lewis, Blue Notes, Cleftones, Miller Sisters, Doc Bagby
10/27/61 [Jocko] Timi Yuro, Shep & Limelites, Tommy Hunt, Stereos, G-Clefs, Orlons, Spinners, Reuben Phillips ork
11/03/61 Jackie Wilson, Etta James, Bull Moose Jackson, Vibrations, Duels, Little Caesar & Romans, Curley Mae, Freddie & Flo
11/17/61 Hank Ballard & Midnighters, Dovells, Isley Bros., Marie Knight, Solomon Burke, Junior Lewis, King Coleman
12/22/61 Shirelles, Chuck Jackson, Jive 5, Jarmels, Marvelettes, James Ray, Tammy Montgomery, Don Covay, Doc Bagby
12/29/61 [held over]


01/12/62 Little Willie John, Ruth Brown, Stereos, 5 Royales, Chantels, Sims Twins
01/19/62 Drifters, Impressions, B.B. King, Gene McDaniels, Gladys Knight & Pips, Marie Knight, Flip Wilson
01/26/62 Marcels, Shep & Limelites, Brook Benton, Maxine Brown, Willie Lewis, Reuben Phillips
02/02/62 Gloria Lynn, Sonny Rollins, Shirley Scott, Al Grey, Billy Mitchell 6
02/09/62 [Clay Cole] Vibrations, Flamingos, Tommy Hunt, Bobby Lewis
02/16/62 [Ralph Cooper] Corsairs, Sensations, Edsels, Crystals, Angels
02/23/62 [Hal Jackson Oldies] Clovers, Cadillacs, Hollywood Flames, Imperials, Kodoks, Charlie & Ray, Charts, Turbans, Tiny Topsy,
Reuben Phillips ork
03/02/62 Miracles, Isley Bros.
03/09/62 Lloyd Price, Ben E. King, Solomon Burke, Huey Smith & Clowns, Coasters
04/20/62 Chuck Jackson, Tommy Hunt, Vibrations, Chantels, Doc Bagby, Ronnie & Hi-Lites, Timmie Lymon & Fascinators
05/04/62 Clyde McPhatter, Shep & Limelites, Marcels
05/11/62 Shirelles, Blue Notes, Volumes
05/18/62 [Ralph Cooper] Drifters, Ben E. King, Falcons
05/25/62 James Brown, Sensations
06/01/62 Jackie Wilson, 5 Royales, Corsairs, Big Maybelle, Linda Hopkins
06/29/62 Coasters, Little Willie John, Vibrations, Orlons
07/06/62 Chuck Jackson, Miracles, Chantels, Sensations, Corsairs
08/31/62 [Jocko] Gary US Bonds, Impressions, Dreamlovers, Contours
09/07/62 Drifters, Rivingtons
09/14/62 Ruth Brown, Flamingos, Brook Benton
09/21/62 [Ralph Cooper] Vibrations, Shep & Limelites, Falcons, Miller Sisters
10/05/62 [Jocko] Dave Baby Cortez, Marvelettes, Fiestas, Radiants, Vandellas, Jackie & Starlites, Marvin Gaye
10/26/62 Hank Ballard, Screamin' Jay Hawkins
11/02/62 Sam Cooke, Coasters
11/23/62 Flamingos
12/08/62 [Motortown Revue - 10 days] Miracles, Marvelettes, Vandellas


01/11/63 Clyde McPhatter, Ben E. King, Esther Phillips
01/18/63 Vibrations
01/25/63 [Hal Jackson] Drifters, Big Maybelle, Bo Diddley, Gary US Bonds, Gene Chandler, Ruth McFadden, Johnny Thunder, Reuben Phillips
02/01/63 Lavern Baker, Redd Foxx, Louis Jordan, Don Covay, Fascinations
02/22/63 Dells
03/01/63 Modern Flamingos
03/08/63 Shep & Limelites, Chantels, Ruby & Romantics
03/15/63 Coasters
05/03/63 Jackie Wilson, Big Maybelle, Dootones, Linda Hopkins
05/31/63 Miracles
06/21/63 Shirelles, Tommy Hunt, Shep & Limelites
06/28/63 Drifters, Sam Cooke
08/16/63 Ruth Brown
08/23/63 Coasters, Contours, Baby Washington, Cupids
08/30/63 Vibrations
09/27/63 Flamingos
11/01/63 Jackie & Starlites
11/08/63 Olympics, Little Willie John, Big Maybelle
11/15/63 Coasters, Ben E. King, Falcons
11/29/63 Contours, Vibrations
12/27/63 Cadillacs, Jackie Wilson, Chantels


01/17/64 Shirelles
01/24/64 Drifters, Miller Sisters
01/31/64 Shep & Limelites
02/07/64 Wanderers
03/27/64 Coasters, Vibrations
04/03/64 Lavern Baker, Louis Jordan
04/10/64 Clyde McPhatter
06/12/64 Drifters
06/19/64 Coasters
06/26/64 5 Royales
08/28/64 Drifters
09/04/64 Flamingos
09/18/64 Hank Ballard & Midnighters
10/02/64 Vibrations
10/31/64 5 Royales
11/06/64 Coasters, Shep & Limelites
12/04/64 Little Richard [held over]


01/01/65 [Old Goldies] Sonny Til & Orioles, 5 Keys, Solitaires, Bobbettes, Charlie & Ray, Hollywood Flames, Screamin' Jay Hawkins, Clovers,
Jackie & Starlites, Paul Winley
01/15/65 Mickey & Sylvia
01/22/65 Vibrations, Larks
01/29/65 Drifters
02/05/65 Frankie Lymon
03/05/65 Coasters
04/23/65 Clyde McPhatter
05/21/65 Jimmy Ricks
06/25/65 Olympics
07/16/65 Shep & Limelites
09/24/65 Coasters
10/08/65 Vibrations
11/19/65 Drifters, Lavern Baker, Jackie Wilson


01/08/66 Laddins
02/05/66 Vibrations
03/04/66 Drifters, Laddins, Little Willie John
03/11/66 [Oldies] Ben E. King, 5 Keys, Bill Doggett Band, Faye Adams, Shep & Limelites, Screamin' Jay Hawkins, Charlie & Ray, Wilbert Harrison,
MC George Smith
04/15/66 Flamingos
05/27/66 Drifters
06/03/66 Vibrations
06/10/66 Lavern Baker
06/24/66 Olympics
07/01/66 Bob & Earl
08/27/66 Flamingos
10/21/66 Olympics
12/09/66 [George Smith Oldies] Clyde McPhatter, Frankie Lymon, Ruth Brown, 5 Keys, Vivian Reed, Sonny Til & Orioles, Ruby & Romantics,
Charlie & Ray


01/06/67 Drifters
02/10/67 Vibrations
06/12/67 (4 days) Drifters
09/01/67 Van Dykes
09/08/67 Drifters


05/24/68 Coasters, Vibrations
08/23/68 Vibrations
11/08/68 Coasters


04/25/69 Maskman & Agents
05/09/69 Sonny Til



Unca Marvy's Home Page
More Articles