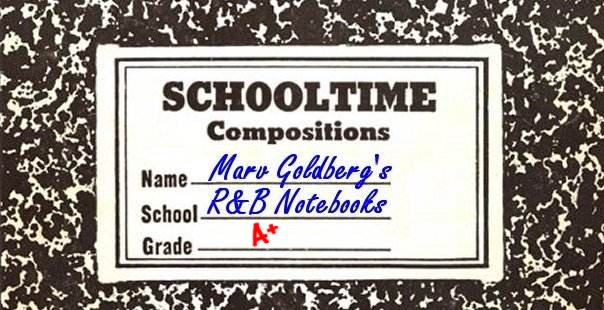 The 3 Chocolateers
By Marv Goldberg



© 2014 by Marv Goldberg

Like the Harlem Highlanders, the Chocolateers (usually billed as the "Three Chocolateers") were primarily a visual act. Their routines would not have translated all that well to recordings, and in consequence they did almost none. However, in the past couple of weeks, I had occasion to listen to "Bartender Blues" a few times, and decided I wanted to know more about the group. It turns out that there's a wealth of information, but little real knowledge. The group was around from at least 1934 and was still trying to perform in the early 1960s. There don't seem to have been that many members of the group, but they came, and went, and returned in a bewildering fashion. (I'm sure there were some whose names I haven't encountered.) If their bookings are any indication (and they are), the group was immensely popular.

If the 3 Chocolateers are remembered at all, it's for their rendition of "Peckin'." This was originally an instrumental, written by bandleader Ben Pollack and his trumpeter at the time, Harry James. The "Chocs" worked up a routine for it that became so successful that they were hired to reprise it in the movie "New Faces Of 1937".

Before we begin, let's get some of the other Chocolateers out of the way. None of these has anything to do with the "Peckin'" group (and the list isn't exhaustive).


Burbank Chocolateers - appeared on WBZ (Boston) as early as May 1926. I don't know who or what they were.


Hershey Chocolateers - a baseball team from Hershey's Cocoa department from at least 1929.


Chocolateers - broadcast over WJZ (New York) in August 1930. It's possible that this was the forerunner of the next item. However, I'm not about to try to figure this out because the only reason that I'm listing any of these is to show that there were other Chocolateers around.


Nestle's Chocolateers - This was the name of a radio program heard over KDKA (Pittsburgh). It began on September 5, 1930 on WEAF (New York; the future NBC) and was on through the summer of 1934. This has nothing to do with the "Peckin'" group, just being a take-off on "Nestle's Chocolate" and referring to the totality of the show. Confusingly (although fortunately not for us), the Burbank Chocolateers from WBZ were also on for a while at the beginning of the Nestle run.


Phil Kelly's Chocolateers - A basketball team from Kingston New York in the early 1930s.


George Dawson's Chocolateers - Guitarist Dawson formed this Detroit group in 1935 as the house band at the Chocolate Bar in Detroit. They made a few recordings for Paradise Records in late 1947.


Chocolate Williams and His Chocolateers - Not a vocal group, but they released a couple of nice sides on New York's Hi-Lo label in 1952.

The story of the Chocolateers can be traced back to the Gibson family. Bethel Gibson, Sr. ran "Gibson's Minstrels" and "Gibson's Chocolate Revue," which played the Elmont Theater in Pittsburgh in November 1925. Two of the standout members of the act were Albert (12) and Corrine Gibson ("a pair of juvenile wonders"; they had earlier appeared as "Baby Corrine Gibson and Baby Albert"). By September 1926, Bethel Gibson's "Chocolate Box Revue Company" was appearing at Memorial Hall in Columbus, Ohio. The big star was Albert, reviewed by the Afro-American (June 23, 1928) like this: "Al is something of an artist despite his tender age [he'd have just turned 15]. The youngster swings into taps, eccentric [something out of the ordinary] and Russian with a freedom and naturalness that forces the customers to cheer him lustily...." Another sibling was Dixie Gibson, called the "screaming child personality" or "the personality child". In 1935 (aged around 4), she'd be part of Herman Whaley's Harlemaniacs, and in the mid-40s, a comedian (or "comedienne", as they were called then).

The "Bethel Gibson family" became part of the touring Olsen & Johnson company in 1932. In January 1933, Bethel was part of the cast of "Change Your Luck" at the Burbank Theater (he's referred to as "the famous head of the famous 'Gibson family of five' last year with Olsen and Johnson on nation-wide R.K.O. circuit").

Playing on the success of the 1932 movie "The Big Broadcast", Hollywood decided to do a follow-up, called "The Little Broadcast", using child entertainers. Two of those being considered for the film were Dixie and Bethel (Jr.) Gibson. "The Little Broadcast" became the working title for an "Our Gang" comedy that was released in 1934 as "Mike Fright", but Dixie and Bethel weren't included in the cast.


The Three Chocolateers first appear in print in the Spokane Daily Chronicle of March 8, 1934, when they, a "Southern dancing trio" (although they seem to have formed in California), appear at the Orpheum Theater in Spokane, Washington (the show ran until March 11). The Chocs were, from the beginning, dancers. The Semi-Weekly Spokane Review of March 9 characterized them as follows:


The Three Chocolateers, ebon-hued tap dancers, work with the smoothness and precision of a machine with roller bearings and almost as ceaselessly. They switch from ensembles to solo work with no time out to catch the breath and leave the audience almost as breathless as they are. They are fast, furious and fancy. [A great review considering they were up against Bonzo, a "dog imitator". (No, I don't understand that either.)]


From there, they became part of a revue called "Harlem Rhapsody", which played in San Francisco in May 1934.

They must have impressed someone, because in 1934 they made appearances in the Far East on a six-month contract. Esvan Mosby "brother of famous band leader" Curtis Mosby wrote back from Shanghai (he'd promised to keep people apprised of the group's adventures) and his letter was printed in the Chicago Defender (and probably other papers) on September 1, 1934. (The Chocolateers appeared with Buck Clayton's Orchestra at the Canidrome Ballroom in Shanghai.) Esvan never mentions the names of the other two (and, in fact, rarely refers to any others at all; almost all of the letter deals with "I"). Here's the relevant portion of what he wrote:


I am having the time of my life, the Japanese people are very nice. I don't know I am colored. I went to a dance on first class, danced with anyone - and did a number then a couple of nights later I put a show on and made a big hit. [sic for that whole sentence] There are some Hawaiians of the ship that play - had a nice show. I have the nicest little Japanese girl I have ever met. She is swell. I will send you a picture of her from Shanghai. Will give you as much dope as I can on everything over there.... We had a little trouble in San Francisco, after we left the ship, two blocks away we ran into some strikers, they asked us what ship were we from. We had our passes but I had to do them a dance to convince them that we wasn't [sic] scabs.


So who were the 3 Chocolateers at the beginning? Read on.

Fortunately, there's a record of them returning home from Kobe, Japan, sailing on December 25, 1934 and landing in Seattle on January 11, 1935. The manifest names them as Esvan Mosby (born April 21, 1910, in Kansas City, Missouri), our now-familiar "juvenile wonder," Albert Gibson (born June 12, 1913, in Atlanta, Georgia), and Guss [sic] Moore (born September 12, 1906, in Austin, Texas). All live in Los Angeles. Their passports were issued in July, which is probably when they first went. All three listed their occupation as "dancer". Since the ship first docked in Vancouver, British Columbia, they were required to list where they were going in the U.S. Moore gave his address; Mosby said he was going to his brother, George, in Los Angeles; and Gibson said he was going to his cousin, George Mosby, in Los Angeles. If true, this would make Esvan Mosby and Albert Gibson cousins, something that was never mentioned in any blurb about the group.

Right from the beginning there are problems with their names. Mosby is on the manifest as "Scott Esvan Mosby," but his name was actually Esvan Scott Mosby. Gibson, too, was confused about his own name. It almost always appears as "Gibson", but he, himself, spelled it "Gipson" on at least one autograph. Was Moore's name really "Guss" or did the manifest have it wrong? I did find mention of a Guss Moore who was in a revue called "Lucky Day" that opened in Los Angeles in December 1931, with music by Leon and Otis Rene; presumably this is him. Also, Guss Moore, a dancer, registered to vote in California in 1938. However, soon after the tour, Moore left the group, to be replaced by Paul Black.

On October 11, 1935, they opened at the Beacon Theater in Vancouver, British Columbia as part of a Vaudeville show. Their act was called "Hotcha From Harlem".


On December 20, 1935, they took out an ad in the California Eagle (a Los Angeles paper) to wish people season's greetings. They gave their names: Esvan Mosby, Albert Gibson, and Paul Black. At the time, they were at the Apex Nite Club (Los Angeles) and also, it said, working in Showboat. While this is a nice publicity touch, it wouldn't have been meaningful unless the 3 Chocolateers were somewhat known locally.

In February 1936, Paul Black was present when Esvan Mosby married Henrietta Cox. Albert Gibson wasn't mentioned, but it would have been strange if he weren't there too.


In March, 1936, they appeared at the Club Alabam, in Los Angeles, along with Lorenzo Flennoy's orchestra. The club was owned by Esvan's brother, Curtis Mosby (a former drummer and bandleader). July found them at the Apex Nite Club, and, on August 21, they were part of "A Night Of Joy" at the Masonic Temple.


And then there was "Peckin'." The origins of the song are lost in time, since there are many competing versions of how it began. It was written by bandleader Ben Pollack and his new trumpet player, Harry James, sometime in 1936. One story has it that the 3 Chocolateers were appearing, along with Pollack's orchestra, at Frank Sebastian's Cotton Club, in Culver City, California, where they did a dance to the tune, imitating chickens. There were many dances that had "animal" names: the fox trot, the turkey trot, the camel walk (even Chubby Checker's "The Fly"). Pollack's unit recorded the tune (as an instrumental) on December 18, 1936, although it wasn't released until around May of the following year. (The basic tune to "Peckin'," however, seems to have been the Charles "Cootie" Williams' trumpet solo portion of Duke Ellington's 1931 "Rockin' In Rhythm".)


The 3 Chocolateers were selected to do some dancing in the 20th Century Fox movie "Can This Be Dixie", starring a 10-year-old Jane Withers and released in November 1936. They're dancing in the (incredibly insensitive) "Pick Pick Pickaninny" number, where they do a "Peckin'" routine. They also dance in the "Uncle Tom's Cabin Is A Cabaret Now" night club scene (sung by the 5 Jones Boys). The only reason I know about this is that it's mentioned in a 1942 article about them; they received no credit in the film.

In February, 1937, they were at the Culver City Cotton Club (or were still there from the prior year). The dance, simple and dumb as it was, took off quickly. On March 3, Cab Calloway recorded the song (in, what is to me, an unusually uninspired performance for him).

Another February event was Albert getting arrested for marijuana possession, a felony in California. He had just left the Cotton Club and was pulled over for driving recklessly and failing to heed a stop sign. When he was searched, the police found a number of marijuana cigarettes on him. Papers are good at reporting things like this; they're really bad at following up on them. Since Albert received no jail time, I assume that the charges were dismissed.

By March, famed (even back then) comic Pigmeat Markham was doing the "Peckin'" dance at New York's Cotton Club. It was opined that it would drive out "Truckin'." In a May 15 article in the Brooklyn Daily Eagle, the tune was credited to trumpeter "Harry Jones" (and, they gave directions for the dance that even a chicken couldn't follow).

I'm not sure if it was because of the dance (probably not), but they became part of the general black chorus in the Marx Brothers "A Day At The Races" (MGM), in a scene that also has Ivie Anderson and the Dandridge Sisters. The chorus sings and dances to "All God's Chillun"/"Who Dat Man", but I can't pick out the Three Chocolateers, who are just "Black Performers" (uncredited); they have no solo number. The film was released June 11, 1937, at the same time that they were appearing at the Club Alabam, once again with Lorenzo Flennoy's orchestra. After that, they appeared, along with Duke Ellington and Ivie Anderson, at the Stanley Theater in Pittsburgh.


Benny Goodman got around to recording "Peckin'" (as an instrumental) on July 6, 1937. This tells you something: it was big if Goodman recorded it. It was also recorded on May 20 by the Johnny Hodges Orchestra (some of Ellington's musicians) with Cootie Williams not only reprising his 1931 trumpet performance, but also doing the vocal. There were other versions, notably Jimmy Dorsey's (with a vocal by Bing Crosby!), released in June.


But now, success. Sometime in early 1937, they were invited to be part of the movie "New Faces Of 1937" (RKO), with Joe Penner, Harriet Hilliard, and Milton Berle. This was the vehicle (released on July 1) that introduced "Peckin'" to the general public (and kept the Chocs working for many a year). They start in a barnyard, imitating the chickens (and singing to a bewildered-looking trained Minorca rooster), move into a kitchen, and become waiters in a black nightclub. A maid introduces the move (it really can't be called a dance) to Harriet Hilliard (of future "Ozzie And Harriet" fame) as the "bride", who then has a "Peckin' Wedding." The 3 Chocolateers were named in the press: Paul Black, Albert Gibson, and Esvan Mosby. The August 19, 1937 Auburn (California) Journal had a big article on what it took to film the sequence.


A revolving stage, taking the audience through a series of scenes describing the origin of a dance, its development and final popular acclaim, is employed for the grand finale of "New Faces of 1937," which plays at the State Theatre Sunday, [and] Monday, August 22 and 23.

Not uncommon to the stage, revolving sets are seldom used in motion pictures because of the wider scope of the camera.

However, "New Faces of 1937" being a "show within a show," and a greater part of its action taking place on a theatre stage, RKO Radio gives cinema audiences the same effect theoretically enjoyed by a theatre audience.

In filming what promises to be the newest dance sensation, "Peckin'," dance director Sammy Lee began his action in a barnyard setting. Cooing doves perch on their cote, two pigs root at a trough, ducks waddle in a pond and chickens peck about the yard. A four-year-old trained Minorca rooster stands patiently in center stage and remains immobile while The Three Chocolateers - Paul Black, Albert Gibson and Esvan Mosby - do their original eccentric dance, "Peckin'."

As the dance progresses, the stage revolves and the three colored boys pass through a door to enter an elaborate kitchen. As they don waiters' jackets, their "Peckin'" motion is picked up by the cooks. Picking up their chicken filled trays, they move into a night club setting as the stage again revolves. In one corner is a colored band playing the tune "Peckin'." Seated about black cellophane covered tables are Negro folk. Flanked by ramps leading to the dance floor is a huge Genii.

Not since RKO Radio designers confronted the task of creating "King Kong" did they have a similar problem in construction. The principal decorative feature of the cafe, the Genii, weighs three tons, and stands 25 feet high and 18 feet wide. Three horns, six feet long, give his head a devil-like appearance. His eyes, two arc lights, work as spotlights for the enteretainers. Five men were employed inside the Genii's head to operate the eye lights and steam pipes, which emit smoke from the monster's nose.

As the Chocolateers enter, every guest picks up the head pecking movement. Their dance is augmented by a colored chorus of thirty girls, dressed in black sequin tights with yellow plumage cocked from their backs and headdress. [An interesting guess because the film was in black and white.]

As the dancers finish, the stage again revolves to reveal a lavish boudoir where Harriet Hilliard prepares for her wedding. A "peckin'" maid enters, and as she helps her mistress dress, Miss Hilliard adopts the movement.

Passing along to a hallway as the stage again revolves, Miss Hilliard meets her bridesmaids, each carrying an ostrich feather bouquet. They assimilate the peckin' movement as the entire group slowly marches to the living room where the wedding is held.

The revolving stage discloses the last setting, a satin draped room with an ostrich feather altar and plumes decorating the backgrounds. RKO Radio used more than 1000 yards of satin and georgette to decorate this setting. From a Northern California ostrich farm, more than 1500 ostrich plumes were purchased for the decorations and feathered bouquets.

As the bridal procession enters, every one picks up the peckin' movement, even the minister, Arthur "Skeets" Herfort, who conducts the ceremony.

Miss Hilliard and William Brady, romantic leading man of the picture, are wedded to the strains of "Peckin'," the dance describing music, introduced in the RKO musical comedy revue picture.


Not everyone loved the number. Gould Cassal, the film reviewer for the Brooklyn Daily Eagle said (July 2, 1937): "In this [the "Peckin'" number] the whole cast shake themselves into a finale. By that time, this reporter had prayed in vain for an epidemic of rigor mortis."


In early August 1937, they were with Duke Ellington at Chicago's Palace Theater. On August 27, they made their first appearance at New York's Apollo Theater, sharing the bill with Blanche Calloway. Possibly this is what led to a years-long association with her brother, bandleader Cab Calloway.


On September 24, 1937, they became part of the Cab Calloway "Cotton Club Parade" fall revue at New York's Cotton Club. By this time, the Cotton Club, probably the finest of the whites-only nightclubs in Harlem, had moved downtown to Broadway and 48th Street. This followed the 1935 riots that, it was felt, left Harlem unsafe for white audiences. The shows put on at the Cotton Club were not the same as, for example, those put on at the Apollo Theater. In most venues, an act was there for a week or two, not interacting at all with the other acts. On the other hand, Cotton Club shows, which lasted for months, were lavish affairs with musical scores, costumes, and scenery created expressly for them. (For example, Julian Harrison, who was once the scenic designer for Cecil B. DeMille, redecorated the club for Calloway's revue.)


The Chocs joined a cast of over 150 that included the Nicholas Brothers. (They were brought in to temporarily replace Bill "Bojangles" Robinson, who had a sudden Hollywood commitment for a Shirley Temple film. The show's opening was delayed a week, so that young Harold Nicholas, only 16 at the time, could learn all of Bojangles' routines. On November 30, when Robinson was finally free to join the show, the Nicholas Brothers left. Robinson subsequently said: "It's just a switch from the little Heidi to the big Hi-De-Ho.") Other cast members were Avis Andrews; Mae Johnson; Tip, Tap & Toe; Will Vodery's Jubileers; the Six Cotton Club Boys; James Skelton; the Lindy Hoppers; Dynamite Hooker; the Tramp Band (something like a black Spike Jones aggregation); and 50 showgirls. Both Calloway's orchestra and Arthur Davy's band played for dancing between shows. In its first week, the revue shattered all previous records for the club (15,000 patrons had plunked down their money). There were three shows a night, the last starting at 2:30 AM. New songs for the revue included "Tall, Tan And Terrific" (the way the chorus girls were billed), "Harlem Bolero" (danced and sung by the entire cast), "I'm Always In The Mood For You", and (when Bojangles finally joined) "the "Bill Robinson Walk". One stand-out number was Calloway's "Hi-De-Ho Romeo", sung with Mae Johnson as Juliet. The Calloway revue lasted until early February 1938, when Calloway took it on the road.

In November 1937, the Chocs played a three-week engagement at New York's Paramount Theater, along with the Tommy Dorsey orchestra. Archer Winston's November 4, review column in the New York Post liked the stage show better than Marlene Dietrich in "Angel". He said: "The Three Chocolateers, originators of that remarkably silly dance, "Peckin'," do it so fantastically that they justify their own invention." Since they were concurrently appearing at the Cotton Club, this must have been exhausting. The Paramount was at 43rd and Broadway, so it's probable that the Chocs just ran the five blocks between performances. (Cab Calloway had it a little easier. He did his 11:00 PM nightly radio show direct from the Cotton Club.)

A February 19, 1938 review (in the Pittsburgh Courier) said: "Naw, you have never seen supreme "Peckin'" unless you have seen the Chocolateers do it. In their "Peckin'" number those guys keep the house in an uproar with laughter and applause from the beginning to the end. They knocked me out cold, I tell ya." However, another reviewer complained that the show was too heavy on dancing.

But nothing lasts forever. The new dance is the "Skrontch", a song written by Duke Ellington and recorded by Cab Calloway on January 23, 1938. His version was somewhat boring, unlike the cover by Fats Waller. (That's the second time I've minimized a Calloway performance. I feel bad about this, because he's one of my favorite entertainers.) Of course, the Chocs created a dance routine for it, which they performed during their ensuing Cotton Club engagement.


On March 10, 1938, the spring 1938 Cotton Club Parade revue opened. This one featured Duke Ellington, with a score he'd written himself. Songs included "'Tis Autumn", "Don't Take Your Love From Me", "If You Were In My Place", and "I Let A Song Go Out Of My Heart" (all with lyrics by Henry Nemo). This show would be a full two hours long. There were a few holdovers from the prior cast: the 3 Chocolateers, Mae Johnson (who continued "Hi-De-Ho Romeo" as a solo), and Will Vodery's Jubileers. Also on the bill were the Peters Sisters (each touted at over 300 pounds), Peg Leg Bates, Aida Ward, the 4 Step Brothers, Rufus & Richard (ages 7 and 5), and Anise & Aland. One big production number was Ellington's "Skrontch." It was reviewed by Hy Gardner as follows: "As modeled by the Chocolateers, three hilarious, unkempt, lowdown and regaling ragimuffins [sic] who steal the show, this new dance is so breathtaking it leaves you 'Skrunch-Drunk' [cute]." Gardner went on to say that, good as this show was, the prior Calloway revue was better. The show ran until May 31.


On March 12, the Porter Roberts column in the Pittsburgh Courier printed a letter from a Flink Moore saying that he was the originator of "Peckin'." He credits the music to Ben Pollack, but claims that the words and dance were his and that he taught them to the Chocolateers. While I doubt that anyone believed Flink (a dancer and comedian, once part of "Flink And Dink", an act that morphed into "Dink, Blink, and Dink"), is it possible that this is the long-lost Guss Moore, original member of the 3 Chocolateers? The answer is "no", since "Flink" wasn't a nickname; his actual name was Flink Carl Moore.

Another routine that they used at the Cotton Club was the "Penguin Swing," a song that would eventually be recorded by Cab Calloway in October 1938. One reviewer opined that it would be "Penguin Swing" and not "Skrontch" that would be the next big hit. Actually, "Penguin Swing" was pretty much an instrumental version of Cab's earlier "Peck-A-Doodle-Do."


In June, they appeared at the Surfside, in Long Beach, NY. They shared the bill with the Don Redman orchestra and Aida Ward. On August 5, 1938 they had another appearance at the Apollo, along with Slim & Slam and the Savoy Sultans. From there, it was off to the Regal, in Chicago.


On November 18, they appeared (probably for a week), with Lucky Millinder's band, at the Brooklyn Strand. They (the "Cotton Club "Peckin'" Champs") were matched against Joe & Jane McKenna ("Famous dancing sensations"). I suppose that was some sort of dance "contest".

January 1939 found them at Washington, D.C.'s Howard Theater, along with Don Redman's orchestra (and dance numbers by the Twelve Peckin' Peaches). In February, they appeared, along with Peg Leg Bates, at Broadway's Roxy Theater.

There's no further mention of them until they were back in New York for Clarence Robinson's revue at the Apollo on August 18, 1939. They shared the stage with the Ernie Fields Orchestra, and Princess Orelia & Her African Troupe. It was then announced that they'd be going back to California to appear at the State Fair. On their return to New York, they stopped off in Chicago (but the blurb didn't say where they appeared).


September 28 found them at the Flatbush Vaudeville Theater, along with Cab Calloway's orchestra (with Chu Berry and Cozy Cole), Sister Rosetta Tharpe, and the Cab Jivers. In November, they appeared (with Calloway) at the Circle Theater in Indianapolis. The Indianapolis Star of November 4 said: "The Three Chocolateers offer eccentric tap routines in the best Harlem manner...." They were also with him in January 1940, when he played the Orpheum Theater in Memphis.


The next mention of the Chocs is in June 1940, when they were still touring with Cab Calloway's Cotton Club Revue, which included the Six Cotton Club Boys, the Cab Jivers, and Avis Andrews. One stop was the Paramount Theater on Broadway; others were the Fox in Detroit and the Palace in Akron.

In late August, they were part of a show at Jones Beach, New York. It "depicts a Plantation Night with all the charm of the old south", said the August 24 Brooklyn Citizen.


The September 14, 1940 Chicago Defender talks about the new song "The Hicky Ricky". It was written by Albert Gibson, Esvan Mosby, and arranger/former bandleader Chappie Willet. Paul Black got some credit for the lyrics on the 1940 copyright, but not in subsequent filings. (In an autographed photo, Esvan spelled it "Hickey Rickey".) In early September, when they were with Cab Calloway at the Circle Theater in Indianapolis, the Indianapolis News of September 7 said: "... a trio of dancers who, while they are on the stage, apparently forget there is such a word as repose, These three men dance, skip, slide, jump and perform all sorts of feats at an inhumanly rapid pace. They also introduce a new dance titled Ricky-Hicky [sic]."

On November 20, they had an odd gig: the fourth annual Thanksgiving Ball of the Congregation Ahavath Israel (at the Municipal Auditorium, Kingston, New York). Can't say I ever heard of anyone on the bill, other than Morey Amsterdam, who acted as Master Of Ceremonies.


Friday, February 14, 1941 saw the Chocs beginning a week at the Apollo Theater, along with Les Hite's Orchestra. Of course, they did their "Hicky Ricky" routine. From there, they went to the Sea Girt Inn, in Sea Girt, New Jersey.


In early 1941, Paul Black left to join up with Slim & Eddie (Melvin Marvin and Eddie West) for a new act (unimaginatively called "Paul, Slim & Eddie"). By November, Paul and his new group were appearing with Cab Calloway at the Apollo.) Paul's replacement in the Chocs was Bethel "Duke" Gibson, Jr., Albert's younger brother (born in 1921).

A big headline in the April 5, 1941 Chicago Defender announced "Chocolateers' Tune Used In Navy Film". It went on to describe how the "Hicky Ricky" (or "Hickory Rickory" as the article had it) was going to be sung by the Andrews Sisters in the Abbot and Costello film "We're In The Navy Now" (subsequently retitled "In The Navy"). The Chocs were to be paid $5000 for the use of the song and its accompanying dance. The only problem? The routine, if actually filmed at all, was cut from the final movie. I hope they complained when they were in Los Angeles in November to appear at the Paramount Theater.

In mid-June, they were at the Rhum Boogie Club in Los Angeles. The members were named as Esvan Mosby, Albert Gibson, and Bethel Gibson. Bethel (Junior) is always referred to, except in this one blurb, as "Duke"

In August, they were back in California, playing three weeks at the Golden Gate (San Francisco) and setting a record there for box office receipts. After that, they were off to Los Angeles, then to Dallas, for the Texas State Fair.


October 1941 found them at the Club Del Rio in San Pedro, California. They were billed as being "direct from Duke Ellington's 'Jump For Joy'" revue. In November, they appeared at Fort Haan, in Riverside, California. Esvan Mosby (named as both member and manager) was recovering from an accident that had occurred during their act in a nightclub. Also in November, they were at the Trianon, in South Gate (a Los Angeles suburb), with Bob Crosby's orchestra. They were still there in January 1942.

Then it was on to the Club Alabam (Los Angeles) in February. It was reported that Esvan had been sick and the two Gibson Brothers had to work alone. In March, the Chocs, Hattie McDaniel, and Mantan Moreland appeared in San Bernadino, California, to do a show for servicemen.


The 3 Chocolateers did one more film, "Moonlight Masquerade" (Republic Pictures), with Dennis O'Keefe and Jane Frazee. Esvan Mosby, Albert Gibson, and Duke Gibson appear as railroad porters and perform a dance number as a "specialty" act; however, most of it was cut from the final print. While one of them (I think it's Albert) gets some screen time, the group is only on the screen for less than five seconds (Esvan and Duke magically appearing out of thin air). One source ("Annual Review Of Jazz Studies 14") claimed that they sang "Hicky Ricky" in the film. If so, it was cut with most of their dance routine. The film was released on June 10, 1942.

The lyrics to "Hicky Ricky" mention Peckin', the Susie-Q, the Conga, and the Skrontch. The song was supposed to be recorded by Harry James, the Andrews Sisters, and Duke Ellington, but probably wasn't. [Note that there exists a version of the song credited to "Stanford Mosby" (although whoever is announcing him clearly says "Esvan Mosby" at the end of the rendition). It's an unimpressive, crudely-done a cappella version from the late 40s or early 50s (datable because Esvan is referred to as "Central Avenue's Mayor", something he'd start being called around 1948).]


The guys then made a couple of Soundies (actually, they were filmed by RCM and distributed by Soundies). The pre-recordings of "Peckin'" and "Harlem Rhumba" were done on September 26; The music track to "Tweed Me" had been recorded by the John Kirby Sextet on July 30 in Chicago. Filming to these soundtracks was done on October 7. While Lenny Bluett played piano on the recordings, when it came time to film, RCM used Eugene "Pineapple" Jackson. Thanks to Mark Cantor (Celluloid Improvisations Music Film Archive) for this information. Since Duke Gibson went into the Army on September 25, I'm not sure how he convinced them to let him film these.

The first of these, released November 9, was the evergreen "Peckin'." This, without Hollywood interference, is probably close to what their stage act looked like (it's just them, accompanied by only a pianist). I don't know if it originated with them (probably not), but they're doing the "duck walk" copied by Chuck Berry in the 50s. "Harlem Rhumba" was released on December 21 and "Tweed Me" on December 31.

But things were about to change. As I said, Duke Gibson went into the Army and Esvan Mosby left for unknown reasons. Albert Gibson must have felt lonely at this point. However, Paul Black returned, bringing Eddie West (his partner from "Paul, Slim & Eddie"). It wasn't immediate, however. Duke went into the Army in late September 1942 and "Paul, Dinky, and Eddy" were still performing, in Detroit, in late March 1943. I don't know what was going on in between.


And then, in a September 22, 1943 blurb, Albert Gibson was characterized as "ex of the Chocolateers" (turns out he'd been drafted). I don't know who the new third member was; possibly Esvan was persuaded to return. In late June-early July 1943 they turned up at the Mandarin Supper Club in Vancouver, British Columbia.


By October 1943, they were part of Cab Calloway's "Jumpin' Jive Jubilee" revue. When it played the Stanley Theater (Pittsburgh) the reviewer wasn't kind, saying "the show staggers all over the place" and the 3 Chocolateers "have only their energy to recommend them." However, another reviewer, in November, said "Of the troupe of artists that the jive linguist [Calloway, who was known for his jive talk] carries with him, the Three Chocolateers are head and shoulders above the rest of the vaudevillers. Featuring a fast dancing routine, the boys slip into a pantomime based around the microphone and wind it up with a free-for-all slapstick at the expense of the number three man in the act dressed as a passe Harlem belle."


On January 21, 1944, they were at the Apollo Theater again, this time with the Don Redman Orchestra, Dolores Brown, the Cabin Kids (a female trio), and femme singer Edna "Yack" Taylor. They had just finished an engagement at the Gayety Theater in Montreal.


After that, it was back to touring with Cab Calloway. In February, there was the Orpheum, in Los Angeles, then the Golden Gate, in San Francisco. In April (St. Louis), they were called "side-splitting." On May 5, the whole revue roared into the Apollo Theater. From there, it was on to the RKO-Boston Theater and back to New York to appear at the Strand on Broadway for a week (the show ended up being held over for three additional weeks).


On September 14, the Calloway tour over, they were at the Loew's State Theater in New York. The reviewer loved them, saying that that the "outfit keeps up the killing pace until walkoff." (But for real entertainment, they shared the stage with Sharkey The Seal.) In his September 18 column, Ed Sullivan recommends seeing the 3 Chocolateers, without bothering to mention where they were appearing.

They were back at the Apollo the week of September 29, along with Andy Kirk. It said they'd been reorganized (and that they were from Cleveland!). If there were any new members, they weren't named anywhere.

On May 21, 1945, they were part of a new show at the Belasco Theater (Manhattan) called "Blue Holiday." It starred Ethel Waters, Josh White, Willie Bryant, the Katherine Dunham Dancers, the Hall Johnson Choir, and Timmie Rogers. Some of the songs had been written by Morey Amsterdam, others by E.Y. Harburg. Reviewers didn't like either Timmie Rogers or the Chocs, saying that neither fit in. It closed five days later. In June, the Chocs returned to the Gayety Theater in Montreal.

They were at the Apollo again the week of November 30, 1945. This time, they shared the stage with Private Cecil Gant and the orchestra of Johnny "Scat" Davis.

February 1946 found them at the Shangri-La, in Philadelphia. From there, it was off to the State Theater in Hartford, Connecticut with the Mills Brothers; they got plenty of applause. In late March, they opened at the Cafe Baron in Harlem, with Ivie Anderson, as part of a Larry Steele revue. I would imagine that, by this time, Albert Gibson had re-joined the group.

In May, it was announced that Louis Armstrong was signing up acts for his new "Musical Revusical". The comedy-dancing duo of Slim & Sweets had already been signed, as well as the 3 Chocolateers. It opened at the Adams Theater, in Newark, but it couldn't have run very long, since he was at the Apollo Theater the week of June 7.


Remember that Duke Gibson had enlisted in 1942? I don't know exactly when he was discharged (presumably sometime in early 1946 - you enlisted "for the duration plus six months"), but on July 19, 1946 he appeared at the Apollo with his new partner, Kenneth Mitchell (as "Mitchell & Gibson").

On November 1, 1946 the Chocs opened at the Strand (on Broadway) with Lionel Hampton (who had Wini Brown and Madeline Greene). The reviewer basically liked their act, but not their "zoot-suited Harlem hipster routine."


I don't know exactly when Esvan left the group (if he had ever come back at all after leaving in the summer of 1942), but an October 1947 article said that he'd been manager of L.A.'s Last Word Club (at least since January of that year) and was now becoming the manager of the Down Beat Club (at 4201 South Central Avenue). By 1948, he was referred to as "Mayor Of Central Avenue." On September 12, 1947, they spent two weeks at the Latin Quarter in Cincinnati. Also on the bill was June Richmond. They were described as "long on slapstick and rapid-fire dancing" in the September 14 Cincinnati Enquirer.

The only other 1947 bookings I can find for the guys are in December. They started the month at the Riverside Theater (Milwaukee) with Lionel Hampton, Wini Brown, and Red & Curley. The Chocs were described as a "three ring dancing circus". The end of the month found them at the Loew's State (New York). They started on December 24, and a reviewer said "The Three Chocolateers with slapstick and terps [dancing], put in a fast few minutes and bring yocks aplenty.""

On January 20, 1948, they played the Tri-Boro Theater (Astoria, Queens); the 22nd saw them at the Bedford (Brooklyn). On February 12, it was the Ebony Club (Broadway), along with 225 pound June Richmond and Billy Daniels. February 20 found them at the Coliseum in Evansville, Indiana, along with Red Saunders and Stuff Smith.

In June, they were at the Club Harlem, in Atlantic City, with Butterbeans & Susie.


An article in the September 18, 1948 Pittsburgh Courier talked about the death of Bethel "Gip" Gibson (of the comedy dance team Mitchell & Gibson) in Harmon (upstate New York). Remember, this is Duke Gibson, last seen with the Chocs in 1942. He was en route to Chicago for an engagement, when he got into a fight with a conductor and was put off the train. He was later found dead in the Hudson River. The article said that one of the brothers (unnamed, but it was Albert) was currently with the Chocolateers at the Club Harlem. The coroner's eventual verdict was foul play, but I don't know any further details. However, that blurb was the only time that his two names were juxtaposed: he was referred to as "Duke Bethel Gibson." (Father Bethel Gibson, Sr., head of the "famous Gibson family," had died in 1945.)

October 1948 saw them at the Broadway Theater (Kingston, New York). They were advertised as "of the Cab Calloway and Duke Ellington stage shows." Then, it was back to the Apollo, the week of November 5, along with Joe Liggins & Honeydrippers and the Luis Russell orchestra. They closed out the year at the Club DeLisa in Chicago.

They were back at the Apollo Theater the week beginning April 1, 1949. Other acts were Amos Milburn and Chubby Jackson.


And then, the really big time: The Palladium in London. I can find the record of them (Paul Black, Albert Gibson, and Eddie West) sailing to England, arriving on April 20, 1949. The May 14 review said that they called themselves "Harlem's Ambassadors Of Fun" and that the act went over well. (There was someone named Danny Kaye along, but he doesn't seem to have been a member of the Chocolateers.) Actually, since the King and Queen came to see Kaye, they would have seen the Chocs too. Not a bad audience. On June 7, they were at the Nottingham Empire, sharing the stage with Dorothy Cooke's Pony Revue. After that, it was the Hippodrome in Birmingham.


Sailing from England on June 22, they were back in time for a July 25 Vaudeville show at Loew's National, in Brooklyn. From there, they went to the Oriental Theater, in Chicago, opening on August 4, with Kitty Kalen and George Jessel. The reviewer said: "garbed in wild-colored suits" and "maximum showmanship and enthusiasm," although he might have been talking about Jessel. September 8 found them at the Palace Theater in New York, where they were the closing act (that is, the headliners; they beat out Ray Eberle for that honor). The reviewer called them "fast, funny and furious." After this, it was the Oriental Theater in Chicago and the National Theater in Louisville, Kentucky.

They were at the Apollo again the week of September 16, 1949. This time, they shared the stage with Roy Milton, Camille Howard, and the Trumpeteers.

Another big time appearance. On September 27, they were guests on the third episode of "Sugar Hill Times" (with Thelma Carpenter and the Charioteers). This was the first regularly-scheduled prime time network television series with an all-black cast (although the 3 Flames and the Southernaires Quartet also had shows around then). The hosts of this hour-long CBS show were Willie Bryant, Harry Belafonte, and Timmie Rogers. Unfortunately, the first three episodes, including theirs, aired on Tuesday evenings from 8-9 PM, directly opposite Milton Berle, the one show almost everyone in the country was watching. Although it was cut back to a half hour and moved to Thursday night, the damage was done. The show only ran for five episodes.

In late October, they played the Earle Theater, in Philadelphia, with the Ravens, Dinah Washington, and Dizzy Gillespie's band.


A sad day for the dancing community: Bill "Bojangles" Robinson died on November 25, 1949. Seven days later, a group of 21 (mostly) tap dancers formed a society called the Copasetics in his memory. Two of the original members were Chocolateers: Paul Black and Eddie West; Albert Gibson subsequently became a member. Other originals you might know were Honi Coles, Cholly Atkins, and Peg Leg Bates. For years, they put on shows and promoted tap dancing. Ernest Brown, the last surviving original member, died in 2009.


On February 3, 1950, the Chocs began a week at the Regal Theater in Chicago, along with the Ravens, Dinah Washington, and the Joe Thomas Orchestra; they'd all just finished up at the Paradise in Detroit. Then, it was back to the Apollo on February 24. along with the Ink Spots and Bull Moose Jackson. In late March, they played the Strand, on Broadway, sharing the boards with Billie Holiday, Count Basie, and the Will Mastin Trio.


On June 15, they opened at Club Harlem in Atlantic City as part of Larry Steele's "Smart Affairs of 1950" revue. It also starred Billy Daniels, George Kirby, and Lester Goodman's Octopus Dancers (don't ask). The Chocs did what one reviewer referred to as "comedy mugging and eccentric dance routines." This was a summer-long engagement.

In late September, they were at Bop City on Broadway, in a revue called "Jazz Train." It also featured Fletcher Henderson's band, Dotty Saulter, Rose Hardaway, and Red Allen. Between shows (there were three hour-long shows a night), Earl Bostic's band played bop and jazz. While the show did well, Bop City didn't, closing in October. However, it was quickly purchased, renamed the Paradise Club, and the revue continued, adding Harry Belafonte to the cast.

It was back to the Apollo on December 7, along with Ruth Brown, Willis Jackson, and Nipsey Russell.

On February 8, 1951, they opened at the Palace Theater. The review said that they'd replaced their "cafe-drunk-waiter routine" (which they'd later record as "Bartender Blues").

In May, they were part of the "1951 Swing Parade" tour with Helen Humes, Jimmy Witherspoon, and the Hal Singer Orchestra. It started in Cincinnati on May 4.

Back to the Apollo on November 16, this time with the Ravens and Eddie "Cleanhead" Vinson.

When the Chocs appeared with Tony Martin at the Fox in Chicago, Ziggy Johnson (in the Chicago Defender of February 23, 1952) called them "a combination of Dean Martin and Jerry Lewis, Red Skelton, Patterson and Jackson, [and] Milton Berle."


On April 12, 1952, the 3 Chocolateers became part of the "Biggest Show Of 1952" with Patti Page, Frankie Laine, Illinois Jacquet, and the Billy May orchestra. One reviewer described them as "three acrobatic clowns". It began in Washington, D.C. on April 12, moving on to Richmond, C.Y.C. (Scranton, Pennsylvania) on the 17th, the Hershey Sports Arena (Hershey, Pennsylvania) on the 18th, the War Memorial Theater (Syracuse, New York) on the 23rd, the Syria Mosque (Pittsburgh) on April 25 and The Auditorium (Milwaukee) on May 8. It concluded at the Stadium (Chicago) on May 10.

An ad that appeared in the May 3 1952 Billboard was for "Good Story Blues" and "Lady Ginger Snap" on Hi-Lo by Chocolate Williams & His Chocolateers. This is not the Chocs; Williams was a bassist with Herbert Nichols' orchestra.

The guys were supposed to be part of the cast of the "Shuffle Along" revival that opened on Broadway on May 8. It's a good thing that they weren't; it closed on May 10.


After this, they played the Palace Theater again. The reviewer was unimpressed: "... Three Chocolateers who, as far as this reporter is concerned, can toss overboard three-quarters of their screaming, knockabout comedy and stick to eccentric stepping." In August they were at LaRue's Supper Club in Indianapolis.


The Chocs were back at the Apollo on September 19, 1952, along with the 5 Keys, Jimmy Forrest, the Fontaine Brothers, and Olivette Miller "jazz harpist" (a real harp, not a harmonica). She was the daughter of Flournoy Miller (who, way back when, had written the musical "Runnin' Wild," which had introduced the Charlston). This is not just one of the random facts I load down these articles with; a gossip column said that she was going to divorce her husband and take up with Al Gibson of the Chocolateers. The gossip was true for a change: by 1954, they were married.

In late January 1953, they spent a week at the Seville Theater in Montreal, sharing the stage with Louis Armstrong and Velma Middleton. In March, the Chocs were part of Larry Steele's latest "Smart Affairs" revue, playing at Miami's Riviera Club. The cast of 40 included Olivette Miller.


In early May 1953 (exact date unknown), the 3 Chocolateers did something that, as far as I know, they'd never done before and would never do again: they made some non-video recordings. They were appearing at the Club DeLisa in Chicago and consented to record four sides for Al Benson's Parrot label with the Red Saunders band: "Bartender Blues," "Peckin'," "Waitin' For Jane," and "Little Willie." "Bartender Blues" is the "cafe-drunk-waiter" routine previously mentioned. For me, it works (although it was probably much funnier as a visual routine), but I can't imagine them recording much of their act.


It's something of a mystery who "Little Willie" was, since he's prominently mentioned in "Bartender Blues" and, presumably, the eponymous "Little Willie" of the unreleased track. I can't find any records of someone nicknamed "Little Willie" ever being with them. A small blurb in the New York Age (May 23, 1953) mentioned that "Bill Hurd, formerly of the famed Chocolateers, rocked Dorsey's Mother's Day crowd." (The only entertainer named Bill Hurd I can find is a singer who was popular in Troy, New York from 1946 to 1951; a 1951 ad says "formerly of Cab Calloway's Orchestra".) But if this is "Little Willie," he would have had to have left the group immediately after the recording session, since Mother's Day was on May 17 in 1953. Therefore, I'm betting that Hurd was not "Little Willie." A better guess (and that's all it is) is that "Little Willie" was just the name of a character in their act (possibly played by Eddie West, since he was short). There's no evidence that the recordings were by anyone other than Paul Black, Albert Gibson, and Eddie West.


"Peckin'" and "Bartender Blues" (by the "Chocolateers") were released, on Parrot, in July 1953, although they were never reviewed. The Parrot ad referred to the song as "Bartenders' Ball".


In August, they played LaRue's Supper Club in Indianapolis. They were back in Chicago in September as part of the "Slap-Happy Daze" show at the Club DeLisa. On October 13, they were part of the Artists Society Of America "Cavalcade Of Celebrities" at Chicago's Blue Note. Others appearing were Dizzy Gillespie, Eartha Kitt, Robert Clary, and that up-and-coming group, the Flamingos.


Then it was off to New York for an October 16 appearance at the Apollo, along with Wynonie Harris, Varetta Dillard, the Frank "Fat Man" Humphries orchestra, and Bunny Briggs.


The November 26, 1953 Jet reported that the 3 Chocolateers had broken up when Olivette Miller pulled Albert Gibson out of the act (to form, reasonably enough, "Miller & Gibson"). However, in the December 10 Jet, Gibson said that the real reason for him leaving was that they weren't getting the money that the act deserved. Far from having broken up, Paul Black and Eddie West replaced Gibson with James "Chuckles" Walker, who had been part of Chuck & Chuckles and Myers & Walker ("Two Dark Spots Of Joy - song, dance and xylophone").

Not sure why this was particularly important, but in their April 22, 1954 issue, Jet noted that Bert Gibson had had a nose job.

In April 1954, it was reported that the Chocs had signed to accompany the Birmingham Black Barons baseball team (Negro Leagues) for the entire season.


In June, that new act, Miller & Gibson, were part of the 1954 edition of Larry Steele's "Smart Affairs" at the Paradise Club in Atlantic City, and were even to appear on Ed Sullivan's Toast Of The Town show on January 16, 1955. (However, another act ran overtime and they never made it on the air.) From this point on, he's usually referred to as "Bert Gibson," although his name becomes smaller in the ads as time goes on. By 1958, he's not mentioned at all in her performances.

The Chocs appeared at Basin Street (New York) in early November 1954. Then, it was on to a special 10-day show at the Apollo, beginning on November 19. Others on the bill were Roy Hamilton, Timmie Rogers, Austin Powell, and Ford Buck (of Buck & Bubbles).


Remember that, in September 1950, the Chocs were part of a revue called "Jazz Train"? It was revived in April 1955, when it opened at the Piccadilly Theater in London (on the 26th, running for 111 performances). Once again, the Chocs were there (as was Bertice Reading), but most of the cast was selected in England in order to save on traveling costs. They arrived at Southampton on March 20 and the manifest gives their birthdates as follows: Eddie West, May 18, 1907; Paul Black, February 1, 1918; and James Walker, August 17, 1917. The revue showed a "train" onstage, each "car" representing a different era in black popular music. Part of the act was impersonations of famous performers, including Louis Armstrong, Ethel Waters, Bessie Smith, and Paul Robson. It also included bits and pieces of black musicals, such as Porgy and Bess, Carmen Jones, and Blackbirds.

After the show closed in England, it moved to Paris (in January 1956), where it bombed. Fortunately, the Chocs hooked up with Monsieur Marouani, a big-time French promoter, who got them bookings all over France (including the Riviera), as well as Spain, Italy, Belgium, and Switzerland. They even played in Monaco, before Princess Grace and Prince Rainier.

A July 7, 1956 Chicago Defender blurb referred to "Half Pint" (Eddie West), "Fat Man" (Paul Black), and "String Bean" (Charlie Walker, who also played the vibraphone). On the surface, it would seem that the paper simply got James "Chuckles" Walker's name wrong (note that Chuckles was a vibes player as well as a dancer). However, it's probably a lot more confusing than that, since, when Walker and his wife flew home from Europe in March 1957, he's on the manifest as "Charles." Also, in an article about some rent troubles his wife had in Paris, his young son is called "Charlie Walker, Jr." However, in a 1957 interview in which he recounts the events you'll read about next, he's again "James." I have no explanation.


Big troubles ensued. In January 1957, Walker walked out on the act before some German engagements (which then had to be canceled), accusing Paul Black (who was also the Chocs' manager) of cheating him out of some pay. According to Walker, Black told him that Marouani was starting to have trouble getting them further "big money" engagements and that they'd have to work for less. Eventually, Walker went to see Marouani and looked at the books; he found that the group had never been paid less. This enraged Walker to the point that he went to the American Embassy to file a complaint against Black (although he declined to press charges). While we've seen in the past that it was possible to do at least some of the act with two members, they were, after all billed as a trio. Paul sailed back to the U.S., on the Queen Elizabeth, with his wife, Thelma, on January 23; for some reason, Eddie remained in France until June (had he quit too?). I imagine that this broke up the act for a while, since I can't find a single appearance for them in 1957.


In a 1994 interview, famed tap dancer James "Buster" Brown (not the singer who had "Fannie Mae") said that he had replaced Eddie West in the Chocolateers for a short time. He further said that he was, in turn, replaced by Eddie Jefferson (the vocalese jazz singer, who'd originally been a tap dancer). However, Brown's recollection of the events was basically incomprehensible; I'm sure it happened, but I can't figure out when. (Eddie Jefferson was associated with James Moody's band for 17 years, starting in 1953. However, Moody institutionalized himself, for alcoholism, for roughly the first 8 months of 1958, so it could have been then.) Jefferson certainly knew the Chocs, since he'd also been part of Duke Ellington's 1941 "Jump For Joy" revue in Los Angeles. (Of course, Paul Black would have been the only member from that time still with the group.)

An odd reference appeared in the Sunday Herald (Norwalk, Connecticut) of August 25, 1957. A woman mentioned that she was the sister of the "well-known show team" of Enid and Carlisle Morgan. She went on to say that Carlisle had danced for both Bob Crosby and Cab Calloway and "one of three Chocolateers [sic]." However, I can find no references to Enid and Carlisle, nor can I find any mention of a dancer named Carlisle Morgan.

The last known appearance of the 3 Chocolateers (whoever they might have been at the time) at the Apollo was on February 14, 1958, along with Billy Williams, Lee Andrews & the Hearts, Valerie Carr, and the 3 Playmates. Here's a description of the Chocolateers (not necessarily from this show) from Ted Fox's book, "Showtime at the Apollo": "The show featured a variety of entertainers like ... the Three Chocolateers, who created pandemonium by running through the audience bobbing their heads, craning their necks, and singing the 'Pecking' [sic] song."

In late March 1958, they appeared at the Copa Club in Pittsburgh. There are no further mentions of them until March 1960, when they're back in England again, this time as part of the cast of "Harlem Heatwave." They were billed as "Three Zanies From Manhattan."


In May 1960, Esvan Mosby decided to host a reunion of all performers who were active in the 1930s and 1940s, to be held at the Californian Club in Los Angeles. I don't know if it actually came off, but it was a great idea.

The last mention I can find of the group is in the June 15, 1961 issue of Jet. It said that Paul Black, Eddie West, and Albert Gibson were trying to get back together. Since Albert had broken up with wife Olivette at this point (they'd be divorced the following year), it was a distinct possibility. However, there was no follow-up article, so I don't know if it ever happened. But these were different times, with different dancing and different humor. I can't see them making a go of it at that point.

However, it might just have happened, since the June 7, 1962 California Eagle reported on a New York show that had Sonny Til and Frankie Lymon. There was an impromptu dance by "former and present show greats: Stump & Stumpy, Coles & Atkins, Cook & Brown, the Chocolateers, and some of the Copasetics."


In 1967, Jodie "Butterbeans" Edwards died. He was, of course, part of the famous comedy act of Butterbeans & Susie, which had been around since at least 1915. When partner Susie died in 1963, Jodie put together a new act: "Butterbeans & Dixie", touring for a year with the Jackie Wilson Revue and the James Brown Revue. Knowing that he wouldn't live much longer, Butterbeans created a successor act: "Lima Beans & Dixie." Who was Dixie? Who was Lima Beans? None other than Albert Gibson and his sister, Dixie (Butterbeans' adopted daughter)! (Now you know the reason I spoke about Dixie Gibson way back at the beginning of this piece.) However, Dixie (who would die two years later) was so distressed over Butterbeans' passing that she couldn't carry on with the act.


Albert Gibson was still pulling down great reviews in 1969. A Village Voice article about the "Tap Happening" at the Bert Wheeler Theater in New York's Hotel Dixie mentioned that "Bert Gibson has eyes that look ready to fly out of his head and a crazy way of dancing that makes you think that all his clothes are going to end up in a tangle around his feet."

At a show at Town Hall in March 1973, Buster Brown and Albert Gibson danced together, Brown suited up in lavender and Gibson in aquamarine. It must have been something to see, since they "tried to outdo each other" said George W.S. Trow in the New Yorker.


In February 1982, Albert Gibson and Paul Black were part of a musical called "Tappin' Uptown" that gave three performances at the Brooklyn Academy Of Music. Others in the cast included Harold Nicholas, Peg Leg Bates, Honi Coles, and James "Buster" Brown. Albert "Gip" Gibson also appeared as part of the Copasetics and had an act which featured the "Gibson Girls."

Did the 3 Chocolateers have any effect on recorded music? Absolutely not. In a career spanning about three decades, they only had a single record. Did the 3 Chocolateers have any effect on the entertainment world? You bet! Although membership kept shifting, they worked almost continuously for those three decades and were extremely well-known and admired in their day. It just goes to show: you can't judge an act by its recordings!

As I said at the start of the article, you can easily compare the 3 Chocolateers to the Harlem Highlanders: they were both highly visual acts with minimum recordings. However, in one respect, the Chocs were measurably twice as successful as the Highlanders: they were featured on both sides of their only record, while the Highlanders were only on one side of theirs.


Special thanks to Bob Pruter.



THE 3 CHOCOLATEERS
PARROT (as the Chocolateers)
781 Peckin'/Bartender Blues 7/53

UNRELEASED PARROT
Little Willie - recorded 5/53
Waitin' For Jane - recorded 5/53



OTHER, UNRELATED CHOCOLATEERS
PARADISE (Detroit label)
110 Dizzy Dazzy/[Tomorrow Night - Lonnie Johnson] - George Dawson's Chocolateers - 12/47
111 My Buddy/Swing Teaser - Thornton "Dry" Ross" with George Dawson's Chocolateers - 12/47
112 Mid-Semester Blues/I'm So Right Tonight - Evelyn Collins with George Dawson's Chocolateers - 12/47

Hi-Lo (Chocolate Williams & His Chocolateers)
1402 Good Story Blues/Lady Ginger Snap - 4/52




Unca Marvy's Home Page
More Articles