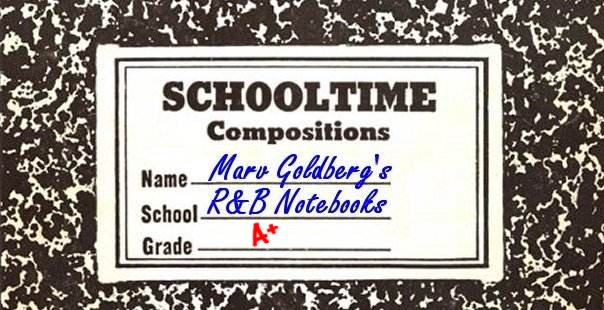 Dolores Brown
By Marv Goldberg

© 2020 by Marv Goldberg
First and foremost, Dolores Brown was a band singer. And a very good band singer at that. We can tell because she was hired by the likes of Duke Ellington, Erskine Hawkins, Don Redman, and Lucky Millinder.

I was surprised at how seldom her name was misspelled as "Delores", but it happened. As usual, I'll just print what they give me, without further comment.



Dolores Golden Brown was born in Brooklyn on April 14, 1920. ("Golden" was her grandmother's given name.) Her parents were William Brown (a trombonist) and Edna Hiddleston, a pianist. (Edna was later adopted by her mother's second husband and became Edna Crowley, the name Dolores gave to Social Security.) Dolores was the oldest of three children: Consuelo Brown was five years younger and William Brown, Jr. was seven years younger.


[Her trombonist father was leader of Bill Brown & His Brownies (sometimes Bill Brown's Brownies). They had a radio program in 1926 and recorded a few sides for Brunswick from 1927-9. He kept a group together until at least 1944.]

The first we hear of Dolores Brown in print is in the November 15, 1930 New York Age, which reported on a show held in the auditorium of the Central Branch YMCA (Brooklyn) on November 7. She was one of the "program girls" in the recital. (I suppose you're not particularly interested to know that she participated in a Thanksgiving pageant at P.S. 127 on November 29, 1933.)

By 1936, she was attending Girls' High School, on Nostrand Avenue in Brooklyn. The January 18, 1936 New York Age gave us what is probably the most important fact about her: "'Bub' Lewis and Dolores Brown are star-gazing." For several years, she'd be romantically linked to Leslie "Bub" (or "Bubba" or "Bubber") Lewis, a cornet player.

Dolores sang "I'm In The Mood For Love" and "In My Solitude" at a social function held by the Falcon Aviation Club at the Bedford Palace Ballroom in Brooklyn on February 21, 1936: "Special entertainment for the affair was furnished by two of the borough's most popular maidens, Ethel Baillou and Dolores Brown, both high school students, but ambitious young singers." (I don't know how far Ethel progressed, but in the 1940 census, she was a singer in a theater.)

More things we need to know, courtesy of the February 13, 1937 New York Age: "It's very queer that Dolores Brown and Bubber Lewis had an argument before he left for South America but Doadie had to have some fun while he was away. All will be honkey-dorrie in a few days, because he's en route for home." Now that you know it all, is there any need for me to continue with this article?

Oh, what the heck? Might as well talk about her singing career as long as I'm here.


Dolores Brown is first mentioned as a professional singer when she appeared at the State Theater (Poughkeepsie, New York), for the big Easter Follies show, on April 22, 1938. She was billed as "Singing New Swing Hit Songs".

Per the May 14, 1938 Pittsburgh Courier: "Dolores Brown, the current song sender at the Black Cat nitery in the village, has really got something here - voice and all." The Black Cat. ("Where Harlem Goes Bohemian") was at West Broadway at 3rd Street in Greenwich Village; Amanda Randolph was the club's MC. Since no Black Cat ads ever mentioned performers, I don't know when Dolores started there (although it must have been soon after the State Theater show).

The July 15 Brooklyn Daily Eagle had this: "A new revue has opened in the Black Cat Greenwich Village landmark [it had been around since 1890], with a sepian cast. The 'Black Cat Follies' includes Dolores Brown, songstress; the Lang Sisters, dancers; and Amanda Randolph, master of ceremonies. Basso Millington and his Swing Marvels continue to provide music." The July 22 Brooklyn Daily Eagle said that the Wallace Brothers (dancers) had been added to the cast, along with comedian Aaron Palmer.

The July 23 Pittsburgh Courier talked about a different revue ("The Black Cat Frolics") that was to begin on July 25. It would star "Dolores Brown, Half-Pint Jackson [who would be in Vanita Smythe's "Low, Short, And Squatty" Soundie in 1946], Buddy Gilmore, the Lang Sisters, Basson [sic] Millington and his 'Swing Marvels', with the old reliable Amanda Randolph as mistress of ceremonies. Peaches and Palmer dance team is also in the revue."


Dolores later said that she sang at the Apollo and did so well that she was hired by pianist Duke Ellington, as one of his band's singers. At that point, she dropped out of school. She has to be talking about appearing in the Apollo's Wednesday night amateur contests. The only time that Ellington could have seen her, was the week of June 10, 1938, when he was playing there (unless he dropped into the Apollo whenever he was in New York). Soon after that, however, Duke was hospitalized for a while, delaying her start with the band.


Dolores was new with Ellington at the end of August 1938. There was a photo of her, with Duke and his other singer, Ivie Anderson, in the September 3 Pittsburgh Courier (a weekly newspaper). No August ads have her name, but they were, presumably, sent to papers prior to her hiring.

[NOTE: most band ads (no matter which band she was with) don't feature singers' names. Throughout the rest of the article, I'll mostly report on appearances where her name was mentioned.]

On September 22, 1938, Ellington opened at Loew's State Theater in Manhattan. Said the September 24 Pittsburgh Courier: "Aside from presenting Dolores Brown, a new vocal sender from the band; Ivie Anderson, an old superb voice standby; Jigsaw Jackson, the human corkscrew; and Stump and Stumpie [sic], sensational dance and comedy duo, Mr. Ellington presented several of his newer tunes which met with much favor and rocked the State from stem to stern."


Right after that (the week of September 30), the Ellington unit went into the Apollo Theater. Dolores was mentioned in the ad, along with Ivie Anderson, Millie & Bubbles, Bill Bailey, Herman Reed, George Wiltshire, Sandy Burns, and John La Rue. Said the October 1 New York Age: "As usual, Ellington brings with his organization lovely Ivy [sic] Anderson, song stylist superb and a new find - pretty Delores Brown."


Then, it was the Palace, in Cleveland, for the week of October 7, 1938. Sometime in November, the unit appeared at the Maple Leaf Gardens in Toronto.

When they played the Eighth Regiment Armory (Chicago) on December 8, 1938: "Between dances, the dance lovers besieged Ivy [sic], Duke, and the new vocalist Dolores Brown for autographs." (Indianapolis Recorder of December 10.)


Then, it was back to New York, where they played the Brooklyn Strand Theater from December 12-15. The ad said of Dolores: "Singing Songs You Like". (I'm not sure I would have gone if it had said "Singing Songs You Don't Particularly Care For".)

The Ellington band then journeyed North of the Border to play at the Forum (Montreal) for New Years Eve.

They were back in New York for the "Fifth Annual New Year's Concert", sponsored by the Harlem Branch YMCA and held at the Great Hall of City College on January 3, 1939. It was held, unfortunately, some 20 years before I trod its hallowed halls.


January 5-7 found them at Proctor's in Schenectady, New York. [For you non-New Yorkers, it's pronounced skih-NECK-tih-dee.] It was Duke Ellington, His Famous Orchestra and Big Revue, featuring Ivie Anderson, Chuck & Chuckles, Earl & Francis, and Dolores Brown. On January 13, it was a week at the Grand Theater in Philadelphia, with the 3 Chocolateers and Cook & Brown.

But that was pretty much it for Dolores and the Duke. Ellington started a week at the Paramount Theater in Newark on January 20, 1939; the ad mentioned Ivie Anderson and the Chocolateers, but not Dolores. When Ellington appeared at the State Theater in Hartford on January 27, Jean Eldridge ("latest singing find") had replaced Dolores.


No reason was given for Dolores leaving, but by February 7, she was appearing at the Kit Kat Club in Manhattan. The February 7 Pittsburgh Press called her "a brown mixture of Ethel Waters and Florence Mills". She was still there in April, along with Dorothy Saulters, Edith King, and Flash & Dash.

This tripe appeared in Dorothy Kilgallen's April 3 syndicated column:


Dolores Brown, the singer at the Kit Kat Club, was crooning a hot song when her wedding ring fell off her finger and rolled under a ringside table. When she had finished her song, Dolores retrieved the ring and apologized to the pretty blond sitting at the table.

"Oh, that's all right," smiled the blond. "I've dropped a few myself."

The blond was Peggy Hopkins Joyce.


Peggy Hopkins Joyce was a much-married actress, model, and dancer. Since Dolores wasn't married at the time (see the next paragraph), this is a pathetic attempt by a press agent to get his client's name into the press. (Which one was his client is both a matter of conjecture and a matter of no importance.)


Bubba's back! More important info from the May 20, 1939 New York Age: "When Dolores Brown, the Macon Street [Brooklyn] warbler, blends with Bubba Lewis, she will not sacrifice her marriage to her career - but, she insists, for some time now, she will not sacrifice her career to marriage."

And, it rolled on (per the July 29 New York Age): "Delores Brown took a night off from her nightingaling and spent it with Leslie Lewis."


A new job. The August 17 California Eagle: "Dolores Brown, formerly with Duke Ellington's orchestra, has signed with Erskine Hawkins." Trumpeter Hawkins was nicknamed both "The Twentieth Century Gabriel" and "The Hawk".

I plagiarized this, verbatim, from an article I found on Ida James, by some obscure writer named Marv Goldberg:


The August 26, 1939 Pittsburgh Courier had a screaming headline: "Dolores Brown In, Ida James Out".



Ida James of the charming face and small voice experienced another change in her song career last week when she was replaced as feature vocalist with the Erskine Hawkins top flight swing aggregation by the just as charming but heavy voiced Dolores Brown. [Neither "small" nor "heavy" was meant as a criticism.]

Having been with the Hawkins crew several dance seasons, the sudden change in the vocal department was taken as a surprise to the profession in this vicinity. According to Hawkins, who will soon replace Ella Fitzgerald at the Savoy Ballroom there was no break with Miss James, but he released her as she had decided that she was better suited for moving pictures than singing with a band.

Dolores Brown, who replaces her, has a wide reputation as a swing singer and is ideally suited for Hawkins' band. A frequent feature at the Apollo Theatre where she is a great favorite [other than unknown Amateur Night appearances, she'd only been there once], she broke into headline print early this summer [sic; they meant last summer] when Duke Ellington selected her to sing with his band.


From the New York Age of August 26, 1939): "Dolores Brown, songstress with Erskine Hawkins and heart-throb of Bubber Lewis, sings most of her songs over the radio just to him and the broadcasting officials, who don't allow personal messages aren't hip."

It didn't take Dolores long to begin recording with the Hawkins orchestra. On October 2, 1939, she recorded "Rehearsal In Love" and "More Than You Know" for RCA's Bluebird subsidiary.


Later in October, Bluebird issued "Rehearsal In Love", from, said the label, the Sepia Art film "Dress Rehearsal". This is a now-lost movie written, produced, and directed by Eddie Green (who played Ko-Ko in Bill Robinson's "Hot Mikado"). According to Mark Cantor (of Celluloid Improvisations), the song was sung under the film's opening titles (but by whom is no longer known.)

[NOTE: All of Dolores Brown's vocals ended up on one side of a Hawkins release. With a single exception, there were no reviews, and few ads even mentioned them. In truth, the Erskine Hawkins unit was looked on as a great swing orchestra and several columnists thought that vocals kind of got in the way.]

A little blurb in the November 4 Washington Afro-American said: "Dolores Brown, in the short space of her nineteen years, has sung with the Duke Ellington orchestra, the Savoy Sultans, and Erskine Hawkins's outfit, of which she is the present canary." I imagine that, when the Hawkins band and the Savoy Sultans were both at the Savoy Ballroom in October, she'd sung some numbers with the Sultans. Her name isn't otherwise linked with them.

The December 2, 1939 New York Age not only told us that Dolores was on the air with the Hawkins orchestra (from the Savoy Ballroom), but she's still "Bubba Lewis's lovely". However, we now bid a fond farewell to Bubba; they'd break up by the end of the year. [I can see that there's not a dry eye in the house.]


Bluebird released Dolores' next record, "More Than You Know", in December 1939. On December 20, 1939, she recorded two more songs with Erskine Hawkins: "I Hadn't Anyone Till You" and "Fine And Mellow".


Bluebird issued "I Hadn't Anyone Till You" in January 1940. The record probably came out just in time to be sung at the band's appearance at the Apollo Theater the week of January 19. Advertised were the 3 Peppers, Dolores Brown, Jimmie Mitchell (Hawkins' alto sax and male vocalist). [Note that James Henry "Jimmy" Mitchell's name is inconsistently seen as both "Mitchell" and "Mitchelle" on record labels and in ads (and it was "Mitchelle" in the 1940 census). Both spellings were used often, but "Mitchell" seems to be correct (at least that's the name on his tombstone - he died in 1972).]

The New York Age (March 2, 1940): "Dolores Brown in NY hosp since last week. Has inflammation. Is visited daily by Erskine Hawkins." Sounds like a cheap telegram.


In the April 1940 census, Dolores was still living with her parents and siblings. She said she was a band singer. Her father was a "dance hall musician".



The next Bluebird record was April's "Fine And Mellow". A real blues number, it was an audience favorite over the years. There was another Bluebird session on April 26, 1940: this time, she sang "Too Many Dreams" and "You Bring Me Down".


The May 4, 1940 New York Age told us that the Hawkins band was in Norfolk, Virginia, but they didn't say where. On May 19, the band was at Chicago's Savoy Ballroom, playing to a capacity crowd of 5000. It was back to the Apollo the week of May 31, this time appearing with the 5 Cracker Jacks ("acrobatic sensations"), and the Miller Brothers & Lois (dancers).


On June 10, 1940, Dolores recorded "Ashes In The Tray". That same month, Bluebird issued "You Bring Me Down". On June 14, the Hawkins band appeared at Tomlinson Hall in Indianapolis. A few days later (the 19th), they were at the Moonlight Ballroom in Canton, Ohio.

Prior to the Erskine aggregation appearing in Memphis on July 5, the June 29 Pittsburgh Courier had this bewildering piece:


The Sub-Deb Social Club aided by promoter Rob Wright of the Brown Derby Cafe will bring "Tuxedo Junction" to Beal [sic] Street on July 5. Erskine Hawkins and his famous band coupled with Miss Delores Brown featured vocalist, plus the soothing voice of Jimmy Mitchell, will demonstrate to Memphians just how and why they are now one of the nation's topnotch sepia attractions. Delores is an Ellington find, having been employed in 1938 to temporarily fill the bill during the illness of his singing star, Ivy [sic] Anderson. Dee as she is affectionately called clicked immediately in 1939 she was signed by Tate and both leaped into prominence with the popularity of the now famous song "Tuxedo Junction." [Yes, that was all one sentence with no punctuation.] As usual the Church Park Auditorium will be the scene of the attraction.


So much wrong with that one paragraph:


Ivie Anderson ("The California Songbird") was advertised with Ellington much more than Dolores during August 1938, so that "illness" story sounds concocted.

I have no idea how "Tate" got in there. The only one I can think of is sax player Buddy Tate, who was with Count Basie at the time.

"Tuxedo Junction" was a monster hit for Hawkins (#7), as well as Glenn Miller (#1). It was written by Erskine Hawkins and two of his sax players: Julian Dash and Bill Johnson (who would go on to start the Musical Notes), However, "Tuxedo Junction" started life as strictly an instrumental (recorded prior to Dolores even joining the band), so Dolores could not have "leaped into prominence" because of it. (Songwriter Buddy Feyne would put lyrics to it, but nothing ever indicated that Dolores sang them.)


Around July 1940, Bluebird released "Ashes In The Tray".


July 7 found the band at the Cotton Club in Nashville. A blurb in the July 6 Nashville Banner had this: "He [Hawkins] organized his orchestra while he was a student at the State Teachers College in Birmingham and all his musicians are natives of Alabama." Well, Hawkins was certainly born in Alabama, but Bill Johnson came from Florida and Julian Dash was from South Carolina, so draw your own conclusions.


They were at the Cramton Bowl, in Montgomery, Alabama, on July 15. Two nights later, it was Sacred Heart Auditorium in Greenville, Mississippi.



Bluebird released "Too Many Dreams" in August 1940. (It showed up in an August 10 RCA Victor / Bluebird ad. "Magnetize your machines with the music that nabs the nickels!") The flip, an instrumental called "Dolomite", refers to the name of a community in Birmingham, Alabama, Hawkins' home town.

On Sunday, July 28, the band was at the Rhythm Club in New Orleans. The show was reviewed in the August 3 Pittsburgh Courier:


Playing up to expectations as an exponent of contemporary swing, Erskine Hawkins, who has been referred to as the "Twentieth Century Gabriel," thrilled hundreds of music lovers at the Rhythm Club Sunday night.

At the beginning and completion of each rendition, the crowd roared loudly for more of the soothing rhythm. The band's renditions of "Whispering Grass," "Cherry," "There Wasn't Anyone Till You" [sic], "Fine And Mellow," and his pet number, "Tuxedo Junction," were eagerly received by the jitterbugs.

Miss Dolores Brown, alluring bronze beauty with the band, sang several excellent numbers. Other numbers were sung by Jimmy Mitchell, featured male vocalist, and saxophone player.


The headline in the August 16, 1940 San Jose [California] News said: "Dynamic Dolores Brown Sings With Hawkins Band":


When "The Twentieth Century Gabriel" and creator of "Tuxedo Junction," Erskine Hawkins brings his world-famous orchestra, consisting of 16 outstanding artists, to play and entertain from 8:30 p.m. to 1 a.m. at the San Jose Civic Auditorium this evening, Friday, August 16, another personality will be among those present in the person of gracious and charming Dolores Brown.

In 1939, Hawkins offered "Dee", as she is familiarly known to her intimates, the chance to join his orchestra as featured vocalist. Dolores accepted and became not only the singing star, but the only addition or change made in the band since its beginning in 1930.

With the creator of "Tuxedo Junction," Miss Brown has found her niche and is now considered one of the most outstanding delineators of popular songs. Her recordings and coast to coast broadcasts, with Hawkins from New York have won her an enviable popularity among the radio audiences and record fans. [Hawkins had a radio show on NBC.] The Erskine Hawkins-Delores Brown combination is now as famous as was the late Chick Webb-Ella Fitzgerald duo. She is 5 feet 3 1/2 inches tall with long black hair and a gracious and charming personality.

The also popular Jimmy Mitchell, saxophonist in the band, will also be featured in the vocal spots with Miss Brown.


I wish I were a press agent.


After that, they traveled up to Oakland, where they appeared at Sweet's on August 18. There was a little article in the August 16 Oakland Tribune:


A smile and a pat on the back!

That's the magic formula through which Erskine Hawkins, brilliant young dance maestro, who will appear at Sweet's Sunday night, is able to get his musicians to "play over their heads" and ring up amazing hits where they perform.

Hawkins … has this to say about band leading: "a dance band director should assume the role of an appreciative audience to lend his musicians inspiration and zest. Like any other normal human being, a musician does his best when he is enjoying his work and knows he is being appreciated."


On September 21, 1940, the band appeared at the Fairgrounds in Dayton, Ohio; they'd been playing at an unspecified venue in Chicago. September 23 found them at the Greystone Ballroom in Detroit. The next night they were at Archie's Pal-O-Mar in Lansing, Michigan, and the night after that it was East Market Gardens (Akron, Ohio) at a charity ball.

While it was never advertised, a blurb in the September 28, 1940 Billboard said that they'd appeared at New York's Savoy Ballroom "about 30 times in the last six years". That's probably where their radio broadcasts emanated from.

"Dolores Brown Features Plugging Pinkard Ballard [sic]" screamed the October 5 New York Age headline: "Dolores Brown, featured vocalist and recording artist with the popular Erskine (Tuxedo Junction) Hawkins Orchestra picked Maceo Pinkard's new ballad titled: I'm Contented Like I Am to introduce while on the road playing theatres and dance dates, and almost positive that she will later record the song for a Bluebird release." This was supposedly a Big Deal because Pinkard was black. However, he only wrote the music; the lyrics were by William Tracey, who was white. Also, there's nothing to suggest that anyone ever recorded it. However, don't dismiss Pinkard; you may have heard of a couple of other tunes that he'd written the music to: "Sweet Georgia Brown", "Gimme A Little Kiss (Will Ya Huh?)", and "Them There Eyes".


November 15 found the Hawkins band at the Knights Of Columbus Auditorium in Rochester, New York. On November 20, 1940, Dolores recorded "S'posin'" with the Hawkins band (but not "I'm Contented Like I Am").

And now, "Bubba" Lewis left behind in the dust, Dolores found true love. The New York Age of December 21, 1940 reported: "Did Delores Brown, Brooklyn thrush who has been such a bit with Erskine Hawkins' crew and Marcellus Green of the same outfit finally up and marry? 'Tis rumored they did. And we know that they've been planning such a move for months."


Not only a rumor, but a fact. On December 2, 1940, Dolores and trumpeter Marcellus Green were married in Brooklyn (with Erskine Hawkins as the best man). It was reported in the December 28 Billboard marriage column: "Marcellus Green, member of Erskine Hawkins' orchestra, and Dolores Brown, singer with the orchestra, recently." Marcellus Jackson "Monte" Green was born on January 19, 1914 in Birmingham, Alabama.

The New York Age of January 4, 1941 reported a reunion: "Ida James has been signed to replace Dolores Brown as the vocalist with Erskine Hawkins' orchestra. Dolores, who replaced Miss James as the band warbler some time ago, has just been married to Marcellus Green of the Hawkins trumpet section, and has left the band to assume the housekeeping duties." Fortunately for Women's Lib, the equivalent article in the Pittsburgh Courier of the same date finished the sentence: "... has left the band to assume housekeeping duties, but at the same time is in the market for a new job."

Once, on August 26, 1939, the Pittsburgh Courier headline had said "Dolores Brown In, Ida James Out". Now, the January 4, 1940 Pittsburgh Courier screamed "Dolores Out, Ida In As Erskine Vocalist".


In January 1941, Bluebird issued "S'posin'", Dolores' last appearance on record for a while.



However, it didn't take Dolores all that long to find work. On May 17, she began a stay at the Club Caverns, in Washington, D.C.

The September 8, 1941 Brooklyn Daily Eagle reported: "Dolores Brown, famous sepia vocalist has joined Dave Martin and his orchestra in the Hotel St. George's Bermuda Terrace as vocalist substituting for the popular Dee Williams, who is having a tonsillectomy and will be out for about a month. Miss Brown joins Brooklyn's favorite orchestra after a long stay with Erskine Hawkins and his band in Chicago. Prior to the Hawkins engagement she was with Duke Ellington and his famous Cotton Club Orchestra." Martin's band would play there for at least two years.

The October 16, 1941 Nashville Banner, in a little blurb about Erskine Hawkins performing at that city's Paradise Ballroom on the 21st, said his singers were Dolores Brown and Jimmy Mitchell. Was she back with him for a few performances? Nothing ever said (and she wasn't mentioned in the press again until the following June).


A June 20, 1942 advertisement for Smalls' Paradise in Harlem (135th Street and 7th Avenue), has Dolores appearing in the Clover Leaf Bar along with the Earl Bostic Orchestra. Her name was in ads through at least August 15. While there, she found time to appear with Bardu Ali's orchestra at Waller's Post Lodge on the Boston Post Road in Larchmont, New York. (Bahadour "Bardu" Ali had once been the bandleader for Chick Webb's Orchestra and would go on to be associated with Johnny Otis.)

And then, tragedy struck. The Bristol (Tennessee) News Bulletin of August 11, 1942 reported: "Trumpet Played Killed, Band Plays":


NASHVILLE, Aug. 11. Death of Marcellus Green, trumpet player with Erskine Hawkins orchestra, in a traffic accident failed to cancel the show last night and the band played for a negro dance here. The musician was killed near South Pittsburgh [in Tennessee, near Chattanooga] yesterday when the car in which he was riding left the road.


Four others were injured in the August 9 accident: Avery Parrish (piano), Haywood Henry (baritone saxophone), Henry LeMeyer "Lee" Stanfield (bass), and Cyril Shand (Hawkins' assistant).

The accident turned into a cause célèbre for booking agent Moe Gale. The August 15 New York Age had this:


Gale's office, which recently made representations in Washington, D.C., for special consideration for Negro bands, which heretofore have travelled in their own special buses, issued a statement that the accident would not have happened if Hawkins' band had been traveling by bus. "Negro bands," Gale's statement said, "cannot travel by railroad down South and because of the rubber and gas shortage [remember, this was during World War 2] they have not been permitted the use of buses. Although there are few details as yet, the witnesses all agree that the accident would never have happened if the band had been touring by bus. What is the government going to do?"


Green's Tennessee death certificate gives his wife's name as "Deloyce Green". The cause of death was a crushed chest and a fractured skull. He died about a half hour after being admitted to the hospital.

Dolores was still being advertised at Smalls' Paradise in their August 22 ad, but it might have been something that had been submitted prior to the accident.


There was no further mention of Dolores Brown until she turned up on a couple of recordings done for Joe Davis (who had written "S'posin'") in December 1942 and released on his Beacon label in January 1943: "Cold Winter Papa" and "20-99 Blues". These, to me, are ghastly, although that's not Dolores' fault. In August 1942, James C. Petrillo, head of the American Federation of Musicians, placed a ban on union musicians doing any recording; it would remain in effect for about a year. So, record producers were stuck. They either released recordings made prior to the strike, recorded singers a cappella, used non-union musicians (or ones who pretended to be, recording under different names [see my Red Caps article]), or got around the ban by using instruments that the union didn't recognize as being "serious". One of those was the harmonica, and on these songs, Dolores was backed up by the Polka Dots, four harmonica players: Frank Andriello, Hy Dolber, Ralph Files, and Michael Chimes. "Cold Winter Papa" would have been a nice effort if she had had a decent band behind her.

[Note that the Polka Dots on the King Odom Quartet's 1948 "Mary Lou" were actually the Harmonicats, a different group of harmonica players used for the same reason - another musicians' recording ban.]

The first review ever of a Dolores Brown recording was in the February 6, 1943 Billboard:


The Beacon label brings a new race voice to the waxes in Dolores Brown, and for the blues singing gal makes for acceptable listening, altho short on packing the excitement of many of the back biting blues singers of old. [What do you mean you don't understand that sentence; it's perfectly unclear.] Fact is there is no bite at all to her wailing, altho the songs selected allow for full expression of sincerity. Petrillo-inspired musical accompaniment is provided by the Polka Dots, quartet of harmonica players, whose conception of the blues undoubtedly begins and ends with St. Louis Blues. Nonetheless, the blowing of the harmonicas is plenty commercial, doubling up the tempos with a shuffle rhythm and much in keeping with the commercial style of Miss Brown's ersatz blues singing. Leslie Bacon's 20-99 Blues packs plenty of homey philosophy in the lyrics and gives sage counsel on feeling like sweet 16 when you are 60.


Although they claimed it might be commercial, it's not a good review at all.


March 14 found Dolores as part of the "Black And White Revue" at the Casino Theater in Pittsburgh. It ran for a week and I can't say I ever heard of anyone else who was in it. From there, the revue went to the Lyric Theater in Allentown, Pennsylvania for a couple of days. It ended up at the Globe Theater in Boston the week of March 30. Under the name "Nonsense Of 1943", it was at the Gayety Theater in Montreal on April 8. (Tiny Fuller and Harry "Shuffles" Levan were two of the white members of the cast.)


After that, she appeared at Chicago's Rhumboogie, along with Tiny Bradshaw's band. That show was advertised for two weeks, starting on April 23. Dolores was back at the Rhumboogie on May 28, along with the 3 Riffs and Marion Abernathy. Bradshaw's band had been there all the while.


And then, she hooked up with another Marcellus: Marcellus Wilson, who produced revues for the Club Zombie in Detroit. Starting June 14, 1943, Dolores was in "Swinging The Swing Shift", along with comedians Troy Brown & Baron Lee ("The International Nit-Wits"), Miss Rhapsody [Viola Wells], and a cast of others whom I never heard of. It seems to have played for two weeks.

The June 12 Detroit Tribune had this, about the Club Zombie:


This is Marcellus Wilson's first big production and patrons will be awaiting the after shades of night come Monday [June 14] when "Swing On The Swing Shift" [sic; it should be "Swinging The Swing Shift"] takes over the spotlight with such popular and well-known personalities as Miss Rhapsody, Turner and Burelle, Baron Lee and Troy Brown, Dolores Brown, and a few new faces in the chorus.


On July 14, she was advertised as being back with Tiny Bradshaw at the Rhumboogie. But only two weeks later (July 21) she was with Roy Eldridge's orchestra at the Onyx Club on West 52 Street in New York. Then, on July 28, it was back to the Rhumboogie and Bradshaw. She was obviously heavily into commuting.


By January 1944, Dolores had become the singer with Don Redman's Orchestra (along with his male singer, Dick Vance, who was also a trumpeter and arranger). Replacing another Dolores (Dolores King), she was with them when they played the Loew's State Theater (Manhattan) from January 13-19, 1944. (She sang a current war lament: "They're Either Too Young Or Too Old".) The band had spent the prior six months or so at the Cafe Zanzibar, from which they'd done a thrice-weekly radio show. I guess Redman had a "type" of girl singer that he hired; Dolores King and Dolores Brown are cast in the same mold.

The January 22, 1944 Billboard reviewed the Loew's State show. The relevant sections:


Don Redman ork (14) [they mean 14 musicians], fresh out of the Zanzibar, provides a passable collection of jump tunes, with the total impression neither here nor there.

Dick Van [sic], out of the band [that is, a member of the band], does a vocal of no significance, and Dolores Brown, warbler, sings Shoo-Shoo Baby and Too Young Or Too Old to a fair reaction.


[Strangely, everything that I read about Don Redman said that he'd broken up his band in 1940 and gone into songwriting and arranging. No one mentions that he had an active band starting in 1943 and lasting through at least mid-1948. In 1947 they even toured Scandinavia.]


Right after Loew's State, the band was booked into the Apollo Theater for the week beginning January 21. Others on the bill were the Crackerjacks, the 3 Chocolateers, the Cabin Girls (three girls who were once part of the Cabin Kids), and comedians Johnny Vigal, John Mason, and Edna "Yack" Taylor.

The February 12 Cleveland Call And Post talked about how Redman managed his band:


Before Don Redman permits his men to go on the stage or begin a broadcast, they must tune their instruments. The tuning almost assumes the form of a ritual. Don seats himself at the piano, strikes an "A" as each man files by, matching the leader's note on his instrument. Don, himself, plays every instrument in the band.


A photo of Dolores appeared in the February 19, 1944 Weekly Review (Birmingham, Alabama) announcing her as a pin-up girl ("Pin This Up Soldier!"). The caption said:


Vivacious Dolores Brown wants every soldier, sailor and marine to know that she is their Valentine. (Come one, come all!) And, boys, Dolores will gladly forward an autographed picture of herself if you write in and make the request. All letters are to be written direct to the singing star with Don Redman's Orchestra in care of this newspaper. The editors as a contribution to the morale of our fightin' men will oblige by forwarding the requests to Miss Brown.


While that was a cute campaign, it never seems to have run in any other newspaper. However, the July 8 edition of the Alabama Citizen claimed that "... boys in the armed forces have swamped de-lovely, de-lightful Dolores Brown with requests for her autographed photo, and yes, we're wondering if she's not the nation's No. 1 pin-up." [Take that, Betty Grable!]


On February 25, 1944, the Redman unit was at the Paradise Theater in Detroit, along with comedians Crackshot Hackley, Vivian Harris, and Patterson & Jackson. Also on the bill was someone named "Floyd Dickson"; is this the future "Floyd Dixon"? Probably not. The March 4 New York Age told us all we need to know about the show: "Don Redman's ork into the Paradise Theatre with lovely Dolores Brown honey-ing the honey-buns with her tuneful tunes." Why can't these things come with a translation?


The Redman crew played for a dance at Lincoln Square Center (66th Street and Broadway in Manhattan - "New York's Newest Ballroom") on March 24, 1944. One minute after midnight on April 9, Redman and company were at the Chestnut Street Hall (Harrisburg, Pennsylvania) for the Annual Easter Ball.


Dolores' sole known recording with the Redman orchestra was "Great Day In The Morning", recorded for a V-Disc in May 1944. (The flip had two numbers by Louis Jordan.)

Why this was reported in the Indianapolis Recorder (July 22, 1944) and not any other paper is as big a mystery as why it was even reported in the first place: "Dolores Brown, the vivacious vocalist, has moved to suburban Jamaica, L. I., with her family." Jamaica is actually a section of Queens, New York, but I was never able to find any listings for the Brown family there.


Another band left behind. By August 1944, Dolores was gone from Don Redman's orchestra and was appearing at the Onyx Club in Manhattan, along with Stuff Smith, Hot Lips Page, and pianist Toy Wilson (formerly of the 3 Peppers). She was still there in the middle of November.

On October 27, Dolores was one of the acts that appeared at the New York Newspaper Guild Canteen anniversary. She was in the company of Carol Landis, Jackie Gleason, Andy Russell, the Barry Sisters, and Josh White.


The March 24, 1945 Pittsburgh Courier said: "Speaking of the [Lucky] Millinder aggregation, Delores Brown is the new female vocalist [unintelligible] Judy Carol who remained on the West Coast." Dolores was with Millinder when he played the Apollo Theater the week of March 23, but it was Ida James' name in the ads, not Dolores' (although the show's write-up mentioned Dolores).


With Millinder, she appeared at the Paradise Theater the week of April 6, 1945. However, the association didn't last, and, after only two months, she was appearing at the Elks' Rendezvous in New York in late May. Millinder would replaced her with Annisteen Allen.

And then, Dolores re-joined the Erskine Hawkins Orchestra, which was appearing at (and broadcasting from) the Blue Room of the Hotel Lincoln in New York.


They played the Earle Theater in Philadelphia the week of July 13. Others on the bill were Ben Carter & Mantan Moreland and the Edwards Sisters. The July 14 Philadelphia Inquirer talked about her performance at the Earle: "Dolores Brown, vocalist, was deserving of appropriate whistles of approval which greeted her on her appearance and followed her singing of There's No You and Tabby The Cat."

Next was a five-week appearance at the Strand Theater at 47th Street and Broadway, starting on July 27. [Two weeks into the engagement, the Charioteers were added.] One of the songs they did was "Miller Junction". The July 27 Brooklyn Eagle explained it:


Erskine Hawkins, whose band begins a five-week engagement at the N. Y. Strand today, has composed a special number for the occasion, as it marks his initial appearance in a big time Broadway Theater.

Titled "Miller Junction," the specialty is a sequel to Hawk's jive classic, "Tuxedo Junction," and is presented as a musical tribute to his late close friend and fellow maestro, the missing Maj. Glenn Miller. It was Glenn's rendition of the original "Junction" that skyrocketed the tune and the Miller band into smash hit brackets almost six years back. Completed after two months of arranging and copying chores, "Miller Junction" features every soloist in the "20th Century Gabriel's" aggregation, including vocalists Dolores Brown and Jimmy Mitchell, for whom special lyrics were added.


There was a big article titled "Dolores Brown Fights Way Up Despite Heartbreaks" in the August 4, 1945 Afro-American.


Occupying the featured vocalist spot with Erskine Hawkins's band is delectable Dolores Brown who recently returned to her singing chores with the "Tuxedo Junction" crew after a five-year absence, during which she performed in various clubs in New York and out of town.

Dolores is glad to take up where she left off, and rejoined the band during its ten-week engagement at the Lincoln Hotel where it broke the racial ban. Following this, a week's engagement at the Earle Theatre, Philadelphia, proved highly successful for her and the orchestra, and now she is all set at the Strand Theatre, where they moved in Friday, July 27.

Too few people know of her heartbreaks after she quit the band in 1940 to marry one of the musicians, the late Marcellus Green, who was killed in an automobile accident; and of her courageous return to show business. Dolores thought that she was through with singing, but fate played a different hand.

In an extensive AFRO interview at the Savoy Ballroom, where she was rehearsing with the band, Dolores told of her career.

Brooklyn-born, of parents who were professional musicians, she was encouraged to play the piano at an early age by her trombone-playing father, Bill, and her mother who was a pianist.

"My dad worked at the Rainbow Gardens [147 East 125 Street in Harlem] for 16 years, and the only way they could throw him out was by closing the place down [in 1944]," she laughed. "I attended Girls' High School, also Lena Horne's alma mater. When I was learning how to play the piano, dad decided that voice was more important and he helped put me in amateur shows in RKO and Loew's Theaters in New York and New Jersey."

"I won most of these contests. Second prize was the least I ever got. The agents who staged the shows paid me two or three dollars, I was really raising Cain. When they sent me to New Jersey, I had to pay my own expenses for traveling and buy my own dinner, too . . . all on the two dollars they paid. However, it was a good experience for me."

Dolores was a pet of Major Bowes and his radio Amateur Hour, and he wanted to send her on tour many times. She refused, not wanting to leave school. [I can't find any link between Major Bowes and Dolores, but he did put together traveling shows, in several categories, featuring past winners.]

"During the summer of 1937, I got a job singing at the Black Cat in Greenwich Village [it was actually the summer of 1938]," she continued, "and in 1938, I appeared at the Apollo Theatre. I did so well at the Apollo that Duke Elling [sic] signed me to sing with his band . . . and that was the end of my schooling."

She sang with Ellington for six months, and in 1939 joined Hawkins with whom she remained until her marriage in 1940. After her husband's death, she emerged from retirement in 1942, and in addition to night club work, sang with Don Redmond's [sic] band. Then she rejoined Hawkins's orchestra.

Dolores has a sister, Consuelo, and a brother, William.

Strangely enough, she has shied away from going to Hollywood. When she worked at the Zanzibar, she received a movie offer from RKO which she never took up. She explained that she didn't know why she did this.

"My plans are to reach a point where I can work for myself and earn the money I feel I should be making," she said. [Doesn't sound like Hawkins paid all that well.]


On August 31, 1945, the Hawkins crew, which now included pianist Ace Harris (who'd once been the accompanist for the Ink Spots), appeared at the Apollo Theater for a week.


For some reason, Joe Davis re-released "Cold Winter Papa" and "20-99 Blues" on his Joe Davis label in September 1945. They sounded just as ghastly two years later.


October 19, 1945 found Hawkins and company at Chicago's Regal Theater for a week. On October 28, it was the Paradise Theater in Detroit, and on November 19, the Public Auditorium in Cleveland for one night.

Then, it was back to New York, where, on November 21, Dolores and the band recorded "I Guess I'll Have To Get Along Without You" for RCA. The tune had been written by Bob A. Davis of the Beale Street Boys.

On November 29, they opened at the State Theater in Hartford for a week. The Hartford Courant of December 1 had this strange item: "Dolores Brown is such an eyeful she nearly got an ovation, but I still think it's looks and not singing." Doesn't sound much like the writer liked her voice.


On January 2, 1946, they were at the Granada Ballroom in Wilkes-Barre, Pennsylvania, and on January 17 at the Manhattan Casino in St. Petersburg, Florida.


Also in January, Victor Records released "I Guess I'll Have To Get Along Without You" (the flip was a Hawkins instrumental, "Holiday For Swing"). It was reviewed in the February 2 Billboard:


Hank's crew and the trumpetooter himself really display their versatility on these two sides. "I Guess" is taken in a moderate-slow tempo for the most part and has plenty of what it takes to sell a sweet ballad of this type. "Holiday" is just the opposite. Swings all over the place and winds up with every section of the band collabing [sic; that is, "collaborating"] in a rafter-shaking display of hot music.


On February 4, they were at Tomlinson Hall in Indianapolis and on the 8th, they were back at the Apollo Theater.

But by April 24, 1946, Dolores was gone. On that day, Ruth Christian, formerly of the Ginger Snaps, recorded "That Wonderful Worrisome Feeling" with the Hawkins band (and was never heard of again).

On May 6, 1946, Dolores appeared at the Academy Of Music in Philadelphia as part of the fifth All Star Jazz Concert. The blurb in the April 29 Camden Courier-Post said "Buster Harding, piano sensation, and Dolores Brown, former Erskine Hawkins vocalist, are featured with the [Roy] Eldridge band." However, I believe it was just for this performance; I can't find any evidence that she ever sang with Eldridge again.

A strange article in the June 21, 1946 Indianapolis Star:


Laura Washington is the lucky girl who won out over nearly 500 other contestants to get the fem vocal spot with Erskine Hawkins and his band. Laura, who never sang professionally before, hails from Birmingham, Ala., and the Hawk states that "she is one of the most promising finds to appear on the popular music horizon in a long, long time."

The contest, which Hawkins started several weeks ago, was held so that a replacement could be found for ailing Dolores Brown, former vocalist with the band.


On May 1, Laura Washington recorded "I've Got A Right To Cry" with the Hawkins band, indicating that she was there for at least several weeks beforehand. Why did Hawkins use Ruth Christian on the April 24 session? Beats me; possibly Laura wasn't yet up to speed.

There's no other report of Dolores "ailing", but we never know why she left any band.


Dolores was advertised as being part of the Hawkins unit when they played the Public Auditorium in Cleveland on July 14, 1946. Since Laura Washington was now his female singer, the reunion was possibly just for this single show. (Or, the advertisement had been sent out really far in advance.)

On July 18, Dolores was one of the acts at Dick Wheaton's new New York nightclub, the Continental Room. Ralph Cooper was the first night guest of honor.


Movie time. In late 1946, Dolores Brown was in "Jivin' In Be-Bop", a revue (that is, just acts performing) starring Dizzy Gillespie's orchestra, Helen Humes (singing "Be-Baba-Leba"), Kenny Hagood, and exotic dancer "Sahji". Filmed in the Bronx (the other movie capital of the world), Dolores' first appearance consisted of simply standing there while Kenny Hagood (Gillespie's vocalist) sings "I Waited For You" to her. I guess she got paid for that. At the end of the film, she dances in a fairly boring routine, not helped by the dull music of Dan Burley on piano and Johnny Taylor on organ. (While some sites claim the dancer in that number is Sahji, it's really Dolores.)

[Speaking of, I have to mention Sahji's dancing. After reading about Sahji (Madeline Jackson) for years, I finally got to see her in this movie. The tune is so boring (Dan Burley and Johnny Taylor actually make "Boogie In C" sound like skating rink music), Sahji looked completely bored with it too. (Actually, even in a faster number, she looked bored.)]

By December, Dolores was appearing at the Campoamor Theater in Havana, along with dancers Son & Sonny. She (and they) made a big hit and were held over. "Son" was Roland James (brother of Ida James).

On February 28, 1947, Dolores appeared at the Riviera Club in St. Louis. With her was Lester Young, Sahji, the Tampa Boys, and Harry Wynn's Orchestra.


The earliest ad I can find for a showing of "Jivin' In Be-Bop" is August 12, 1947, when it was playing at the RKO Regent (Manhattan), Alhambra (Manhattan), and Franklin (Bronx), although it supposedly opened at the Regent in Brooklyn on June 29.


And then, some more recording. Probably in a single session over the summer of 1947, she recorded four songs for Sterling Records, backed up by the Auditones, and Bill Doggett's trio (on the label and in advertisements as Bill Doggert's [sic] Music): "Near You", "I'm Holding Tight To My Love For You", "Can't Help Lovin' Dat Man", and "A Good Deal".

[I tried to find out something (anything!) about the Auditones, but couldn't. They're heavily Pop-oriented and I honestly can't tell if they're black or white. They made two records for Rainbow in the same time period (including their own version of "Near You", which isn't bad) and then completely disappeared.]


"Near You" and "I'm Holding Tight To My Love For You" were released at the beginning of September; "Can't Help Lovin' Dat Man" and "A Good Deal" slightly later in the month.

In the September 22 Cash Box, Al Middleman, of Sterling Records announced her signing, as well as Ann Cornell's.

All four sides were reviewed in the September 27, 1947 Billboard:


A one-time canary for Duke Ellington, the sultry tones of Dolores Brown's chanting spins to best advantage for the rhythm ditties where the ditty makes no real demand for vocal quality. Moreover, gal gets a much needed vocal lift in the assisting harmony blend of the Auditones, whose rhythm singing spins brighter and with more luster than the soloist. And with Bill Doggert's [sic] Music (piano, bass and guitar) sustaining the rhythmic pace, it's passing plattering for "Near You" and a Harlemese "Good Deal" jive novelty. However, gal sinks under for the mated slow ballad sides. Popularity of "Near You" may attract some coins in that cutting at race spots.


I don't think they liked her all that much.

"Near You" was a tremendous smash (although not for Dolores). The original was by Francis Craig (one of the writers) and his orchestra, with a vocal by Bob Lamm. It made it all the way to #1.

"Near You" and "I'm Holding Tight To My Love For You" (but not the other two) were also reviewed in the October 6 Cash Box:


Offering pleasing melody which operators may find to their liking, chirp Dolores Brown renders her version of the nation's top song of the day, "Near You", with instrumental by Bill Doggert [sic] and his crew shaping up nicely with the gal's singing coming thru to meet your requirements. Vocal group labeled The Auditones back the gal in fair fashion to round out the side. On the backing with "I'm Holding Tight To My Love For You", Dolores weaves and pitches the heavy wordage in mellow timing. Piano tickling echoes throughout the platter and flavors the disk immensely. Ops that have a spot for excellent filler material should look into this one.


This is called "damning with faint praise". It was going ok for a while, but then they characterized it as "filler material".

After this, Dolores headed south, spending several months in Florida. She appeared at the Rockland Palace and Club Savoy, both in Miami.


A photo of Dolores and Erskine Hawkins, with several members of the press, appeared in the December 6, 1947 Alabama Citizen. The caption began with "In conjunction with his leaving the swank Hotel Lincoln in New York where he created a sensation with his popular orchestra, Erskine Hawkins feted the pick of the metropolitan press [which, strangely, included not a single white reporter]." The paper date is correct, but it's probable that the photo was actually from January 1946, nearly two years earlier.

In April 1948, Dolores performed at Spider Kelly's (Philadelphia), along with the Al Russell Trio.

"Jivin' In Be-Bop" was still being shown in 1948. There was a big write-up about it in the May 22, 1948 Indianapolis Recorder, when it was playing at the Walker Theater. If ads are any indicator, it wasn't shown in very many theaters, and not very often, but as late as 1959.


By mid-July 1948, Dolores was at the El Sino in Detroit. In late November, it was the Ocean Grotto in Brooklyn.



On April 15, 1949, she began a week at Detroit's Paradise Theater, along with Dizzy Gillespie, Bull Moose Jackson, and the comedy team of Patterson & Jackson. June 3 found her at the White Owl Inn in Delair, New Jersey, just a stone's throw from Camden and Philadelphia. She was part of Larry Douglas' fourth Brooklyn Round Robin on November 23. (Also supposed to be there were Billy Eckstine, Billie Holiday, Ruth Brown, and Lena Horne. Held at the Kingston Lounge, Douglas, in his New York Age column, doesn't really bother to tell you what the Round Robin actually is.)

On April 29, 1950, Dolores was at Hunt's Point Ballroom, in the Bronx, along with the Duke Of Iron, Shorty Matthews, and Charmaine. In June, she was at the Cafe St. Michel in Montreal.


In September 1950, a new Dolores Brown record appeared, this time on New York's Pleasant label: "Charleston Steamboat", backed with "Invest In The U.S.A.". Both of these were duets with Danny Michaels, who'd been a pianist with Erskine Hawkins. The sides also feature Jimmie [sic] Wright & His Orchestra. "Charleston Steamboat", says the label, was "From The Comedy-Drama DEAR DADDY", of which I can't find a trace on either Broadway or in movies. The tunes have intriguing titles, but these are the only Dolores Brown sides I've never heard.

The disc was reviewed in the September 30, 1950 Cash Box:


Mellow piece of material for ops to get with is the ditty on the upper lid ["Charleston Steamboat"]. Split vocal work by Dolores Brown and Danny Michaels is top notch stuff, with the lyrical expression weaving about a Dixie theme. Coupling is a flag-waver which should hold its own. Ops should grab the top deck.


The Big Time: Dolores made the cover of the October 28, 1950 Cash Box. (Of course, there were 18 other people in the photo, including comedian Arnold Stang and the Four Jacks & A Jill. Don't feel bad; how many times has your picture been on the cover of Cash Box?) The caption talked about DJ Mickey Else having won an Admiral television. Admiral Corporation (the electronics company) successfully got Admiral Records to change its name. Else was the one who came up with the new one: "Adam Records - First With The Best". Supposedly, Dolores was one of the Adam Records artists (her name was listed in their holiday message, printed in the January 6, 1951 Cash Box), but there were never any Dolores Brown releases on the label.


Beginning the weekend of October 28, 1950, Dolores appeared at the Rose Room, in Cleveland's Majestic Hotel, along with sax player Joe Jones' quintet. The November 4 Cleveland Call And Post wrote about the show: "The Joe Jones combo, featuring Jimmy Oliver, saxophonist supreme, is a nightly presentation. The current starring attraction is Miss Dolores Brown, glamorous vocalist and recording star formerly with Erskine Hawkins."

In early December 1950, Dolores was back in Delair, New Jersey, this time at the New Town Tavern.

There's nothing about her in 1951, until late November, when she recorded a couple of songs for RCA, as duets with John Greer, leader of the Rhythm Rockers: "If You Let Me" and "You Played On My Piano". Nothing else ever tied Brown and Greer; they made no appearances together that I'm aware of.


"If You Let Me" was released in January 1952 (with John Greer's "Strong Red Whisky" as the flip). It was reviewed (73) in the February 16 Billboard: "Pretty slow-tempo ballad gets a nice run-thru by Greer and group and some mellow music from the ork. A danceable and listenable item." Although her name was on the label, they seem to have forgotten that Dolores was on it. (There actually was no group; just John and Dolores.) It's actually a quite-forgettable song, but I agree that the music was nice and mellow.

Cash Box's February 23 reviewer at least read the label: "John Greer and Dolores Brown duo a slow, rhythmic ballad smoothly and easily. The supported chanting of the Rhythm Rockers blending voices with John and Dolores make some mighty listenable melody." Chanting? What chanting? It's only the two voices. The flip, on the other hand, does feature some background singing by the group, but the reviewer hadn't started talking about that song yet. Strange. Sometimes I wonder if the reviewers listen to the same songs that I do.

Izzy Rowe's February 2, 1952 column in the Pittsburgh Courier gave us some more useless information: "And who was the strange face squiring singer Delores Brown at the Dandridge debut?" (Dorothy Dandridge had debuted at La Vie En Rose nightclub in New York the prior week.)


Dolores isn't heard from again until RCA released the other tune, "You Played On My Piano", in February 1953. (Once again, the flip, "I'll Never Let You Go", was just by Greer.) Both Billboard and Cash Box reviewed it on February 21:


Billboard (81): This is a real rocker, with a solid beat and a strong vocal by Greer and Dolores Brown. The lyrics are straight-forward and the pair squeeze every bit of meaning out of them. Ork backing is powerful all the way. With exposure this one could catch loot.

Cash Box ("B+): John Greer and Dolores Brown dish up a quick beat with double entendre lyrics.


The New York Age of June 20, 1953 said: "Bill Graham held over for an additional four weeks at Snookie's. Ditto: Delores Brown, curvaceous thrush." Snookie's was at 47th and Broadway in Manhattan (and is where the Regals would play the following year).


In early December 1953, Dolores appeared at the El Mombo Club in Franklin Square, Long Island. [That spelling is straight from their ad.]



The January 14, 1954 Jet said: "Joyce Bryant's new secretary and road companion is Dolores Brown, an ex-singer and dancer." You may not know Joyce Bryant, but it's a fair bet you know at least one of her musical brothers. Blues singers Whitfield "Whit" Bryant and Leon Bryant were two of them. Then there were tenors Peter Bryant (of the Jivers) and Randolph Bryant (of the Medallions). Joyce herself had been with the Flennoy Trio in 1945.

But that didn't last too long and, on February 9, she substituted for famed jazz singer Mae Barnes at Greenwich Village's Bon Soir. It was a five-week engagement while Mae was on the out-of-town try-out tour with the musical "By The Beautiful Sea".

In August 1954, Dolores appeared at the Club Carib in Inwood, Long Island, near Idlewild Airport (years before it was renamed JFK Airport).


After that, she toured with Bill Doggett, although I can't find any appearances they made together. Dolores spent New Year's Eve at the Rustic Lodge in New Brunswick, New Jersey.

The May 26, 1955 Jet had one of Major Robinson's gems: "Dolores Brown, singer at the Cotton Club in Dee Cee [at least we know where she was performing], and drummerman Kelly Martin of the Pal Joey Broadway show, are a hot love item."


But wait! It's hard to imagine, but something that Major Robinson wrote was true. There was an article about drummer and vibraharpist Kelly Martin in the January 5, 1957 Pittsburgh Courier. The relevant sentence was: "To top it off, he is presently engaged to a well-known blues singer, Dolores Brown."

Kelly Martin had been with Jimmie Lunceford, Cab Calloway, and Erskine Hawkins (he'd been one of the musicians who backed Dolores on her 1945 recording of "I Guess I'll Have To Get Along Without You"). He'd later be part of the Al Sears Orchestra at the time they recorded "Brown Boy" with the Jive Bombers (as "Al Sears & The Sparrows") in 1949. When the 1957 article was printed, he was with Erroll Garner.

However, there's no evidence that the marriage ever took place. As far as I can tell, Dolores never married a second time.


In mid-October 1955, she was at the Zel-Mar in Philadelphia. After that, she appeared at the Comedy Club in Baltimore. The little blurb in the October 29 Washington Afro-American (actually an ad disguised as a "news item") said: "DELORES BROWN, former star of Duke Ellington's Orchestra and recently with the 'Joe Louis Show', is currently appearing at the popular COMEDY CLUB in Baltimore. Limited engagement." This is the last we'll hear of Dolores as a performer for a long while.


And then, a new career. The New York Age of September 6, 1958 reported:


FORMER SINGER NEW RADIO EXEC - An entirely new concept of radio entertainment is being created by the newly formed Studio 4 Production Company. It has just been organized by former singer Dolores Brown. The purpose of the company is to enlarge the horizons of the negro audience, and remind listeners of their responsibility towards society.

Now in preparation are two shows, "The Home Executive" and "News Review Of The Week." These shows will be offered to Madison avenue agency men for fall presentation. Studio 4 maintains offices at 161 Columbus Avenue in the Manhattan area.


Not only was she going to have a radio show, she also got a column in the New York Age called "The Home Executive". "Join the HOME EXECUTIVE CLUB," ran the ad in the December 6, 1958 New York Age, "and receive a free gift from me. If you are not a member, just put your name and address on a postcard and mail it to Miss Dolores Brown, c/o The New York Age, 15 West 125th Street, New York 27, N.Y." Not terribly politically correct by today's standards, her first column told the ladies how to prepare food for their husbands. The by-line was "Dolores Brown (The Girl Who Stepped Out Of A Song And Into A Home)". Half of the second column was taken up by a history of cooking!

However, her column only lasted through the end of January 1959 and the "Home Executive" radio show was only advertised (Saturday morning at 9:00 AM on WNJR) through January 10, 1959. I never could find any listing for "News Review Of The Week".


Back to singing. In late April 1960, she began a four-month stay at Andy's Log Cabin in Gloucester Heights, New Jersey.

The January 7, 1961 blurb in the New York Daily News said: "Claude Hopkins, Shorty Baker and Dolores Brown have launched a successful late jazz policy at the Nevele Country Club in the Catskills." They probably meant "late night jazz policy". (Did you notice that "Nevele" is "eleven" spelled backwards?) Claude Hopkins was a pianist and Harold "Shorty" Baker a trumpeter. They left out Herman Autrey, another trumpeter, who was also part of the mix (and named in a blurb two days later).


In an article about dancer John Jones in the April 18, 1970 Pittsburgh Courier, he said that he "gave a concert with Dolores Brown at Lincoln Center's Library and Museum of the Performing Arts in 1966." However, this was a dancer named Dolores Brown, not our singer.

Dolores Brown showed up at the Glamour Girls' annual extravaganza on April 10, 1966. The blurb in the April 16 New York Amsterdam News didn't bother to say where it had been held, but others on the show were Buster Brown (of "Fannie Mae" fame), comedian Vivian Harris (famous as "The Voice Of The Apollo"), and MC Estrellita Brooks (once part of "Apus & Estrellita").


After this, according to her great-niece, Jennifer Harris, "She did a few gigs in upstate NY, but mostly sold high-end cosmetics at JFK Airport."


Dolores Brown was never heard of again, musically. She died, in Jamaica, Queens, on November 19, 2003 as Dolores Green; she had never married again after Marcellus Green died. As is all too prevalent, there was no obituary.

I like most of Dolores Brown's work with Erskine Hawkins. As I said at the beginning: she was a very good band singer. It would be interesting to know why she changed bands so often, but nothing was ever written about it.


Special thanks to Jay Bruder, niece Bonnie Conti-Lawrence, and great-niece Jennifer Harris.





DOLORES BROWN

BLUEBIRD (with Erskine Hawkins' Orchestra; all flip sides are instrumentals)
B-10456 Rehearsal In Love / [Satan Does The Rhumba] ca. 10/39
B-10504 More Than You Know / [Uptown Shuffle] - 12/39
B-10565 I Hadn't Anyone Till You / [Baltimore Bounce] - 1/40
B-10709 Fine And Mellow / [Midnight Stroll] - 4/40
B-10756 You Bring Me Down / [Saboo (Doing The Saboo)] - 6/40
B-10790 Ashes In The Tray / [Junction Blues] - ca. 7/40
B-10812 Too Many Dreams / [Dolomite] - 8/40
B-11001 S'posin' / [Soft Winds] - 1/41

BEACON (Dolores Brown)
110 Cold Winter Papa / 20-99 Blues - 1/43

V-DISC (with Don Redman's Orchestra; flip by Louis Jordan)
196 Great Day In The Morning - 5/44

JOE DAVIS (Dolores Brown)
7110 Cold Winter Papa / 20-99 Blues - 9/45 (reissue)

VICTOR (with Erskine Hawkins' Orchestra; flip is an instrumental)
20-1794 I Guess I'll Have To Get Along Without You / [Holiday For Swing] - 1/46

STERLING (Dolores Brown & Auditones, with Bill Doggert's [sic] Music)
3001 Near You / I'm Holding Tight To My Love For You - 9/47
3002 Can't Help Lovin' Dat Man / A Good Deal - 9/47

PLEASANT (Dolores Brown-Danny Michaels, with Jimmie Wright & His Orchestra)
7113 Charleston Steamboat / Invest In The U.S.A. - 9/50

RCA (with John Greer & The Rhythm Rockers; flips by John Greer)
20-4484 If You Let Me (duet with Greer) / [Strong Red Whisky] - 1/52
20-5150 You Played On My Piano (duet with Greer) / [I'll Never Let You Go] - 2/53





Unca Marvy's Home Page
More Articles