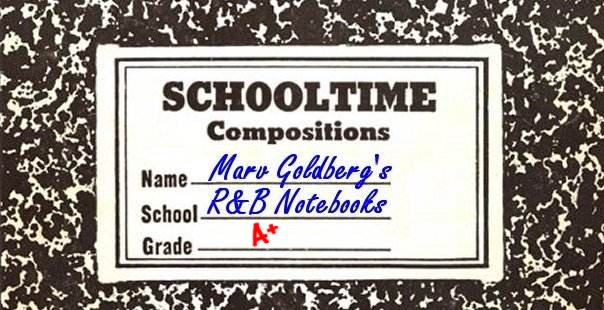 The Jivers

By Marv Goldberg

Based on interviews with Darryl Perrault
and Douglas Brown


© 2004, 2009 by Marv Goldberg
The Jivers were one of many groups that came and went in Los Angeles in the 50s. The big difference is that the Jivers left us with some great music.

Since 1947, Darryl Perrault and his brothers, had been wards of the County of Los Angeles, and, as such, he was living in a county foster home while attending Centennial High School in Compton.

(This was another one of those Los Angeles "everyone went to the same school" stories; one of Darryl's classmates was Zola Taylor. In fact, Darryl auditioned for the Platters by singing at a talent show in 1954 or 1955.)

Darryl loved to sing, and was initially part of an unnamed quartet. Steven Lockhart (high tenor), Stephen "Larry" Perrault (tenor; Darryl's brother), ? Webster (baritone), and Darryl Perrault (baritone/bass) were just a bunch of kids fooling around when they came to the attention of Jesse Belvin. Jesse had them practice backing him up on a song called "One Little Blessing," with the four guys crowded into the back of Jesse's 1949 Cadillac (Jesse was up front, directing them). Nothing ever came of this, however; when Jesse got around to recording the song for Specialty, he used the Laurels instead. (There exists an unreleased version of the song on Combo, but Darryl says the group backing up Jesse isn't his either.)

Probably through Jesse's influence, the quartet got the chance to back up Al Smith on some Combo releases. As the "Savoys," they did "Evil Ways," "Lovin' Man," "Chop Chop Boom", and "Nobody In Mind" (the latter behind the duo of Al Smith and Louise Beety; note that the real title of the song should be "Nobody In Town Can Bake A Sweet Jelly Roll Like Mine") The first two were released in December 1954; the others in January 1955. However, other "Savoys" tunes done behind Al Smith ("Darling Stay With Me," "Yacka Hoom Boom," "Let's Ride, Ride, Ride," and "Oh That'll Be Joyful") were by a different backing group.

In early 1955, Darryl ran away from his foster home, and was taken in by the mother of John Saulter, one of his classmates.


After this, Darryl joined with John Saulter to form the Jivers, which consisted of John Saulter (lead), Peter Bryant (brother of the Medallions' Randolph Bryant, tenor), Douglas Brown (tenor), Darryl Perrault (baritone/bass), and Charles Farmer (bass). Darryl, John, and Peter were juniors at Centennial, Charles was a senior, and Douglas was a sophomore. (One of their early gigs was playing at Charles' senior prom, held at Compton College Auditorium in June 1955, at which they sang an early version of "Dear Little One.") Curtis Arline was used as a fill-in member from time to time, usually to replace Douglas Brown (but Douglas is on the recordings). "We were all in the a cappella choir," says Douglas. "We went over to John's house and started singing together."

It was John who came up with the name "Jivers," but Darryl wasn't thrilled with it: "I never liked it; it sounded too ethnic to me."

Influenced by the Clovers, Orioles, Ravens, and even Sam Cooke, the Jivers practiced songs like "Crying In The Chapel," "A Thousand Miles Away," "A Sunday Kind Of Love," "Embraceable You," and "Speedoo."

True to the code of the Los Angeles musical scene, members of one group were always available for recording, at a moment's notice, with some other aggregation. On December 10, 1955, Darryl joined Randolph Bryant, Ira Foley (his future brother-in-law), and Willie Graham to record "Baby We Two" and "Patricia" as the Rhythm Masters for Max Feirtag's Flip label (these were released in January 1956). In essence, this was the Bel-Aires/Vel-Aires with Darryl substituting for Donald Woods, who was off trying to start up a solo career. (See the Medallions for the story of the Bel-Aires/Vel-Aires.)

And then it was time for the Jivers to record. Darryl doesn't remember how they came to record for Aladdin. "I didn't even know we were on Aladdin. John probably searched that out." (Douglas agrees that it was John who got them the session.) On June 22, 1956, at the Capitol Studios (in the new Capitol building), they showed up to record four songs: "Cherie" (led by Douglas Brown), "Little Mama" (led by John Saulter), "Ray Pearl" (also John Saulter), and "Dear Little One" (fronted by Peter Bryant). They were backed up by Ernie Freeman, who had just had a big hit with his "Jivin' Around" (with Plas Johnson doing the sax work). Since they were all in school (except for Charles), it was difficult to get to the session. "The school let us out a little bit early," remembers Douglas.

"Cherie" was written by Charles Farmer; "Ray Pearl" and "Dear Little One" are credited to John Saulter. "Little Mama" is listed, on BMI, as being by Saulter, but the record has it penned by Fats Domino and Dave Bartholomew.

In July, Aladdin issued "Cherie" and "Little Mama." The record was reviewed (both sides "good") on August 18, 1956, along with James Brown's "Hold My Baby's Hand," the Sensations' "My Heart Cries For You," the Co-eds' "Love You Baby All The Time," and Johnny Ace's posthumous "Still Love You So."

In October, when "Cherie" had failed to take off, Aladdin released "Ray Pearl" (my personal favorite) and "Dear Little One" (which had its background patterned after Dean Martin's "Memories Are Made Of This). The record was reviewed on March 9, 1957, with "Dear" getting a "good" and "Ray" receiving a "fair." Other reviews that week went to Bob ("The Wanderer") Kornegay's "The Man In The Phone Booth," the Moonglows' "Don't Say Goodbye," the Dells' "Why Do You Have To Go," the Colts' "Sheik Of Araby," Johnnie & Joe's "Over The Mountain, Across The Sea," the Crystals' "I Love My Baby," and Dale (Sam Cooke) Cook's "Forever."

The Jivers made few appearances. "A few little holes in the wall," remembers Douglas. Darryl remembers playing the United Artists Theater in downtown Los Angeles in early 1957 (they were on the bill with Tab Hunter, who had a big hit at the time with "Young Love"). Douglas says "We didn't have anyone looking out for us. We didn't get any bookings from the records."

With no hits, the Jivers succumbed to the pressures of finding real work, and disbanded in 1957.

The last recording that Darryl was involved in was in 1964. Teaming up with brother Larry Perrault, he recorded "Oldie But Goodie" for Ray Charles' Tangerine label.

Around the time of the Jivers, Aladdin was heavily into promoting Shirley & Lee, Amos Milburn, Gene & Eunice, and Charles Brown. The Jivers simply got lost in the shuffle.




THE SAVOYS (behind Al Smith;
Darryl Perrault is part of this group)
COMBO (note: other Savoys songs on Combo were by a different group)
81 Evil Ways/Lovin' Man (with Brother Woodman's Band) - 12/54
90 Chop Chop Boom/Nobody In Mind - main vocal on this side by Louise Beety & Al Smith (with Jack McVey's Band - 1/55



THE RHYTHM MASTERS
(the Vel-Aires with Darryl Perault in place of Donald Woods)
FLIP
314 Baby We Two (WG)/Patricia (IF) - 1/56



THE JIVERS
ALADDIN
3329 Cherie (DB)/Little Mama (JS) - 7/56
3347 Ray Pearl (JS)/Dear Little One (PB) - 10/56



LARRY AND DARRYL PERRAULT
TANGERINE
948 Oldie But Goodie/I'll Never Forget You - 64


LEADS: DB = Douglas Brown; JS = John Saulter; PB = Peter Bryant; WG = Willie Graham; IF = Ira Foley



Unca Marvy's Home Page
More Articles