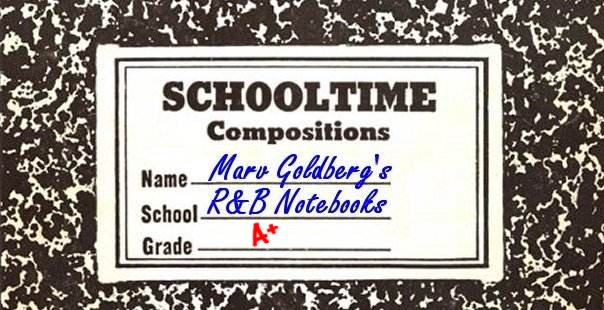 The Mellokings

By Marcia Vance and Marv Goldberg



© 2007, 2009 by Marv Goldberg
[AUTHOR'S NOTE: I can't really say I remember writing the original of this. However, my name is on the liner notes to the Relic LP, so I guess I contributed something to it. I've added a discography, and as much other info as I could.]


Certainly one of the most consistently popular oldies records over the years has been the Mellokings' "Tonite, Tonite." Strangely enough, the song was not a hit when released (except in certain regions), nor does it seem to have ever been a staple of street corner groups. In spite of this, it is usually in the Top 5 of most oldies surveys.

The group responsible for this enigma was from Mount Vernon, New York (slightly north of New York City). In 1956, Bob Scholl (tenor), his younger brother, Jerry Scholl (high tenor), and Eddie Quinn (second tenor) got together as a result of try-outs for a version of "South Pacific," being held at their high school. Pianist/arranger Dick Levister liked the way they sounded and formed them into a group, initially known as the Mellotones. Auditions brought in two additional members: Neil Arena (baritone) and Larry Esposito (bass).

The group's main influence was Frankie Lymon and the Teenagers, the originators of the "kid-sound" in popular music. In fact, with Jerry Scholl in the lead, the Mellotones were told they sounded too much like the Teenagers. Therefore, to create a different sound, Bob Scholl began to front the group.

One night, the Mellotones were appearing at an amateur show when they met a songwriter named Joe (whose last name has long since been forgotten). He promised to arrange an audition for them, if they would reciprocate by using it to sing one of his songs. When they agreed, he brought them to Al Silver, owner of Herald and Ember Records. Silver was taken with the group and signed them on the spot (although he hated Joe's tune).


Fortunately, Silver had a Herald/Ember staff songwriter named William Myles Nobles (who would record "The Joker" as "Billy Myles"). He had Myles audition three or four of his songs for the guys. The only one they liked was "Tonite, Tonite," which they took home and rehearsed, bringing the finished vocal back a week later. Sliver said "Let's go into the studio immediately and cut it." As the flip, they used a song written by Dick Levister, "Do Baby Do."


After about a thousand copies had been pressed, everyone discovered that there was another Mellotones group around (this would have been Jerry Carr and the Mello-Tones, whose "Rosie Lee" was released, on Gee, the same month as "Tonite, Tonite"). A quick name change was in order and the "Mellokings" were born. (The "King" part came from Dick Levister's middle name; he had once been leader of the King Levister Orchestra.)

However, Herald still couldn't get it right on the second pressing; some copies exist with "Do Baby Do" (Mellokings) backed with "Tonite, Tonite" (Mellotones). This probably indicates that "Do Baby Do" was the side that Herald was banking on. Eventually it was straightened out.

The platter was reviewed on May 20, 1957, with "Do Baby Do" being ranked "excellent" ("Tonite, Tonite" was only "good"). Other reviews that week went to the Drifters' "Hypnotized," Shirley & Lee's "Rock All Night," Charlie & Ray's "Sweet Thing," Aaron Collins' "Rum, Jamaica Rum," the Titan's "G'win Home Calypso," the Channels' "What Do You Do," and the Mondellos' "100 Years From Today."

In August, "Tonite, Tonite" was reported a Tip in Los Angeles. The song, although it has sold over 3 million copies to date, never made it past #87 on the national charts for 1957, hardly qualifying for hit status. In fact, everything happened so fast (or so slow) that the group never even realized that they had a hit.

With the [limited] success of "Tonite, Tonite," the group went on the road doing one-nighters, sometimes for as long as three months at a time. Jerry Scholl, being of small stature, used to sleep in the luggage rack above the seats. On one tour, his "rack-mate" was Paul Anka.


September 1957 was a busy month for the Mellokings. First, they appeared on American Bandstand on the third (singing "Tonite, Tonite"). Then, Herald released "Chapel On The Hill" (another Billy Myles tune)/"Sassafras." After that, they went on Ted Steele's Bandstand (on WOR-TV, New York's Channel 9) to introduce the songs. On the basis of that appearance, they were booked into Washington D.C.'s Howard Theater for a week (starting September 20), followed by a week at Baltimore's Royal (starting the 27th).

Both sides of the new disc were rated "excellent" on October 14. Other reviews that week were for the Titan's "Sweet Peach," the 5 Satins' "Our Anniversary," Billy Myles' "The Joker," the Crawford Brothers' "I Ain't Guilty," Don & Dewey's "Leavin' It All Up To You," the Juveniles' "I Lied," the Hollywood Flames' "Buzz-Buzz-Buzz," the Medallions' "Unseen," and the El Dorados' "A Rose For My Darling."


Neither "Sassafras" nor any of their subsequent releases did well on the charts. Since they had a ballad on the market, the Mellokings felt that it was wrong for Herald to have pushed "Sassafras" (a Bob Crewe composition) as their next release. In all the time they were with Herald, they never really cut anything they wanted to cut.

When asked the reason why none of their subsequent recordings went high on the charts, Jerry Scholl said, "Just the way the business was run in those days. The capital wasn't there. I think Herald wanted to back up 'Tonite, Tonite' with as big a hit but just didn't have the resources. Distribution was a big problem. You were trying to go up against the big companies. Here we were, a little operation. You had to hire peddlers in the street to run around with the record trying to break it in small towns and then start all over again. That was the difficulty in those days."

However, Al Silver is remembered fondly by the group. He constantly had recording sessions for them. Unlike most record companies of the day, Herald stood behind its artists with as much promotion and financing as possible. The Mellokings appeared on American Bandstand with every new release and did hundreds of radio programs. Jerry recalls doing American Bandstand at the time of their fourth or fifth release (just after "Tonite, Tonite" was re-released), but Dick Clark wouldn't let them do the new song. They had to do "Tonite, Tonite" as it was then the #1 record in Philadelphia. [That was probably in the spring of 1958, since "Tonite, Tonite" had started to take off again in some markets.]


When the Mellokings first started, the Rhythm & Blues/Rock 'n' Roll field was dominated by black groups. The Mellokings, therefore, sometimes played in tours where all the other groups (as well as most of the audience) were black. They played the Apollo (the week beginning October 4, 1957, along with Slim Galliard, the Del Vikings, Earl Bostic, and the Tunedrops), as well as the Howard, Royal, Regal, and Earl Theaters. They watched the other groups dance and with the help of manager/arranger Dick Levister, (who was black) taught themselves the choreography needed to impress their fans.

Right after the Apollo stint, they made two appearances on American Bandstand (October 16 and 26). Later that month, they appeared with DJ George "Hound Dog" Lorenz (WKBW in Buffalo, New York) at the State Theater in Hartford, Connecticut. Others on this Eighth Anniversary Show Of Stars were the Billy Williams Quartet, Roy Hamilton, the Tune Weavers, Little Joe, the Bobbettes, the Clovers, Screamin' Jay Hawkins, Thurston Harris, and Doc Bagby.

November 8 found them at a show at Chicago's Regal Theater. Hosted by DJ Al Benson, it featured other acts booked by Archer Associates (the Dells, Titus Turner, Frankie Lee Sims, and Mercy Baby), as well as Big Maybelle, Screamin' Jay Hawkins, Priscilla Bowman, and the Al Smith Orchestra.

In December 1957, Herald released "Baby Tell Me Why, Why, Why" (another Dick Levister tune)/"The Only Girl." They were reviewed on December 16 (both sides "good"), along with the Sophomores' "Charades," the Turbans' "Congratulations," the Escorts' "Misty Eyes," the Rays' "Second Fiddle," the Dominoes' "When The Saints Go Marchin' In," the Wanderers' "Thinking Of You," and La Fets and Kitty's "Christmas Letter." On December 24, they performed the tunes on American Bandstand. Strangely, the record was reviewed again on January 6 (receiving the same ratings).

January 1958 opened with the Mellokings part of an Irvin Feld touring show. This 17-day extravaganza featured the Everly Brothers, the Crickets, the Rays, the Hollywood Flames, Eddie Cochran, and Jimmy Rodgers.

In February, Herald announced that, almost a year after its initial release, sales of "Tonite, Tonite" were picking up again. Possibly as a reaction to that, they released an EP (as by the "Mello-Kings") with "Tonite, Tonite," "She's Real Cool," "The Only Girl (I'll Ever Love)," and "Do Baby Do."

In March, Herald released "Valerie"/"She's Real Cool," which was reviewed on April 14 (with "Valerie"—written by Paul Evans of "Seven Little Girls" fame—rated "excellent"). Other reviews that week were for the Chanters' "My My Darling," the Dells' "The Springer," Frankie Lymon's "Portable On My Shoulder," the Cadillacs' "Speedoo Is Back," the Turks' "Fathertime," and the 4 Jokers' "Written In The Stars."

Sometime in the spring of 1958, Neil Arena left and the Mellokings continued on with four singers for a while. It was during this four-voice period that they recorded the footage of "Tonite, Tonite" that was later used in the British movie Sweet Beat. (Released in November 1959, it also contained their labelmates, Billy Myles and the 5 Satins.)

Within a few months after this, Larry Esposito also left, and the Mellokings got two new members: Louis Jannacone and Tony Pinto. The group was now Bob Scholl, Jerry Scholl, Eddie Quinn, Louis Jannacone, and Tony Pinto. This was the group that recorded "Chip Chip" in November 1958. All the songs from that session were released over the next year and a half or so, but the group didn't record again for almost two years.

"Chip Chip" and "Running To You" were released in January 1959. "Chip Chip" received an "excellent" review on February 9, along with the Flamingos' "But Not For Me," Lloyd Price's "Where Were You (On Our Wedding Day)," the Titans' "No Time," the Heartbeats' "One Million Years," Sheriff and the Ravels' "Shombalor," the Crescendos' "Sweet Dreams," Joe Medlin's "I Kneel At Your Throne," Sammy Turner's "Sweet Annie Laurie," and the Diablos' "I Am With You."

Beginning on March 27, 1959, the Mellokings were part of Alan Freed's Easter Jubilee Show at the Brooklyn Fox Theater. Others on the show were Fats Domino, Jackie Wilson, the Cadillacs, the Impalas, Joe Medlin, Bobby Darin, Fabian, Duane Eddy, Dale Hawkins, the Skyliners, Thomas Wayne, Larry Williams, Bobby Freeman, Jo-Ann Campbell, the Impalas, Tommy Leonetti, Sandy Stewart, and Jimmy Clanton.

Mid-1959 saw the release of a seminal Rock 'n' Roll album: Oldies But Goodies. "Tonite, Tonite" was deemed worthy to be included along with the likes of the Penguins' "Earth Angel," the Medallions' "The Letter," and the Meadowlarks' "Heaven And Paradise." [As far as I remember, this was the first time I'd ever heard "Tonite, Tonite." If not, I had certainly totally forgotten it since 1957.]

Around this time, Eddie Quinn left to pursue a solo singing and songwriting career. Quinn, along with Dick Levister, had written "The Only Girl," "Chip Chip," "Running To You," and "Our Love Is Beautiful." In the spring of 1960, he had a single release on Mark X. In October 1961, it was reported that Joe Kolsky had resigned as Vice President of Roulette in order to set up Diamond Records. The blurb mentioned that the first release on the label would be "Ev'ry Step Of The Way," by Kevin McQuinn, a waiter at the Copacabana, who had been a member of the Mellokings. Presumably, this is Eddie using a different name.

It took until early-1960 for the next Mellokings record to appear: "Our Love Is Beautiful"/"Dear Mr. Jock" (two tunes from the November 1958 session).


In the summer of 1960, Herald released The Mellokings Sing, an LP that had a nice selection of all their released tunes, along with the previously-unreleased "Kid Stuff," "I Promise," "Once On A Windy Day," and "Starbright," all by the current group: Jerry Scholl, Bobby Scholl, Louis Jannacone, and Tony Pinto.

"Kid Stuff" and "I Promise" were released in September 1960 (an ad claimed that "Kid Stuff" was "A New SMASH Single... From... Their Hot Selling Album").

March 1961 saw the next Mellokings record: "Penny"/"'Till There Was None." Their final Herald release came in October of that year: "Love At First Sight," backed with a reissue of 1958's "She's Real Cool." Sometime after this, Bobby Scholl was drafted. He wasn't replaced, so the Mellokings remained as the trio of Jerry Scholl, Louis Jannacone, and Tony Pinto, although they didn't do all that many gigs until Bob returned.

But they kept on recording and, in October 1962, the trio's "But You Lied"/"Walk Softly" were released on Lescay (as the "Mello-Kings"). A 1965 entry on Flashback was a reissue of "Tonight, Tonight" (note spelling), backed with "Thrill Me" (a previously-unreleased tune from a January 1957 Herald session).

In 1966, Lana issued some Herald masters: "Tonite, Tonite" and "Chip Chip" (although "Tonite, Tonite" was a different take than the original release). Lana was trying to stir up some interest for a group of Mello-Kings being put together by Bronxite Eddie Rabinowitz (who called himself "Eddie Robbins"). [I vaguely remember him from the Concourse "Y," where I misspent part of my youth.]


Robbins' group consisted of Jack Skulski, Bobby Schultz, and Tony Obert. When Tony quit to go to the Earls in 1968, he was replaced by Bobby Mariconi. With the guidance of Richard Levister (still around), they performed as the Mellokings from 1968 until 1973. (Dennis Dell was a later member from around 1972-3.)

The fall of 1969 found the Mellokings a part of Richard Nader's Second Rock & Roll Revival show at Madison Square Garden. Shows were held on October 18 and November 29 and featured Bill Haley and the Comets, Jackie Wilson, Shep and the Limelites, the Penguins, Johnnie and Joe, the Capris, and the Bobby Comstock Orchestra. At the time, the group still consisted of Jerry Scholl, Bobby Scholl, Louis Jannacone, and Tony Pinto. This is what Jerry Scholl had to say about that show:

Eddie Robbins' Mello-Kings were originally hired for that show and Eddie was on CBS FM bill boarding the show. My Mello-Kings were working corporate gigs only by this time. When I heard that Nader had booked Eddie, I had our manager, Ernie Martinelli, call Nader and threaten him with a lawsuit. He wasn't aware and Eddie never told him the truth. That got straightened out and we worked on and off for Nader from 1969 on.
With many changes in personnel, the Mellokings have been performing non-stop since their "Tonite, Tonite" days. In 1981, when this was written, the group was led by Jerry Scholl, who took over lead chores after the unfortunate drowning of his brother, Bob, in 1975. Eddie Quinn was a hotel manager in Las Vegas, Nevada; Neil Arena was an insurance agent; and Larry Esposito was in the construction business.

Jerry Scholl continues:

In 2002 we worked for T.J. Lubinski in Pittsburgh as The Mello-Kings. On that show the line up included Tony Casilli and Lou Balascio, who have been with me since the early 80's. They are my core players. We've had dozens of changes in between. Too many to remember. From that time forward, for the last 10 years or so, we've been doing private gigs and corporate parties.
Going into the new century, both Jerry Scholl (http://www.themello-kings.com) and Eddie Robbins have active Mellokings groups. However, Jerry, with the group since 1956, passed away on April 30, 2019.



Special thanks to Jerry Scholl, Bobby Mariconi, and Kevin O'Brien.




THE MELLOKINGS
HERALD (as the Mellotones)
502 Tonite, Tonite/Do Baby Do - 4/57

HERALD (as the Mellokings)
502 Tonite, Tonite/Do Baby Do - 4/57
507 Chapel On The Hill/Sassafras - 9/57
511 Baby Tell Me Why, Why, Why/The Only Girl - 12/57
518 Valerie/She's Real Cool - 3/58
HEP 451 Tonite Tonite/She's Real Cool//The Only Girl (I'll Ever Love)/Do Baby Do - 58
[this EP was issued as by the "Mello-Kings"]
536 Chip Chip /Running To You - 1/59
548 Our Love Is Beautiful/Dear Mr. Jock - early 60
HLP-1013 The Mellokings Sing - summer 60
Tonight Tonight, I Promise, Our Love Is Beautiful, Sassafras, The Only Girl, Once On A Windy Day,
Kid Stuff, Chapel On The Hill, Starbright, Valarie, Chip Chip, Baby Tell Me (Why, Why, Why)
554 Kid Stuff/I Promise - 9/60
561 Penny/'Till There Was None - 3/61
567 Love At First Sight/She's Real Cool - 10/61

LESCAY (as the "Mello-Kings"
3009 But You Lied/Walk Softly - 10/62

FLASHBACK
2 Tonight, Tonight/Thrill Me - 65

LANA (as the "Mello-Kings")
124 Tonite Tonite/Chip Chip - 66

JANUS
722 Tonight, Tonight/Chapel On The Hill - 77

RELIC
5035 The Mellokings - 81
Tonite Tonite, She's Real Cool, The Only Girl (I'll Ever Love), Do Baby Do, Chapel On The Hill, Dear Mr. Jock,
Kid Stuff, Thrill Me, Valerie, Love At First Sight, Running To You, Baby Tell Me, Til There Were None,
Sassafras, Our Love Is Beautiful, I Promise, Chip Chip, Penny




Unca Marvy's Home Page
More Articles