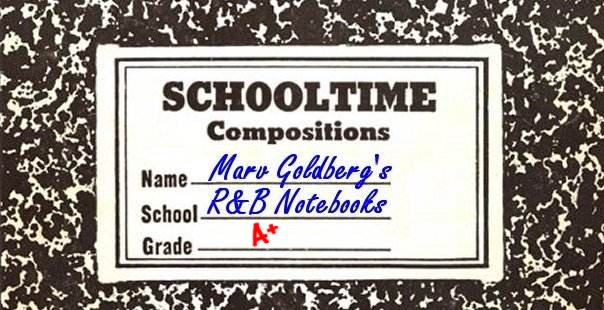 The Hornets


By Marv Goldberg

Based on interviews with Johnny Moore

© 2001, 2009 by Marv Goldberg
The Hornets were another of the many Cleveland groups that had their 15 minutes of fame with one or two recordings. However, this group would also be known for giving the Drifters a lead singer who would be with them for many, many years.

The group that would become the Hornets began at Cleveland's Central High School around 1951. James 'Sonny' Long (lead), Johnny Moore (tenor), Ben Iverson (baritone), and Gus Miller (bass) originally called themselves the "Mellowtones," but along the way, this changed to the Hornets.

[Johnny Moore originally told me that the name change was to keep from being confused with Sonny Turner's Metrotones. However, the dates are all wrong for that: the Hornets actually recorded before the Metrotones became well-known, so there had to be some other reason.]

The group practiced mostly current R&B (the hits of the Dominoes and the Orioles, for example), as well as some Pop tunes. Their appearances were mostly weekend gigs in Cleveland, Cincinnati, Chicago, and Detroit, where they played clubs, theaters, and gyms.


One night, they performed for the owner of a local skating rink, who was so impressed that, in the summer of 1953, he got them a recording session with Leonard Allen's States Records in Chicago. On August 12, the group (which was possibly still named the Mellowtones), went to Chicago and recorded five numbers: "I Can't Believe" (led by James Long, with Johnny Moore on the bridge), "Lonesome Baby" (also led by James), "You Played The Game" (which wasn't all that different, musically, from "I Can't Believe"), "Reelin' And Rockin'," and "Big City Bound." (Note that many sources incorrectly give these titles as "Ridin' And Rockin'" and "Big City Bounce.")


It was possibly at this point that the name change took place, since the session sheet called them "Cleveland Quartet." There's always the possibility that States itself assigned the name to them. Another explanation is that no one at the recording studio bothered to ask their name that day.

Whatever the circumstances, States wasn't in much of a hurry to release a record. Finally, in November 1953, they issued "I Can't Believe," backed with "Lonesome Baby."


Billboard reviewed the record on December 19, along with Johnny Ace's "Saving My Love For You," Joe Turner's "TV Mama," the Royals' "That's It," and the Diamonds' "Cherry." "Lonesome Baby" received a 75 ("Very interesting side with tune based on riff. Vocal group and ork both show up well.") and "I Can't Believe" got a 73 ("Fine, slow reading of this ballad by the Hornets. Lead and bass stand out."). However, the record failed to take off, and soon after the session, bass Gus Miller left, to be replaced by Bill Brent.


On April 18, 1954, the Hornets appeared as part of the Easter show at the local Circle Theater. Others on the bill were the Spence Twins ("Cleveland's own dancing darlings"), the Moonglows, the 3 Kats, Danny Cobb, and Ronnie Jarvis & His Calypso Band. A little blurb in the April 17 Cleveland Call And Post said: "Also featured in the revue is another singing group, The Hornets, who feature Blind Tommy Malone, Clevelander, at the piano. The Hornets are listed among the State Recording Company's stars, with 'I Can't Believe' and 'Lonesome Baby' already released and selling well." In spite of the wording, Blind Tommy Malone, who appeared all over Cleveland, was just used for backup; he wasn't a member of the group.


On May 16, 1954, the Hornets were back at the Circle Theater, this time in the company of the Midnighters ("Formerly The Royals"). This was, said the ad, a "Return engagement by popular demand".

While it was nice to have a record out, and it did result in work for the guys, a radical change was in the works. Sonny Long had a timing problem, and Johnny Moore was being groomed for the lead. However, before that could happen, fate stepped in and gave Johnny a better bargain than he could have ever hoped for with the Hornets.

On August 6, 1954, the Drifters played the Cleveland Public Auditorium as part of a Gale Agency tour. (It was trumpeted in a Cleveland Call And Post article on July 24 as a "Rythm and Blies Show".) MC'd by Alan Freed, the show also had Roy Hamilton, Faye Adams, Big Maybelle, Lavern Baker, the Counts, the Spaniels, Erskine Hawkins' Orchestra, and Rusty Bryant's Orchestra. At the time the Drifters were: Little David Baughan (lead), Gerhart Thrasher (tenor), Andrew Thrasher (baritone), Bill Pinkney (bass), and Jimmy Oliver (guitar). (Original lead Clyde McPhatter had been drafted, and David Baughan, whose voice was quite similar to Clyde's, was picked by the others to replace him.) Johnny Moore approached Bill Pinkney backstage and inquired about any likely future openings with the Drifters. Nothing came of it then. But it would.


On August 29, the Hornets were back at the Circle Theater, this time with Wini Brown and Paul Weston's Band. Once again, it was claimed, the Hornets were back by popular demand.


On November 28, the Drifters were back in town (playing the Circle Theater with Arthur Prysock, Annie Laurie, Wilbert Harrison, and Paul Weston's Orchestra). Moore once again approached Pinkney, auditioned, and received a call the next day to get packed for a tour of the South. The Drifters were now a quintet with two lead tenors. At appearances, Little Dave would lead on the "A" sides (like "Money Honey") and Johnny would lead on the "B" sides (like "Gone" and "The Way I Feel").

The real reason for Johnny's hiring was that Little Dave, who was only 16, already had a drinking problem and they were trying to scare him into getting his act together. Initially, it worked. It worked so well, in fact, that around March of 1955, Johnny was let go. By this time, according to Johnny, the Hornets had disbanded, so there was nowhere to come home to.

But Johnny was wrong about the Hornets. Somehow, the group had carried on, replacing him, although I've never found out by whom. I can make a guess, however, since there was a little blurb in the Cleveland Call And Post of December 25, 1954 when the Hornets were appearing at Gleason's Musical Bar: "The Hornets, James Long, John Moore, Bill Britt and Jimmie Vinson are the lads who recorded 'I Can't Believe' and 'Lonesome Baby.' They have appeared twice through the past year at the Circle Theater where they were an immense hit, but it is believed that the Gleason engagement will be their first night club appearance in Cleveland." "Bill Britt" should, of course be "Bill Brent" and they somehow stuck Johnny Moore back in (although he was currently with the Drifters) and left out Ben Iverson. Therefore, my money's on Jimmie Vinson to have been Johnny's replacement. (This is, however, the only time his name shows up anywhere.)

However, around August of 1955, Drifters' road manager Percy Livingston called Johnny Moore back; after only a few months, Little Dave had reverted to his old ways and had been fired. At this point, Johnny Moore had gone from second lead of a very minor Cleveland group to being the "official" lead singer of the Drifters (although he claimed that it took him nearly a year to be accepted by the fans).


Galen Gart's Rhythm & Blues In Cleveland – 1955 Edition details many appearances by the Hornets during 1955. They were the headline singers at Gleason's Musical Bar during the last week of 1954 and the first week of 1955 (along with Milt Buckner's band). They headlined at Gleason's again (with the Ernie "The Great" Scott's Orchestra) in March and April. In May, it was reported that William "Jap" Gleason (owner of Gleason's) was now managing them and there was a tour planned with Sarah Vaughan. On July 17, they sang at a dance held at Cleveland's Paradise Auditorium with Big Maybelle, Cool Papa Jarvis, and Great Scott. There was a reunion of sorts on October 9, when both the Hornets and the Drifters (now with Johnny firmly in the lead) appeared at the Paradise, along with Big Willie and his Rock & Roll Band. (What makes no sense about this performance is that the advertisement mentions "Clyde McPhatter and the Drifters," plus "Cleveland's Own Great Hornets." I would think that if "Cleveland's Own" was so important to advertise, they would have realized that Clyde McPhatter was no longer with the Drifters and that one of "Cleveland's Own" was now the lead singer. So much for local pride! To add insult to injury, the photo of the Drifters published in one Paradise ad was actually of the Du Droppers!) The last mention I can find of them is on October 14, when they were once again at the Paradise, this time with the 4 Flames (a local group), Luther Bond & the Emeralds, and the Great Scott Orchestra.


The Hornets disappeared for a while after that, but they refused to be swatted out of existence. They next show up, back at Gleason's, in January 1958. As the accompanying photo shows, by the late 50s, they consisted of Bobby Ward (high tenor; he might have been the same Bobby Ward who was in the Coronets in 1955), Eddie Woods (baritone), Ben Iverson (tenor/baritone), and Sidney Elbee (bass). The Hornets spent so much time at Gleason's that I won't bother to document much of it. (Note that in 1957 there was an instrumental group called the Hornets that appeared at the Club 77 in Cleveland.)


In October 1958, they were at the Cedar Gardens in Cleveland. The photo with the ad shows five members, but it's not clear enough to figure out who's who. The next month, they were at the Casa Nova along with Kim Tolliver, who'd been in the Metrotones before Leuvenia Eaton. In early May 1959, they appeared at Gleason's with L.C. Cooke (brother of Sam Cooke), whose name was misspelled in the ad.


The last appearance I could find in the 1950s was at Hound Dog's Den from October 22-28, 1959, along with Wynonie Harris. The Hound Dog's Den was owned by Sam "Crazy Man, Crazy" Sampson, a DJ on WJW, who'd once been named the "new Prince Of The Moondoggers" after Alan Freed left town.


They started off 1960 with an appearance at the Blackstone Cafe in February. While the Blackstone ad ran the same photo that had been used for their 1958 Cedar Gardens gig, the write-up in the February 27 Cleveland Call And Post used one with Johnny Moore and Sonny Long!


On March 19, 1960, they were guests on Fats Thomas' Spotlight Revue TV show on WEWS. There was a photo of the group with identification: Robert Ward, Edward Woods, Ben Iverson, and Bill Brent. This is the same line-up that I mentioned a few paragraphs ago, except that bass Bill Brent had returned to replace Sidney Elbee.


In late February 1961, the Hornets were at the Blackstone Cafe along with the 5 Quails. October of that year found them at Babe's Baby Grand.


By the time they played the Music Box in April and May 1963, they were the Fabulous Hornets, consisting of Ben Iverson (now a first tenor), Willie Brooks (first tenor, baritone, bass), Vernon Paul (second tenor), Willie Hodges (baritone), and Marvin Coleman (bass, baritone, tenor). A blurb in the April 13 Cleveland Call And Post reminded us that they "... finally hit it big with their 'Fools Rush In' recording. They have a couple of other fast selling platters too, 'I Can't Believe' and 'Lonesome Baby'." Really? A 10-year-old record is "fast selling"?


Speaking of "Fools Rush In", in 1962, the Hornets had two records released on the Way Out label (owned by Lester Johnson, Walter Roberts and football great Jim Brown). The Hornets back Lester Johnson on "Wedding Day" and "Jamaica Farewell". As Ben Iverson & The Hornets, the other record was "Fools Rush In" and "Love Me". Neither disk went anywhere, and the Hornets disbanded for the last time in late 1963. (Note that the Hornets on Flash were a different group.)

After the Hornets' demise, Ben Iverson went to New York and formed "Nue Dey Express," which was basically a band featuring Iverson as the singer. Probably in the very early 70s, they had a single release for Britne ("I Tried My Best"/"Look What You're Doing To Me"), with band members singing falsetto backup and sounding like a female group. (This was confirmed by Vernon Britton, former bass of the Hurricanes, who owned Britne along with partner Frieda Nerangis.) After this, Nue Dey Express changed its name to "Crown Heights Affair" and recorded both a vocal and an instrumental version of "Super Rod" (with Iverson doing the vocal). Britne sold the masters to RCA, but, according to Vernon Britton, RCA didn't like Iverson's voice. He was dropped from the group and the song was re-recorded for an August 1973 RCA release. Iverson went on to be a soloist, before joining with Mark Beiner to create the Coast To Coast Band in 1979.


Johnny Moore stayed with the Drifters until being drafted in November 1957. When he was discharged in 1960, he tried a solo career, calling himself "Johnny Darrow." (There were a few releases on Melic and Sue.) Here's where the name came from: "Because the old Johnny Moore of the Blazers was still alive, I couldn't use my real name. One day I was reading an article about Clarence Darrow, the lawyer, in Ebony, and it just struck me that 'Johnny Darrow' sounded good. But my sound was a little too "white" for Juggy Murray [owner of Sue Records]. Then he got Ike and Tina Turner and spent his time with them."

Johnny re-joined the later Drifters in time for their April, 1963 session. This may have been insurance on the part of management, because in May, Atlantic released a solo by Drifters lead Rudy Lewis: "I've Loved You So Long"/"Baby I Dig Love." Possibly because the record didn't do well, Rudy continued on with the group, alternating leads with Johnny Moore, until he (Rudy) died in May of 1964.

In mid-1966, the Drifters needed a bass and Johnny brought in his old Hornets buddy Bill Brent, who stayed with the group for about six months (appearing on the "Baby, What I Mean" session in October of that year).

Over the years, Johnny led the Drifters on: "Adorable," "Ruby Baby," "Soldier Of Fortune," "I Gotta Get Myself A Woman," "Sadie My Lady" "It Was A Tear," "Fools Fall In Love," "Yodee Yakee," "Souvenirs," "Hypnotized," "I Know," "If You Don't Come Back," "I'll Take You Home," "Didn't It," "One Way Love," "Under The Boardwalk," "He's Just A Playboy," "I've Got Sand In My Shoes," "Saturday Night At The Movies," "Spanish Lace," "The Christmas Song," "I Remember Christmas," "In The Park," "At The Club," "Quando, Quando, Quando," "I Wish You Love," "Tonight," "More," "What Kind Of Fool," "The Good Life," "As Long As She Needs Me," "Desafinado," "Who Can I Turn To," "San Francisco," "Temptation," "On The Street Where You Live," "Answer The Phone." (And that's only through the end of 1964.)

Johnny stayed with the Drifters for many years after they left Atlantic Records. In the early 70s, they moved to England, and he continued to appear with them throughout the 70s, 80s, and 90s, right up to the time of his death in December 1998. Ben Iverson passed away in March, 2008; sadly, I never got to interview him about later Hornets groups.

So, all in all, while the Hornets made little impression on the world, they at least gave us Johnny Moore and Crown Heights Affair.


Special thanks to Bob Davis, Jeff Beckman and Mark Beiner.




THE HORNETS
STATES
127 I Can't Believe (JL/JM)/Lonesome Baby (JL) - 11/53

UNRELEASED:
You Played The Game (JL)
Reelin' And Rockin' (sometimes seen as: Ridin' And Rockin')
Big City Bound (sometimes seen as: Big City Bounce)


WAY OUT
no number Wedding Day (LJ)/Jamaica Farewell (LJ) - 62
no number Fools Rush In (BI)/Love Me (BI) - 62

NOTE: The first Way Out record was credited to "Lester Johnson & the Hornets" (they backed him); the second to "Ben Iverson & the Hornets"


LEADS: JL = James Long; JM = Johnny Moore; LJ = Lester Johnson; BI = Ben Iverson



Unca Marvy's Home Page
More Articles