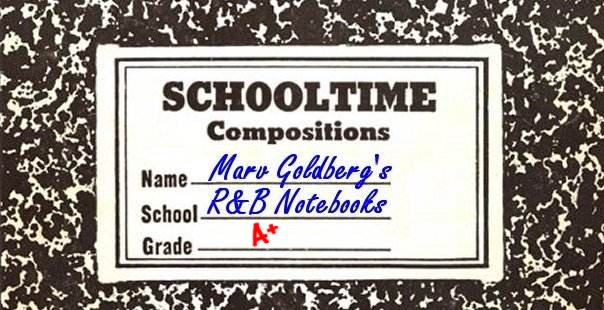 Pre-Atlantic Drifters Groups

By Marv Goldberg



© 2013 by Marv Goldberg

Before Clyde McPhatter and the Drifters, there were many other recordings by groups that used that name.

Other unrelated, but legitimate groups (that is, groups not pretending to be Atlantic's Drifters or derivatives of them) had appeared on London (1949-50), Coral (1950), Excelsior (1951), Class (1953), and Crown (1954). (I'm not sure what to make of the Crown Drifters, who were, in fact, the Robins. The record was released in February 1954, after the Atlantic Drifters had already had a #1 hit, and I can't imagine how Crown (a subsidiary of Modern) thought it could get away with using the name. There's no evidence, however, that the Robins had anything to do with this. It was just Modern clearly trying to capitalize on the name.) Another addition to this list is James "Blazer Boy" Locks and the 4 Drifters that recorded for Regal in 1949. They're actually a combo backing blues singer Locks, but they're worth mentioning. I should also mention Matthew Child and His Drifters, the band that backed up the Buccaneers' Southern recording of "Fine Brown Frame." Since the Buccaneers ended up on Rama, it's reasonable to suspect that "Summertime" and "Besame Mucho" by the Drifters on Rama (listed in the Rama catalog, but presumably never released) was the Matthew Child aggregation also. The recordings by these various groups (some of which might be the same) are listed in the discography.

It's also interesting to note that during the life of the Atlantic Drifters there were many, many other groups (both vocal and instrumental) sharing that name, both in America and abroad. Most of them seem to be Country And Western aggregations: Jimmy Williams and the Drifters, A. C. Lynch and the Drifters, the Carolina Drifters, the Evergreen Drifters, the Texas Drifters, the Ozark Drifters, Johnny Whitlock and the Drifters, the Dixieland Drifters, and the Dixie Drifters (the list probably isn't exhaustive). There were also Joe Dolan and the Drifters (from Ireland) and Cliff Richard and the Drifters (from England). Another offering was Jeril Deane and the Drifters (a white Pop trio) on Vita, from mid-1953.




PRE-ATLANTIC R&B DRIFTERS GROUPS
(These have no relation to Clyde McPhatter's group)
Mistreated Blues
Blazer Boy Blues
I Don't Want To See You Cry Anymore
The Dog, The Cat And Me
Go 'Way Blues
Nobody Told Your Lips To Say Hello
I'm The Caring Kind
Wine-Head Woman
And I Shook
I Had To Find Out For Myself
Mobile
Honey Chile
Fine Brown Frame
Three Lies
That Lazy Mood
Gotta See Ya Once More
What'll I Do
The World Is Changing
Sacroiliac Swing
REGAL (James "Blazer Boy" Locks and the 4 Drifters)
3231 Mistreated Blues/Blazer Boy Blues - 6/49

LONDON (Ernie Andrews, backed up by the Drifters [Kitty White and her group; "Kitty White" was the stage name of Jean Bilbrew])
16011 I Don't Want To See You Cry Anymore/The Dog, The Cat And Me - 12/49
17010 Go 'Way Blues/Nobody Told Your Lips To Say "Hello" - 3/50

CORAL (The Drifters; probably the London group without Kitty White)
65037 I'm The Caring Kind/Wine-head Woman - 9/50
65040 And I Shook/I Had To Find Out For Myself - 11/50

EXCELSIOR (The Drifters)
1314/1315 Honey Chile/Mobile - 6/51

SOUTHERN (The Buccaneers, with Matthew Child and His Drifters)
101 Fine Brown Frame/[Dear Ruth - backed by the Joe Whalen Trio] - 1/53

CLASS (The Drifters: Oscar McLollie, Lloyd Phillips, and Jerry Wallace)
500 Three Lies (voc: Bernice "Berni" Gooden)/That Lazy Mood - 2/53

RAMA (The Drifters)
22 Summertime/Besame Mucho [- 8/53]
Listed in the Rama catalog, but apparently unissued. These are presumably instrumental masters by Matthew Child [sic; should be "Childs"]
and His Drifters, since the Buccaneers (whom Childs backed on Southern) also ended up on Rama.

VITA (The Drifters)
1022 Gotta See Ya Once More/What'll I Do - mid 53
Listed on the record as "Don, Dick, & Ray," a white vocal/instrumental trio, with lead vocals by Jeril Deane
(real name: Gerri Garcia).

CROWN (The Drifters; these are actually the Robins)
108 The World Is Changing/Sacroiliac Swing - 2/54





Back to the early Drifters
The Later Drifters
Bill Pinkney's Original Drifters
Unca Marvy's Home Page
More Articles