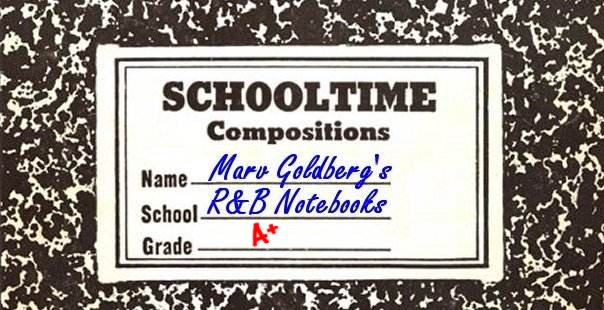 The Original Drifters

By Marv Goldberg

based on interviews with Bill Pinkney,
Johnny Moore, and Bobby Hendricks

© 2004, 2009 by Marv Goldberg
[NOTE: This is not really a self-contained story. In order to follow along with personnel and situations up to the mid-1960s, you'll have to have read at least the Early Drifters article.]

Right after a show at the beginning of 1958, bass Bill Pinkney was once again fired from the Drifters. As road manager he had a better grasp of the financial situation than any other member of the group, and was always fighting with management for more money for the singers. Pinkney wasted no time getting back into the studio, cutting a single for Sam Phillips' Phillips International label: "After The Hop"/"Sally's Got A Sister," with a studio group called the Turks (not the West Coast group) subsequently overdubbed by bandleader Bill Justis.

On May 28, 1958, the Drifters (with new bass Tommy Evans) began a week's appearance at the Apollo Theater. Others on the bill were Ray Charles, the Heartbeats, the Cadillacs, the Cookies, Ann Cole, Tiny Topsy, Mary Ann Fisher, Solomon Burke, and the Crowns (a group that was the remnant of the 5 Crowns, a New York City street-corner group that had actually been around longer than the Drifters).

The week closed with one of the Drifters (presumably drunk) cursing out both Dr. Jive and Frank Schiffman, owner of the Apollo. This was the final straw for manager George Treadwell, who fired the entire group. Treadwell decided to start over with a completely new Drifters group. To this end, he hired the Crowns, with whom he'd been impressed all week.


Almost as soon as the old Drifters had been dissolved, Bill Pinkney decided to get as many members of the original group as possible back together. He recruited Gerhart and Andrew Thrasher, and, as Clyde McPhatter was unavailable (doing well with his solo career), lead chores were once again returned to Little David Baughan. They called themselves "The Original Drifters," and, considering how deceptive the word "original" can be, this group came very close. It was, in fact, the very group which had recorded "Honey Bee" and "No Sweet Lovin'" in 1955, and, musically speaking, had more of a right to the name "Drifters" than the Crowns, who were now legally using it. The group's managers, at the beginning, were Esther Navarro (manager of the Cadillacs) and Irv Nahan.

In 1959, the Original Drifters made two records for George Goldner's End label, billed as the "Harmony Grits" (although a Billboard advertisement included the phrase "formerly the Original Drifters"). In June 1959, they released "I Could Have Told You" (led by Little Dave), backed with "Am I To Be The One" (all). November saw Gerhart leading "Santa Claus Is Comin' To Town," coupled with a remake of the Crows' classic, "Gee," with Bill doing a high lead. Unfortunately, Little Dave still had not become the stable member they needed. While he'd drift in and out of the group over the next ten years, he only appears on the End sides.


When Johnny Moore (former lead of the Drifters from mid 1955 to late 1957) was discharged from the army in 1960, he tried a solo career. Calling himself "Johnny Darrow," he had releases on Melic and Sue. Here's where the name came from: "Because the old Johnny Moore of the [Three] Blazers was still alive, I couldn't use my real name. One day I was reading an article about Clarence Darrow, the lawyer, in Ebony, and it just struck me that 'Johnny Darrow' sounded good. But my sound was a little too 'white' for Juggy Murray [owner of Sue Records]. Then he got Ike and Tina Turner and spent his time with them."


In 1960, there was a reunion of sorts at the Apollo Theater. The week beginning August 26 saw Clyde McPhatter ("And His Own Revue"), Johnny Moore (who was doing his solo act as "Johnny Darrow"), the Original Drifters (the trio of Bill Pinkney, Gerhart Thrasher, and Andrew Thrasher), and Jimmy Oliver's Band. (The Bobbettes and George Kirby were also on the program.) Bet you wish you'd been there!


In late 1960, Johnny got Bill's Original Drifters to back him on some of his "Johnny Darrow" sides. However, the only one that Johnny could remember specifically was "Chew Tobacco Rag" (presumably they're on the other side, but I've never heard it). At the time, the Original Drifters were a trio: Bill Pinkney, Gerhart Thrasher, and Andrew Thrasher. This means that there's at least one Johnny Darrow side that has the same lineup as "Adorable," "Your Promise To Be Mine," "Ruby Baby," "Soldier Of Fortune," and "I Gotta Get Myself A Woman."


In 1961, former Drifter Bobby Hendricks, unable to come up with a follow-up hit to "Itchy Twitchy Feeling," started appearing more and more with the Original Drifters. According to Bobby, he'd actually appeared with Bill and the Thrashers on various occasions, starting in 1959. Like Little Dave, Bobby Hendricks would be in and out of the group throughout the 60s.

There's an interesting record issued during this period: "My Picture"/"You Drive Buddy." It was released, as by the Sprites, on Patience in January 1962. After listening to both sides, which he had no memory of, Bobby Hendricks confirmed that it's him singing lead. Was the backing group the Original Drifters? Bobby said: "The other guys are probably the Original Drifters, but as I said I don't even remember when we recorded this." Unfortunately, all the others are deceased, so we may never know, but since the group backing is pretty strong, I'll tentatively say that it is Pinkney and the Thrasher Brothers. The record was reissued, on Turret, in late 1963.


By 1963, Bobby Lee Hollis (tenor/baritone) had become the permanent fourth member. Hollis had previously sung with the Sunbeams on Herald. Like Johnny Moore and Bobby Hendricks, he'd also done some solos for Sue. These were released in 1960, as "Johnny Pancake" (Sue 721: "Wonderful Baby"/"Shook").


Sometime in 1964, soul singer Jimmy Lewis replaced Andrew Thrasher. While touring on behalf of one of his 4J label singles, Lewis appeared on the same bill as the Original Drifters, who recruited him for the group. This group (Bill Pinkney, Gerhart Thrasher, Jimmy Lewis, and Bobby Lee Hollis) recorded "Don't Call Me" and "I Do The Jerk," released on Fontana in December 1964, with Jimmy leading "Call" and Bobby fronting "Jerk." Note that blue Fontana labels credit "Bill Pinkney" and red Fontana labels credit "Bill Pinkney and the Original Drifters."


Soon after this session, Bobby Hendricks was added as a permanent member, but the group sank down to four again when Lewis quit to continue his solo work. He'd have subsequent releases on Era and Minit.


This group continued together for a couple of years, although at some point Andrew Thrasher re-joined to replace Bobby Lee Hollis. In May 1967, they (as "Bill Pinkney and the Originals") released "The Masquerade Is Over"/"I Found Some Lovin'" on Veep. Bobby Hendricks leads "Masquerade" and Bill Pinkney is out front on the flip.


Throughout most of the 60s, Little David Baughan and Bobby Lee Hollis were alternately in and out of the group. By 1967, the group consisted of Bill Pinkney, Bobby Lee Hollis, Gerhart Thrasher, and Bobby Hendricks. That was the year, however, that Hollis, Thrasher, and Hendricks all announced that they were quitting to settle down. Unfortunately, that was just at the point when Bill had arranged a European tour; he now found himself with no singers.


Fortunately for Bill, former Drifters valet Lacy Hollingsworth told him about an Atlanta group called the Teals, who might be available for the European tour. In June of 1964, the Teals had had one record on King: "Sugar Girl"/"Little School Girl." Pinkney met them, auditioned them, and ended up taking them along as the new Original Drifters. The members of the Teals were: Benny Anderson (tenor), Wallace Ezzard (tenor; aka George Wallace), Albert Fortson (baritone), and Mark Williams (guitar).


When they returned to the States, the Teals not only broke with Pinkney, but continued on for over ten years as "The Original Drifters," adding Andrew Odem as the fourth singing voice. This group made a single recording, on the Sounds South label, in 1978 ("Just Let Your Heart Be Your Guide"/ "Plain, Simple, But Sweet"), as the Original Drifters. (In November 1981, Pinkney finally won a court battle to get exclusive use of the name "Original Drifters.") A December 15, 1967 ad for the Hilltop Club in Atchison, Kansas is for Mr. Bill Pinkney and "The Fabulous Drifters".


Bill's next Original Drifters, formed later in 1968, consisted of Bruce Caesar (tenor), Clarence Walker (tenor/baritone), and Tony "Duke" Richardson (baritone). This group did the 1971 recordings on Game: "Ol' Man River" and "Millionaire" (both sides led by Bill).


From then on, there was a succession of singers, but by 1979 it had stabilized to Harriel Jackson (tenor), Andrew Lawyer (tenor), Chuck Cockerham (tenor), and Tony Cook (baritone). Andrew Lawyer had formerly sung with the True Tones, the Spaniels, and the New Century Platters; Tony Cook had been with Harold Melvin's Blue Notes.

This group cut "Sixty Minute Man"/"Broke Blues" on Southern Charisma in 1979 (which only shows Bill's name on the label) and "(More Than A Number In My) Little Red Book"/"I Count The Tears" on the S&J label in 1980.

There were a series of recordings for the Ripete label in the late 80s and early 90s, but the personnel on these is unknown.


With many more personnel changes the "Original Drifters," fronted by Bill Pinkney, continued performing. They mostly played southern venues and were very popular with the "Beach Music" crowd. Sadly, Bill Pinkney, last of the original Drifters and first of the Original Drifters, passed away on July 4, 2007 (at age 81) as he was preparing for a concert that evening. Of the other original Original Drifters, Little David Baughan died in January 1970; Gerhart Thrasher died, from throat cancer, in November 1977; Andrew Thrasher passed on in August 1978; Bobby Hendricks on March 25, 2022; the whereabouts of Bobby Lee Hollis are unknown.


Special thanks to Ferdie Gonzalez, for his discographical help.




BILL PINKNEY
PHILLIPS INTERNATIONAL (Pinkney solos, with the Turks overdubbed)
3524 After The Hop/Sally's Got A Sister - 58



BILL PINKNEY'S ORIGINAL DRIFTERS
END (as the Harmony Grits)
1051 I Could Have Told You (DB)/Am I To Be The One (ALL) - 6/59
1063 Gee (BP)/Santa Claus Is Comin' To Town (GT) - 11/59

SUE (Johnny Darrow (Johnny Moore) backed up by the Original Drifters on these)
738 Chew Tobacco Rag/The Spider Walk - 1/61

PATIENCE (the Sprites - they may be the Original Drifters; see article)
100 My Picture (BH)/You Drive Buddy (BH) 1/62
Reissued on Turret 103 in late 1963

FONTANA (Bill Pinkney & the Original Drifters - but see text)
1956 Don't Call Me (JL)/I Do The Jerk (BLH) - 12/64

VEEP (Bill Pinkney & the Originals)
1264 The Masquerade Is Over (BH)/I Found Some Lovin' (BP) - 5/67

GAME (Bill Pinkney & the O.D.'s)
393 Ol' Man River (BP)/Can You Forgive (If You Can't Forget) - 71

GAME (The Original Drifters)
394 Ol' Man River (BP)/Millionaire (BP) - 71

CHRISTOPHER (Bill Pickney [sic] & the Original Drifters)
103 I'm The Original/Just Drifting Along - 70s

SOUTHERN CHARISMA (Bill Pinkney [but the entire group is present]
3289 Sixty Minute Man (BP)/Broke Blues (BP) - 79

S&J (Bill Pinkney & His Original Drifters)
800826 (More Than A Number In My) Little Red Book (AL)/I Count The Tears (CC) - 9/80

RIPETE (Bill Pinkney & the Original Drifters)
1020 White Christmas/Silent Night/Sit And Hold My Hand/Ol' Man River - 88
3002 W-P-L-J (White Port Lemon Juice)/[Gonna Move Across The River - Bill Pinkney] - 89
2181 A White Christmas - 89
Christmas Just Ain't Christmas
Little Drummer Boy
Winter Wonderland
Little St. Nick
I Saw Mommy Kissing Santa Claus
Santa Claus Is Coming To Town
The Christmas Song
Please Come Home For Christmas
Santa Claus Got The Blues
White Christmas
Silent Night
Oh Holy Night
Auld Lang Syne
3004 Ain't Got No Money/The Christmas Song - 90
2011 Christmas Just Ain't Christmas/Little Drummer Boy - 90
3022 She Felt Too Good/She Felt Too Good [long version] - 92
3024 Ain't Got No Money/[Shake, Rattle, And Roll - Soul Patrol] - 93
2235 Anthology (a CD) - 97
Ruby Baby
I'm Tired
Little Red Book
Gonna Move Across The River (no group)
She Felt Too Good
Ain't Got No Money
Candlelight
Fools Fall In Love
Ol' Man River
Just Hold My Hand
Kissing In The Back Row
Give Me You
White Christmas
Little Drummer Boy
Please Come Home For Christmas
Silent Night
Christmas Just Ain't Christmas
Oh Holy Night
We Wish You A Merry Christmas
2288 Life's A Beach (a CD with various artists) - 99
Tired Of Being Your Fool
2235 A Tribute To Fat Harold's (a CD with various artists) - 01
Some Like It Hot
I Love New Orleans Music
2235 Let's Dance (a CD with various artists) - 01
Let The Doorbell Ring [Bill Pinkney &Mojo Blues Band]

VARESE SARABAND (Ripete masters, recorded in 2000)
350 O Holy Night: A Drifters Christmas (a CD) - 03
Silver Bells
Do You Hear What I Hear
Have Yourself A Merry Little Christmas
Blue Christmas
Merry Christmas Baby
Lonely This Christmas
Run, Rudolph, Run
Pretty Paper
The Gift Of Giving
I'm Your Santa Claus Baby
Backdoor Santa
Happy Christmas (War Is Over)


NOTE - the following record, although credited to the Original Drifters, is actually a bootleg paring of two sides that Johnny Moore's Drifters had recorded for Bell in the 70s:

SHAGG
101 Looks Like I'm The Clown Again/Honey, You're Heaven To Me


LEADS:
BP = Bill Pinkney; DB = David Baughan; GT = Gerhart Thrasher;
BH = Bobby Hendricks; JL = Jimmy Lewis; BLH = Bobby Lee Hollis;
AL = Andrew Lawyer; CC = Chuck Cockerham




THE TEALS
(a group that toured with Pinkney in 1968)
KING (as the Teals)
5893 Sugar Girl/Little School Girl - 6/64

SOUNDS SOUTH (as the Original Drifters)
16053 Just Let Your Heart Be Your Guide/Plain, Simple, But Sweet - 78




The Early Drifters
The Later Drifters
Unca Marvy's Home Page
More Articles