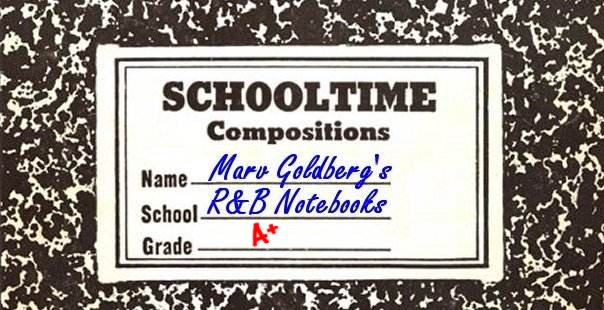 The Ralph Wilson Quintet
By Marv Goldberg

© 2021 by Marv Goldberg
The Ralph Wilson Quintet is a good example of a successful territory combo. Although accounts occasionally say they played outside Ohio, there's not a single ad that confirms it; they mostly played long engagements in Akron and Cleveland. However, they did get to record for a few labels and I like them.






Ralph Wilson was born on September 23, 1914, in Tuscaloosa, Alabama, to John Wilson and Nellie Davidson. By 1930, Ralph and his family (he seems to have had six siblings) had relocated to Akron, Ohio. The family was there in 1940, except for Ralph, who doesn't appear in that census at all.

However, when he registered for the draft on October 16, 1940 (the national holiday on which all males between 21 and 35 were required to register), he gave an address in Buffalo, New York. He said he worked for Harry Liebler, a local tavern owner ("Dull moments not permitted on premises"), but his name never appeared in any of Liebler's ads. [Fun Fact: death row inmates were legally exempt from registering for the draft on that day.]

While he was in Buffalo, Ralph got married. On April 14, 1941, he wed Georgia-born Jamaye Pyante, a dancer. She seems to have been born Jessie Pyante, so "Jamaye" might have been a stage name (although one she kept for the rest of her life).

The first we hear of Ralph the musician (saxophone and clarinet player), was in the August 1, 1935 Cleveland Call And Post, in a column called AKRON (some of it is difficult to read):


Down at the Ebony [?] Club, Ralph Wilson, Cachy Chandler, Body Grant and Thomas Lindsay are beating it out every night and going over strong. [If this group had a name, the columnist didn't mention it.]


"Body Grant" should be Boyd Grant (a pianist) and "Thomas Lindsay" should be "Thomas Lindsey" (a trumpet player). We'll return to those two later.


Cachy Chandler (saxophone): He's most probably Leonard Hunt "Len H." Chandler, born in Henderson, Kentucky on January 1, 1912. In his 1933 marriage record and in the 1940 census he lived in Barbeton, Ohio (very close to Akron) and was a musician. In the service, he played with the United States Army Air Force Band in Tuskegee, Alabama. He died on January 28, 1994 in Akron; his obituary said he'd been a professional saxophone player. This is the only mention of him with Ralph Wilson.


Ralph then disappears for ten years, next showing up in a series of 1946 ads for "Ralph Wilson & His Windy City Four" playing at the Musical Bar in Akron. Note that several contemporary groups had that name, including a barbershop quartet that actually was from Chicago. The band was advertised at the Musical Bar from May 24 through October 4. (I told you he had long engagements.)


We next hear of "Ralph Wilson & Orchestra" at the Club Ron-Da-Voo in Cleveland, starting on June 20, 1947. I don't know how long he was there.

Did the Windy City Four and the "Orchestra" have the same members? We'll never know, since nothing ever named them. However, by August 1947, when they got a chance to record, as the "Ralph Wilson Quintet", the members were: Ralph Wilson (saxophones and clarinet), Boyd Grant (piano), Roy Coleman (guitar; aka Leroy Coleman), Jimmy Horton (bass; incorrectly seen as "Harter"), and Buster Foster (drums). The drummer turned out to be the most volatile position; there'd be many of them. I'll also throw in vocalist George Clark, who appeared often with the group, although he may not have been on the initial three recordings (he was on a couple of the subsequent Richtone waxings).


Boyd Grant (piano): Boyd Thomas "Lips" Grant was born March 8, 1915 in Hartwell, Georgia. By 1934, at the latest, he was living in Akron. When he registered for the draft in October 1940, he was working at the Blue Skies Night Club in Ashtabula, Ohio. He was in the army from November 1943 until October 1945. Boyd died, in Detroit, on February 21, 1974.

Leroy Coleman (guitar): Leroy "Roy" Coleman was born in Atlanta, Georgia, on September 9, 1919. When he registered for the draft in 1940, he was living in Cleveland, but didn't declare himself a musician (in the census, he was a truck driver). In the 1930 census, he was "Leroy", but in 1940, it was "Roy". Leroy was in the Army from October 1941 until November 1945. He died on July 2, 2009 in Cleveland.

Jimmy Horton (bass): James Arthur Horton was born on October 22, 1915 in Nashville, Tennessee (or 1914 per his draft registration). Although he was called a "new worker" in the April 1940 census, his October 1940 draft registration found him unemployed. In 1955, he led the Jimmy Horton Trio (as he did twenty years later). Jimmy died, in Akron, on June 8, 1993. At least his obituary noted that he'd been a bassist.

Buster Foster (drums): I've been unable to find out his first name. I checked on several possibilities, all from around Akron and all born around the right time. However, none of their draft registrations or obituaries mentioned anything about having been a musician. One is Lynn Foster, born in Atlanta on August 6, 1912. His 1940 draft registration shows him working at a Loew's Theater in Akron (which, I admit, could mean anything). He died January 16, 1963 in Akron.

George Clark: Vocalist George Wesley "Bird" Clark was born in Akron on July 6, 1927. In July 1945, at the time of his draft registration, he was unemployed. When he died, on September 30, 2006 in Akron, his obituary mentioned nothing about his singing career (or, to be fair, any other career he may have had).


The first Ralph Wilson Quintet recordings were for the Richtone label, from Canton, Ohio, near Akron (note that there was another company of the same name in Garvey, California). One of the owners was John D. Crawford, who seemed to also be a real estate agent. It's possible that Akron photographer Richmond "Rich" Lowe, manager of the Ralph Wilson Quintet, was the other owner.

The three songs I know of on Richtone (for now) were: "Get Away From My Window (Stop Knocking At My Door)" (written by Richmond Lowe, with a vocal by the Wilson Quintet), "I'm Gonna Put You Down Baby" (vocal by guitarist Roy Coleman), and "Slap That Mess" (a jive tune with a vocal by the Wilson Quintet). However, there were many other songs done for Richtone by the end of 1947, although I don't know how many sessions they had. (You'll have to wait for October 1948 to learn about those.)


One thing they didn't know at Richtone was how to number records. "Get Away From My Window (Stop Knocking At My Door)" and "I'm Gonna Put You Down Baby" were probably released in August 1947, as Richtone 36. At some time later in the year, "Slap That Mess" was released as Richtone 387. The flip was "You And I Together", by the Boyd Grant Trio, a subset of the Wilson Quintet: Boyd Grant (piano), Leroy Coleman (guitar), and Jimmy Horton (bass), with George Clark on vocal.

"Get Away From My Window", while well done, is a typical combo piece from the time. "I'm Gonna Put You Down Baby" is a pleasant ballad.


On August 24, 1947, Ralph Wilson & His Quintet were part of a jazz concert at the "ice-cooled" Akron Armory. Also on the bill were Nuf Rey's Quintet and the 4 Kings And A Queen (but not the group I've written about). Oh, yes, the MC was Alan Freed; this was only the second concert Freed had ever put together, and Ralph Wilson was right in the middle of it.

The August 21 Akron Beacon Journal told us about it:


Another jazz concert featuring a jam session by Akron musicians will be held at the armory Sunday at 3 p. m. [Freed's first had been on July 13.]

Alan Freed of WAKR again will be master of ceremonies.

He will introduce combinations including the Ralph Wilson quintet, which plays at the Cosmopolitan club on Howard st.; the Nuf Rey quintet from Chin's in Cleveland, featuring Johnny Gari, who often has sung over WHKK; and Jimmy Scroggy's Four Kings and a Queen, who play at Ted Boyer's Backstage.

Guest vocalists will be George Clark, who will sing with Ralph Wilson's unit, and Robert Henson, University of Akron student.

The session again will be sponsored by Sammy Taormina, Akron saxophonist.


As that last blurb said, the Ralph Wilson Quintet was appearing at the Cosmopolitan Club in Akron. They were written up in the September 27, 1947 Pittsburgh Courier:


AKRON, Ohio - One of the newest combos to throw music lovers for a loop is the Ralph Wilson Quintet now pulling the crowds to the Cosmopolitan Club in the Rubber City. According to those who know, the combo is "easy listening".

The Wilsonites have waxed two sides entitled "Get Away From My Window" and "I'm Gonna Put You Down, Baby". [It went on to name the members and their instruments, as I reported above.]


On September 30, the King Cole Trio appeared at Akron's East Market Gardens in a show that also featured "Dancing To Ralph Wilson And His Orchestra". They were still at the Cosmopolitan Club, and would be until December.


Another Alan Freed concert. This one in Barberton, Ohio at the Barberton High School Auditorium on October 23, 1947. The big star was saxophonist Charlie Ventura's sextet, "plus the famous Ralph Wilson Quintette".


At some point, possibly February 1948, Richtone re-released "You And I Together", by the Boyd Grant Trio. This time, the flip was the Trio's "Sophie's Sofa", led by Grant himself. What makes the record interesting (and confusing) is that "You And I Together" (written by label owner John D. Crawford) was record number 387B, the same as the Quintet's "Slap That Mess". (I did say that Richtone didn't have a clue as to how to number things. It should have been 387A, as it was when it was released as the flip of "Slap That Mess".) Since the musicians' recording ban was in full swing, the songs had to have been recorded in late 1947. There was a single advertisement for the record, in March 1948, by Scott's Furniture and Record Co. of Cleveland.


On May 30, 1948, there was a battle of the bands at the Paradise Auditorium in Cleveland. It featured Tiny Grimes ("of New York City - Direct from 8 Weeks at Cafe Tia Juana [Cleveland]") vs. Ralph Wilson ("and his recording band from Akron, Ohio featuring George Clark, Vocalist"). The ad had a very indistinct photo of the band which showed a pianist, a bassist, a drummer, and two others. There's also a vibraphone on the stage, which Boyd Grant played, in addition to his piano.


After this, they ("famous recording artists") checked into Puffy's in Akron, appearing six nights a week in the Down-Beat Room. The first ad ran on June 2.

A new label: Lucky Records was formed in August or September 1948. The announcement, in the September 23, 1948 Radio Daily said:


Lucky Records, new plattery in Cleveland, headed by Ernest Bruell and Lloyd Rosenblum, has purchased 100 masters in the blues, pop and race fields. Initial release, "I Like The Way You Say Goodnight", flipped with "Roy's Boogie", features an up and coming vocal group, namely the Ralph Wilson Quintet and a honey-voiced balladeer, George Clark, whose rendition of the ballad is big time.


The September 25 Billboard, had this:


The Lucky Music Corporation, new record company organized here [Cleveland] by Ernest Bruell and Lloyd Rosenblum, has purchased over 100 masters in race, pop, folk and international categories and intends to release its first disks late this month.... The upcoming series of releases will feature the Ralph Wilson Quintet, combo which has been having a long run at Puffy's, Akron nitery.


All the sides subsequently released on Lucky had been recorded the prior year for Richtone. (Remember, the second Petrillo [musicians'] Ban, which had started January 1, 1948, was still in effect at this time; union musicians were forbidden to record.)

Another article, in the October 5, 1948 Akron Beacon Journal said:


An Akron orchestra has been signed to launch a new Ohio record manufacturing and distribution company.

The orchestra is the Ralph Wilson Quintet, composed entirely of Akron men and managed by Richmond Lowe, long prominent in the musical field here.

The Lucky Music Corp. of Cleveland has purchased the master records of the quintet made before the Petrillo ban, Lowe says, and these records will be distributed nationwide by the Lucky company. The records include racial, popular and polka [?] tunes, all original with the Wilson band.

Principals of the Lucky company are Ernest Bruell and Lloyd Rosenblum, who also own Stapleton Industries, Inc., of Cleveland, licensees of the Gene Carroll animal records. [This probably needs some explanation. Gene Carroll made a series of records using the same techniques as David Seville would with his chipmunks, some 10 years in the future. They were released on Bruell's Animal label.]

The Wilson quintet, which has played at Puffy's night club for almost a year [or four months, at any rate], also has been contracted for by the William Morris booking agency for a fall tour of one-night stands. [Sorry, never happened.] A top entertainment name will be added to the group, Lowe said. ["Top" is another of those words that has no meaning in press releases.]


There were five known Lucky records and, if you look at the discography, you'll see that their numbering system was as erratic as Richtone's had been. Remember, these had all been recorded for Richtone. For some reason, all the Lucky records spelled the group's name as "Ralph Wilson Quintette".

The October 5, 1948 Akron Beacon Journal had a little blurb, with a photo, saying:


Ernest Bruell, president of the Lucky Music Corp. of Cleveland, left, and John D. Crawford, co-owner of the Richtone Record Co. of Canton, right, look on as Richmond Lowe, Akron, signs a contract for the recordings of the Ralph Wilson Quintet.


This is why it's necessary to look at things in context. When I first encountered that photo, I didn't understand why the Richtone and Lucky owners were both witnessing the Quintet's manager signing something. It turns out that this was Lucky purchasing the Richtone masters.


The first Lucky release (both the Quintet's and the label's), from October 1948, was "Roy's Boogie", an instrumental featuring guitarist Roy Coleman, backed with "I Like The Way You Say Goodnight" (vocal by George Clark). They were reviewed in the November 13, 1948 Cash Box:


Bowing into the disk spotlight with this platter, the Ralph Wilson Quintette step off on the right foot with "Roy's Boogie" and "I Like The Way You Say Goodnight." Both sides appear to be a blue-ribbon package for music ops. Top deck, spilling in ultra fast fashion is loaded with plenty of sock and rhythm. Beat and drive displayed here is terrific, with some mellow sax riffing it up. On the flip, with "I Like The Way You Say Goodnight," piper George Clark bows into the limelight in excellent manner. The lad's pipes are nothing short of sensational. Ditty is a superb rendition of some fine mellow romantic lyrics. You've gotta listen to this pair to really appreciate them - and that's just what we recommend. Run out and load up on this platter - but fast.


Billboard reviewed the record on the same date, agreeing with Cash Box for a change:


Roy's Boogie (85): The Lucky label's first release is a sock instrumental, with an exciting guitar out in front and a wicked beat in back. Side could score in pop as well as race field.

I Like The Way You Say Goodnight (80): Strong vocal on the ballad side is aided by good orking. With "Boogie," platter offers a strong pairing.


By November 19, the Quintet had gotten a radio show over Akron's WADC (today called WARF). I don't know whose bright idea it was (or just one of those things), but it was on from 11:30 to midnight, opposite two-thirds of Alan Freed's Request Review show. The last listing was on February 11, 1949.


Lucky took out a large ad for "Roy's Boogie" in the November 20, 1948 Billboard. It quoted the full Billboard review, plus something called Tips On Coming Tops, which said:


The new Lucky label's first release augurs to be a lucky venture indeed. It's a jump instrumental, ROY'S BOOGIE, done by the Ralph Wilson Quintet, and the exciting performance figures to make this a natural in both the race and general markets.


While "Roy's Boogie" got great reviews, I didn't expect this: In the January 1, 1949 Cash Box, it appeared as the #1 song on the Hot In Birmingham, Alabama chart, beating out such also-rans as "Corn Bread" (Hal Singer), "Along About Midnight" (Roy Brown), "Blues After Hours" (Pee Wee Crayton), "It's Too Soon To Know" (Orioles), :Blues For The Red Boy" (Todd Rhodes), and "Chicken Shack Boogie" (Amos Milburn). Considering that it didn't show up on any other charts, ever (with the exception of being #8 in Birmingham on January 22), I can't see how this was possible. Why there and nowhere else? Sure record companies occasionally paid DJs to play records (I'm told), but Lucky was a small, newly-formed company, so, if they were going to spend money, why not spend it in a market closer to home? Another of life's mysteries.


On January 15, 1949, they were on a radio show (unknown which one). An air check disk exists (on the Schneider Recordings label) on which Leroy Coleman sings "Tired". The label says "Burt's Program", a reference to a program sponsored by Burt's Records in Cleveland and broadcast over WCLE. The disk ends with the announcer talking about an upcoming song by George Clark, but he either garbles the title or the disk is so worn that I can't make out its name. An "air check" is a segment of a show that was recorded, for any number of reasons, while the show was airing.


Lucky released two more Quintette records in late January. The first was "I'm Tired" (the same song that was sung on the air as "Tired"), a nice ballad, led by Leroy Coleman. Its flip, "Lips", is a driving saxophone piece, which also has some nice guitar, drum, and bass work (but strangely, considering that Boyd Grant was nicknamed "Lips", I can't even make out a piano). The other disc had the instrumental "Radar Blues" (a nice sax ballad), coupled with "Get Away From My Window" (vocal uncredited on the label). I would have thought that "Get Away From My Window" was the same track that had been issued on Richtone, but it's quite different in the beginning and I believe that the solo vocal is by a different singer. Note that the DJ copies had the wrong title, calling it "Stay Away From My Window".

The February 2, 1949 Variety said: "Ralph Wilson's quintette cuts excellent jazz and blues things for the Lucky label; his 'Radar Blues' and 'Lips' are swell."


On February 13, the Quintet appeared at one of the regular Sunday jam sessions held at the Sky Bar in Cleveland.

Cash Box reviewed "I'm Tired" and "Lips" on February 12, 1949; Billboard's review came a week later, on the 19th.


Cash Box: The Ralph Wilson Quintette on deck with a pair that should come in for their fair share of juke box coin. Top deck, tagged "I'm Tired" featured piper LeRoy Coleman wailing the blues in mellow manner. It's slow, tempting stuff, with the Wilson combo in the background making nice music. The flip, an all instrumental tune, is a wild and woolly jump number. Hot sax leads the way, with the crew joining in. Top deck for the moola.

Billboard: I'm Tired (67): Ralph's orking lacks its usual bite behind Leroy Coleman's blues vocal.

Billboard: Lips (68): Gutty tenor sparks this hard-driving but inconsistent instrumental.


On February 19, both Billboard and Cash Box reviewed the other January release:


Billboard: Radar Blues (73): Number from Harry Revel's "Music Out Of The Moon" cycle done up in easy-going, beatful fashion by tenor sax and rhythm. Treatment, more than the sophisticated riff tune, could pull some race coin. ["Music Out Of The Moon" was a 1947 album with music created by Harry Revel and featuring a theremin, an electronic instrument played by waving the hands over and around it, but never actually touching it. One was used in the opening music to the original Star Trek series.]

Billboard: Stay Away From My Window (74): Group gets a tidy jump beat, and tenor and piano provide solo interest. Fortunately, the amateurish lyric is short. [Remember, they got review copies with the wrong title.]

Cashbox: Pair of sides music ops [operators; those who own jukeboxes] should look into are these offered by the Ralph Wilson Quintette. Wax, titled "Stay Away From My Window" and "Radar Blues," makes for fairly pleasant listening time throughout. Top deck, with a band vocal chanting the refrain of the title, is the better of the pair. It's stock race material that ops can use to fair advantage. The flip, an all instrumental bit, is done up in medium slow tempo. With a slow winding, haunting sax leading the way. Both sides are there for the asking - music ops take it from here.


Nothing happened with those two and Lucky released another Quintette record in March 1949: "I Knock Wood" (vocal by the "Wilson-Airs"), backed with the instrumental "Play, Lips, Play".

There was a big article in the April 9 Pittsburgh Courier titled "Ralph Wilson Five Tops In Midwest Jazz":


Versatility and a new approach are two requisites for a band or act to hit big time. And those are just two of the reasons why Ralph Wilson and his torrid quintet loom as headliners in the combo ranks.

Not only does the Wilson outfit stay in a nice jump groove, It includes some neat novelty and comedy routines to make the band a show in itself. In fact, Wilson's band has been such a hit at the Downbeat Club at Puffy's here that the combo has played at the spot for fifteen months.

Although the date at Puffy's has been of long duration, the Wilson-men have found time to co-star on bills with the King Cole Trio, Charlie Ventura and the Four Blazers [sic; should be 4 Blazes, the group from Chicago, not the Hollywood 4 Blazes].

Ralph Wilson himself is a top tenor sax artist and he paces his band through its repertoire with the inspiration of a real leader. Other members of the crew are composers as well as ace musicians. Roy Coleman, guitar; Boyd (Lips) Grant, piano, vibes; Jimmie Horton, bass; and Walter Carson (drums) round out the combo. George Clark is featured vocalist.

The Wilson Quintet has eight sides on the Lucky label already on the Nation's juke boxes and they are catching on with the nickel-droppers. Top sides include [names all eight sides]. All except two of the sides were composed by members of the band.

According to Rich Lowe, personal manager, the Wilson band is preparing for a tour of the South and Midwest. For further information, Lowe may be contacted at 6 Federal Street, Akron.

When the Wilson band hits the one-night circuit, music lovers will be treated to something new and entertaining in jazz.


A new drummer; at some point Buster Foster had departed:


Walter Carson (drums): Walter S. "Mouse" Carson, Jr. was born on July 31, 1914 in Marshallville, Georgia, but by 1920, his family had moved to Akron. He'd been with Benny Miller's band in 1944, and then Gay Crosse's. (He was on Crosse's "The Door Is Wide Open", an answer to "Open The Door, Richard".) Walter died on September 2, 1986 in Detroit.


I don't know how they decided that the Quintet had been at Puffy's for 15 months, when the Club only started putting on live acts at the beginning of June 1948; therefore 10 months would be correct. In spite of the mention of a tour, it never happened. Again I'll state that the band never seemed to have left Ohio.


They continued motoring up to Cleveland to appear at Sky Bar Jam Sessions on Sundays. The April 9, 1949 Cleveland Call And Post had this:


Ralph Wilson, sensational recording crew will be the featured star this Sunday (April 10) from 4 till 6 at the Sky Bar 10625 Euclid and 105th. Emcee Howard Lee. Featured artists that will appear this Sunday in person with tenor man, Ralph Wilson will be George "Bird" Clark, vocalist; Roy Coleman, guitar; 'Lips' Grant, piano; Jimmy Horton, bass; Walt Carson, drums.

Just released on the Lucky Label the coupling of "Play Lips Play" and "Knock Wood" is destined to [reach] the top of the platter sheets very soon. Other current hits by the group include "Rader [sic] Blues", "Roy's Boogie" and "Lips".


The Pittsburgh Courier of April 23, 1949 made the Puffy's engagement term even longer. It said, in part: "According to Richard [sic] Lowe, personal manager of the Wilson Quintet, the combo plans a national tour. Several more discs will be cut for Lucky before the band hits the trail, after two years at Puffy's in Akron, Ohio."

"I Knock Wood" and "Play, Lips, Play" were reviewed in the April 30 Cash Box:


Some fair wax headed ops way is this pair by the Ralph Wilson Quintette. Top deck is a cute bit tagged "I Knock Wood." Wax spins in moderate tempo, with the boys knocking out some light, bright lyrics. The flip is an instrumental piece with the maestro taking a mellow tenor ride. Take note of some wonderful piano antics on the side too. The platter makes for pleasant listening and rates ops avid attention.


This from the May 20, 1949 edition of The Quaker, the newspaper of Salem High School (Salem, Ohio):


Another musical assembly, this time featuring the Ralph Wilson quintet, was presented to the student body Thursday [May 19] as a part of the Senior Class gift.

This dance band has recently given a concert at Kent State University and is now playing at a night club in Akron.

Included in their instrumental list are a guitar, a piano, drums, and a saxophone. George Clark serves as band vocalist.


Interestingly (John A. Jackson pointed out to me), Salem was the home town of Lew Platt, Alan Freed's manager and booking agent. Looks like there might have been a stronger tie between Freed and Ralph Wilson than was ever mentioned in print.


On May 23, 1949, the Ralph Wilson Quintet first opened at the Cafe Tia Juana in Cleveland; they'd have many long engagements there. The ad featured a photo of the group, which would be used for years, in spite of personnel changes. They had been at Puffy's for just under a year, not the 15 months or 2 years in blurbs, but still a notable engagement.

The May 24 Akron Beacon Journal told of their travels (kind of):


The Ralph Wilson quintet, which has been holding forth at Puffy's for 15 months [we're back to this], has gone off on the road. First booking is at the Cafe Tia Juana in Cleveland, and then, on to Detroit.

Comprised of Akron musicians, the quintet features Boyd Grant, piano; Walter Carson, drums; Roy Coleman, guitar; Jimmy Horton, bass; and Wilson, tenor sax.

George Clark is vocalist, along with Lottie Dozier, who is making her first professional appearance with the group. Miss Dozier is a graduate of Central high and a member of the choir of the Second Baptist church. [We'll get to her in a bit.]


There's not a single ad (in either the Detroit Free Press or the Detroit Tribune) of any appearance in the Motor City.

Remember that I said Boyd Grant also played the vibraphone? Well, he wouldn't be playing it for a while according to the May 26, 1949 Akron Beacon Journal:


Boyd Grant, 35 E. Glenwood av., told police a vibraphone valued at $650 was taken from his car in the 105th st. area, Cleveland. He was on his way to a night club where he plays the musical instrument. [Looking back at the photo that shows the instrument on stage, I can't figure out how he even got it into his car.]


Probably in June 1949, Lucky released their final Ralph Wilson Quintette record: "Living Here Body And Soul" (vocal by George Clark), backed with "Since I Fell For You" (which gave writer credit to Dallas Bartley, instead of its true composer, Lucky Millinder). "Living Here Body And Soul" was written by Jimmy Horton, who'd later record a demo of it with his trio in 1959.

They were still at the Tia Juana when the June 18 Cleveland Call And Post printed this in Bob Williams' "Bobbing Along" column: "... the Wilson Quintet at Tia Juana, in case you haven't heard 'em, is by far, absolutely the hottest musical variety combo in this man's town today."

Another blurb, this one from the June 25 Cleveland Call And Post: "One of the best bets in town is the Ralph Wilson Quintet now playing the Tia Juana. Akron kids they are, and they've got the cutest little singer, clear voiced little chick named Lolita who has been singing ever since she was a kid. But that's not too long ago. The band is a show in itself, with some high class comedy along with really good music, the kind that makes me pat my feet."


While still at the Tia Juana they, and the Tiny Grimes combo (appearing at Gleason's Musical Bar), were at a "cabaret dawn dance" (4:00 AM until 10:00 AM) at the Towne Club in Cleveland on July 4. Guitarist Grimes (formerly of the Cats & The Fiddle), featured saxophonist Red Prysock in his band.

There was another big write-up in the July 16, 1949 Cleveland Call And Post:


Here it is in the middle of July . . . and Ralph Wilson's Quintet has been rocking along at the Cafe Tia Juana since the 23rd of May . . . and how those boys and that girl, Lolita, do rock!

This combination has just about everything it needs. Swing? Yes they can swing. Sweet stuff? Nobody gets any sweeter than those kids when they put their vocalists, George Clark and Lolita Dozier out front, and this duo can get blue too, you know what I mean?

Sometimes a guy wonders about a band like this Wilson aggregation. They have no name. They have no fame. You'd pass them up ten times for a chance to hear Louie Jordan or King Cole or the Three Blazers. But they are "in there." They are like those one hundred and one other really good combinations which would be up in the money if they had the publicity their good music should bring them.

All right. Take a gang of kids like this . . . lock them up in Akron for three or four years . . . let them play their hearts out . . . and keep it a secret - and they end up playing for about the same money a Salvation Army band takes in.

Sometimes, though, kids like these get a break at the Tia Juana, or the Ebony Club, or Gleason's and somebody hears them and just can't help writing about them, and they go from there.

This gang comes from Akron. Booker Brooks had them at one of his joints for too long to tell about it [the Cosmopolitan Club]. They've played most of the ofay spots there too. Bar the drummer, George Jenkins, who has beat it out with Lionel Hampton and a couple of the other name bands, and Roy Coleman who plucks a nice guitar and vocalizes in an astonishingly good baritone, and you have a group of kids whose outstanding virtue is their ability to really get together.

Their routine runs like [football player] Marion Motley, once they get loose they take in the entire field, and Coleman teams with Wilson on some very good funnyman stuff.

For our money Gene Krupa, Buddy Rich, Sonny Greer and the rest of them have absolutely nothing on skinny little George Jenkins when he gets down to the business of beating his skins. He does a solo which I have heard ten or twelve times, but which still makes my ears ask for more.

The lone gal in the combo, vocalist Lolita Dozier, has a natural talent which is not hurt at all by her freshness and her youth. She looks like she's happy when she sings. None of that professional "bored" appearance about this kid . . . and she can sing too. I'm not going to compare Lolita with the Fitzgerald girl, Ella, because, even to me, that would sound like a lot of mularcky, but remember, when this girl hits the top - in a year or two - that you heard it here first. A couple of records she made recently for Luck [sic; should be Lucky] Music Corporation will soon be released and you can judge for yourself . . . they are "Lonesome For You" and "Too Many Tears Ago."

Don't know how long Ralph and his quintet will stay at the Tia Juana, but I hope they don't leave before we get back out there.


Drummer Walter Carson had been there on May 24, before they started at the Tia Juana. Possibly he didn't want to go to Cleveland, since he's now been replaced by George Jenkins.


George Jenkins (drums): George Edward Jenkins was born in Norfolk, Virginia on July 25, 1917. Aside from Lionel Hampton and Charlie Barnet, he'd recently been with Louis Armstrong's band. He was gone from Ralph's unit by January 1950, when he appeared, with his own combo, at the Tia Juana. He had a 1958 LP called "Drum Magic" on Tampa. George died in May 1967 in San Francisco. Did I mention he'd been Dinah Washington's second husband (but only in 1946)?

Lolita Dozier (vocalist): Lottie Bee "Lolita" Dozier was born on September 20, 1930. There was a photo of high school student Lottie Dozier's in a December 1947 Akron paper. When she got married to George Lewis Brown, Jr. on September 18, 1955, the marriage license was for Lottie Bee Dozier. When she died, on January 1, 1983, her obituary said she'd been a telephone operator for Ohio Bell (which she was at the time of her marriage), but nothing about her having been a singer. Note that I can't find a trace of any record by Lolita Dozier, let alone the two titles mentioned in the above article.


Considering that the Quintet was still at the Tia Juana in the middle of August, I was surprised to see an ad from September 3 saying "Ralph Wilson Quintet Returns". None of the local write-ups said they'd left, even for a couple of weeks. However, a write-up in the September 3, 1949 Cleveland Call And Post confirmed it:


George Jenkins, the mad drummer with Ralph Wilson, returns to Cafe Tia Juana this week, for another run, "as long as they like 'em" chortles Johnny Waters, who has added new physical improvements to help make this one of the cleanest spots in town. . . . and on this trip, Ralph Wilson will frequently feature the drummer who, with elongated body, suddenly transforms himself into a virtual boogie mad man to "send" everybody all over the place.


But by October 27, they were back in Akron, playing the Ritz Theater. On November 10, they were at the East Market Gardens (also in Akron), playing a Thursday night jam session. Lolita's name was mentioned in the ad, but not George's. They were back the following Thursday.


One reason George Clark's name wasn't mentioned is that he was now singing with Bob Atchinson and His 4 Deuces (at least he, "Singer Of Songs", was when Atchison played Akron's Bonaire Nite Club in February 1950). They were advertised until May 19, and that was the last we ever hear of George. Actually, we never hear of Lolita Dozier again either.


It's been a long time since they'd been at Puffy's, but they returned there on January 16, 1950. If you've got some hidden talent, Puffy's has an occasional amateur show. The ad said they were looking for singers, dancers, and acrobats. The band was there until at least the end of May, 1951, although I can't swear it was a single engagement.


On March 12, 1950, the Quintet headed back up to Cleveland for another Sunday Sky Bar Jam Session.

The 1950 census had Ralph and Jamaye still together (they'd later divorce) in Akron. Her mother and brother were living with them. He's a "musician - entertaining at club". While there's no occupation recorded for her, she was a dancer.

The January 27, 1951 Cleveland Call And Post recounted where they'd been:


The extreme popularity of the Ralph Wilson Quintet in the central Ohio area has precluded the group playing many engagements since, in each instance, hold-over after hold-over has limited the appearance of this great musical unit to the following clubs in the order named: Joe Gould's Musical Bar, 9 months; Puffy's Nite Club, 9 months; Cleveland's Club Rendezvous, 4 weeks; Akron's Cosmopolitan Club, 5 months; Puffy's Nite Club, 15 months; Cleveland's Cafe Tia Juana, 18 Weeks; Cleveland's Alhambra Tavern, 4 Weeks; Puffy's Nite Club, 12 months.

The Ralph Wilson Quintet has been booked by the Hotel Majestic Rose Room [Cleveland] and is appearing nightly beginning January 29th.


The first venue (the Musical Bar) was the one I mentioned with Ralph Wilson & His Windy City Four in 1946. Some ads spell the Cleveland club "Rendezvous" and some "Ron-Da-Voo". While there was an Alhambra Tavern in Cleveland, there don't seem to be any ads for it.


But, as promised, the group checked into the Hotel Majestic's Rose Room in late January 1951. One of the Rose Room's ads had a different photo of the group, but again, no clue as to who's who (other than Ralph, at the bottom right, Leroy Coleman at the bottom left, and Boyd Grant at the top right). They were still there in March.


On May 14, 1951, they were back at Puffy's for a few weeks before heading up to Sandusky, Ohio to appear at the Zanzibar Nite Club (in the Wayne Hotel) starting on June 6. It gets interesting because Zanzibar ads named the members:


June 5 - opened for a week:
Ralph Wilson - with his precision style of music
Boyd "Lips" Grant - on the 88 keys
Roy Coleman - with the "Trumpet Wise" guitar (not a clue what that means)
Bill Ray - the master of the drums
Alton McDonald - a professional in his own right with the bass fiddle


So now we have a new drummer, Bill Ray, and a new bassist, Alton McDonald.


Alton McDonald (bass): Alton Edward McDonald was born in Fayetteville, North Carolina on February 20, 1918, although it looks like he grew up in Baltimore. He started as a tap dancer, but later took up the bass. He also played the tuba in an army band from 1941 to 1943. When he registered for the draft in 1940, he was working at the Cotton Club in Youngstown, Ohio. Prior to joining Ralph Wilson, McDonald had been part of the Floyd Hunt Quartet that recorded for Miracle Records. Alton died on June 28, 1988 in Baltimore, and, amazingly, his obituary mentioned that he'd played with Ralph Wilson.

Bill Ray (drums): Unfortunately, this is too common a name to research and nothing pops out as being him.


But, Bill Ray disappeared only nine days later:


June 15 - held over:
Ralph Wilson - with his precision style of music
Boyd "Lips" Grant - on the 88 keys
Roy Coleman - with the "Trumpet Wise" guitar
blank - the master of the drums
Alton McDonald - a professional in his own right with the bass fiddle


That's right, from June 15 through June 28, no drummer was named.


June 29 - held over again, through August 6:
Ralph Wilson - with his precision style of music
Boyd "Lips" Grant - on the 88 keys
Roy Coleman - with the "Trumpet Wise" guitar
Bill Sarrell - the master of the drums
Alton McDonald - a professional in his own right with the bass fiddle


They really go through a lot of drummers.


Bill Farrell (drums): There doesn't seem to ever have been anyone named "Bill Sarrell". Could all the Zanzibar ads have spelled it incorrectly? Yes, they could. The next quote has it as Bill Farrell, and there was a drummer by that name at the time (not made easier by a contemporary pop singer named Bill Farrell). In June 1950, Bill had been the drummer/vocalist with the Jimmy Hinsley combo in Indianapolis. I don't know for sure if this is the right one, but there was a Bill Farrell who was born in Chattanooga, Tennessee on March 6, 1915 and who lived in Cincinnati at the time of his 1940 draft registration (but there's no other trace of him).


The Ralph Wilson Quintet was back at the Hotel Majestic's Rose Room (Cleveland) on November 3, 1951, and that day's Cleveland Call And Post said:


Duke Jenkins, who for 'lo these many weeks has been providing the music at the Majestic Hotel's Blue Room [sic; the article's title referred to it as the Rose Room], moved his band out after Sun., night's performance and the popular Ralph Wilson's combo has taken over for an indefinite engagement there.

Wilson, well known all over Ohio, will be especially remembered by Clevelanders for his four months stand at the Club Tia Juana last year and for his four weeks of music making at the Alhambra Tavern, E. 105 and Euclid ave. They come here from Puffy's in Akron [there were no ads for them at Puffy's after May].

Holding forth on the sax, Wilson is supported by piano, guitar, drums and bass.

The five-piece combo has no special vocalist. The entire ensemble does the vocals, and cleverly, with emphasis on the efforts of drummer Bill Farrell and Wilson himself. Purchasers of Lucky recordings may have heard "Roy's Boogie", a guitar novelty and "Radar Blues", two discs produced for Lucky by Wilson and his combo.


Although it said they had no special vocalist, by November 19 they'd been joined by Mary Williams, who'd be mentioned in ads through June 1952.


Mary Williams: Other than that she's not the piano playing Mary Lou Williams, I can't find out much about her. One blurb said she was born in Flint, Michigan around 1926, but I can't confirm that.


They were still at the Rose Room as 1952 dawned; the last ad was on January 19.


Then it was on to Akron's Bonaire on January 28. The club was managed by Rich Lowe, who, I imagine, was still managing the Quintet. In the February 7 Bonaire ad, not only was Mary Williams mentioned separately, but also Roy Coleman ("as Don Pedro", whatever that meant; presumably a song he led). By March 7, Ralph was being referred to as "Butcher Pete", Roy Coleman as "5 Guys Named Mo", and Al McDonald as "Calypso Blues". These referred to the popular songs that each led. That ad said they'd be there for one more week.


After that, they were featured at the Towne Casino in Cleveland (along with Chubby Newsom). They were first mentioned on March 29, but the ad said that Lionel Hampton would be coming in on April 2.


Not to worry. On May 3, 1952, they started at the Cafe Tia Juana again. There was a write-up in the May 24 Cleveland Call And Post (mostly about Mary Williams):


Ella Fitzgerald might still be an unknown had not a "break" come her way. The same thing applies to Savannah Churchill, Kay Starr, Dinah Washington and all the rest of the gals who have sung their names into household words.

Right here in Cleveland, singing every night at the Cafe Tia Juana is a fresh-voiced femme vocalist with enough appeal to sell her songs to a nation-wide audience - if ever she gets a "break".

She is brown-skinned Mary Williams, five-feet, five inches, 118 pounds of cuteness who apparently has learned in seven years of trouping, all the tricks of her trade. There is more to night-club singing than the throwing of a voice around a room. First, of course, there must be a voice. Little Mary has that. Then comes the rest of it, the personality, the stage presence, the ability to make each listener believe that "this song" is especially for him. Mary has that too.

Backed by the solid music of Ralph Wilson's combo: saxophone, bass, piano and drums [yes, they forgot the guitar, but Roy Coleman was still there], Mary Williams is doing a real job at the Tia Juana. Her "break" would come, we believe, the moment a scout from one of the recording companies walked into the joint.

Born in Flint, Mich., 26 years ago, Mary at a very early age began earning her way in the entertainment world. Starting as a dancer, she ran the gamut there from contortionistic performances to tap dancing and back again. She even tried ballet at one time.

"But somebody said 'sing' one day," Mary told us the other night, "And I've been singing ever since."


As far as I can determine, Mary Williams never recorded. More than that, she was never mentioned with the band again after their June 7, 1952 Tia Juana ad.

The article in the August 9 Cleveland Call And Post was titled "Tia Juana Combo On Way: Ralph Wilson Sought By Chess Recordings".


Chess Records, the same outfit which less than two months ago signed "Fats" Thomas, Cleveland singer of blues and popular tunes, is reported negotiating for the signature of Ralph Wilson on a recording contract. Wilson's five-piece combo is now in its thirteenth week at the Tia Juana Cafe.

A versatile band, Wilson's combination consists of piano, drums, guitar, bass, with Ralph himself on the sax. Their repertoire consists of just about everything right down the line with emphasis on blues and popular numbers.

Everybody in the band sings either solo or in chorus and Ralph has done some special arrangements on many of the tunes in which they vocalize. [Note that Mary Williams isn't mentioned.]

Wilson's band is several years old. Ralph started in Akron, and before he took his first Cleveland date, he had played most of the better night spots in the Rubber City, Canton, and surrounding northern Ohio towns.

Those thirteen consecutive weeks at the Tia Juana which has presented such stars as Billie Holiday, Nellie Lutcher, King Cole and Ella Fitzgerald, testify to Wilson's popularity there.

The band gets many requests for "Calypso Blues" which is carried by bass man Al McDonald, for "Butcher Pete" in which Ralph takes the sax solo, and for "We're Going Home Tomorrow" featuring Boyd "Lips" Page [sic; should be Grant] on the piano.


Nothing more was ever said about Chess. A more comprehensive article, celebrating their 20th week at the Tia Juana, appeared in the September 27, 1952 Cleveland Call And Post:


Ralph Wilson's five-piece combo is now in its twentieth week at the Cafe Tia Juana, approaching a record at this plush Glenville-Area nite spot.

There is no doubt that Ralph on tenor sax, Boyd "Lips" Page [sic; did someone forget Grant?] at the piano, Ray [sic] Coleman with the guitar, Bill Ray at the drums, and Alton McDonald on Bass, comprise one of Cleveland's top musical aggregations.

The band has been together since 1946, the outgrowth of Ralph's previous experience in Buffalo with the late Al Jenkins and in Cleveland and the middle west with Sherdina Walker's orchestra.

Every man in the combo is a top musician.

Analytically, the Ralph Wilson Band plays a precision style of music definitely and effectively arranged to immediately catch the fancy of all listeners. While the playing alone is sufficient to guarantee the success of the great combination, their music becomes even more impressive when the boys lend their voices in special arranged choral singing. In addition, this group is capable of putting on a show with their clever novelties, etc., all add up to make the orchestra well able to hold its own among the top and best name combos.


This tells us that Bill Ray is now back on drums (remember that he'd been there a short while in June 1951). Sherdina Walker was a female bandleader active in the 1930s and early 1940s, but there's nothing else linking Ralph to her orchestra. I'll also have to take their word for him being with Al Jenkins in Buffalo, but it would explain why he was there in October 1940, when he registered for the draft.

Their Tia Juana engagement over, the October 25, 1952 Cleveland Call And Post bid a fond farewell to the band;


The Ralph Wilson combo which has played its fine music at the Tia Juana Cafe for more than five months, setting a record for bands at this plush East 105-Massie nitery was to play its "swan song" there Wednesday night [October 22].... The five-piece combo has established itself as one of the best in Cleveland and it is with regret that the Tia Juana management accepted Wilson's notice. Wilson also is regretful at leaving the Tia Juana bandstand where he has made thousands of friends, but bands must move from time to time and Wilson is no exception to this rule.


On October 24, they returned to the Zanzibar in Sandusky (now spelled "Zan-Zi-Bar" in ads).



But, by December 13, 1952, they were back at the Tia Juana, remaining until February 1, 1953, after which they switched to the Club Ebony for two weeks. The January 31 Cleveland Call And Post said:


Moving day for the hard-hitting Ralph Wilson combo comes Monday, Feb. 2, when the band takes over at the Ebony, relieving the "Fats" Thomas orchestra which is playing here through Sunday.

Ralph made lots of friends with his smooth swing and his novelty tunes during the more than a half-a-year he held down the Tia Juana bandstand, and it may be that he will be followed to the Ebony by some of them. It will be interesting to see whether or not Ralph's music is the kind that makes a guy and gal move their footsies - you know, of course, that rug cutting now-a-days is all the rage at the Ebony. [In English: the Ebony crowd likes to dance.]


There was a write-up of the Ebony show in the February 14, 1953 Cleveland Call And Post:


My old friend, Ralph (Butcher Pete) Wilson and his entire band have grabbed themselves off a new way of doing things since they cut out from the Tia Juana to take over at the Ebony Club a couple of weeks ago . . . and it's all for the better.

I heard the outfit Monday night and you can take it from me, that vocal group which surrounds the big Akron sax player doesn't have to apologize to anybody . . . anybody at all.

The trio [don't take that literally], because that's what it amounts to when they get down to their royalty act, consists of Ralph himself, Al McDonald who is the bass man of the combo, and Tommy Lindsey who plays the same instrument which brought Louie Armstrong out of New Orleans.

Hearing them do "Don't Do It" and hearing them again as they back up Wilson in that great little number of his, "Butcher Pete," your old saloon editor found himself carried right along.

How long Ralph's band will remain at the Ebony is a mystery to me, but at least he's booked through Feb, 22nd.

Which, of course, keeps him there through Saturday night, Feb. 14, Valentine Day. Lots of citizens who haven't heard the Wilson combination probably will be listening in Saturday because of the Valentine Party which Manager Phil Gary has set up for the joint. See you there!


They now have a trumpet player, Tommy Lindsey (I told you in 1935 that he'd be back), but it doesn't say how many others are in the group. I don't know if Wilson's "Butcher Pete" is the same song that Roy Brown recorded in 1949.


Tommy Lindsey (trumpet): Thomas James Lindsey was born on January 8, 1916 in Sylacauga, Alabama, although his family moved to Akron in the early 1920s. He kept good company; he was the trumpeter on Coleman Hawkins' 1939 recording of "Body And Soul" and later joined Noble Sissle's band. Tommy died in Akron on October 28, 2002.


The March 30, 1953 Cleveland Call And Post said: "Ralph Wilson's combo, now playing at the Tia Juana, is one of the most entertaining combos in the business - especially when Ralph gets them into a mood for singing."


On April 13, 1953, the Ralph Wilson Quintet turned up at Oliver's in Lima, Ohio. The ad said their drummer was now Eddie Nix.


Eddie Nix (drums): Edward Allen Nix was born on July 26, 1911 in Barnwell, South Carolina. He'd been with the Cal Greer band in Columbus, Ohio (which also had pianist Van Walls) in the late 1930s and the Earl Hood Orchestra in 1940. Nix had had a band (Eddie Nix And The Band That Jumps) in Lima, Ohio in 1948, then Eddie Nix and his Side Kix (also in Lima), throughout 1951. He kept a combo going through about 1976. Eddie Nix died March 25, 2005 in Fort Wayne, Indiana.


A milestone: that was the last time any member of Ralph's group was ever mentioned.

They were back at the Ebony Lounge in Cleveland on May 4, 1953. A blurb in the May 9 Cleveland Call And Post said that they'd been in Peoria, Illinois and Lima, Ohio. If the Peoria gig actually happened (and I can't find anything else to support it), it would be the only time they ever left Ohio. Ralph is now playing a number called "Hot Toddy" on both the tenor and baritone saxes. They'd remain at the Ebony for two weeks, returning to the Tia Juana on May 18.


The "Ralph Wilson Quintette" took one night off from the Tia Juana to play at Puffy's (Akron) on June 3, although they remained at the Tia Juana through at least the end of September.

Sometime after that, they started at Cleveland's Chatterbox Musical Bar. They were mentioned there on December 12. By January 1954, Eddie Nix was, gone, advertised on his own at the Flamingo, in Lima.

The February 10 Akron Beacon Journal had this:


Stealing 49 cents worth of merchandise from a drug store proved a costly experience for Mrs. Jamaye Wilson, 38, of 684 Bell St.

Mrs. Wilson was fined costs and drew a 10-day suspended sentence on a charge of petit larceny after pleading guilty to stealing 49 cents worth of chemical compound from Walgreen's Drug Store at S. Howard and Main Sts.

A jury had been called to hear the case, but was dismissed when Mrs. Wilson pleaded guilty.

Judge Abner D. Zook said he fined her no more than costs because the jury costs alone will run approximately $40.


On February 23, 1954 the Wilson band opened at The Loop, in Cleveland for a week. The February 20 Cleveland Call And Post said: "Originally an Akron band, the Wilson orchestra has played all over Ohio and Pennsylvania, as well as in two or three other mid-western states." I want to believe it, but, as I keep saying, there's not a single ad for them outside of Ohio. Ever. They were still called a quintet.


On March 20, they headed back down to Akron for a Saturday afternoon jam session at Michael's Villa. They were there again the following Sunday.



On March 29, they were back at Cleveland's Chatterbox Musical Bar, with ads using the ancient photo of the group. The last ad I can find is on May 1.



They spent July 2, 1954 at Summit Beach Park in Akron for a single Friday night dance.



August 31 found them back at Michael's Villa. They seemed to mostly play there, on Tuesday nights. Some Michael's ads called them "Ralph Wilson's Cleveland Band". On October 29, they were billed as being there on Friday and Saturday (29 and 30). But the October 31 ad said that they'd be held over for the entire week beginning November 1; the next week, they were held over again.

On Monday, November 29, they made their first appearance at the Club Hollywood in Akron, battling Leon Mays and His Band. On December 3, they were back at Michael's Villa for two nights. It looks like, for a while, they spent Monday nights at Club Hollywood and Friday and Saturday nights at Michael's Villa. However, by December 12, they were appearing at Michael's on Mondays.


Then, on January 21 and 22, 1955, "Ralph Wilson And His Cleveland Band" started again at Akron's Club Hollywood. They were there every Friday and Saturday and other, inconsistent, days of the week (usually Monday). While there, they got to play for other acts like the Penguins, Lavern Baker, Al Hibbler, and [... wait for it ...] Pat Boone. They were still there on August 1, when Cab Calloway appeared. The August 24 ad said they'd be there "tonight and every night", but it was the last time they were advertised.


April 1, 1955 found "Ralph Wilson And His Band" at Akron's Club Hollywood along with Lavern Baker "The Tweedle-Dee-Dee Girl". It was just for the one night.


Probably sometime in 1955, the "Ralph Wilson Orchestra" made a couple of demos. One, "I Think I'll Go Back Home", is mostly an instrumental. The other, "Lonesome Blues", features a vocal by Akron's Ethel Boswell. I put these in 1955 because in July of that year, Ethel had a couple of tunes released on Peter Doraine's Vulcan label (Birmingham, Alabama): "No More For You" and "Don't Add To The Upset". On those, she was backed by Jimmy Wilcher's Orchestra (another band from Akron) and there's no other link between her and Ralph. Note that there were other Ralph Wilson demos: "Blow Ralph Hit 'Em A Lick", "Hit 'Em A Lick" (a completely different song), "I'll Never Forgive Myself", and "It Still Goes"; I'm sure there were others. (Thanks to Matt Baker for info on the acetate demos.)


Another appearance at Club Hollywood on July 29 and 30.

On September 4, Ralph Wilson, Count Basie (with Joe Williams), Duke Jenkins, and the El Dorados appeared at the Cleveland Arena for the Labor Day Eve Ball.


And then, it was back to Cleveland's Chatterbox, starting September 19, 1955. For a while, they seemed to be the house band there, backing up headliners Brook Benton, Della Reese, T-Bone Walker, Betty Carter, Al Hibbler, Phyllis Branch, Linda Hayes, Al Jackson, Arthur Prysock, Titus Turner, Bubber Johnson, Danny Overbea, Linda Hopkins, Billie Holiday, and Dakota Staton. They were there through at least the end of January 1956.


Ralph Wilson and his Tremendous Band appeared at Michael's Villa (Akron) on March 5, 1956 for the single night.



From March 12-18, they appeared with Roy Hamilton at the Bandbox in Cleveland. Then, it was back to Michael's Villa for the night of March 19, and once more on March 26. The next time they played the Bandbox, on May 6, they backed singing legend Mel Torme.


Nothing more until August 26, 1956, when they played the Circle Theater (Cleveland) for a week along with the Diablos, the 5 Dollars, Andre Williams, the Rockers, and Jed Oliver. It was called the "Fortune Record Hit Stars Of '56 Revue".


They were at the Circle again on September 30, but only for the day. This time, the show also had the 5 Satins, the 5 Keys, the Rhythm Debs, and, of course, "and others".

Another single-day Circle Theater show on October 21, 1956. This one had the Turbans, the [5] Quails, and Don Rello.


On April 21, 1957, they were at the Easter Cabaret Party at the Park Lang Hotel's Ballroom (in Cleveland). (Look your best; there are prizes for the best dressed.)

On May 28, they performed at a "Hoity-Toity" tea, sponsored by the Lone Star fraternity of the University Of Akron.


Another one-day show at the Circle Theater on September 22, 1957. This time it starred the Heartbeats, the Tune Weavers, Bo Diddley, Ann Cole, and Donnie Elbert (or "Bonnie" as the ad had him).

In 1957, two songwriters named Bill Brown and Harry Seybold wrote a few tunes for Ralph: "What's Shakin'", "Make A Fool Of Yourself", "I'll Never Stand In Your Way", and "My Best Wishes".


Harry W. Seybold had once been Rudy Vallee's manager and later moved to Las Vegas to become a show producer. There was an article in the Evening Review (East Liverpool, Ohio) on April 21, 1960 that talked about Brown and Seybold (who had both come from East Liverpool). Harry Seybold was then calling himself Bill Crain and the two of them had started Manhattan Recording & Talent Agency in Cleveland. (Rudy Vallee was expected to show up for the grand opening.) Ralph and Harry could have met at the Tia Juana, where Seybold had had a band in 1949. There was a Bill Brown who was a bassist in a Cleveland group in 1955, but it's a common name and I don't know if it's him.


"What's Shakin'" and "Make A Fool Of Yourself" were released around November 1957 on New York's Tiara label (two numbers before the Shirelles' "I Met Him On A Sunday"). Credited to the Ralph Wilson Orchestra, Ralph himself sings lead on both sides, which weren't reviewed..


Around 1958, "I'll Never Stand In Your Way" and "My Best Wishes" were released (by the "Ralph Wilson Quintet") on the Quintet Records label. My guess is that it was something pressed up to be sold at shows. Both sides were published by Sambek Music, which is first mentioned in 1958.


The band turned up at the Chatterbox again in mid-May 1958, this time along with Do-Do Greene. (Beauticians' Night Monday.)



"Hoity-Toity" (an instrumental written by Ralph), was released on Warwick in late 1958. However, this isn't the famous Warwick label owned by Morty Craft, but a local Cleveland concern (pressed up by RCA in Indianapolis). The flip was a rockabilly number called "Bop Guitar" (written by Harry Seybold with someone named Markowitz). While it has Ralph and the orchestra, it's really by Frankie & Margie, about whom I can find out nothing.


Sometimes things don't go exactly as planned. Ralph's band was advertised as being at the Chatterbox's New Year's Eve Dance on December 31, 1958. Only one small problem: the ad wasn't printed until January 3, 1959.


Think they're the only ones? Ralph was due to play at a New Year's Day Dawn Dance at the Pla-Mor Roller Rink, starting at 2 AM, January 1, but this was another ad that wasn't printed until January 3. Sorry you missed seeing Big Maybelle, Sonny and Luvenia Turner (who'd been with the Metrotones/5 Jades), and the 5 Quails.


On January 24, 1959, Ralph Wilson's Combo was at Bub's Grill in Cleveland. There was only the one ad, so I don't know how long they were there.



On August 15, Ralph Wilson and His "Sweet Lucy" Serenaders, along with Crown Prince Waterford, were at Lake Glen (on the Akron-Cleveland Road). Both acts were back on August 22, and again on September 5-6.

[I suppose I should have mentioned, long before this, that Akron and Cleveland are only about 40 miles apart.]


By March 26, 1960, Ralph Wilson's Combo had started at Cleveland's Music Box. I don't know when they left, but they were back on May 6 (along with Redd Foxx and Larry Darnell). That engagement was supposed to last until May 15, but Ralph continued on, appearing there with headliners Jimmy Rushing, Margie Day, Sonny Til, Stump & Stumpy, Peg Leg Bates, the 5 Quails, and Shirley & Lee. His run finally ended on July 31.


Ralph isn't heard of again until February 11, 1963, when "Ralph Wilson, with Tommy Lindsey and His Combo" were advertised at Johnny's Hide-A-Way in Akron. If you remember, Tommy Lindsey was the trumpet player who'd started with Ralph some 30 years previously and was with him again in 1953. Lindsey had been there since the prior October, but this was the only ad that mentioned Ralph. Possibly he was just sitting in for the night.


The next time Ralph's name popped up was on December 13, 1968, when the Ralph Wilson Combo played the Lemon Tree in Akron. They were only advertised for two weeks.


On October 9, 1969, the Ralph Wilson Quartet was at the Lemon Tree, again, advertised for only two weeks. The ad said: "From Old Puffie's And Louie's On Bowery Street". Puffy's had occasionally been referred to as "Puffy's And Louie's", but not in ads.


By August 1971, Ralph had given up his own unit and had become the saxophonist with drummer Dewitt Pittman's outfit, appearing at David's Rose Lounge in Akron. The other musicians in this unnamed group were Al Graves and Russell Foweler. Graves was a pianist, but I don't know what Foweler played. Pittman was usually referred to only as "Dewitt".


By January 1973, without Foweler, the Dewitt Trio was appearing at the Lounge in The Pad at the Akron airport. There was only a single ad.

There was one other Dewitt Trio ad in 1973: they were at the Cascade in Akron, but no members were named. Nor were they ever named in subsequent ads through 1985. The 1973 ad for The Pad was the last time Ralph's name appeared in print as a musician.


On April 9, 1986, Ralph Wilson died "after a long illness" (said the April 11, 1986 Akron Beacon Journal). It also said that he'd been a member of the musicians' union for over 50 years. It named two daughters: Elizabeth and Mattie (actually step-daughters), but no wife (she was Marie Wagner Harris, who'd died in February 1980). His siblings, William, Ethel, Fannie, and Louise were all still alive too, but two others, Walter and Theodore had died in 1942 and 1953, respectively.

On their few recordings, the Ralph Wilson Quintet are very good. Going by the blurbs in contemporary papers, they made a hit wherever they played. Possibly with better management they could have become national stars. Or, maybe, Ralph was content with being a big fish in a small pond.


Special thanks to Glenn Longwell, Charlie LaRocco, Galen Gart, John A. Jackson, Lou Sylvani, Jay Bruder, Rudy Wagoner, and Matt Baker.


RICHTONE (Ralph Wilson Quintet; Canton, Ohio label)
36 A/B Get Away From My Window (Stop Knocking At My Door) (WQ) / I'm Gonna Put You Down Baby (RC) - ca 8/47
387B/A Slap That Mess (WQ) / [You And I Together (GC) - Boyd Grant Trio] - 47

RICHTONE (Boyd Grant Trio; members of the Ralph Wilson Quintet)
387A/B Sophie's Sofa (BG) / You And I Together (GC) - ca 2/48

LUCKY (Ralph Wilson Quintette; Cleveland label)
7-11-2/-3 I Like The Way You Say Goodnight (GC) / Roy's Boogie (I) - 10/48
711-4A/B I'm Tired (LC) / Lips (I) - 1/49
711-6A/B Radar Blues (I) / Get Away From My Window * (UV) - 1/49
7-11-8A/B I Knock Wood (WA) / Play, Lips, Play (I) - 3/49
711-10A/B Living Here Body And Soul (GC) / Since I Fell For You (UV) - ca 6/49
* DJ copies said "Stay Away From My Window"

ACETATE DEMOS (mostly undatable)
Tired (air check from a January 15, 1949 radio show; Ralph Wilson Quintette; voc LC)
Above is the same song as "I'm Tired" on Lucky
Blow Ralph Hit 'Em A Lick (instrumental with some band shouting)
Hit 'Em A Lick (UV; not the same as the prior number)
It Still Goes (nice ballad; UV, with group background)
I'll Never Forgive Myself (nice ballad; UV)
Lonesome Blues (Ralph Wilson Orchestra; vocal by Ethel Boswell) - ca. 55
I Think I'll Go Back Home (Ralph Wilson Orchestra; mostly instrumental) - ca 55

TIARA (Ralph Wilson Orchestra; New York label)
6110 What's Shakin' (RW) / Make A Fool Of Yourself (RW) - ca. 11/57

QUINTET RECORDS (Ralph Wilson Quintet; presumably a private label)
101 I'll Never Stand In Your Way (UV)/ My Best Wishes (UV) - ca. 58

WARWICK (Ralph Wilson & Orchestra; Cleveland label)
WM-102 Hoity-Toity (I) / Bop Guitar (vocal by Frankie & Margie) - late 58

LEADS:
BG = Boyd Grant; GC = George Clark; LC** = Leroy Coleman; RC** = Roy Coleman; RW = Ralph Wilson; UV = uncredited vocal;
WA = Wilson-Airs; WQ = Wilson Quintet; (I) = Instrumental

**Note: Leroy Coleman and Roy Coleman are the same person






Unca Marvy's Home Page
More Articles