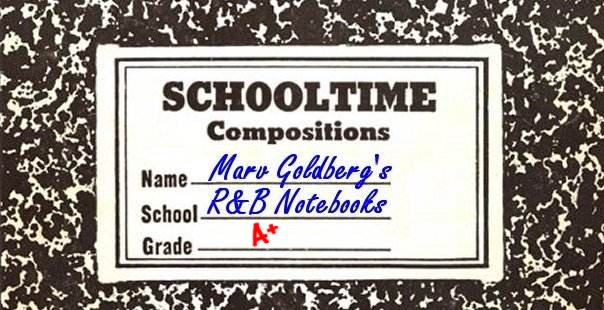 The Dreams

By Marv Goldberg

Based on interviews with Stephen Presbery
and Wes Hayes

© 2001, 2009 by Marv Goldberg
The Dreams, along with the Castelles and the Dreamers are the height of the "Philadelphia Sound." Since, according to Stephen Presbery, "We all knew each other," it isn't surprising that one group played off another and their approaches to singing were similar.

One day in 1953, Stephen Presbery was walking on Ogden Street, when he encountered a guitar player and some guys trying to work out an arrangement. Although he didn't really know any of them, he plunged right in, and the inevitable group was born.

The group that began as the "Royal Flames" consisted of George Tindley (lead tenor), Bernard Harris (first tenor and falsetto), John Wesley "Wes" Hayes (second tenor and guitar), Robert "Flyright" Henderson (baritone), and Stephen "Press" Presbery (bass). The group's name, however, "didn't sound right," and it was soon changed to the "Dreams." (Interestingly, the Castelles had started out as the "Royal Castelles.")

Of course, there were the usual influences of the era: the Ravens, Dominoes, Ink Spots, and 5 Keys; the Dreams practiced with their hit tunes.


George was the "business manager" initially, and he was the one who got them on the Apollo Theater Amateur Show. That night, wearing their red plaid jackets and black pants, they captured second place (earning that big $10 prize) by singing "Darlene," a tune that George had written.


Either Herman Lubinsky (owner of Savoy Records) was in the audience that night, or one of his a&r men was, because the next thing the Dreams knew, they were contacted by Savoy. All of their recording sessions took place in New York City, not in Savoy's home town of Newark, New Jersey.

The first session was held on April 1, 1954, at which time the Dreams recorded "Darlene" and "A Letter To My Girl," with George doing lead on both sides. "Darlene," as stated before, was written by George; "A Letter To My Girl" was penned by Stephen. While session stalwart Mickey "Guitar" Baker was present, so was jazz great Charlie Mingus, as bassist.


The sides were released later that month, and were well-received by the trade papers during the week of May 15, 1954. Other tunes reviewed that week were Big Mama Thornton's "I Smell A Rat," the Counts' "Baby Don't You Know," the Spartans' "Lost," and Lee Andrews & the Hearts "Maybe You'll Be There."

On July 4, the Dreams played Patrylow's Grove Park in Kenilworth, New Jersey along with Roy Hamilton, Luther Bond & the Emeralds, the Orioles, Big Maybelle, Larry Darnell, Bullmoose Jackson, the El Tempos, Joe Liggins, Nappy Brown, the Orchids, the 4 Bells, and Varetta Dillard. They hadn't been around too long, but look at the company they were keeping!

While the record did well locally, it wasn't a national hit. As I have stated before, not a single group with the "Philadelphia Sound" (featuring a high tenor lead, a deep bass, and a seemingly endless supply of tenors in between) ever had a national hit.


The next session was held on October 5, when the Dreams recorded Stephen's beautiful composition, "Under The Willow," as well as "I'm Losing My Mind." Once again, George led both sides. The record was released in October, but doesn't seem to have been reviewed. Its competition was the Medallions "Buick 59", the Penguins' "Earth Angel," the 5 Keys' "Ling Ting Tong," the Spaniels' "Let's Make Up," the El Dorados' "My Loving Baby," the Dominoes' "Come To Me Baby," the Drifters' "Bip Bam," the Counts' "My Dear, My Darling," the Castelles' "I'm A Fool To Care," the Angels' "Wedding Bells Are Ringing In My Ears," the Midnights' "Annie Pulled A Humbug," and Charlie & Ray's "I Love You Madly."


The third, and last, Dreams session took place on March 14, 1955, at which time they recorded "I'll Be Faithful" (led by George) and "My Little Honeybun" (written by Stephen and led by Robert Henderson). The songs were released in April, and got good reviews the week of May 7, 1955, along with Sam Taylor's "Red Sails In The Sunset," the Regals' "Got The Water Boiling," Charles Calhoun's "Smack Dab In The Middle," the Spaniels' "Do-Wah," the Diablos' "Do You Remember What You Did," the Roamers' "Chop Chop Ching A Ling," Babs Gonzales' "Hair Dressin' Women," and the Dells' "Tell The World."


With nothing happening with their records, the Dreams continued making local appearances, most notably a week at Philadelphia's Uptown Theater. They also did some traveling, playing the Apollo and theaters in New Jersey, Virginia, and Maryland. Further afield, they had a gig in Taunton, Massachussets (for which George was ill and Castelles' lead George Grant substituted) and one in Waterbury, Connecticut (where they got caught in a flood). They also appeared on Mitch Thomas' show on Philadelphia's Channel 12 and with Dick Clark on Bandstand (before it went national). However, there was little money coming in, because, as Stephen says, "We never got an accurate account." Since Bernard Harris, the youngest, was still in school, appearances were mostly limited to weekends. For special occasions, he had to get a note from his father to be allowed to go.

In March of 1956, the trades announced that the Dreams ("formerly on Savoy") and the Castelles would now be managed by Stan Pat, manager of Screamin' Jay Hawkins. In June, Herald Records in New York announced that it had signed the Dreams.

On September 17, 1956, the guys had a single session for Herald's Ember subsidiary. They recorded four songs, all led by George: "Pretty Brown Eyes," "They Call Me A Dreamer," "Boom Chica Boom," and "Tears Are Just For Fools." However, when it came time for the session, Robert Henderson was nowhere to be seen ("We couldn't find him"). Fortunately, a frantic phone call to the Castelles' Billy Taylor secured his services for the session. While Henderson subsequently turned up, he never rejoined the group and Billy Taylor remained with them for their few appearances.

Before Ember issued any records, George got it into his mind that he wanted his name to appear as lead of the group. In spite of this, he didn't use his real name, but made up "Kenny Esquire." He also changed "The Dreams" to "The Starlites," although he did consult with the group on that one. Says Stephen, "George wanted his name out front to be able to go on his own. George chose 'Kenny Esquire' and asked my opinion about the name 'Starlites'."


Therefore, when "They Call Me A Dreamer" and "Pretty Brown Eyes" tunes were released, in November, they were credited to "Kenny Esquire and the Starlites." The disc got good reviews the week of December 22, 1956, along with the Spaniels' "You Gave Me Peace Of Mind," the Jive Bombers' "Bad Boy," the Blue Chips' "Come Back," Andre Williams' "Bacon Fat," the Twilighters' "Eternally," the Gaytunes' "You Left Me," the Crescents' "You Have No Heart," the Rain Drops' "Heaven In Love," and the Enchanters' "True Love Gone."

Ember waited until August 1957 to release "Boom Chica Boom," and "Tears Are Just For Fools." They were reviewed the week of August 26, along with Andre Williams' "Jail Bait," the Midnighters' "Let 'Em Roll," the Shells' "Baby Oh Baby," Don & Dewey's "Leavin' It All Up To You," the Cadets' "Hands Across The Table," Bobby Day's "Little Bitty Pretty One" (which got a very poor rating), the 4 Haven Knights' "In My Lonely Room," the Schoolboys' "Carol," the Marktones' "Hold Me Close," Richard Berry & the Pharaohs' "Take The Key," and the Guy Tones' "Ooh Bop Sha Boo."


Finally, the Dreams/Starlites started drifting apart. While there was some money coming in, it wasn't enough to keep them going. George wanted to go out on his own, but ended up with Steve Gibson's Red Caps. He joined them around September 1957, just in time to sing their version of "Silhouettes" at appearances (although it's the Flamingos' Nate Nelson who led it on the Red Caps' recording). Over the years, George would have several singles (for Ember, Herald, Parkway, and Wand - see discography) and form his own "Modern Red Caps" in 1962. Stephen did some studio work as a fill-in singer, and auditioned for the Red Caps, Flamingos, and Imperials; Bernard sang in a Beech-Nut chewing gum commercial; and John Wesley Hayes subsequently had his own band, Johnny Hayes & the Passions.

In September 1970, Tindley was in a club, when he was involved in a fight over the use of a telephone. When the fight was over, he'd been shot in the chest and left leg, but he survived.

George Tindley passed away in 1996 and Wes Hayes in 2009.

Stephen had this to say about George Tindley:

George always looked out for me if any breaks came along. He got me an audition with the Platters, when they were staying on Belmont Street [in Philadelphia]. At first, I didn't believe them. After I sang a couple of songs with them, they said they would call me. Later, they started calling my mom's house and wanted me to rehearse with them, because they needed a bass and they liked my voice. However, I declined, because I had started my own group with Delton ['Satan'] McCall and we had a good sound. With this group, I did backup appearances with the Cobras [the "La La" group] through Disk Jockey Jerry Blavat. [This probably would have been around 1969, when bass Herb Reed left the Platters.]

While the Dreams never had any real hits, Stephen looked back on the experience fondly: "We liked each other; we all got along. We loved to do what we were doing."


Ads, as usual, are from Galen Gart's First Pressings series. Discography from Ferdie Gonzalez.



THE DREAMS
SAVOY (as The Dreams)
1130 Darlene (GT)/A Letter To My Girl (GT) - 4/54
1140 Under The Willow (GT)/I'm Losing My Mind (GT) - 10/54
1157 I'll Be Faithful (GT)/My Little Honeybun (RH) - 4/55

EMBER (as Kenny Esquire & Starlites)
1011 They Call Me A Dreamer (GT)/Pretty Brown Eyes (GT) - 11/56
1021 Tears Are Just For Fools (GT)/Boom Chica Boom (GT) - 8/57

LEADS: GT = George Tindley; RH = Robert Henderson



GEORGE TINDLEY SOLOS
(for the Modern Red Caps, see the Red Caps)
EMBER
1058 The Gypsy/I Wish - ca. 1/60
1060 Wedding Bells/No Lonely Nights - ca. 3/60

HERALD
558 Close Your Eyes/Heart Of Gold - 2/61

PARKWAY
834 Fairy Tales/Just For You - 3/62

WAND
11205 Ain't That Peculiar/It's All Over But The Shouting - 69
11208 Honky Tonk Women/So Help Me Woman - 69
11215 Wan-Tu-Wah-Zuree/Pity The Poor Man - 69



Unca Marvy's Home Page
More Articles