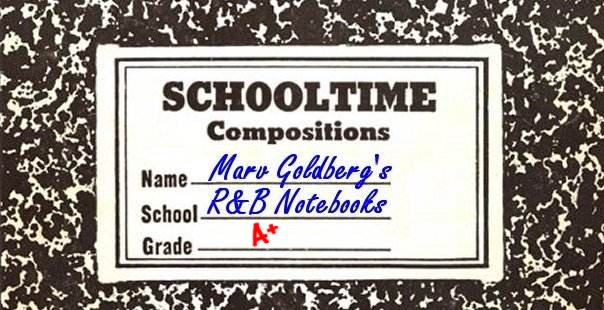 The El Venos

By Marv Goldberg

Based on an interview with Leon Daniels


© 2004, 2009 by Marv Goldberg
Another of those "not quite a household name" groups, the El Venos still managed to record for RCA, the biggest record company around, and had two solid up-tempo releases.

The story of the El Venos begins in the summer of 1955, in Penn Township (now Penn Hills), Pennsylvania, a suburb of Pittsburgh. There, five guys got together on the street corners and began to sing. Leon Daniels was lead tenor, backed up by first tenor Danny Jackson, second tenor Leon Taylor, baritone Joey Daniels (Leon's uncle), and bass Bernard Palmer. Leon and Joey Daniels were originally from Duquesne, another suburb of Pittsburgh; in 1952, the Daniels family had moved to Penn Township, but after the group formed, the family moved back. (Leon and Joey ended up having to take three streetcars to join the others at practice, transferring at Squirrel Hill and East Liberty.) All the guys were around 15 when they started singing together (although Leon Daniels had been singing-in school and church-since he was 5).

When it came time to name the group, a funny thing happened. First, they figured that they'd choose something to do with wine, and they decided that "the grapevines" would be a nifty name. Then, since some of the guys were taking Spanish in school, they thought that they'd translate "the grapevines" into Spanish. Messing up the article (as all groups did), they started with the singular "El" (which should have been the plural "Los"). They added "Vino" after it, to get the El Vinos, but then realized that it looked too much like "winos." So they changed the spelling to match the pronunciation and ended up with "El Venos." (However, "vino" means "wine"; what they really wanted was "grapevine," which in Spanish is "vid.") At least they were happy.

They started practicing songs by the Heartbeats, Cadillacs, Moonglows, Spaniels, Turbans, and Drifters. They had arrangements for the Turbans' "Let Me Show You (Around My Heart)" as well as the Drifters' "Steamboat," the Harptones' "Sunday Kind Of Love," the Heartbeats' "Crazy For You," and the Moonglows' "Sincerely."

The El Venos became performers at the many record hops held around Pittsburgh, put on by DJs like Porky Chedwick (WHOD), Bill Powell (WILY), and Jay Michael (WCAE).

In the Spring of 1956, the El Venos got a chance to be on "The Wilkens Amateur Hour," a TV show (on WDTV, Channel 2) sponsored by the Wilkens Jewelry Store. It was one of those shows where the audience picked the winner by sending in post card votes. This was the Big Time to them and they wanted to ensure a win of the substantial $500 prize offered weekly. Their foolproof strategy was to sing a song that just couldn't lose: the monster hit by the Teenagers, "Why Do Fools Fall In Love." The only problem was that neither Leon Daniels, nor Danny Jackson, nor Leon Taylor could sound anything like Frankie Lymon.

They agonized over this and then hit upon a unique solution. They'd get Danny's sister, Anna Mae Jackson, to lend her soprano voice to the group. That should do it. They may not have consciously thought of this at the time, but since Leon and Joey Daniels had moved back to Duquesne, the members of the El Venos were now in two separate school districts (Penn Township and Duquesne), which meant that they'd get far more than their normal share of post cards.

It all worked like a charm. They pulled out all the stops, Anna was able to sound like Frankie Lymon, and the post cards came poring in from both school districts. The El Venos won the show (and Anna Mae became a permanent member of the group). [At the end of the summer, there would be a grand prize contest (for $1000), featuring all the weekly winners. Unfortunately for the El Venos, the sponsors found out that in the interim the group had had a recording session and therefore disqualified them as no longer being amateurs. However, they were allowed to sing on the final show.]

In all the time they were together, the El Venos mostly performed at record hops. It was at one of these that they met DJ Bill Powell (from WILY). He introduced them to Bob Rolontz, a&r man for RCA's Groove subsidiary, who was on a talent search for young groups. (This, of course, had a lot to do with the phenomenal success of the Teenagers.) Rolontz was impressed. He had the El Venos send a practice tape of some of their original material (which he used to have musical charts made). He then mailed them a 1-year contract and set up a session with Groove. Of course, since all the El Venos were underage (except for Anna Mae, who was 18), their parents had to sign. Was getting them to sign an easy task? Leon laughs and says "It wasn't easy." Read on.


The recording date was August 27, 1956, and the El Venos almost didn't make it. Most of their parents felt that the kids were "singing for the devil," and gave them no support at all (sometimes even standing in their way). They were finally able to persuade Danny's father to loan them his 1953 Buick Roadmaster for the trip (even though his mother was totally opposed to the outing). They somehow scrounged up gas money and RCA made reservations for them at the Alvin Hotel, but they had to fight every step of the way with their parents. Although most of them were 16 at this point, they all seemed to have licenses; Danny was the one who actually drove. Thinking about it now, Leon wonders if it was even legal for them to drive all the way to New York without an adult in the car.

It didn't matter. The six of them piled into the car and drove up to RCA's New York studios. How did they feel on the way to the session? "Scared, overwhelmed, and excited," says Leon.

The first thing they saw at the studio was Varetta Dillard, who was recording "I Miss You Jimmy" (her tribute to James Dean, who had died around a year before). Then the El Venos stepped up to the mike to record the three songs that they'd sung on their demo tape: "Are You An Angel" (fronted by Leon Daniels and Danny Jackson; RCA threw in a backup quartet that they had at the studio), "Now We're Together" (led by Leon Daniels and Anna Mae Jackson, as were most of their tunes), and "Geraldine" (led by Leon).

The studio had three mikes: one for the lead, one for the background, and one for the backup quartet used on "Are You An Angel."

When they left the studio, they felt proud. It was "like we had really accomplished something; and the record company made us feel that way."


In September 1956, Groove issued "Geraldine," backed with "Now We're Together." On September 29, a month after their session, Bob Rolontz announced the signing of the El Venos (record companies always liked to hedge their bets). The record was reviewed on October 6, with both sides receiving "excellent" ratings. Other reviews that week went to Little Richard's "She's Got It," the Flamingos' "The Vow," the Valentines' "Nature's Creation," the Royal Jokers' "She's Mine, All Mine," Frankie Marshall's "Every Minute Of The Day," and the Pharaohs' "Watusi."

After "Geraldine" was recorded, Leon Taylor's mother, Johnnie Mae, agreed to become the El Venos' "manager." She made sure they got to gigs on time (being the official chauffeur), acted as chaperone, and let them rehearse at her house. As well as managing a group, she ran a beauty shop (out of her home) and was studying to be a nurse. Most of their appearances occurred because someone called DJ Bill Powell asking for talent. He, in turn, would call Johnnie Mae and set it all up.

At this point, with a record on an RCA subsidiary, the El Venos should have been set. And yet they continued to play record hops in the Pittsburgh area. Their parents simply wouldn't let them travel. Dick Clark played "Geraldine" on his Bandstand show (still local to Philadelphia), and wanted the group to appear, but the kids weren't allowed to journey to the wilds of Philadelphia. The first time that Leon Daniels heard "Geraldine" on the radio, he was driving with his father. After it had finished, Leon asked his dad what he thought of it. The answer? "I'll let you know when I see some royalties." Leon was so hurt that he never again mentioned the group to his father.

While "Geraldine" never became a national hit, it was big in Pittsburgh. The El Venos also got fan mail from Philadelphia, Boston, Baltimore, and New Orleans. There seems to have actually been a fan club of sorts in Boston, although there wasn't one in Pittsburgh.

The El Venos' only big-time appearance took place when "Geraldine" was #3 locally. They played a show at the Leona Theater in Homestead, Pennsylvania on December 1, 1956. Also on the bill were Johnnie & Joe, Chuck Willis, the Cadillacs, Bo Diddley, the Johnny Burnette Trio, the Del Vikings, Dakota Station, Otis Williams & the Charms, and the Heartbeats. This was, presumably, a touring show into which some local attraction (in this case the El Venos) was inserted at each venue. They did seven shows that day, singing "Geraldine," "Now We're Together," and "Shattered Heart," a song that they announced was going to be their next release (although they never recorded it at all!).


Some of those acts, including the El Venos, then appeared at the Soldiers & Sailors Memorial Hall in Pittsburgh on January 14, 1957: the Johnny Burnette Trio, Shirley & Lee, and the Del Vikings. Added to the mix were the Antones, Jo-Ann Campbell, the Jay-Birds, Tony & Dave, and special guest star Tab Hunter. (That must have been an embarrassing performance, if any of the girls in the audience cared. Tab Hunter really went out of his way to try and convince his bosses that he couldn't sing at all. A voice coach, hired by the studio, confirmed this, but the studio made him record anyway.)

It took almost a year for the El Venos to get back to the RCA studios, but finally RCA sent them a letter with a renewal contract. Their second session was held on July 9, 1957. This time there was no fight about getting to New York: Johnnie Mae Taylor simply piled them all into her new 1957 Plymouth and drove them there herself.

Since there was no demo tape this time, they met with the producer the day before the session and sang the tunes into his tape recorder. By the time they got to the studio, he'd had charts written out for all the songs.

All four songs they recorded that day were led by Anna Mae Jackson and Leon Daniels: "My Heart Beats Faster," "You Must Be True" (a label misprint; it should have been "You Won't Be True"), "You're Gonna Be My Girl," and "Oui, Monsieur." However, by that time, Groove Records was long gone (having been discontinued around January 1957). Bob Rolontz, and many of the Groove artists (including the El Venos, Ann Alford [sister of 4 Knights' lead singer Gene Alford], and Mickey & Sylvia), were switched over to RCA's Vik subsidiary (which was RCA's old X label, renamed). Other artists (including Varetta Dillard and Piano Red) were moved over to RCA itself. Later on, Leon found out that the session guitarist that day had been Kenny Burrell, who would become a famous jazz guitarist in the 60s. All he can remember about the session is that "we were happy to be back in the studio."

Vik released "My Heart Beats Faster"/"You Must Be True" in November. The platter was reviewed on November 18 (both sides "good") along with the Guytones' "She's Mine," the Superiors' "Don't Say Goodbye," the Jayhawks' "Everyone Should Know," and the Romeos' "Fine Fine Baby."


On November 28, 1957, they appeared at a Porky Chedwick dance at the Italian Hall in Monessen, Pennsylvania, along with the El Capris, the Capitols, and the Orlandos.

After their RCA contract expired (in mid-1958) with no further recordings, DJ Bill Powell got them a session with Bill Lasley's Amp-3 Records (distributed by Mercury). This was in the late summer of 1958, by which time Joey Daniels had gotten married and moved away to Saratoga, New York. He was replaced by baritone Jimmy Wright, who had been in a local group called the Echoes (whom they had known from record hops). They recorded "Pretty Knees" (led by Leon Daniels) and "(I Am Just A) Lonely Girl" (led by Anna Mae Jackson) for Lasley. However...


Bill Powell convinced Anna Mae that she'd be better off as a solo act, which caused her to leave the group. He had her record another side for Lasley called "Lover's Prayer," on which she was backed up by Georgie Benson and the Altairs, another Pittsburgh group. It took around a year, but in July 1959, "(I Am Just A) Lonely Girl" and "Lover's Prayer" were released on Memo (another one of Bill Lasley's labels), as by "Anne Keith." (NOTE: on a "real" copy of the record, only Anne Keith's name appears. When it was counterfeited, the group names were added.)


The five guys (Leon Daniels, Danny Jackson, Leon Taylor, Jimmy Wright, and Bernard Palmer) then hooked up with singer Ed Townsend. Townsend, whose "For Your Love" had recently left the national charts in the fall of 1958, had come to Pittsburgh as a talent scout for Calico Records. The two groups he liked were the Skyliners and the El Venos, although the Skyliners were the ones he eventually picked. Their "Since I Don't Have You" became a smash for Calico in early 1959.

However, Calico didn't forget the El Venos. On March 21, 1960 (the same day that the Skyliners recorded "Pennies From Heaven"), they got to record a couple of masters for Calico at New York's Bell Sound Studios: "It's The Little Things" (led by Leon Daniels) and "Stereophonic" (fronted by Danny Jackson). The session sheet (thanks to Willie Wisely) lists them as the "El Vinos" and, ironically, "Stereophonic" was recorded in monophonic. The plan was that the sides would be released and then the El Venos would go on tour as the opening act for the Skyliners.

Bill Powell heard about the session and promptly informed Calico that he wanted 10% of the record or he wouldn't play it on WILY. Leon says that Calico wasn't particularly disturbed by this (since other stations would play it), but then the final straw landed on the camel's back. Calico had big plans for "Stereophonic," but before the record could be released, Danny Jackson (its lead) announced to the company that he was leaving the El Venos to sing in the Church (he'd never bothered to mention this to the other guys). Calico decided not to issue the record at all (since they felt that no one else in the group could sing it like Danny), and this pretty much served to break up the El Venos. At least they didn't have to hustle to find jobs at this point. Singing was never a full-time activity for the members of the El Venos.

In January 1964, to take advantage of the oldies craze, RCA reissued "My Heart Beats Faster"/"You Won't Be True" (this time, they got the title right). While the El Venos no longer existed, they'd finally made it to the parent RCA label.

After it was all over, Leon Daniels became a manager in the meat department of the Giant Eagle supermarket chain (for which he still worked when I did the interview in 2002), not singing again for over 35 years.


In 1998, Leon Daniels, now a baritone, put together a new El Venos group: Ronnie Williams (baritone, bass; former lead of the Orlandos), Wayne Zollinger (baritone), Chuck Townsend (second tenor), and Gwen Davis (first tenor and alto). No longer just a bunch of kids trying to get a record, they have their own 5-piece band that appears with them: Jimmy Britton (keyboards), Jimmy Mendys (saxophone), Billy Smith (guitar), Jeff Ingersoll (bass), and Brandon Barnes (drums). They've had two CDs issued so far: "Vintage Veno" (on Cestra Productions) and "Vintage Collection" (on Bonedog).

Over the years, the El Venos have picked up Lifetime Achievement Awards from the Society of Oldies Collectors and the Pittsburgh Oldies Record Collectors Club. They have also been inducted into the Vocal Group Hall of Fame.

In 2012, most of the El Venos were still around. Leon Taylor has passed away and Anna Mae Jackson's whereabouts are unknown. Leon Daniels died on March 18, 2012. Daniel Jackson passed on September 14, 2022.

It's tough enough to become successful when everyone is behind you. When your parents oppose what you're doing and a guy you trust to handle your career thwarts you, there isn't much hope for success at all.



Special thanks to Ferdie Gonzalez, Tony Tisovec, and Peter Yaffe. Thanks also to Galen Gart for the use of the ad that appeared in the 1956 edition of First Pressings.



THE EL VENOS
GROOVE
4G-0170 Geraldine (LD)/Now We're Together (AMJ/LD) - 9/56

UNRELEASED GROOVE:
Are you An Angel? (LD/DJ)

VIK
4X-0305 My Heart Beats Faster (AMJ/LD)/You Must Be True (AMJ/LD) - 11/57

UNRELEASED VIK:
You're Gonna Be My Girl (AMJ/LD)
Oui, Monsieur (AMJ/LD)

AMP-3 (UNRELEASED; recorded 1958)
(I Am Just A) Lonely Girl (AMJ) [ultimately released on Memo, see below]
Pretty Knees (LD)

CALICO (UNRELEASED; recorded 1960)
It's The Little Things (LD)
Stereophonic (DJ)

RCA VICTOR (REISSUES)
47-8303 My Heart Beats Faster (AMJ/LD)/You Won't Be True (AMJ/LD) - 1/64
Note the difference in the title ("Won't" is correct)



LEADS: AMJ = Anna Mae Jackson; LD = Leon Daniels; DJ = Danny Jackson




ANNA MAE JACKSON (AS "ANNE KEITH")
MEMO
M3 (I Am Just A) Lonely Girl (backed by the El Venos)/
Lover's Prayer (backed by the Altairs") - 7/59

(Note that the record number is an intelligent guess. There are
all kinds of numbers on a Memo record and it isn't at all clear
what Bill Lasley meant the record number to be. However, the
Memos seem to be M1 and Hank Leeds is probably M2. After
Anne Keith, Lasley used various series for his Memo releases.
Also note that the group names only appear on counterfeit copies.)



Unca Marvy's Home Page
More Articles