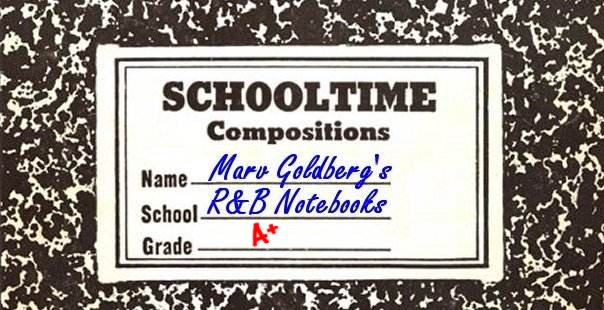 ALBENNIE JONES
By Marv Goldberg

© 2018 by Marv Goldberg


Here's one you may never have heard of: a Rhythm & Blues, Blues, and Jazz singer named Albennie Jones. A good singer, she endured a lot in her lifetime. While highly regarded by her peers, however, she was never a hit with the public.

Albinia Jones, per her Social Security registration, was born on November 29, 1914 in Laurel, Mississippi (not Gulfport, which is generally reported), the daughter of Will Jones and Julia Henry. In the 1920 census, Albinia was living with her mother (now "Julia Washington") and her grandmother, Louizar Crumby Henry Jones in Errata, Mississippi, only a few miles from Laurel (both of which are, fittingly enough, in Jones County). In 1930, mother Julie was now Julia Crawford, living in Laurel with husband, Sam, and daughter Albinnie. (However, when she died in 1963, it was as Julia Jones, widow of Will Jones. I'll let someone else unravel this one.) Strangely, in the 1928 Laurel City Directory, Will Jones and Julia Jones lived at the same address, even though they were no longer married.

What's in a name (to coin a phrase)? In July 1941, when she registered with Social Security, she'd already seemingly abandoned "Albinia", calling herself "Albinnie" Jones (changed to "Albennie" in November 1973). Newspapers would spell her name Albinia, Albennie, Albenny, Albinnie, Albannie, Albene, Albina, or even Albany. In the lyrics of "Albinia's Blues", she referred to herself as "Al-BIN-nie" (which makes sense as a nickname for Albinia), but she preferred the "Al-BEN-nie" spelling.

The following comes from information that's on multiple Internet sites (where, I imagine, everyone copied it from everyone else); I can't verify a single word of it, except that she actually did appear at the Elk's Rendezvous Club, Murrain's Cafe [she was there in November and December 1944], and the Village Vanguard, and that she did appear at least once with Tiny Bradshaw.


She grew up in Gulfport, Mississippi, where she sang in the Mount Holy Baptist Church. This was her only singing experience before moving to New York in 1932.

Her first professional engagement as a singer was at the Elk's Rendezvous Club, where she was so successful that she was retained for nine months. She also sang in other clubs, including the Club Harlem, the Village Vanguard, and Murrains Cafe.

She was promoted at the time as the "New Queen of the Blues", and toured widely with Blanche Calloway, Eddie "Cleanhead" Vinson, Tiny Bradshaw, and Erskine Hawkins.


"Queen Of The Blues" was an epithet originally bestowed on Bessie Smith. When Bessie died, in 1937, the title was up for grabs. It was conferred on, among others, Lena Horne, Lil Green, Savannah Churchill, and even Susie Edwards (of Butterbeans & Susie). Albinia was called "The New Queen Of The Blues" in a 1945 National Records ad, but that was just their publicity department on a slow day.

If she ever toured with Blanche Calloway, Eddie "Cleanhead" Vinson, or Erskine Hawkins, I've yet to find any mention of that in any paper of the day. Actually, she seems to have made few appearances outside of New York City and Newark, New Jersey. (The only others I found were in Norfolk, Virginia; Wilmington, Delaware; and Detroit, Michigan.)

In February 1943, Irving Berman, owner of Manor Records, announced the formation of Regis Records (in Newark, New Jersey) to record spirituals. He said that four records were already in production (all spirituals) and that 2000 copies of each had been pressed. The March 27 Billboard, however, had them branching out. It said "First releases are Milky White Way, New What A Life, and Ain't It Hard To Love Another Woman's Man? [That last title was by Albinia.] Instrumentalists include Coleman Brothers, Skoodle and Ambassadors of Swing. Alvino Jones does the vocal on Ain't It Hard?" (When he said "first releases", he meant new releases, since the first four Regis records had already been issued.) Berman had thus recorded Albinia Jones in February or March 1943 (even if he couldn't figure out her name). However, it doesn't seem like he actually released anything at this time. (It's hard to know since he said that, because of the orders he already had on hand, there was no need for any promotion right then.) Hang on for a few more paragraphs.


The first mention I can find of Albennie as a performer is in June 1943, when she appeared at the Elk's Rendezvous (on Lenox Avenue in Manhattan). There are only three ads with her name, all from that month. Interestingly, from April 17 through June 5, a performer named "Betty Jones" was in all the Elk's ads. The very next week, June 12, "Albina Jones" performs at the Elk's and an entertainer named "Betty Jones" never appears anywhere again. Did Albinia start her career as Betty? It's intriguing, but I really don't know. (Note that everywhere, even in contemporary accounts, it's spelled "Elks", but the ads themselves have "Elk's".)

I'm sure that she appeared at the Elk's before 1943 (she later said that her first singing job was there), but her name isn't in their ads between June 1942 and May 1943 (and they didn't advertise prior to that). Also, she first registered with Social Security in July 1941; why do that unless she were working? (Of course, she might have been working at a non-singing job then.) I don't know when she came to New York, but that's where she was living in 1941, at the time she got her Social Security number. It would be nice to see what occupation she listed in the 1940 census, but I can't find her in it.


She next shows up at Murrains Lounge in Harlem (the recently-renamed Mimo Club). The October 23, 1943 New York Age said: "However, if you are a blues enthusiast perhaps you would prefer going to Murrains, where Albany [sic] Jones sings the blues in a warm and vibrant manner." In spite of that, none of the Murrain's ads mention her (and all other references to Albany Jones were about a football player).


Back to Albinia's recordings. As I've said, in February or March 1943, she'd recorded for Irving Berman's Regis Records. The two songs were "Ain't It Hard (To Love Another Woman's Man)" and "I'm So Disappointed In You". On them, she was backed up by Larry Ringold's band, known as the Ambassadors Of Rhythm. Their personnel probably included Larry Ringold (sax), Cladys "Jabbo" Smith (trumpet), Alexander "Buster" Stothoff (piano), Mack Walker (bass), and Gus Young (drums). After she'd laid down her two tracks, the band did two instrumentals on their own (both copyright on March 5, 1943 by Larry Ringold): "Alcazar Jump", and "Buster's Mess". "Alcazar Jump" was named for the Alcazar Tavern in Newark (nicknamed "The Zoo"), where the Ambassadors Of Rhythm were the house band, accompanying Albennie when she appeared there. This is probably where Berman heard her.

"What's in a name?", I'll ask again. Someone at Regis was sloppy and either wrote down Albinia's name as "Albino" or had such terrible handwriting that that's what was interpreted when the time came to create label copy. (Remember, Berman's press release from March had called her "Alvino".) Not stopping there, Regis would credit all four sides to "Albino Jones and Ambassadors", even though she wasn't on two of them. They also truncated the "Ambassadors Of Rhythm" to just "Ambassadors" and gave Larry Ringold label credit for authoring all four tunes, although he only wrote the two instrumentals.


It's unclear when "Ain't It Hard (To Love Another Woman's Man)" and "Alcazar Jump" were issued, but they were confusingly reviewed in the November 13, 1943 issue of Billboard (actually, we can't fault them for being confused):


Still another new record label comes forth, this one from the Regis Record Company in Newark, N.J. And if the initial batch is a true indication of things to come, the label will specialize in race and spiritual sides. This couplet introduces a satisfactory crew of jump experts in Albino Jones's small band, sporting a toe-tapping brand of rhythms for the moderately paced Alcazar Jump.... Ain't It Hard? is the typical race blues of the black-snake biting variety, with an unbilled blues shouting gal giving out vocally all the way. A slow blues, the gal's husky shoutings tell how hard it is to love another woman's man. Phono appeal for these sides is reserved chiefly for the race locations, for which use both sides should prove attractive.


Not the best start for fame and fortune. They had no idea that the "unbilled blues shouting gal" was "Albino Jones", who had nothing at all to do with the band that was backing her. Thanks Regis. In the same issue, the sides were also mentioned, in their Possibilities column, as being worthy of note.


And then, "Albinny [sic] Jones will make her debut at the Village Vanguard in a program of blues songs" promised the New York Sun of November 15, 1943. Sure enough, her name (spelled the same way) shows up in a December 21 ad in the New York Post. The main star was Richard Dyer-Bennett, and singer Gwen Tynes was also in the show (she'd join Charlie Barnett's orchestra the following year).


In early 1944, Regis released the other two sides ("I'm So Disappointed In You" and "Buster's Mess") with the same label copy (and leaving the apostrophe out of "Buster's"; they really needed a proofreader). Billboard wasn't taken in this time; they simply didn't review the record at all. And so, "Albino Jones" disappears from history.


I don't know how long she was at the Vanguard, but there's not a single mention of her in all of 1944. The (almost) sole exception was a Regis ad from December that still listed "Buster's Mess" (this time spelled with an apostrophe) and "I'm So Disappointed In You" in their "Back Catalogue" section, although both sides were credited only to the Ambassadors. However, it was the only record in their 100 series listed; all the others were in the newer 1000 series. [This is a good time to mention that the record was Regis 109. There has been endless speculation that it was reissued as Regis 1009 to fit in with the new series. But 1009 was by Hal Mitchell and, if it had been given a new number, why would it show up in this ad as still being 109?]

Sometime in late 1944 she got a contract with Al Green's National Records in Phillipsburg, New Jersey, and, on December 22, she had a session from which nothing was issued. The three known songs were: "Fine And Mellow", "I Love My Man", and "What's The Matter With You?". On these, she was backed up by Frankie Newton (trumpet), Edmond Hall (clarinet), Cliff Jackson (piano), Leonard Ware (guitar), and Oscar Smith (bass).

The April 14, 1945 Washington Afro-American reported that Albinia Jones would soon be coming to the local Stardust Inn, once Butterbeans & Susie closed out their engagement around the 24th.


National scheduled another session for April 14, 1945, at which she laid down four more tracks: "Evil Gal Blues", "Salty Papa Blues", "Albinia's Blues", and "Don't You Wear No Black". This time, she was accompanied by Don Byas' Swing Seven: Don Byas (tenor sax), Dizzy Gillespie (trumpet), Gene Sedric (clarinet), Harold "Doc" West (drums), Leonard Ware (guitar), Oscar Smith (bass), and Sammy Price (piano; credited as "Bubber Prince").


These recordings were deemed marketable and were all released (as by Albinia Jones) in May 1945: "Don't You Wear No Black" (aka "What's The Matter With You") was paired with Leonard Feather's "Evil Gal Blues" and "Albinia's Blues" was matched with "Salty Papa Blues". Note that "Albinia's Blues" is pretty much the same song as "Ain't It Hard (To Love Another Woman's Man)" that she'd done for Regis, although this time, she claimed writer credit (and even copyrighted it under her name). However, parts of it (certainly the opening stanza) were an old Blues that went back to around 1900.


There were some ads for the records in the May 19 Billboard, one from National itself, and a few from distributors: Modern Music Sales, Music Distributing Company, and Interstate Music Suppliers. (The National and Modern Music Sales ads called her "The New Queen Of The Blues".) While both records continued to show up in ads, National never submitted either one for review.


In February 1945, Albennie was at Club Caverns, in Washington, DC. In September, she appeared at the Big Track Dinner Club in Norfolk, Virginia, where the MC was Gatemouth Moore. She was back in Norfolk in December, appearing at the Clef Club. The December 29 Pittsburgh Courier said: "The Clef Club is bringing Albannie [sic] Jones, blues singer, back to town for the Christmas season. Albannie made such a hit here when she came in the fall. She was held over for so long that her husband had to come down to visit her." Husband? This is the first we hear that she was married. Looking ahead, it's also the last. While it's true, we don't even know his name.


There's only a single mention of her in 1946, when she ("Albina [sic] Jones, Blues Queen") played Detroit's Paradise Theater (the week of October 4) along with Tiny Bradshaw and his Orchestra, Pete Diggs, and John Mason. (But I'm sure that you would have gone just to see "Valley Of The Zombies" on the big screen.)


In fact, she doesn't turn up again until August 6, 1947, when she (Albennie Jones) had a session for Decca Records, accompanied by pianist Sam Price and His Trio. The three songs were: "Give It Up Daddy Blues", "The Rain Is Falling", and "Papa Tree Top Blues". The second two were paired for a September release. (Unfortunately, Sammy Price's aggregations were quite fluid and I don't know for sure who was in any of them behind Albennie on her Decca recordings. The names I've seen for the Trio include Billy Butler, guitar; Percy Joell, bass; and Dorothea "Dottie" Smith, drums. Those three, along with pianist Chester Slater, were the group that recorded as the Harlemaires for Atlantic and behind Wynonie Harris on Aladdin.)

Keeping with industry standards, her signing was announced in the August 30 Billboard, some three weeks after she'd already had a session. The blurb said that she was currently at the Baby Grand in Harlem. (Decca also announced the signing of Orville Brooks, "formerly with the Jubilaires [sic]").


So, if you've been following along, from June 1943 to August 1947, the only appearances I can find are those at the Elk's Rendezvous, the Village Vanguard, a mention that she's at the Baby Grand, a couple of dates in Norfolk, and a trip to the Paradise Theater. On October 23, she and Eddie "Cleanhead" Vinson appeared at the Handy Theater in Memphis.

On November 28, 1947, Albennie had a second Decca session, this time accompanied by Sam Price & His Quartet. The three songs were: "Love Is Such A Mystery", "I Have A Way Of Lovin'", and "Hey Little Boy".


Sometime in late 1947, presumably December, Albennie was back in Norfolk. While there, she either met (or re-met) Margie Hoffler (who still hadn't become "Margie Day") and decided to take her back to New York to help advance her career. Pushed by Albennie, Margie auditioned for and was hired by Gus Campisi at Dodger's Cocktail Lounge in Newark. [Jay Bruder interviewed Margie Day in 2007 and she told him that when they came to Albennie's apartment in the Bronx, it was the winter and there was so much snow that they couldn't go anywhere for weeks until the weather cleared up. When, exactly, was this? I looked at New York City papers for 1946 and 1947, and found that both years had unusually mild winters. 1948, however, saw huge amounts of snow in January and February. Therefore, that's when this had to have happened.]


In January 1948, Decca paired "I Have A Way Of Lovin'" and "Give It Up Daddy Blues" for release.


An ad from Moe Gale (owner of the Gale Agency) in the January 10, 1948 Pittsburgh Courier listed the acts he represented. Among them were some names you might recognize: the Ink Spots, Tiny Bradshaw, Dizzy Gillespie, Erskine Hawkins, Buddy Johnson, Illinois Jacquet, Lucky Millinder, Joe Morris, Charlie Parker, Garland Wilson, Slam Stewart, Cootie Williams, Ethel Waters, Lester Young, Hot Lips Page, Thelma Carpenter, Ella Fitzgerald, the Jimmie Lunceford Orchestra (although Lunceford himself had died the previous July), Savannah Churchill, Pigmeat Markham, Patterson & Jackson, the Golden Gate Quartet, Billy Daniels, the 4 Tunes, Helen Humes, Lil Green, Son & Sonny, Sarah Vaughan, Wynonie Harris, and June Richmond. Oh, yes, Albennie Jones' name was buried in there too.


"Give It Up Daddy Blues" and "I Have A Way Of Lovin'" were reviewed in the February 21, 1948 Billboard. The ratings weren't great (65 and 66, respectively), but the reviews themselves weren't all that bad. Of "Daddy": "12-bar blues is well-delivered by a new promising fem race talent". The flip: "Addition of tenor sax on this up-tempo blues helps less earthy, more commercial attempt."


Once again a year goes by with no trace of Albennie. Then, in January 1949, Decca issued "Love Is Such A Mystery" and "Hey Little Boy". Also in January, she appeared at the Baby Grand in Harlem. A columnist for the January 1, 1949 New York Age called her "the mightiest blues singer of all the femmes".

Albennie had a third Decca session on February 11, 1949. This time, backed by Sam Price & His Rockin' Rhythm, she did another three songs: "Song Man", "Hole In The Wall", and "Daddy, How You Satisfy".

In spite of having been backed by Sammy Price on three Decca sessions (and her second National session), I can't find any appearances that she made with him, except for the next item (but I think that's just coincidence).


On February 21, 1949, the New York Age sponsored a USO "Cavalcade Of Stars" benefit to raise $800,000 to get the USO reactivated. (The USO had been disbanded after World War 2, leaving soldiers with little to do in their free time.) Held at the Loew's Victoria Theater, stars included Tallulah Bankhead, Robert Morley, Slapsie Maxie Rosenbloom, Maxine Sullivan, Una Mae Carlisle, the Delta Rhythm Boys, the 3 Flames, Hot Lips Page, Thelma Carpenter, Willie Bryant, Freddie & Flo, Wild Bill Moore, Hal Singer, Billy Daniels, Manhattan Paul, Lucky Millinder, Paul Breckenridge, Charlie Parker, Sugar Ray Robinson, Martha Davis, the Dixieaires, Doc Pomus, Alfred Drake, George Shearing, Leonard Feather, Ralph Cooper, Sammy Price, and Albinny [sic] Jones. Starting at midnight, the show was expected to last until 5 AM on Washington's Birthday. (Did it work? It's hard to tell. The USO was revived the following year, but that was probably due to the onset of the Korean War.)


In May 1949, Decca released "Hole In The Wall" and "Song Man", Albennie's last record. The disc was reviewed in the May 28 Billboard, with "Hole In The Wall" getting a magnificent 85 ("She's in her blues shouting medium on this side and offers a grand-slam-bang rocker for sock results."). The flip only scored a 61 ("Albennie warbles an arty sort of ballad and doesn't do too well with it.").

June found Albennie at the Silver Mirror Room of the Baby Grand in Harlem. The show starred Cat Anderson's combo and also had the Jive Bombers, Nellie Hill, and Nipsey Russell. Albennie (spelled both "Albinney" and "Albinnie") was called "Harlem's Own Queen Of The Blues".

By May 1950, she was appearing at the 845 Club (in the Bronx). The May 27 New York Age said: "Blues chirping Albennie Jones slayed them."

And yet, there was nothing more written about her for over three years.

Albennie had a son, Alvin, although no source ever reported the name of her husband. From 1967 to 1985, various January editions of the New York Amsterdam News marked the birthday of "Albennie Jones' son, Alvin", whom they never mentioned in any other context (nor did they ever give his last name). The January 20, 1968 blurb said he'd reached his 16th birthday, making his birth in either December 1951 or January 1952.

The January 19, 1952 New York Age mentioned that she was part of the show at the 845 Club on Prospect Avenue in the Bronx (along with Pigmeat Markham, the Norma Miller dancers, and Gene Redd's band), which had opened the prior weekend. "The joint rocks and sways when the queen of the blues, Albina [sic] Jones, takes over the house." Since the Age was a weekly newspaper, either Albennie was due to give birth any minute and no one saw fit to mention that, or had just given birth and was back performing already.


On February 19 and 20, 1952, Pigmeat Markham's "Revue Of 1952" (with "Albina [sic] Jones, Queen Of The Blues") appeared at the Hopkins Theater in Wilmington, Delaware. Others were Exotic Rosebud (Afro-Cuban Shake Star), Norma Miller (and her Eddie Cantor TV Stars), Beige & Brown (Tap Stars Deluxe), and Gene Redd & his Red Hot Band.

And then, everything changed. Around November 1952, she was appearing at the Royal Manor in Newark and something happened. I've read that she fell onstage and damaged her legs to the point where they never fully worked again. But it was actually the other way around: her legs suddenly became paralyzed, causing her to fall. (This was never properly explained for the rest of her life.)

The incident wasn't reported at the time, but the New York Age of January 24, 1953 told us that "Blues Queen Albennie Jones bedded in Bellevue" [a New York hospital]. The December 26, 1953 New York Age reported on what people wished for in the new year: "Albennie Jones, the Blues singer, wants health".

The New York Age ran a large article about Albennie in their August 14, 1954 edition. It's long, but it's the most ever written about her, and most of it seems to be accurate.


NO SAD SONG - Albennie Jones the 'chirper', who brought down houses with her smooth rendition of the "Blues", is hobbling around her Bronx apartment at 1322 S. [Southern] Blvd., on crutches. Floored 21 months ago with paralysis in both legs, while appearing at Lords Manor [sic; should be Royal Manor] in Newark, N.J., with Vivian Harris, Manhattan Paul and "Crackshot", Albennie has only been able to navigate for the past three weeks after hundreds of unsuccessful tries which usually found her sprawled on the floor.

DID NOT GIVE UP - "Following that mysterious attack Vivian drove me back to New York and I visited the emergency ward of Sydenham hospital and was able to leave under my own power." Said Albennie "a few days later, I think it was four to be exact, I was again attacked. I visited several doctors, but they gave me no relief.

"There was no pain but I could not move. I tried everything, home remedies, prayers but to no avail. I could not move. I was worse than a baby, you can see how large I am. I wrote letters to people whom I thought were my friends. I received no reply, no visit. I was forgotten. I was down and out."

FIGHTING BACK - The mellow-voiced singer spent her life savings and turned everything she could get her hands on into cash in an effort to find help. Nothing worked. She went to Lincoln hospital [in the South Bronx] and the hospital, according to Albennie, treated her as if she was an imposter suffering from leprosy. Her next stop was Bellevue where she was told that she could not be helped.

Her money was running out. She contacted the AGVA [American Guild Of Variety Artists] but they informed her that she was not in good standing since she failed to pay a $10 assessment at one time or the other. She turned to the Negro Actors' Guild and they came to her rescue.

SMILING THROUGH - With her pearly white teeth flashing a warm smile the Erie, Pa. born singer [I've no idea where they got that from], who started her career in 1939, remarked that the owners of the ice cream parlor near her home have not forgotten her; they keep her well supplied. Then there is [blues singer] Beulah Bryant who spends [sic; sends?] a check often and her neighbors who flocked to her aid.

Albennie smiles as she recalled the night thieves broke into her apartment and roamed through the place as she laid on the bed helpless. There was nothing there. They were a little too late, since everything that could be turned into cash had been exchanged for doctors care.

LOOKING AHEAD - She started her career in Newark and she was forced to shelve it there but she is coming back. The doctors gave up but Albennie didn't. Her vocal chords are sound and powerful; it won't be long before she will be singing "The Rains Are Falling" [sic], her Decca recording.

Albennie is praying and hoping that she will regain her health so that she can regain her statue [sic; status?]. When we left she was singing "Nobody knows the troubles I have seen." I think somebody did.


I have no idea where her son, Alvin, was through all this. He would have been under a year old when it began.

The New York Age of August 28, 1954 told us that the "Buddy Dunk music shop on 166th St. gifted Albennie Jones with a radio." At least there were some who cared.

A small blurb in the October 2, 1954 New York Age said that Albennie spent most of her time at home writing songs she hoped to perform someday. I don't know whatever became of them; the only song she ever copyrighted was "Albinia's Blues" (on April 27, 1945).

Albennie's plight was seen as so bad that her friends decided to hold a benefit for her on November 28, 1954 at Harlem's Baby Grand. Willie Bryant volunteered to run the affair and comedian Nipsey Russell signed on to prepare the show. By this time, said a November 27 New York Age article, she'd regained the use of one leg, although she still needed two crutches. "The Baby Grand," it said, "a musical spot, was turned over by proprietor Jack Krulik who is waiting for Albennie to regain use of the other leg so that he can star her at the spot."

However, the American Guild Of Variety Artists (AGVA) somehow managed to prevent the benefit from happening. But the gang wouldn't quit and held it anyway a couple of weeks later (on December 12). Performing were Willie Bryant, organist Johnny Taylor, Roy Hamilton, Red Prysock, Ida James, Al Patterson, and Manhattan Paul.


There was an article about her in the December 23, 1954 Jet and some of it is interesting. Of the paralysis itself, it said: "While walloping out a blues number in a Newark, N.J., night club two years ago, singer Albinnie [sic] Jones suddenly became paralyzed and collapsed. There had been no warning, no symptoms, no pain. Her legs and hips simply refused to move. Though terrified, trouper Albinnie [sic] continued to sing, held onto a bass fiddle 'so I could stand up and finish the show.' At that time, Albinnie [sic], the mother of a year-old son, Alvin, and separated from her husband, had just recorded her first hit, Cool Papa Tall ...." ["Papa Tree Top Blues" was actually five years old at the time her troubles started.]

In spite of the August New York Age article that said the thieves were too late to get anything when they broke into her apartment, the Jet article said "One night recently, as she lay in her bed unable to act or call for help, thieves broke into her Harlem apartment, took her furs, clothes, television set and the last $4 of her life savings." Beats me which one to believe, but I tend towards the Age.

The really sad part of the Jet article was this: "As a Christmas gift for Albinnie [sic], a benefit party was thrown at Harlem's Baby Grand Cafe, where Albinnie [sic] used to belt out the blues. Result: $300 for the Albinnie [sic] Jones medical fund to help make her Christmas merrier." That's it? Only $300 raised to help defray thousands of dollars of medical bills? Sad. At least they mentioned Alvin (but didn't say who was caring for him) and that she was separated from her husband (still unnamed).

On Tuesday, April 19, 1955, Nipsey Russell invited Albennie to sing at the Baby Grand. She may not have walked well, but her voice was still there. In spite of this, the July 9, 1955 New York Age told us "Albennie Jones, the ill blues singer who fought her way off her back, is ready to work, but has received nothing but empty promises, which she cannot use as legal tender to replenish her empty food bin or keep a roof over her head. Albennie, who lives at 1322 So. [Southern] Blvd., is looking for work."

One place she found it was the Hunts Point Palace, where she appeared on November 19 of that year.

But Life wasn't through with her yet. The New York Age of April 7, 1956 had this: "Blues singer Albennie Jones, you can understand the words when she chirps, is bedded with a pair of infected tonsils." Her only other mention in 1956 was a notice about her birthday. There were no mentions at all in 1957 other than that she celebrated her birthday.


Actually, she completely disappeared from sight until December 1966, when she was one of the acts appearing at the Baby Grand; she was still there in April 1967. There was one mention in between: in January 1964, it was reported that she'd just buried her mother, Julia Henry Jones, who had died on December 3, 1963 in Erie, Pennsylvania (which might account for that 1954 article saying that's where Albennie was born). By 1955, both Julia and Albennie's grandmother, Louizar Jones, were living in Erie; Louizar had died there in 1956.

Since her mother died from complications relating to diabetes, I'd be willing to stake my medical degree [note to self: get a medical degree] on that being contributory to Albennie's condition.

On June 10, 1967, the New York Amsterdam News said (apropos of nothing): "Blues singer Albennie Jones is not dead. She is walking, shouting and getting mellower."

The next time Albennie's name appears is in July 1971. She was one of the people interviewed in the July 10 edition of the New York Amsterdam News when Louis Armstrong died. She said: "Louis Armstrong always encouraged me. He was always inspiring. I first met him when I was playing at the Elk's Rendezvous on Lenox Avenue."

The New York Amsterdam News of August 25, 1973 remembered her: "Blues singer Albennie Jones, who like the late basketball star, Maurice Stokes, suffered a paralyzing stroke, which has puzzled doctors, can still shout the blues. She has to use a crutch to get around, but she is still smiling." If she was appearing anywhere, it wasn't mentioned.

Remember when Sam Price backed her on all those 1940s recordings? This was in the June 22, 1974 New York Amsterdam News: "Sam Price said the best blues singer around is Albennie Jones."

I assume Price said that because she was still singing somewhere in 1974. But then it was all over. The April 9, 1975 New York Amsterdam News said: "Retired blues singer, Albennie Jones, can bake a cake that's fit for a king."

And then, more tragedy. The November 27, 1976 New York Amsterdam News said: "Former blues singer Albennie Jones is in Lincoln Hospital." No reason was given, but, only a couple of weeks later, the December 11 edition said: "Gospel-blues singer Albennie Jones said she was butchered in Lincoln Hospital and when she regained consciousness after her operation, her two beautiful front teeth were missing. Albennie had all her teeth and never had a toothache." Beats me what that was all about.

I don't know if he was referring to something new or Albennie's 30-year old ailment, but Les Matthews said this in his August 16, 1980 column in the New York Amsterdam News: "Albinnie Jones, the former blues singer, is suffering from a mysterious illness but she is still smiling and singing." Since he called her "former blues singer", why did he stay she was still singing? I guess you know by now I have lots of trouble understanding columnists.

She was mentioned again in 1981, but only because she took care of her aunt's funeral.

The May 1, 1982 New York Amsterdam News mentioned her again in a blurb about Teddy Pendergrass, former lead singer of Harold Melvin & the Blue Notes, who had become a paraplegic after a near-fatal car crash in March of that year: "Teddy Pendergrass has finally become concerned with his predicament and he may join singer Jackie Wilson and blues singer Albennie Jones, both kayoed by mysterious ailments and unable to pursue their profession."

Albinia "Albennie" Jones died in the Bronx on June 15, 1989 (per her Social Security record; many Internet sites report June 24). In the end, leukemia got her. Strangely, after all the mentions it gave her, the New York Amsterdam News doesn't seem to have run an obituary.


In 2011, Laurel, Mississippi set up a marker on the Mississippi Blues Trail to honor their blues artists: Sam Myers, Blind Roosevelt Graves, and Albennie Jones. Note that, since she's not on the marker at Gulfport, this supports her birth in Laurel, not Gulfport.

As good a singer as I think she is, Albennie didn't really leave much of a mark on the music world. She'd had eight records, none of which sold. She didn't seem to make all that many appearances, at least in places that advertised her. And her career was sideswiped by that mysterious malady that left her unable to perform for many years. Still, she inspirationally shone through it all and continued singing when she could.


Special thanks to Chris Smith. Ferdie Gonzalez, Jay Bruder, and Victor Pearlin.



REGIS (Albino [sic] Jones & Ambassadors)
S-106 Ain't It Hard (To Love Another Woman's Man) / Alcazar Jump - 43
Alcazar Jump is an instrumental; she's not on it
S-109 I'm So Disappointed In You / Busters Mess - 44
Busters Mess is an instrumental; she's not on it
It's possible, but highly improbable, that S-109 was reissued as Regis 1009

NATIONAL (Albinia Jones, with Don Byas' Swing Seven)
9012 Don't You Wear No Black / Evil Gal Blues - 5/45
Don't You Wear No Black is also known as What's The Matter With You
9013 Salty Papa Blues / Albinia's Blues - 5/45
Albinia's Blues is very similar to Ain't It Hard (To Love Another Woman's Man)

UNRELEASED NATIONAL
What's The Matter With You? (recorded 12/22/1944)
Fine And Mellow (recorded 12/22/1944)
I Love My Man (recorded 12/22/1944)

DECCA (Albennie Jones)
48048 The Rain Is Falling / Papa Tree Top Blues - 9/47
With Sam Price & His Trio
48069 I Have A Way Of Lovin' / Give It Up Daddy Blues - 1/48
With Sam Price & His Quartet / Sam Price & His Trio
48095 Love Is Such A Mystery / Hey Little Boy - 1/49
With Sam Price & His Quartet
48100 Song Man / Hole In The Wall - 5/49
With Sam Price & His Rockin' Rhythm

UNRELEASED DECCA
Daddy, How You Satisfy (recorded 2/11/1949)




Unca Marvy's Home Page
More Articles