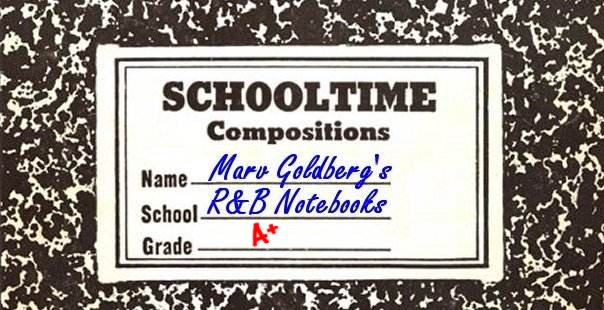 BETTY HALL JONES
By Marv Goldberg



© 2015 by Marv Goldberg


[AUTHOR'S NOTE: Here's another article about a relatively unknown artist. Betty Hall Jones was a singing pianist, who was, for many years, a fixture of Los Angeles' Central Avenue. Again, it was a case of me hearing a couple of her tunes and wondering why I knew nothing about her. What little of her biography has made it to the Internet is riddled with errors. I hope I don't add significantly to their number.]





Betty Hall Jones was essentially a boogie-woogie and swing pianist, who tried her hand at singing (mixed metaphor intended), and turned out some really nice music (that trade paper reviewers usually hated).

Betty was born Cordell Elizabeth Bigbee (not "Bigby") on January 11, 1911 in Topeka, Kansas, to George and Gertrude Bigbee. However, in the 1920 census, she'd become Elizabeth C. Bigbee.

Let's try to unravel her family a bit. Her father was George Archibald "Archie" Bigbee (not "George Arthur") and her mother, Gertrude Myers, seems to have been his third wife. In 1900, he's been married to Hattie for about eight years; they have no children. I don't know what happened to Hattie, but he then married Gertrude Lona Gaines, who died in childbirth with Betty's half-sister, Ethel May Bigbee (born June 28, 1906). In 1909, with a small child to raise, Archie married another Gertrude - Gertrude Lawrence Myers - who gave birth to Betty two years later.

Archie Bigbee was a janitor in 1900 and a grocer in 1910. As a sideline, he played cornet in a city band; this is where Betty got her first taste of music. Additionally, her mother's brother, Harold Myers, started teaching her classical piano when she was five (and wouldn't hear of her playing any of that new-fangled "devil's music"; she learned ragtime from watching the keys depress on her aunt's player piano). Archie died on April 4, 1918. (Was he a very early victim of the 1918 flu pandemic? Some medical historians believe that it began, in March of that year, at Fort Riley, Kansas, only about 70 miles from Topeka.) In the 1920 census, Gertrude (a school teacher), her daughter Elizabeth, and her brother Harold are all living in Topeka (Archie's other daughter, Ethel May, had gone off to live with some of her mother's relatives).

However, a move was in the works. Gertrude had relatives who'd moved to Los Angeles, and she and Betty relocated there in 1921. Betty graduated from Hollywood High School in 1926, at which time the family moved back to Topeka. Gertrude is listed in the 1927 Topeka City Directory (as the widow of Archie); in 1929, both Gertrude and Elizabeth (a student at Washburn College) are listed. Note that a City Directory would have been prepared the year before it was issued. Betty only spent a year at college before returning to Los Angeles.

By 1930, Betty Bigbee had married George Anderson Hall, a department store elevator operator. They lived in Los Angeles and had a newborn child, Calvin Wesley Hall (born January 23, 1930). (This tells me that she'd returned to California in 1928.) Another child, George, Jr., followed on April 6, 1933, and then, within a year or two, the marriage dissolved.


Betty had kept up her piano playing and, in 1936, she worked for five weeks as the relief pianist in Ira "Bus" Moten's band. This was probably during the band's appearance at the Reno Club in Kansas City, Missouri. She also seems to have worked with Addie Williams in Kansas City. (Addie was a songstress who, like Betty, would end up on Capitol Records in 1949.)


Back in Los Angeles, Betty hooked up with Roy Milton's Solid Senders in 1937. At the beginning, it was Roy Milton (drums), Betty Hall (piano), Little Joe Walker (sax and clarinet), and Fred Mason (trumpet). She and Walker did most of the arranging. By 1941, the members had become: Roy Milton (drums), Betty (piano; by this time, Betty Hall Jones), Luke Jones (alto sax; not the man she married), and Forest Powell (trumpet). Unfortunately, she and Milton had some sort of disagreement and she had left him by late 1941.


The 1940 census shows that Elizabeth Hall is divorced, living in Los Angeles, with children Calvin and George, and mother Gertrude (who's moved back to L.A. to help raise the children and allow Betty to ply her trade as a pianist). In either 1940 (after the census) or 1941, Betty Hall married trombonist Jasper "Jap" Jones, who'd once been with the Oklahoma City Blue Devils, along with Lester Young. Although most sources say the marriage took place "by 1944", it couldn't have been after late 1941 because of the ad referenced in the next paragraph (since she's "Betty Hall Jones" and not "Betty Hall" in December 1941, she'd married Jap Jones by that point). Another milestone for December 1941 was the release of the Olsen & Johnson movie, "Hellzapoppin'". Jap Jones appears as the trombonist in the frenetic instrumental/dance sequence (featuring Slim & Slam, Cee Pee Johnson, and the Harlem Congeroos [actually Whitey's Lindy Hoppers]).


After the Solid Senders, she joined Paul Howard's Band. The December 27, 1941 California Eagle had a page with Christmas messages from local entertainers ("Holiday Greetings From The Theatrical World"). Represented were the 3 Chocolateers, Dusty Brooks & the 4 Tones, the 4 Blazes, Cee Pee Johnson, Dootsie Williams & His 4 Chocolates, Alton Redd, the 3 Shades, Leroy "Snake" Whyte & His Orchestra, Leon Rene, Eddie Beal & His Trio, T-Bone Walker, and Sam Franklin & His California Rhythm Rascals (a group that included Jasper "Jap" Jones on trombone and Joe Liggins on piano). More to the point, there was a greeting from Betty Hall Jones ("vox feminine") and another from Paul "Ox Blood" Howard & His Quality Serenaders, who were named as: Betty Hall Jones (piano/arranger), E.J. "Buddy" Harper (guitar), Edward Hale (alto sax/vocalist), Ted Brinson (bass/steel guitar; he'd go on to have the Los Angeles garage studio where "Earth Angel" was recorded), and Willis McDaniel (drums); Paul Howard himself played the saxophone, clarinet, oboe, cornet, bassoon, flute, and piano. (The Quality Serenaders had been around for a long time and, back in 1929, had a drummer named Lionel Hampton; you may have heard of him.)

This page actually underlines Betty's career and the Central Avenue scene in general. As we go on, you'll see her hopping from group to group, recording with one while appearing with another or recording with two very different aggregations in a short space of time. In the above-referenced page, she's listed as both a member of Paul Howard's Quality Serenaders and as a solo act. Because she's constantly in and out of groups, I can't really track whether she appeared with the ones she recorded with. It's very difficult to sort out her career, but it does show that she was in demand.

The June 12, 1943 Billboard noted that the Betty Hall Jones Trio had been booked into the Rite Spot, in Glendale California. However, there was no mention of who the members were.

April 1945 found her at the Rhythm Room of the Hotel Hayward in Los Angeles. The little ad called her "Wizardess Of Boogie Boogey [sic]". She was there through the end of July.

In November 1945, reported Billboard, Betty Hall Jones was at the 115 Club, in Grand Forks, North Dakota. That same month, she was at the Susz-Q in Hollywood. In spite of having her mother's help, she had two children to raise; consequently, most of her appearances during the 40s were in southern California. It was only in the 50s that she really began to tour.


In early 1946, she became associated with Alton Redd & His Low Down Blues Orchestra, writing some songs for them (at least "Play Me Some Blues" and "Learn To Boogie Woogie"). The Low Down Blues Orchestra consisted of Redd on vocals, Snooky Young (trumpet), Tom Davis (tenor sax), Harold Morrow (piano), Joe Lewis (guitar), Edgar Mason (bass), and Henry Tucker Green (drums; he'd later spend many years with East-Coast groups such as the Red Caps, Treniers, and Romaines). The band recorded eight sides for Bel-Tone (including Betty's tunes), all released in 1946, but the pianist was Harold Morrow and any vocals were done by Redd himself. There is a chance, however, that Betty spent some time as pianist for the band on occasion.


By mid-1946, Betty was part of Luke Jones' aggregation (her old bandmate from the Solid Senders), having replaced pianist Lloyd Glenn. She recorded at least 14 tracks with them up until mid-1947, all released on Robert Scherman's Atlas label. (Note that Luke's real name was Lewis Sinclair Jones, born in Shreveport, Louisiana on October 18, 1910 and died in Los Angeles on December 27, 1995. He was also a barber.)


Her first Luke Jones session was held in mid-1946 (she wasn't on his first Atlas recordings, done earlier that year). The four songs were "Graveyard Blues", "Worryin´ Anyhow Blues", "Jump The Boogie", and "Shufflin´ Boogie". These were all released in the fall of 1946 as "Luke Jones, With Joe Alexander's Highlanders". The members were Luke Jones (alto sax), Betty Hall Jones (piano), Chuck Barksdale (bass), George Vann (drums and vocals; he'd been in the Spirits Of Rhythm), and an unknown guitarist.


Joe Alexander had a powerful baritone voice (called "the sepia Bing Crosby" and the "voice of romance"). He'd been the vocalist with Floyd Ray's Californians, but his only known contribution to this session may have been a duet vocal with George Vann on "Jump The Boogie", which Joe wrote (Vann does all the other vocals). Joe also played the drums and bass, but not on this session. Unless he was the "unknown guitarist", I can't say I understand his billing on the records.

In September 1946 Betty appeared at La Fonda, in Hagerstown, Maryland. You could catch her from 7:30 - 11:30, Tuesdays, Wednesdays, and Thursdays.


Probably in late 1946 (between Luke Jones sessions), Betty recorded some vocals for trombonist Lyle Griffin's Atomic label: "Learn To Boogie", "Fine And Mellow Blues", "The Same Old Boogie", and "Make Me Know It". These were all released, around January 1947, as "Betty Hall Jones & Her Rhythm" (Betty Hall Jones, piano and vocals; Buddy Harper, guitar (he'd been with her in Paul Howard's Quality Serenaders); Bob Harvey, drums; Ralph Hamilton, bass; and Maxwell Davis, tenor sax). Consistent with the strange industry practice, Atomic waited until the February 8, 1947 issue of Billboard to announce her signing. In spite of a fine crew of musicians, all four of her first outings were savaged by Billboard in their February 1, 1947 review: "there's little spark", "the same old stuff", "a yawn spurrer", and "colorless" were the terms they used.


An early 1947 Luke Jones session gave us "I Love You, Love Me Too", "Ditch Diggin´ Daddy", "She´s My Baby", and "Midnight Blues". This time, the members were: Luke Jones (alto sax), Betty Hall Jones (piano), Chuck Barksdale (bass), George Vann (drums), McLure "Red Mack" Morris (trumpet and vocals), and Clarence Williams (vocals). These were all released, in early 1947, as by "Luke Jones & His 5 Joes". Vocals on all were by Clarence Williams, except for "I Love You, Love Me Too", which was sung by Red Mack.

On February 28, 1947, Betty was the first act to play at the newly-opened Reno Stork Club (Reno, Nevada), She was billed as "singer and piano artist" who had just finished "6 exciting months at the Rhythm Room - Los Angeles". The ad also claimed that she'd appeared at the Cafe Society in New York and "Chicago's better spots" (including the "3 Duces [sic]". She seems to have been there through April 30.


Betty's final Luke Jones session was in mid-1947. The six songs were: "Boogieology" (an instrumental), "Disc Jockey Blues", "Me Love", "Say Hello To Miss Brown", "Why Do I Get Those Blues", and "Take The "U" Car". All were released, as "Luke Jones & His Orchestra", (the first four in April 1947 and the other two in 1948). The players this time were: Luke Jones (alto sax), Betty Hall Jones (piano), Chuck Barksdale (bass), George Vann (drums), Red Mack (trumpet), an unknown sax player, and Joe Alexander (vocals). (Now, with Joe Alexander doing all the vocals, he doesn't appear in the group's name. Go figure! A couple of months earlier, Joe had released "Heartaches" on Capitol; possibly his name wasn't in the credits so as not to compete with that, or because he was supposed to be under an exclusive contract to Capitol.)

On October 23, 1947, Betty and Jap Jones entertained the PTA of the 20th Street School in Los Angeles. (It was noted that she was currently at the Circus Room and the he'd previously been with Johnny Otis.) November found her back at La Fonda, in Hagerstown, Maryland. This time, she did weekend gigs: 8:30 to 1 AM, Fridays and Saturdays.

Late December 1947 found Betty at Larry Potter's Supper Club, along with Eppy Pearson, Marilyn Hare, Don & Beverly, and Nick Cochrane.


In late 1947, she was part of trumpeter King Porter's orchestra, leading (and writing) "That Early Morning Boogie" (as Betty Jones) for Lew Chudd's Imperial Records. The flip, "Goodbye Doretha" features Alton Redd. Billboard didn't care much for them, only rating them in the 60s. Although Porter cut 16 sides for California-based Imperial, they were (according to one Imperial discography) all recorded in Detroit in late December 1947. The volume recording was necessary in order for Imperial to have masters stockpiled for the impending musicians' strike, due to start on January 1, 1948; the sides would be released over the next two years. As far as I can tell, Betty is only heard, vocally, on "That Early Morning Boogie", released in January 1949. (For example, "Should Have Rationed Myself" was written by Betty and Porter, but sung by drummer Alton Redd.). She just did the piano work on all the rest (or maybe not; see the next couple of paragraphs).


Of course, it's not as simple as that (it never is, is it?): To begin with, no one seems to know just who King Porter was. He could have been trumpeter Vernon "Jake" Porter, or trumpeter James Porter, or someone else altogether. [NOTE: I have now decided that "King Porter" was Jake Porter. What tipped the scales was this item from the December 30, 1948 California Eagle: "Jake 'King' Porter and his orchestra provided music, aid, and joy for the Christmas party sponsored by a Citizens Committee in behalf of The Sales Girls who are striking against 'Kress' on S. Central Ave."]

Then, one of the tunes is "Charlie The Boogie Man", which has the band singing to Charlie, the pianist. This leads me to wonder several things: Was Betty actually the pianist with King Porter (don't forget that she was appearing as a single at Larry Potter's Supper Club in late December)? Were the songs actually recorded in Detroit, or were they done in Los Angeles (which is much more likely)? Imperial masters having numbers contiguous with Porter's were done in LA by pianist/singer Charlie "Boogie Woogie" Davis. Thus, because Betty wrote it, she may have just been on the single song, "That Early Morning Boogie" (released in January 1949). I listed all the King Porter December 1947 titles in the discography (two, with unknown titles, were never released), but for now it's still a mystery just what her connection with the group actually was. It's also a mystery whether Charlie Davis was ever Porter's pianist; he had his own band, playing at Los Angeles' Bal Tabarin, in the first half of 1948.


In early 1949 (after the musicians strike had been settled), Betty got a recording contract with Capitol Records. This came about through the efforts of her friend Nellie Lutcher, who said of her: "Betty certainly can hold her own with any of the 'name' performers today". Her first session took place on February 11: "Why Can't You Love That Way", "This Joint's Too Hip For Me", "If I Ever Cry (You'll Never Know)", and "You've Got To Have What It Takes" (written by Jap Jones).


Capitol released the really cute "This Joint's Too Hip For Me", backed with "Why Can't You Love That Way", in April 1949. Billboard agreed with me, giving "Joint" a 75, probably the best rating Betty ever got (although the flip only got a 57). This was followed by "If I Ever Cry (You'll Never Know)"/"You've Got To Have What It Takes" in May; these were never reviewed.

Her second Capitol session was held on August 2, at which time she laid down another four tracks: "I Never Miss The Sunshine (I'm So Used To The Rain)", "That's A Man For You", "Thrill Me", and "Buddy, Stay Off That Wine".


In October, Capitol released "Thrill Me", backed with the cautionary tale, "Buddy, Stay Off That Wine". The "Buddy" review compared her to Phil Harris (that same kind of racing/talking/singing style), but only rated it a 68 (the flip was given a 62, saying that they "seem to throw the tune away").


Her last Capitol release, in January 1950, was "I Never Miss The Sunshine (I'm So Used To The Rain)", coupled with "That's A Man For You". The former was rated a poor 55, the latter, a poorer 50.


In mid-1949, she hooked up with Luke Jones again, playing piano on some recordings the "Luke Jones Orchestra" did for Modern. "Jump Me Some Boogie"/"Worried Life" were released around July 1949. Two others, "Mama, Oh Mama" and "Rompin' The Boogie" were subsequently issued, on Modern's RPM subsidiary, around September 1950.


On April 9, 1950, Betty was part of a show sponsored by The Los Angeles Sentinel. Held at South Park, others in the cast included the Treniers, Calvin Boze, the Ebonaires, Buddy Banks, Sammy Franklin, Teddy Rudolph & His Bits O' Rhythm, Duke Henderson, the Eddie Williams Trio, Joe Lutcher, Scatman Crothers, Kitty White, the Sepianaires, Paula Watson, Pee Wee Barnum (as H.B. Barnum was then billed), and DJs Hunter Hancock, Gene Norman, and Bill Sampson.


The June 17, 1950 Billboard had a little blurb about Les Bihari ("formerly associated with Modern Records"), who's just set up "Question Mark Records". This was, according to Bihari, a temporary label name to be used until a hyped promotional campaign would yield its final designation. One of the artists he signed was Betty Hall Jones ("formerly with Capitol"). I don't know what the label was eventually named (or even if it was; it was still "Question Mark" in August), but there don't seem to have been any releases by her on it (or anyone else for that matter). In 1952, Lester would move to Memphis and start Meteor Records. John Broven wrote to say "I did ask Joe Bihari [Lester's brother] once about 'Question Mark Records' but he laughed it off, saying it was probably just a publicity stunt."


The trades mentioned, in July 1950, that Betty was off to Kansas City "for a family visit." I suppose it's nice that they reported things like that, but it would have been better for history had they written non-press-agent information about the artists. In October, she was at the Maison Jaussaud, in Bakersfield, California. In early December, she appeared at the Royale Room (San Diego) along with Joe Alexander's group. She closed out the year at the Sho-Bar, in Chubbuck, Idaho.


NOTE: There are tunes on Coronet and Coral, from 1952, usually attributed to Betty Hall Jones: "I Love You", "Honeymoon", "I'm Leaving You", and "Linda Brown". These are actually by Betsy Jones, singing with husband Sandy Sandiford's orchestra.


Betty's next stop was Dootsie Williams' Dootone Records, where she had a single side in January 1952: the instrumental "Richmond Blues" (written by Jap Jones to honor Richmond, Missouri, his home town). The side was credited to Betty Hall Jones & Her Combo, whoever they might have been. The flip side, Big Joe Turner's "I Love Ya, I Love Ya, I Love Ya", had originally been issued on Coast in late 1948. While I usually see the record attributed to "Joe Turner and Betty Hall Jones", in truth, neither had anything to do with the other's recording. "Richmond Blues" was rated a 53 by Billboard on February 9 ("lacks sufficient drive and spirit"). Joe Turner didn't fare all that better, only receiving a 61 - "starts off slowly and fails to pick up pace". (There's a possibility that Dootone reissued "I Love Ya, I Love Ya, I Love Ya" with Joe Turner's "Born To Gamble" as the flip. That was another old Coast master.)

Around the same time, Betty recorded some tunes for Vernon "Jake" Porter's Combo Records. The first release was "Way After Hours"/"Goin' Back To Town", issued in early 1952. "Goin' Back To Town" (because "it's too lonesome and nobody comes around", she laments) was an answer to Louis Jordan's 1942 "I'm Gonna Move To The Outskirts Of Town" (it took ten years to answer because, according to Betty, she's got nine children and "they don't look like you"). The second record, "Poor Spending Daddy"/"Frustration, Frustration" came out in June. Once again, the trades brutally downgraded one of her records: "Poor Spending Daddy" was rated "fair", while the flip was (frustratingly) ranked "poor".

In late March 1952, she was back at the Sho-Bar, in Chubbuck, Idaho for a month.


Betty seems to have done no recordings for three more years. Then, she turned up, once again, on Combo. Although the labels credit "Betty Hall Jones and the Gay-Bon-Lin Trio", Betty is only playing piano on them. The Gay-Bon-Lin Trio consisted of three sisters: Gay, Bonnie, and Linda Cowie, who seemed more obsessed with winning beauty contests than with being entertainers (Gay Cowie was Miss San Diego). I'm not sure what Betty's involvement was, other than playing the piano, so I don't really understand why she got top billing. The orchestration on "Is He Handsome" sounds too robust for the small musical groups she usually fronted, and is, presumably, a Dootsie Williams studio orchestra.


The first of these early 1955 Combo releases was an old Japanese tune "Shina No Yoru" ("Night In China"), for which Betty was credited with writing the English lyrics. The flip was "Love My Love". The second release was "How Long Blues"/"Is He Handsome". As far as I can determine, this was to be her last record release for over 20 years.

September 1955 found Betty at the Ranchito Escondito, in Juarez, Mexico.

One other facet of Betty's career was songwriting. Aside from the ones I've already mentioned, she wrote two that Ray Charles recorded: "Ain't That Fine" (Ray Charles and the Maxin Trio on Down Beat in 1949) and "I'll Do Anything But Work" (the Ray Charles Band on Swing Time in 1950). She also wrote (with Nellie Lutcher) "My New Papa's Got To Have Everything", which Nellie recorded for Capitol in 1949

Concerning Ray Charles, Betty's grandson, Claybourne W. Hall, said this:


When Ray arrived in Los Angeles, he was seeking success in the entertainment world as a singer. The President of the Black Musicians' Union redirected Ray to Betty after he sought advice from the Union. He was introduced to Betty at her home in Los Angeles. At the time Ray's musical style was indistinguishable from that of Nat "King" Cole.... Betty advised Ray that the world would not accept another Nat as Nat had a brother who sounded just like him and was unsuccessful in his career. Betty asked Ray to sing in his natural voice and the rest is history.


I can find several other songs (listed with their copyright date); I don't know if any of them were ever recorded by anyone:

10/49 "Don't Know From Nothin'" (with Dorinda Morgan)
Dorinda was the wife of Hite Morgan - they'd later start Deck Records
10/49 "Girl In Blue Cellophane" (with Jack Carrington and Jack S. Jones)
6/26/51 "The Love I Have Waited For"
10/26/51 "Dreams For Sale" (with Dorinda Morgan)
10/26/51 "What Of The Things You Don't Mention" (with Dorinda Morgan)
12/3/51 "I Saw What She Did Today" (with Dorinda Morgan)
1/27/56 "It's Only Love" (with Betty E. Washburn)
3/21/58 "You Can't Take It With You" (with Jesse Price)
12/5/75 "Since You Whispered You Cared"
12/5/75 "Home Cooking"

Two other songs ("That's A Man For You" and "Is He Handsome") were attributed to Calvin Hall, Betty's son. While he was old enough to have written them, they may have been written by Betty, giving him credit.


In April 1956, Betty appeared at the Jangle Room of the Sands Hotel in Tucson Arizona. Later that year, she was back for a three-month engagement. From there, she went to the Riverside Hotel in Reno, Nevada for all of February and March 1957. August found her at the Pomp Room in Phoenix. By now, she'd started wearing the funny hats that would become her trademark. In February and March of 1959 she was back at the Sands.


Starting in 1959, Betty appeared at the Top Of The Town restaurant (on the seventh floor of Seattle's Hotel Sorrento), an engagement that lasted for a few years. By this time, she had a bag of hats and would switch from one to another between songs, delighting audiences. She became known as "The Queen Of The Crazy Hats" and "The Mad Hatter".


In June 1963, Betty was appearing at the El Tanque Dining Room, in Tucson, Arizona. After this, she did USO tours in the 60s and 70s (some, according to her grandson, Claybourne W. Hall, with Bob Hope). At various times through the years, she and actor Jester Hairston performed "Gossip, Gossip", a "novelty calypso song" she'd written in 1959, to which Jester later put a choral arrangement. [I'm not actually sure that Calypso really lends itself to choral singing. There's a version of the song online and I can't understand a single word of it!] September 1969 found her at the Harrison Hot Springs Hotel, Chilliwack, British Columbia.


In the 1970s, Betty was still going strong: October 1971 at the Claremont Hotel, in Eastbay, Nevada; March 1973 at the Desert Inn, in Tucson, Arizona; June 1973 at the Sands Hotel in Phoenix Arizona; November 1973 at the Maitre D', in Pocatello, Idaho ("she plays piano and dishes out risqué comedy"); March 1974 at the Stardust Galaxie Room, in Yuma, Arizona; September 1976 at The Hut, in San Bernardino, California.


Her last known record release was a private pressing on the Ameritone label: "After Hours" (which is the same master as her Combo recording of "Way After Hours"), backed with her version of Louis Jordan's "Saturday Night Fish Fry". Extremely difficult to date, I would put it at around 1976. (The only Ameritone release I can date is #1795, from 1982.) This was probably an item that she sold at her appearances.

Somewhere along the line, she and Jap Jones were divorced. According to Betty, he went blind and became resentful and difficult. Her third husband was Dick Beresford, whom she married in 1981, when she was 70. That same year she performed, for the third summer, at the Sea Hag, in Depoe Bay, Oregon. In an interview to the Statesman Journal (Salem, Oregon), she said: "I'm not a singer, I'm an entertainer. I sing, yes, but I also relate to the audience. A singer can just sing. I have eye contact. They don't just listen, they become a part of me and my show." Interestingly, the owner of the Sea Hag said: "I spend thousands of dollars on advertising, but Betty does the best advertising without even trying. She takes down addresses and writes to people, remembers them year after year. She lets them know where she's going to be performing."

1983 found Betty in Santa Fe, New Mexico (the La Fiesta Room of the La Fonda). She was supposed to be there from May 17 to July 9, but was still performing on New Year's Eve.

Betty managed to tour East Asia, Australia, and Mexico, while still working venues in Los Angeles. 1984 saw her return to Seattle's Hotel Sorrento to take part in its 75th anniversary celebration. In 1986 (at age 75) she made a tour of Norway, Sweden and England (returning to Sweden the following year). In February 1987, she was at the La Fiesta Lounge of the La Fonda (Santa Fe, New Mexico). From December 1988 through she appeared at the Sheraton, in Santa Fe, New Mexico. Actually, for the next two years, she'd appear at various venues in Santa Fe. She also made several appearances at the Society For The Preservation Of Dixieland Jazz in Corona, California (ones I know about were June 12, 1994; June 9, 1996; and December 8, 1996).

Betty continued performing, sporadically, into the 1990s. Sadly, she began to feel the effects of Alzheimer's, which ultimately caused her to be placed in a home. Singer Billy Vera wrote to say "I saw Betty at the Roosevelt Hotel in Hollywood in the 80s once. She stood up when she played piano and her Alzheimer's was so bad she repeated one of her tunes three times!" Betty Hall Jones died, at the Harbor Care Center (Torrance, California), on April 20, 2009, at the age of 98.

How do I sum up Betty's career? I've heard around a dozen of her tunes and I tend to like them. On the other hand, almost all the trade paper reviews were negative. On the third hand, she worked more or less steadily for over 50 years, so someone must have thought she had what it took to pack a room. I'll just stick with my own ears and say that I like Betty Hall Jones and that you should give her a listen.

Special thanks to Bob Halverson, Robert Campbell, Dan Kochakian, and Victor Pearlin.



DISCOGRAPHY
ATLAS (with Luke Jones; Betty plays piano on all these)
122 Shufflin' Boogie/Graveyard Blues - 10/46
123 Jump The Boogie/Worryin' Anyhow Blues - 46
Above two records as Luke Jones With Joe Alexander's Highlanders
134 Ditch Diggin' Daddy/I Love You, Love Me Too - 47
135 Midnight Blues/She's My Baby - 47
Above two records as Luke Jones & His 5 Joes
143 Boogieology/Say Hello To Miss Brown - 4/47
144 Disc Jockey Blues/Me Love - 4/47
155 Take The "U" Car/Why Do I Get Those Blues - 48
Above three records as Luke Jones & His Orchestra

NOTE 1: There are other Luke Jones Atlas releases that don't have Betty Hall Jones
NOTE 2: I occasionally see listings for 160 and 161. These were master numbers;
it's the LJ number that's the record number.

ATOMIC (Betty Hall Jones & Her Rhythm)
A-260 Learn To Boogie/Fine And Mellow Blues - ca. 1/47
A-261 The Same Old Boogie/Make Me Know It - ca. 1/47

IMPERIAL (The King Porter Orchestra)
5015 Day's Work/Down Home Blues - ca 2/48
5018 Should Have Rationed Myself/Hey! Little Brownie - ca 2/48
5028 Bumps Boogie/Charlie The Boogie Man - ca 12/48
5032 That Early Morning Boogie/Goodbye Doretha - 1/49
5039 Chittlin' Ball/Don't Let Fletcher Getcha - ca 6/49
5050 Baby What's The Matter With You/Goin' Back To Texas - ca 11/49
5052 She Ain't No Hand Me Down/Love Drops In My Stew - 12/49

NOTE: The only one of these songs that I can say for certain that Betty was on is "That Early Morning Boogie",
on which she does the vocal - see the text.

CAPITOL (Betty Hall Jones)
15422 This Joint's Too Hip For Me/Why Can't You Love That Way - 4/49
70011 If I Ever Cry (You'll Never Know)/You've Got To Have What It Takes - 5/49
70046 Thrill Me/Buddy, Stay Off That Wine - 10/49
832 I Never Miss The Sunshine (I'm So Used To The Rain)/That's A Man For You - 1/50

MODERN (Luke Jones & His Ork; Betty is pianist)
669 Jump Me Some Boogie/Worried Life - ca 7/49

RPM (Luke Jones Ork; Betty is pianist)
303 Mama, Oh Mama/Rompin' The Boogie - ca. 9/50

DOOTONE (Betty Hall Jones & Her Combo)
305 Richmond Blues/[I Love Ya, I Love Ya, I Love Ya - Big Joe Turner] - 1/52

COMBO (Betty Hall Jones)
10 Way After Hours/Goin' Back To Town - 52
15 Poor Spending Daddy/Frustration, Frustration - 6/52

COMBO (Betty Hall Jones & Gay-Bon-Lin Trio)
84 Shina No Yoru/Love My Love - 55
NOTE: Spelled "Gay Bon Lin Trio" on this release
86 How Long Blues/Is He Handsome - 55

AMERITONE (Betty Hall Jones - a private pressing)
1635 After Hours/Saturday Night Fish Fry - 76?

NOTE: "After Hours" is the same master as "Way After Hours" on Combo




Unca Marvy's Home Page
More Articles