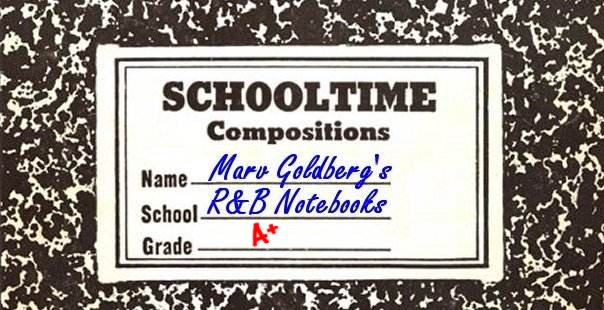 Fluffy Hunter
By Marv Goldberg

© 2020 by Marv Goldberg

It all started innocently enough. Someone asked me about a couple of Fluffy Hunter tunes. Then, my mind started churning and wondering what I knew about her. The answer was: except for some songs, nothing. So, as I'm wont to do, I started investigating. It was bizarre. I've never wandered into a morass quite like this one. Even with a finished article, I'm still asking myself "who was Fluffy Hunter"? Confused? Good; join the crowd and read on.

"What's in a name?" asked William Shakespeare. If he'd tried to dig into the history of Fluffy Hunter, he probably would have taken up digging ditches instead. Let me explain.

I've done a lot of genealogical work on my family, so I've learned to put up with the vagaries of censuses and other documents. Census takers didn't take too much trouble trying to understand and record people's names. On top of that, many (if not most) of them had terrible handwriting. Those records have been scanned and digitized, but the programs that are supposed to read the handwriting constantly verge on nervous breakdowns. So real people are employed to check what the programs have made out of the data. These people aren't given a lot of time to spend on any name so what comes out is sometimes laughable (although it isn't funny when you're trying to research someone).

But with Fluffy Hunter, there's a whole new layer added to the swamp. There are copies of three of her marriage licenses online, so I can read them for myself. They're filled with lies (not mistakes; downright lies), although not the common ones like knocking a couple of years off your age. But I'll let you decide for yourself.

I usually don't do it this way, but I'm going to put her whole personal history at the beginning of the article. It's much more hilarious when you see it as a whole. Later on, we'll get to her professional career, if anyone's still interested. Be prepared to pity me.


Who Was Fluffy Hunter?

Fluffy Hunter was born Leronia Virginia Parham on April 3, 1924, in Norfolk, Virginia. Her parents were Walter Howard Parham and his then-wife, Luvenia Evans. There was also an older brother, Emmett. To add to my fun, both "Leronia" and "Emmett" were common names in Norfolk's Parham family. (Walter had a brother named Emmett and a sister named Leronia; his father was also named Emmett.) Walter and Luvenia had separated by the time of the 1930 census, at which time Leronia and Emmett were living with their father. I can't find her at all in 1940.

That wasn't so hard, was it? Well, fasten your seatbelts, we're in for a bumpy ride.



Fluffy's Father
There's mercifully nothing odd about her father, Walter Howard Parham, who was born September 3, 1902. In the 1930 census, he said he was married, but his wife isn't present (he and Luvenia were separated). A lodger in his household was Bertha Brown, whom he'd marry the following year.



Fluffy's Mother
Then there's Fluffy's mother. Per her Social Security record, Luvenia Evans was born October 2, 1905 in Mathews County, Virginia. Her parents were William H. Evans and Hattie Evans. A tiny, barely significant, problem: those people never existed. The only William H. Evans in Virginia lived in Abingdon, a long way from Mathews County. His wife was Martha, not Hattie.

There's no online record for when Luvenia Evans and Walter Parham married, but it was between 1920 and 1922; they had two children (Emmett and Leronia), were separated by 1930, and divorced in that year. I can't find her in the 1930 census, but from 1931-6, Luvenia Parham shows up in Norfolk city directories. She's Louvenia Parham in 1931-2, Lavenia in 1933, and Luvenia after that.

In 1937, Luvenia Evans married Gidion [sic] Lewis in New Jersey. (Why New Jersey? Why even ask?) In the 1940 census, there's a Gideon Lewis (25) and his wife, Lavinia (29). She's a maid for a Long Beach, New York family; he's just listed as her husband. I believe it's them. Their birth locations were blank, so the information had been provided by someone else in the household. He's Gideon Leandrew Lewis, born April 15, 1915 in Daytona Beach, Florida, living in Long Beach in 1940 when he registered for the draft. When he was drafted in 1943, he said he was married, living in New York City, and a driver of some sort. They'd be divorced in 1944.

As early as 1946, she was in the Atlantic City, New Jersey directory as Luvenia H. Weinberg, wife of William H[enry] Weinberg.

Luvenia's Social Security record shows the following names: Luvenia Evans Parham, Luvenia Evans Lewis, and Luvenia Weinberg. She died February 18, 1991 in Atlantic City.



Fluffy's Brother

Let's take a moment to deal with Emmett Herbert Parham, born on April 26, 1923 in Norfolk (it will help you to ease into the rest of this). Emmett's April 17, 1944 marriage record (to Carrie N. Hunter) says that his parents were Walter Howard Parham and Luvenia Gibbons. He married again in 1948; this time, his parents were Walter Parham and Luvinia Givins. He died on September 15, 2005; his Social Security record says his parents were Herbert Parham and Louvinia Givins.



The Fluffy Chronicles
Now that I've got you scratching your head, it's time to look at Fluffy Hunter. [It's possible that Fluffy took her stage name from her brother's wife's maiden name. She was never, to my knowledge, married to anyone named "Hunter". We'll probably never know.]

Fluffy was married three times that I know of. Don't try too hard to follow all of this; therein lies madness.

Marriage Number One: On May 27, 1947, in Vancouver, Washington, "Leronia V[irginia] Lewis" married Aaron Spurlock, a musician. She was, she said, a singer, born around 1924 in New York, whose parents were Walter Lewis and Luveonia Evans, both from Virginia. The newlyweds both said they lived in Portland, Oregon, however, neither Leronia Lewis nor Aaron Spurlock ever appear anywhere else. I can't even find a record of the witness, who said she lived in Portland. (It barely even pays to mention that the people that Aaron named as his parents, Ray and Wilma Spurlock, don't show up anywhere else either.) It's possible that Fluffy was in Portland with Buddy Banks' band, which often played at a Portland venue called the Dude Ranch, but there are no records of him being there then. But if they "lived" in Portland, Oregon, why go to Vancouver, Washington (just across the Columbia River from Portland) to get married?

Since she said she was "Leronia Lewis", I thought that she might have been adopted by her stepfather, Gideon Lewis (see "Fluffy's Mother"), but she hadn't been. However, names on her marriage records are so distorted that it's futile to make assumptions. (And why wouldn't she have called him "Gideon Lewis" instead of "Walter Lewis"?)

Marriage Number Two - Part One - the church ceremony: On December 5, 1951, in Norfolk, Virginia, "Fluffy Virginia Hunter" married Edward Bliner Hawkins. Hawkins said he was in the U.S. Navy. She was a singer, born in 1924, in Norfolk, to Walter Hunter and Luvenia [unknown]. Both Fluffy and Edward said they lived in Norfolk. His parents were Edward Bliner Hawkins and Mable Hawkins.

Marriage Number Two - Part Two - the civil ceremony: Nearly two months later, on January 26, 1952, in Norfolk, Virginia, "Fluffy Virginia Hunter" married Edwin Bellinor Hawkins. Hawkins said he did something for the U.S. Navy (although he hadn't been in it since 1946). She was, once again, a singer, born in 1924, in Norfolk, to Walter Hunter and Luveonia [unknown]. Again, they both said they lived in Norfolk. This time, however, his parents were Irving Hawkins and Mabel Virginia Ward. The "Mabel" was correct, but his father was actually Erwin Hawkins. (However, since he didn't seem to know his own name, we can forgive this slight lapse.) I've seen both documents, and the above is actually what's on them. On both she said she'd never been married before.

Marriage Number Three: On August 9, 1969, in Reno, Nevada, "Virginia Lewis" married George W[ashington] Maiden. No other details were given. However, when Virginia Maiden died, her Social Security record showed: born on April 3, 1926 in Atlantic City, New Jersey, to Gidian [sic] Lewis and Luveonia Evans. (She seems to have been prepared to lie about everything concerning herself. Her Norfolk birth record is online: April 3, 1924.) They'd settle in California, where both of them were living at the time. When George registered for the draft in December 1944, he said he'd been born in Shreveport, Louisiana on December 16, 1926; at the time, he was a cotton picker in Kern County, California, but didn't know the name of his employer.

By 1984 at the latest, they'd moved to Shreveport and had been ordained ministers there. By mid-1986, George and Virginia were pastors at the Mt. Canaan C.M.E. Church of Haughton and Reader Chapel C.M.E. Church of Vivian, respectively.

They divorced in 1996. In December of that year, notices began appearing in the Shreveport Times announcing a Sheriff's Sale of real property, owned jointly by George Washington Maiden and Virginia Maiden, to take place on January 8, 1997.

Fluffy's Death: Fluffy Hunter (as "Virginia Maiden") died in Bossier City, Louisiana (sister city to Shreveport) on May 19, 2006.

Her Social Security record only show the names "Virginia Lewis" and "Virginia Maiden". On top of that, her Social Security number was issued in California in 1973. Since she'd been performing professionally since at least 1946, there must have been a prior one under another name. Now that I think about it, there could have been more than one prior account set up.

Something Odd[er]: Interestingly, the March 31, 1969 San Francisco Examiner printed a list of people who were owed refunds, as yet unclaimed, from their 1967 Federal income taxes. One name, listed in Berkeley, was "Leronia Parham". It's strange that she'd file taxes with her birth name, since there doesn't seem to be any other instance where she'd used it. Now that I think about it (he said again), since you had to have a Social Security number to file a tax return, she must have set up one under the name "Leronia Parham", but since she never made a claim under that number, it will forever be buried in the caverns of the Social Security Administration.



Fluffy's Career

After all that, Fluffy's career is pretty straightforward and tame. You might just want to re-read the above and forget about the rest. But if you must...


I'll begin by saying that I have no idea how her professional career started. I assume she sang around Norfolk, but there are no ads or other mentions. (There don't seem to be any Norfolk papers online.) She first became known to history in October 1945, when she appeared in the Harlem Rhapsody Revue at the Swanee Theater Restaurant in Chico, California (about 85 miles north of Sacramento). A write-up said that the revue had been at the Golden Gate Theater in San Francisco, but there were no ads for that. How and why did she go from Norfolk to California? Nothing ever said.


She then disappears for about a year until, by the fall of 1946, she'd hooked up with the Buddy Banks Sextet in L.A. Banks had recently enjoyed a #4 R&B hit with "Voo-It! Voo-It!" with The Blues Woman (Marion Abernathy). At the time, the Buddy Banks Sextet consisted of Ulysses "Buddy" Banks (tenor sax), William "Frosty" Pyles (guitar), Earl Knight (piano), Wallace "Wiley" Huff (trombone), Nat "Monk" McFay (drums), and William "Basie" Day (bass).

In October 1946 (possibly on two days), they held a recording session for Otis Rene's Excelsior Records. The songs were: "Fluffy's Debut" (vocal by Fluffy Hunter), "Banks' Boogie" (an instrumental), "Hi Jinks Blues" (vocal by Fluffy Hunter), "Name It And Claim It" (vocal by the band), "Banks Bang Boogie (vocal by Fluffy Hunter and the Banks Men), and "Take The Chief" (vocal by Buddy Banks).


Fluffy Hunter's debut record was, fittingly enough, "Fluffy's Debut", backed with the instrumental "Bank's Boogie". It was issued in early November 1946 (with the apostrophe in the wrong place on the label; it should have been "Banks' Boogie").


For some reason, Excelsior released her second record at the same time: "Hi Jinks Blues", backed with "Name It And Claim It" (mostly an instrumental, with band singing).

All four sides were mentioned in the November 14, 1946 California Eagle:


Buddy Banks, the big little man of music, and his famous sextet who gave the country that sensational hit record "Voo-It Voo-It," has scored again in the Buddy Banks fashion. This time it's on Excelsior Records on four natural hits that simply will not miss on juke boxes and home phonographs. The songs recorded are "Fluffy's Debut," a torrid boogie featuring Fluffy Hunter on the vocal who does a terrific riff style of singing to set the record off to a fast pace. "Banks' Boogie" more than holds its own for the mate side of the record.

From all indications, "Hi-Jinks Blues," backed with "Name It And Claim It," is the outstanding record of the foursome. Fluffy Hunter does the torch chirping of the "Hi-Jinks Blues" ballad in fine and mellow fashion.

Many music critics have predicted that a sensational new singing star is none other than Fluffy Hunter. [Remember, if the critics aren't named, the press agent invented the claim.]


In December, "Buddy Banks and his 7 piece band, With "FLUFFY" to sing your requests" appeared at the Gilded Cage in Phoenix, Arizona.

On May 27, 1947, she married Aaron Spurlock (see Marriage Number One, above).


Sometime in mid-1947, "Fluffy's Debut" and "Bank's Boogie" (still with the apostrophe in the wrong place) came out on the United Artist label. (This release of "Bank's Boogie", an instrumental, incorrectly claimed to have a vocal by Fluffy.) Excelsior was one of the labels that had a tie-in with United Artist Records (the UA labels say "Excelsior Production"). Here's how United Artist worked, per the July 26, 1947 Billboard:


HOLLYWOOD, July 19 - A move toward consolidation of independent record label forces was revealed last week with the formation of United Artists' Record Company (UAR). Details of the new org were released by Jerry Rolston, attorney for UAR chief John Clein, who explained the UAR set-up as being similar to United Artists' Motion Picture Releasing Corporation, altho having no connection with the film group.

Under the proposed UAR set-up, small labels would contract with UAR for exclusive pressings and distribution rights. A standard UAR label would be used for all releases, with label owner getting production credit on disks. UAR will assume responsibility for pressings, distribution, royalties, taxes, operating overhead, exploitation and recording costs. Parent org will share profits with label owners after all expenses are deducted.

UAR spokesmen claim their plan would give small, struggling labels entrée to large distribution sources at lower cost and would mean savings in paper work, inventories, and operating expenses, as well as facilitate orders and deliveries; e.g. an Eastern distrib could get many labels by dealing direct with UAR, instead of past headaches of doing biz with a raft of indie waxworks. Details of UAR financing have not been disclosed, but it is understood that the profit-sharing percentage between UAR and plattery owners would vary with drawing power of artists and catalogs.

At press time no contacts with indies had been inked, but it was learned that following waxeries were negotiating for inclusion in sew set-up: Hucksters, Rhapsody, Excelsior, Eagle, Minor, Hit, and Urban.


An interesting idea, but it didn't work. According to the June 19, 1948 Billboard: "... United Artist Records (UAR), the West Coast outfit which was whipped together from a combination of a number of small labels including Hucksters, Rhapsody, Excelsior, Eagle, Minor, Hit, Urban and Bell.... has been forced to fold and return its masters to original owners or dispose of holdings via the auction block."


Finally, her full name in an ad. "Buddy Banks & Banks Sextet With Fluffy Hunter, Vocalist - Direct From A Successful Eastern Tour" were at the grand re-opening of the Last Word Cafe ("Where You Wine And Dine To Suit Your Purse") on July 11, 1947. There were no 1947 ads for the Buddy Banks Sextet prior to this, so I have no idea where that "Successful Eastern Tour" took them.


On July 29, Buddy and Fluffy were at the Club Alabam for a Damon Runyon Memorial Cancer Hospital benefit. Others on the bill were Slim Gaillard, Effie Smith, Billy Mitchell, Dan Grissom, and a host of others I never heard of.


Around November 1947, two of the other songs recorded for Excelsior were issued on the United Artist label: "Banks Bang Boogie" (Fluffy, along with the "Banks Men") and "Take The Chief". The November 23 Galveston [Texas] Daily News talked about "Take The Chief":


"Take The Chief," a recently pressed recording about the popular Santa Fe Chief passenger train operating between Chicago and the West Coast, now is being released.

A number of "first issues" have been sent to the Gulf, Colorado & Santa Fe Railway general offices here by Lee Lyles, assistant to the Santa Fe president.

Transcribed in Hollywood by one of the major studios, "Take The Chief" features the Buddy Banks Sextette. It was composed by Freddie Clark, popular boogie-woogie musician.


Lee Lyles turns up again in Edward T. Austin's "The Passing Parade" column in the December 4, 1947 Monrovia [California] News. It begins:


I was surprised and a little saddened, this morning to discover that my old friend, Lee Lyles, the genial and capable public relations expert for the Santa Fe railroad, has gone musical....

This morning a carefully wrapped package from Lee arrived and I opened it with pleasant anticipation....

Imagine my surprise when I found a phonograph record entitled "Take The Chief," even though I haven't got a phonograph. But the little note from Lee said he knew I couldn't wait to hear this popular number.

I started out to find a disc jockey who would play this number for me, and then I turned it over. The other side stopped me cold and, even though I want Lee to know I appreciate his gift, I am going to have to ad lib a bit in my note to him because there is nothing that I know of that can make me listen to "Banks Bang Boogie," even though it is sung by "Fluffy Hunter and the Banks Men." That's on the other side of the Chief number. Imagine getting them mixed. Imagine putting a thing like that on the other side of anything.

... I do not profess to know what "Banks Bang Boogie" means, but I have suspicions. I suffered a few years ago through a season of "Flat Foot Floogie With A Floy Floy" and the Banks thing title even sounds like it.

So Lee, if you don't mind, I'll look at your calendars [the yearly calendars sent by the railroad] and I'll read your books, but let's skip the singing commercials. "Take The Chief" is good advice.... But let's don't sing about it. We might get mixed up on the Banks Boogie stuff. Also you're going to get yourself in a jam with [James C.] Petrillo [head of the musicians' union] if you don't watch out.


He seems to have been put off (really put off) by the title of the tune; he never even listened to it! The instrumental parts of the tune are great; the "Banks Men" do nothing but chant "Banks Bang Boogie"; and Fluffy's lyrics are mostly unintelligible. C'mon, Ed, give it a shot.


An early January 1948 announcement said that the Buddy Banks Band, with Fluffy Hunter and the Four B's Quartet, as well as Scat Man Crothers, was due to tour with baseball player Jackie Robinson, who'd just completed his first season with the Brooklyn Dodgers. The show would hit San Antonio, Dallas, Houston, Shreveport, Atlanta, Little Rock, New Orleans, Memphis, Ashville (North Carolina), Oklahoma City, Norfolk, and Nashville. However, most of these appearances never happened. The February 6 Shreveport show was cancelled due to lack of ticket sales (fewer than 100 people showed up). The tour was bleeding money at this point and it looks like they just attempted Memphis and Nashville after this. (There were absolutely no reports of them actually appearing anywhere except Shreveport, Memphis, and Montgomery, Alabama.)

For some reason, although the black communities idolized Jackie Robinson as a baseball player, no one was particularly interested in seeing him in person. The prior November, he'd appeared for a week at the Million Dollar Theater in Los Angeles. I would have thought that he was such a hero in the black community that he could have just stood there, silently, for an hour and gotten thunderous applause. But I was wrong. According to the show's review in the November 29, 1947 Billboard, it played to a "half-empty house". Of Robinson, they said: "His brief stint earned him a respectful hand. Altho his appearance naturally lacks the polish of showbiz, he speaks with humility and sincerity, winning seatsitters immediately. Act consists of an interview by [MC] Monte Hawley, who primes Robinson with leading questions on his youth, college career, experiences with the Brooklyn Dodgers, climaxed by a message on juve delinquency, tolerance and good sportsmanship. This is not vaude fare, to be sure, but is coming from a youth who has earned the respect of the nation, his preachments are well taken." When the dust had settled, the week was termed "disastrous" in the December 6, 1947 Billboard. The Million Dollar, which usually averaged $22,000 a week for the 2400 seat theater, had only taken in $10,400 for that show.

Although it didn't say where it played or when it was there, the show did make it to Montgomery, Alabama. The Alabama Tribune of January 16, 1948 said:


Fluffy Hunter, lovely, exotic, shapely, dreamy-eyed 22-year-old night club entertainer, has succeeded in getting a brief recess from the swanky pleasure palaces of the Cinema City, where she has been headlining, to make her first appearance for local amusement lovers. Although she was described by a [naturally unnamed] Hollywood critic as "a dynamic, exciting, terrific one-girl show," she is but one of an all-star stage revue, headed by none other than the world famous baseball star, Jackie Robinson.


Boy, I'd give anything to be able to write like a press agent. Note that the blurb gives Fluffy's age. This is the only personal item ever printed about her, and it's wrong! She was born in April 1924, so she should be 23 at this point, not 22.

The April 15, 1948 California Eagle had another press agent flight:


[Fluffy Hunter is] a chocolate-colored lass who makes with the vocals in a manner that keeps you whistling, stamping and yelling in approval. She has a voice as soft as the underside of a butterfly's wing, and is equally at home doing a torchant [sic] or a blues ditty - just whatever the customer calls for.


In May, she appeared on her own at the New Orleans Club in San Francisco. From there, it was the Last Word in Los Angeles, along with Dan Grissom (who'd recorded with the Flennoy Trio and the Hollywood 4 Blazes). In late June, it was the Swing Club in Fresno, California. She was advertised at the Swing Club on June 23, but the following day, this confusing account appeared in the California Eagle. The title was "Fluffy Hunter Rejoins Banks".


Following a brief leave of absence during which time she appeared as a feature attraction at the Last Word, singer Fluffy Hunter re-joined the Buddy Banks band as featured vocalist and appeared with the Banks crew Tuesday night [June 22] at San Diego on a one-night dance date with the famed Ravens singing group and a show headed by Johnny Otis' band. [Both Otis and the Ravens would then head to the Million Dollar Theater.]

Miss Hunter, whose singing is acclaimed by critics as being the kind that doesn't give you cauliflower ears, left the Banks band a few weeks ago to go out on her own as a single. The sextette, featuring Buddy's terrific tenor-tooting, broke records at the Swing club, San Francisco, and returned to the Angel city for a repeat engagement at the Cricket club, but somehow the dates got jumbled and Buddy and his boys were forced with an uncalled-for layoff. It was during that period Miss Hunter decided to work solo. Her work with the sextette is outstanding, tho she wasn't too excitable [sic] as a single.


Note that Banks and Fluffy had been at two different "Swing Club" venues. And, as I am always saying, the word "acclaimed" has no meaning whatever when used by a press agent.


Back with Buddy Banks, Fluffy opened at the Cave Cafe (San Bernardino) on July 27, 1948. An August 27 ad announced that they'd been held over, but it didn't say for how long.



The third issue of "Fluffy's Debut" and "Banks' Boogie" was on Parlophone (United Kingdom), sometime in mid-1948. At least this time, they got the apostrophe right.

By November, Fluffy and Buddy were at the Cafe Society Uptown in San Francisco. The November 9 San Francisco Examiner reviewed the show: "The Buddy Banks band, all by itself, is worth seeing, and there is an unbelievable band-chirper named Fluffy Winters [so much for fame]. Fluffy is strictly a collector's item."

From there, Buddy Banks went to the Club Moderne in Long Beach, California. There were ads from January 8 through February 11, but Fluffy was never again mentioned with Banks.

In fact, she isn't heard from again until "Sluffy Hunter" ("dynamic television star direct from Melodee Club in L.A.") appears at Jimmy's Chicken Shack in Tucson, Arizona on December 21, 1949. (Her name was misspelled in two ads before someone caught it.) The Chicken Shack mostly seemed to be a strip club; but Fluffy would be there for nearly a year. By February 1950, Chicken Shack ads were calling her a "Capitol Record Star", even though she never recorded for them. (However, Capitol had some sort of deal with Otis Rene, so they may have purchased some of her masters. If so, they were never released on Capitol.)



She took time out from the Chicken Shack to appear at an Elks function at the Serviceman's Center (Phoenix) on August 4. It was a bathing beauty contest which also featured Bob Pearce's orchestra.



The last time she's mentioned at the Chicken Shack is in early October 1950. She then disappeared for around a year, at which time she teamed up with saxophonist Jesse "Tex" Powell to do some recording.



The story starts with the Loumell Morgan Trio, which had been at Snookie's Cafe (108 West 45th Street in Manhattan) since at least July 1951. By early August, it had become the Loumell Morgan Quintet. The trio (Morgan, piano; Newell "Johnny" Johns, guitar; and Jimmy "Jim Jam" Smith, bass) had been joined by Jesse Powell on saxophone and Johnny Davis on drums. The September 15, 1951 New York Age said that "Our boy, TEX POWELL, the madman of the Tenor Sax, recently joined the fine LOUMELL MORGAN TRIO for a limited engagement at Snookie's on West 45th St." At the same time Fluffy Hunter was also appearing there. There were very few ads for Snookie's, so I don't know when she started; she was only mentioned in their December 22 ad ("Fluffy Hunters [sic] - Queen Of The Blues").

Jesse and Fluffy got a session (November 3, 1951) at Federal Records, presumably in New York. It produced four songs, all billed as "The Jesse Powell Orchestra With Fluffy Hunter": "My Natch'l Man", "Love Is A Fortune", "As Long As You're Satisfied", and "The Walkin' Blues (Walk Right In, Walk Right Out)". Powell put together a band containing: Jesse Powell (tenor sax); Cecil Payne (baritone sax); Bill Doggett (piano); Johnny Johns (guitar); "Jim Jam" Smith (bass); Buck Clayton (trumpet); J.J. Johnson (trombone); and Herb Lovelle (drums). Both Johnny Johns and "Jim Jam" Smith had been appropriated from the Loumell Morgan aggregation.

Jesse Powell didn't actually have a band at that time; he was just a musician who assembled some others to back Fluffy on this session. Other than at Snookie's, where they were separate acts, there's no indication that she ever appeared with him.

Now that she'd recorded for them, Federal's Ralph Bass could announce her signing. The blurb appeared in the December 1, 1951 Billboard. Some other newly signed names were the Royals, Jesse Tex Powell, "Professor Bald Head" Byrd, Pete Guitar Lewis, and Gene Redd.

On December 5, 1951 and January 26, 1952 she married Hawkins (see Marriage Number Two, above, to make sense of that).


Federal released "The Walkin' Blues (Walk Right In, Walk Right Out)", coupled with "Love Is A Fortune" in February 1952. "The Walkin' Blues", with band shouting, is quite risqué. The flip is a nice love song: "If love is a fortune / I'm the richest gal in town".

Note that, although the record label calls the song "The Walkin' Blues (Walk Right In, Walk Right Out)", reviews (and even Federal ads) called it "Walk Right In, Walk Right Out (The Walkin' Blues)".


On March 8, 1952, Cash Box gave it (and Edna McGriff's "Heavenly Father") it's Award O' The Week. On March 29, Cash Box said that "Walk Right In" [sic] was #10 in Harlem, but that's the furthest it advanced toward a hit.


Also in March, Federal released "My Natch'l Man", backed by "As Long As You're Satisfied". "My Natch'l Man" was intended as a follow-up to "The Walkin' Blues", although its lyrics are somewhat less raunchy. ("As Long As You're Satisfied" was copyright by Fluffy and Jesse on March 10, 1952.)

The sides were reviewed in Billboard on March 29:


My Natch'l Man (86): The suggestive lyrics are hammered out in powerful style by Miss Hunter. She generates a spirit of excitement that is ably abetted by the raucous ork backing.

As Long As You're Satisfied (80): Here, a moody weeper gets a sincere reading by the thrush. A fine change of pace from the top level.


Cash Box reviewed them on the same date, but didn't assign ratings:


Following up their "Walk Right In - Walk Right Out" hit now making a stir, the Jesse Powell-Fluffy Hunter combo come right back with two solid items. Fluffy, on the top level, socks out a rolling chant of a rollicking tune. The second half is a slow easy blues, which versatile Fluffy Hunter sings softly. The Jesse Powell ork sets the musical mood pleasingly on both ends.


It took a year and a half after the Snookie's appearance for Fluffy Hunter to turn up anywhere again. On August 1, 1953, she opened at the Ozark Club in Great Falls Montana. The ad said she was direct from Atlantic City.

Another Federal session was held around late September 1953. Without Jesse Powell, she recorded another four songs: "There's So Much Trouble", "Leave It To Me", "Climb The Wall", and "To Say I Love You". Considering where she was in early October, these were probably recorded in Los Angeles.


On October 9, 1953, she and "Scat Man Grothers" [sic] were at the Club Alimony in San Pedro, California.



Federal released "Climb The Wall" and "To Say I Love You" in December 1953, "Climb The Wall" was mentioned in Billboard's New Records To Watch listing on December 26: "Clever title and very strong performance by the thrush could center a lot of attention on this disk."

Cash Box reviewed them on January 16, 1954:


Climb The Wall ("B"): Strong voiced Fluffy Hunter sings out a rhythmic love tune. A potent piece of wax.

To Say I Love You ("B+"): Singing with the aid of an echo chamber, Fluffy performs a melodic ballad with loads of feeling and tenderness. Chantress advises lovers on the technique of romance.


The March 4, 1954 Jet reported on a "feud" between Fluffy and Redd Foxx: "Comic Redd Foxx and jazz singer Fluffy Hunter are carrying on a big feud. She threatened to sock him in the eye because he heckled her from the floor of a night club." The usual press agent drivel.


Federal released the last ever Fluffy Hunter record in March 1954: "There's So Much Trouble", backed with "Leave It To Me". These were what trade publications referred to as "religioso" tunes, and both have a nice baritone sax.

Cash Box reviewed them on March 20, giving both sides a "B":


Leave It To Me: Fluffy Hunter belts a dramatic delivery of a religious flavored blues with gusto. Item should prove a solid seller and if the public hasn't had enough of the "Shake A Hand" kick, it could break out for a hit.

There's So Much Trouble: The flip deck is a quick beat exciter shouted out by the full voiced fem. Gal really delivers stirring performance.


The October 7, 1954 California Eagle reported: "There's a riot goin' on at the Brass Rail on Broadway [New York City]. Fluffy Hunter is there warbling 'Dontcha Know Baby'...." I suppose this meant something to the writer. I don't know of a song by that name and it was never otherwise associated with her.

On July 22, 1955, Fluffy, along with Pee Wee Crayton, was at the Club Little Harlem in Los Angeles. They were there for at least the weekend.


October 26 and 29, 1955 found her at Dominick's, in Wilkes-Barre, Pennsylvania. On December 18, probably until the end of the year, she was at the Village Nite Club in Lancaster, Pennsylvania. The ads were for the Flip Murdoch Quartet, featuring Fluffy Hunter on the vocals.


By April 14, 1956, she was at the Green Pine Inn in Allentown, Pennsylvania. She was advertised as "Dynamic song stylist with risqué songs galore!"



May 4 found her at the Tippin Inn in Berlin, New Jersey, along with comics Bland "Crackshot" Hackley & Edna "Yack" Taylor. Also on the bill (far below Fluffy) was Ray Charles (singing his big hit "Drying My Own Tears").

The March 14, 1957 California Eagle said: "Have the word that rock and roll shouter FLUFFY HUNTER was last seen appearing in a Boston cabaret. The hip-swinging lass should have conservative old Beantown in a tizzy!" I suppose it would have taken too much ink to identify the cabaret.


Not another word until December 1959, when she appeared at the Big New Year's Eve Party at Oliver's Night Club in Lima, Ohio. This is the last we ever hear of Fluffy Hunter, the performer. Actually, since 1955, she'd been playing strictly small-time venues (at least based on the ads I could find).


On August 9, 1969, she married George Washington Maiden (see Marriage Number Three, above). They lived quietly in California until 1984, when they picked up and moved to Shreveport, Louisiana (where they both became ministers). They divorced in 1996.

Leronia Virginia "Fluffy Hunter" Parham Spurlock Hawkins Maiden died, in Bossier City, Louisiana, on May 19, 2006. There was a notice of her passing, but it said nothing about her at all.

Fluffy Hunter had some nice records, but a lot of the joy of those was blunted by the agony of trying to research her.


Special thanks to Victor Pearlin and Billy Vera.



EXCELSIOR (Buddy Banks Sextet; vocal Fluffy Hunter)
OR 500 Fluffy's Debut / [Bank's Boogie (I)] - 11/46
OR 501 Hi Jinks Blues / [Name It And Claim It (band singing)] - 11/46

UNITED ARTIST (Buddy Banks Sextet; vocal by Fluffy Hunter)
UA 500 Fluffy's Debut / [Bank's Boogie (I)] - mid-47
("Bank's Boogie" claims a vocal by Fluffy Hunter, but it's an instrumental)
UA 511 Banks Bang Boogie / [Take The Chief - Buddy Banks] - ca 11/47
("Banks Bang Boogie" has a vocal by Fluffy Hunter and the Banks Men)

PARLOPHONE (UK) (Buddy Banks Sextet; vocalist Fluffy Hunter)
R.3121 Fluffy's Debut / [Banks' Boogie (I)] - mid-48

FEDERAL
12056 The Walkin' Blues (Walk Right In, Walk Right Out) / Love Is A Fortune - 2/52
12060 My Natch'l Man / As Long As You're Satisfied - 3/52
(the above two are "Jesse Powell Orchestra With Fluffy Hunter")
12161 Climb The Wall / To Say I Love You - 12/53
12172 There's So Much Trouble / Leave It To Me - 3/54
(the above two just say "Fluffy Hunter")




Unca Marvy's Home Page
More Articles