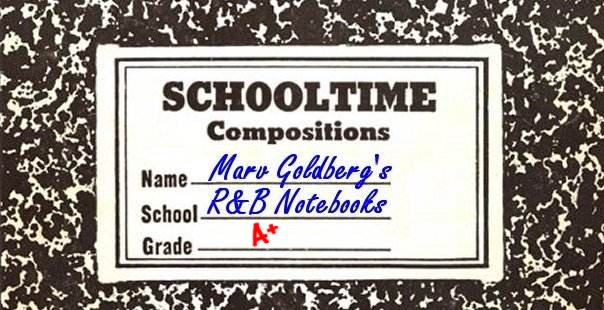 The Loumell Morgan Trio
By Marv Goldberg

© 2018 by Marv Goldberg


The Loumell Morgan Trio was extremely popular for a couple of years, being heard on several radio programs and appearing in two movies. They didn't make all that many commercial recordings (and most of them are quite obscure; I've only heard four of their eight records). Fortunately, one of them was the marvelous "Blues In The Night", one of my all-time favorites. Over the years, they morphed from a jive group to an improvisational jazz group.





We first hear of Loumell Morgan as pianist with Slim Gaillard's Flat Foot Floogie Boys. He was on the seven Vocalion/Okeh sessions that took place between September 1939 and March 1941. You'll find all the titles in the discography.


Loumell Allyn Morgan was born October 27, 1912 in Raleigh, North Carolina (per Social Security, but October 27, 1913 per his 1940 draft registration) and died December 11, 1983 in the Bronx. He was the son of Henry Morgan and Ella Locklear Morgan.

Not an easy name to spell (for a census taker, at any rate). He appears in the 1920 census as something that I can only make out as "Limell". In 1930, the census taker gave up and just wrote down "Lou M". Based on his age in those censuses, the 1912 birth year is correct. In 1940, "Lannell A. Morgan", musician, is still living in Raleigh, although it was Pittsburgh in 1935.

After graduating from Raleigh's Shaw University, he first seems to have gone on the road as the pianist with Cortlandt "C.S." Belton's Society Syncopators. Later he was with Tiny Bradshaw.

His 1940 World War 2 draft registration (when he was already living in Manhattan) listed his mother as next of kin and his employer as the William Morris Musical Agency. He would eventually marry Ruth Chavis.


After the March 11, 1941 Flat Foot Floogie Boys session, Slim Gaillard and Slam Stewart relocated to the West Coast. Probably leaving all the other musicians behind (including Loumell), "Slim & Slam, the 'Flat-Foot Floogie' boys", opened at Los Angeles' Swanee Inn in late April.

The first mention of the Loumell Morgan Trio is in early June 1941, when they played Irv Wolf's Rendezvous in Philadelphia, following an appearance by the Beale Street Boys. The Philadelphia Inquirer wrote about them several times. On June 13, it said: "Loumell Morgan, spotlighted last year with the Flat Foot Floogie Boys, is back at the Rendezvous this week. This artist of the intricate ivories has his own aggregation now, and plays and sings in copyright style." [Beats me what that means.] The June 20 edition had this: "Lou Morgan, erstwhile featured piano with the Flat-Foot Floogie Boys has his own trio now.". On June 27, they said that: "... the Morgan Trio brings jive to a boil." They were characterized in the July 11 edition as featuring "Lou Morgan's floogie piano work." On July 18, they were called: "a sizzling colored instrumental and singing act". The August 2, 1941 Billboard reviewed the show and said: "Paced by Morgan at the keyboards, trio includes electric guitar and bass, dispensing a highly palatable brand of Harlem jazz in soothing rather than scat manner." Maddeningly, no other names were given.

[Slightly before that, in April 1941, the Morgan Trio appeared in Richmond, Indiana. They were Carol, Jane, and Doris Morgan. Probably no relation (or threat) to the Loumell Morgan Trio. In truth, over the years, there were many aggregations around called the "Morgan Trio".]


Sometime in August 1941, the Morgan Trio started at Kelly's Stable in Manhattan, joining pianist Art Tatum and singer Billy Daniels. Kelly's didn't advertise all that often, so I don't know exactly when they began. The August 23 New York Age had this, by columnist Floyd G. Nelson: "[talking about visiting Kelly's Stable] Morgan's Trio was in play; a smooth combination, bass fiddle, electric guitar and piano, accompanying themselves in hot swing tunes with plenty of gusto."


On August 25, 1941, they were guests on the Chamber Music Society Of Lower Basin Street radio show (it was said to be their first radio appearance). This was a weekly half-hour jazz and blues show on the Blue Network (and was the vehicle that brought Dinah Shore to the attention of the nation). Radio Life magazine called it "a wacky, strictly hep tongue-in-cheek burlesque of opera and symphony." The Loumell Morgan Trio performed "The Harlem Whizzer" and "Whatcha Know, Joe?", adding soft shoe dancing effects to their vocals (supposedly this is how they kept time). They were introduced as follows: "We are honored to have with us the Loumell Morgan Chamber Trio, who closed a concert tour last week at Kelly's Stable and who will shortly open in Chicago - at the stockyards." There was a photo taken at that show, which allows me to tentatively identify the members, based on the names that were finally given in May 1942. Note that the part about them closing at Kelly's Stable was a joke; the Trio was still there in late September.

There was another Morgan Trio around at the time, playing the West Coast. We probably can't confuse the two, however, since the other one consisted of Marguerite Morgan (piano), Frances Morgan (violin), and Virginia Morgan (harp).

By early 1942, they'd journeyed to California and were appearing at the Swanee Inn in Los Angeles. While there, they appeared at the Defense House to promote the sale of War Bonds and War Stamps. The March 21 Billboard said that they (along with Jack Teagarden, Bob Crosby, Kay Kyser, Paul Whiteman, the Spirits Of Rhythm, and Slim & Slam) played Dancing For Victory at Los Angeles' Shrine Auditorium on March 9.


Beginning in March or April 1942, they made several guest appearances on the Al Pearce And His Gang show, broadcast from Hollywood, on Thursday nights, over the Columbia Broadcasting System. (Several April 16 papers said that night would be their third appearance on the show.)


Finally, the other names! The Lockport (New York) Union-Sun And Journal of May 14, 1942 reported that they were a "hot instrumental and vocal Negro group" and "Organized in Harlem two years ago, the unit consists of Morgan at the piano, Lynwood Jones slapping the bass, and Jim Jackson handling the guitar." However, two years previously, Loumell Morgan was still with the Flat Foot Floogie Boys (and would remain so through at least March 1941).


Lynwood "Duke" Jones (bassist) was born in Meridethville, Virginia on August 14, 1913 and died in Philadelphia in November 1982. At the time of the 1940 census he was living in New York City and gave his occupation as "Musician - Beer Tavern". He must have been a recent arrival in New York at census time, because when he filled out his draft registration in 1940, he was living in Philadelphia. Prior to joining up with Morgan, he'd been in Sam Price's Texas Blusicians for a while; they'd done a 4-song Decca session on April 3, 1941.

Duke was drafted in 1944 and ended up playing in a band with Erskine Butterfield and John "Slim" Furness (of the 3 Keys) in the Army.

In late 1950, Duke became a member of pianist Lorenzo Flennoy's Flennoy Trio, along with Roy Hayes (vocalist and guitar). He surfaced again in 1959 as a member of Jack Thomas' Tympaneers ("Old Man River Duke Jones, the walking bassist").

Roosevelt James "Ham" Jackson (guitar). There's a James Jackson ("musician - orchestra") who was born in Pennsylvania around 1922; in 1940 he's living in Philadelphia. There's also a James R. Jackson ("musician - orchestra") born in Washington, D.C. in 1900; in 1940, he's living in Atlantic City. I can't trace either one any further, but if I had to make a choice, I'd go with James R.

In 1941, Jackson had the "Ham Trio" that backed up Nora & Delle (Nora Lee King and Verdelle Merridy) on some Decca recordings done on June 10 (the others were Sammy Price on piano and William "Smitty" Smith on bass). Later that year (on October 8), Jackson, Price, and an unknown bassist backed up a singer only known as Sweet Georgia Brown, also on Decca. There was another Nora Lee King session on October 15. Since the Loumell Morgan Trio was in existence at this time, either Ham did these as side jobs or he wasn't the original guitarist in the Trio.

Later, Jackson joined Louis Jordan in 1948 and was with him on the 1949 sessions that produced "Beans And Cornbread", "Hungry Man", and "Saturday Night Fish Fry". "Singing guitarist James "Ham" Jackson" was a guest on a TV show called Jazz Party on June 12, 1958.

Note that there's also a James "Ham" Jackson who played tenor sax. Since the guitarist was sometimes known as "Little Ham" Jackson, I guess that's how they differentiated the two. I don't know what it is about the name "James Jackson" that reminds people of pigs, but other than the two mentioned above, I encountered several other James "Ham" Jacksons, all different, and only some of whom were musicians.


The May 24 Honolulu Advertiser said "The Loumell Morgan Trio, three Negro singers-instrumentalists, will be brought back to the Al Pearce And His Gang program for the third time on Wednesday's broadcast by KGU at 6:30-7:00 p.m. Their last two appearances have been so sensational that Pearce will present them to dialers with more than the usual fanfare. The trio, backed up with their own guitar, piano and bass viol, specialize in the blues."

They made such a hit on the Al Pearce show that they got their own 15-minute radio broadcast. It first turns up on Sunday, May 17, 1942 at 1:45 (Pacific time). Strangely, though, it was only listed in Bend, Oregon. While there were other listings in other places for the "Morgan Trio", I can't be sure that's them.

The July 16, 1942 California Eagle said: "An admirable fellow and master bass fiddlist [sic] is 'Duke' Jones of the Loumell Morgan Trio out at Swanee Inn. He makes you feel the strings are in your heart, unearthing all of your emotions, climaxing 'Give Me More.'" Ah, the beauty of Purple Prose.

They were back with Al Pearce on July 22, singing "Bow Tie Jim" and "Let It Ride".


The August 25, 1942 Los Angeles Daily News had an article about the Swanee Inn. It read, in part:


At 133 North LaBrea is something that looks like a square wooden shack painted with gaudy figures, like something out of a minstrel show or circus. One figure, a blues singer, is outlined in neon lights. A banner drifts down over the front door, advertising the Loumell Morgan trio. It's the Swanee Inn. You have to get within a few feet of the front door to faintly hear music and smell fermented rye and hops and grapes....

The Loumell Morgan trio, purveyors of beauty, drollery, haunting subtlety, terrifying rhythms and dazzling routines combining singing, instrumental wizardry and hoofing within swift musical patterns, are the current attractions. They are, I think, unique, even ahead of our time, as sensitive artists dealing in mirthful magic. Their arrangements are intellectual feats.


An ad placed by the William Morris Agency, managers of the Loumell Morgan Trio, in the September 26, 1942 Billboard, said that they were currently at Billy Berg's Trouville (in Los Angeles) after having been at the Swanee Inn for 36 weeks (which would have made their start date sometime in January of that year). A little blurb in the same edition said that the group was "noted for the close harmony of its vocal arrangements, which are soft yet rhythmic." It went on to say that they'd been at Kelly's Stable (New York), as well as the Rendezvous in Philadelphia. They'd also appeared on the Al Pearce show for 10 weeks, the Lower Basin Street show, and the Camel cigarette show. It concluded with a list of songs Morgan had written: "Sand", "Bow Tie Jim" (written with Jimmy Dorsey in mind, per Loumell's son, Ed), "Will I Ever?", "Let It Ride", "Going Nowhere", "Morgan Minor", "Whirlaway", "Christina", and "It's A Small World" (no, not the song that drove you crazy at Disneyland).

beeen
Most of those songs had been (or would soon be) recorded for C. P. MacGregor Transcriptions of Hollywood, along with many others. MacGregor transcription discs are devilishly difficult to date (and even to research). You'll find some two dozen MacGregor tunes listed in the discography; there may have been others. Since one of the tunes was "Swinging At The Swanee Inn", it was probably recorded during the time they were playing there in the first half of 1942.

Their Trouville show was reviewed in the November 11, 1942 Billboard: "Loumell Morgan Trio offers boogie tunes. Morgan, pianist and composer, turns in a good piano, with James Jackson hitting it out on the guitar against a swell bass by Lynwood Jones. Trio also offers originals and plenty of blues. Vocal renditions are plenty good. A trumpet man is added to the Morgan trio, and Buddy Rich, formerly of Tommy Dorsey's band, takes over the drums. From then on, it's jam-jam-jam, with patrons eating it up."

Their Trouville act was reviewed again in the November 21 Billboard:


Loumell Morgan Trio has been together the past two years, but prior to that time for eight years, Morgan has been in bands and had small combos from time to time.

For those who want smooth rhythms with a Harlem beat this sepian group is the outfit. Morgan turns in a good piano, with James Jackson doing outstanding guitar work. Lynwood Jones slaps a mean bass. Trio handles vocals, and unique arrangements are featured. Morgan takes his piano standing. In addition to pop tunes that can be given a boogie beat, trio does a round of swell originals which Morgan contributes.

Trio has plenty of tricks, and solid entertainment is featured in each turn.


I really don't know why they insist on saying the group has been together since 1940, at a time when Morgan was still with Slim Gaillard.

By January 1943, the Loumell Morgan Trio had left the Trouville and was now at the Swing Club (Hollywood), another of Billy Berg's clubs.

At some point during their Los Angeles stay, they were involved in three movies.


In "All By Myself" (a Universal picture with Neil Hamilton [Commissioner Gordon in the 1960s "Batman" TV show], Louise Beavers, and Tip, Tap & Toe), they sing "Let It Ride". It was released on August 27, 1943.

In "Melody Parade" (a Monogram picture that also had Ted Fio Rita's Orchestra), they sing "Them There Eyes" and "Whatcha Know, Joe?". Coincidentally, it was released on the same date as "All By Myself".

Finally, there was the cartoon "Boogie Woogie Man Will Get You If You Don't Watch Out" (Walter Lantz Productions). In it, they sing the title song (as the "Lew Mel Morgan Trio"), but don't appear onscreen. The March 2, 1943 Variety said: "Walter Lantz Cartune Studios has signed Lou Mel Morgan trio, 'boogie-woogie' musical aggregation, for new series of cartoon shorts released via Universal. Cartoon characters will be sketched around members of the trio, with the musicians providing song and music background. First picture gets title of 'Ghost Town.'" It was released on September 27, 1943, by which time the title had been changed to "Boogie Woogie Man Will Get You If You Don't Watch Out" (and, as far as is known, they were never in any other cartoons).


They also recorded a few AFRS programs around this time. On AFRS Command Performance #47, recorded on January 10, 1943, they sing one or more songs (titles unknown). AFRS Jubliee #7 (from January) had "Blues In The Night" and "Let It Ride" (mistakenly seen as "Swing For Sale", a misinterpretation of what host Bubbles Whitman said in introducing them). AFRS Jubilee #12 (from February) had "Slender, Tender And Tall", and AFRS Jubliee #16 (from March) had one or more songs whose titles are unknown.

AFRS records were made to be played over the Armed Forces Radio Service network for the entertainment of our soldiers. (They went out by short wave broadcast and also physical discs.) The discs weren't intended for commercial sale, although the word "released" indicates when they were first available for broadcast. To make researching even tougher, they usually didn't print a playlist on the label (or even the names of the performers) and the discs were supposed to be destroyed at some point (although copies of many of them survive). The AFRS had a bewildering variety of program series; AFRS Jubilee discs, for example, presented performances by black artists.

The April 3, 1943 Billboard said that "Loumel [sic] Morgan Trio signed for Blueberry Hill over CBS." Blueberry Hill was supposed to be a sustaining (no sponsor) variety radio show featuring the band of saxman Benny Carter (whose vocalist at the time was Savannah Churchill). The preview episode of Blueberry Hill, made on March 24, 1943, still exists (it had Benny Carter, the Charioteers, Bubbles Whitman, Mantan Moreland, Hattie McDaniel, and the "Lou Mel Morgan Trio"), but it never became a series. The Trio sang their signature "Blues In The Night", although their voices sound unnaturally high in this version.

An enigmatic sentence in the April 22, 1943 California Eagle: "Tragic, the Loumell Morgan Trio will part company." Naturally, there was no explanation or follow-up.

Working their way back East, on June 20, 1943, the Loumell Morgan Trio started a 10-week engagement at Chin's Victory Room in Cleveland.

The October 9, New York Age said that they'd appeared at the Defense Center on October 3, but didn't bother to say where the Defense Center was.

There was a Loumell Morgan radio show (WHK, Cleveland) at 10:15 p.m., but it was only advertised for October 5 and 6.


On October 16, 1943, they began a stay at the Celebrity Room of Mort Casway's Music Village in Philadelphia. The October 16 Billboard, in recording the event, said that having been in three films "for Universal" was "instrumental in doubling their salary." They used to get $275 a week; now it was double that amount. A William Morris ad said that this was their first eastern appearance in two years.

They were still at the Celebrity Room on October 30, when a Billboard blurb said they were held over there "indefinitely". I guess Einstein would understand the relative meaning of "indefinitely" better than I, because by November 13, they were at the 164 Clover Bar (also in Philadelphia).


On a November 1943 V-Disc, in which they sing "Blues In The Night", "Them There Eyes", "Slender Tender And Tall", and "Hit That Jive, Jack", they announce themselves as Loumell Morgan, "Ham", and "The Duke". The same three would have been on the "Blues In The Night" that had been recorded for an AFRS Jubilee show that was dubbed on November 2. Since, however, they were nowhere near the Hollywood studios in November 1943, these songs had to have been recorded much earlier in the year. (The other acts on the show also seem to have been recorded in late 1942 and early 1943.)

They were back in New York in December, appearing at a Sunday Coffee Hour in the Harlem Defense Recreation Center on the 12th. However, only a few days before, bassist Lynwood "Duke" Jones had been drafted. His replacement was bassist Jimmy Smith.


Jimmy "Jim Jam" Smith (bassist). With a common name like that, I simply couldn't find a definitive James Smith in any biographical records. In the 1940 census, there are seven men named James Smith who were musicians. All I could unearth was that his mother ran a rooming house, in Washington, D.C., in the 1940s, and Redd Foxx stayed there. With subsequent guitarist Newell "Johnny" Johns, he was a member of the Pia Beck Trio touring Europe in 1953. (And, Newell had been a member of the 5 Bon Bons, with Redd Foxx, in 1941.) According to Loumell Morgan, he was the only other prior member of the group still alive in 1980.


Christmas week found them at the Howard Theater in Baltimore, along with the Cootie Williams band.

In January 1944, the group was "at a Charles Street cocktail lounge" in Baltimore, said the Baltimore Sun of January 27 (without naming the venue). They mentioned that Loumell played boogie woogie while standing up.


In February, they were at the Three Deuces, on 52nd Street, in New York (right down the block from the Famous Door and the Club Downbeat, and right across the street from the Onyx Club and Leon & Eddie's). During this gig, bassist Leonard Gaskin substituted for Jim Jam Smith. (Note: pianist Al Tinney, in the accompanying photo of Gaskin, would end up in the Jive Bombers.) In March, with Jim Jam back again, it was the Paradise Theater in Detroit, along with Lucky Millinder (and his singers, Trevor Bacon and Judy Carol). After that it was a trip to the Howard Theater in Washington, D.C.


Then, they were off to the Circus Snack Bar of the Forest Park Hotel in St. Louis, where they opened on March 20, 1944.


A large article in the April 2, 1944 Billboard talked about how the William Morris Agency was doing well with small combos, rather than big bands. Since the government had imposed a 30% Amusement Tax, venues were anxious to save as much money as possible. The plan was, said the Agency, to handle them in exactly the same way that big bands were handled: using them in radio, films, and recordings. Examples that they gave were the Coleman Hawkins trio, the Sidney Bechet quartet, the Loumell Morgan Trio (of course), and musicians like Art Tatum and Meade "Lux" Lewis acting as soloists. Joe Glaser's Associated Booking Corp had recently pulled Big Sid Catlett out of the Teddy Wilson band and got him to form a quartet. They also had small units headed by John Kirby, Stuff Smith, Eddie South, Red Allen, J.C. Higginbotham, and Red Norvo.

In May, the Loumell Morgan Trio was at the Cove in Philadelphia. On June 9, there was a single listing for the Trio on radio.

In June 1944, the Trio was at Chin's in Cleveland. The members were named (in the June 3 Cleveland Call And Post) as "Lumel Morgan", James Smith, and "Newell Johnson" [sic; they meant Newell Johns]. I'm not sure where Ham Jackson was at this point, but the guitarist was now Newell Johns.


Newell James "Johnny" Johns (guitar) was born on October 14, 1917 in St. Augustine, Florida and died in Miami, Florida in December 23, 1968. After his time with Loumell Morgan, he was a member of the Pia Beck Trio.


The June 24 Billboard said that they were currently at the Downbeat in Sioux City, Iowa and would open at the Circle Club, in Beverly Hills, on July 17. However, the July 15, Billboard said that they'd open at the Stardust Club in Washington, D.C. on July 16. Beats me.

Their next radio program ran from August 5, 1944 (the first listing I can find) through May 4, 1945, although I can only find around a dozen listings in all that time (most as the "Lou Morgan Trio").


A blurb in Billboard's September 1944 Music Yearbook said that the Trio had "first attracted attention at Kelly's Stable on 52nd Street in New York." They had also been on a coast-to-coast radio show for Roma Wines, the Al Pearce Show, and performed for over 11 months at the Swanee Inn. There was also the Swing Club Radio Room (a night club), the Trouville Club, and two Universal Movies (All By Myself and Melody Parade, even though the latter was actually made for Monogram). Add to that a gig at the Three Deuces (New York). "He [Morgan] has also been engaged by C.P. MacGregor for transcriptions", it said. However, they'd already recorded for MacGregor transcriptions in 1942. As far as I know, they never did any further recording for that company.

On September 9, Billy Berg sent out a press release that he'd sold the Swing Club for $50,000. At the time, the Loumell Morgan Trio and Illinois Jacquet were performing there.


While they were in Los Angeles, they did some more AFRS recordings. An August 1944 AFRS Jubilee (#93) contained "Good Enough To Keep (Airmail Special)" and "Is You Is Or Is You Ain't My Baby". Jubilee #95 (September) had "Milkman, Keep Those Bottles Quiet" and "What In The World Am I Goin' To Do". Another was AFRS Command Performance #143, from October, on which they sang "Is You Is Or Is You Ain't My Baby" again (unless, of course, the Jubilee recording was recycled). AFRS Command Performance #148 had "Blues In The Night", but this "show" was definitely compiled from bits and pieces of prior shows. Other late 1944 AFRS Jubilee and V-Disc recordings (or re-treads of earlier recordings) were "Them There Eyes" (AFRS Jubilee #103), "Mop Mop" and "Is You Is Or Is You Ain't My Baby" (AFRS Jubilee #105), "It Had To Be You" (AFRS Jubilee #106), "Them There Eyes" (AFRS Jubilee #109),"Blues In The Night" and "Them There Eyes" (V-Disc #118).

The December 9, 1944 Billboard reported that the Trio was on a coast-to-coast radio show every Tuesday. There are many radio listings for the Lou Morgan Trio in Bakersfield, California newspapers at this time (December 1944 - May 1945).


In December 1944, they checked into the Biltmore Lounge in Baltimore, remaining through New Year's Eve. An ad called them the "Nubian Knights Of Melody".


From there, it was the Brown Derby, in Washington, D.C., opening on January 15, 1945. After that, they appeared at Rostell's Phono Village (Springfield, Massachusetts) and Ralph and Joe White's Club Downbeat (New York) starting February 5. Also at the Downbeat was jazz pianist Art Tatum, now working as a soloist, and trombonist Benny Morton's six-piece orchestra. By this time, Ham Jackson had returned on guitar and Johnny Johns had departed (but don't forget him; he'll be back later). The Trio was once again Loumell Morgan (piano), Jimmy "Ham" Jackson (guitar), and Jimmy "Jim Jam" Smith (bass).

The February 17, 1945 Billboard reviewed the Trio's act:


Loumel [sic] Morgan Trio and the Benny Morton six-piece ork are sandwiched between the Tatum shots. The Morgan group was reviewed by The Billboard while at Cafe Society Downtown [I can't find that review or any trace of that appearance]. Trio is rough in spots. Its vocal material of strictly race stuff isn't well chosen. Morgan does a Maurice Rocco on piano [that is, he plays standing up] to start the outfit on a vocal number. Jimmy Smith, on bass, and Jimmy (Ham) Jackson, on electric guitar, take vocal and instrumental solos thruout their performance. Smith has a nice voice but he's heavy on the mugging. It makes him appear self-conscious. The scat, jive singing group is versatile and loud. The guitar, electrified to the limit, tends to drown the other instruments. The juice should be thinned while the trio is on. Outfit turns out some terrific tunes and a few poor ones. It is at its best on jump stuff and might well lean toward that and do less vocalizing.


On February 21, 1945, they made some V-Disc recordings ("Take Me Out To The Ball Game" and "Good Enough To Keep"). On them, James Jackson introduced himself as "I'm Ham, the Fox, I got the box". Jim Jam Smith said "I'm Jimmy with the bass". These were "released", as V-Disc #258 and V-Disc #478, both from July 1945.


April 1945 found them (the "Loumelle Morgan Trio") at the Gayety Theater in Montreal. They were there through early May.


They were at the Franklin Theater in Brooklyn on May 16 (along with Helen Kane, the inspiration for Betty Boop's voice), and started a week at Loew's State on the 17th. That show was reviewed in the May 26 Billboard: "Loumell Morgan Trio, Negro lounge outfit having a fling in vaude, is so-so as stage fare. Guitarist's work is fuzzy, others okay, altho whole trio has poor sense of tempo. Repertoire is all jump, but played nothing either jazzy or distinguished. Best offering was encore, I Like To Dance, in which they danced - not played." Poor as it was, that was a rave review compared to what they said about the next two acts on the bill: "For the (announced) reason that she was picked as the girl of some month by somebody, Dorothy Gardner then appears for a few minutes of stage-wait stuff with [Clarence] Stroud. Gal reads lines okay but has been given nothing to do and show benefits proportionately. Irving Caesar comes on to sing his own and others' tunes. Caesar's warbling is strictly from hunger, but, at least, he has the charm of an unabashed amateur and he registers solidly."


They made their only appearance at the Apollo Theater, the week of June 1, 1945, sharing the stage with Teddy McRae's Band, Big Bill Broonzy, dancers Pops & Louie, and comedian Billy Mitchell. The accompanying show blurb in the New York Age had nothing interesting to say about them.

On June 29, they were at the Metropolitan Theater in Cleveland. The write-up in the June 23 Cleveland Call And Post said that they'd been on the Al Pearce show for 14 weeks, as well as guests on the Roma Wine Show (a variety show), "Mutual Goes Calling" (another variety show), and AFRS service programs like "Command Performance", "Mail Call", and "Jubilee". [Note that I can't find anything that they might have recorded for "Mail Call".]


In late July and early August 1945, they appeared at the Copa Musical Bar in Philadelphia, along with Estelle Slavin and her Brunettes ("all-girl band").


Then, they were back at the Club Downbeat, opening on late August 21, 1945. Art Tatum was still there, and the Teddy McRae Orchestra had been added. Here's what the September 1 Billboard had to say: "The Lonmel [sic] Morgan Trio (piano, guitar and bass) open with a sock arrangement of Flying Home which pulls hefty mitting [big applause] right away; follow with a couple of straight pops which are delivered in okay style but don't mean too much. Closed with Tabby The Cat in which trio add three-part harmony and single voices to their instrumentation. Result adds to an attractive package." However, it's unclear if the "attractive package" statement was meant as a summation of the Loumell Morgan Trio itself or of the three acts in total. The September 15 New York Age said: "The Lou Morgan Trio are solid at Downbeat Club on 52nd street where 'Little Ham' is featured on the guitar."


Over the summer of 1945, they made their first commercial recordings, for Irvin Feld and Viola Marsham's Super Disc Records in New York. Loumell Morgan, Ham Jackson, and Jimmy Smith recorded two vocals ("What In The World Am I Goin' To Do" and "Garbage Man Blues") and two instrumentals ("Blues My Mama Wouldn't Teach Me" and "Good Enough To Keep"). All were released in September 1945 as the first two records on the new label. ["Garbage Man Blues" goes back to at least 1929, when it was recorded as "New Call Of The Freaks" by Luis Russell.]

The Downbeat audiences must have liked the trio; the October 6, 1945 Billboard reported that they'd been held over.

In late October and early November, they were at the Casbah, in Washington, D.C. After that, they opened at the Colonnade Club (in Loumell's home town of Raleigh, North Carolina) on November 22.

In January 1946, they opened at Percy Stovall's Hurricane, in New Orleans. The write-up, in the February 9 Pittsburgh Courier, named them as Loumell, James (Ham) Jackson, and Jimmy Smith. "All three sing. Smith is long on the sentimental side; Morgan at scat singing, and Jackson is strictly 'solid' on the jive side. The bunch was a sensation for a half year at New York's famous Down Beat [sic] along fashionable Fifty-second Street."

There was another AFRS Command Performance disc (#216), compiled in March 1946. However, their rendition of "Is You Is Or Is You Ain't My Baby" was probably taken from Command Performance #143.


The Loumell Morgan Trio returned to the Club Downbeat on March 7. The June 8 Billboard said that the Trio and Teddy Wilson were to be the summer replacements for the Joan Davis radio show, but I can't find any listings for them.


However, both the Loumell Morgan Trio and Teddy Wilson did get on radio, as part of Willie Bryant's "Night Life" show. It premiered on June 11, but they weren't mentioned as being on it again until the following March. That show was "The first major radio broadcast with a completely integrated cast," said the June 22 Pittsburgh Courier. It went on to say: "The Loumell Morgan Trio, one of the newer novelty acts on the local night life scene, impressed as one of the most distinctive and creative singing, instrumental groups to arrive on the Gotham scene in a long, long time."


On June 14, 1946 they were at the State Theater in Hartford, Connecticut. The show was reviewed in the June 15 Hartford Courant: "Liza Morrow, a singer, formerly with Benny Goodman is a pretty girl and sings pleasingly, but the honors this week at the State Theater go to the Loumell Trio, a small aggregation that pleases with harmony and phrasing. They sing 'Dem [sic] There Eyes' with so much quiet zip. Sort of easy-take-it. You snap your fingers whether you want to or not. Loumell Morgan plays piano, James Jackson plays guitar and Lynwood Jones, the bass fiddle. They are dapper, jaunty personalities with just that in their music. Dance while they play too. Memphis and New Orleans. Basin Street brought to Hartford." So, by this time, Lynwood "Duke" Jones had returned from the Army and the line-up was back to what it had been in November 1943.


[Bassist Jimmy "Jim Jam" Smith then formed the Jim Jam Trio with Lanice "Lannie" Scott (piano) and Johnny Cousins (guitar). They had two releases on Sonora Records, both recorded in January 1947 and issued in March. I can only find two appearances for them: at a Yonkers, New York nursing home in March and at the Oasis (Mt. Lebanon, Pennsylvania) in July.]

In late June and early July 1946, the Loumell Morgan Trio was at the Carousel (Essex House) in Newark. On August 27, they appeared at the RKO Franklin Theater in Brooklyn. On September 17, they were guests on the Jack Smith radio show (featuring "light music").


Their next commercial recordings were for on Bess and Ike Berman's Apollo label. They had a 4-song session on August 9, 1946, at which they recorded their wonderful version of "Blues In The Night" (with Duke Jones on the vocal), "Bow Tie Jim", "Ol' Man River", and "Darktown Strutters Ball". The first two were released in September.


At the time, they were appearing at the Club Downbeat again, this time with Sarah Vaughan, Una Mae Carlisle, and the Tiny Grimes Orchestra.


The Apollo disc was reviewed in the September 30, 1946 Cash Box: "The Loumell Morgan Trio here offer a neat little 'race type' novelty in 'Bow tie Jim,' which, as the title implies, is about a guy with a bow tie. However, aside from the catchy lyrics, the music made by the three who handle a piano, bass and guitar, is worthy of notice. Their arrangements are tricky and good. Add that to the fact that their voices combine well to produce really pleasant harmony, and you have a disk that's worth a place on the [juke] boxes, provided your locations are right [that is, in black neighborhoods]. Flipped, the boys do the standard, 'Blues In the Night,' but here there was too much conversation, jabberwocky conversation at that, to make a favorable impression on this reviewer no matter how unique their arrangement is. We like the tune, but we like it best done straight, the way it was done in its heyday. And I'm sure most customers would agree with that." Well, actually, I'm one who doesn't. Their "Blues In The Night", with Duke Jones in the lead, is one of my favorite songs. I also find "Bow Tie Jim" to be nothing special, although it has some nice instrumentation in spots. Sorry, Cash Box.

Billboard reviewed the pairing in its October 26, 1946 edition: "One of the better combinations of piano, guitar and bass along the cocktailerie [sic] circuits, the Loumell Morgan (piano) Trio brings a refreshing and distinctive styling to the spinning sides. There is a high degree of individuality in their unison and harmony singing for 'Blues In The Night.' And also at a bright tempo for Morgan's own rhythm novelty, 'Bow Tie Jim,' [Morgan wrote it] which shows off his Steinwaying [impossible for them to have said 'piano playing']. The familiar 'Blues In The Night' spins with freshness here and may tempt the nickel spenders in a goodly manner." Would no one have understood them if they just wrote in English?

On October 1, they appeared at the RKO Coliseum in Manhattan. On October 15, it was the RKO Royal in the Bronx.


Then, the Big Time. On November 16, they appeared as guests on Vaughn Monroe's very popular radio show, along with Milton Berle. They were announced as Morgan, Lynwood Jones, and James Jackson. The show was sponsored by Camel cigarettes, which led to this nonsense (so stupid, it insults my intelligence), reported in Earl Wilson's November 20 syndicated column: "I give you the apex of absurdity. The Camel cigarette program announcer was about to introduce 'the Loumel Morgan Trio from Raleigh, N.C.' [Remember, that's where Loumell was from.] 'No!' shouted the sponsor's mouthpiece. 'You can't mention Raleigh on the Camel program - not even Raleigh, N.C.!' So it became 'the Loumel Morgan Trio from North Carolina.'" (Raleigh cigarettes were a Camel competitor.) So the sponsor's representative would ruin the show by shouting into the microphone just when the announcer was about to speak? I don't think so. Camels might have censored the intro for the dumb reason given, but it would have happened before the show was on the air.

On November 26, they opened at the Downbeat (New York) for the ninth time.


In late 1946, they were added to the cast of the "Harlem Hospitality Club", a daily radio show featuring Willie Bryant, although the exact date is uncertain. The show began on November 26, but the Loumell Morgan Trio wasn't originally part of the cast. They were first mentioned in a January 4, 1947 blurb that said they will "continue to dispense their concentrated jazz concertos", indicating that they'd been added by the end of the year. The shows were broadcast from the Savoy Ballroom in Harlem over the Mutual Broadcasting System. Recordings of the shows were issued on a special "Harlem Hospitality Club" series put out by the AFRS.

At least two of those AFRS discs still exist (#11 and #14). On them, you hear entertainers like Amanda Randolph and Little Miss Cornshucks. In between acts, Willie Bryant chats with audience members and makes them "club members". On show #11, the Trio sang "Linda" (which places it in the spring of 1947, when that song became a hit). On #14, they sang "I'm Just Mindin' My Business" and were introduced as Loumell Morgan, "Ham Jackson on the guitar", and "Gobba Gobba Duke Jones on the bass" (after the sound he makes in "Blues In The Night").

The Trio was still at the Downbeat (with Art Tatum, Billie Holiday, and the Al Casey Trio), when the January 11, 1947 Billboard had a little article titled "Apollo Revamps Roster Of Artists". It told how Apollo Records had added Baby Dee, Cy Walters, the Murphy Sisters, the [4] Vagabonds, the Melody Masters, and Pancho's Rhumba Ork. However, it also said that they'd dropped the Loumell Morgan Trio (no reason given).


Okay, a record company decided to drop one of its acts. It happens all the time. What doesn't happen all the time is that a record company drops an act and then, a month later, has a large ad for them in the trades touting their latest release. The ad (for "Ol' Man River" and "Darktown Strutters Ball", which they'd issued in February, after the announcement of the group being dropped) appeared in the March 3 Cash Box. Note that the label spelled "Strutters" without an apostrophe.

The March 15, 1947 New York Age had this little blurb, straight from their press agent: "There's a worn-out paraphrase that reads: Long, deep, wide and handsome - or words to that effect. A look at the record will indicate that the Loumell Morgan Trio has been around a long time, deep in the groove, their fame has reached world-wide proportions, and, yes siree Bob - they're a handsome lot. Currently featured on the CBS network program, 'Night Life,' every Tuesday night from 10 to 10:30 p.m., the boys have, among other things, scored tremendously with their Apollo recording of 'Blues In The Night' and 'Bow Tie Jim.' [So why did Apollo drop them unceremoniously?] A hit on records, on radio, in movies and nite clubs, they have clicked with their original compositions 'Sand,' 'Whirlaway,' 'Let It Ride,' 'Will I Ever' and the Apollo disc 'Bow Tie Jim'." Problems? Not really; just a small one: "Night Life" wasn't on WCBS at 10:00 on Tuesday night. In fact, it wasn't on WCBS at all on Tuesday. Actually, it wasn't anywhere on Tuesday. (By the way, it wasn't on Monday, Wednesday, Thursday, or Friday either. It had been, the year before, but the show was long gone from the airwaves.)

"Darktown Strutters Ball" was reviewed in the April 19, 1947 Billboard: "A fine little combo of piano, guitar and bass who flash instrumentally and vocally. And their best flash is for Ol' Man River, showing off speed fingering on piano and guitar along with rhythm harmonies in trio singing and scat singing in the solo frame. Threesome cut it entirely clean and with a high degree of intimacy, which they also achieve for a jive and interpretation of Darktown Strutter's Ball. Machines at the small and intimate jump locations will light up for these sides." (The apostrophe in the title was from the reviewer; it isn't on the label [and should have been Strutters' anyway].)

On May 2, 1947, they checked into the 845 Club in the Bronx, along with Etta Jones. On May 21, Henry Armstrong's Melody Room (on 155th Street in Harlem) instituted a new policy of jam sessions. The first was led by Earl Bostic, and his roster of musicians for the night included Ham Jackson.

They were still part of Willie Bryant's "Harlem Hospitality Club" on June 28, when Sarah Vaughan was a guest. In July, they started at the Club Bengasi (Washington, D.C.). Since the blurb in the July 19 Pittsburgh Courier went out of its way to say that they were weekly fixtures on "Harlem Hospitality Club", they must have been doing remote broadcasts (or else had made transcriptions).

Later in July 1947, they were at the Onyx Club on West 52nd Street in Manhattan. The August 2, 1947 Billboard reviewed them as follows: "Lou Mel Morgan's [sic] threesome has been long-time 52nd Streeters and give out with hip, but hardly sensational, novelties and make some attempts at flashy technique which do not come off...."


By October, they were out on the West Coast again, appearing at the Century Room of the Somerset House in San Bernardino, California. From there, it was on to the Swanee Inn in Los Angeles.

In 1980, Loumell told researcher Peter Grendysa:


I had a pretty rough time during that time - an accident in the family. I had to leave the group temporarily and rush back to New York. When I came back to Hollywood, the other guys were kind of teed-off with me and we finally broke up in San Francisco. I returned to New York at that time.


So, the Loumell Morgan Trio dissolved in California in late 1947; gone was Lynwood "Duke" Jones and James "Ham" Jackson. Loumell then came back to New York and built a new Trio with a couple of old friends: the returning Newell "Johnny" Johns on guitar and the returning Jimmy "Jim Jam" Smith on bass. They must have spent months practicing, because there's no mention of the Trio again until April of 1948.


A December 1947 release on Al Middleman's Sterling label (from New York) had the Trio backing up Claude Maxwell on "I Had A Dream This Morning" and "Bad Woman Blues". I couldn't find out much about Maxwell. He was born in California in 1910, was living in Chicago when he was drafted in 1942, and died in 1997. He had a band (the 5 Bluetones) in 1948 and 1949. The March 6, 1952 California Eagle said that he'd been with the Cats & The Fiddle (but not when). He was at the Gala, in Los Angeles, in September 1953. Since he was appearing at the Roseland Ballroom in October 1947, the recordings were presumably made in New York in November (although there's probably no way we'll ever know). Aside from the Sterling record, Maxwell had a single release on Coleman with his orchestra in early 1948, three releases on Bandwagon in 1948-9 (with the 5 Bluetones), a few unreleased songs as vocalist with the Jackson Brothers Orchestra on RCA in 1953, one release on ABC in 1957, two on Sydney (unknown date), and one on Warner Bros. in 1961.

In mid-April 1948, the trio was at Wells' Music Bar in Harlem. On May 6, they appeared at the Rose Meta Hairstyle Show at the Golden Gate Ballroom in Harlem. (Who'd have guessed that they expected a turnout of 3000?) The next day, they began a four-week engagement at the Famous Door on 52nd Street in Manhattan. I'm reasonably certain that the Morgan Trio of Buffalo, New York (Marion Knaier, violin; Marion Pinkow, cello; and Eleanor Morgan, harp) had nothing to do with them.

The Loumell Morgan Trio shows up on one more batch of AFRS Jubilee discs (#303, 304, and 306), all from mid-1948. However, these were performances taken from radio broadcasts, with standard AFRS Jubilee opening and closing routines added. I haven't heard any of them, but they did tunes that weren't on previous discs: "Connecticut Is The Place For Me", "Tampico", "This Little Piggy Went To Town", "Kitchenette Across The Hall", "You Can't See The Sun When You're Crying", "Stencil's Bess", "Ol' Man River", "Don't Blame Me", "What Is This Thing Called Love?", "Too Late For Tears", "Caravan", "Big Fat Butterfly", and "Boogie Woogie". In addition, they backed up other artists: Amanda Randolph, George Whittington, Zorita Abbey, Clara G. Brock, Una Mae Carlisle, and Joe Turner. You'll find these in the discography.

Note that the problem child here is a song called "Stencil's Bess". I imagine that this is what someone heard when making a list of the titles. Since I haven't heard it, I have no idea what the title should be.


Next was an engagement in Montreal (at an unspecified club), and then, by mid-October, down to the Village Vanguard in Greenwich Village. When that gig had ended, they checked into the Club Savannah, a new venue, also in Greenwich Village.


In February, 1949 they were at Cliff Alston's Melody Room (over Bowman's Cocktail Lounge, at 92 Street and St. Nicholas Place). And, on February 20, were "graduate guests" on Ted Mack's Old Gold Amateur Hour TV show. The blurb in the February 19 New York Age said that they'd been "Discovered on the original Amateur Hour...." Nothing had ever mentioned this before.

They left the Melody room in late March, to be followed by Charlie's Musical Rascals, one of the progenitors of the Jive Bombers.

On April 27, they began an appearance at the Paradise Club in New Haven, After that, it was the Glove Theater (Gloversville, New York) on May 5-7, the Gaiety Theater (Montreal) on May 8-14, the Rialto (Little Falls, New York) on May 17-18, and the Rialto (Amsterdam, New York) on May 19-21. Then, it was on to the Showboat in Philadelphia, along with Ida James, and back to Canada, where they appeared at the Club St. Maurice in Three Rivers, Quebec.


On May 6, 1949, they sped down to Manhattan (from Gloversville) to record four songs for Walter Brown's new Manhattan Records: "It's A Small World", "Pyramid Blues", "The Chair Song", and "Eeny Weeny Hot Dog". On these, the Trio was augmented by George "Buddy" Tate on tenor sax and Herman Bradley on drums. "It's A Small World" and "Pyramid Blues" were released later that month.


On July 2, they (and organist Wild Bill Davis) started at the Little Belmont in Atlantic City, where, on June 20, Jim Jam Smith married Helen Frances Alexandra. (It was mentioned in two papers, so it must have been important.) The Trio would be at the Little Belmont for the entire summer. A blurb in the July 23, 1949 New York Age gave some personal details: "Loumell just moved into a new New York apartment before leaving for Atlantic City and his wife and two kids (ages 6 and 8) are breaking the new domicile in for daddy. Jim Jam Smith got married at the very opening of the Belmont date, to pretty Helen Frances Alexandra, and the lovely lass is right there, cooing Jimmy on to further inspirations with his big string bass. Guitarist Johns is preparing to welcome a new member into his family - his wife is expecting a baby soon!" Sadly, Jim Jam's marriage was already in trouble by December of 1949 and by February 1950 divorce proceedings were proceeding.

They were at the Little Belmont through September 16. The next day, they opened at the Bengasi, in Washington, D.C.

Here's something I didn't know. In late 1949, in order to increase the audience for his Talent Scouts radio and TV show, Arthur Godfrey had special guest talent interspersed with the hopeful amateurs. On November 12, 1949, it was the Loumell Morgan Trio, who were appearing at Joe Wells' Music Bar in Harlem. (I suppose this could have been in response to Ted Mack having "graduate guests" on his Original Amateur Hour.)

In early December, they started at the Del Rio Club in Philadelphia. On Sundays, they also appeared at Wells' Music Bar during the cocktail hour. They either got the Del Rio engagement (or had it extended) because the scheduled Una Mae Carlisle had to have an emergency operation.

In late December, the Loumell Morgan Trio was back at the Club St. Maurice in Three Rivers, Quebec. Strangely, the article in the December 31, 1949 Pittsburgh Courier said: "This year, the trio has made three films for Universal and Monogram studios in Hollywood, as well as recordings for the Apollo and Manhattan labels." The films were actually from 1943 and the Apollo records were from 1946-7. At least they got the date right on the Manhattan disc.


The week of January 30, 1950, they were at the Willows, in Wilmington, Delaware. The main star was Canadian singer Dick Todd, "The Canadian Crosby", former star of The Hit Parade radio show. On February 6, the "Lou-Mel Morgan Trio" was at the Moonlight Gardens in Newark, Ohio.


The March 4, 1950 Billboard had a little blurb about the new acts signed by Columbia, one of which was the Loumell Morgan Trio. Of course, they wouldn't announce this if there hadn't already been a session. On February 3, the Trio had recorded "The Devil In Me" and "Calypso Boogie", released by Columbia in March. Reviewed in the April 8 Billboard, "Calypso Boogie" received a fair 61 ("Lack of clarity mars an otherwise solid rendition of a so-so lyric". "It's Just The Devil In Me" didn't fare much better, only receiving a 63 ("Strong beat and group fervor don't quite compensate for slight material.")

Also on March 4, they were in the middle of an engagement at something called Woody's P.E.B.A.A. Club in Cleveland. They'd return for another two-week appearance there on April 13.


The Pittsburgh Courier of April 29, 1950 had an article titled "Trio Leader Speaks For Improvising". Interviewed at the P.E.B.A.A. Club, Loumell was quoted as saying: "When our outfit, guitarist Newell (Johnny) Johns and bassist Jim Jam Smith and myself, rip into a tune, there is as much interest in the arrangement as in the original number. Johns has caused much excited critical comment. He carries the 'idea' department to its ultimate extreme, incorporating snatches of everything from 'He's A Jolly Good Fellow' to [Franz Liszt's] 'Liebestraum' in his variations on a theme." While that may not sound terribly interesting, it suggests to me that they've gotten away from the music they used to play and are now concentrating on improvisational jazz. On May 6, it was reported that they were held over at Woody's.

The May 13 Pittsburgh Courier had a little blurb titled "Loumell Morgan Trio Platters Coining Loot". It went on to say: "Latest Columbia record sales show the Loumell Morgan Trio way up on top as one of the most popular attractions on the label. Company officials consider this amazing, since the trio is the firm's latest acquisition and has only cut one platter to date." Hmmm. Strange that there was no follow-up blurb lamenting that it was their only platter on Columbia (presumably since sales were actually dismal).

The June 20, 1950 Washington Afro-American hinted that there'd been another Columbia session: "Loumell Morgan's trio has just waxed 'Bobkis', a rhythmic novelty, for Columbia. 'Bobkis' (which means nothing at all) has been identified with the Morganites wherever they have played and is an original tune by the leader." Usually spelled "bupkes" or "bupkiss", it's Yiddish for "something of very little value" or "nothing". Actually, "Bupkiss" (the way it's spelled in the Columbia files) and "Judgment Morn!" were two more songs recorded at the February 3 session; there hadn't been a second.

In June, the Loumell Morgan Trio was back in New York. The June 10 New York Age pointed out that "The Loumell Morgan Trio recently opened at Lefferts Cafe, a swank night spot in Kew Gardens, wealthy residential section of Queens (New York City) for an indefinite stay. Leader Loumell is also busy writing a wealth of new original material. Bass-man Jim Jam Smith handles most of the solo warblings. Guitarist Johnny Johns adds musical interest with thematic variations."

From there, they went to the Top Hat, another club in Queens, this one in Franklin Square.

By the end of July 1950, they were back in Canada, appearing at Le Paradis Des Sports in Ste. Flore, Quebec. After that, in August, it was the Morocco Club in Val d'Or, Quebec.


On September 1, they were one of the acts booked into the just-opened Rose Room, in Cleveland's Majestic Hotel, along with the Leon Abbey Trio, Bobby Marshall, and Vanita Smythe.



Back to Quebec: the "Swingsational Loumell Morgan Trio" was at Jack Horn's Continental Cocktail Lounge in Montreal starting on October 18, 1950.

Returning to the U.S., they were at Snookie's by February of 1951. This was a West 45th Street club that was owned by heavyweight champion Ezzard Charles (or at least he loaned his famous name to it). Note that this is the club where, in 1953, Dizzy Gillespie's trumpet supposedly received its iconic "bend". It's also the same club at which the 4 Jays (the future Regals, who were, in turn, the future Orioles) would appear in 1953.


By August 1951, the Loumell Morgan Trio was no longer at Snookie's. In its place (and still at Snookie's) was the Loumell Morgan Quintet. Newell "Johnny" Johns and Jimmy "Jim Jam" Smith were still on guitar and bass, and now, they were joined by Jesse Powell on saxophone and Johnny Davis on drums. The new members allowed them to add to their improvisational sound. The ads now touted "Loumell Morgan's Ork".


Jesse Powell (tenor sax) was born on February 27, 1924 in Smithville, Texas and died on October 19, 1982 in New York City. Jesse came from a musical family: his father played trumpet and his mother, the piano. When he registered for the draft in Fort Worth in 1942, he was working for the Armour Meat Packing Co.

In the early 1940s, at the age of 18, he was with Hot Lips Page, followed by Louis Armstrong. In 1946, he replaced Illinois Jacquet in Count Basie's band, and then joined Dizzy Gillespie's bebop orchestra in 1949. After bebop had ceased to interest many people, he drifted into the R&B world, recording for Federal in 1952 and later for Josie.

Johnny Davis (tenor and drums) had been with the Cats And The Fiddle, from early 1948 until just recently. When he was with that group, the July 2, 1949 Billboard called him "drummer boy in from Cleveland". Other than that, the name is too common to research.


Loumell could be quite chatty. Here's another quote, this time from the November 13, 1951 Washington Afro-American: "We never 'play down' to people. They usually possess much better taste than is imagined by many musicians and club men. While our music isn't exactly esoteric, it is nevertheless respectable jazz and we never lower its level for the sake of commercialism per se."


On November 24, 1951 the Quintet had a session for Atlantic Records that produced "Charmaine", "Jock-O-Mo" (an instrumental), "For All We Know", and "Taxi - Taxi". The first two were released in December, with his name misspelled "Loumel" on the label.

There was a big article about the Quintet in the January 12, 1952 Pittsburgh Courier. Morgan is quoted as saying "One of the basic differences between jazz and the classics is that the former emphasizes the performer and the interpretation he gives a composition, whereas the latter emphasizes the composer.... Improvisation and ideas play an important part in our modern music, while many an eyebrow is raised when Stokowski as much as alters the tempo of a Beethoven symphony." The article also said: "His group balances its repertoire with jazz instrumentals - including bebop and other modern sounds - ballads and even novelty tunes." No other members were named.


By January 1952, after having existed for only two months, the Loumell Morgan Quintet had come to an end. The Snookie's aggregation was back to being the Loumell Morgan Trio (with Johnny and Jim Jam).

Another article was in the February 2 Pittsburgh Courier. This time, Loumell defended "the beat" in his music and said that they never sacrifice it because it was "essential to a true jazz feeling and the most modern sounds gain in its presence." By this time, we learn, Jim Jam Smith had switched to an electric bass.

Billboard reviewed the Atlantic record in its February 9, 1952 edition. "Charmaine" got a 77 ("Excellent tenor sax solo coverage on the hit" was the entire review) and "Jock-o-Mo" received a 75 ("Morgan group comes up with a fine example of the instrumental buck dance.") Cash Box (same date) was a bit wordier: "A current pop biggie ["Charmaine"] is given a rhythm and blues treatment on the top deck by the Loumel Morgan Quintet. A mellow sax solo marks this end. The bottom dish is an instrumental that shows up a good sounding piano which helps carry this sort of calypso tempo number. Ops might take a peek." ["Ops" are "operators", the people who actually own and stock juke boxes.]


By June 1952, after over a year, the engagement at Snookie's had come to an end. There was a June 7 ad for the Loumell Morgan Trio at the Zebra Lounge in the Bronx. As an added attraction, there was "Frank (Floordhow) Culley" (don't blame me, that's what the ad said).

The Pittsburgh Courier of June 7, 1952 had a little blurb noting that the Loumell Morgan Trio, in its current form (that is, with Johnny Johns and Jim Jam Smith), was celebrating its fourth anniversary as a unit. I'm not sure how that squares with Jesse Powell and Johnny Davis having been in the group, but otherwise it was kind of true. It was actually closer to four and a half years, but the three had also been together briefly in June of 1944.

A couple of weeks later, the Pittsburgh Courier of June 21, 1952 said that they'd left Snookie's after a year (what about the Zebra Lounge?) and were now at the Lighthouse (also in Manhattan). They'd also put on a performance for Sugar Ray Robinson, at his training camp in Pompton Lakes, New Jersey. (Robinson was training for his June 23 bout with Joey Maxim.)


Actually, they might have been at both Snookie's and the Zebra Lounge for a while, since the July 5 Pittsburgh Courier noted that they were now appearing at both the Lighthouse (Monday and Thursday) and the Zebra Lounge (Tuesday, Friday, Saturday, and Sunday). Also, they'd been on the WPIX-TV show of night club singer and WMGM DJ Bea Kalmus.

By early August, they were at the Bengasi in Washington, D.C.

And that was the end of the Loumell Morgan Trio. The September 20, 1952 Cash Box had this one-liner: "Loumell Morgan doing a single at Snookie's in NYC." There was never anything in the press about the Trio dissolving, but they were gone.

Jim Jam Smith then got himself in a world of trouble. The October 25, 1952 New York Age reported that "Jim Jam Smith really seems to be in a jam. Friday about six in the morning, while riding in his Caddy with a singing nurse [?], he hit sincerity willing, a divine follower, who died three hours later in Harlem hospital." I assume that "sincerity willing" is a name, but I don't know why it didn't have capital letters. I also assume that "a divine follower" is a reference to Father Divine. Nothing more was printed about this.

In January 1953, Loumell had left Snookie's and opened at Arthur's in Greenwich Village. The January 31, 1953 Pittsburgh Courier said: "Loumell Morgan is still going great at the 88 down at Arthur's in the village where he's quite content without his trio."

The New York Age of May 23 chimed in with: "Since Loumell Morgan as a solo pianist, rather than as the leader of various small groups, is terrific. [Yes, that sentence was copied correctly.] Loumell, now shooting toward his fifth month at Arthur's Cafe in Greenwich Village, finds he has more freedom of expression as a single, and is exploiting his new-found musical liberty to the fullest." He'd still be there in July.


Johnny Johns and Jim Jam Smith then became part of the Pia Beck Trio (she was a Dutch jazz pianist). They went to Europe in the spring of 1953 and even did some recording there. They were both on "Get Up Them Stairs" and "Pretty Eyed Baby" (as Pia Beck And Her Gang, which included the 5 Dutch Kids); these appeared on a 1953 Philips LP called Rhythmic Ramble and on a 1956 Philips EP. They also recorded "Ding Dong Boogie" (and probably plenty of other tracks, although many Pia Beck Trio recordings from this period use other musicians).

This appeared in the July 25 Pittsburgh Courier:


Loumell Morgan, the popular pianist currently being featured at Arthur's in Greenwich Village has yet another proficiency.

Loumell is a short-story writer, a hold-over from his college days. Composing had kept the young pianist busy up until recently but now with his musical books busy he has found time to return to the typewriter.


And then, in late July 1953, Loumell formed a new Trio for an engagement at Manhattan's Club Zanzibar. With him this time were Brew Moore on tenor sax and Kenny Clarke on drums. They'd both played with him before in Greenwich Village jam sessions and the group, said the August 15 New York Age was "a direct outgrowth of these sessions." It's possible that Loumell himself was still appearing as a pianist at Arthur's in addition to the Zanzibar.


Milton A. "Brew" Moore (tenor sax) was born on March 26, 1924 in Indianola, Mississippi and died on August 19, 1973 in Copenhagen, Denmark. He'd recorded for Savoy (Brew Moore & His Playboys in 1948 and Brew Moore All Stars in 1949).

Kenny Clarke (drums) was born on January 9, 1914 in Pittsburgh and died on January 26, 1985 in France. Kenny had been in Edgar Hayes' orchestra at the time of their 1938 tour of Sweden. More recently, he'd been in the Flat Foot Floogie Boys along with Loumell on their March 11, 1941 session ("A Tip On The Numbers", "Slim Slam Boogie", "Ah Now", and "Bassology").


On September 14, 1953, Loumell's new trio opened at the Singapore Lounge in Miami, where they'd spend about a month (they were still there on October 10). In spite of this, the November 21 New York Age said "In January of this year, Loumell Morgan opened at Arthur's Cafe in Greenwich Village. Since that time, the popular pianist has made the little club a headquarters for modern, progressive sounds." On top of that, the November 28 New York Age had a little blurb saying he "enters his 12th consecutive month at Arthur's Cafe in Greenwich Village." Considering that, in September 1952 he was at Snookie's and for at least a month he was in Miami, I guess his press agent wasn't doing all that well with the remedial math course.

The final nail in that coffin was driven home by this blurb in the October 31, 1953 New York Age: "Loumell Morgan's return [italics mine] to a Greenwich Village [word missing] has meant a resurgence of the informal jam sessions which characterized his earlier stay there. The popular pianist is attracting the top modern jazz artists to Arthur's Cafe. Such stalwarts as drummer Steve Tropp and guitarist Gene Olsen are sitting in nightly."


When Johnny Johns and Jim Jam Smith returned from Europe in 1954, they formed a group called the Dee-Jays (other members unknown). Recording for Lexy "Flap" Hanford's newly-formed After Hours label, they first backed up Chico Shepherd (on "You Actin' Funny, Honey" and "Gonna Love You Madly") and then had their own After Hours release: "So Close In My Arms", backed with "I'm Really In Love". "I'm Really In Love" was written by Johnny Johns, and Jim Jam does the vocal on both sides. The two were mentioned again in the December 3, 1955, New York Age: "Freddy's entertaining [unnamed] trio Jim Jam Smith, Johnny Johns and Ray Jackson will continue entertaining customers with Fred Johnson replacing Jackson on the '88'."


There wasn't a single mention of Loumell Morgan in 1954, but here's what happened: In July 1954, Roy Testamark, pianist of the 3 Flames, died and the group's leader, George "Tiger" Haynes, asked Loumell to join. [It turns out that Loumell had originally wanted Tiger Haynes for the original 1941 incarnation of the Loumell Morgan Trio, but Tiger had other commitments, so Loumell took Jimmy "Ham" Jackson as guitarist.]

The September 7, 1954 New York Age had this: "It'll be a sad reopening for the Three Flames, due to return to Bon Soir on Sept. 10. Roy Testamark, the piano-playing member of the combo, dropped dead while they were playing an engagement at the Atlantic House in Provincetown. At this writing it is not known who will replace him in the trio." (The third member was bassist Averill Pollard.)

Loumell's joining the 3 Flames probably wasn't publicized much, because on December 18, 1954, the New York Age asked "Whatever became of Loumell Morgan, the swing pianist?"

The 3 Flames had been at the Bon Soir (on West Eighth Street in Greenwich Village) since early 1951. They were only supposed to be there for a couple of weeks, but they were close to permanent fixtures for the next 13 years.

And another year went by without a mention of Loumell Morgan; not a word in all of 1955.

Then, the January 28, 1956 Pittsburgh Courier said: "Loumel Morgan is getting lonesome for a trio to call his own, and may leave the Three Flames soon to found a new one." He didn't, but his name is not mentioned again for twelve years, until 1968.


In October 1956, Mercury Records released an LP called The Three Flames At The Bon Soir. It featured a dozen songs from their act. (I believe that these were the last issued recordings by them; the 3 Flames on Flame and Four Star were a Country & Western group.)


In 1958, Johnny Johns and Jim Jam Smith, still together, released a record on the Dove label. One side ("My Baby Goofs Me") was credited to "Johnny And Jim Jam". The flip (a reprise of the Dee-Jays' "I'm Really In Love") only has Jim Jam's voice and name (as "Jim-Jam Smith" - they weren't consistent with hyphens on the label). Both sides had been written by Johnny.


The 3 Flames finally disbanded in 1964, when Tiger Haynes was getting a taste of a new career: Broadway. Loumell then joined the New York City Department Of Social Services as a case worker. He remained for around a dozen years, although he continued to play as often as possible.


From 1968 to 1974, Loumell had the Lou Morgan Trio. They played weekend engagements at clubs in Philadelphia and New Jersey, however, nothing ever mentioned their membership.

There are some listings, in April, May, and June 1976, for Loumell Morgan at Christy's Skylite Gardens, on West 11th Street in Greenwich Village. He's there nightly, from 7 p.m., alternating with vocalist/bassist Bernie Small.


From January to October 1977, Loumell turns up as pianist with the Gene Roland Trio appearing at Gregory's (First Avenue and 63rd Street in Manhattan). Roland, a trumpeter, had been a member of Stan Kenton's band. The other members were bassist Morris Edwards (who also played the tuba) and singer Lynn Crane.

By May of 1978, the Gene Roland Trio was gone from Gregory's. In its place, Loumell Morgan and Morris Edwards were themselves appearing there as a duo. They were still being advertised in February 1980.

Dave Anderson wrote to say that he saw Loumell Morgan at Gregory's in early April 1980. With him were Ben Harris on bass and Dana Hamilton on guitar. Dana also played the bass and, two years later, she was part of Evelyn Blakey & Celebration, an all-woman jazz group. (Evelyn was the daughter of drummer Art Blakey, of Jazz Messengers fame.) A couple of nights later, Morris Edwards appeared at The Cookery, along with guitarist Billy Butler.

Between April 14 and July 30, 1980, the Loumell Morgan Duo appeared at Gregory's. Was the other member Morris Edwards? I don't know, but I tend to think not, otherwise why hide his name after two years.

While living in the Bronx, New York, Loumell Morgan died of a heart attack on December 11, 1983. Right up to the end, he'd been appearing (as a soloist) at Gregory's. He was still being advertised in the December 19, 1983 issue of New York Magazine (the ad would have been submitted ahead of time). I can't find an obituary.

It's hard for me to form a conclusion about the Loumell Morgan Trio. As I stated in the beginning, I've only heard half of their recorded output and the ones with unison singing do nothing for me. Still, audiences kept coming back for a dozen years, and they got plenty of radio time, so their popularity was high for most of that time. If nothing else, you should familiarize yourself with their Apollo recording of "Blues In The Night". Take my word for it. Or, as they say: "Take my word, have you ever heard a mocking bird sing a song, all day long, ding dong, ping pong, King Kong, Hong Kong, sarong, and re-bong."


Special thanks to Ed Morgan (Loumell Morgan's son), Jay Bruder, and Victor Pearlin. Also used was Peter A. Grendysa's article on Loumell Morgan in the April 1980 issue of Goldmine.



SLIM GAILLARD & HIS FLAT FOOT FLOOGIE BOYS
(Loumell Morgan on piano)
VOCALION (Slim Gaillard & His Flat-Foot-Floogie Boys)
5138 A-Well-A-Take 'Em Joe / Chicken Rhythm - 39
5220 That's A Bringer / Early In The Morning - 39
5301 It's You, Only You / Matzoh Balls - 39
5341 Chittlin' Switch Blues / Huh! Uh-Huh! - 39
5388 Swinging In The Key Of C / Boot-Ta-La-Za - 39
5483 Beatin' The Board / Look Out - 39
5557 Windy City Hop / Fitzwater Street - 40
5619 Baby Be Mine / Sploghm - 40

OKEH (Slim Gaillard & His Flat-Foot-Floogie-Boys)
05792 Don't Let Us Say Goodbye / Broadway Jump - 40
06088 Put Your Arms Around Me Baby / Hey, Chef - 40
06105 Rhythm Mad / Bongo - 40
06135 A Tip On The Numbers / Slim Slam Boogie - 41
06260 Lookin' For A Place To Park / Hit That Mess - 41
06295 Ah Now / Bassology - 41




LOUMELL MORGAN TRIO - NON-COMMERCIAL RECORDINGS
NOTE: Other than commercial records, the dates I have cannot be taken as 100% accurate.
All are by the Loumell Morgan Trio unless otherwise noted.

MACGREGOR TRANSCRIPTIONS - recorded in Hollywood, probably all from late 1942 or early 1943. Each side had a different LB # and MMo matrix number.

LB.2431 MM o398
Whirlaway
Whatcha Know, Joe
Morgan Minor
Crazy Notions
Will I Ever?
LB.2432 MM o399
Boogie Woogie Piggy
Airmail Special
Fat And Forty Blues
Suit Me To A T

LB.2445 MM o412
Christina
Bow Tie Jim
Goin' Nowhere
Zoot Suit
Don't Look Now
LB.2446 MM o413
Let It Ride
The H.J. Blues
Itza' Bitza' Liza
Changes Galore
From Minor To Major

LB. 2515, MM o490
Swinging At The Swanee Inn
Hoboken Special
Moon At Noon
That's The Mutter [sic] Blues
LB.2516 MM o491
When I Look At You
Let's Hurry
Not On My Time
Roodle Le Doo Pt. One
Roodle Le Doo Pt. Two

Note that MacGregor reissued these things with different pairings. The interesting one is LB.2432, which was also issued with "No.2441" as the flip. 2441 contained five songs by Marvel Maxwell. Why is it interesting? Because Marvel Marilyn Maxwell had been a band singer and had made a single movie before the studio decided that "Marvel Maxwell" was a dumb name (although it was her real one). They dropped it and from then on she was known by her middle name: Marilyn Maxwell.

AFRS COMMAND PERFORMANCE - 1/10/43
47 (unknown titles)

AFRS JUBILEE
7 Blues In The Night / Let It Ride - 1/43
(Note the correct title is "Let It Ride", not "Swing For Sale")
12 Slender, Tender And Tall - 2/43
16 (unknown titles) - 3/43

BLUEBERRY HILL (a pilot radio show)
Blues In The Night - 3/43

V-DISC (They announce themselves as Loumell Morgan, Ham, and The Duke)
54 Blues In The Night / Them There Eyes // Slender Tender And Tall / Hit That Jive, Jack! - 11/43 (but recorded much earlier)

AFRS JUBILEE
49 Blues In The Night - 11/43 (but recorded much earlier)
93 Good Enough To Keep (Air Mail Special) / Is You Is Or Is You Ain't My Baby - 8/44
95 Milkman, Keep Those Bottles Quiet / What In The World Am I Goin' To Do - 9/44

AFRS COMMAND PERFORMANCE
143 Is You Is Or Is You Ain't My Baby - 10/21/44
148 Blues In The Night - compiled 11/1/44 with pieces of prior shows; broadcast early 45

AFRS JUBILEE
103 Them There Eyes - recorded 10/9/44; broadcast 2/5/45
105 Mop Mop / Is You Is Or Is You Ain't My Baby - recorded 10/24/44
106 It Had To Be You - recorded 10/30/44
109 Them There Eyes - recorded 11/44

V-DISC
118-B Blues In The Night / Them There Eyes - 12/44

V-DISC (They announce themselves as Ham and Jimmy)
258-B Take Me Out To The Ball Game / Good Enough To Keep - 7/45 (recorded 2/21/45)
The same songs appear on V-Disc 478, also from 7/45

AFRS COMMAND PERFORMANCE
216 Is You Is Or Is You Ain't My Baby (compiled 3/21/46; probably came from #143)

AFRS HARLEM HOSPITALITY CLUB
11 Linda - probably spring 1947
14 I'm Just Mindin' My Business - 47

AFRS JUBILEE (NOTE: These were taken from radio broadcasts, with standard Jubilee opening and closing routines added on.)
303 - mid-48
Connecticut Is The Place For Me
Tampico
Additionally, these artists were accompanied by the Loumell Morgan Trio:
Someday, Sweetheart - Amanda Randolph
Them There Eyes / Me And Brother Bill - George Whittington
Just Squeeze Me / Necessity - Zorita Abbey
Singin' In My Soul / The Little Church On The Hill - Clara G. Brock
304 - mid-48
This Little Piggy Went To Town
Kitchenette Across The Hall
You Can't See The Sun When You're Crying
Them There Eyes, Una Mae Carlisle, accompanied by the Loumell Morgan Trio
306 - 9/48
Stencil's Bess [???] Ol' Man River
Don't Blame Me
What Is This Thing Called Love?
Too Late For Tears
Caravan
Big Fat Butterfly
Boogie Woogie



LOUMELL MORGAN TRIO - COMMERCIAL RECORDINGS
SUPER DISC
1000 What In The World Am I Goin' To Do / Blues My Mama Wouldn't Teach Me (instrumental) - 9/45
1001 Garbage Man Blues / Good Enough To Keep (instrumental) - 9/45

APOLLO
1019 Blues In The Night / Bow Tie Jim - 9/46
1038 Ol' Man River / Darktown Strutters Ball - 2/47

STERLING (Claude Maxwell & Loumell Morgan Trio)
3006 I Had A Dream This Morning / Bad Woman Blues - 12/47

MANHATTAN
302 It's A Small World / Pyramid Blues - 5/49
UNRELEASED MANHATTAN
The Chair Song
Eeny Weeny Hot Dog

COLUMBIA
30193 The Devil In Me / Calypso Boogie - 3/50
UNRELEASED COLUMBIA
Bupkiss
Judgment Morn!

ATLANTIC (Loumel [sic] Morgan Quintet)
953 Charmaine / Jock-O-Mo (instrumental) - 12/51
UNRELEASED ATLANTIC
For All We Know (recorded 11/24/51)
Taxi - Taxi (recorded 11/24/51)



3 FLAMES
(with Loumell Morgan)
MERCURY
MG-20239 The Three Flames At The Bon Soir - 10/56
Honolulu Rose
Lazy River
Arkansaw (written by Loumell)
I Got Eyes
I'm In Love With You
Jeepers Creepers
Somethin' Better Happen Soon
Fulton's Folly
The Sheik Of Bleeker Street (written by Loumell)
Yum, Yum, Yum
I Saw My Mother Hugging Daddy Last Night
Stay On The Road Of Love



JAMES "JIM JAM" SMITH
(selected recordings)
SONORA (Jim Jam Trio)
107 Riffin' Rufus / Jim Jam Boogie - 3/47
Note: "Riffin' Rufus" was written by Loumell
108 I Got Ya' Covered, Mr. Buzzard / Ev'ry Day Blues - 3/47

AFTER HOURS (the Dee-Jays - with Jim Jam Smith and Johnny Johns)
101 You Actin' Funny, Honey / Gonna Love You Madly (backing Chico Shepherd) - 54
102 So Close In My Arms / I'm Really In Love - 54

PHILIPS Rhythmic Ramble (Pia Beck & Her Gang - with Jim Jam Smith and Johnny Johns) - 53 (an LP)
10053 Get Up Them Stairs / Pretty Eyed Baby (other tracks by other artists)

422 041 PE The Pia Beck Trio - 56 (an EP)
Get Up Them Stairs / John's Guitar Boogie // Pretty Eyed Baby / Beat Me Pia, Eight To The Bar
Note: per label credits, they're not on "John's Guitar Boogie" or "Beat Me Pia, Eight To The Bar"

DOVE
235 My Baby Goofs Me (Johnny And Jim Jam) / I'm Really In Love (Jim-Jam Smith) - 58





Unca Marvy's Home Page
More Articles