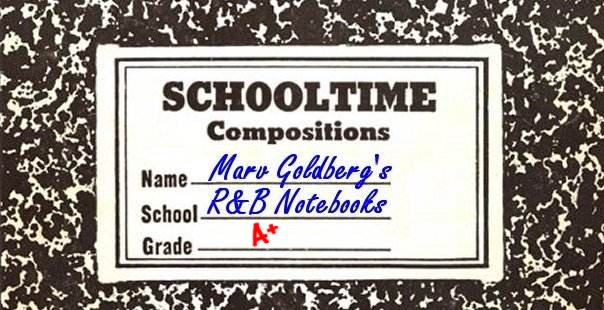 Emitt Slay
By Marv Goldberg

© 2023 by Marv Goldberg

Guitarist/singer Emitt Slay is most commonly known as the leader of the Emitt Slay Trio. Over the years, he fronted several groups by that name, only one of which recorded. In later years, his group was called the Slay Riders (also seen as a single word).

[What's In A Name? Quick! How many ways can you spell his name? I've found ads and blurbs using "Emitt" (the correct spelling), "Emmitt", "Emmit", "Emit", "Emmett", "Emett", and "Emmet". For some reason, no one ever misspelled it "Emet". As usual, I'll print it the way they did, generally without comment.]





Emitt Slay was born in Flora, Mississippi, on January 17, 1917, to farmer James Slay and Alma Moore. In 1920, the family was living in nearby Vernon (both Flora and Vernon are a little north of Jackson, to which the family moved sometime before James' death in 1929). Emitt had a single sibling, Virginia, born in 1919.

In the 1920 census, his age is either a 2 turned into a 3 or a 3 turned into a 2. That year, the census was taken as of January 1 (unlike most others, which were taken as of April 1). So, I'm sure his parents initially said 3, since his birthday would be in a couple of weeks, but then it was changed to 2.

In 1927, 1929, and 1931, Emitt (as "Emmit", "Emmett", and "Emmit", repectively) and Virginia turned up on Mississippi State enumerations called "List Of Educable Children", simply meaning children enrolled in school.

When Emitt filled out his World War 2 draft registration, on October 16, 1940, he was off by a year on his birthday: he said January 17, 1918. At the time, he was living in Jackson and working for an unnamed orchestra there. I've read that he was with the Piney Woods Collegians, but I can't find a band by that name, only a Jackson baseball team. If you moved, or moved around, you were supposed to let the draft board know about it. Therefore, his Jackson address was crossed out and changed (unfortunately, dates were rarely associated with these changes). Sometime within the next couple of months, it became "care of Dilworth Attractions" in Savannah, Georgia.


This is significant because Dilworth was the booking agent for the Hartley Toots Orchestra. Toots ran a highly successful "territory band" in the south, with whom Melrose Colbert had once been the vocalist. Toots died on April 1, 1941, as a result of a touring accident. The band's tour bus stalled on a hill and began to roll backwards. Panicking, people started jumping out of it and Toots was crushed doing so. Papers named the members of his band and you may know a couple of them: William "Duke" Huddleston (who went on to become known as Grammy-winner Yusef Lateef), Hal Singer, and, of course, Emitt Slay.


After this, Emitt disappears for a while, but we know he moved to Detroit around 1942, where he worked with pianist Lannie Scott for a while. Scott was drafted in mid-September 1943 (and was in the 773rd Tank Destroyer Band, since you asked; there was actually more written about him when he was in the army than as a civilian). This freed up Emitt for his next adventure.

NOTE: While Emitt really did live in Detroit, he seems to have taken pains that this fact should never appear on any official documents. The only exception seems to be the 1950 census [see below], nor is he in any city directories. His obituary in the Michigan Chronicle only said that he was given a musical tribute by members of the Detroit Federation Of Musicians; the one in Down Beat only said that he died in Detroit. Since he hadn't yet begun to collect Social Security, his record doesn't show where payments had been sent.


By early 1944, Emitt had been hired as the guitarist with Louis Armstrong's orchestra. Armstrong played Detroit's Paradise Theater the week of December 31, 1943, and was back in Detroit on January 30, when he played the Mirror Ballroom. Somewhere in there, Emitt auditioned and was hired.


There are several Armstrong sites which give personnel, and, although he'd been there for a couple of months, Emitt is first mentioned when the band filmed a sequence for a Republic Pictures movie, "Atlantic City", in May 1944. Their three numbers were: "Ain't Misbehavin'", "Harlem On Parade", and "Rhythm For Sale".


There was a second film, "Pillow To Post", a Warner Bros. production, that was filmed in August 1944. In it, the band performed "Whatcha Say". You'll find a list of all the times Emitt is mentioned with Armstrong in the discography. They range from May through late October 1944.

Probably in November, Emitt left Armstrong and returned to Detroit, where he became a member of the 4 Sharps. This was from Larry Chism's "Swinging With Nitelifers" column in the December 30, 1944 Michigan Chronicle:


Had honor of naming a group of four young musicians who have definite plans concerning their future. The combine, which yours truly named "Four Sharps" is composed of Milton Jackson on vibes [Milt would go on to be a part of the Modern Jazz Quartet]; Willie Anderson, piano; Millard Glover, bass; and Emitt Slay, nine months with Louis Armstrong, on guitar. These boys are slated to make a name for themselves. They have youth, ambition and determination. Wish them worlds of success in the near future.


And, from the same column:


Dave Wilborn, emcee at Club Three 666, along with a hot-lick instrumental quartette known as Four Sharps, will give out with a fine show for community children at Horsemen Civic Center on Dec. 22. [They performed "Straighten Up And Fly Right" and "Flying Home".]


In January 1945, they were at Detroit's Cotton Club, and on January 19 at a jazz concert with Art Tatum at the Detroit Institute Of Arts. After that, they switched to Club B. & C. and were written up in the Chronicle's February 3 "Swinging With Nitelifers" column:


Patrons who have long made Club B. and C. their favorite fun rendezvous are praising the novel idea which Manager Warren LaRue has instituted for the enjoyment of nitelifers and theatre bar frequenters of the city.

That idea is the continuous presentation of music and singing atop the floorboards, while patrons sip their favorite drink and stop, look and listen as a group of four boys give out with their own original style of popularizing favorite and familiar songs. [I fail to see why this is a "novel" idea.]

Known as the "Four Sharps", Emmit Slay, Willie Anderson, Millard Glover and Milton Jackson really make the patrons liven up with rhythm and feeling when they render such tunes as "One O'clock Jump", and the best tunes of Basie, Ellington and other well-known songsmiths.

So grab an armful of fine dinner, amble your shanks' mules down Club B. & C. way, and bend a deuce of listeners to the music note readings of the 4 Sharps and be happy. [In English: use your feet to go and your ears to listen.]


Since we'll meet him again, let's find out a bit about pianist Willie Anderson.


Willie Eugene Anderson was born in Warrenton, Georgia on March 3, 1924 to Glen Anderson and Ethyl Turman. He was drafted in 1942, just as he was about to join the Earl Hines band. Willie seems to have become a member of the 4 Sharps when he was fresh out of the army in 1944. He died on April 15, 1971 in Detroit.


Supposedly the 4 Sharps broke up in October 1945, when Milt Jackson left to join Dizzy Gillespie. However, the last time the group had been advertised was on May 25 of that year, when they played a Formal Dance And Blind Date Show at the Hackett Field House. They were billed as "The Four Sharps And Orchestra", whatever that meant. (They were no relation to the Four Sharps of Port Huron, Michigan, a barbershop quartet.)

After the 4 Sharps demise, Emitt and Willie remained together and formed the Emitt Slay Trio, with bassist Paul Foster as the third member.


Paul Hunter Foster, Jr. was born in Detroit on January 31, 1921 to Paul H. Foster, Sr and Lilibele Scott. He died in Detroit on June 13, 1994.


The Trio appeared at the Gala Opening of Charlie Sims' Club Sudan on March 23, 1946. While Emitt (as "Emmet") and Willie were named in the ads, Paul wasn't. They were still there at the end of July.


However, there was an argument (I don't know if it was with Willie or with Club Sudan) and Emitt was gone. Willie replaced him with guitarist Billy Burrell, to form the Willie Anderson Trio. (Billy was the older brother of famed jazz guitarist, Kenny Burrell.)

The August 10, 1946 Mississippi Enterprise printed a list of graduates from Lanier High School who'd done well. Emitt was there: "plays with Louis Armstrong orchestra". While that was almost two years in the past, at least they'd heard of him. The next one on the list was Mary Beasley, a singer with the Earl Hines Orchestra (I've no idea if she was currently with him).


And then, a new Emitt Slay Trio, this time with Curtis McGhee on bass and Johnnie Allen at the piano. They opened at Raymond "Sportree" Jackson's Musical Bar on August 15, 1946 (along with Lonnie Johnson and the Roxanna Trio), remaining until mid-October.


Curtis Thomas McGhee was born on October 24, 1914 in Bessemer, Alabama to Capers McGhee and Mattie Lenora Williamson. He died in Detroit on June 22, 1994.

Johnnie Allen was born on September 20, 1917 in Uchee, Alabama. He died in Detroit on January 29, 2014. Along the way, he became an arranger for Motown and Stax, winning a Grammy for the "Theme From Shaft" (along with Isaac Hayes). He was also the rehearsal pianist for the Supremes.


But it looks like, once the Sportree's gig was over, so was this incarnation of the Emitt Slay Trio.


In mid-1947, Emitt briefly joined the Cats & The Fiddle, replacing Herbie Miles. While Emitt did no recording with them, he managed to be included in a couple of photos. By the time the Cats opened at the Cafe Tia Juana in Cleveland on August 28, Emitt was gone, replaced by pianist Shirley Moore.

Thanks to the August 30, 1947 Jackson Advocate, we learn three interesting things in a single sentence: "Mr. Emmett Slay and wife of Detroit, Mich, is in the city to attend the funeral of Mr. Slay's mother." First, his mother, Alma, had died; second, the writer didn't seem to know when to use "are"; and third, Emitt had gotten married somewhere along the line (my guess is 1942).

By the end of the year, Emitt had put together another Trio, whose members are unknown. They entertained at a fashion show at the 12 Horsemen's Civic Center in Detroit on December 4, 1947.

Emitt then disappears for well over a year. All this time, Willie Anderson had kept his trio together (with bassist Paul Foster and guitarist Billy Burrell). They were advertised as late as April 1, 1949 at the Bowl-O-Drome Tropical Show Bar in Detroit.


But, only a couple of months later, an article in the June 11, 1949 Lansing (Michigan) State-Journal talked about the Willie Anderson Trio appearing at the Diplomat Cocktail Lounge. The other members were Paul Foster and Emitt Slay.

September 1949 found Emitt Slay And His Band (featuring Willie Anderson at the piano) at the Bizerte Bar in Detroit.


Starting March 11, 1950, "Emitt Slay, His Guitar, And His Trio" started at Jack's Cedar Tavern in Cleveland. (There was only the single ad, which said they'd lately been at the Club 764 in Toledo.) Willie Anderson was gone; he'd been advertised as part of Rudy Rutherford's Jazz Quartet earlier in the year. By late February, there was a new Willie Anderson Trio, whose members were never named. I can't tell, from the photo of the group at Jack's, if that's Paul Foster on bass, but I don't think so. The third member is now a woman. I've always said that it's really difficult writing about bands since their members constantly changed and were seldom named.

Confusion time. The April 1950 census had an Emitt Slay living in Detroit and born in Mississippi. Is this our Emitt? I dunno. Here are the data: He's 30 (which means born in 1919 or 1920). He's married to Josie Mae [Spencer], who's 28 and born in Mississippi. (Josie changed her name from Spencer to Slay with Social Security in October 1942.) His mother-in-law, Estella Jones, is also there. Since both he and his wife worked, my presumption is that Estella was the one who answered the census questions. That could account for his age being off by a couple of years (even Josie's age was wrong). However (and you knew this was coming), his occupation was "desk clerk - hotel". Did he have a day job? It's entirely possible, although, remember, he'd been appearing in Cleveland only a couple of weeks previously. I want to believe this is he, mostly because there was never another Emitt Slay from Mississippi. If it is, he and Josie would divorce at some point.


Recording time. Sometime in June 1950, Emitt made some recordings for Bernard Besman and John Kaplan's Sensation Records in Detroit. The band on the session was Todd Rhodes & His Toddlers, so I'm guessing that only Emitt was present, and not any members of his trio. There were four songs: "Brenda", "Belle Isle Boogie", "Beulah", and "Looky Ploot". The first two were instrumentals, which I doubt Emitt was on; the other two, written by Emitt, feature his vocals. Emitt had also written "It Ain't Right", which Rhodes had recorded a bit earlier, with Kitty Stevenson doing the vocal.


Sensation issued "Beulah", backed with "Brenda" in August 1950. This was followed by "Looky Ploot", coupled with "Belle Isle Boogie" in October.



However, the October 7 Billboard had an article titled "Sensation Suspends Pressing, Leases Out", in which Sensation said they were no longer going to press records. Instead, they leased out masters to both Regal and Modern. Therefore, "Beulah" was reissued on Regal and "Looky Ploot" on Modern, both around November. Neither song was reviewed, regardless of label.

By November 1950, Emitt had formed another group, referred to in the press as the Emitt Slay Combo, although I don't know if that was its formal name. The November 4, 1950 Detroit Tribune said:


Sunday [October 29] was "Town Criers Club" night at Lee's Club Sensation....

The show opened with Emmitt Slay and his five piece combo romping off with a showcase compo [composition], "Hot In Harlem", with the band members showing off on their particular instruments. "Lover", featuring pianist Terry Pollard, was another band opus.

There's dancing Monday thru Friday to the music of Emmitt Slay's band at Lee's funspot. Members of the Slay aggregation are: Slay, guitar; Terry Pollard, piano; Bill Ware, bass [and vocals]; Bob Harding, drums; and Frank Taylor, tenor [sax] and vocals.

[In case you're interested, the club's doorman was Charles Nay.]


So now there are five. Although we can't get too attached to some of them, here they are:


Terry Jean Pollard was born on August 15, 1931 in Detroit, the daughter of Marmion Pollard and Rose James. In 1948, she'd been with Billy Mitchell's band. (In case you don't know Billy Mitchell, his was the band that backed up Jackie "Sonny" Wilson on his first recordings for Dee Gee in late 1951.) After leaving Emitt, she joined John "Bullmoose" Vaughn's band (which also had Kenny Burrell) in February 1952. By October 1953, she'd become the vocalist with vibes player Terry Gibbs' quartet (also performing on piano and vibes). She died on December 16, 2009 in the Bronx.

Jeremiah "Frank" Taylor was born in Detroit on April 23, 1923 to King David Taylor and Annie Lou Redd. Aside from tenor sax, he played trumpet, flute, piano, and guitar. He would also appear with the bands of Paul Bascomb and T.J. Fowler. Frank died in Lansing, Michigan on October 28, 2011.

Bill Ware was born in Atlanta on May 13, 1917 to Douglas Ware and Mary Kilgore, but the family had moved to Detroit by 1920. Also a singer, that November 4 article said he sang "I Need You So" and "Danny Boy". Bill died in Detroit on April 22, 1988. His obituary said that he'd been with Lionel Hampton in the early 1940s and then had become a music professor at the University Of Illinois in 1957, a position he held for 12 years.

Bob Harding - I can't find out much about him. He'd been in many small combos, including Hans Barnett & His Band in 1948, Floyd "Candy" Johnson & His Peppermint Sticks the same year, and the Dee Dots, with Kenny Burrell, in 1949. Interestingly, he was replaced in the Peppermint Sticks by Lawrence Jackson, whom we'll meet in a little while.


The last time Emitt's group was mentioned at Club Sensation was on December 9, 1950. By the time he played the Marine Room in Windsor, Ontario (right across the river from Detroit) from December 18-30, it was back to the Emitt Slay Trio ("direct from New York" said the ad, which didn't mention any other names).


Nor did the ad for Detroit's Club Juana from April 20, 1951, although now it was Emmit Slay And His Orchestra. But, by the time the Detroit Tribune talked about that show in their May 19 issue, it named pianist Terry Pollard as still being there.


"Emmett Slay And His Jazz Combo" was at Baker's Keyboard Lounge in late July 1951. Not only do they keep coming up with new spellings for Emitt, but the name of his group keeps changing. It was "Emitt Slay And His Band" at the Club Juana (Detroit) in April and May 1951, but "Emitt Slay's Combo" when they appeared at the Oriole Recreation Cocktail Lounge (Detroit) in July 1952.

"Emit Slay" was a guest on Club Polka, broadcast over WXYZ-TV at 8:00 PM on September 25, 1952. There was no mention of a group (however, since it was on opposite "Dragnet", I doubt that more than three people watched the show). Club Polka?!?!?!


A photo in the December 27, 1952 Michigan Chronicle, when they were at Detroit's Club Juana, shows Geraldine Smith (piano), Edward Locke (drums), and Curtis Porter (sax) as Emitt's Slay Riders. It's really impossible to keep up with personnel changes. Once again, let's not get too attached to them:


Geraldine Shaw Smith was born in Utah, on April 24, 1913, to Napoleon Shaw and Ruth Terry. By 1930, the family had moved to Detroit. She married Carter Smith (also a musician) in 1940, and was, for a while, a member of the International Sweethearts Of Rhythm.

Edward Locke was born in Detroit on August 2, 1930, the son of Lillian Cobb Locke. He died in Ramsey, New Jersey on September 7, 2009.

Curtis Porter was born in Philadelphia in 1929 to William and Harriet Porter. He later changed his name to Shafi Hadi and ended up recording with Charlie Mingus and Hank Mobley.


A new year, a new group. 1953 saw a threesome that was usually called the Emitt Slay Trio, but also the Slay Riders (the first use of that name). The other members were Bob White (piano, organ, and vocals) and Lawrence "Jacktown" Jackson (drums).


Robert Lee White was born June 5, 1923 in Athens, Tennessee (near Chattanooga) to Ernest White and Laura King. When he filled out his World War 2 draft registration on June 30, 1942, his employer was the Blue Boar Restaurant in Cleveland; I suppose that was some sort of musical gig. Bob came to Detroit around 1938, and first made a name for himself as "Detroit Count". He died, in Detroit, on September 6, 1993.

[As "Detroit Count" he recorded "Hastings Street Opera" in 1948. This is revered by a lot of people, but is actually an incredibly stupid "song" (it's really a recitation). In it, the narrator goes into establishments all up and down Hastings Street and comments on them. But unless you lived in Detroit and hung out on Hastings, it won't mean a thing to you (and even if you had, there are no guarantees). For example: "Silver Grill. That's the only place you have to make the bartender and owner drunk before you can get a drink." This is not the height of hilarity.]

Lawrence Henry "Jacktown" Jackson was born in Detroit on March 21, 1925 to Dudley Jackson and Catherine Kendrick. When he registered for the draft in March 1943, he was working for a railroad. Jacktown died on July 4, 1994 in Cleveland. He was so well-known in Cleveland, that he was usually only referred to as "Jacktown" in ads. While Cleveland musicians gave him a tribute in February 1994, there was no obituary when he died only a few months later. I don't know if it's significant here, but the state prison at Jackson, Michigan was nicknamed "Jacktown".


On January 15, 1953, along with Jimmy Hamilton ("Mighty Man Of The Tenor Sax" [also clarinet]), the Emitt Slay Trio recorded a couple of sides for States in Detroit: "Rockaway Special" (an instrumental) and "All Too Soon". The latter song had been written and recorded by Duke Ellington in 1940, when Jimmy Hamilton had been part of his band. Duke would record the song again on April 14, 1953, when Jimmy was back with him. Since the Slay tune was never released, I don't know if there was a vocal on it.

A week later, on January 23, the Trio had another Detroit session, this time for Savoy Records. They recorded "You Told Me That You Loved Me", "My Kind Of Woman", "Running Rabbits", "Brotherly Love", and the first, unissued, attempt at "Male Call".


In February, States released "Rockaway Special", credited to "Jimmy Hamilton with Emit [sic] Slay and The Slay Riders". It was coupled with "Big Fifty", a Jimmy Hamilton-led instrumental. Bob White is playing the organ on it, but there's also a piano player who can be heard at the same time and an unidentified bassist. If Emitt is playing the guitar on that side, it's not evident.


Also in early February, Savoy rushed out "My Kind Of Woman", backed with "Brotherly Love". Both sides feature a lead by Bob White, with Emitt doing the second voice on "My Kind Of Woman". The label names the members as Bob White - organ and vocal; Emitt Slay - guitar; and Jackson - drums. For some reason, they didn't print Jackson's first name. The same would be true on their next record.

"My Kind Of Woman" is an interchange between Bob White, telling all about the latest girl he's met, and Emitt, saying he's heard it all before. "Brotherly Love" tells the sad story of a guy whose girl is actually in love with his brother.

The February 14, 1953 Cash Box had an article titled "Savoy 'Slay Trio' Disk Breaks Out":


New York - Savoy Records seems to have latched on to what could be one of the biggest r & b hits of 1953.

Reports started to trickle into the office late last week that "My Kind Of Woman" by the Emmett Slay Trio had broken wide open in Cleveland. Nate Kulkin of Ohio Record Sales, Cleveland [a distributor], reported on the telephone that he had rushed an order for 5000 after a tremendous reaction to deejay Moondog's [Alan Freed's] plays on the air.

Herman Lubinsky, prexy of Savoy Records, reports that orders from his distrib in Texas was in excess of 5000, orders from St. Louis totaled 3000 and his aggregate total for two days has reached 18,000. "All this", says Lubinsky, "without distribs having received a single sample disk. All the business was done by playing the etching on the long distance telephone."

The original acetate that Moondog broke the landslide which [sic; they meant "with"] was left with him by Lee Magid, a&r man, after he had cut the Slay Trio in Detroit.


While all this was going on, the Emitt Slay Trio was appearing at the Plantation Room (Detroit), from Feb 6-12, 1953. At the end of the month, they were at the Off Beat in Omaha, Nebraska.


The February 14 Billboard talked about "My Kind Of Woman": "New group kicks off with a rollicking gabfest record. The back and forth banter is great and the organ sets a good solid beat. This could be a big one and break fast. Flip is 'Brotherly Love'." Billboard's actual review was on February 21:


My Kind Of Woman (83): Blues has a funny set of lyrics which is bandied about by two members of the trio. Many will chuckle as the disk spins and the effort could attract loot. Good juke wax.

Brotherly Love (72): The Slay combo - organ, guitar and drums - gets a big sound in this rendition. They sell well and work up a bit of excitement as the grooves go by.


On the same date, Cash Box made the record its "Sleeper Of The Week" (along with the Crickets' "You're Mine"). The same Cash Box repeated the story about Moondog promoting the record and also told us that, because of it, the Gale Agency was now managing the group.

There was a big article about Emitt in the February 28, 1953 Pittsburgh Courier, titled "Emitt Slay Trio Clicks With New Blues Waxing":


NEW YORK - Guitarist Emitt Slay deserted the ranks of progressive jazz this week after taking another look at the soaring sales on his newest Savoy release, "My Kinda [sic] Woman", a clever blues tune that has passed the 40,000 mark despite the fact it was only released a few days ago.

Slay, who penned the tune in forty-five minutes to satisfy the demands of record biggies at Savoy, said: "I was really 'knocked out' by the response to the record."

During his fifteen years as a musician and bandleader, Slay has been a follower of the progressive school of music which has nurtured such greats as Kenton, Garner, Gillespie and Shearing.

"But now I'm strictly 'king of the blues'", quipped Slay, "Bop and the more subtle forms of progressive jazz still rate high with me, but writing and playing the blues seems to be my 'bread and butter'."

Slay's new tune was recorded by a trio, and is comparable to "Gabbin' Blues" [by Big Maybelle, with Rose Marie McCoy as the second voice], also enjoying extreme popularity [it was a hit at the time].

"That's why the company suggested I write 'My Kinda [sic] Woman'", commented Slay. "They wanted something to compete with the 'Gabbin' Blues.' Now, they tell me my new number may far surpass that record's sales.

Although he is quite a vocalist himself, crooning in the Nat (King) Cole vein, Slay threw the vocal assignment on "My Kinda [sic] Woman" to Hammond organist Bob White.

While White sings longingly of the kind of woman he'd like to have, Slay, sneaking in a few "progressive licks" on the guitar, ad libs humorous answers. When first heard in Gotham over Willie Bryant's show, the disc caused a minor panic at the switchboard with a number of listeners calling in to find out what the name of it was.

As a result of the record's early success, the Gale Agency has mapped out an extensive road tour for Slay and his trio to capitalize on the group's popularity. The tour begins later this month with a stint at the Stage Show Bar in Omaha, Neb.

In the ensuing weeks, Slay's trio will cover Missouri, Kansas, Ohio and portions of the South. Completing the threesome is Jacktown Jackson on drums.


Doesn't that press agent write nicely (although it's a shame he didn't know the title of the song)?

"My Kind Of Woman" was a hit, but, in spite of all the hype, it was only on the national charts for two weeks (March 21 and March 28), at #9 both times. However, look what it was competing with: #1 was "(Mama) He Treats Your Daughter Mean", followed by "Baby Don't Do It", "Let Me Go Home Whiskey", "Crawlin'", "Cross My Heart", and "Yes, I Know".

There was a cover version put out on Tivoli by Clarence Johnson & Ed Anderson (who was the bass of the Love Notes). It was a carbon copy, but not very well done.

The March 7, 1953 Detroit Tribune said: "Bob White is still mastering the organ at Uncle Tom's, along with Emit Slay Trio. They combine their talents to do 'My Kind Of Woman'."

March 9 found them at the City Auditorium in Atlanta; they (along with Billy Eckstine, Ruth Brown, and the Count Basie Orchestra) were there for just the one day. On March 13, the Trio opened at the Off-Beat Club in Montgomery, Alabama. The Alabama Tribune of that date said: "The Trio features a $5,000 special built portable organ that it carries along on all engagements."


The week of March 20, the group appeared at the Apollo Theater, joining the Buddy Johnson Orchestra, with Ella Johnson and Nolan Lewis. Apollo owner Frank Schiffman's comment was: "First appearance. Guitarist, drummer and organist who also sings the blues. Not well known. Registered fairly well."

On March 30, as long as they were in New York, they held another Savoy session. This time, they recorded "I've Learned My Lesson", "Be Mine Once More", "The Greasy Spoon", "Male Call" (the released version), and "I've Learned" (this is probably the same song as "I've Learned My Lesson", but it got its own master number). Once again, the session was overseen by Lee Magid.


In April, Savoy released "I've Learned My Lesson", coupled with "You Told Me That You Loved Me". The top side was an answer to "My Kind Of Woman", in which Bob White finds out that his woman isn't all that she seemed, getting the same kind of snarky comments from Emitt. The flip is a more standard R&B tune in which Bob gets burned again. Poor guy just can't find true happiness.

The Trio was at the Regal Theater, in Cincinnati, on April 10-11. Interestingly, Big Maybelle was also on the bill, advertised as singing "Gabbin' Blues". After that, it was another Regal: the Regal Melody Room in Columbus, Ohio, for a week.

"I've Learned My Lesson" was mentioned in the April 25, 1953 Billboard: "Group answers their current hit, 'My Kind Of Woman.' It's another banter disk and could meet with the same reception." Sadly, it didn't.

The Trio was at the Farm Dell in Dayton, Ohio on April 28, but I don't know for how long.


A Savoy ad for "I've Learned My Lesson" managed to get the title wrong: "I've Learned A Lesson". The record became Cash Box's "Sleeper Of The Week" (along with Peppermint Harris' "Goodbye Blues") in their May 2 issue. The only real problem with the review was this sentence: "A humorous bit of repartee with Slay soliloquizing and the fem offering funny and derogatory side comments." The reviewer didn't bother to read the label, which clearly stated that Bob White was doing the lead vocal, not Emitt Slay. Worse, he thought the answer voice (Emitt's) belonged to a woman!


The Trio was advertised at the Rainbow Grill in York, Pennsylvania from May 5, 1953 through the 9th. On May 11, they started a week at the Sportsman's Cocktail Lounge And Bar in Ambridge, Pennsylvania.

Larry Douglas' May 8 "Theatrically Yours" syndicated column said that they were now managed by Al Green, who also handled Lavern Baker, Todd Rhodes, T. J. Fowler, the Royals, and the Carols. Green had been the manager of the Flame Show Bar (and might still have been at this point).

But all was not sweetness and light. The June 4 Jet had this: "Biggest feud in show business is brewing between trio leader Emmitt Slay and his vocalist, Bob White, who is quitting to form his own group." Even though it appeared in Major Robinson's useless gossip column, and was hardly the biggest feud in show biz, the story was true.


In June, Savoy issued "Male Call", backed with "Be Mine Once More". Although Bob White is doing the leads, this time the label didn't have the individual names. Possibly that reflected the breakup.

"Male Call" is a song that's always annoyed me. It's about a soldier who's handed a letter and, because he can't read, asks someone to read it to him. It's from a friend in the states, telling him about all the wild things his wife is doing. Her antics are so bad that, at the end, the soldier shoots himself. At that point, the reader realizes that he gave the soldier the wrong letter. Considering how specific the points in the letter were, that soldier was pretty stupid to have believed it was talking about his wife. On the other hand, "Be Mine Once More" is another cute entry in their "banter" series (which even gives a nod to Willie Mabon's "I Don't Know").

Cash Box mentioned "Male Call" in their July 7 issue: "Savoy comes up with a new Emitt Slay Trio release, 'Male Call,' that should stir up some action based on the novelty of the etching and the Trio's last two records." The actual review came in the July 11, issue:


Male Call (B+): The Emmitt Slay Trio spin a recitation with a gimmick end. The theme is the G.I. who gets a letter from a friend. Missive tells of the carryings on of the G.I.'s wife and results in his suicide. Report, it turns out, was meant for another man. Done in a humorous vein. [Yes, a true laugh riot.]

Be Mine Once More (B) [However, for some reason, they gave the title as "You'll Never Know"]: This end is in the style used by the group on their previous two etchings. Lead singer is heckled and side is good for a chuckle.


I don't know who replaced Bob White, but on July 18, the Trio started at the Club Paradise in Atlantic City.


But then, the Trio disintegrated. On November 11, 1953, Emitt was part of a traveling revue called "Rhapsodies Of 1954", at the 16th Street School in St. Petersburg, Florida. The show starred ex-boxer Sugar Ray Robinson (now a dancer), the Count Basie Orchestra (with vocalist Bixie Crawford), and the Dominoes. The November 9 Tampa Bay Times called Emitt "One of the country's outstanding solo guitar acts...." It seems to have kicked off on November 2 in Raleigh, North Carolina, also playing Columbia, South Carolina on the 5th, Tampa on the 7th, Miami on the 8th, Fort Lauderdale on the 10th, and onward to other locations. However, the only times that Emitt's name was mentioned was for shows in St. Petersburg and Indianapolis (on the 29th). Otherwise, he was just buried with the rest of the cast.

The July 24, 1954 Chicago Defender said that the Emitt Slay Trio, along with the Midnighters, Lavern Baker, the 5 Swans, the 5 Dee-Jays, Nellie Hill, the 5 Jets, and Maurice King, was now managed by Phil Waddell, whose claim to fame was that he was once a dancer who balanced tables in his teeth. I'm not sure how good a manager he was, since there's not a single ad for Emitt Slay in all of 1954. Some of that has to fall on former manager Al Green, who was still there for some part of 1954.


But finally, the Trio (whoever they were) started at the Tic Toc Tap, in Sheboygan, Wisconsin, on July 25, 1955. The ad said they were "2 fellows and a girl". They were back there on August 29, still "2 guys and a gal".


They kept coming back to the Tic Toc Tap, opening again on April 10, 1956. This time, the ad didn't say a thing about their make-up.



When they played the Windsor Arena on May 12, 1956 (along with the Royal Jokers, the 3 Chuckles, and Todd Rhodes), it was as "Emitt Slay And His Group".



And then, they played the Palace. No, not that one; the one in Windsor, Ontario. On July 20 they appeared as "Emitt Slay and Delores Kay - The Slayriders" (well, the ad actually called them the "Slatriders", but you get the idea).

"Delores Kay" would soon be known as "Sweetie Dolores":


Sweetie Dolores was born Dolores Vernice Findley, in Toledo, Ohio, on August 20, 1930. Her parents, per her 1952 marriage record, were Donald Findley and Gladys Wright. (Note that it's also seen as "Findlay", but "Findley" is correct.) For what it's worth, on April 1, 1930, only a few months before she was born, her father married Marion Cook. By 1940, she was living in Detroit with her father, who was now married to Myrtle (don't you love a good soap opera?). On July 16, 1952, in Detroit, Dolores married William McKee (and I'm willing to bet that's where the "Delores Kay" came from; if nothing else, it was a good rhyme with "Slay"). In 1970, she'd marry John Batiste, and then Roosevelt Mack Steele in 1977. I believe that, as I'm researching this in December 2021, she's still alive in Lima, Ohio.


She ("Dolores 'Sweetie Dee' Steele") was the subject of an article in the March 26, 1998 Pensacola News-Journal. This was the story of her singing origin:


Then, one evening, she went with friends and family to a jazz club in Detroit. She was introduced to Emmitt Slay, a friend of her cousin. Slay began to talk to her about becoming a front singer for his successful jazz combo, the Slay-Riders

Slay became Steele's mentor, inviting her to his home, where she became close friends with his wife and family.

After about six months of vocal coaching, Slay put Dolores, whom everyone called "Sweetie" up on the bandstand, billed her as Sweetie Dee, and over the next 15 years, her contralto voice warmed audiences in Ohio, Michigan, Wisconsin, and Canada. Steele spent five or six nights a week singing with the group.


I can't find a single instance of her being billed as "Sweetie Dee" while with Slay. The article kind of implies that she was with Slay for 15 years, but she was on her own by 1960, and, after that, the singer with Jimmy Slaughter's band. Later inducted into the Jazz Hall Of Fame, she ended her career working with senior citizens in Pensacola, Florida, before moving to Lima, Ohio.

The Slay Riders were at the Roosevelt Lounge (Detroit) from November 2-4, 1956, and again the next weekend (November 9-11). On December 25, 1956, the Slay Riders appeared at the Coliseum in Evansville, Indiana. They were characterized as a 4-piece band, but no members were named.


But by January 18, 1957, when they began a stay at the Rite Spot Nite Spot in Kenosha, Wisconsin, it was "Emmitt Slay and His Slayriders, Featuring Sweetie Dolores".


There's no further trace of the group until late March 1958, when they did some recording for Checker Records. By this time, the group consisted of Emitt Slay (guitar), Frank Taylor (tenor sax), Oliver Wilson (organ), Robert Smith (drums), and Dolores "Sweetie" McKee. It would be interesting to know if this was the same Oliver Wilson, nicknamed "Toy", who'd been the original pianist for the 3 Peppers back in the mid-1930s.


The four songs were: "Honey Bun", "Ko-Pow", "Corn Pone Crazy Over You", and "Emitt's Boogie Woogie". Checker released the first two in August 1958 as by "Emitt Slay, Sweetie Dolores, And The Slayriders". They weren't reviewed.


Again, the group seems to disappear until turning up on Joe (Von) Battle's J-V-B label in mid-1959. They (Emitt Slay's Slay Riders with Sweetie Dolores) recorded at least "Don't Blame It On Me" and "If I Don't Want Your Loving", which were released around August.

It would be over a year before the group was heard from again. In the meantime, Sweetie Dolores was advertised, on May 25, 1960, as appearing at Detroit's Dearborn Pullman Bar, along with the George Benson Orchestra and the Sax Kari Orchestra. She was characterized as an "exotic vocalist", but it isn't clear if she was part of either orchestra.


The next time we hear of Emitt Slay is when he and the Slay Riders were in a battle of the bands with the Tony Lee Orchestra at Detroit's Gay Haven Supper Club on November 7, 1960. Supposedly that "battle" took place every Monday.

On February 16, 1961, Sweetie Dolores appeared at the Club Cadillac (Columbus, Ohio) with organist Jimmy Slaughter. She not only sang, but was now playing the cocktail drums (a small drum set played while standing).


Emitt and the Slay Riders spent a week at the Esquire Show Bar in Montreal starting on July 24, 1961. Also there was Frank Motley & His Motley Crew.


Emitt copyrighted a song called "Love At The Laundromat" on February 14, 1962. He wrote the music and Rick Pappas did the lyrics, but it looks like no one ever recorded it. (A song with the same title appeared in the movie "Rock 'N' Roll High School Forever", but it was written by someone else.)


Look who's coming (the ad said) to the Hub-Bub Lounge (Indianapolis) on June 11, 1962: it's Emitt Slay (spelled correctly for a change), His Guitar and Combo.



On November 21-25, "Emmet Slay And His 4 Sleigh Riders" were at the Playdium in Sheboygan (28 Lanes For Open Bowling ALL DAY Thanksgiving). The only name given was Miss Geanie Pearson, presumably his band singer. He was only there for the day, but don't worry: "Calypso Entertainment will be back for the weekend". I suppose they spelled her name incorrectly; I can't find a "Geanie Pearson" anywhere.


It doesn't really matter, since that was the only time she was mentioned. When Emitt Slay and his Rocking Slay Riders played the New Troc (La Crosse, Wisconsin) on December 15, 1962, his singer was "Dolores" (presumably Sweetie was back for a while).


But only a short while. In late January 1963, the Slay Riders recorded a couple of instrumentals for Atco Records, released in February. "The Downtown" and "St. Louis Blues - Hitch Hike" were dance craze tunes credited to "The Slay-Riders, featuring Slay 'N Page, The Piano Rage". The latter song was W. C. Handy's 1914 standard (although he might not have recognized it). It's a wonderful rocker, in which the Slay-Riders were augmented by some violins. "The Downtown" was written by Slay, Crewe, and Page; however this "Slay" was Frank Slay, Bob Crewe's songwriting partner. But I was able to use that to find out that "Page" was Betty Page, The Piano Rage.

Cash Box reviewed the record on March 2:


The Downtown (a "Best Bet"): This swinging, big band, boogie-woogie-styled rocker from the Slay Riders, featuring Slay 'N Page, the Piano Rage, is sure to make the teeners (and adults) sit up and take notice. Sock arrangement by Sid Bass. Side can really step way out.

St. Louis Blues - Hitch Hike ("B+"): More exciting big band sounds on this sparkling revival of the W. C. Handy classic.


Never another word about Betty Page anywhere.

In November 1963, "Emett Slay And His Slayriders" were at the Critics Club in Detroit.

A Detroit Free Press article on August 27, 1966 talked about a Talent Workshop run by Detroit's anti-poverty program and the Department Of Parks And Recreation. It said: "In a small room off the entrance, Emmett Slay, who has a small combo of his own, was teaching another professional guitarist how to read the simple scale."

On December 1, 1967, the Slay Riders opened at the Golden Horseshoe in Petoskey, Michigan; they'd be there for the entire winter season. Said the November 29 Petoskey News-Review, "The band plays the music of the 1940s - or today's, be it swing, jitterbug, jazz or rock." I guess the citizens of Petoskey liked variety in their music; also on the bill was polka king Frankie Yankovic and the Yanks. The blurb also claimed that Emitt had been with Louis Armstrong for four years (which is just a bit longer than nine months).


The December 14 Petoskey News-Review named the members of the band:


Levi Mann, on organ, played at the 20 Grand Night Club in Detroit more than 20 years, and has accompanied several big names in the entertainment business.

"Bunny" Cox, drummer, is from Windsor, Ont., Canada. He has performed with several top bands. [This is possibly Robert "Bunny" Cox.]

Miss [Joanne or Joan] Fleming has toured the night club circuit for about eight years.


It went on to say: "Slay has a larger orchestra, but he hand-picked The Golden Horseshoe group at the Douglas' request because they preferred a smaller band." (The Douglas family owned the club.)


But nearly a year later, Emitt was by himself at the Club Elegante in Dearborn, Michigan (just west of Detroit). The first ad was from September 6, 1968. Subsequent ads were from May 4, 1969, October 12, 1969, and January 19, 1970 (these last two said he was there on Mondays and Tuesdays). I imagine that he was there continuously during that entire period, because the same three acts had been advertised since September 1968. The January 1970 ad was not only the last time Emitt ever seemed to be advertised anywhere, but also the last ad for the club.

Only a few months later, on September 13, 1970, Emitt Slay passed away. There was a small obituary in the December 10, 1970 issue of Down Beat:


Guitarist Emitt Slay died in Detroit Sept. 13 of a heart attack. Born in Jackson, Miss., he started as a dancer, took up guitar in 1933, worked with many local bands including the Piney Woods Collegians, then went on the road with Hartley Toots and Duke Huddleston. He settled in Detroit in 1942 with Lanny [sic: s/b Lannie] Scott's Band, left to tour with Louis Armstrong, and returned in 1945, joining Milt Jackson in a group called the Four Sharps. When the vibist left, the group became the Emitt Slay Trio. He continued to lead his own groups intermittently, recording for Savoy and Checker Records. In recent years he was active as a songwriter.


This is the only reference I've ever seen about him starting as a dancer. The obituary in the September 26 Michigan Chronicle (which had a couple of photos of the funeral), named his wife as Daisy (Josie being long gone, I imagine), and also said he had a son, Leroy. (Unfortunately, they spelled his name "Emmit".) For what it's worth, his headstone has room for Daisy (born August 1, 1912), but, since there's no death date (and I refuse to believe she's now over 110), she isn't buried there and probably remarried.

You can't help but like the Emitt Slay Trio on Savoy. If you haven't heard the Sensation cuts, you should check out "Beulah" and "Looky Ploot"; they're on YouTube, but under Todd Rhodes.


Special thanks to Dan Kochakian, Robert Campbell, Sampson (https://www.spontaneouslunacy.net), and Victor Pearlin.



EMITT SLAY, AS GUITARIST WITH LOUIS ARMSTRONG - MOVIES, RECORDINGS, AND BROADCASTS IN 1944

"Atlantic City" a Republic Picture. Filmed in May 1944 in Los Angeles. It was released in September 1944.
Ain't Misbehavin'
Harlem On Parade
Rhythm For Sale

May 26, 1944 - broadcast from the Trianon Ballroom, South Gate, California.
No Love No Nothing
Is My Baby Blue Tonight
Blues In The Night
Keep On Jumpin'

May 19 - June 5, 1944 - AFRS "One Night Stand #240 / #253 - broadcast transcriptions from the Trianon Ballroom, South Gate, California.
Ain't Misbehavin'
Swanee River
Easy As You Go
Baby Don't You Cry
I Couldn't Sleep A Wink Last Night
A Pretty Girl Is Like a Melody
I Lost My Sugar in Salt Lake City
Keep On Jumpin'
No Love No Nothing
Blues in the Night
Don't Sweetheart Me
I'll Be Around

June 7, 1944 - ABC "Victory Parade Of Spotlight Bands" #537 - broadcast from Stockton Fields, California.
King Porter Stomp
It's Love, Love, Love
Ain't Misbehavin'
When It's Sleepy Time Down South

"Pillow To Post" - a Warner Bros. movie. Filmed in August 1944; released June 1945.
Whatcha Say

August 9, 1944 - recorded in Los Angeles:
Groovin'
Baby Don't You Cry
Whatcha Say

August 18, 1944 - ABC "Victory Parade Of Spotlight Bands" #599 - broadcast from Fort Huachuca, Arizona.
Louise
Goin' My Way
Sweet And Lovely
Groovin'
Is You Is Or Is You Ain't My Baby

September 12, 1944 - ABC "Victory Parade Of Spotlight Bands" #620 - broadcast from Camp Reynolds, Pennsylvania.
Perdido
Me And Brother Bill
Time Alone Will Tell
Is You Is Or Is You Ain't My Baby
Ain't Misbehavin'
King Porter Stomp

October 5, 1944 - ABC "Victory Parade Of Spotlight Bands" #641 - broadcast from Tuskegee Air Base, Alabama.
Keep On Jumpin'
Swingin' On A Star
Sweet And Lovely
Confessin'
It Had To Be You

October 15, 1944 - AFRS "Yank Swing Session" #94 (unknown location)
Solid Sam

October 26, 1944 - ABC "Victory Parade Of Spotlight Bands" #658 - broadcast from an unknown location in Texas
Louise
Dance With The Dolly
I'll Walk Alone
Lazy River
Is You Is Or Is You Ain't My Baby




EMITT SLAY RECORDINGS
SENSATION (Emitt Slay with Todd Rhodes & His Toddlers)
38 Beulah / [Brenda - Todd Rhodes] - 8/50
Also issued on Regal 3294 - late 50
39 Looky Ploot / [Belle Isle Boogie - Todd Rhodes] - 10/50
Also issued on Modern 20-780 - ca 11/50

STATES (Jimmy Hamilton with Emit [sic] Slay and The Slay Riders)
113 Rockaway Special / Big Fifty [only Jimmy Hamilton is credited on this side] - 2/53

UNRELEASED STATES
All Too Soon (recorded January 15, 1953)

SAVOY (Emitt Slay Trio)
886 My Kind Of Woman / Brotherly Love - 2/53
892 I've Learned My Lesson / You Told Me That You Loved Me - 4/53
1101 Male Call / Be Mine Once More - 6/53

UNRELEASED SAVOY
Running Rabbits (recorded January 23, 1953)
Male Call - first try (recorded January 23, 1953)
The Greasy Spoon - (recorded March 30, 1953)
I've Learned - possibly a different version of "I've Learned My Lesson"; it got a separate master number - (recorded March 30, 1953)

CHECKER (Emitt Slay, Sweetie Dolores, and the Slayriders)
898 Honey Bun / Ko-Pow - 8/58

UNRELEASED CHECKER
Corn Pone Crazy Over You (recorded March 1958)
Emitt's Boogie Woogie (recorded March 1958)

J-V-B (Emitt Slay's Slay Riders with Sweetie Dolores)
5002 Don't Blame It On Me / If I Don't Want Your Loving - ca 8/59

ATCO (The Slay-Riders, featuring Slay 'N Page, The Piano Rage)
6255 The Downtown / St. Louis Blues - Hitch Hike - 2/63





Unca Marvy's Home Page
More Articles