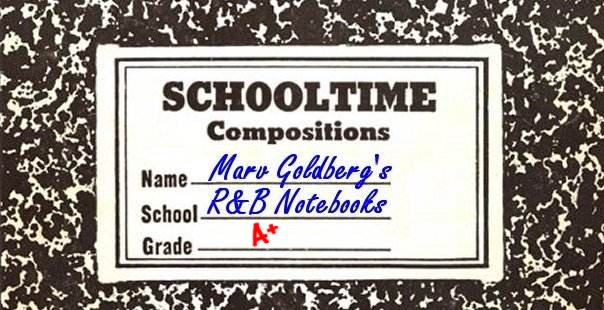 The Love Notes


By Marv Goldberg

Based on an interview with Ed Anderson


© 2003, 2009 by Marv Goldberg

Throughout the history of Rhythm, & Blues, there have been several groups with the name "Love Notes." However, most collectors would agree that the finest of these was the Love Notes that recorded "Surrender Your Heart."

Hailing from the Roxbury section of Boston, they were all neighborhood friends who sang on the corners of the Kendall Street Housing Project. The original members were: Bob White (tenor lead), Walter Taylor (tenor), John Davis (second tenor and bass). Buddy Holt (baritone and second lead), and Wallace Rose (baritone). Starting in early 1952, they began practicing songs by the Orioles and the Ravens, as well as pop and modern harmony arrangements by the 4 Freshmen and the Bluenotes (a French jazz group). Soon, they were working talent shows as well as local high school and DJ gigs.


In late 1952, their only personnel changes took place. Buddy Holt was replaced by bass Ed Anderson, and Walter Taylor was replaced by tenor Teddy Santos. Both Anderson and Santos had also been neighborhood friends, so there was little time wasted in the transition. (Buddy Holt joined the Air Force and was with a group called the Statesmen in Tokyo. This group also included Curtis McNair, a future member of the Titans and Charlie Fuqua's Ink Spots. One of the songs the Statesmen sang was the Love Notes' arrangement of "The Nearness Of You".)

Let's let Ed Anderson tell the story:

We were all neighborhood friends. The guys were all from Roxbury. We sang on the street corners of the housing projects for a long time. I don't remember who it was who suggested we ought to stop fooling around and try to do it for some money. We had some interesting neighbors. For a bit, it was an aggravation for some of them, but others used to encourage us. They'd make sandwiches and stuff just to get us to sing longer.

We got to fooling around practicing songs. At that time, some of the favorite groups were the Orioles and the Ravens and some of the pop groups. Those were groups that we idolized.

We started working DJ gigs and record hops. One of the DJs is still on: Dave Maynard. He was one of the guys that helped us quite a bit in terms of local exposure. Symphony Sid was around in the Boston area at the time. We did a lot of little record hops and talent shows.

The Love Notes practiced mostly old standards, like "Danny Boy", "When The Swallows Come Back To Capistrano", and "One World." They used these for warm-up songs at gigs. Although they felt that R&B would be more saleable, Ed said that these songs always went over very well with audiences.


For a while, they managed themselves, but finally ended up with Cecil Steen (future owner of Pilgrim Records). He was the one who got them their first recording contract in early 1953, a chance to do some of the hits of the day. They recorded a few sides in Boston, among them the Crickets' "You're Mine" (led by Bob White), the Clovers' "Crawlin'" (led by John Davis), and Amos Milburn's "Let Me Go Home, Whiskey" (led by Wallace Rose and mistitled "Let Me Go Have Whiskey"). Wallace also got to do a solo with "I Cross My Heart" and Ed Anderson was half of a duet (with Clarence Johnson) doing the Emitt Slay Trio's "My Kind Of Woman." A friend of theirs, Ronald Gill (who wrote "Surrender Your Heart") did "Going To The River." These were subsequently released on budget EPs on the Family Library Of Recorded Hits and the Tivoli labels.

They also had a sometime piano player by the name of Larry Hinkson.

Larry was a local guy who thought of himself as something of a songwriter. He wrote outlandish songs. He came around bringing some songs for us to hear. We committed ourselves to do a couple of his songs, just to sing them. At that time, we had a guy playing guitar named Jimmy Williams. Hinkson got the idea that no one else could play the pieces like he could, so we said "OK, we'll hire you on as a piano player for us." Now, he wasn't any better as a piano player than he was as a songwriter. We hung on to him, but he was just a pain in the neck. This guy was looking out for his own interests.

We had a guy who did an enormous amount of arranging for us: Preston "Sandy" Sanderford. He's a very quiet giant. He helped us tremendously with a lot of arrangements.

A guy who managed us for quite a while was Cecil Steen. In those days, we were cautious of anybody wanting to manage us or be an agent because of the rip-offs. We preferred that if we were going to make a mistake, let us make it on our own, rather than have you make a mistake and get paid for it.

We did quite a few demos and we did backup for local singers. We worked local clubs here: the High Hat (at 566 Columbus Avenue), which was a jazz room, Eddie's Paradise, Basin Street South, the old Latin Quarter, and Storyville. We worked with such people as Duke Ellington, Carmen McRae, Lionel Hampton, and Dinah Washington.

Next, Cecil got them a recording session with Imperial Records, for whom they recorded Ronald Gill's 'Surrender Your Heart' (led by Teddy Santos) and 'Get On My Train' (led by John Davis), which had been written by 'Sir Lawrence Hinkson.' Actually, it looks more like the two tunes were recorded locally in a private session and Steen made some kind of a deal with Imperial to lease them.

The disc, released in September 1953, was reviewed on October 10 "Train" was the favored side, while "Surrender" was only ranked "fair." Other reviews that week went to Berdell Forrest's "Be Cool My Heart", Richard Berry's "One Little Prayer", the Hunters' "Down At Hayden's", and Roscoe Thorne's "Dolores."

The record did well locally and the Love Notes started to go on the road. This proved somewhat difficult, since they all had regular day jobs and had to really scramble to get back in time from one-nighters all over New England, New York, and Philadelphia.

We were gigging throughout the New England area. We did resort gigs. This was just a side thing to us.

We got fired from our jobs more than once for missing two or three days from work. We were, I guess you could say, the most "ill" young people you'd ever see. We were constantly getting into trouble. Wallace and I had a job with a machine company and Wallace had to go to New York. He was setting up a potential recording session of some kind. Anyhow, I covered for him by saying he had taken ill with food poisoning. Wallace was gone for about three days. When he got back, it turned out that the company wanted to see and hear the whole group. So we all took off and when we got back, the guy wanted to know if food poisoning was contagious. We both got fired.

During the first week of July 1954, the Love Notes were part of a show put on by Jerry Flatto, of Boston Record Distributors. Held at the West Roxbury Veterans Hospital, they shared the stage with Charlie Applewhite, Cindy Lord, and Pat O'Day.

On August 21, 1954, Eddie Heller, owner of Rainbow Records announced the signing of the Love Notes. The deal came, once again, through Cecil Steen. This alliance produced two records (on Rainbow's Riviera subsidiary), both of which again did well locally. (There is still no answer to why the Riviera records were released six months before Heller announced the start of the label in Billboard with the Five Crowns' "Oo Wee Baby." Actually, Riviera, as an affiliate of Rainbow, existed in 1950, when it was announced that big band singer Bob Eberle had been signed to it. It had started out life as a new company called Gay Records in early June; a week later, it had been renamed Riviera.)


"Sweet Lulu" (led by Ed Anderson) and "I'm Sorry" (fronted by Bob White) were released, on Riviera, in August or September 1954. The disc would be reissued on the parent Rainbow label in October.

October also saw the release of their second Riviera platter: "Since I Fell For You" (led by Teddy Santos), backed with "Don't Be No Fool" (led by Wallace Rose). These were reviewed on November 11 (both "good") along with the Spiders' "21", the Cookies' "All Night Mambo", the Nuggets' "So Help Me I Love You", the Wrens' "Beggin' For Love", the 5 Willows' "Look Me In The Eyes", the Peacheroos' "Every Day My Love Is True", and the Solitaires' "Chances I've Taken."

Sometime in 1954, the Love Notes recorded several songs at Boston's Radax Studios; none of these was ever released. The sides which have survived are "Star Of Love" (written by Hinkson; somehow he also got Roy Hamilton to record this), "It's So Good", "Baby Stop Your Crying", "The Nearness Of You", and a re-make of the Clovers' "Ting-A-Ling." They also did at least one back-up session in Boston for a local R&B group called the Dean Earl Trio.

Of course, there was competition. When they were in New York for an appearance, Clyde McPhatter told them of another local Love Notes group (which was too early to have been the Holiday group). Clyde assured them, however, that they had no cause to worry.

Being on the road can be a grinding, frustrating experience. However, there usually are some moments which are better remembered than others:

We had one gig (I think we were in Newport, Rhode Island) for a Masonic group. It was a cabaret where there's eating and drinking at tables. We did two shows. The second time around, Wallace had been tipping a little bit too much. Wallace misjudged himself, backed up and tipped over off the stage, came down onto two tables, and never missed a beat. Picked himself up, smiled at the folks who were getting up off the floor, got back on the stage, and did it all so calmly that everyone thought it was part of the act.

We were gigging at a resort area down at Cape Cod and at this time, there was a song out called "Shake A Hand." [This would have been around the fall of 1953.] Teddy used to do the lead on that. It was a Sunday afternoon and we had been practicing it, but we had never intended to do it at this time. Teddy broke into it. We did it a cappella. The bartenders and waitresses put down their ashtrays and we had the whole room, which had about two to three hundred people. It was a shock to me to see what happened. We had them snake-dancing around the whole hall, shaking hands, and holding on, and singing together. We put it in our repertoire. Something close to it happened after that, but never anything as devastating as that first time, seeing all those people swaying and moving. Teddy had them in the palm of his hand.

We were in Philadelphia and we had to chase an agent up two or three streets to get our dough. He was taking off on us.

Larry Hinkson called himself our manager for a while. He once tried to take the money and run. Johnny Davis was a hot-headed guy, very short-tempered. Johnny literally turned Hinkson up by his heels and shook the money out of him.

Another time, we were in the Port Authority bus station in New York. Bobby White had all the money. We had just come from a gig. We had all our stuff and we were waiting for a bus to go back to Boston. Bob had to go to the men's room and, as he started there, we noticed two or three guys had all the intentions of mugging Bob. But the muggers became the muggees. We took their shoes and socks. I remember Wallace took a belt off one guy and was gonna hang him with it when we stopped him. Johnny took the pants off another guy. We laughed all the way back to Boston. These guys, between them, had about sixty dollars in their pockets and one had one of the biggest folding knives I've ever seen.

We had instances where we were doing a gig and some girls took the clothes right off our backs. Teddy had a pair of cufflinks a girl was trying to get and she ripped the French cuffs right off his shirt.

One time it was snowing like hell and we had an automobile accident. Larry Hinkson was driving his father's car. We had some guitar equipment and microphones and some amplifiers in the trunk and Hinkson lost control of the car. The damn thing skidded on the ice and we ran head-on into a tree. We hit so hard that a microphone stand came through the back seat and stuck right between two of the guys. I was worried about Bob, who had bumped his head on the windshield and I wanted to know if everybody was all right. Hinkson jumped out and started crying about his father's car. That's all he was worried about, his dad's car. A few weeks later, Hinkson called a meeting. He wanted everyone to chip in for repairs. After the gig, we all went to doctors with outlandish claims of injuries to collect insurance money. It turned out that Hinckson's father not only wanted us to pay for the car, he didn't want us to sue his insurance company! That was one of the last times we had any involvement with Hinkson 'cause we were gonna kill him then.

[Note that Hinkson then gravitated to the Sophomores. He'd eventually end up as a street person calling himself "The Reverend Larry Love."]

Their final known recording session, in 1956, found them backing up bass singer Jan Strickland on "Love Me Baby" and "Peter." When the record was released on the local Hub label, it was by "Jan Strickland and the Shadows."

Finally, Uncle Sam intervened and the Love Notes lost Wallace Rose and Bobby White to the draft. The others looked around for replacements, but since the sound was never the same, they decided to wait for Wallace and Bobby to be discharged. However, by that time, interest in the whole project had flagged.

Although they gave up singing together, the guys remained friends down through the years.



DISCOGRAPHY
FAMILY LIBRARY OF RECORDED MUSIC (a 6-track EP) - early 53 (also Tivoli 1040)
1040 Crawling (JD) [mistitled; should be "Crawlin'"]
Going To The River - Ronald Gill]
[Softly - Nats Walker Ork.]
[Baby I'm Doin' It - Margie Anderson]
You're Mine (BW)
[Yes I Know - Margie Anderson]

TIVOLI (a 6-track EP) - early 53
1041 Let Me Go Have Whiskey (WR) [mistitled; should be "Let Me Go Home Whiskey"]
[I Cross My Heart - Wallace Rose]
[Hound Dog - Naomi Lewis]
[My Kind Of Woman - Clarence Johnson & Ed Anderson]
[Mama - Naomi Lewis]
[I Don't Know - Paul Robinson]

IMPERIAL
5254 Surrender Your Heart (TS)/Get On My Train (JD) - 9/53

RIVIERA
970 Sweet Lulu (EA)/Tm Sorry (BW) - 54
975 Since I Fell For You (TS)/Don't Be No Fool (WR) - 10/54

RAINBOW
266 Sweet Lulu (EA)/I'm Sorry (BW) - 10/54

HUB (local Boston label; as Jan Strickland & Shadows)
556 Peter/Love Me Baby - 56

UNRELEASED 1954 RECORDINGS
Star Of Love
It's So Good
Baby Stop Your Crying
The Nearness Of You
Ting-A-Ling

LEADS: BW = Bob White; JD = John Davis; TS = Teddy Santos; EA = Ed Anderson; WR = Wallace Rose




Unca Marvy's Home Page
More Articles