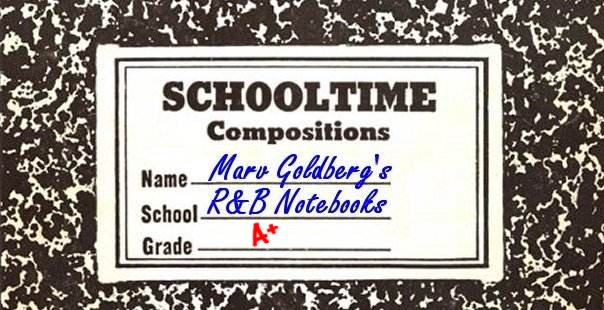 The James Quintet
By Marv Goldberg

© 2022 by Marv Goldberg
The James Quintet is a good example of the groups around in the 1940s. Although they were quite popular back then, their origins are lost to time and the group is mostly forgotten today. (And no, after all my research, I still have no idea why they were called the James Quintet.)


The first we hear of them is in the April 9, 1948 New York Daily News:


The James Quintet, newest hot Negro musical combo that counts a tipple (kind of mandolin) among its instruments, debuts at Le Ruban Bleu Monday [April 12].


This was echoed in the April 10 Hanover (Pennsylvania) Evening Sun:


The James Quintet, hailed by expert appraisers of contemporary musicianship, as the most exciting musical ensemble to invade New York in many years, will make their first professional appearance anywhere, at the Ruban Blue [s/b Le Ruban Bleu] next Monday [April 12]. [Another act on that show was Judy Gershwin, the sister-in-law of George and Ira.]


This all sounds straightforward enough, but it isn't. [Remember, as an aside, "hailed" by unnamed "experts" has no meaning whatever.] Le Ruban Bleu was a high-class spot and wouldn't have hired just anyone. They must have been appearing somewhere prior to that.


Going back a bit, on January 23, 1947, in Washington, DC, a song ("Everything Is Alright") was copyrighted in the names of five men: Thomas LaGon, Danny Johnson, Edward Johnson, Charles Hooser, and Thomas Harrod, These are the five original members of the James Quintet, who were on all their initial (and possibly subsequent) recordings. Since the date is January 1947, they must have been together in 1946, but I can't find any mention of either the James Quintet or any of the individuals that far back. We'll see an exception to this below (and, of course, they could have been performing under some other name). I can't prove this, but my best guess is that the song was copyrighted, in their names, by a record company for which it had been recorded. We'll probably never know.


Here's one of those blurbs that use a lot of words to say nothing in particular. It's Jack O'Brian's column, as printed in the April 16, 1948 Bristol, Tennessee News-Bulletin:


There's one of those documentary film dramas on the Satenstein front cinema burner, and to top, or bottom, everything else, he's keeping a mitt on the night club pulse by managing a swing quintet, the James Boys, who are hopefully getting ready to set Broadway on its ear, or at least that portion of the Main Stem's aural cavity which can wedge its way into the tiny Le Ruban Bleu. [He's talking about Frank Satenstein, a 24-year-old Broadway and movie producer, who was president of Marathon Pictures. This is the only time that Satenstein's name was associated with the James Quintet.]


On April 26, they were replaced, at Le Ruban Bleu by Day, Dawn & Dusk. By May 14, the James Quintet had traveled north of the border. The May 15 Montreal Gazette said: "On the entertainment side the Tic Toc provides continuous entertainment from 8:30 until closing. This week the famous James Quintet is on hand, direct from the Ruban Bleu in New York, with some of the smoothest rhythm this side of Basin Street."

They were still at the Tic Toc on May 30 when they appeared at a cancer benefit. The MC was Jackie Kahane and a special guest was former heavyweight boxer Jack Dempsey.

In July 1948, they appeared at Ciro's, in Philadelphia. The July 23 Philadelphia Inquirer said:


Comics have used the Kinsey Report for countless gags, of course, but the James Quintet at Ciro's is offering the first song we've heard about the study. This unit has an unusual makeup - four mandolins and a string bass. The men have a nice vocal rhythm and they get some amazing notes and tones out of mandolins which - come to think of it - we haven't heard for a good many years.


The writer was wrong; there was only a single mandolin. The rest of the instruments were two tipples, a tenor guitar, and that string bass. The tipple was a very popular instrument with jive combos in the 1930s and early 1940s, but was fading by this time. So what's a tipple? The answer was given in my Spirits Of Rhythm article:


Several of the Spirits played the tipple, an instrument that was very popular in the 1930s. Also spelled "tiple", it looks like a large ukulele, but usually has 10 strings (arranged in sets [called "courses"] of 2, 3, 3, 2), although different kinds can have 4, 6, or 12 strings. According to François Moret (Martin Tiple Blogspot), tipples use steel strings and were, therefore, louder and easier to hear in a theater than ukuleles, which used gut strings in the 1930s. The strings in each 2-string course are tuned to the same note; in the 3-string courses, one string is tuned to the same note as the other two, but an octave lower. The multiple strings give both volume and a peculiar sound due to the fractional time interval the nail or pick takes to hit each of the strings of a course. Also, with the octave tuned courses, you have a kind of  honky-tonk piano sound. (Also note that many articles used the alternative spelling "ukelele".)


A tenor guitar was a regular-sized guitar body with the neck of a four-stringed banjo attached (most major guitar makers produced them).


Now that the music lesson is over, let's take a look at the members. They wouldn't be identified in the press for a few more months, but since I've already mentioned their names, here they are:


Danny Johnson (tenor guitar): Born November 3, 1928 in Washington, DC. When he registered for the draft in November 1946, he was working at the Club Madre in DC.


Edward Johnson (mandolin): Born November 3, 1928 in Washington, DC. When he registered for the draft in November 1946, he was working at the Club Madre in DC. I suppose I should mention that the Johnson brothers were fraternal twins.


So who was at the Club Madre at the time of the Johnson Brothers' draft registrations? It was a group called Robbie Robinson's Metrotones (a local Washington, DC group, per one columnist), which was there for three weeks. Jay Bruder said: "Odessa Madre didn't advertise very often in the Afro. She didn't need to. She sold sex, hard drugs, and booze. Music was a cover." In an actual Club Madre ad, the Metrotones were referred to as a quartet, so it couldn't have contained all the James Quintet members. Sad to say, as usual, "we may never know".


Charles Hooser (tipple): Born November 27, 1916 in Statesville, North Carolina. When he registered for the draft in October 1940, he was working in a pool hall in Winston-Salem, North Carolina.

Thomas Harrod (tipple): Born May 27, 1933 in Hyattsville, Maryland. In 1940, he was still living there, but there's no draft registration for him, since he was too young.


Thomas Couleen LaGon, Jr. (string bass): Born February 14, 1912 in St. Thomas, Jamaica (British West Indies). At the time of his October 1940 draft registration, he was living in Washington, DC and unemployed. It's possible that he was the fourth member of the Metrotones.


On August 27, 1948, they began a week at Club Nomad, in Atlantic City, New Jersey. The August 28 Atlantic City Press said:


The new show at the Club Nomad is welcomed by those who want something a little different - a little off the beaten path. The James boys, billed as the James Quintet, are that "something". This group specializes in unusual vocal harmonies and trick string instrument ensembles. They even do some very rhythmic mandolin playing.

The Nomad appearance of the James Quintet is their first this far East [?]. But the enthusiasm they're building has promised that it won't be their last.


With only a few known appearances, the James Quintet was snapped up by Decca Records' Coral subsidiary and had three sessions in October, at which they recorded nine tunes. The six titles with asterisks were copyrighted, in the names of all five members, on December 15, 1948.


October 18, 1948: "Tell Me Why", "Pleasing You (As Long As I Live)", "Don't Worry"*, "Oo Bop Choo Dop"*, and "Darling"*.

October 21, 1948: "I'm Just A Fool"*, "Papa's In The Kitchen"*, and "Remember When"*

October 30, 1948: "Bewildered"


Since Decca hadn't yet settled with the musician's union (remember, 1948 was a strike year in which union musicians were forbidden to record), either Decca was doing this in defiance of the union or the James Quintet weren't union members. (As recently as September 25, Decca had announced cutting a capella sessions with the Mills Brothers, the Ink Spots, and Dick Haymes.)


In November, the first James Quintet record -- "Pleasing You (As Long As I Live)", backed with "Bewildered" -- was released on Coral's 65000 R&B series.

An interesting blurb appeared in the November 18 Washington, DC Evening Star:


The James Quintet, which used to be the instrumental and vocal background for Ella Fitzgerald, is on its own now and winning considerable plaudits from its audience at the Cross Roads. The James Quintet is composed of people named Thomas LaGon, Danny and Eddie Johnson (who got their musical start while students at Shaw Junior High School here), Thomas Harrod and Charles Hooser. We don't know what happened to James. [Even then, they couldn't figure it out.]


I want to believe that the part about backing up Ella Fitzgerald is true, but there's nothing else in writing about it.


In late November 1948, the James Quintet appeared at Jerry Marsh's Show Lounge in Utica, New York. "If you like music in the Ink Spots manner, you'll go for the music that these boys play" went the ad.

1949 started with a re-release of "Pleasing You" and "Bewildered", but this time on Coral's regular 60000 series. Since their Pop series and their R&B series would have had different distributors, Coral must have thought that the record stood a chance in the Pop market.

The sides (in the R&B series) were reviewed in the January 22, 1949 Billboard:


Pleasing You (73): Easy harmonizing on the Lonnie Johnson ballad should nab some box coin.

Bewildered (59): Not much here, as group misses the interpretation.


Another January Coral release was "Tell Me Why", coupled with "Oo Bop Choo Dop", also in the Pop series. "Choo" was their bow to the Be-Bop craze, and spotlighted their instrumental abilities (in a class with the Spirits Of Rhythm, but a decade too late). They were reviewed in the March 12 Cash Box:


Welcome change in this grand blues disk with the James Quintet doing themselves grand honors for a grand hunk of melodic instrumental effort. [Can you use "grand" three times in one sentence, boys and girls?] On the topside, "Oo Bop Choo Dop", the boys kick off in speedy tempo and carry the unique blues vocal away over the line with some of the best instrumental work yet heard. This is a side that's sure to please lots and lots of customers in locations all over the land. On the flip, "Tell Me Why", the boys slow the tempo 'way down and let their tenor turn in one of the best vocal jobs yet heard. This side will be played for a long time to come, and may even be termed "topside" by the ops [juke box owners] who are sure to latch on.


In early April 1949, the James Quintet appeared at the Golden Hour Cocktail Lounge in Jamaica, Queens, New York. On April 18, they started a two-week stay at McVan's in Buffalo, New York. The May 1 Buffalo Courier said: "The James Quintet, vocal and instrumental combination, is held over at McVan's. Eddie James [sic] is a featured vocalist." Eddie Johnson's photo also identified him as "James".

The May 1 San Bernadino County Sun finally got around to mentioning "Tell Me Why":


CORAL: "Tell Me Why" - James Quintet vocal group.

The tune is an old theme - the platter is a comparatively new Decca subsidiary that is going strong in the east - and in this case, they go well together, with the James Quintet thrown in for good measure - and the measure is pretty good.

A nice bit of sticky questioning that seems to fit the particular talents of this group quite well. Try it, then if you don't like it - "Tell Me Why". And, you can take that last sentence literally.


The above only goes to show how cheap newspaper space was.


In August 1949, Coral re-released "Tell Me Why" in it's R&B series, but this time with "Remember When" as the flip. Remember when I mentioned that "Remember When" was one of the songs copyrighted on December 15, 1948 in the names of the group menbers? When the record was released, the writer credit went to "Hudson - DeLange - Mills". (As well it should have, Eddie DeLange had recorded the song with the Hudson - DeLange Orchestra, on Brunswick, in 1936. Presumably someone at Coral had mistakenly attributed the song to the Quintet when the copyright forms were filed.) The re-release of "Tell Me Why" was meant to compete with the version by Eddy Howard, which was beginning to do well in the Pop field. (Note that it's a different song from the 4 Aces' 1952 hit.)

Cash Box reviewed the disk on September 24:


Vocal harmony by The James Quintet is shown in excellent manner on this side, titled "Tell Me Why". The tune, rapidly rising in popularity, gets a wonderful sendoff by the vocal group as they purr the slow, infectious wordage in tones that add up to juke box play. It's a smartly-soothing ballad, and should prove to be a front-runner among song hits. The flip has the combo turning in another top-notch vocal rendition on a tender ballad. "Tell Me Why" for the moola.


But, moola or not, the James Quintet left Coral, to record for Derby Records. In early November 1949, they waxed "I'm Just A Fool", "Paw's In The Kitchen", "Don't Worry", and "Let's Put Our Hearts On The Table ". Both "Don't Worry" and "Paw's In The Kitchen" (as "Papa's In The Kitchen") had been recorded for Coral the previous year, but not released.


Later that month, Derby released "I'm Just A Fool", backed with the raucous "Paw's In The Kitchen". Derby finally got around to announcing their signing in the November 26 Cash Box: "Derby Records pacted the James Quintet, formerly with Coral Records. Group is a hot one - watch 'em."

The disk was reviewed in the December 24, 1949 editions of both Billboard and Cash Box:


I'm Just A Fool (BB; 84): Easygoing, beatful ballad has the ingredients of a first-rate nickel-nabber.

Paw's In The Kitchen (BB; 76): Jump novelty has beat and enthusiasm, although it's on the rough, loose-jointed side.

Cash Box (no ratings): Top notch vocal harmony of this group makes this pair hot contenders for juke box honors. It's the James Quintet, turning in a scintillating bit of vocal work on "I'm Just A Fool" and "Paw's In The Kitchen". There are no A or B sides to this pair - both spell coin play from the word go. Top deck has the group doing a moderately tempo'd bit, with the refrain echoing splendidly. Flip has a bit of the novelty in it, and makes for easier listening pleasure. Disk is a hot one - ops should get it.


The week starting March 1, 1950, the James Quintet joined Rose Murphy ("The Chi Chi Girl") and Andy Kirk's Orchestra at Harlem's Alhambra Theater.

From there, they went to the Baby Grand and participated in a March 10 benefit show for the Claremont Community Center. The whole Baby Grand cast was there, including MC Nipsey Russell, Eddie "Lockjaw" Davis, and Lu Elliott.


In April 1950, Derby issued "Don't Worry", coupled with "Let's Put Our Hearts On The Table". They were reviewed in both trades on April 29:


Don't Worry (BB; 72): Undistinguished material is competently dispensed by the good male group.

Let's Put Our Hearts On The Table (75): Ballad makes romance a card game. Group offers a good deal. [cute]

Cash Box (no ratings): Vocal harmony of the James Quintet is top drawer material for music ops. Both ends of this platter are expertly handled and should result in peak play. Top deck ["Don't Worry"] whirls in slow tempo with some smooth sentimental lyrics seeping thru. Coupling echoes the same patter and has more velvet vocal work by the group. Ops should get with this one!


Here's a useless sentence from the September 16, 1950 New York Age: "The James Quintet may be heard from soon now that they're under new (and quite charming) management". Would it have hurt them to have named that new (and quite charming) management?

The group's only known foray into television was on October 27, 1950, when they were one of the acts on NBC's "Versatile Varieties". It also had Gus Van, Bob Russell, Moke & Poke, and Honey Boy Thompson.


December 11 found The Famous James Quintet opening at the Glass Bar in Wilkes-Barre, Pennsylvania.

On May 17, 1951, the James Quintet had a session for Decca Records (parent company of their former home at Coral): "A Neighborhood Affair", "I Could Make You Care", "Drop A Penny In The Wishing Well", and "You Make Too Much Noise When We Kiss".


The next month, Decca released "A Neighborhood Affair", backed with "You Make Too Much Noise When We Kiss". Both sides were led by Danny Johnson, the first time a lead vocalist was identified.


They were at the American Legion Hall in Shippensburg, Pennsylvania on July 20-22, 1951, hastily thrown in to replace the Playboys, who were scheduled, but couldn't make it. We next hear of them at Ricardo's in Lansford, Pennsylvania on September 11. The ad said they'd just been at the Windsor Hotel in Ontario.


Decca issued the other two recordings ("I Could Make You Care" and "Drop A Penny In The Wishing Well") in September 1951. The top side was led by Eddie Johnson and the flip by Danny Johnson. Strangely, neither Decca record was reviewed.


Probably on October 7, they started at the Cadillac Cocktail Lounge in Cumberland, Maryland. I don't know how anyone knew to go and see them, because the only Cadillac ad was printed on the last night of the engagement, October 13.

From there, they went somewhere in Baltimore. I can never fathom newspaper blurbs that should tell you something, but don't. This one is from the Baltimore Afro-American of October 20, 1951: "The James Quintet, Decca Recording artists, currently playing a downtown spot, began in Baltimore about two years ago and now ranks high among the small vocal-instrumental groups of the country." Where were they playing? I guess it wasn't important; who'd want to see them anyway? Of course, we now know that they didn't start "two years ago", since they'd copyrighted a song in January 1947. Did they start in Baltimore? Again, who knows?


However (finally, I get to use that word in a good sense), the same blurb had the only photo of the group ever to make a newspaper (as far as I know). And, there was another surprise - the members were named: Thomas Harrod of Baltimore, tipple; Buzz Cottman, Brooklyn, NY, bass; Eddie Johnson, Washington, DC, no instrument named; Charlie Hooser, son of Mr. and Mrs. C. B. Hooser, Statesville, NC, tipple; and Danny Johnson, tenor guitar, Washington. They even mentioned that "The Johnson boys are twins".

So, somewhere along the line, Thomas LaGon had left and Buzz Cottman had joined as bassist. Since this was the second of only two blurbs that ever named the members, we'll probably never know when LaGon left. (What amazes me is that both times the papers got all the names correct.)


Irving "Buzz" Cottman (string bass): Born April 4, 1927 in Brooklyn, New York. When he registered for the draft in April 1945, he was working for the New York Port Of Embarkation. It took me over two days to find out who Buzz Cottman was, but OCD is sometimes a good thing. My search narrowed down to two Cottmans: Irving and Ivan, each of whom was a potential fit. Finally, I lucked out. When Irving died in 2016, his grandson put out a glowing tribute to him, which mentioned both "Buzz" and the fact that he was a bassist. You may recognize Buzz's grandson: actor Omar Epps.


Was Buzz on any of the recordings (Derby or Decca)? I have no idea. What happened to Thomas LaGon? I have no idea. (And you have no idea how much I hate repeating that phrase.) Actually, as we'll see, LaGon would be mentioned a couple of times in the future, although not in conjunction with the James Quintet.


On December 10, 1951, they opened at Gamby's in Baltimore. Also on the bill was DJ Hot Rod Hulbert (WITH), who did his show from the club on Monday, Tuesday, and Thursday. The ad said the James Quintet had just "returned from a terrifically successful tour of the country". If it was so successful, why hadn't there been a single 1951 ad for them outside of Pennsylvania and Maryland up to this point?


Later in December, they appeared at the Club Roc Mar in Schenectady, New York. Advertised for New Year's Eve, they were still there in mid-January 1952.


And now a new phase. On April 29, 1952, Austin Powell, former lead of the Cats & The Fiddle, recorded three songs for Atlantic Records: "What More Can I Ask", "Wrong Again", and "I Surrender Dear". On these he was backed by the James Quintet, but none of them was ever issued.

On May 28, Powell and the Quintet did three more: remakes of "Wrong Again" and "What More Can I Ask", along with "There I Go, There I Go". The remakes must have done the trick: those two masters were released on Atlantic in June 1952 (as by Austin Powell and the James Quintet).

The June 28 Baltimore Afro-American celebrated the event:


Austin Powell, guitarist and former leader of the Cats and the fiddle, vocal-instrumental group, has been inked to an exclusive recording contract with Atlantic Recording [sic].

Powell, famous for his smash recording of "I Miss You So" a few years ago, was recorded with the James Quintet, another new addition to Atlantic.

First sides etched by the ex-Cat are "What More Can I Ask", a revival, and "Wrong Again", a soulful ballad written by the team of Cory and Cross especially for Austin.

Although on the market only two weeks, and judging from disc jockey reaction in several "test-areas", Austin's first Atlantic will be a big smash.


When I interviewed Austin Powell back in 1975, I was basically interested in the Cats & The Fiddle. I had only barely heard of the James Quintet, but, in my notes he did briefly mention them. He remembered the members as being Charlie James [sic], Eddie James [sic], Tommy Herrod [sic; although I may just have mis-heard him], and someone named Al. However, at least at the beginning, he was an addition to the group, not a replacement. I say this because there's an ad for an appearance at Cleveland's Club Ebony, on May 1-4 (along with Ella Fitzgerald), of "The Sensational - New And Different - Austin Powell And His String Sextette". If only it were that easy.


Just days later, on May 17, 1952, the "Austin Powell Quintet" were guests on Ernie Waits' show over WNOP in Newport, Kentucky, right across the river from Cincinnati. May 19 saw Austin Powell and his New Sextet back at Club Ebony for four days. The ad said they were "Sensational All-Strings". May 29 found the Austin Powell Quintet at Grace's Little Club in Atlantic City. The name keeps bouncing.


In June 1952, Atlantic issued "Wrong Again", backed with "What More Can I Ask?". It was timed to coincide with Austin Powell's appearance, at the Apollo Theater, the week of June 13. The billing was for "Austin Powell - New Quintet". Also appearing were Erroll Garner, Tip, Tap, & Toe, and Chubby Newsom.

Of course, Jet columnist Major Robinson had to print whatever junk press agents sent him. There was this on June 18, 1952: "In searching for a vocalist with his new musical quartet, Austin Powell told the gals to send in a record of their voices. This is to tell him that the Anne Smith disc he finally chose is really Queenie, his wife, who barmaids at Jock's Place."

Now that the record had been released, Atlantic could announce Austin Powell's signing, related in the June 21 Billboard. Presumably the James Quintet were signed separately.

The record was reviewed in the June 28 Cash Box and the July 5 Billboard:


What More Can I Ask (CB; C+): A slow romantic ballad is treated to a heart-felt vocal by Austin Powell. The James Quintet provide the harmony and instrumental backing.

Wrong Again (CB; C+): Powell and the James Quintet get together on another slow item with a more forceful adaptation than that presented on the top side.

What More Can I Ask (BB; 72): Powell handles the oldie warmly. The James Quintet provides nice rhythmic as well as choral backing.

Wrong Again (BB; 70): This side follows the same pattern as the flip. A slow and rhythmic ork and choral backing for a capable vocal by Powell.


As good as the reviews were, and as much as I like Austin Powell with the Cats & The Fiddle, I really don't like these sides at all.

As long as the James Quintet was hanging around New York, Atlantic used them to back up Ruth Brown on a single side ("Have A Good Time"), recorded on July 2, 1952. Was Austin Powell part of that? Since he mentioned the song to me, I have to assume he was.

The Opelousas, Louisiana Daily World of July 2, 1952 brought back memories of an original member. Original bassist Thomas LaGon was slightly injured when the car he was riding in (as part of an unnamed band) hit a truck.

The July 7 Cash Box reported: "Austin Powell, whose Apollo Theater engagement and new record releases were simultaneous, out for a series of one-nighters with the James Quintet - then to a stand in Atlantic City."

Well, not Atlantic City, but in nearby Wildwood, New Jersey. By July 12, the "Austin Powell Quartet" was playing at the Hofbrau Hotel there. To further confuse me, the August 1, Arizona Sun said: "Chris Powell and his Blue Flames, plus Austin Powell and the James Quintet at the Hofbrau." [Actually, they said "Hofblau".]

Major Robinson struck again in the August 7, 1952 issue of Jet: "Milton Berle is about to sign Austin Powell's quartet for a permanent spot on his TV show to do the singing commercial." If there was any truth to it at all, it never happened.


What did happen was that Atlantic released Ruth Brown's "Have A Good Time" in August (with Ruth's "Daddy Daddy" on the flip). The August 2 Billboard said: ".... a new ballad which Ruth handles in a manner reminiscent of her debut disc, 'So Long.'" The disc was reviewed in the August 9 Cash Box, earning its Award O' The Week:


The under portion is [a] ballad, "Have A Good Time", which the thrush sings in the style of her famous "So Long" and is a fitting backing for the top lid. The artist gives a stirring vocal performance and comes through with an etching that should happen.


Although their name was on the label, neither review mentioned the James Quintet.

In mid-August 1952, the Austin Powell Quintet played the Little Belmont Club in Atlantic City. Then, Austin Powell and the James Quintet at were at Wally's Paradise (Boston) for a week starting September 2. The ads kept flip-flopping the name.

One more recording for Atlantic. On September 19, they backed up Lincoln Chase on a single song, the unreleased "Every Moment Of My Life". I don't know if Austin Powell was part of that session.

But they were all together when Powell and the James Quintet opened at Detroit's Uncle Tom's Cabin for a week beginning September 26. (That was per the October 3 Arizona Sun.) However, the October 10 Billboard said that they'd open at Wally's Paradise (Boston) the week beginning September 29. Beats me.


On October 13, 1952, the Austin Powell Quintet opened at the '400' Casino Jazzland in Albany, New York. Also there was piano legend Meade Lux Lewis.


In early November 1952, "Austin Powell And His Band - Formerly The Cats And The Fiddle", appeared at Irvin Wolf's Rendezvous Room in Philadelphia's Hotel Senator in Philadelphia. Also on the bill were Joni James and the Jimmy Wisner Trio.


The November 22 Billboard said: "Austin Powell and the James Boys Quartet will be at the Ebony Club, Cleveland, for two weeks starting November 17." However, an Ebony ad in the Cleveland Call And Post talked about:


Austin Powell - Powerful Quintet. Three Men, Two Women; Beryl Booker On Piano, Louisa Walker On Bongo Drums.


This had to have come from an old press release, since Beryl Booker and Louisa Lara (the name she used as a member of the 3 B's & A Honey), were only with Austin Powell briefly in mid- to late-1950. An Ebony ad from November 22 (announcing that they'd been held over at the Club Ebony) attempted to correct this, calling them "The James Quintet Featuring Austin Powell".


This from the November 22 Cleveland Call And Post: "The Clovers and Gay Crosse started the ball rolling (the financial ball we mean) at the Ebony Club a couple of weeks ago - then the James Quintet with Austin Powell, and song-man Arthur Prysock stepped in Monday night to keep the thing going - and next week the James Quintet featuring Austin Powell will be held over to continue the parade." (The Ebony was lamenting that, prior to these events, few people had come to see Art Tatum and Erroll Garner.) The James Quintet would be there through November 30.


On January 5, 1953, the James Quintet appeared at the Roc Mar in Schenectady, New York. The ad didn't mention Austin Powell. In mid-May, Austin and the "James Boys" were at the Comedy Club in Baltimore.

There was this in the June 4, 1953 Jet:


Musicians Ousted From Md. City After Dope Raid. Jazz guitarist Austin Powell and his four band members were ordered out of Annapolis, Md. after police raided their hotel and arrested them for narcotics violations. When criminal charges were dismissed next day, Powell claimed that the reason behind the arrests was a visit by two prominent white girls - one a daughter of a U.S. Senator and the other a daughter of a high city official - who knew a member of his band from an Eastern college.


I don't really buy too much of this. It should have been reported in, for example, the Baltimore Afro-American, but it wasn't. It would be nice to have seen a newspaper article that mentioned the names of "his four band members".


The June 13 Cleveland Call And Post said that Austin Powell and the James Quintet were coming to Gleason's (June 15), along with that up-and-coming group, the Flamingos. The June 20 edition had more:


Jap Gleason's Musical Bar has Austin Powell and the James Quintet, along with the Flamingos, on the stage this week, through Sunday. And Monday Jap is bringing "Big Maybelle", the 300 lb singer who throws the blues around, into the place. Powell and the James boys will remain with Big Maybelle, and perhaps through the week of the Fourth of July too, when T-Bone Walker, that No. 1 guitar man comes to Gleason's and to Cleveland for the first time. The Flamingos, by the way, rate (in our opinion) right along with the more highly touted Orioles.


The Gleason's ad called them both the "James Quintet" and the "James Quartet". They're as confused as I am. But they were held over until July 5.


There's an August 18 ad for the James Quintet at the Rainbow Room in York, Pennsylvania, but there's no mention of Austin Powell. That's probably because August 1953 found Austin Powell appearing at Pep's Musical Bar in Philadelphia; from there, he'd go to the Martinique, in Wildwood, New Jersey. Neither of these engagements mentioned a group.

However, the September 5, New York Age said: "Betty Roche 'breaking it up' with the Austin Powell quintette - an absolute sensation everywhere she plays". Then, the September 9 Montreal Gazette said: "Currently at the Esquire Show Bar are Shecky Green, a comedian's comedian; the James Quintet in a different and novel musical act...." It's very confusing to me that both Austin Powell and the James Quintet are mentioned together and separately through much of the year. The only reasonable conclusion is that they both accepted separate bookings from time to time.


They ("Austin Powell and the James Boys") were all back in Cleveland for a September 25, 1953 opening at the Cafe Tia Juana. They remained through October 8, when Dinah Washington came in.

On November 16, "Austin Powell and his orchestra" (per a November 14 ad) opened a week at the Club Ebony in Cleveland. But, the November 14 Cleveland Call And Post referred to them as Austin Powell and his Quintet. The November 21 ad called them the "Austin Powell Orch". But November 28 had them as the "Austin Powell Quintet" again. [Feel free to jump in if you can help me keep all this straight.] They were there through November 29, but this is the last reference I can find to Austin Powell with any group that might be the James Quintet. He'd soon join Timmie Rogers' troupe.


Early January 1954 found the James Quintet back at the Cadillac Cocktail Lounge in Cumberland, Maryland.

On April 30, 1954, the Long Island (New York) Star-Journal reported "The James Quintet, harmony group, dining at Moon's Garden while appearing on Long Island". Why it was more important to tell you where they ate rather than where they were appearing, is one of the ineffable mysteries of journalism.

As I said before, it's impossible to know who was in the group at any time other than when the two lists of names were given in 1948 and 1951 blurbs. However, I know who wasn't there as of August 1954: Eddie Johnson was drafted on August 20 and was in the service for the next three years.


Eddie would have been replaced, since a November 1955 ad for the Roc Mar in Schenectady, New York was for the James Quintet.

That was, however, the last mention ever of the group.

Thomas LaGon was mentioned once more. According to the July 18, 1982 Louisville, Kentucky Courier-Journal: "Holiday Inn-Midtown, 200 E. Jefferson St. Thomas LaGon Jr., of Hyattsville, Md., said $480 and a tape player valued at $150 were taken from his room early Friday."

Of the known members:


Daniel Johnson died July 1981 in Washington, DC

Charles Hooser died June 9, 1982 in Tyler, Texas. His death certificate said that he'd been a construction laborer.

Thomas LaGon, Jr. died October 29, 1982 in Fulton, Georgia. Although I have no specific data, we saw above that he continued on in the entertainment field.

Austin Powell died August 30, 1983 in Queens, New York, where he owned a bar. He'd been born on October 14, 1917 in Chicago.

Edward Johnson died April 18, 1999 in Washington, DC

Thomas Harrod died December 26, 2009 in Washington, DC. At some point, he'd been in the U.S. Navy (possibly between 1952 and 1955).

Irving "Buzz" Cottman died April 12, 2016 in Baltimore, Maryland. In 1974, he was the branch sales manager for the Seven-Up Brooklyn Bottling Co. of Bay Ridge.


I like the James Quintet. I also like the challenge of trying to tease out information. But this one really pushed my resources and my resolve.



Special thanks to Jay Bruder, Victor Pearlin, and Robert Stallworth.



CORAL (subsidiary of Decca; 60000 is the regular series; 65000 is R&B)
65002 Pleasing You (As Long As I Live) / Bewildered - 11/48
60018 Pleasing You (As Long As I Live) / Bewildered - 1/49 (re-release)
60022 Tell Me Why / Oo Bop Choo Dop - 1/49
65016 Tell Me Why / Remember When - 8/49

UNRELEASED CORAL
Don't Worry (recorded 10/18/48)
Darling (recorded 10/18/48)
I'm Just A Fool (recorded 10/21/48)
Papa's In The Kitchen (recorded 10/21/48)

DERBY
726 I'm Just A Fool / Paw's In The Kitchen - 11/49
732 Don't Worry / Let's Put Our Hearts On The Table - 4/50

DECCA
48218 A Neighborhood Affair / You Make Too Much Noise When We Kiss - 6/51
48237 I Could Make You Care / Drop A Penny In The Wishing Well - 9/51

ATLANTIC
968 Wrong Again / What More Can I Ask? - 6/52
Above by Austin Powell & James Quintet
Have A Good Time / [Daddy Daddy - Ruth Brown] - 8/52
Above by Ruth Brown & James Quintet

UNRELEASED ATLANTIC BY AUSTIN POWELL & JAMES QUINTET
What More Can I Ask (original version - recorded 4/29/52)
Wrong Again (original version - recorded 4/29/52)
I Surrender Dear (recorded 4/29/52)
There I Go, There I Go (recorded 5/28/52)

UNRELEASED ATLANTIC BY LINCOLN CHASE & JAMES QUINTET
Every Moment Of My Life (recorded 9/19/52)




Unca Marvy's Home Page
More Articles