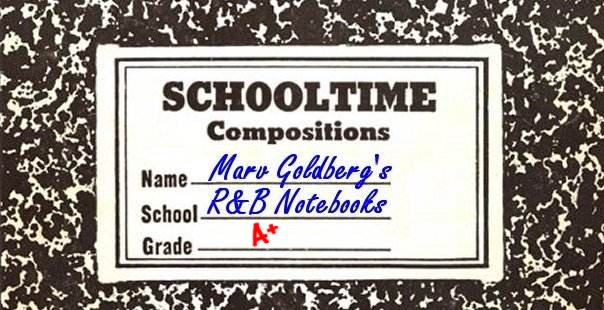 The Beavers

By Marv Goldberg

Based on interviews with Raymond Johnson

© 2001, 2009 by Marv Goldberg

The Beavers were another of the relatively unknown groups that recorded for major labels. Although they had no hits under their own name, they may have served as an outlet for song testing and two of their members did go on to other, more well-known groups.

The Beavers formed in February 1949. Bass Raymond Johnson and tenor Dick Palmer were attending a music school in New York where voice teacher Joe Thomas (brother of saxman Walter "Foots" Thomas) was putting together a group. Joe, a former vocal coach for the Ravens, would ultimately end up as director of Decca's R&B department. Dick Palmer was a former member of the Palmer Brothers - with Ernie and Clarence (who would gain fame as lead of the Jive Bombers) The quartet was rounded out by Freddy Hamilton (lead tenor) and John Wilson (lead baritone). No bird names for them; they called themselves the Beavers.

The Beavers' first session wasn't exactly a success. On June 30, 1949, they recorded some tunes at RCA Victor: "Hold Me Baby" and "The Huckle-Buck" are known titles, but the master numbers aren't contiguous. It was mentioned (in a less-than-totally-reliable newspaper article) that they also cut "Trouble Blues" and "Don't Cry Little Girl," but the RCA files don't mention them. Regardless, nothing was ever released from the session.


In August, the Beavers got to back up Herb Lance on "That Lucky Old Sun" (a cover of Frankie Laine's current smash hit) and "If My Dream Would Come True," two sides that were issued on the Sittin' In With label that same month. Although they do a creditable back-up job, they received no label credit. That was a shame, since "That Lucky Old Sun" would make its way to #6 on the R&B charts.


In the fall of 1949, they were joined by Howard Biggs, who had been the pianist and arranger for the Ravens. He left them to take over that function for the Beavers.

Since Joe Thomas also worked with the Delta Rhythm Boys, he knew their manager, Paul Kapp. Paul's brother, Dave, was Vice-President of A&R for Decca Records, and got the Beavers a recording contract with Decca's Coral subsidiary. (Dave Kapp would subsequently go on to form Kapp records.)

On September 22, 1949, they recorded four songs for Decca: "If You See Tears In My Eyes," "I'd Rather Be Wrong Than Blue" (both written by Joe Thomas and Howard Biggs and led by John Wilson), "I Gotta Do It," and "Big Mouth Mama" (both led by Freddy Hamilton).

Here's where the real interaction with Paul Kapp took place. Paul was the manager of the Delta Rhythm Boys and the Jubalaires; you also have to know that the Shadows had originally been an outgrowth of the Jubalaires. The Shadows cut "I'd Rather Be Wrong Than Blue" for Lee in late 1949 and "Big Mouth Mama" for Decca in 1953. The Delta Rhythm Boys would record "If You See Tears In My Eyes" for Atlantic Records in January 1950 and "I'd Rather Be Wrong Than Blue" for Decca in February of that year. It almost looks like Kapp was using them to cut demos for his other groups!


On Monday, October 3, 1949, the Beavers appeared on the Arthur Godfrey Talent Scouts show on WCBS-TV. They sang "St. Louis Blues," but lost first place to a singer named Burt Sheldon. An article in the Baltimore Afro-American after the show (John Wilson was from the area) claimed that they'd recorded "St. Louis Blues" and "Lonesome Road" for Decca; if so, these don't show up in Decca/Coral's files.

"If You See Tears In My Eyes" was paired with "I Gotta Do It" for an October 1949 release. Nothing much happened with it, but the Beavers were brought back to the studio on December 29, 1949 to do the vocals on Lionel Hampton's cover version of the Ames Brothers' hit of "Rag Mop." Released on Decca in January 1950, it rose to #4 on the R&B charts (they weren't on the flip, "For You My Love"). The record received an "excellent" rating on January 28. Other reviews that week were for Paul Gayten's "Cook's Tour," Fats Domino's "The Fat Man," and the Balladeers' "Red Sails In The Sunset."

However, since the label credited the "Hamptones," this became the second big hit for the Beavers in six months that didn't have their name on it!

In March 1950, Coral issued the other two Beavers tunes: "Big Mouth Mama" and "I'd Rather Be Wrong Than Blue." They were reviewed on March 18, 1950 (both "fair"), along with the Delta Rhythm Boys' "If You See Tears In My Eyes," the Ray-O-Vacs' "Sentimental Me," Amos Milburn's "Johnson Rag," Frank Culley's "Waxie Maxie Boogie," the Red Caps' "I Want A Roof Over My Head," and the Whispers' "Ever Lovin' Slick."


During their short career, the Beavers played mostly club dates, including the Prince Edward Hotel in Toronto (where the accompanying photo was taken). They never played the Apollo or any of the other circuit theaters.

The Beavers' last session was held for Coral on June 5, 1950. They recorded at least three masters that day: "Dreamin' Is My Business," "Happy Feet," and "Comanche Rose." Once again, they weren't the main artist; that was (pianist) Roy Ross and his Orchestra. "Happy Feet" and "Dreamin' Is My Business" were issued in July 1950.

About a year after they formed, the Beavers broke up. They hadn't been working and John Wilson left to return to his hometown of Baltimore. Ray Johnson and Dick Palmer then joined the Blenders to replace James DeLoach and Tommy Adams respectively. Ray stayed with the Blenders for a little over a year, before joining the Marshall Brothers, and, when they broke up, he briefly replaced Bill Brown in the Dominoes (no recordings). Ultimately ending up with Billy Bowen's Ink Spots in the 1960s, Ray Johnson passed away in the late 70s.


RCA UNRELEASED (recorded 6/30/49)
Hold Me Baby (??)
The Huckle-Buck (??)
Trouble Blues (??)**
Don't Cry Little Girl (??)**
(** It isn't known if the last two titles were actually recorded.)

SITTIN' IN WITH (credited to Herb Lance only)
524 That Lucky Old Sun/If My Dream Would Come True - 8/49

CORAL
65018 If You See Tears In My Eyes (JW)/I Gotta Do It (FH) - 10/49

DECCA (as "Lionel Hampton & Hamptones")
24855 Rag Mop/[For You My Love - no group] - 1/50

CORAL
65026 I'd Rather Be Wrong Than Blue (JW)/Big Mouth Mama (FH) - 3/50
60248 Dreamin' Is My Business (??)/Happy Feet (??) - 7/50
(Roy Ross & His Orchestra; vocal by the Beavers)

UNRELEASED CORAL
Comanche Rose (??) - (recorded 6/5/50)


LEADS: JW = John Wilson; FH = Freddy Hamilton



Unca Marvy's Home Page
More Articles