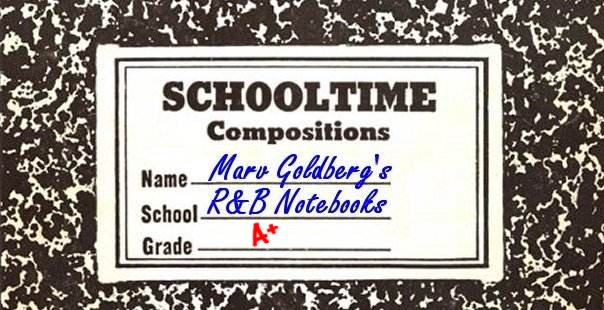 The 4 Steps Of Jive
By Marv Goldberg


© 2016 by Marv Goldberg

[AUTHOR'S NOTE: Here's another of those minimal-output groups that I decided to find out more about. Once again, there's some tantalizing information that really doesn't translate into much. However, I now know a bit more than I did before.]



THE BEGINNINGS

After they'd played the Wild Oates Club on September 29, 1935, they were named (in the October 5 Indianapolis Recorder) as: "Merrile Buckner, Earnest Haile, Pettis Calloway, Leroy Ducky, and Lester Jones". I suppose the writer was trying to be funny (if only he were). Our story begins in Indianapolis, where the "5 Steps Of Jive" were active by 1935. There's a mention of them in the "Indianapolis Night Life" column of the July 20 Indianapolis Recorder: "saw Benny [sic] Calloway and Leroy Ducketts [sic] of the Five Steps Of Jive ... you should hear the hold [sic] gang go." Must have been the proofreader's day off.

That was also the year they entertained at the Joy Crafters Whist Club (not quite the Apollo Theater, but you've got to start somewhere). The members (named in a November 16, 1935 Indianapolis Recorder article about the appearance) were: Muriel Buckner (who was a man), Bennie Calloway, Leroy Duckett, Lester Jones, and Ernest Haley. Some of the songs they sang were "Solitude", "You Can Depend On Me", and "Living In A Great Big Way". Unfortunately, other than Calloway, a bassist, these blurbs didn't mention what instruments the others played. If I had to make a guess, however, I'd say that the others "played the strings", that is, guitars, tenor guitars, ukuleles, banjos, and tipples.

After they'd played the Wild Oates Club on September 29, 1935, they were named (in the October 5 Indianapolis Recorder) as: "Merrile Buckner, Earnest Haile, Pettis Calloway, Leroy Ducky, and Lester Jones". I suppose the writer was trying to be funny (if only he were).

A blurb in the January 25, 1936 Indianapolis Recorder said:


Lester Jones, and his five steps of Jive are in seclusion preparing for a new chance via the air-way [they're rehearsing for a radio show]. Other members of the aggregation are Muriel Buckner, Benny [sic] (Swing-Man) Callway [sic], Leroy Duckett, and Bethel Williams. Knock 'em cold "Cats" when you get your break.


This was the only time Bethel Williams was mentioned with the group (he seems to have temporarily replaced Ernest Haley).

In groups of that era, one or more members could have been dancers, either as a stand-alone talent or as an adjunct to singing and/or playing instruments. This was particularly true of groups that started on street corners; it was just another way to attract a paying crowd. (This is precisely the way the groups that were predecessors to the Ink Spots had entertained on the streets of Indianapolis only a few years before.) At least one of the Steps was a dancer, since the June 23, 1936 Indianapolis Star had this to say:


Swing Music, Dancing Entertain Press Club Swing music and tap dancing were performed for the Indianapolis Press Club at its annual summer guest frolic last night by the Five Steps Of Jive, a local colored novelty band. Introduced by Ted Nicholas of the Lyric, the group entertained for approximately thirty minutes. Members of the band are Muriel Buckner, Lester Jones, Leroy Duckett, Ernest Haley and Bennie Calloway.


On July 25, 1936, the same five played for the Semper Fidelis Girls, another Indianapolis club, at a cocktail party held at the Blue Room of the local Cotton Club. It amazes me that small affairs like this list the group members (and even get their names right), but large venue appearances don't.

However, after that promising start, I could find out next to nothing about the original members (and much of that is irrelevant to our story). This is the totality of my results:


BENNIE CALLOWAY was born in Indiana on July 12, 1916. Considering that this isn't a common name and that he was the founder of the group (or, at least, was in all their known incarnations), I can find out surprisingly little about him. He lived in Indianapolis most of his life, except for being in Chicago with the Steps in the 40s and early 50s. (In spite of that, he doesn't appear in a single census. It's possible that "Bennie" wasn't his real name, but that's the one he used with Social Security.) Other than that, I could give you some of his old Indianapolis addresses if you're interested. In the 1936 Indianapolis City Directory, he was listed as a "helper", whatever that meant. Bennie, the bassist, died in Indianapolis on February 1, 1977.

LEROY ELLIOTT DUCKETT was born in Indianapolis on January 4, 1916. On January 4, 1939 (his 23rd birthday), he married Mattie Sue Irvin. In the 1940 census, Leroy was a porter (you've got to have a steady source of income between gigs). Probably early in the following year, he and Bennie relocated to Chicago, and he remained a member until sometime in 1947. A June 30, 1956 column in the Indianapolis Recorder, tells about how Deek Watson's Ink Spots have come to town. (Since the Ink Spots had formed in Indianapolis, this was a Big Deal.) After the show, the columnist and Watson drove to Doyle's Cafe for a snack. Present at Doyle's were Jerry Daniels (original member of the Ink Spots prior to Bill Kenny) and Leroy Duckett. The columnist said: "... there sat former native son Leroy Duckett, guitarist superb and a very good one to be sure. Leroy now resides in Chicago." [I'm not following this too well, is Leroy "superb" as a guitarist, or is he just "very good"?] Leroy died in Chicago on June 25, 1977.

MURIEL BUCKNER was born in Missouri on January 10, 1912. He appears in the 1936 and 1937 Indianapolis City Directories as a porter. His June 1942 World War 2 enlistment shows that he was a resident of Indianapolis, but went to New York to enlist. His civilian occupation class was "dancers and chorus girls", which tells me that he'd been a dancer with the group (although he might also have also played an instrument). After filing for divorce from his wife, Arnita, in May of 1946, he married Emily Brown on October 29. The 1960 Indianapolis City Directory lists him as a warehouseman. A March 22, 1952 blurb in the Indianapolis Recorder said that he was the First Sergeant of the Persian Temple No. 46 Patrol. In 1963, he was elected treasurer of his local Masonic Fidelity Lodge. Muriel died in May 1984.

ERNEST HALEY, Jr. was born in Nashville, Tennessee on April 23, 1915. His World War 2 enlistment shows him as divorced and gives his occupation class as "decorators and window dressers". His obituary said that he'd been a maintenance worker at the Indiana State Board of Health. Ernest died on July 6, 1982.

LESTER ANDREW JONES was born in Shirley, Indiana on July 15, 1912. He married Rosebud Bradford on August 12, 1936. When not appearing with the Steps, he was a mechanic in Indianapolis (in October 1938, he was badly injured when a car he was repairing fell on his head), but by the time of his death, he was a Chicago resident. Lester died in July 1980.

GAINES BETHEL WILLIAMS (the temporary replacement for Ernest Haley in early 1936) was born in Evansville, Indiana on November 16, 1917. He married Bernice Hatch in November 1938. While his October 1940 draft registration has him working at the Indiana Food Market, a couple of blurbs in papers from that time period said that he played both guitar and bass. Bethel died on March 31, 1974.


A SMALL NAME CHANGE
In 1938, for some reason, they started calling themselves the 4 Steps In Jive and had several documented appearances. I'm sure there were personnel changes, but, other than Bennie Calloway, there were no members mentioned for many years.


From November 1938 to May 1940, the 4 Steps In Jive had their own 15-minute weekly radio program over new local station WIBC. Initially 1050 on your AM dial, broadcasting from the ninth floor of the Indianapolis Athletic Club, it began as a 1000 watt daylight-hours-only station, so its audience must have been very limited. WIBC went on the air on Sunday, October 30, 1938 and the Steps were mentioned, in the November 5 Indianapolis Recorder, as having a show; therefore, they were one of WIBC's first acts. I believe that their first show was broadcast on November 3. Initially on Thursday afternoons, by December 1939, it had been switched to Wednesday. A 1940 photo of them at the WIBC microphone shows a quartet: bass (who took the cowardly way out by using a cello), tipple, and two tenor (4-string) guitars.

On March 14, 1939, the 4 Steps In Jive appeared, along with Benny Goodman's Orchestra, on a program at the Indiana State Senate. The May 20, 1939 Indianapolis Recorder talked about an upcoming Cotillion at the Flanner House at Tomlinson Hall on the 23rd. It was to feature old-fashioned dances like the minuet, the Virginia reel, and the cakewalk. Among the several acts to appear was the 4 Steps In Jive and their "mellow music". (I bet you'd like to hear them play a minuet! Well, all reet!) On May 12, 1940, they were in a music revue at the local Attucks High School. (The May 11 issue of the Indianapolis Recorder ran the photo mentioned above in a blurb advertising their appearance at Attucks High. It's a shame they neglected to give any names.)

Bennie Calloway was mentioned in the September 30, 1939 Indianapolis Recorder (in a column called "In The Groove", written by "Ye Scribe") as having sung "I'm Confessin'" somewhere. The column was written in absurd pseudo-hip language that's difficult to understand, probably having meaning only to the writer. There was no mention of a group, which could mean any number of things, but probably meant that the writer was so obsessed with creating gibberish, that he had no idea what he was writing about. Allow me to quote from it:


Believe me when I tell you joints [sic] continueing [sic] to jump ----- the Devils and Angels swung out ----- (that's a new club) ----- Bennie Calloway (Pete Sam) ----- crooned I'm Confessin' ----- solid man ----- stay right on it


I'm using "-----" to represent varying numbers of underline characters stuck in to separate parts of the text and cause it to be fully justified (that's "justified" in the typesetting sense; there's no justification for the way he wrote); rudimentary punctuation seemed to be beyond him. Because of this, I really have no idea if the Devils And Angels Club that he refers to is where Bennie sang. I also don't know what "(Pete Sam)" means. I initially thought that those might have been the names of the other Steps In Jive at the time, but you'll soon see that's not the case. This is not Pulitzer Prize material.

The January 13, 1940 Pittsburgh Courier reported on a group called Carl Barber's Six Steps In Jive, a "local combo" from Paducah, Kentucky. Fortunately, they gave the names of the members (Carl Barber, Maxwell Danner, Elmer Lawrence, Warren Bracken, Johnny Sneed, and Leon Wilson), so we can rule them out as being part of our group.

Ye Scribe, in his March 16, 1940 Indianapolis Recorder "In The Groove" column, had this to say: "Bennie (Pete Sam) Calloway is with the Four Steps In Jive and now its [sic] Five Steps In Jive [inconsistent bolding is theirs], these solid swing out every Wednesday at 3:15". Since he talks about the group as having 4 (no, now it's 5) members, I'm thoroughly at a loss to know what "Bennie (Pete Sam)" means. At least I can figure out that he's referring to their weekly Wednesday WIBC radio show that aired at 3:15 PM.



A WRITER'S AGONY - A DIGRESSION
To show you what I go through in churning out these articles, I present the following:

The Indianapolis Recorder of November 29, 1941 had this strange blurb:

Does Johnnie Have A Brother? We're referring to the little fellow who calls for Philip Morris. If he has a brother, (or even a cousin, as far as that goes), can't we all chip in and hire him to stand in the lobby of the Walker theatre to announce publicly the Five Steps In Jive when they enter and when they leave.

After all, Casanova Prettyman gets pretty tired of doing all the yelling by himself.

The January 3, 1942 Indianapolis Recorder asked the interesting question: "Which one of the Five Steps In Jive stepped overboard in a famous nitery last week? He very well recalls entering the place, - BUT HOW DID HE GET OUT!" Suetonius couldn't write a biography based on this junk.

On January 17, 1942, the Indianapolis Recorder printed a letter from Count David Blakely "of the 5 Steps In Jive". Since the letter had nothing to do with the group, it didn't name any of the others.

Another strange blurb in the April 18, 1942 Indianapolis Recorder said "Lee Prettyman wants it known that 'Five Steps In Jive' (though making little fuss about it) are still operating at full speed." The only thing I could find out about Lee Prettyman is that, up to 1940, he was a Golden Gloves featherweight boxer. I wish this stuff came with a translation.

Finally, mystery solved! This was in the "East Is West" column of the November 15, 1941 Indianapolis Recorder (and, since it predates the other articles, had it surfaced first, it would have saved me a lot of trouble):

On Land! - In the Air!! - And On the Sea!!! The Five Steps In Jive - David (Count) Blakely, Lee (Lochinvar) Prettyman, Cleon (Romero) Liggins, Henry (Arturo) Conn, and Lester (Chiquelo) Broach - who, by the way, are not a musical organization, [italics mine] - are the gents for the gals to beware of in the future. Their unique approach, and exclusive dress go to .prove that "Modern Design Makes the Great Difference!"

So, trying to document them was a complete waste of a couple of hours. Oh, how I suffer for my art!



BACK TO OUR GROUP
Probably in 1941, Bennie Calloway and Leroy Duckett moved to Chicago and the "Steps In Jive" returned to being the "Steps Of Jive". Over time, they were, variously, a trio, a quartet, or a quintet, depending on member turnover. For example, the April 22, 1944 Billboard mentioned that the 3 Steps Of Jive were at the Pine Room in Chicago. (While, because of their recordings, we think of them as the 4 Steps Of Jive, they tended to refer to themselves as, simply, the "Steps O' Jive".) I'm sure, at some point in the mid-40s, they were occasionally confused with Willie Dixon's Chicago group, the 4 Jumps Of Jive.


There's a professionally-posed photo of the group, from around 1941, that has Bennie and Leroy, with newcomer Frank Ransom, and an unidentified member. From early 1942, there's one showing Bennie Calloway, Leroy Duckett, and Frank Ransom (who seems to have taken over as leader of the group) sitting with Benjamin "Scatman" Crothers.


FRANK BREEDLOVE RANSOM was born in Indianapolis on June 12, 1913, the son of prominent Indianapolis lawyer, Freeman Ransom. When Frank's young son, Frank, Jr. died of polio, the January 1, 1940 Indianapolis Recorder had this to say:


Funeral rites for Frank Breedlove Ransom, Jr., who died Monday of infantile paralysis at Riley hospital, were held today .... He had been ill all this year. Born April 30. 1937. at New York City, the son of Frank B. Ransom, Sr., assistant manager of the Madam C. J. Walker Mfg. company, and Mrs. Marguerite Taylor Ransom, he lived there until his parents moved to Chicago in 1940. Surviving are the parents; a brother, Anthony....


Note that Madam C. J. Walker was the first female millionaire in the U.S.; her company sold a line of beauty products for black women. More important, she was born Sarah Breedlove and Frank Breedlove Ransom was her godchild (Frank's father was the attorney and general manager for the company). When she died in 1919, Frank was left the huge sum of $10,000 in her will.

Frank Ransom played the violin and the tom-toms (upright floor drums). He had been written up in the May 24, 1930 Indianapolis Recorder for his violin solos when he was 16.

Frank received a Bachelor's degree from Fisk University (Tennessee) and would later earn a Master's from Valparaiso University (Indiana). He also attended law school for a year. In 1937, he was the sales manager for the C. J. Walker Manufacturing Company and during World War II, he served in the American Red Cross, although he had joined the Steps in 1941. He certainly knew how to keep busy.

When his father died in August 1947, the obituary said that Frank was with the Madam C. J. Walker firm in Chicago. Since he was an executive there for a long time, I don't see how he could have appeared with the Steps in out-of-town engagements. (However, I'm told that Frank's brothers, Willard and Robert, really did most of the work in Indianapolis, so maybe he had more time for his music than I supposed.) There's an undated clipping (although, since it references his late father, it was after August 1947) from an unknown publication that said "The Madam C. J. Walker Manufacturing company of Indianapolis, announced this week that Frank B. Ransom has been appointed to direct the company's Chicago sales area." The same blurb went on to say that "... he directs one of the city's popular combos, 'The Four Steps-O-Jive,' which plays such spots as the Silhouette, Capital Lounge [sic; should be Capitol Cocktail Lounge] and Brass Rail." (Note that the clippings accumulated by Frank's future wife, Minnie, whom we'll meet in a short while, were woefully devoid of either sources or dates.)

In 1957, long after his days with the 4 Steps Of Jive, he went to work for the Indiana Department Of Corrections; by the time he retired, after 25 years, he'd become Supervisor of its Northwest Division. Frank Breedlove Ransom died on November 20, 1992.

The next member to join was Eddie Johnson, in late 1942. (Of course, he would have replaced someone, but I don't know who.) There's a photo of the group at Harry's Country Club showing Bennie Calloway, Eddie Johnson, Leroy Duckett, and Frank Ransom.


EDDIE JOHNSON is, unfortunately, too common a name to be able to decently research when you don't know which one you're looking for. A 1947 blurb credits Eddie with being a drummer in the Steps Of Jive, but he's always pictured (and usually credited) as a guitarist, so presumably he played both instruments. Eddie ended up as a drummer with several small Indianapolis combos: Al "Mr 88" Walton and his Combo (June 1959), El Diablo & His Orchestra (late 1960), and the Cy (Floor Show) Jones Combo (mid 1961).


Here are some documented appearances: They were at Harry's Country Club in Chicago for several weeks (mentioned in Chicago's Suburbanite Economist, November 11, 1942). The following month, they were at Chicago's Whirlaway (Billboard, December 5, 1942). A year later, they began a four-month engagement at Chicago's Bar O' Music (Billboard, November 6, 1943). September 1944 found them at Chicago's Riptide. In July 1945, they entertained at Evansville, Illinois' Sky Club (Billboard, July 21, 1945); they were back there in March 1946. Now that the group was playing more prestigious venues, none of these bothered to mention any group members.


Chicago papers made a big deal about the 4 Steps O' Jive being the featured performers during the Bar O' Music's fifth anniversary celebration. It was in early December, but not one of the clippings I rummaged through offers a clue about the year. My guess is that it was in 1942.

However, when they played the Bar O' Music in March 1944, the Billboard reviewer wasn't terribly impressed. He used phrases like "seemed to lack enthusiasm", "gives the effect of a slow monotonous tempo", and "What they need is more concentration on their musical numbers plus some inspiration, to give a good performance." On the other hand, the reviewer also wrote: "When the boys are in the mood, however, they swing out in good style and get plenty of mitting [applause] with their imitations of the Ink Spots, and specialty numbers. Vocalizings are good and the combo can give out if they really want to." While no names were mentioned, the group consisted of "two guitars, bass and a tom-tom beater".


[Into the Indianapolis vacuum caused by the departure of Bennie and Leroy stepped (pun intended) Al Richardson & His Steps Of Jive, appearing at the Ritz Theater Lounge; there were ads from October through December 1946 in the Indianapolis Recorder. Alfred Richardson was an Indianapolis resident and, in the Army in 1942, he'd sung with a group called the 4 Steps Of Jive. The July 29, 1942 Cincinnati Enquirer mentions that they'll be in an upcoming military show at Fort Knox, Kentucky and identifies them as: Privates Horatio Barrow, Courtland Carter, Alfred Richardson, and Joseph Drew. Carter and Barrow were from New York; Drew from Michigan. Did they stay together after the war or did Alfred get new members? I have no idea. Even worse, the Ritz engagement is the only mention of Al Richardson and His Steps Of Jive (or Al Richardson and any other group, for that matter). On top of this, the November 1, 1946 Daily Times from New Philadelphia, Ohio had an ad for Buzzy Mickells & His Steps Of Jive ("a colored band") that would appear the following night at the Palace, in Newcomerstown, Ohio (about 250 miles from Indianapolis). Was this Alfred Richardson's group? It's impossible to tell, since there's not a single other reference to anyone named Buzzy Mickells anywhere.]

And then, probably in the fall of 1946, the Steps added pianist Minnie Whitlock and the group became the 5 Steps Of Jive.


MINNIE WHITLOCK was born Minnie Flavia White, in Jonesboro, Arkansas, on July 9, 1913. By the time she became associated with the Steps Of Jive, she had once been Minnie Shepard (registering that name with Social Security in September 1940), and was currently Minnie Whitlock (changing it with Social Security in May 1947).

Raised by her grandmother in Sedalia, Missouri, Minnie grew up playing the piano in church. She continued in the music field, graduating from the prestigious Julliard School in New York. By 1940, she was married to Willard Shepard, a railroad cook, and still living in Sedalia. She listed her occupation as "musician - band".

Minnie had an undated clipping for an appearance at the Club Rio (no city given), where she was billed as "Queen Of The Boogie Woogie". The ad gave her name as, "Minnie Shepherd", which could have been either a typo or how she billed herself for a while.

I don't know what band Minnie Shepard was with in 1940, but she would soon join the Nat "Lotsa Papa" Towles Orchestra. Towles, a bassist, led a well-known territory band from the Midwest. Minnie was with them from at least mid-1943, when they opened a 10-week engagement at Chicago's Rhumboogie Club.

When they played the Sunset Club in Indianapolis, the Indianapolis Recorder of April 1, 1944 had an article entitled "Nat Towles At Sunset" (mostly press agent puffery). However, worth quoting is this: "Minnie Shepard is featured pianist with Towles Band. Known throughout the middle west as 'Kansas City Minnie'." (Strangely, in spite of her presence, the band was advertised, at the time, as "14 southern gentlemen".) The band's press agent obviously had lots of other things to do with his time, since the Recorder piece was mostly a cut-and-paste job of a blurb that had appeared in the Pittsburgh Courier on August 14, 1943. However, the ad for Towles' appearance at the Sunset only named two other performers: "Minnie Sheppard [sic] at the piano" and "Joe Sullivan the Trumpet Wizard".

(The Courier article also had this interesting sentence: "Nat Towles and his orchestra recently had the honor of playing for the wedding party of a famous Indian prince at the Waterloo, Iowa, Country Club." Notice how the "famous Indian prince" isn't named, nor can I find any record of an Indian prince getting married in Iowa. After some more digging, I found that the Pittsburgh Courier of September 19, 1942 had had a large article on Towles. This time, it was an Egyptian prince, still unnamed, who had married at the Waterloo Country Club the prior month. I love stuff like this.)

A ubiquitous press release, in June 1944 and beyond, said that the Towles band had recorded four sides for Decca: "I Would If I Could", "Buggs", "You Send Me, Baby", and "Kansas City Minnie" (written by Towles and J. Mayo Williams). The impending recording session had been touted in the Pittsburgh Courier as far back as October 23, 1943, when they had just closed at the Rhumboogie. The session actually took place on June 6, 1944, however, these tunes were never released (although the aggregation was still being referred to as "Nat Towles And His 16 Piece Decca Recording Orchestra" as late as October of 1944). A press agent really got ahead of himself with an article about Towles in the July 28, 1944 San Antonio Register: all four unreleased tunes were referred to as "Towles' latest hits".

Other than the April 1, 1944 Indianapolis Recorder blurb mentioned above, there was only a single reference, in print, to Minnie Shepard as "Kansas City Minnie" (Chicago Defender, December 18, 1943). The nickname, of course, ties into the unreleased Decca title, on which, I suppose, her piano playing was featured.

In October 1944, the Towles Orchestra played McNabb's Roof Garden in Carroll, Iowa. Their engagement was wedged in between that of Lawrence Welk and that of the Schnickelfritz Band (billed as "America's Most Unsophisticated Band", they were a bunch of madmen that had set the stage for Spike Jones). Must have been a really interesting venue.

Towles had a trumpeter/vocalist named Ellis "Stumpy" Whitlock, who became Minnie's second husband. Whitlock had already been with Louis Armstrong and Coleman Hawkins before Towles. (He'd go on to Eddie "Sugarman" Penigar's orchestra and was present when Penigar's vocalist, Little Miss Sharecropper - Lavern Baker to you - made her first recordings in 1949.) However, the marriage didn't last all that long: Minnie and Stumpy were divorced no later than 1952 (he was married to someone else in the 1953 Danville, Illinois City Directory). Sometime around 1960, Minnie would wed her old Steps Of Jive bandmate, Frank Ransom, to whom she'd remain married until his 1992 death.

Minnie seemingly only continued her musical career into the late 1950s, but, according to a February 25, 2001 Indianapolis Star article printed after her death, she never threw out any of the gowns she wore while performing (even when she moved to a retirement home). Said a friend of hers: "The band's name, Steps O' Jive, was a fill-in-the-blank: the whole name depended on how many members belonged at a given time. Sometimes the marquee read, 'Three Steps O' Jive,' sometimes 'Four,' or 'Five.' On occasion, they were billed simply as 'Steps O' Jive.'"

Minnie White Ransom died on February 1, 2001, at the age of 87. Her obituary, in the Indianapolis Recorder of February 16, 2001 told of her career:


She was a talented jazz pianist who had traveled throughout the United States, with long stints in the Midwest (predominately Chicago), New York City, southern California, and several southern states; she had been a piano and vocal teacher in the Chicago area before moving to Indianapolis. She was a member of the "Four Steps Of Jive" band. During World War II, she traveled extensively to entertain all the branches of the armed forces and she was a featured performer with Jack Benny during many bond rallies; she opened the renowned Rum Boogie Club [sic] in Chicago, performing with Nat Towles' Big Band and she played for Count Basie's Orchestra as a featured entertainer.... [The Rhumboogie Club engagement and Jack Benny rallies were all done while with the Towles band. I can't find any other references to her, under any name, with the Basie band.]

After Minnie was added, the Steps took some formal photos. (Photo sessions were expensive and were to be avoided if a group experienced a lot of turnover.) You'll see that one of the photos was autographed "Best Wishes - Steps O' Jive - 8-17-47" (but it was actually taken in late 1946) The 1947 date will become interesting in a moment.


More documented appearances, this time with Minnie Whitlock in the group: They played at Chicago's Club Silhouette throughout December 1946 (performing "Minnie's Boogie", "Pitchin' The Boogie", and "The Big Fat Gypsy"), and were back there for an eight-week gig the following September (Milwaukee Sentinel, September 23, 1947). They were at the Nob Hill in Chicago in November 1948. Note that Minnie had a large collection of appearance clippings, but most of them are undated, with no hint of what paper they came from. Included were gigs at Lyons' Ranch (Lyons, Illinois), Mickey's Theater Lounge (Chicago), the Hollywood Bar And Cafe (Rochester, Minnesota), and the Vanity Fair Cocktail Lounge (Chicago). I don't know what changed in the newspaper industry, but many of the write-ups in this period named the group members.

The reviewer (unknown paper and date) for their late 1946 appearance at the Club Silhouette said "The boys burlesque those pioneers of plaintiveness, the Ink Spots, in such a rollicking fashion that you may never be able to listen seriously to them again". (Note that the columnist referred to them as "the boys", even though he listed Minnie as a member.) They were still at the Silhouette for New Year's Eve.


From the October 4, 1947 Chicago Defender: "The Steps Of Jive are back and things are jumping at the Club Silhouette, the Howard St. after-dark spot. The Steps Of Jive foursome, with Frank Ransom on the tom-toms, Eddie Johnson on drums, Bennie Calloway on bass, and Minnie Whitlock on piano, churn out some unusually interesting variations on familiar tunes. Their novelty and jump notes with such tunes as 'Brother Beware', 'Ole Man Mose Is Dead' and 'Hamp's Boogie' is an example. Ransom, the leader of the 'jump group,' alternates from the tom-toms to the vocal department where he excels with the popular tunes of today and a mixture of hits from a few years back." (This blurb confused me for a long while, because there's never a photo of anyone playing a full drum set; and, as I said before, Eddie Johnson is always photographed playing the guitar.)


Because of that October 1947 blurb, we know that Leroy Duckett had left the group, probably in the spring of that year. Leroy would eventually join the Chicago police force and was with them until his death. You'll see my reasoning in a while, but the remaining four (Frank, Minnie, Bennie, and Eddie) are the Steps Of Jive that made the recordings during the summer of that year.


In the fall of 1947, the 4 Steps Of Jive appeared at the Club Silhouette, giving out with "That Chick's Too Young To Fry", "Brown Gal" (strangely described as "one of the shoulder-rockin' jump epics", and "Rhapsody In Boogie". When they played Lyons' Ranch (in Lyons, Illinois), a blurb mentioned that each member sang "... as soloist or as one of the various vocal combinations...." Numbers they performed there included "Green Grass", "Huckle Buck", and "Hamp's Boogie". Another favorite of theirs was "Ole Man Mose".



FINALLY, THE RECORD
For their extensive recording career, the 4 Steps Of Jive recorded two sides for Chord Records in the summer of 1947: "Brown Gal" and "Oshkosh-Bob-A-Losh". The September 23, 1947 blurb that told of their appearance at the Club Silhouette, closed with "They just cut a flock of records...." Was this the usual press agent nonsense, or did they really cut more than the two masters for Chord?


Chord Records was a Milwaukee company owned by Michael Cudahy (Cudahy Recording Corp., 2450 North Terrace Avenue). Well, actually, it's not that simple (but by now, I guess you've come to expect that). There was a Chord Records in Chicago (at 127 North Dearborn Street), but that was a recording studio, rather than a record label. For some reason, Cudahy liked their logo and paid them for the rights to use it for his label. According to Pete Grendysa, who interviewed Cudahy, "All I know is what Cudahy told me. He had that 'studio' [a tiny studio in his basement] and the real guys in Chicago had a real studio and told him he couldn't use that Chord label. So he waved a bit of money under their noses and made a deal." Obviously, the Chord people were good at making deals: there are also Chord records, with the same logo, put out by Larry Mead's Perfection Plastic Products of Pasadena, California (Mead would later own Vita Records). The chances are good that the Steps actually recorded at the Chicago studio and the masters were then sent to Milwaukee.

"Brown Gal" was the 1936 Lil Armstrong tune (which had been revived by the Ink Spots in 1938). Its shining moment would come with the Jive Bombers' reworking (as "Bad Boy") in December 1956.

Both sides feature Minnie Whitlock's piano, and the nonsense song "Oshkosh-Bob-A-Losh" (written by Frank Ransom and rhymed with "wet wash") has a nice bass rhythm, courtesy of Bennie Calloway. Per the label, Bennie does the lead on "Brown Gal", but the echo voice on the bridge is unidentified, as is the lead on "Oshkosh-Bob-A-Losh". The songs have minimalist arrangements: You can hear piano, bass, and guitar, but not Frank Ransom's tom-toms (but his is probably the uncredited voice).


Although recorded in the summer of 1947, the sides weren't advertised in the trades until a January 24, 1948 Chord ad ("Watch for their new sensational record - 'Brown Gal"). The ad used the same late 1946 formal photo, but, since Leroy Duckett had left and wasn't on the recordings, he was cut out of the picture. This tells me that the photo represents the actual recording group. While the record could have been released any time from January to April; it wasn't mentioned until Billboard's "Advance Record Releases" column of April 24, 1948, so I'll go with April as the release date.

However, the record was never reviewed in the trades and quietly faded from sight. So, it seems, did the Steps Of Jive. Usually, a good deal of what I write is focused on what happens to a group after its records are released. In this case, I can't find any appearances in 1948, 1949, or 1950. (Again, I'll lament that Minnie didn't date many of her clippings, so I can't tell if any of them are from these "lost" years. However, since one clipping mentioned that they sang "Huckle Buck" at Lyons Ranch, that appearance was probably from 1949, the year of Paul Williams' big Savoy hit.)



COMES THE END
There were two mentions of the group in 1951. One is a gig at the Annex Bar in Sandusky, Ohio, from August 27 through September 10; by that time, Eddie Johnson seems to have left, since they were the 3 Steps Of Jive: Frank Ransom, Minnie Whitlock, and Bennie Calloway. Then, on November 21, an augmented 5 Steps Of Jive appeared at the Masonic Hall in Indianapolis.

The final mention of the group was as the 3 Steps Of Jive (still Frank, Minnie, and Bennie) at Chicago's Green Mill on March 11, 1953.


The December 24, 1960 Indianapolis Recorder has an ad for El Diablo (Raymond Thurman) & His Orchestra, appearing at the Clowns Playhouse. The accompanying blurb talked about El Diablo's bassist, Wee Willie White, who had appeared with many outfits, including, it said, the 4 Steps Of Jive (but it didn't say when). Since Willie played the bass, this could mean that, at some point, Bennie Calloway finally gave up on the Steps. However, the blurb went on to say that Willie also played the guitar, so he could have been an as-yet-unknown guitarist. There are (need I say it?) no other references to Wee Willie White as a member of the Steps Of Jive. More familiarly, the ad named El Diablo's drummer as our old friend, Eddie Johnson.

There's a lot more that needs to be documented, especially from the 1930s and the 1950s, but there's just no further information. However, their one record is a good one; I recommend it without reservation. I wish they'd made more of them (and left a longer trail of bread crumbs behind).


Special thanks to Pete Grendysa, Tony Fournier, and Nadia Kousari (of the Indiana Historical Society).


CHORD - 4 Steps Of Jive
656 Brown Gal/Oshkosh-Bob-A-Losh - 4/48
The label lists Bennie Calloway as the vocalist on "Brown Gal"




Unca Marvy's Home Page
More Articles