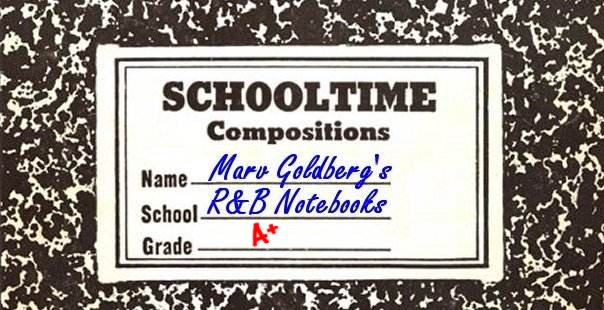 The Quinns

By Marv Goldberg

Based on interviews with Leon McClain,
Donald Lawrence, Gerald Johnson, and Henry Thomas


© 2004, 2009 by Marv Goldberg
The only reliable thing known about the Quinns up till now was that they were somehow related to the Continentals. So much for what we know: except for both groups being from Brooklyn, they had nothing to do with each other!

As you might expect, the Brownsville Community Center, on Blake Avenue and Powell Street, was a place where lots of kids sang together. In 1954, one group of high school kids consisted of Willa Mae Jones (first tenor and lead), Pearly Mae Sumpter (first tenor and lead), Johnny "Dusty" Moye (second tenor), Gerald Johnson (baritone) and Leon McClain (bass).

This aggregation kept practicing throughout 1955, until one day Dusty got Willa Mae and Pearly Mae to leave by telling them that the group was going to "try something else."


There were other groups that practiced at the Brownsville Community Center. One of these consisted of Franchot "Frenchy" Johnson (lead), Freddy Brown (first tenor), Donald "Thunder" Lawrence (first and second tenor), Henry McKinnon (second tenor), and Bernard Smith (bass). In early 1956, Dusty got Donald Lawrence to transfer over, and they found a new lead singer in Pauline (last name unknown) who sounded a lot like Frankie Lymon. There are conflicting reports as to which group first claimed the name "Quintones," but when the dust settled, this was the group that used it.

They would practice the hits of the day, such as "Church Bells May Ring" and "Long Tall Sally." Of course, with Pauline on hand, there were several Teenagers songs in their repertoire.

Pauline only stayed for a few months, until Dusty decided she didn't fit in either. Says Leon: "We could all sing lead, and she didn't sound right in the background." Recruiting another member of Donald's old group, first tenor Freddy Brown, the Quintones went into high gear. Therefore, the members at this point were: Freddy Brown (first tenor), Donald Lawrence (first and second tenor), Dusty Moye (second tenor), Gerald Johnson (baritone) and Leon McClain (bass).

The Quintones played a lot of local theaters that had talent shows, including the Empire Theater on Ralph and Quincy Avenues. They also did a show at the Ebony Ballroom in the Bronx.


By the fall of 1956, the Quintones were ready for something more than rec centers and small theaters. They went to audition for Herb Abramson at Atco records and were immediately signed (although, since they were all under 18, their parents did the signing).

Atco told them that their first assignment was to learn three songs that were going to be recorded by blues great Jimmy Witherspoon; the Quintones would provide the backup. They worked with arranger Howard Biggs (who had been with the Ravens in the late 40s) on these tunes. Donald remembers, "We were nervous meeting Jimmy Witherspoon." Finally, in October, they made it to a Manhattan recording studio on 5th Avenue, somewhere in the 30s.

The Quintones, who received label credit, backed up Witherspoon on "Still In Love" and "My Girl Ivy" (as well as the unreleased "Congratulations Baby"), released in November. Backup musicians on the session included Jesse Powell and Mickey Baker.

The record was reviewed the week of December 15, 1956, along with the Nutmegs' "Comin' Home," Alan Freed's "Rock 'n' Roll Boogie," and the Cuff Links' "Guided Missiles."

This should have been the start of a long career at Atco. Instead, says Leon, they "couldn't find anything for us to do. They never said why, they just gave us a release." Gerald remembers it a little differently: "We were young and they were taking a little too long for us. Paul Winley said to us that if we got a release from Atco, he'd record us right away."

With at least two other Quintones groups around (one on Gee and the other on Park), the guys decided that a name change was in order; it wasn't a big step from "Quintones" to "Quinns."

A short while later, Dusty got into a dispute with the rest of the group and departed. Since Freddy Brown's brother, Richie, came to most of their rehearsals anyway, he knew most of their material; Richie thus became the new second tenor. This was a good choice, since, Leon says: "The Browns knew more about singing than the rest of us."

Now the group consisted of Freddy Brown, Donald Lawrence, Richie Brown, Gerald Johnson and Leon McClain. They started making appearances at theaters in the Bedford-Stuyvesant section of Brooklyn, one of which was with the Chips, the Cadillacs, and the Wrens.

One of the groups that the Quinns knew from Brooklyn was the Paragons ("They were always asking us to sing for them," says Leon). The Paragons recorded for Paul Winley's Winley Records, and they suggested that the Quinns approach Paul. This they did, and in the summer of 1957, the guys found themselves in a recording studio once more (this time around 5th Avenue and 17th Street).

The songs they picked to sing were two that they had written: Freddy Brown was the lead on "Oh Starlight" and Donald Lawrence led "Hong Kong" (including the pseudo-Chinese gibberish at the end). Leon says that he gave the pianist the wrong key, and "Oh Starlight" ended up being recorded too high. The tunes were released on Winley's Cyclone label in the fall of 1957.

Winley got them onto a couple of shows in the Bronx, at which they appeared with his other acts of the time: the Paragons, the Jesters, and the Collegians.

Actually "Hong Kong" got them in trouble with Winley. He told them that he was getting complaints that they had stolen the background to the song (which was a street thing that every group in Bedford Stuyvesant used to warm up) and that the Chinese "dialog" was being considered insulting (although bizarre pseudo-Chinese had been done in the 30s by Slim and Slam and in the 50s by Screamin' Jay Hawkins). However, that was the end of Winley promoting the record.

Not that he did much for it in the first place, you understand. It doesn't seem to have been sent in for review, but its competition included Frankie Lymon's "Goody Goody," the Velours' "Can I Come Over Tonight?," the Supremes "Just For You And I," Johnnie and Joe's "It Was There," the Delroys' "Bermuda Shorts, the Cellos' "Juicy Crocodile," the Keynotes' "Now I Know," the Gems' "Til The Day I Die," the Ravens' "That'll Be The Day," the Coasters' "Searchin'," the El Torros' "Dance With Me," the Mello Kings' "Tonight, Tonight," the Charts' "Deserie," the 5 Satins' "To The Aisle," the Dells' "Q-Bop She-Bop," and the Isley Brothers' "Angels Cried."

With a real record to their credit, the Quinns made appearances in Manhattan and Brooklyn, playing niteclubs and supper clubs. Forgotten was "Hong Kong," as they did tunes like "Stella By Starlight," "White Cliffs Of Dover," and "Danny Boy."


Leon says that sometime in 1958, "Donald Lawrence got into some trouble; we didn't know where he was." As a replacement, they got Francis "Frenchie" Concepcion (who had been one of the original members of the Wrens, and had lately been with the Travelers; originally from the Bronx, Frenchy had recently moved to Brooklyn). The group remained together with these members for about two years (until late 1959 or early 1960). None of them wanted to bother recording again, and finally Leon left to get a "real" job (with the Post Office). His place was taken by Henry Thomas, who knew the guys from way back when, and who had been singing with a gospel group.

Therefore, in 1960, the group consisted of Frenchie Concepcion (lead), Freddy Brown (second tenor), Richie Brown (first tenor), Gerald Johnson (baritone), and Henry Thomas (bass/baritone). At the beginning, they didn't make many appearances, spending most of their time rehearsing new material, much of which they wrote. When they did appear, they occasionally sang "Oh Starlight" and "Hong Kong."


Probably in late 1960, the Quinns contacted bandleader Al Browne and did their final two recordings for him at a small studio on 4th Avenue in South Brooklyn. It was in an old theater, and the Quinns also did a couple of shows there. Unreleased at the time, the tunes came out on the Relic label in 1965. They were "Unfaithful" (led by Freddy) and "Who Stole The Cookies" (with Frenchie out front).

Meanwhile the guys were rehearsing lots of standards, such as "You'll Never Walk Alone," "Again," "My Foolish Heart," "Beware," and the more recent "Human." There were some local Brooklyn appearances, including the Baby Grand on Fulton Street (in 1963), the Bombay Cafe in Brownsville, and the Classic Lounge in Bedford-Stuyvesant. They made an appearance about once a month.

Says Henry: "We could never get anyone to give us that break." They met with Sidel Palmer, who represented the Drifters, and Bob Prince, from the East Elmhurst News in order to get additional recording dates, but it "never worked out." Neither did contacts with George Goldner and Rosemarie McCoy.

And then, says Henry, "We basically just drifted apart. We just weren't getting any breaks. We all had families, still we rehearsed three or four times a week. A lot of times we couldn't rehearse in our homes." They used a rec center when they could (returning to their roots!). Finally, about 1965, they quit altogether.

Later in the 60s, Leon and Frenchie were together in a group for a year. Unnamed for all that time, they practiced Motown sounds, but nothing ever came of it. In 1974, Freddy and Richie Brown were part of Final Touch, which had "It's Spinning Love" and "We Belong Together," on the Blue Thumb label.

Henry became a teacher (of building & construction and building maintenance) in the New York City prison system. Leon became a soloist briefly, then went to work for the Telephone Company. Donald worked in Manhattan's garment center; Gerald, Richie, and Frenchie all worked for the New York City Transit Authority.

When this was first written, in 1998, most of the members of the Quinns were still around (Dusty has passed away), although they were scattered up and down the East Coast. Leon would love for them to get back together, but "they don't seem interested." In recent years, Leon has been a member of the Lar-Kings and a Ravens Tribute group.

Discography by Ferdie Gonzalez



DISCOGRAPHY
ATCO (Jimmy Witherspoon & Quintones)
6084 Still In Love (JW)/My Girl Ivy (JW) - 11/56

UNRELEASED ATCO Congratulations Baby (JW)

CYCLONE (The Quinns)
111 Oh Starlight (FB/DL)/Hong Kong (DL) - fall 1957

RELIC (The Quinns)
1012 Unfaithful (FB)/Who Stole The Cookies (FC) - 65
Originally recorded for Al Browne, who didn't release them himself


LEADS:JW = the Quinns, backing Jimmy Witherspoon; FB = Freddy Brown; DL = Donald Lawrence;
FC = Frenchie Concepcion




Unca Marvy's Home Page
More Articles