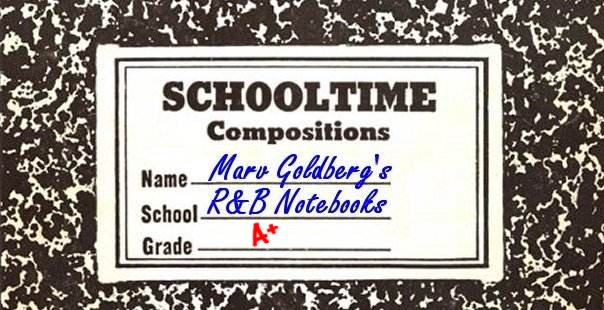 The Six Teens

By Kitty Karp & Marv Goldberg

Based on interviews with the Six Teens
conducted by Kitty Karp

This article appeared in the April 2000 edition of Discoveries
In 1955, a young California resident named Ed Wells put together a vocal group which, looking back over fifty years, shows that simplicity and purity actually did exist in some form in the so-called Age of American Innocence. The Six Teens were originally five teens and one pre-teen (lead singer Trudy Williams was twelve when she joined the group). All of the group members studied hard at school and listened to their parents, even if they didn't like what they heard. And what they recorded were actual Songs of Innocence, poetically allegorizing gifts of flowers, fortune-telling matchmakers, buses, Army guys, Navy guys, nice guys, and guys in general. Guys, not men, lovers, or thugs. And Trudy Williams, a child with a singing voice older than her years, yet not jaded by experience, clearly communicated all the young pure love, without being coquettish and coy.

Along with Ed Wells, who sang baritone, the Six Teens consisted of first tenor Kenneth Sinclair, bass Darryl Lewis, soprano Beverly Pecot, alto Louise Williams, and Louise's younger sister Trudy, who had been casually brought along to a rehearsal and ended up singing lead.

"Without Ed Wells, there would have been no Six Teens," firmly asserted Ken Sinclair. Ed, who possessed an unflagging passion for music since his youth, both formed the group and wrote the innocent and sincere lyrics and music that Trudy Williams' voice so beautifully expressed. Beverly Pecot's family knew Ed's back in Fort Huachuca [wah CHU ca], where their families were both stationed in the army. "Ed always had a wealth of musical gifts—he's still a brilliant man," remembers Beverly Pecot. "He was a straight-A student and played classical music on the piano like no one would believe." "Our parents would tell us that he was a genius," adds Louise Williams.

Coincidentally—and fortunately for teenage music—the Wells and the Pecot families relocated to the same area of Los Angeles, forming a bond out of common experience. Beverly and Ed remained childhood friends, Beverly being the trusted intimate for the products of Ed's intense efforts at musical composition. According to Beverly, Ed Wells threw himself as intensely into forming a teenage singing group as he did into playing classical music. "He used to call me late at night and call into the phone, 'I want you to hear this song!' Here I am asleep, and he's yelling, 'Listen to the lyrics!' at me. Then he'd play one song after another, after another, after another, and then ask me what I thought of them, and make me listen to them again."

Ed wrote more than twenty songs for the Six Teens alone. Whatever he got out of it financially, he put right back in. "He had every kind of fancy equipment," recalls Beverly. "He'd take his money and buy all the latest fancy tape recorders. He had a record collection like you wouldn't believe."

"Ed Wells was the originator of the Six Teens, and Beverly was the second member," said Ken Sinclair, recalling the group's formation and development that stemmed from the serendipitous friendship between the Wells and Pecot families. "I was the third member to join the group. I went to Fremont High in Los Angeles, and I used to cut lawns to make money. Ed Wells' aunt lived next door to me, and one Saturday I was cutting the lawn and here comes Ed, all dressed up. So I said to him, 'Hey, Ed, where are you going?', and he said, 'It's not where I'm going, it's where I'm coming from.' He said he'd just been on Rocket to Stardom [a local Los Angeles television show that featured amateur acts]. So I told Ed that we—my friend and I—were thinking of starting a group. but you know, we hadn't done anything about it, really."

Most of the time, parents give advice and directives that kids don't want to hear. Same with Ken Sinclair, but with an odd distinction in this case:

The following Tuesday—I was cutting the grass again, of course—my mother came to the door and called out to me, 'Mrs. Stillwell's nephew wants you to come to rehearsal.' I said, 'Uh-uh,' and she said, 'No, you're gonna go! You're gonna go because you're always singing around here and it's about time you did something with your voice!' Well, I reluctantly went, and I'm glad I did.

Ed wanted someone to sing bass, and I suggested my friend Darryl [Lewis]. We'd both gone to St. Leo's Parochial School in L.A. and he was going to Centennial High in Compton. So he came to the rehearsal next time and that was fine. It was either Darryl or I who sang the bridges on the ballads.

At the first rehearsal, though, besides Ed, Beverly, and me, there was a girl named Diane who was also going to be in the group. We had a couple of rehearsals, and then for some reason Diane couldn't make it, she was going to be late—I really don't remember exactly. Ed, though, was one for commitment, and he felt that it was too much trouble to constantly try to get someone to rehearsals on time, all the time. So he asked us if we knew anyone else and Darryl said, 'Well, my cousins sing, and I can have them at rehearsal next Saturday.' Ed said, 'Fine, bring them over.'

Whether or not Diane would have worked out in the group is unimportant because of who showed up next—two lovely young girls, one of whom had a winsome voice that belied her age but not her innocence. "My sister and I are both Catholic girls, and we went to Bishop Connaty High School. We always liked to sing together, in church and at school, and so we decided to audition with Ed Wells, who was very popular. I came along with my sister Louise, who sings very beautifully. They let me sing too, and they said they'd use both of us. It was such an enjoyable time. It was also very exciting to audition with these people, who were singers already." Trudy Williams, talking of her formative years with the Six Teens, is always modest about her talent and seems unaware of the impact her voice and interpretation of Ed Wells' lyrics had on the emotions of young girls—and the romantic thoughts of boys. Ed Wells and the other group members were impressed with both girls.

"Ed actually intended to use only one of the girls, and he had Louise in mind," continues Ken. "But Louise said that she and Trudy usually sing together, harmonize and all that. So they started to sing. I looked at Ed, and Ed looked at me, and we both looked at Darryl and Beverly, and Ed took us over to the side and said, 'I think we're gonna keep both of them!' And that's how the group got started."


There were six teenagers recording, hence the name "Six Teens." "Louise actually thought of the name, because of the Frankie Lymon and the Teenagers thing," remembers Ken. (However, Ed Wells told Jim Dawson: "We came up with our name by adding up our ages and dividing it by six to get an average, which was sixteen.") Trudy, twelve years old when she joined the group, had turned thirteen by the time they were ready to record and so was, for all practical purposes, a teenager, too (although the maturity of her vocal delivery spared her getting lost in the pack of kiddie leads that proliferated because of Frankie Lymon). She remembers the pleasure and surprise of hearing her recorded voice. "I thought I sounded so... different. I was a little girl, and my voice sounded grown. I did like it, though. It sounded good to me." People were indeed surprised to find out Trudy's age, but it was certainly not kept a secret. "There was a youth thing going on then, with all the groups with the teenage names," explained Kenny, when I asked if Trudy's comparatively young age had caused wonder among the listeners. "There were the Youngsters, there were the Teen Queens, we had the Sweet Teens on Flip [not, as believed by some, the Six Teens recording under another name]. There was even a group called the Three Teens. So, Trudy's being young went along with the whole thing." Even so, a thirteen-year-old girl with the voice of a mature woman was unusual enough to cause the group to be billed as "The Six Teens featuring 13 Year-Old Trudy Williams," after their third release.

None of the group members had sung a considerable amount of classic group harmony but Ed knew what he wanted in order to cultivate the vocal talents of his group members. When the group had rehearsed enough to stand alone as a unit, Ed contacted Max Feirtag, of Flip records, and invited him to a rehearsal. It was a lot easier back then to get your foot in the door. Feirtag signed them and, in early 1956, at a studio owned by a guy named "Bunny" (across from Fairfax High School), the Six Teens recorded an appropriate six tunes for Flip: "A Casual Look," "Teen Age Promise," "Only Jim," "Send Me Flowers," "My Special Guy," and "Afar Into The Night." The first pairing ("A Casual Look" and "Teen Age Promise") was released in March 1956.

"A Casual Look" was the only Six Teens release that charted on the Top Forty, reaching #25 on the Pop charts, as well as #7 on R&B. It was covered almost immediately by Clydie King on RPM (and in later years there were versions by the Beach Boys and the Orlons). As typically happens when rights to a song have been lifted from under the composer's nose, none of the group knew that the princes of the sand had recorded the song until Ed heard, "Do-do-do, do-do-do, do-do-do" over a speaker in San Francisco. "You'll never guess what I just heard!" was the first thing Beverly remembers him saying over the phone that day.

"A Casual Look" had been more or less adapted from another Ed Wells composition entitled "Kitten," which Ed wrote to showcase Trudy's lead. During the interview, I asked Beverly Pecot to sing a few bars of "Kitten," and she obliged me. It was a sweet, melancholy ballad which the group had rehearsed but for some unfortunate reason never recorded. "Ed and I used to work together during the Christmas holidays at Bullock's in downtown L.A.," recalls Ken, "and we'd take the Red Car all the way to Long Beach. Ed wrote the song one night, sitting in the train station."

World War 2 was still a recent memory and the Korean Conflict had just ended. Thus, the draft was a reality in the lives of young men over eighteen who were not in college. Songs that romanticized the idea of a young man being called by Uncle Sam and asking their sweethearts to wait for them were appealing. Ed did it one better by including a proposal of marriage from the soldier himself and a delighted acceptance by the girlfriend who at first is reluctant since she's "so young, can't marry no one." (The Students, from Cincinnati, Ohio, later paid the song tribute by turning that one line into the classic ballad "I'm So Young.")

"We did two takes on "A Casual Look" because Darryl thought he could do the bass better than he did. The first one was perfect. I don't know why we didn't use it. If they still had the master tape, it would surely be a collector's item."

"We knew we'd made a hit when we heard "A Casual Look," commented Trudy. Ken, perhaps not as fondly, remembers, "When we finally went into the studio, Ed had made us go over the song so many times that I almost hated it. Max Feirtag, though, he saw the song's potential and wanted to record us. He also did the arrangements. He'd heard us rehearsing and it was his idea for Trudy to sing lead."

"Teen Age Promise," the originally-intended A-side of "A Casual Look," was an uptempo number that Ed Wells was persuaded to slow down because, as someone had said, "it was too sweet to be fast." Ken remembers that: "We recorded it on a Saturday afternoon, and the next Friday Hunter Hancock, a popular L.A. R&B disc jockey, played it. Right away it was Record of the Week. I'd be walking down the street and people would ride by in their cars, and it would be playing loud—there'd be such a feeling of pride that went with that. All that rehearsing at Ed's house, all the work we did, getting the parts down, all that work—and then here it is, blasting all over the city. There is absolutely no feeling in the world like it."


The record was reviewed the week of April 21, 1956, and both sides received excellent ratings. Other reviews that week were for the Wheels' "My Heart's Desire," the Harptones' "What Is Your Decision?", the Jacks' "Why Did I Fall In Love," the Solitaires' "The Honeymoon," Robert & Johnny's "Train To Paradise," the Savoys' "Say You're Mine," Ruth McFadden's "Two In Love," the Chimes' "Chop Chop," Arthur Lee Maye & Crowns' "Gloria," and Mr. Bear's "Radar." Only two weeks later it was a Tip in Los Angeles.


In May, the Six Teens were guests on Zeke Manners' Rhythm & Happies TV show on KCOP in L.A. By June, "A Casual Look" was #1 in Los Angeles, but its influence didn't stay limited to the West Coast: in July it was #3 in Jesse Morris' Top Ten on WFPG in Atlantic City, New Jersey.

Louise Williams knows that not only did it feel great to have a hit record and perform, but that the era allowed them to have the fame, if not the fortune. "What's different between recording then and recording now is that you could, in those days, actually walk in off the street and be heard by a record producer. Today, it can't happen. Everything is product and production. Back in those days, you had to be rehearsed. If you made a mistake, the whole take has to be done over. That's why I like the revival shows—it's getting back to the real stuff."

Beverly, nodding and smiling, agreed, adding comments that underscored the uncharacteristic wholesomeness of kids who were now teenage music stars. "It was wonderful being that young, and knowing that we were in demand to do things. Even though we were teenagers—we were limited in that we couldn't go to the clubs and we were still in school—we still had engagements on the weekends and performances up and down the coast. It was lots of fun.

"One engagement that stands out for all of us was the time we were booked in Hawaii. We did our show, had a great time, and then got on the plane for home. One of the engines failed and the plane had to turn around. We had to stay on the island a couple more days." Tough break, huh? Lucky they weren't in New Jersey.

"A Casual Look," and all of the subsequent records, were masterpieces of group effort. Too well-rehearsed and vocally arranged to be called primitive, they communicated sincerity, youth and sophistication simultaneously. An unfortunate few of them, besides "A Casual Look," achieved any status; none did nearly as well as the first release.


In July 1956, Flip released the Six Teens' second record: "Send Me Flowers," backed with "Afar Into the Night," a haunting, enchanted ballad that today brings up images of darkened windows and quiet streets. It made some noise in Hawaii. Ken explains: "That 'tanaka mokalockalocka' we sang on 'Send Me Flowers" I don't know if it had some resemblance to the Hawaiian language or a bad word or what, but between that and the flowers in the title, the song sold like hotcakes. We've been to Hawaii—the whole place smells like plumeria. They're accustomed to receiving and sending flowers, so the song was a natural hit."

The record was reviewed the week of September 15, 1956, and, for the second time, both sides got excellent ratings. Other reviews that week were for: Clyde McPhatter's "Thirty Days," the Platters' "You'll Never, Never Know," the Dells' "Oh What A Nite," the Delegates' "The Convention," the Barons' "Don't Walk Out," and the Chestnuts' "Forever I Vow." Later that month, Max Feirtag went to Superior Court to sign the under-age group to a three-year contract. This worked out to the group's advantage, as Ed Wells told Jim Dawson: "But I enjoy getting the little [royalty] checks. Unlike some other groups, we never had a problem with our royalties because, since we were underage, the courts had to supervise our contract." On September 28, the Six Teens appeared at L.A.'s Shrine Auditorium on a show emceed by Earl McDaniel (KPOP); they shared the stage with Gene Vincent, the Coasters, Sonny Knight, the Dots, Jerry Wallace, the Turks, the Gassers, A lis Lesley ("the female Elvis Presley"), and Ernie Freeman's Orchestra.


In October, they appeared on Art Laboe's radio show on KPOP (broadcast from Scrivener's Drive-In restaurant), autographing copies of "Send Me Flowers." In November, they spent their weekends (the only time they could make appearances) in San Diego.

December saw the release of the Six Teens' third record: "Only Jim," coupled with "My Special Guy." They were also reported filming a short, for the March Of Dimes, at Universal Studios to be shown in January. Of course they sang their new release, "Only Jim." Later in December they did a show at the Downtown United Artists Theater with Googie Rene, Sonny Knight, the Youngsters, Richard Berry, and Jake Porter's Orchestra.

"Only Jim," backed with "My Special Guy," was very well developed lyrically. It had the same military motif as "A Casual Look," except this time the guy was in the Navy and the story was more complicated; in fact, Ed Wells wrote several more songs after this one with Trudy narrating stories worthy of development into romance novel plots. "Only Jim" is recounted by a young girl whose sweetheart was joining the Navy, leaving her heartbroken until she met up with Jim's friend, who was "quite a guy." She begins a romance with Jim's friend and writes a "Dear John" letter to Jim. Then she gets a letter from Jim (narrated by Darryl Lewis), telling her to hold on, he'll be home in a little while. Trudy's character found herself to be still in love with Jim and dumped the friend. I still wonder if Jim ever got Trudy's letter. Beverly said that she likes to think not, what with the mix-up in the mails and so on, while I rather enjoy the image of Trudy dashing daily to Jim's mailbox (they left them unlocked back then) and riffling through the mail until her letter was finally delivered—and then destroying it.

"Only Jim" received an excellent review the week of January 19, 1957 (the flip was rated as "very good"). Other reviews that week went to Ray Charles' "Ain't That Love," Lowell Fulson's "Blues Rhumba," the Orbits' "Message Of Love," and the Ray-O-Vacs' "Party Time."

The Six Teens' first four release pairings alternated slow and uptempo sides. "Arrow of Love," released in March of 1957, remains a turntable request on the West Coast and is also the song most favored by the group. "It was lots of fun to record, and it was a good dance record," said Beverly. Adds Ken, "We were used to doing ballads and this was one of the numbers that showed that we could do other things. It's a happy song." Indeed, you could imagine that you heard Trudy smiling through the entire record. "Cute tune!" she remembers delightedly.

"Arrow of Love" was backed by "Was it a Dream Of Mine," a fanciful tale about a fortune-teller's prediction of true love. Young and pure, yet nobody's fool, Trudy was not going to let some strange boy into her home and heart until she checked it out first with the oracle.

"Arrow Of Love" was reviewed the week of April 27, 1957, with both sides once again getting excellent ratings. Other reviews that week were: Fats Domino's "It's You I Love," Lavern Baker's "Jim Dandy Got Married," the Mello-Tones' "Rosie Lee," the Tunedrops' "Rosie Lee," Little Richard's "Maybe I'm Right," the 5 Keys' "4 Walls," Roy Brown's "Let The Four Winds Blow," the Hurricanes' "Priceless," the Suburbans' "Leave My Gal Alone," the Serenaders' "When You're Smiling," and the 5 Dollars' "You Fool." By the end of June, the record was a Tip in Los Angeles.

In August, the Six Teens were guests on Lonnie Johnson's show on KGFJ, broadcast from the Dolphin's of Hollywood record shop. Also that month, their fifth record was issued: "My Surprise," backed with the comparatively ordinary "Baby, You're Dynamite," was another novelette inspired by an actual incident that highlights Trudy's frank innocence. The song tells of a girl on a bus who initiates a come-hither-but-stay-where-you-are flirtation with a boy. She drops her books, he picks them up, she says oh, please go, he smiles, she stays on the bus—sort of a schoolgirl's "The Trolley Song" ("clang clang clang went the trolley"). "Trudy was doing that kind of thing then," Ken adds. "Trudy and Louise had to take the bus to Bishop Connaty. Trudy came in one day and told Ed that she'd dropped her books and about three guys ran to pick them up. That inspired Ed to write that song." Trudy smiled sheepishly, but didn't deny it.

Another Flip record that was issued in August 1957 was the Ivy Leaguers' "Beware Of Love" and "Deposit Your Love In The Bank Of My Heart." According to Beverly, the Ivy Leaguers were a spin-off from the Six Teens, consisting of Richard Owens, Louise Williams, Beverly Pecot, and Lena Calhoun). We'll meet Richard Owens again later on.

In September, they were signed by the Milton Deutsch Agency to do an eight-week national tour on the 27th. However, the tour didn't materialize because school reared its ugly head. (This is one of the problems encountered by a very young group.) "My Surprise" was reviewed the week of September 23 (once again both sides were considered excellent), along with the Del Vikings' "Come Along With Me," the Rays' "Silhouettes," Thurston Harris' "Little Bitty Pretty One," the Deltairs' "Lullaby Of The Bells," Donnie Elbert's "Have I Sinned?" the Viscounts' "Smoochie Poochie," and the Isley Brothers' "Rockin' MacDonald."

In November 1957, Trudy and Louise shared lead billing on "My Secret"; its flip side, "Stop Playing Ping Pong With My Heart," could easily have crossed the fifties' pop charts if the group had hooked up with a promoter. It was reviewed the week of December 23 (both sides rated good), along with Billy & Lillie's "La Dee Dah," Big Maybelle's "Rang Dang Dilly," Donnie Elbert's "Wild Child," the 5 Royales' "Dedicated To The One I Love," Cornell Gunter's "Baby Come Home," the Kartunes' "Raindrops," and Babs Gonzales' "Rock & Roll Santa Claus."

None of the subsequent songs brought in the sales that "A Casual Look" and "Send Me Flowers" had, although their April 1958 release "Danny (This is the Last Dance)" gets requested by a lot of females at revival shows. "Danny" is another story in song, with Darryl Lewis on the bridge. It is the answer to Everygirl's Agony, sitting at a dance longing for the attention of the boy who once cared for you—and suddenly he's there, under your spell, ready to dance the last dance. The flip was "Love's A-Funny That Way." The record was reviewed the week of April 28, along with the Dominoes' "Music Maestro Please," the Johnny Otis Show's "Willie And The Hand Jive," Mickey & Sylvia's "Bewildered," the Charts' "You're The Reason," the Adelphies' "Kathleen," Screamin' Jay Hawkins' "Alligator Wine," the Solitaires' "Walkin' And Talkin'," and the Spaniels' "Great Googley Moo."

In May, the Six Teens toured southern California with Art Laboe, and in June they were booked on a tour of Hawaii.


The late Richard Berry and his wife had been friendly with Louise Williams, and through her, Trudy had met the Berrys. Trudy had long admired Richard's musical abilities and so was delighted when he wrote "A Foolish Little Girl" and "You're My Boyfriend" for her. In mid-1958, she recorded them, backed by Richard's group, the Pharaohs. At the same session, the Six Teens recorded two other Richard Berry compositions: "Oh, It's Crazy" and "Baby-O." Berry, who will always be remembered not only for "Louie Louie" but for forming groups that typified the South Central L.A. R&B sound, hit an uncharacteristic bump when he wrote "Baby-O." Sounding like Bobby Day meets Mother Goose, "Baby-O" wasn't a particularly good fit for the Six Teens, and you won't hear much of an argument from them. [Note that while the members of the Six Teens recorded in other combinations, Trudy Williams was not part of "Rosalle & Donnell" with Donald Woods. For more on that, see the Medallions story.]

"Oh, It's Crazy" and "Baby-O" were released in August 1958, and on the 24th they sang them, before a crowd of 11,800, at Dick Clark's show at the Hollywood Bowl (the first Rock 'n Roll show ever held there). Others on the bill were Bobby Darin, the Champs, Duane Eddy, Earl Grant, Jan & Arnie, the Blossoms, the DeCastro Sisters, Jimmy Bowen, Jimmy Clanton, Rod McKuen, the Shields, Sheb Wooley, Oscar McLollie & Jeanette [Baker], Jerry Wallace, and the Ernie Freeman Orchestra.

The record was reviewed the week of September 29, along with the Silhouettes' "I Sold My Heart To The Junkman," the Swallows' "Beside You," the Solitaires' "Walkin' Along," and the Fidelitys' "My Greatest Thrill."

The Trudy Williams "solo" efforts (with the Pharaohs backing), "You're My Boy Friend" and "A Foolish Little Girl" were issued in November 1958. Because of the release, Trudy was a guest on Charles Trammell's show on KGFJ that month. The record was reviewed the week of December 1, along with Bobby Day's "The Bluebird, The Buzzard, And The Oriole," Chuck Berry's "Run, Rudolph, Run," the Turks' "I'm A Fool," and the Teenchords' "Dance Girl."

As indifferent as he'd initially been to forming a group with Ed Wells, Ken Sinclair found himself living a dream. Typically for adolescents who suddenly found themselves celebrities, money was not the object and, just as typically, most of what should have come to the artists went instead to payola and the label owners. "We performed at the Shrine Auditorium when Clyde [McPhatter] was there. "Treasure of Love" was out at the time and I was nuts for it. I'll never forget standing six feet away from him while he was singing. The same thing happened with Fats." Having something like this in your blood cannot be trivialized as being simply star struck, and so it was that Ken's strong family ties led to a despair which Ken still feels as he talks about it.

Some time after the Six Teens had dissolved as a group, Trudy asked me, 'Ken, why did you leave us?' The truth is, I never left." The group was scheduled for a local radio show, and Ken's father suddenly bunched up about it. "We'd been on this show five or six times and he'd never mentioned anything." Ken's disappointment is still evident four decades later. "Now he asks why we're going if they aren't paying us, and that we should at least ask for transportation. We argued back and forth. I had to go, I was part of the group and I told my dad so, but he wouldn't give in if the deejay wasn't going to pay us. I think he may have called Ed Wells about it, but Ed had already made the commitment to go on the show. Ed didn't want to fight with my father either, because he had too much respect for him.

Then I learned from Darryl that Ed had gotten someone to replace me. I heard the group on the radio after that and it hurt so bad, I wanted to leave home. I was only in the eleventh grade and I would've had no place to go, but that's how I felt. Thinking back, I know that Ed was doing what he had to do to keep the group alive, but all I could see was that I could be replaced, and I took it right to heart. I never went back to the group. And even though I understand where my father was coming from, I still think that he could have done something else instead of springing it on us all of a sudden. No one said word one to us during all of our early rehearsals about payment or anything, but as soon as the record hit, everyone knew what was good for us.

There's no bitterness between Ed and myself, and there never was. Ed was, and is, a professional. My father just thought I was more important than I actually was, and Ed proved to him that one monkey doesn't stop a show. And I was in the middle of it, and felt it the most. I didn't speak to my father for three weeks. I'm still pretty angry about it.

Beverly couldn't sleep for a few weeks. "Back then, what the parents said, it just went. But that didn't make it easy. I had bad dreams, I kept saying over and over, how could this happen, we worked on it so hard together. We were all so upset and sad about Kenny being gone. But we had to fill that vacancy because we all wanted to continue with the group."

Thus, sometime in mid-1958, Richard Owens (remember him from the Ivy Leaguers?) took over for Kenny Sinclair, but as more of a temporary fill-in than as a regular member. He would only stay with them until early 1959, when he left to become a charter member of the Vibrations ("So Blue," "Watusi," "Peanut Butter"). When Richard left, a singular individual, Jimmie Smith, literally danced in as a permanent group member. He tells it as follows:

I came from a musical family in Beaumont, Texas, where we lived. It was a small place—everybody knew everybody else. I had some of the same teachers my mother had. One in particular was the music teacher. She came down from high school to teach elementary and took hold of me right away. From first grade, I was out on stage, and my career was set.

We had singing groups, too—we liked the style of the Five Satins and Frankie Lymon and the Teenagers, but we never had a chance to do anything professional. Beaumont wasn't New York, there wasn't too much going on.

I graduated high school and came to L.A. to work as a cook. One night I went to a dance at the Kappa House [an African-American fraternity]. I walked in the door and the first person I saw was this beautiful lady. It was Beverly Pecot. I had no idea what she was about, the Six Teens and all, but I was attracted to her like a magnet. We started dancing, and I started to sing with the records, you know, trying to say some things in a roundabout way. Well, I impressed her in a way I didn't expect. 'You can sing!', she said, and I said, 'I guess.' So she said, 'I want you to meet somebody,' and she introduced me to Ed Wells right there. He was ready to go, man—I mean, he wanted to hear me right away. I belted out a couple of notes, and he said, okay, we're going to do this and that, and then comes up with two songs for me! One of the last songs I did with them, later, was 'Suddenly in Love', where the guys traded leads with the women. I remember Ed presenting Ernie [Freeman] with the song, he arranged it in thirty minutes, and we did it. And it was a terrific song. I remember, I'd get excited seeing musicians putting together a song like this.

Make no mistake, it was strange for me at first. Ed was real enthusiastic about me but he was hurting, too—the whole picture of the group was changed when Kenny left. I was no replacement for Kenny; you don't just replace a key element. Still, I remember coming in and feeling everyone looking at me as if to say, who's he? It was uncomfortable 'til we all got used to it, then it was great.

Jimmie was another Flip artist. He'd recently recorded "I Cry and Cry Every Night" coupled with "Nighttime is the Time." On this May 1959 release, he was backed by a female group known as the Lockettes. When Richard Owens left the group, Jimmie filled in for him and soon was permanently installed in the Six Teens.

The Six Teens' next session, held around April 1959, produced "Why Do I Go To School" and "Heaven Knows I Love Him" (although the lyrics are "Heaven knows I love you"), which were released in May. They were reviewed the week of June 29, along with the Calvaes' "Anna Macora," Brook Benton's "Thank You Pretty Baby," Johnnie & Joe's "Where Did She Go," the Shields' "Play The Game Fair," and Lord Luther's "The Truth."

There was one final Six Teens session, held in the spring of 1960. At it, they recorded four more tunes: "That Wonderful Secret of Love," "So Happy," "Suddenly In Love," and "Little Prayer."

"That Wonderful Secret of Love" and "So Happy" were released in April 1960. On "So Happy," Jimmie and Trudy share a soulish duet lead, reminiscent of Brook Benton and Dinah Washington.

And then there was one: the final Six Teens' record, "Suddenly In Love" and "Little Prayer" was issued in July 1960.

The Six Teens ran their course and then faded away. Ed Wells made one more Flip recording, with his sister Maydiea Cole: "Bye Bye Baby (My Pride)"/"Why Don't You Tell Me" was released on Flip in July 1962, as by Shank and Maydiea. There was also a 1964 brother-sister duet as by the "Important III" on the Wells-Desett label: "Hey Mr. Loser" and "Change My Personality." (In spite of the name, Maydiea, when interviewed, said that there were only the two voices on the record.) After this, Ed walked away from recorded music for keeps. He kept none of the sheet music on which he composed "A Casual Look," "Arrow of Love," and all of the others. In later years, he'd expressed perplexity at the popularity of what he regarded as products of a callow youth for record collectors, not crediting the fact that what he'd written was a beginning of a promising songwriting career that never developed.

Jimmie Smith elaborates further: "When we're older, we look back at what we did and think, well, we could have done better—and you don't even remember that what you had then was really good for its time." Beverly adds that Ed also was serious about a vocation in assisting people. "Ed became very involved with social work and didn't follow up on his songwriting after the Six Teens. He now lives in San Francisco doing social work and is active in the church and charity. Our loss was definitely other people's gain."

Beverly, Trudy, Louise, Darryl and Jimmie joined Ken in following their individual careers, at times hooking up with other groups. Beverly sang with Lena Calhoun and the Emotions, another Flip project by Ed Wells (Beverly and Lena had both been members of the Ivy Leaguers back in 1957). Ken was already singing with the Colognes on Lummtone; he and two of the members of the Colognes, his brother Earl Sinclair and William DeVase, joined up with Darryl Lewis and Jimmie Smith to form the Elements. They recorded one record for Titan, "Lonely Hearts Club" b/w "Bad Man," then replaced Earl Sinclair with Oscar McDonald and became the Elgins, to avoid conflict with another group called the Elements.

The Elgins were one of the most prolific under-promoted groups to ever have scratched vinyl. They were not, however, underrated or unappreciated. They recorded some incredible stuff. "Uncle Sam's Man," which they recorded on Flip, was very popular in L.A. and, unbeknownst to the group at the time, in places like Pittsburgh, New York, New Jersey and Philadelphia, where group harmony ruled and collectors were burgeoning. But it never became a best-seller because, as Ken told it, Max Feirtag was tired of payola and wouldn't buy into it. Their Lummtone recording of "I Lost My Love In The Big City," recorded in 1963, was as pre-soul as they come. Motown in fact had shown interest in the record. "Well, that was it. I knew I'd be an artist for the rest of my life. I had it made." Ken Sinclair is wryly remembering the high before the crash. "That song was popular, and it was a hit here. But the guy from Lummtone [probably label owner Lummie Fowler (who had written the Hollywood Flames' "One Night With A Fool")] just sat on the record and did not hing with it." No reason for Lummtone's inactivity with the Elgins was given, but the fact is that "I Lost My Love In The Big City," was also as good as anything that ever came out of Detroit, and never mind that it was a West Coast production. It continues to be requested on oldies stations that have an East L.A.-flavored playlist and has been anthologized on various Low Rider collections right along with Major Lance, the Impressions and the huggy ballads by Bo Diddley.

Kenny continued to record with a couple of more groups that made some noise in the sixties. He joined the Olympics in 1968, along with original lead singer Walter Ward and Mack Starr, who was once known as Julius McMichael, lead singer of the Paragons. Ken also recorded as lead singer of the Bagdads, who sang the only revival group harmony song to be successfully combined with soul: "Bring Back Those Doo-Wopps." "Doo-Wopps" was written by Maurice Rogers, who hailed from Gary, Indiana (home of the Spaniels). Rogers regaled Kenny with musical stories, including one about a family of kids from Gary that he'd recorded on a partner's label. "The lead's only seven years old," he said. "They'll probably be pretty big." That's as good a way as any to sum up the early career of the Jackson Five.


**********************************************************************************************************************

Fast forward to 1996. Ed Wells is a social worker in San Francisco. Kenneth Sinclair, still with both feet (and tonsils) in the music business, is an animal control officer and is married to the former Freda Merrick, who became the manager for the Six Teens and the Elgins. Darryl Sinclair works for Pacific Gas and Electric, and Jimmie Smith has driven trucks and worked as a technologist in the dry food industry. Beverly Pecot has taught school in the Los Angeles Unified School District and recently retired after 34 years. Trudy Williams has gone to college, married and borne a daughter; her sister Louise had joined a convent and later left and gotten married. Group harmony fanatics and record collectors wonder from time to time what has happened to the Six Teens, particularly that beautiful child with the full-grown voice. Trudy sightings were on occasion reported in the Midwest, in the Bay area, in Los Angeles.

For the past couple of decades, radio shows and group harmony organizations were reviving their memories and putting them into reality. The desire to meet cherished performers on the other side of the wax and thank them for the romance they brought into everyone's life resulted in vocal groups of the fifties and early sixties being literally hunted down and returned to the stage for revival performances. A mere handful of them had intact personnel.

Dateline Pittsburgh, Pennsylvania. 1996 or thereabouts. PORCC (Pittsburgh Oldies Record Collector Club), a local non-profit group harmony organization (cleverly acronymed to honor veteran Pittsburgh disk jockey Porky Chedwick), was hosting a show featuring several vintage groups, among them the Olympics and the Elgins. "I couldn't believe it," said Kenny, who still smiles incredulously when he remembers the evening. "Some guy comes in and says, were we members of the Elgins who did 'Uncle Sam's Man.' I mean, I thought we were obscure. So I say 'yes,' and man, I thought he was going to drop his teeth. I couldn't believe it. Turns out that 'Uncle Sam's Man' is part of the Pittsburgh Sound thing, and all the guys down there know about it."

The word was out, and every group harmony organization in the United States—all five or six of them—were falling all over themselves engaging the Elgins to perform. "Pittsburgh," recalls Ken, "paid us more money that one time than any of our groups ever got performing anywhere else, back when we were new." Before long, everyone was playing Six Degrees of Ed Wells, which eventually resulted in Kenneth, Darryl and Jimmie contacting Ed and the female members of the Six Teens. If it hadn't been for the strong family and community ties of the individual group members, one can only guess how long it would have taken to locate the rest of the Six Teens. Afar into the night as any of them might have gone, the Six Teens were reunited and courted so quickly that none of them had much of a chance to consider whether or not they really wanted to sing again.

On Friday night, February 21, 1998, I [Kitty] was invited by Bill Gardner to meet the Six Teens at an interview he was doing on his radio show, "Rhapsody in Black" (KPCC, Pasadena, California, 89.3 FM, Friday nights between 10 PM and 1 AM), and I eagerly went. Seeing Trudy Williams in the flesh, accompanied by four of the original Six Teens (Ed Wells, unfortunately, was ill and could not travel), after nearly forty years of absence, singing songs I used to lip-synch in front of a mirror with a shoehorn clutched in my hand like a microphone—it was enough to make me step out of the removed style of journalism. My emotions were on a yo-yo string and so were everyone else's, including the group. A record would play, the group would sing to it, and suddenly sound would be three-dimensional. My heart would go flying into space with the rest of me hanging on for the ride. Then Bill would break into interview mode and I'd be sitting with a pencil in my hand and my mouth open. Over and over. You can sit inside a pyramid all day and twist yourself up like a pretzel, humming mantras until you approach satori. I got to commune with my idols in the flesh.

And they were all very gracious about my overwhelming fervor. Trudy Williams is very modest and open, and as ingenuous as she was when she was a teenager. She expressed shy surprise that she had been sought after and idolized. After Bill played "Afar Into The Night" and confessed to Trudy that as a young guy in high school he knew—he just knew—that Trudy was singing for him alone. And Trudy smiled and said, "It was a beautiful love song. I sang it to everyone!"


The Six Teens were scheduled to be the headliner of the Doo Wop Society of Southern California's show the following Saturday evening. For Trudy, and others in the group, this show was in some ways a maiden performance, after so many years of not having sung together. "I had some initial doubts about us performing together," admitted Beverly. Kenneth had also casually dismissed the notion of performing with the Olympics at the Greek Theater, a huge outdoor stage in L.A. When that took place, the smaller but more intimate venue of the Petroleum Club in Long Beach, California for the Doo-Wop Society show must at first have seemed less intimidating.

However, the amount of adulation and suspense that accompanied the announcement of the appearances of the Six Teens, along with the Elgins and the Bagdads, bewildered the group, particularly the women, who hadn't sung professionally for years. The show had been sold out far in advance, and it was obvious from the enthusiasm voiced by the ticket buyers that if the arms of the Venus de Milo had been found, they would have been eclipsed by the reunion of the Six Teens. True lovers of group harmony, when separated from the "I just love the oldies" crowd, want more than to hear a group sing the songs that produce unique feelings when the records are played. They want to return the favor, and sometimes they—all right, we—undoubtedly go overboard with admiration.

At the show, Trudy was as nervous as a cat in a room full of Rottweilers. So were the rest of us, but only because another piece of the Holy Grail had been found and glued into place. No one was disappointed. The show opened with the Elgins singing "Extra! Extra!" It was amazing. It was more than voice—there was enough power behind them to have blown out the excellent sound system, which thankfully didn't happen. After a couple of more acts, the Six Teens came on, and it happened. Trudy sang the first few notes of "Arrow of Love" and souls left the bodies of a large number of the attendees and wound up on the stage next to the group. She sang, and she smiled, and the little girl from 1956 was suddenly there, visibly, in front of us. And of course, when the first "Do-dah-do" came out of Darryl Lewis' vocal chords, there was enough corporeal spirit remaining for the audience to go audibly nuts. For dessert, the Bagdads sang "Bring Back Those Doo-Wopps," and for a short time brought us back. It was all real again. And because none of the group members had, through their lives, ever fully lost their senses of innocence and wonder, some of us found that we still had ours, buried under the rubble that had been dumped in there for decades.

The Six Teens have continued to perform in the L.A. area since their opening, although Louise has returned to her family. The group seems delighted, but with one big reservation: "If Ed could have been with us at most of these shows, my night would have been made." Jimmie Smith is remarking on the fact that due to illness, Ed Wells was unable to join the rest of the Six Teens at most of the revival shows. Beverly Pecot tenderly expresses the bittersweet feeling of reuniting without Ed Wells: "Without Ed, there would have been no Six Teens, there would have been no opportunity for all of us to have had the wealth of experience of being and growing together, even though most of us haven't been together in a long time. He is a star and a dear friend. We miss him a great deal and wish he were here with us."


**********************************************************************************************************************


OK [says Marv], Kitty has had her turn, now it's mine. I'll start by saying that I don't care for the Six Teens sound much at all (but I've also never been one to pass up a story). They were aimed at pre-teen girls with "knight on a white horse" and "happily ever after" dreams. Obviously, I don't identify. Most of their songs I'd have to characterize as something like "sappy." In fact, they were so saccharine that even their intended audience for the most part passed them by. I really can't imagine males liking the Six Teens' sound at all. (Of course, I'm not trying to take away from their singing talent; I'm talking about their material.) In preparing for this article, I made the mistake of listening to their complete output in one sitting, and kind of staggered away from it. (Strangely, one song that I did like was "Baby-O," which is somewhat "Rockin' Robin"-ish, and which Kitty didn't think was up to par for them.)

Actually, I'm not alone here. An expert in the field (possibly the expert) doesn't seem to think much of their music either. In a 1989 interview with Jim Dawson (reprinted with permission), this is what Ed Wells himself had to say:

They [the songs] just got worse and worse. We were going for the kid market. We kept the lyrics clean and simple. Remember, we were Catholic kids. Trudy wasn't soulful and she couldn't do [vocal] slurs so there wasn't much else I could do but write those dumb songs. I can't believe I wrote "Stop Playing Ping Pong With My Little Heart" and can't believe Max Feirtag recorded it. Not long ago I heard "Only Jim" on the radio and I thought "Oh my God, that's horrible.".... I'm surprised those old records did so well. When I hear them now, it's like somebody else wrote them.
Also, per Ed Wells, the end of the group was slightly more complicated:

I went off to college so I wasn't around all the time. Louise went into a convent for a couple of years to become a nun and we replaced her with my sister, Maydiea Cole. Finally I left Los Angeles and moved to New York around 1968 and that pretty much ended the Six Teens.
This is somewhat confusing, since by 1968 Darryl and Jimmie had been with the Elgins for years. According to Beverly Pecot, there may have been a couple of minor performing incarnations, but nothing she can pinpoint exactly.


**********************************************************************************************************************


Since the completion of this article, the number six has, sadly, decreased to four. Ed Wells had been suffering from throat cancer and passed away February 18, 2001. His lingering illness affected whatever enthusiasm he may otherwise have felt when the Six Teens regrouped to sing at the Doo Wop Society.

"He had a very mixed reaction," Beverly Pecot Martin said. "He couldn't participate because he had no voice. We grew up together; we were very close. He was a gifted musician and an artist. I miss him so much."

Ken Sinclair was diagnosed with terminal cancer and died March 16, 2003. "Russell Parker is standing in for Ken," Freda said. "It was hard for me to give up Kenny's uniform, and excruciating to see the Olympics on stage without him. He was my everything—my buddy, my friend, my composition. Some days I miss him more than I could miss anybody."


[The authors wish to thank the Six Teens and their manager, Freda Sinclair, for their graciousness during the interview and follow-up questions. In addition, recognition is due to Bill Gardner of "Rhapsody in Black" on KPCC in Pasadena, California, to Jim Dawson for his reference notes, and to Ferdie Gonzalez for his discography.]



DISCOGRAPHY
FLIP (The Six Teens)
315 A Casual Look (TW/KS)/Teen Age Promise (TW & LW) - 3/56
317 Send Me Flowers (TW)/Afar Into The Night (TW) - 7/56
320 Only Jim (TW/DL)/My Special Guy (ATG) - 12/56
322 Arrow Of Love (TW)/Was It A Dream Of Mine (TW/DL) - 3/57
326 My Surprise (TW/DL)/Baby You're Dynamite (TW) - 8/57
329 Stop Playing Ping Pong (With My Heart) (TW)/My Secret (TW & LW/KS) - 11/57
333 Love's A-Funny That Way (TW & LW)/Danny (TW/DL) - 4/58
338 Baby-O (ATG/ATB)/Oh, It's Crazy (TW) - 8/58
346 Heaven Knows I Love Him (TW & LW)/Why Do I Go To School (TW) - 5/59
350 That Wonderful Secret Of Love (TW)/So Happy (JS/TW) - 4/60
351 Suddenly In Love (ATG/ATB)/Little Prayer (TW) - 7/60

LEADS: TW = Trudy Williams; KS = Kenny Sinclair; DL = Darryl Lewis; LW = Louise Williams;
JS = Jimmie Smith; ATG = all the girls; ATB = all the boys


FLIP (the Ivy Leaguers; with Richard Owens, Louise Williams, and Beverly Pecot)
325 Beware Of Love/Deposit Your Love In The Bank Of My Heart - 8/57

FLIP (Trudy Williams [backed by the Pharaohs])
340 You're My Boy Friend/A Foolish Little Girl - 11/58

FLIP (Jimmie Smith [backed by the Lockettes])
347 I Cry And Cry Every Night/Nighttime Is The Time (I Miss You So) - 5/59

FLIP (Emotions; with Beverly Pecot)
356 Been Lookin' Your Way/I Ran To You - 3/61
357 First Love Baby/I Ran To You - 10/61
358 Been' Lookin' Your Way/I Can Tell - 10/61

FLIP (Shank & Maydiea; Ed Wells and his sister Maydiea Wells Cole)
361 Bye Bye Baby (My Pride)/Why Don't You Tell Me - 7/62

WELLS-DESETT (Important III; Ed Wells and his sister Maydiea Wells Cole are the only two voices)
2272 Hey Mr. Loser/Change My Personality - 64

LUMMTONE (Colognes; with Kenny Sinclair)
102 A Bird And A Bee/A River Flows - 12/59

TITAN (Elements; with Kenny Sinclair, Darryl Lewis, and Jimmie Smith)
1708 Lonely Hearts Club/Bad Man - 60

FLIP (Elgins; with Kenny Sinclair, Darryl Lewis, and Jimmie Smith)
353 Casey Cop/Uncle Sam's Man - 12/60

TITAN (Elgins; with Kenny Sinclair, Darryl Lewis, and Jimmie Smith)
1724 Extra! Extra!/My Illness - 3/62
1724 Extra! Extra!/Heartache, Heartbreak - 62

LUMMTONE (Elgins; with Kenny Sinclair, Darryl Lewis, and Jimmie Smith)
109 A Winner Never Quits/Finally - 3/63
109 A Winner Never Quits/Johnny I'm Sorry - 63
110 Johnny I'm Sorry/You Got Your Magnet On Me Baby - 5/63
112 Finally/I Lost My Love In The Big City - 10/63
(This was re-released on Lantam 01, as by "The Daniels," in 1966)
113 Your Lovely Ways/Finding A Sweetheart - 3/64

DOUBLE SHOT (Bagdads; with Kenny Sinclair)
128 Livin' In Fear/Let's Talk About The Bad Times - 5/68
133 Bring Back Those Doo-Wopps/Green Power - 9/68
140 Jelly/Love Has Two Faces - 69
151 Keep Those Mini Skirts Up/Let's Talk About The Bad Times - 6/70

WARNER BROTHERS (Olympics; with Kenny Sinclair)
7369 Please Please Please/Girl, You're My Kind Of People - 5/70

MGM (Olympics; with Kenny Sinclair)
14505 The Apartment/Worm In Your Wheat Germ - 2/73




Unca Marvy's Home Page
More Articles