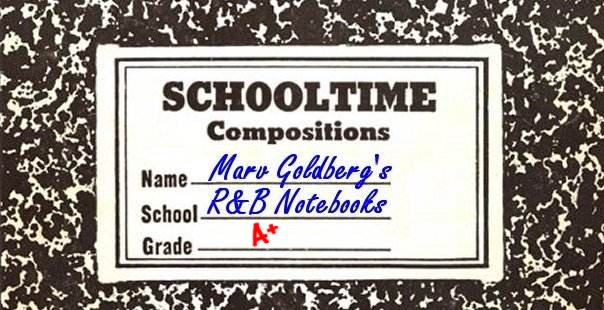 The Striders

By Marv Goldberg

Based on an interview with Charles Strider


© 2004, 2014 by Marv Goldberg
[AUTHOR'S NOTE: I'm constantly revisiting my articles to see how I can update them. This sometimes poses a problem: I have more resources at my disposal than ever before (for example, digitized newspapers), however, sometimes what I discover raises many questions that I never would have known to ask before. Unfortunately, by this time I've lost the primary source (that is, the last member of the group has died).]


The Striders were one of the transitional groups from the sound of the 1940s to that of the 1950s. Their recordings were all made in (probably) less than five years, and all but five of their records find them as backup to female singers (most often Savannah Churchill).

The Strider brothers (tenor Eugene, baritone Charles, and bass James) began singing together, before World War 2, in Columbus, Ohio. "We loved music," said Charles. "We would sit around in the evening singing on our mother's porch or walk the streets." James was the oldest, having been born in 1920. Charles was next (1925) and Eugene was the youngest (1927). (Actually, the youngest brother was Carl, but he doesn't seem to have been a singer.)

The Cleveland Call And Post of October 18, 1941 had an article about the "Southern Echoes, A Columbus Schoolboy Musical Unit":


They call themselves the "Southern Echoes", but what's in a name. They are all Columbus boys and they make music.

These youngsters, the oldest is just twenty-two and the youngest is a fourteen year old, still in Junior High, have been singing and playing together ever since they won a $10.00 prize in an amateur contest at radio station WBNS two years ago. They are no longer amateurs. They sing too well to sing for nothing. They have sung their way through seven or eight states, have broadcast from the Columbia Studios in New York, and have thrilled radio audiences in Chicago, Detroit, Philadelphia and points west.

At home last week, Jimmy Strider, red haired, freckle faced, bass and baritone singer, said the "Echoes" are pausing here for a few days before they truck on down to Philadelphia, Pa., where they will broadcast and appear in recitals for a couple of weeks, after which they tour Virginia and the west.

Richard Taylor is the only one of the boys who is married. He is the proud papa of two boys, both of whom he hopes to make violinists. He and James Strider quit school after graduating from East High, but Joseph Travis, the fellow with the guitar, spent a couple of years at Ohio State where he specialized in music. He is the arranger for the quintet in which he sings lead and tenor besides strumming the guitar.

Eugene Strider and his brother Charles, 14 and 16 years old, are students at Champion and Franklin Junior High Schools. With their brother James who is of legal age, just 21, they make their home with their father and mother, Mr. and Mrs. Fred Strider, 466 N. Garfield Avenue.


They sang and sang, practicing and appearing in small nightclubs in Columbus. "We played a lot of dives and dumps," said Charles. Serious about their music, they rehearsed in a hotel room at the Daescheler-Wallach Hotel. At an appearance at the Palm Gardens Niteclub, they were heard by Bob Roche, a photographer who called himself "Bob Rocke"). Rocke "loved the sound we made with our voices," remembered Charles. (Their arrangements in those days included a lot of imitations of musical instruments.) Seeing potential in the 4 Striders, he became their manager and got them appearances all over Ohio. He also bought them their first uniforms. "His mother footed the bills," said Charles.


When World War 2 broke out, the group broke up. Eugene joined the Wings Over Jordan choir, which appeared all over the world. After a while, Charles also became a member. This choir was so well-known that their Sunday morning radio show (originating from Cleveland) went on regardless of what city they were appearing in. We take things like this for granted nowadays, but it must have been extremely difficult arranging for remote hookups back then.


A unit of the Wings Over Jordan choir was the Jordanaires Quartet, consisting of Eugene Strider (leader), Charles Strider (baritone), Henry Payden (second tenor), Barney Ray (baritone), and Ellison White (bass). White, who's the second from right in the prior paragraph's photo, went on to the 4 Jacks on Federal and the Bombers on Orpheus.

After the war, the Strider Brothers rounded out their sound by adding tenor Ernest Griffin who was "just like a brother." Calling themselves the 4 Striders, they set out to conquer the musical world. Reuniting with Bob Rocke, they moved to New York. There, they worked out of the Gale Agency booking offices (the same outfit that handled the Ink Spots). So who were the big influences on the Striders? Actually, according to Charles, no one was. "We did our own arrangements. We loved to experiment. We were our own inspiration."


In the summer of 1948, the Striders (who by now had dropped the "4") hooked up with Capitol Records. (This was through the efforts of Bob Rocke, who was to get them all of their recording contracts.) A marathon session was held on July 17, resulting in ten masters: "Jumpin' Puddles (On A Rainy Day)," "Likin' Isn't Lovin'," "Unlucky At Gamblin' (Lucky At Love)," "September In The Rain," "Ain'tcha Glad I Love You," "Nobody Knows The Trouble I've Seen," "Hard Trials," "There's No One But You," "Met My Mother One Morning," and "She Left Me For A Richer Man." After all that work, none of them was ever released.

On Monday, September 20, 1948, the Striders appeared on the Arthur Godfrey Talent Scouts radio show. (The date is usually seen as September 21, but that was a Tuesday and the show was broadcast on Monday nights.). The woman who "brought" them (probably a shill for Capitol Records) knew nothing about them, saying that they came from New York and that all four were brothers. They sang "The Sheik Of Araby", but probably didn't win, because Charles never even mentioned this appearance to me.

Their second Capitol session was held on October 1, 1948, at which time another three tracks were recorded: "Pleasin' You (As Long As I Live)," "Somebody Stole My Rose Colored Glasses," and "Feather Your Nest." Capitol released the first two of these in November, to little success. Their rendition of Lonnie Johnson's "Pleasin' You" was characterized, in the review, as "not stirringly interpreted." Another waffling reviewer said "Nothing spectacular here nor is there anything severe to say against them."


However, they did have a recording out there and, on November 27, they appeared in a show called "Stars On Parade" (also featuring Maxine Sullivan), as part of the membership campaign for New York City's Carlton YMCA. At the same time, they were appearing at the Blue Angel in Manhattan (crooner Vaughn Monroe and French jazz singer Jean Sablon even came to their opening).

In January 1949, the Striders joined the cast of Hotel Broadway, a comedy-variety show broadcast over the Dumont TV network on Thursday evenings (8:30 - 9:00) from January 20 through March 17. Johnny Desmond played the hotel's night manager and the Striders played bellhops, who introduced each act.

In early 1949, the Striders hit the big screen. Well, actually, it was the small screen. As Mark Cantor (Celluloid Improvisations Music Film Archive) explained: "In early 1949, United Artists announced a subsidiary formed to produce and distribute product for television. It was called, quite naturally, United Artists Television. UA Television turned to a company called Video Varieties for their original musical shorts. Video Varieties had produced a series of musical shorts (again, for television) the previous years featuring the Adrian Rollini Trio. For UA, they put together a curious series of 21 or 22 shorts. Eight or nine feature Shorty Warren and his Western Rangers. The remaining 13 feature The Striders."


Video Varieties was located in New York City, on East 50th Street, with filming facilities (West Coast Sound Studios) on West 57th Street. The 13 Striders videos were: "Bye, Bye, Baby", "Bones, Bones, Bones", "Unlucky At Gambling", "Vamoose", "She Left Me For A Richer Man", "Working On the Railroad", "All Them Biscuits", "Your Shirt Tail's Out", "Make My Coffee Black", "Bottle of Wine", "High, Low and Wide", "The Green Grass Grows All Around", and "Mississippi Flyer". All of these a cappella shorts (as well as the ones by Shorty Warren) were filmed in early 1949 and were, presumably, shown on TV at some point. Thanks to Daniel J. Henry, ten of these are on YouTube (missing are "Your Shirt Tail's Out", "The Green Grass Grows All Around", and "Bones, Bones, Bones").


September 1949 saw the Striders on two records released on the mysterious Mystery label. The first of these, under their own name, was "So Long"/"Dream Of You." "So Long" had been a 1940 Charioteers release; the flip, as "Just Dream Of You," was a 1937 Norfolk Jazz Quartet tune. On the second Mystery record, they backed up Dolores Martin on "I'm The Lonesomest Gal In Town" and "It Will Never Be The Same." Master numbers indicate that they were probably done at the same session.

Soon after that, the Striders found themselves at Bess and Ike Berman's Apollo Records. On November 14, 1949 they recorded "If I Only Knew," "Hesitating Fool," "I Wonder" (a remake of Cecil Gant's 1944 smash hit), and "Baby Don't You Cry." None of these was immediately released.

On March 20, 1950, they recorded four more tunes for Apollo: "5 O'Clock Blues," a second try at "If I Only Knew," "Vamoose," and, saving the best for last, "Cool Saturday Night."

Apollo released "Cool Saturday Night"/"5 O'Clock Blues" in May 1950 to coincide with the Striders' appearance at the Apollo Theater. Beginning the week of May 12, they shared the stage with Ivory Joe Hunter and Georgie Auld. The record was reviewed on May 15, along with Hadda Brooks' "I Hadn't Anyone Till You," Annie Laurie's "I'll Never Be Free," Ruth Brown's "Where Can I Go," the 4 Tunes' "Don't Blame My Dreams," and the Cap-Tans' "Never Be Lonely."

On June 2, the Striders began a week's engagement at Teddy Powell's Holiday Inn in Newark, along with Al Hibbler and Hot Lips Page. From there, it was into the Club Bali (Washington, D.C.) for two weeks. On July 15, they began a gig at Johnny Brown's in Pittsburgh, along with Savannah Churchill. Strangely, an advance review called "the Four Striders" a "nifty dance team."

Around this time, the Striders added baritone Al Martin as a substitute singer. He would travel around with them and take the place of anyone whose voice wasn't up to par because of singing night after night. While he was part of the group (even replacing Ernest Griffin for periods of time), Charles said he was never on any of their recordings.


They next switched over to Irving Berman's Manor Records in Newark, New Jersey. Here, they backed up Manor mainstay Savannah Churchill (who'd already been backed by the 4 Tunes and the 5 Kings). There was a single recording session, which resulted in four masters: "The Devil Sat Down And Cried," "Can Anyone Explain? (No, No, No)," "Aint'cha Glad I Love You," and "Changeable You." The first two of those were released in July 1950, on Manor's Arco subsidiary (as the somewhat anonymous "Savannah Churchill and Her Group"); the others, with the same billing, were issued in September 1950.


November 2, 1950 found Savannah and the Striders at the Apollo Theater, along with Hot Lips Page, Tip Tap & Toe, and Mantan Moreland.

Then, they followed Savannah down to the Braun Brothers' Regal Records (in Linden, New Jersey). On December 24, 1950, they recorded four masters together: "And So I Cry," "Once There Lived A Fool," "When You Come Back To Me," and "Wedding Bells Are Breaking Up That Old Gang Of Mine."

In January 1951, "Once There Lived A Fool" and "When You Come Back To Me" were released on Regal (as "Savannah Churchill, with the Striders"). The record was reviewed on February 10 (with "Fool" receiving an "excellent" rating). Other reviews that week were for Louis Jordan's "Teardrops From My Eyes," the Griffin Brothers' "Blues With A Beat," and the King Odom Four's "My Heart Cries For You."

February saw the release of "And So I Cry"/"Wedding Bells Are Breaking Up That Old Gang Of Mine." This time, however, only Savannah's name appears on the record. These were reviewed on March 24, along with Roy Brown's "Sweet Peach," Charles Brown's "Sunny Road," and Julia Lee's "Ugly Papa."

And then the Striders began to crumble. There's no way I can confirm this now, but it looks like James Strider, Ernest Griffin, and Al Martin all departed. Why do I say this? Read on.

Then, a really great opportunity: a trip to England. In mid-March 1951, Savannah Churchill and the Striders sailed on the Queen Mary and appeared both at the London Palladium and the Astor Club. I found the record of Savannah, Eugene, and Charles returning to the U.S., on the S.S. America, on April 30. However, there was no James Strider, Ernest Griffin, or Al Martin. The other Striders were Frank Thomas and Willie Williams. I spoke to James Strider's daughter, Jean, who said that, as she was a baby at the time, James' family responsibilities kept him from going (and that Ernest's case was probably the same). However, both had rejoined the group by 1952.


The Striders appeared with Savannah Churchill at the Standishall, in Ottawa, in July 1951. Just to inject a note of humor, Ed Sullivan's November 14, 1951 gossip column said "Savannah Churchill and Gene Strider serious." This might have been a deliberately-placed smokescreen, since Savannah was preparing to marry Jesse Johnson (in May 1952), who also came from Columbus, Ohio. They would subsequently move to Brooklyn. On November 17, Savannah and the Striders appeared at the Circle Theater in Cleveland.

In December 1951, in a few sessions for RCA Victor, Savannah and the Striders recorded six songs: "In Spite Of Everything You Do," "Don't Grieve, Don't Sorrow, Don't Cry," "My Affair," "I'm So Lonesome I Could Cry," "Waiting For A Guy Named Joe," and "Don't Worry 'Bout Me." However, continuing with the group's unintentional anonymity, RCA didn't credit the Striders on any of them. The RCA group seems to have been (although I haven't seen the RCA files) Eugene Strider, Charles Strider, Frank Thomas, and Willie Williams (who's listed as "E. Williams").

RCA started releasing these songs immediately, beginning with December's "In Spite Of Everything You Do"/"Don't Grieve, Don't Sorrow, Don't Cry." Strangely, the disc doesn't seem to have been reviewed. However, on the strength of a new record, Savannah and the guys were booked into the Apollo Theater on December 28, 1951, along with Illinois Jacquet, Bunny Briggs, and Stump & Stumpy. The Striders and Savannah Churchill not only did a lot of recording together, they also appeared on the same bill in many nightclubs and theaters.


"My Affair"/"I'm So Lonesome I Could Cry" was issued in February 1952. It was reviewed on April 26, along with Charles Brown's "My Last Affair," Billy Bunn & the Buddies' "Until The Real Thing Comes Along," Lloyd Price's "Lawdy, Miss Clawdy," Fats Domino's "Goin' Home," the Blenders' "I'd Be A Fool Again," and the Enchanters' "Housewife Blues." For some reason, some researchers occasionally credit this record to Savannah Churchill and the King Odom Four.


On February 13, 1952, Savannah and the Striders opened at the Towne Casino in Cleveland for a week.


The final two RCA sides, "Waiting For A Guy Named Joe" and "Don't Worry 'Bout Me," were released in May 1952; once again they don't seem to have been reviewed. On May 5, Savannah Churchill and the Striders appeared at the Club Regal in Columbus, Ohio.


In the meantime, the Striders had switched over to Larry Newton's Derby label. They began by backing up Bette McLaurin on "I Won't Tell A Soul I Love You" and "My Heart Belongs To Only You." These were released in July 1952, and, while not reviewed, the record was a Tip in St. Louis on October 4.


In September, Derby released a couple of tunes featuring Maureen Cannon and the Striders: "Did I Speak Out Of Turn"/"Yes Lord." These were not reviewed either. In late September, Savannah and the Striders were appearing at the Click Musical Bar in Philadelphia.

Their final RCA Victor release with Savannah Churchill was issued in November 1952: "If I Didn't Love You So" and "Walking By The River." Once again, RCA declined to identify the Striders on the label (possibly because they were under contract to Derby; master numbers indicate that the songs were recorded around September 1952). The record was reviewed on November 8, along with the Red Caps' "Truthfully," the Heartbreakers' "There Is Time," and Browley Guy's "Blues Train."


The February 1953 issue of Ebony had a nice article on Savannah Churchill. The photo spread has a few pictures of her with the Striders, probably all taken in the fall of 1952. All the photos show the old gang: Eugene, Charles, James, and Ernest. However, by the time the issue came out, she and the group had parted ways. The last mention of the Striders I can find is playing the Rainbow Grill in Hanover, Pennsylvania in February 1953. The ad says "Formerly with Savannah Churchill."

The final Striders record on Derby ("Rollin'"/"Come Back To Me Tomorrow") was released in July 1954, as one of the last Derby records; it, too, wasn't sent out for review. (Thanks to Robert Stallworth, I now know the master numbers, which show that both tunes were recorded at the Bette McLaurin session two years before.)

At the end (probably sometime in 1953) the Striders were still playing niteclubs and theaters, but, as Charles said, "nothing you could brag about." Then "disagreements" among the members finally led to their breakup. Said Charles, "I became a very heavy drinker for a number of years and dropped out." In truth (and sadly), Charles Strider remembered very little about their recordings at all. He wasn't replaced, and the career of the Striders finally came to an end. Charles really had little recollection of the end.

Over the years, the Striders played the Apollo, Howard, Royal, Uptown, and Regal theaters, as well as the New York Paramount, and, of course, the London Palladium. "Mostly where the big bands played," said Charles. The big bands have names you might recognize: Bullmoose Jackson, Cootie Williams, Buddy Johnson, Count Basie. Charles also remembered being on the bill with Donald O'Connor at the Thunderbird in Las Vegas.

And then, Gene Strider joined the Air Force. (He was actually the last of the brothers to be in the Service. Both James and Charles had enlisted in the Army in 1943; Carl enlisted in the Army in 1950 and had served in Korea.) I received a letter from Morton M. "Pat" Pasco, who said:

I met him in 1954 at Sampson Air Force Base [in Geneva, New York], where we were room mates and good friends. We were both Basic Training instructors in the 1369th Basic Training Squadron. Gene was working part-time singing at a local club, the 5-20 Club.

Gene Strider was a very kind, generous and gentle individual. He made friends easily and although very aware of his talent, was never pretentious. [This must have changed later on. See what I wrote about Gene's 1970 interview, below.]
In July 1954, Gene was interviewed for an article in the Geneva (New York) Daily Times (July 30 edition). In the piece, Airman Basic Eugene Strider (a member of flight 3335 of the 3691st Basic Military Training Squadron) said that he'd sung in 9 countries and 46 states. He started singing at age 9 in church in Columbus, Ohio (you'll see later how he'd come to abandon such mundane beginnings). A year later, he won a talent contest when he sang with his three brothers on a Columbus radio station (maybe Carl, the fourth brother, sang after all). He went on to say that he'd been the assistant conductor of the Wings Over Jordan Choir, a member of the Hollywood-based Hall Johnson Choir for three years (he didn't say when), and, more to the point of this article, a member of "a quartet that toured with Savannah Churchill." Wonder who they were. At some point during "the past year," he claimed to have won on the Arthur Godfrey Talent Scouts show. He was due to sing "If You Love Me" on the local Take A Break show on WHEN-TV in Syracuse.

According to Pat Pasco, Gene "moonlighted in a local nightclub as a vocalist" when they were together at Sampson Air Force Base in 1955, thus whetting his appetite for a solo career.

Here's what Pat Pasco had to say about Gene Strider during this period:
In 1954, he was selected to travel with the 1954-55 Tops In Blue show, which also included a new comedian named Jerry Van Dyke. I next saw him in 1955 at Amarillo Air Force Base, where I had been transferred and where the Tops in Blue show performed.
While in the Air Force, Gene sang with a group called the 4 Deuces, who were one of the winners of the 1954 Tops In Blue contest. They (Ernest Arevalo, Duane Elmore, William Moss, and Eugene Strider) were listed in the September 24, 1955 Fairbanks Daily News-Miner as being one of the acts appearing at the local Ladd Air Force Base.Gene himself was the production manager of this traveling Tops In Blue show, and also a solo singer.

Remember when the Striders had recorded "I Wonder" and "Hesitating Fool" for Apollo back in November 1949? Well, all of a sudden, in September 1955, Bess Berman decided it would be a good time to release them. Her reasoning? "I Wonder" was so ahead of its time that she'd held it back until now. Since that's such a ridiculous argument, we can only speculate about the real reason.

Both sides were rated "good" on September 24 (not the "excellent" you would expect; maybe its time still hadn't come). Other reviews that week went to Lavern Baker's "Lucky Old Sun," the Dreamers' "Tears In My Eyes," the Penguins' "Devil That I See," the Counts' "I Need You Tonight," the Sparks Of Rhythm's "Don't Love You Anymore," the Keynotes' "Suddenly," the Carnations' "The Angels Sent You To Me," and the Calvanes' "Don't Take Your Love From Me."


January 1955 found Gene as part of a March Of Dimes talent show broadcast over WGVA (1240 AM; Geneva, New York). In the full-page advertisement, he was billed, in the Sampson Air Force Base Talent section, as a "TV singer."

There was an article in the December 30, 1955 Stars And Stripes (a newspaper that reports on doings of the armed forces and their members) saying that Gene was to be discharged on March 15, 1956. He was then slated for a solo appearance on the Ed Sullivan Show on March 18; in between, he was supposed to have married actress/singer Mauri Lynn. However, I'm pretty sure this was all hype. He wasn't discharged until 1958, Sullivan wouldn't have booked a small-time act like him months in advance, and Mauri Lynn was someone else who existed to get her name in gossip columns (she's the factory worker who gets into a fight with Dorothy Dandridge in the movie Carmen Jones).

There was a blurb in the September 10, 1957 Fairbanks Daily News-Miner talking about the "Tops In Blue Of 1957" show coming to Ladd AFB. In it, Airman First Class Eugene Strider was listed as a "male vocalist" (in the 1955 listing, he'd been an Airman Second Class).

After his discharge, Gene immediately secured a contract with Ford records. His first solo offering was "On Christmas Day"/"Happy New Year," released in November 1958. The record was reviewed on November 17, with "Christmas" rated "fair" and "Happy" scoring a "poor." Never wanting to rush into things, the trades didn't announce his signing by Ford until mid-January, 1959. A second release, from January, was "He Is The Light In The Dark"/"Hearts Were Never Meant to Be Broken." Both sides were ranked "fair" on February 2.

On May 15, 1959, Gene was a contestant on Talent Caravan, broadcast from Victoria Hall in Montreal. He was one of six performers culled from 92 who auditioned. The winner (there was no follow-up article to say who it was) was chosen by mail-in votes. (Note that he lied about his age, telling the contest people that he was 24; he was actually about 32.) Gene may have stayed on in Canada, since he was the M.C. at the Fairmont Club, in Ottawa, in October 1959.

While he was at the Fairmont Club, a singer named Tommy Desmond was appearing at Ottawa's Gatineau Country Club. Gene went to see the show, liked the way Desmond and his accompanist, Roger Rossi, sounded, and was asked to sit in on the performance. According to Roger, the crowd loved it and Gene told him that he'd like him for an accompanist. When Roger left Tommy Desmond in late 1960, he'd join Gene, who'd just moved to Burlington, Vermont. (Desmond would die in a car crash in June 1961.)

By that time, Gene had changed his name from "Eugene Strider" to "Gene Stridel," the name he'd use for the rest of his life (he's even listed as "Stridel" in his Social Security death record). He and Roger teamed up and were managed by a car salesman named Norman Herberg, who got them decent bookings within a limited area. "Musically and personally," says Roger, "Gene and I clicked right away. So much so that, in July 1961, Gene was actually the best man at my wedding, in Burlington."

Through Norman, they met Hermie Dressel, former musician, disc jockey, and artist manager, who was able to get them bigger and better bookings. (These were limited by Gene and Roger's refusal to travel too far from home.) Says Roger: "Dressel was also managing the great clarinetist/band leader Woody Herman. Additionally, because Herman had his own booking agency, called Woodrow Music, Gene and I not only found ourselves being booked into Woody's stable of clubs, but often were visited, in those very clubs, by Herman and his great musicians."


Hermie got Gene a recording session with Verve Records, in 1962. The result was one single, released in March: "One More Fool And One More Broken Heart"/"Let Her Go." Although the top side received an "excellent" rating from Billboard, the record went nowhere.

On June 16, 1962, there was a little blurb in the Knickerbocker News (Albany, New York) talking about a "rising young performer" named Gene Stridel, who was appearing at Mike Roth's in Schnectady. Airman First Class Gene Strider had now become ex-Army Captain Gene Stridel, former judo instructor, born in the West Indies (more on this in the 1970 interview, below). He went on to say that he "... never really wanted to sing. It was just something I fell into. When I got out of the Army in '58 I said 'OK, I'll try it'." Here's a man who's constantly re-inventing himself. It's kind of sad that he was never happy with who he was.

After this, there was a change in management. Norman Herberg was out and the Patriarca crime family (of New England) was in. Hermie continued on, but now there was a road manager, Madeline Turner. There were also other booking agents and they played nice-looking venues with not-very-nice-looking clientele. Finally, with a baby on the way, Roger Rossi called it quits.


In August 1963, Gene appeared at the Glen Park Casino in Williamsville, New York, near Buffalo. He shared the stage with impressionist/comedian George Kirby.


In 1964, Gene followed up with an album and a pair of singles for Columbia. The LP This Is Gene Stridel was issued in January 1964, followed by the singles "One More Mountain (One More River)"/"Every Time Is The First Time" in March and "Where Does That Leave Me"/"My Town" in August. All these were Pop arrangements.

Of course, the liner notes to the LP don't bring up Gene's past as part of the Striders. (Actually, as far as I can tell, he never mentioned the name of that group at all once he'd left them.) The notes do, however, play up his long career singing in cocktail lounges.

The March 12, 1964 issue of Jet says that he's at Jackie Kannon's Rat Fink Room in Manhattan. He was also characterized as an "ex-law student." According to Roger Rossi, the biggest hit Gene had was doing the "Hi, ho, hey, hey, chew your little troubles away" commercial for Wrigley's Gum. Unfortunately, the only version of the song I can find features a female voice. However, the commercial, a TV spot, was mentioned in the March 19 issue of Jet.


In April, Gene let it be known that he owed his name to a "careless proofreader." It was originally, he said, "Striger," but when he played Burlington, Vermont, a local newspaper advertisement misspelled it. However, he liked "Stridel" and decided to keep it. If only life were as simple as these press releases!

On December 3, 1964, the big time: Gene was a guest on Johnny Carson's Tonight show (along with Jane Morgan, Milt Kamen, and Gore Vidal).

The "family" took care to get their star noticed. It was arranged that on a national television show ("Hollywood Talent Scouts"; broadcast on August 22, 1965), Gene would be introduced by Sarah Vaughan. In October, he played Bill Cherubino's Melody Room, on Los Angeles' Sunset Strip.

Gene did some further recording for independent producer Irving Spice. Three of these recordings were sold to Atlantic: "The Zebra"/"Tomorrow Is Another Day" (1968) and "Eva" (1969). At this point, he's abandoned mainstream Pop for mainstream Soul ("Tomorrow Is Another Day" sounds a lot like a contemporary Drifters arrangement). I also found a listing for him playing the Persian Room of the Dunes Hotel in Las Vegas. While the "family" seems to have taken great pains to manipulate his career, it really didn't pay off. Gene Stridel never became a star or a household name.

There was a bizarre interview with Gene Stridel that was printed in The Daily Courier (Connelsville, Pennsylvania) on August 13, 1970. In it, Gene claims that he grew up in Barbados, where his father had a sugar plantation. (Per the 1930 census, Gene, his brothers, and his parents had all been born in Ohio.) He modestly said, "I'm not bragging about this, but I'm the best in the business today.... My favorite male singer is me." He also claimed to have been a judo instructor in the Air Force; he never mentions the Striders. (Continuing with bizarre, when his mother died in 1964, her only mentioned son was Eugene, although all the others were still alive.) According to Roger Rossi, Gene was prone to exaggerate everything and make up the rest. Nothing that he said about himself can be trusted.


In February 1969, the Gene Stridel Show did a USO tour of Viet Nam. He was accompanied by singer Perlene Thurston and the Overton Berry Trio (Berry, piano; Gene Metcalf, bass; and Bill Kotick, drums).

Lars Haaland brought to my attention a couple of early 70s Gene Stridel recordings on the Mercede label from Fort Lauderdale, Florida. One of these was "What Do You Win When You Win A War," an anti-war message written by Gerry "No Chemise, Please" Granahan. The flip, "Pax," was an uncredited instrumental version of the tune. A second record was "Did I Ever Say"/"If I Make It." While the latter tunes sound more like a white Country singer trying to sing Pop than anything else, there never was anyone else who used that name, and, at the time of his death in January 1973, Gene was living in Miami, Florida.

[Thanks to David Gordon, I found out that the Striders on Columbia (who recorded in 1966-7) were actually a white group from New Mexico. Their first Columbia record had originally been released on Albuquerque's Lavette label in 1966, prior to being sold to Columbia.]

Here's one more quote from Pat Pasco:

I lost track of Gene after he was discharged ... and again met him in Baltimore in 1968 where he was on the Playboy Club circuit. I was Chief Recording Engineer with the Air Force's Serenade in Blue radio show and tried to recruit Gene to perform on one of our shows, hoping it would give him wide recognition. We spent the afternoon together reminiscing and he gave me a copy of his newly released Atlantic 45, "Introducing Gene Stridel." This was the 45rpm release that included "Zebra" and "Tomorrow Is Another Day." I still have that record. It has seen a needle only two times. The first time to transfer it to tape, and just recently to digitize it and put it on a CD.

Gene told me that day that he had been signed to play Nat "King" Cole in a still to be filmed biography. I guess the film was never made. [In his 1970 interview, mentioned above, Gene said that the project had been abandoned.]

Sadly, I never heard from him again. I learned shortly before I retired from the Air Force in 1974, that Gene had died the previous year.

Eugene Strider died in 1973 (drowned, at the age of 45), Bob Rocke a year later, James Strider in 1993, and Ernest Griffin in 1990. Al Martin is also deceased. Charles Strider, who entered the ministry, was the last of the group; he passed away in November 2009. Charles summed it all up this way: "It was a long hard road."

While the Striders spent most of their recording career backing up female artists, the few recordings under their own name show a wealth of talent.


Thanks to Todd Baptista, Victor Pearlin, Tony Fournier, Neil Hirsch, David Gordon, Lars Haaland, Lou Rallo, Mark Cantor, Pat Pasco, and Roger Rossi. Discographical information from Ferdie Gonzalez.



THE STRIDERS
(all leads by Eugene Strider unless otherwise indicated)
CAPITOL (The Striders)
15306 Pleasin' You (As Long As I Live)/Somebody Stole My Rose Colored Glasses - 11/48

UNRELEASED CAPITOL
Jumpin' Puddles (On A Rainy Day)
Likin' Isn't Lovin'
Unlucky At Gamblin' (Lucky At Love)
September In The Rain
Ain'tcha Glad I Love You
Nobody Knows The Trouble I've Seen
Hard Trials
There's No One But You
Met My Mother One Morning
She Left Me For A Richer Man
Feather Your Nest

VIDEO VARIETIES (all filmed in early 1949)
MU4522 Bye, Bye, Baby
MU4528 Bones, Bones, Bones
MU4529 Unlucky At Gambling
MU4530 Vamoose
MU4531 She Left Me For A Richer Man
MU4532 Working On the Railroad
MU4533 All Them Biscuits
MU4534 Your Shirt Tail's Out
MU4535 Make My Coffee Black
MU4536 Bottle of Wine
MU4537 High, Wide and Low
MU4538 The Green Grass Grows All Around
MU4539 Mississippi Flyer

NOTE: MU4523-4527 (as well as MU4519-4521) were by Shorty Warren

MYSTERY (The Striders)
M-525 So Long/Dream Of You - 9/49

MYSTERY (Dolores Martin & Striders)
M-526 I'm The Lonesomest Gal In Town/It Will Never Be The Same - 9/49

APOLLO (The Striders)
1159 5 O'Clock Blues/Cool Saturday Night - 5/50

UNRELEASED APOLLO
If I Only Knew
Baby Don't You Cry
If I Only Knew (second try)
Vamoose

ARCO (Savannah Churchill & Her Group)
1259 Can Anyone Explain? (No, No, No)/The Devil Sat Down And Cried - 7/50
1263 Changeable You/Ain'tcha Glad I Love You - 9/50

REGAL (Savannah Churchill & Striders)
3309 Once There Lived A Fool/When You Come Back To Me - 1/51

REGAL (Savannah Churchill, with the uncredited Striders)
3313 And So I Cry/Wedding Bells Are Breaking Up That Old Gang Of Mine - 2/51

RCA VICTOR (Savannah Churchill, with the uncredited Striders)
47-4448 In Spite Of Everything You Do/Don't Grieve, Don't Sorrow, Don't Cry - 12/51
47-4583 My Affair/I'm So Lonesome I Could Cry - 2/52
47-4773 Waiting For A Guy Named Joe/Don't Worry 'Bout Me - 5/52

DERBY (Bette McLaurin & Striders)
804 I Won't Tell A Soul I Love You/My Heart Belongs To Only You - 7/52

DERBY (Maureen Cannon & Striders)
809 Did I Speak Out Of Turn/Yes Lord - 9/52

RCA VICTOR (Savannah Churchill, with the uncredited Striders)
47-5031 If I Didn't Love You So/Walking By The River - 11/52

DERBY (The Striders; had been recorded two years previously)
857 Rollin'/Come Back To Me Tomorrow - 7/54

APOLLO (The Striders)
480 I Wonder/Hesitating Fool - 9/55



GENE STRIDER
(ALL EXCEPT THE FORD RECORDINGS ARE AS "GENE STRIDEL")
FORD (as Gene Strider)
100 On Christmas Day/Happy New Year - 11/58
101 He Is The Light In The Dark/Hearts Were Never Meant to Be Broken - 1/59

VERVE
10247 One More Fool And One More Broken Heart/Let Her Go - 3/62

COLUMBIA
CL 2115 (mono) or CS 8915 (stereo) This Is Gene Stridel - 1/64
(the album was originally to be titled A Great New Romantic Voice)
One More Mountain (One More River)
Hearts Were Never Meant To Be Broken
Solitude
Song Of The Gypsies
My Romance
How Blue The Night
My Life Before You
Every Time Is The First Time
It's You Or No One
After You've Gone
True Love
The Sweetest Sounds

42998 One More Mountain (One More River)/Every Time Is The First Time - 3/64
43115 Where Does That Leave Me/My Town - 8/64

UNRELEASED COLUMBIA
Sealed With A Kiss

ATLANTIC
2500 The Zebra/Tomorrow Is Another Day - ca. 4/68
2601 Eva/[Eva - Spice Strings] - 69

MERCEDE
3002 What Do You Win When You Win A War/[Pax - uncredited instrumental] - 71
3003 Did I Ever Say/If I Make It - 72




Unca Marvy's Home Page
More Articles