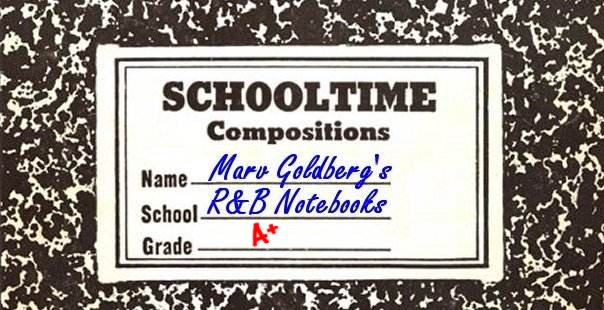 Eddie Schubert Swanston

By Mike Redmond & Marv Goldberg

© 2007 by Marv Goldberg
AUTHOR'S NOTE: This piece appeared in the same 1973 issue of Record Exchanger as the stories about the Mello-Moods, the Solitaires, and the Concords (all of which Mike Redmond and I wrote). While I happily take credit for working on the others, I really have no idea what I contributed to this tiny article on Schubert Swanston. Actually, since I'm not a record collector, I think it's safe to say that I've pretty much never heard of Eddie Schubert Swanston anywhere except in the scant paragraphs below.


Backing up the Mello-Moods on "Where Are You"/"How Could You" is the unlikely-sounding Schubert Swanston Trio. In Addition, Schubert Swanston is credited, together with Joel Turnero, with writing "And You Just Can't Go Through Life Alone" (Red Robin 104).


The Schubert Swanston Trio was originally formed as the Schubert-Tones. The members were Edwin Schubert "Schubie" Swanston (Hammond organ and piano), Jimmy Buchanan (tenor sax), and Maurice "Chink" Hines (drums). Hines is "dad" of "Hines, Hines, and Dad", and was later to become a manager of the Solitaires. [You may have heard of the other Hineses: Maurice, Jr. and Gregory.]

In a publicity release announcing the formation of the trio, Eddie Swanston said that the members "sing and swing their way through a variety of originals, standards, and novelties." In addition, Mr. Swanston stated that their "... experience dates back to the earlier bands of Louis Armstrong...."

Too little is known of the instrumental combos which frequently provided superb backgrounds to Rhythm & Blues recordings. One thing that wouldn't be very surprising is that many of the personnel were excellent Jazz and Big Band musicians in their own right.


HEY GANG: Using that newfangled Internet thingy, I was able to come up with the following additional info on Swanston.


Edwin Schubert Swanston, born on September 20, 1922 in Harlem, was a pianist, composer, arranger, organist and vocal coach, who was taught to play piano by his father, a piano tuner. At the tender age of eight, he gave his first solo performance.

When he was 19, he joined a local band, several members of which were subsequently recruited by Louis Armstrong for his own orchestra. Swanston would be Armstrong's pianist from 1943 to 1945 (other members at the time included Teddy McRae and Emitt Slay). With Armstrong, he appeared in the 1944 movie "Atlantic City."

Others for whom Swanston played piano included Gene Krupa, Andy Kirk, Oran "Hot Lips" Page, Lucky Millinder, Art Blakey, Lucky Thompson, Morris Lane, King Pleasure (he's on "Red Top" and "Jumpin' With Symphony Sid"), Erskine Hawkins, the Delta Rhythm Boys, Thelma Carpenter, and Jimmy Rushing. More to the point of R&B, he was part of the backup band for the Marshall Brothers on their second 1951 session. In the 40s, he was usually known as "Ed Swanston"; later on he'd be "Eddie" or "Edwin."

In 1949 he helped set up Vamp Studio (a voice studio), whose clients included Eartha Kitt and Shirley Jones.

Later in life, Swanston spent 13 years teaching music in the New York City public school system (in the Bronx), as well as offering private lessons. Towards the end of his life, he performed as a soloist, as a member of a jazz trio, and with the Harlem Blues and Jazz Band.

Edwin Schubert Swanston passed away on June 13, 2003, at age 80.




Unca Marvy's Home Page
More Articles