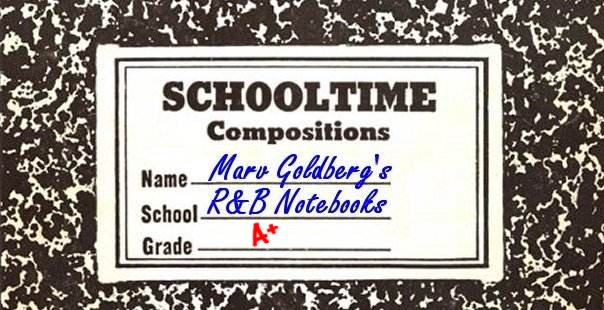 The Twilighters

By Marv Goldberg

Based on an interview with Milton Hillsman


© 2001, 2009 by Marv Goldberg

There have been many groups over the years who have used the name "Twilighters." One of the finest was a one-record quartet that recorded for Specialty.


The roots of the Twilighters are to be found in the Ebenezer Baptist Church in Atlanta, Georgia (where Martin Luther King would be pastor a decade later). There, many teenagers would get together to practice secular music. With as many as ten singers drifting in and out of the group in a week, by the summer of 1950, the Twilighters were down to their final four: Richard Hunter (first tenor), Julius High, Jr. (second tenor), Russell Davis, Jr. (baritone), and Milton Hillsman (bass). They were all between 15-17 at the time.

Since none of them had jobs, they practiced every chance they got, usually at Julius' home (however, since his father was religious and didn't like their songs, there was always the chance that they'd get thrown out). The Twilighters appeared at every school, club and VFW hall they could find, as well as vaudeville and amateur shows. Was the money good? Milton said: "In all our years together, I doubt if we made $100 apiece."

They practiced all the hits of the day and sang them whenever and wherever they could. Julius usually led the uptempo tunes and Richard the ballads. All of the group's routines were built around the crowd-pleasing fact that Julius was 5'8" (1.75m) and 300 pounds (136kg), while Milton was 4'11" (1.5m) and weighed 110 (50kg).


One of the things they liked best was singing at VFW jam sessions. It was at one of these that they met jazz saxophonist J.J. Jones, who fronted the J.J. Jones Combo (which also included Rogers Rambo on piano, Layman Jackson on bass, Lafayette Lawson on drums, and Marion Booker on bongos).

Julius (who was good at talking people into things) had the group make a demo tape, mailed it off to Specialty Records and then got the Specialty people to come to Atlanta to hear the Twilighters. They were impressed enough to arrange a session. Since the J.J. Jones Combo backed them at the audition, Specialty also decided to record them (as well as having them back up the Twilighters). On February 15, 1955, the Twilighters cut the only two sides of their career (both written by members of the group).

"Wah-Bop-Sh-Wah," led by Julius, is a rather ordinary jump tune with J.J. Jones wailing throughout. "It's True," led by Richard Hunter, is a haunting ballad with Rogers Rambo "tickling the ivories" to perfection. In case you're wondering which was the big side with the group, Milton had almost completely forgotten "It's True"


Specialty released the sides at the beginning of April, 1955, and they were reviewed on April 9 (with "It's True" ranked "good"). Other songs reviewed that week were Bo Diddley's "Bo Diddley," the Nutmegs' "Story Untold," the Sheiks' "Walk That Walk," the Meadowlarks' "Heaven And Paradise," Charlie White & the Playboys' "Honey Bun," the Mellows' "I Still Care," the Ramblers' "Rickey-Do, Rickey-Do," the Rivileers' "Don't Ever Leave Me," and J.J. Jones' "Night Train Mambo." The record received airplay on Atlanta stations, but was never a hit, even locally.

In November, 1955, the Twilighters were featured in a small trade item about disk jockeys at Atlanta's WAOK. Morning DJ Ned Lukens (a name that Milton Hillsman never even mentioned) claimed to have been "responsible" for the Twilighters.

By 1957, everyone had started going in different directions. This, coupled with the almost total lack of revenue from a seven-year venture, caused the break-up of the Twilighters. Richard Hunter joined a group that was backing Bobby "Blue" Bland and spent a lot of time in Las Vegas. Milton took up the guitar and, in 1959, joined a band, of which he eventually became leader.

Considering the tremendous volume of releases on Specialty, some songs were bound to be overlooked. "It's True" is a great ballad, and the Twilighters should have done better.



SPECIALTY (the Twilighters)
548 It's True (lead: Richard Hunter)/Wah-Bop-Sh-Wah (lead: Julius High, Jr.) - 4/55

SPECIALTY (the J.J. Jones Combo)
549 Night Train Mambo/After Hours Mambo - 4/55



Unca Marvy's Home Page
More Articles