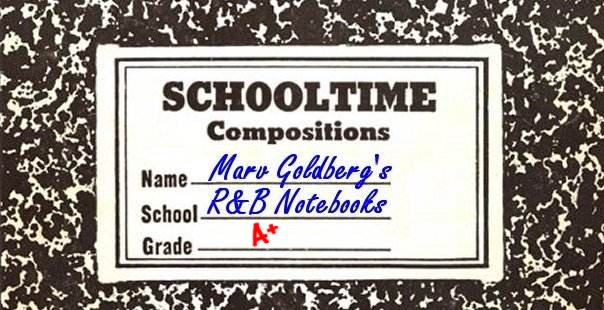 The 5 Dukes

By Marv Goldberg

based on an interview with Bennie Woods


© 2004, 2009 by Marv Goldberg
They only made a single record (which was credited to someone who didn't even sing with them), but were together on and off for about 10 years. Here's the story of the 5 Dukes.

Providence, Rhode Island, isn't usually thought of as a hotbed of R&B activity, but in 1952, that's where a group of young teenagers (14-15 years old) started out. They all lived around Howell Street, and attended Nathan Bishop Junior High (later graduating to Pope High). Calling themselves the 4 Hearts, they were: Joe Hill (lead tenor), Joe Simmons (tenor), Danny Jett (baritone), and Therman Blackwell (bass).


Singing songs by their idols, the Dominoes (such as "Have Mercy Baby," and "That's What You're Doing To Me"), they played local clubs in Providence. One day they hooked up with Therman's cousin, Bennie Woods, a soloist from the same neighborhood. Bennie became their manager and, except for a few rare appearances, never actually sang with the group. What he did do, probably in early 1954, was add another member: guitarist Buster Henderson.

Now they were five. They could have just upgraded their name to the "5 Hearts," but they didn't. There was a "5" Hearts group on the West Coast (actually three of Arthur Lee Maye's Crowns), but it's unlikely that anyone in the East had ever heard of them. Possibly Lee Andrews and the Hearts were becoming known. At any rate, Bennie had the guys change their name to the 5 Dukes.

By mid-1954, the Midnighters became another influence on the 5 Dukes; now the songs they practiced included "Work With Me Annie" and "Annie Had A Baby," as well as a few they'd written themselves.

Also in mid-54, Uncle Sam beckoned, and Joe Hill went into the service. It's tough to lose your lead singer, but Hill was ably replaced by first tenor James "Sonny" Washburn.

In the late fall of 1954, the 5 Dukes made a demo tape of two original songs that they'd been practicing: "I Cross My Fingers" and "Wheel Baby Wheel." Tape in hand, Bennie and the guys journeyed down to New York City to try and interest a recording company in their sound. They knocked on several doors before stopping at Atlas Records at 271 West 125 Street, just down the block from Harlem's Apollo Theater.

Atlas, one of the myriad small independent labels in New York, was owned by Tommy Robinson. Originally from Detroit, Robinson was one of the few blacks in New York at that time who owned a record company (Lexy "Flap" Hanford and Bobby Robinson - no relation - were others). Atlas had been in business since 1951, but had only recently started recording vocal groups.

Robinson played the tape and saw promise in the group. In November 1954, he decided to come up to Providence to spend a few days rehearsing the group. Therefore, instead of recording them in New York, he set up a session at the Ace Studio in Boston. Fortuitously, by the time of the session, Joe Hill was home on leave, and he was invited along to do the high tenor parts, as a fifth member. Tommy Robinson also journeyed up to Boston with them to supervise the session.

While Hill had been the usual lead singer, they'd been shifting parts around in his absence. On the two songs recorded that day, Danny Jett sang lead on "I Cross My Fingers" and Joe Simmons fronts "Wheel Baby Wheel." While "I Cross My Fingers" is a very nice ballad, the uptempo side, "Wheel Baby Wheel," sounds like it was very crudely produced; it doesn't have a crisp sound to it. (In late 1959, Joe Hill would join the Castaleers, in time for their Planet recordings.)

In December 1954, Atlas released the record, which strangely, wasn't credited to the "5 Dukes," but to "Bennie Woods and the 5 Dukes." Tommy Robinson knew that Bennie occasionally sang and did routines with them, so his name was placed on the record. However, Bennie didn't sing on either side.

Since Atlas was a small company, with poor distribution, the record wasn't reviewed until the week of May 14, 1955! That same week saw the reviews of the 5 Keys' "The Verdict," Etta James' "Hey Henry," the Jacks' "Why Don't You Write Me," Big Boy Groves' "I Gotta New Car," the Penguins' "Kiss A Fool Goodbye," the Cashmeres' "Don't Let It Happen Again," the Tenderfoots' "Save Me Some Kisses," and the Nu-Tones' "Goddess Of Love."

While the record was played on Carl Henry's WRIB radio show in Providence (as well as on WICE) and occasionally by Alan Freed on WINS in New York, it was a poor seller. The 45 rpm version of "I Cross My Fingers" remains the rarest Atlas record.

There were some appearances: the Club Downbeat and the Celebrity Club in Providence, the Red Rooster in Philadelphia, Zack's in Cape Cod, and even a gig in Montreal. But, in truth, the 5 Dukes were one of hundreds of groups in the Northeast going nowhere fast. In fact their story could have ended here. But it didn't!

Within a year, Bennie decided to become a soloist, with his own backing band. This meant that his role with the group diminished greatly. The members of his band were: Lady Sylvia (piano), Walter Green (sax), Moe Garcia (bass), Buddy George (drums), Tony Gomes (guitar) and Johnny ? (double bass, sax, piano). Bennie also recruited Joe Simmons as lead guitar and occasional singer. What was the name of the band? They were called "Bennie Woods and the Rockin' Townies."


Not only was Bennie part of the Rockin' Townies, he also turned into an impresario, putting on shows in the Providence and Newport areas. A blurb from July 1956 that advertised a show at the Blue Moon Gardens in Newport, said that he'd been a winner of the Arthur Godfrey Talent Scouts show. It also touted his "latest hit record", "Now For My Baby" (which I can't find any other mention of).


Once Joe Simmons left the 5 Dukes, the group drifted apart, although they were still mentioned, in a blurb, as part of a Bennie Woods show and dance at the Masonic Hall in Providence on June 1, 1957. However, the ad for the show (that appeared six days later) makes no mention of them.

In early 1957, Sonny Washburn wandered up to New Haven to join Leroy Griffin's Rajahs (the reorganized Nutmegs). It didn't take too long for the Rajahs to become the Nutmegs again, recording for Herald in 1959, and again in 1962. You can hear Sonny doing lead on their last Herald recording, "Crazy 'Bout You," but the Nutmegs fell apart soon after this.


Bennie put on a show at the Blue Moon Gardens on December 1, 1957. But all was not sweetness and light: Bennie was arrested for "obstructing" two police inspectors who were checking the place out. While there had been no problems up till then, the confrontation caused a commotion and Bennie didn't return to the show until it had ended. Unusually for these kinds of stories, I actually discovered the outcome: on January 24, he was found guilty of obstruction and fined $25. (This wouldn't be his only brush with the law: On June 3, 1961, he was fined $5 for "reveling on Thames Street". A small enough price to pay for reveling, I guess.) He was back at the Blue Moon in July 1958.

In 1960, Bennie Woods put up the money to have Tommy Robinson re-release the 5 Dukes record. However, because Joe Simmons, lead on "Wheel Baby Wheel," was now with Bennie's band, it was decided to change the group name to "Bennie Woods and the Rockin' Townies." This, of course, was done to advertise the group. Also, since Joe Hill sometimes sat in at the piano and vocals, and Therman Blackwell occasionally sang with them too, Bennie felt justified in the name change.

But again this wasn't the end of the 5 Dukes. According to Bennie, in 1962, Sonny Washburn, Therman Blackwell, Danny Jett, Joe Simmons, and Buster Henderson got together again. They called themselves the Everlovin' Dukes and, according to Woods, with the help of Doc Starkes and the Nite Riders, ended up on a Philadelphia label. I can't find any listing for a group by that name, however, nor are the Nite Riders backed up by a group that late in their career. However, this venture managed to prolong the life of the Dukes for at least another year.


What I did find out was that Danny Jett joined Dipsy and the Doodles (the other members were Ron Henrries [formerly of the Castaleers], Everett "Grumpy" Mitchell, and Ralph Johnson). They had a single release on the May label in February 1963: "(Archibald II) The Duke Of Nothin'"/"Jolly Cholly."

In 1966, Bennie set up the Bar Theatrical Agency in Providence. The talent he had available for booking included Fats Domino, Bill Doggett, Red Prysock, Dakota Staton, Faye Adams, and Sil Austin. He would later run a home improvement company in Providence.

Bennie Woods died on November 22, 2014, at age 83. Therman Blackwell, Joe Hill, Sonny Washburn, and Buster Henderson have all passed away. At the end of 2014, Danny Jett and Joe Simmons (now calling himself "Jose Thomas Santos") are the only members still alive.


Special thanks to Jeff Beckman and Cleveland Kurtz.


DISCOGRAPHY
ATLAS ("Bennie Woods and the 5 Dukes")
1040 I Cross My Fingers (DJ)/Wheel Baby Wheel (JS) - 12/54
reissued in 1960, with the same record number, and the artist listed as "Bennie Woods and the Rockin' Townies"

LEADS: DJ = Danny Jett; JS = Joe Simmons



Unca Marvy's Home Page
More Articles