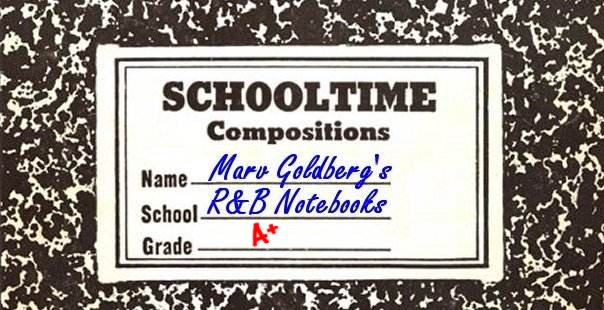 The Marvels

By Marv Goldberg

Based on interviews with James Isom


© 2007, 2009 by Marv Goldberg
The Marvels (later the Senators) were another of the many small aggregations that sang all over the streets of Washington, D.C. during the vocal group explosion of the 50s. This one, that formed in 1954, in the 12th and Potomac section of Washington, consisted of Sam Gilbert (lead), James "Junior" Isom (second tenor), Ronald Boyd (baritone), and James Mitchell (bass). They had been, according to James Isom, "the neighborhood hoodlums."

In spite of lacking a major recording company, the nation's capital was home to hundreds of street corner groups, most of which faded from sight after a night, a week, a few months, or even several years. (They couldn't all have the staying power of the Clovers.) However, if you visited nightclubs, bars, talent shows, sock hops, school assemblies, or just stood on a street corner, you'd soon hear some of the best R&B in the country. One of the rarer venues was television, but the Marvels managed to dip their toes in those waters too, appearing on Milt Grant's Record Hop (on WTTG-TV, Channel 5).


Since there were no record companies in D.C. to speak of (other than Lillian Claiborne's DC Records), aspiring superstars had to hit the road to achieve fortune and fame. In the late spring of 1958, the Marvels headed up to New York and, amazingly, they hit pay dirt with their first attempt. Auditioning for Gene Schwartz's Laurie records netted them a single session. Their only Laurie record, issued in July, was "I Shed So Many Tears" (led by James Isom), backed with "So Young, So Sweet" (fronted by Sam Gilbert).

When the record did nothing, they abandoned recording for another three years. All the while they continued to play the clubs, bars, and theaters around D.C.


Finally, in September 1961 they released a second record, this time on John Dickerson's Winn label (of Washington, D.C.). Recorded in Dickerson's basement, it was their remake of the Brown Dots' "For Sentimental Reasons" (timed to compete with the Cleftones' version) with "Come Back" on the flip. Unfortunately, their name was misspelled "Marvells" on the label.

However, by this time, they faced competition from the Mar-Vels (on Tammy), the Marvelettes (on Tamla), and the Marvellos (soon to be on Exodus). A quick name change was in order and they, being from D.C., re-named themselves after the Washington Senators.


As the Senators, they had one more release, also on Winn: "Wedding Bells," coupled with "I Shouldn't Care." Sam Gilbert was lead on both sides of this April 1962 platter.

However, morale was low at this point and members started missing rehearsals. This pretty much broke up the group and James Isom joined up with the Gales, who had recorded "Squeeze Me"/"I Love You" on Winn back in July 1960. The other members, at this time, were Edward Smith, Reinhart Goldring, Lenwood Goldring, and a bass James couldn't remember.

James was only with the Gales for about a month before joining the Satisfactions: Lorenzo "Lowe" Hines (first tenor), James Isom (second tenor and guitar), Earl Jones (baritone and second tenor), and Fletcher Lee (bass and drums). (NOTE: They were not the 1962 Satisfactions on Chesapeake [a Maryland group] or the 1963 Satisfactions on Radiant [probably a California group].)


The Satisfactions' first record was for Mercury's Smash subsidiary. In September 1966, they issued "Give Me Your Love"/"Stop Following Me." It didn't do particularly well, but they started getting work because of it. The group started working heavily to perfect their sound, playing venues as far away as Ohio, Toronto, Montreal, and Acapulco.


June of 1967 saw "Take It Or Leave It"/"You've Got To Share" on Smash, and finally, in November 1967, "Use Me"/"Keep On Trying."


In 1970, the Satisfactions recorded some tunes privately, at Conway Twitty's studios in Oklahoma, which ended up on the Lionel label. Run by Dallas Smith and Jimmy Webb, it was a division of Lionel Entertainment Corp. and distributed by MGM Records. The Satisfactions had the distinction of having the first single on the label: "This Bitter Earth"/"Ol' Man River," released in May 1970.

When "This Bitter Earth" became a #36 R&B national hit for them, Lionel released "One Light Two Lights"/"Turn Back The Tears" in August. "One Light Two Lights" made it to #21 on the R&B charts.

Their last Lionel sides were "God, I'm Losing My Baby"/"O-o-h La La", issued in February 1971. After this, they morphed into Satisfaction Unlimited. As far as I can tell, Lorenzo Hines (first tenor), James Isom (second tenor and guitar), Earl Jones (baritone and second tenor), and Fletcher Lee (bass and drums) all remained (although by the time I interviewed Isom in 1976, Hines had departed). They added a few more musicians along the way: Brian Bennett (electric bass), Mike Vlohoukis (keyboards), and Steve ? (guitar).


In 1972, they hooked up with the Hot Wax label, which had been started by songwriters Lamont Dozier, Brian Holland, and Eddie Holland when they left Motown. Satisfaction Unlimited had one single called "Bright City Lights" and an LP entitled Think Of The Children (this was the last LP issued on the label).

So James Isom made it. From "neighborhood hoodlum" to hit recording artist. It must have given him a lot of Satisfaction. James Isom passed away in April 2009 and Lorenzo Hines in February 2009.


Special thanks to Mike Sweeney. Discographies, as usual, by Ferdie Gonzalez.


MARVELS
LAURIE
3016 I Shed So Many Tears/So Young So Sweet - 7/58

WINN
1916 For Sentimental Reasons/Come Back [as The Marvells] - 9/61
1917 Wedding Bells/I Shouldn't Care [as The Senators] - 4/62



SATISFACTIONS
SMASH
2059 Give Me Your Love/Stop Following Me - 9/66
2098 Take It Or Leave It/You've Got To Share - 6/67
2131 Keep On Trying/Use Me - 11/67

LIONEL
3201 This Bitter Earth/Ol' Man River - 5/70
3205 One Light Two Lights/Turn Back The Tears - 8/70
3214 God, I'm Losing My Baby/O-o-h La La - 2/71



SATISFACTION UNLIMITED
HOT WAX
7209 Bright City Lights/? - 10/72
HA-716 Think Of The Children - 73
Bright City Lights; I Know It's Love; Spread Your Love Around; Let's Change The Subject;
Think Of The Children; Time For Us; Somebody Else's Woman; Why; Seeing You Through
The Eyes Of A Blind Man; Don't Call Me, I'll Call You; Come On Back



Unca Marvy's Home Page
More Articles