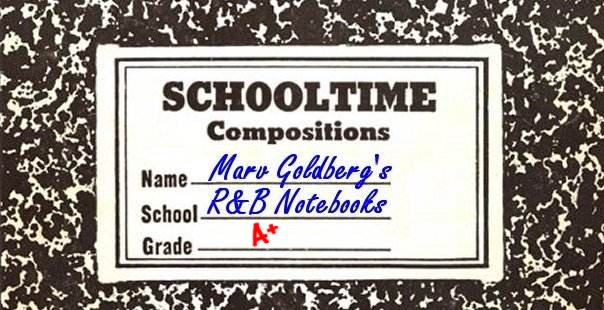 Sammy Cotton
By Marv Goldberg

© 2023 by Marv Goldberg
Sammy Cotton was a blues shouter. (Well, Wynonie Harris and Joe Turner were blues shouters. A better description of Sammy Cotton would be "blues screamer".) While he had eight records released over the years, he never seemed to make all that many appearances. In fact, I could only find two ads with his name, both from the same month.





"Sammy Cotton" was a stage name and it wasn't easy finding out who he really was. Fortunately, there was a comment on the 45cat.com website by someone who calls himself "Jukebox George". He pointed out that one side of Sammy's 1961 Savoy record was written by Samuel Crittendon and he wondered if this could be Sammy's actual name. With that as a hint, I dug up all the information I could find on Samuel Crittendon (which wasn't all that much). Fortunately, I found one online family tree that equated him with "Sammy Cotton"; I'll present a bit more proof later on.

There was almost nothing ever written about Sammy, except that he came from Atlanta. As you'll see, other members of his family were more interesting than he. Let's see what we can find.

Samuel Crittendon was born on January 1, 1932 (per his death record) in Atlanta, Georgia. He was the son of farmer Eugene Crittendon and Gussie [maiden name unknown], and had several siblings: Willie Howard, Jennie Lee, Eugene Jr., Beatrice, Alfonzo, and Julia Mae.

In the 1920 census, Eugene and Gussie were living in Militia District No. 730 (Douglasville) in Douglas County, Georgia. Their children were a son, Howard (actually Willie Howard), and a daughter, Jimmie Lee (the best the poor deaf census-taker could do with Jennie Lee). Interestingly (you'll see why), Gussie said she was 24 (therefore born in 1896). By 1928, they had moved to the big city and were in the 1929 Atlanta Directory as "Jean" and Gussie Crittendon.

And that's where Eugene Crittendon died, on January 12, 1934.

In the 1940 census, we find Gussie, a 37-year-old widow. This means she was born in 1903, not 1896. We do have to take into account that, per census reports, Gussie could neither read nor write, and had never gone to school; her math skills were probably rudimentary.

With her, in that census, were five of her children Eugene Jr, Beatrice, Alfonzo, Samuel, and Julia Mae. I don't know where William Howard and Jennie were; in the 1939 City Directory, they were both at the same address as Gussie. Julia is the one who gives me problems, since she's supposedly 4. (That would mean she'd been born in 1935 or 1936 - well after Eugene, Senior had died. We'll leave that one for some family member to untangle.)

Finally, something interesting: In August 1940, Samuel's brother, Eugene, Jr., was sent to jail for Burglary. He was sentenced to 4-6 years and served about 3 1/2.

He was still in the slammer when brother Willie Howard was sent to jail (March 1943) for Larceny After Trust (a theft that occurs after you entrust someone to handle your money or assets). It was a 12-month sentence, but he only served two months of it.

But Willie Howard was back in December 1944, receiving a 6-month sentence for Simple Larceny (theft of personal property). Enjoying his stay so much, he did it again in July 1945 (same crime; 8 months this time).

In the 1945 Atlanta City Directory, although only 13, Samuel Crittendon was listed as a porter. This was his first mention, aside from the 1940 census. Strangely, he's the only one of his family that appeared (although his address was the same as in the census, so there's no mistake).

Willie Howard's crime spree was cut short on July 13, 1946, when he died. The death notice named his siblings as Eugene (Jr), Alfonzo, Samuel, Jennie Lee, and Julia Mae. However, it didn't mention sister Beatrice.

But, as a tribute to Willie Howard, in December 1946, brother Eugene was back in jail for Simple Larceny, receiving a 12 month sentence.

Not learning that he was pretty inept as a criminal, Eugene was once again incarcerated, in April 1948, this time for both Simple Larceny and Burglary. Bored with jail, he escaped, was recaptured, and remained a guest of the state until January 1952.

The April 1950 census showed Gussie as a 43-year-old widow. That would mean that she'd been born in 1907 (and was definitely math-challenged). Children Beatrice, Alfonzo, Samuel, and Julia Mae were still there too, as were Beatrice's children, William, Barbara, and Shirley. Even though, by now, "Sammy Cotton" had supposedly made loads of (undocumented) appearances, there's no occupation given for Samuel.

So, was Samuel Crittendon "Sammy Cotton"? Yes! By 1952, as we'll see, Sammy Cotton had moved to Newark. When mother Gussie died in 1955, her obituary said that one of her children was Samuel Crittendon of Newark. Case closed.

"Wait, wait, wait," you cry, "isn't this supposed to be an article about a singer named Sammy Cotton? What about him? What did do? Where did he appear?"

OK, OK, we'll talk about Sammy (although his brothers are really more interesting). The May 15, 1950 Cash Box had his first mention as an entertainer: "Freddy Mendelsohn, prexy of Regal Records, has a find in Sammy Cotton, out of Atlanta, Ga."

So, he's been signed by the Braun Brothers' Regal Records from Linden, New Jersey. What nothing ever said was why he was signed. There's not a single mention of him appearing anywhere as a singer before this, either as "Crittendon" or "Cotton". The June 3 Billboard elaborated a bit: "Regal Records' Dave Braun uncovered a new young blues shouter, Sammy Cotton, on his recent Southern talent tour and has sliced sides with the guy for quick release. First platter pairs 'Heart Full Of Pain' with 'Cool Playin' Mama'."

There was a bigger mention in the June 3, 1950 Cash Box:


Fred Mendelsohn, prexy of Regal Records, Inc., this past week expanded their talent roster, with the addition of Sammy Cotton, who signed a recording contract with the firm.

Imported from the heart of Atlanta, Ga.'s famed jazz belt, Cotton has been establishing quite a reputation in this territory doing club and theater dates with Paul Gayten and his combo. [Should I bother saying that there's not a single mention of Gayten in any 1950 Georgia newspaper? No, I guess not.]

Initial waxing for Cotton is "Heart Full Of Pain" and "Cool Playin' Mama". Regal execs predict Sammy Cotton will ring the bell for ops and prove to be one of their hottest acquisitions in a long time.

In addition, the plattery disclosed the appointment of [Al Hirsch and Bill Shockett's] Malverne Distributors as their Metropolitan New York distributor for their line.


Note that these blurbs always say that the singer the company signed will be the greatest thing since the invention of the kazoo. (That's just the cynic in me; what else are they gonna say?) Also, if he's established "quite a reputation", how come we never heard of him before?


Probably in early May, Sammy had recorded the two songs mentioned; they were released by the end of the month. The credit went to "Sammy Cotton With Paul Gayten And His Orchestra". "Heart Full Of Pain" was a cover version of the tune sung (actually screeched) by Lil (as Lillie) Greenwood, who had written it, along with Roy Milton.


The Regal sides also came out on the Roost label, probably in June; the record number was the same as Regal's, with the first digit dropped. This Red Saunders Research Foundation site talked about Regal and Roost:


In March 1950, Mendelsohn and the Brauns acquired a part interest in a small New York jazz label named after the famed bop club, the Royal Roost. Releases in the Regal-Roost configuration were out by June 1950. The matrix numbers tell us that Regal started recording material for the new Roost operation in March and April. A belated announcement of the deal took place in July, with the added information that Jack Cook, who owned Roost, would do A &R for the combined operation.

The Roost deal was peculiar in more than one respect. What had been previously been the regular Royal Roost label (white on pale blue) kept right on going, independently of the Regal-affiliated Roost (whose silver on dark blue labels didn't use the word "Royal"). Both labels carried the slogan "Music of the Future". Roost, with 500 as its initial release, used a space-filling Roost logo in white on a light blue background. Royal Roost extended the 500 series for what the trades were still calling "hot jazz"; it featured such artists as Stan Getz, Bud Powell, and Coleman Hawkins. The only change to the label was the addition of Royal in smaller but still chunky letter above a slightly smaller Roost logo. Meanwhile, the Regal Roosts took over the old design with a big Roost at the top, except the space-filling Roost was now often gold instead of white, and the background was a dark blue. Regal Roost ran an, umm, experimental release numbered 270, one release in a 400 series, and all the rest in a 600 series; nearly all of its sides were by Erroll Garner (some of whose sides had been recorded in 1949 for 3 Deuces), Little Jimmy Scott, and Al Jackson. There was one Regal Roost by someone going as "Jim Dandy" (masters again acquired from 3 Deuces). The oddity among the releases was Roost 270 by Sammy Cotton (a blues artist whose signing to Regal was announced along with the Roost deal; his first record circulated a lot more widely as Regal 3270). Simultaneous activity by Royal Roost and Regal Roost confused people then and confuses people now. Although Erroll Garner rated a 10-inch LP from Roost, he did not stay with the label (had Garner stayed with any label over the preceding two or three years?). Before 1950 was out, Garner signed with Columbia, making Little Jimmy Scott Regal Roost's main artist.


When Regal (but not Roost) released Sammy's second record, around June ("It's So Hard" and "You've Been Mistreating Me", the label didn't mention Paul Gayten.

So what was Sammy's association with Paul Gayten? It's really not very clear-cut. The July 22, 1950 Norfolk, Virginia New Journal And Guide said: "Newcomer to the [Gayten] troupe will be Sammy Cotton, handsome teen-ager who got his first break two months ago when he joined the Gayten crew. Recently signed to a recording contract, Cotton's vocal offerings will bow on the record shelves this month." That implies that he joined Gayten in May. But it was probably in March or April (after all, they were off by two months on Sammy's first release). But did he really "join" Gayten, or was he just along as an act with the troupe?

The "Gayten troupe" was on a tour, mostly based on the current hit by his female singer, Annie Laura Page ("Annie Laurie" to you): "I'll Never Be Free". It was a very popular band, appearing all over the place, but there's not a single Paul Gayten ad that mentions Sammy.

On October 16, 1950, Sammy (but not Gayten) was part of the "array of stars" appearing for some charity at the City Auditorium in Atlanta. Others on the bill were the Orioles, Joe Liggins and the Honey Drippers, Little Willie Littlefield, Paul Breckenridge, Titus Turner, Billy Wright, and Jimmy Scott. Hmm, they actually were an array of stars.

The November 2, 1950 Los Angeles Sentinel had this: "Theatre and nite club audiences across the country will soon witness a bevy of Regal Record artists if present plans of President Dave Braun jell. He is negotiating with bookers to present Paul Gayten and his trio, singers Vanita Smythe and Jimmy Scott and Sammy Cotton. They will break the show in at the Holiday Inn in Newark, N.J., about mid-November."

Then, there was this in the December 2 Michigan Chronicle:


Paul Gayten's band and singer Jimmy Scott, teamed up to give Savoy Ballroom fans one of the best entertainment shows that has ever been seen at Harlem's famous Home Of Happy Feet last week. Manager Charles Buchanan booked these Regal records stars in the dance palace last week for a two weeks engagement that proved a crowd-pleaser. This is the first stop on a nation-wide theatre and ballroom tour that this group will make.

Leaving the Savoy, they will be joined by Vanita Smythe, the bombshell of song, and singer Sammy Cotton, who, because of previous commitments, were unable to play the Savoy with them. These four named artists all record for the Regal label. Scott's newest release "Loneliest House On the Street" and "Talk Of The Town" has drawn favorable comments from critics.


But notice: while Sammy records and appears with Gayten on many occasions, nothing ever definitively says that he was a member of the band. Only Annie Laurie and Jimmy Scott were mentioned as the official band singers.

Remember that Sammy had a brother, Alfonzo? In January 1951, he was jailed for robbery. Given a 12-month sentence, he served 11 (and wouldn't be arrested again until 1961). I guess Sammy must have been the black sheep of the family, since he was the only son not sent to jail.

Sometime in January 1951, Sammy entertained at a birthday party for Mrs. Ruth Yancy and Cornelius Carmon (no, I have no idea who they were). It was held at the Pleasant Grove Inn, Cliffwood, New Jersey.

In April 1951, Regal put together another tour, once again with Paul Gayten, Little Jimmy Scott, Sammy Cotton, and new addition, Chubby Newsom. On April 21, they were at the Swing Club in New Orleans. Again, Sammy's name is never mentioned in any ad for a Paul Gayten appearance.


The June 7, 1952 Billboard had a one-liner that said: "Derby Records have pacted Sammy Cotton of Atlanta." That very month, Derby released "I Ain't Gonna Worry My Life Anymore", backed with "Back Bitin'". Both were credited to "Freddie Mitchell Orch. - Vocal By Sammy Cotton". Sammy would copyright both songs on June 24.


The record was Cash Box's Sleeper Of The Week in their June 21, 1952 edition; Billboard reviewed it on July 5:


I Ain't Gonna Worry My Life Anymore (74): Slow beat hits with pile-driver effect behind Sammy Cotton's high-pitched wailing. Chatter [sic; they meant "Chanter"] and ork sell the blues all the way.

Back Bitin' (76): A frenetic rendition of a jump blues, written and chanted by Cotton to buck-dance support by the Mitchell combo. Should earn juke coin.


When nothing happened with that one, Derby issued "If The Blues Was Whiskey", coupled with "We're Gonna' Ball This Mornin'", around August 1952. This time the credit was "Sammy Cotton - With Freddie Mitchell Orch.". Note the strangely placed apostrophe after "Gonna". All four Derby songs had been done at a single session.

The August 21, 1952 Los Angeles Sentinel had this: "Sammy Cotton, vocalist with Freddie Mitchell's band, has a broken left wing - the result of an auto accident in Newark, N.J." By this time, Sammy had moved to Newark. At least he's credited with being Mitchell's vocalist.


When Sammy's third Derby record ("Saturday Evening Blues", backed with "Here Comes The Rain") was released in October 1952, the label only had his name, Freddie Mitchell having gone off to Mercury. The master numbers indicate that they weren't recorded at the Mitchell session. These were two more songs penned by Sammy; he copyrighted them on November 7.

The tunes were reviewed in the October 25, 1952 editions of both Billboard and Cash Box:


Saturday Evening Blues (BB; 80): Sammy makes a public exhibition of his profound sorrow over the walkout by his gal. It's full of weeping by the chanter, but it will probably keep ears glued to the speaker. An unusual disking that may create some attention.

Here Comes The Rain (BB; 70): On this side a routine blues is shouted to fair effect by Cotton.

Saturday Evening Blues (CB; C+): A slow plaintive vocal by Sammy Cotton tells of how "baby walked out on me". Sammy renders an emotional reading in which he sobs his story.

Here Comes The Rain (CB; C+): Flip is another slow sad blues and Cotton treats it to a strong vocal.


On November 9, 1952, Sammy appeared, with Roy Milton, Camille Howard, Lil Greenwood, and Pee Wee Crayton (although the ad had him as "Clayton") at the Sunset Terrace in Indianapolis. Freddie Mitchell was nowhere in sight. After two and a half years on the scene, this is the first ad ever to have Sammy's name.


But on November 29, Sammy appeared with Freddie at the Soldiers And Sailors Memorial Building in Fayetteville, West Virginia. This is the only ad in which he's paired with Mitchell. It was also the last ad ever to have Sammy's name.

On January 5, 1953, brother Eugene was back in jail for another attempt at Simple Larceny. This time, the sentence was six months. Although he likes taking other people's property, he's really not very good at a life of crime.

On July 3, 1953, Sammy entertained at a dance at Newark's Masonic Temple, sponsored by the American Safety Club.


The November 7, 1953 Billboard reported that Sammy had been signed by Okeh Records, a subsidiary of Columbia. Since these reports only come out after an artist has already recorded, it should be no surprise that the songs for his first Okeh release had been recorded back in September: "You're The Kind Of Woman", paired with "Give Me One More Drink". Released in November, both sides have an uncredited group. Sammy (and Leroy Kirkland) copyrighted "Drink" on April 22, 1954. Note that the title is usually seen on the Internet as "You The Kind Of Woman".

Getting bored with Simple Larceny, Eugene Crittendon was jailed again in February 1954 on the twin charges of Assault & Battery and Burglary. In spite of being sentenced to 1 to 3 years, plus an additional 4 months, he served less than a year this time.The penal system was probably bored with him too.


Sammy's second (and last) Okeh release was "I Live The Life I Love", backed with "Lead On Baby", in June 1954. Once again, there's a group on both sides. They were reviewed in the July 24, 1954 Billboard:


I Live The Life I Love (65): Cotton shouts out his enjoyment of life on this new effort, over okay backing. Okay, tho nothing special.

Lead On Baby (60): Same comment. [Lazy reviewer!]


In early 1955, Marble Records issued "I'll Close My Eyes", backed by "Don't Ever Leave Me" by "Sammy Cotten". [Thanks to Dennis Ostrom for bringing this to my attention - the scans came from Pete Marttinen.] Marble, owned by Monte Bruce, Morty Craft, and Leo Rogers was allied with Bruce Records. A blurb in the January 22, 1955 Billboard said that Marble (along with a bunch of other labels) was now being handled by Malverne Distributors. In May 1955, Leo Rogers bought out his partners and now controlled both Bruce and Marble. The disc wasn't reviewed. Note that "Don't Ever Leave Me" was written by Paul Winley and his wife, Annie.

This double-sided screamer proved to be the last we'd hear of "Sammy Cotton" for the next six years.

The January 8, 1955 Atlanta Constitution reported the death of Sammy's mother, Gussie Crittendon, on January 3. This time, sister Beatrice is mentioned and Samuel is still living in Newark. Continuing the total confusion over her age, the Georgia Death Index said she was 40, meaning she was around three when her first son, William Howard, was born!

Not having had much success with Assault & Battery, brother Eugene returned to his roots and received a 10-month sentence for Simple Larceny in April 1955.

It's now 1961, and we'll get back to Sammy in a moment. However, we wouldn't want to overlook brother Alfonzo receiving a 12-month sentence (3 served) in July for Intoxication On A Public Highway. Not to be outdone, Eugene, a month later, got the same reward for the same misdemeanor (he only served 2 1/2 months). I think he's mellowing.


Oh, wait, this is supposed to be about Sammy, isn't it? OK, the October 14, 1961 Cash Box reported that he'd been signed by Savoy. On October 2, he'd recorded "Nobody" (a twist record) and "I'm True" (a ballad on which he still screams). "Nobody" has a female group; "I'm True" a male group; both were uncredited. He copyrighted "Nobody" on October 18, 1961 as "S. Crittendon" (although the label said "S. Crittenden").

In spite of the twist craze, Billboard gave "I'm True" four stars and "Nobody" only two. They said of "I'm True": "Cotton chants this ballad in a highly stylized fashion, with a voice that ranges into the upper reaches. Could happen - watch it." Of "Nobody", they said ... absolutely nothing.

On January 29, 1962, Sammy was one of the acts that appeared at a benefit at Newark's Vanity Club. This is the last mention of Sammy Cotton in the press and I have no idea what he did with the rest of his life, although at some point, he moved to Detroit.

Upping the ante again, Eugene was back in jail, in October 1964, for stabbing someone. He got a 12-month sentence, out of which he served six. I guess by now, he received a preferred-customer discount. When he died, in 2000, the December 28 Atlanta Constitution missed out on the chance to have an interesting obituary by noting nothing other than the date of his death, his address, and that he was cremated.

When niece Barbara's son, William, died in 1969, the notice said that survivors included "Mr. and Mrs. Samuel Crittendon of Detroit". Who did he marry? When? I have no idea.

Samuel "Sammy Cotton" Crittendon died on November 16, 1992 in Detroit. There was no obituary.

It's hard to sum up Sammy Cotton. As I said at the start, he screams rather than shouts, and I don't find his music all that appealing. I could only find a couple of appearance ads and not many write-ups. Judging by what's in newspapers, he really didn't have much of a singing career. My conclusion is that Sammy Cotton remains a mystery.


REGAL (Sammy Cotton with Paul Gayten And His Orchestra)
3270 Heart Full Of Pain / Cool Playin' Mama - ca 5/50

ROOST (Sammy Cotton with Paul Gayten And His Orchestra)
Roost 270 Heart Full Of Pain / Cool Playin' Mama - ca 6/50
Same cuts as Regal

REGAL (Sammy Cotton)
3284 It's So Hard / You've Been Mistreating Me - ca 6/50

DERBY (Sammy Cotton)
800 I Ain't Gonna Worry My Life Anymore / Back Bitin' - 6/52
Above as Freddie Mitchell Orch. - Vocal By Sammy Cotton
805 If The Blues Was Whiskey / We're Gonna' Ball This Mornin' - ca 8/52
Above as Sammy Cotton with Freddie Mitchell Orch.
811 Here Comes The Rain / Saturday Evening Blues - 10/52

OKEH (Sammy Cotton)
7014 You're The Kind Of Woman / Give Me One More Drink - 11/53
7034 I Live The Life I Love / Lead On Baby - 6/54

MARBLE (Sammy Cotten [sic])
101 I'll Close My Eyes / Don't Ever Leave Me - early 1955

SAVOY (Sammy Cotton)
1608 Nobody / I'm True - 11/61




Unca Marvy's Home Page
More Articles