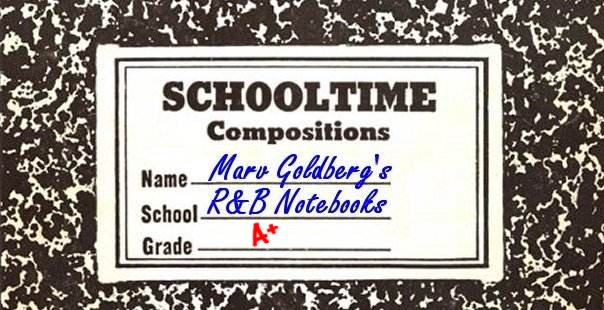 The Valiants

By Marv Goldberg

Based on interviews with Rip Spencer


© 2002, 2009 by Marv Goldberg
Just when you thought it was safe to listen to your records again, along comes another roller coaster ride through the torturous labyrinth of West Coast group members. This is the story of the Sabers, Chavelles, Gents, Valiants, Untouchables, Electras, Freedoms, Alley Cats, Africa, and a few other things along the way.

The start of this whole mélange goes back to Sheridan "Rip" Spencer, who attended Los Angeles' Jordan High School, and his cousin Brice Coefield, who attended L.A. High. The cousins sang together and, as usually happens, they decided to "form a group". The group they formed was called the Sabers, and consisted of a first tenor remembered only as "Herbie", second tenor Rip, baritone Brice, and bass Walter Carter.

They auditioned for Hite Morgan, owner (with Jack Arbuckle) of Cal-West Records, and one day in the Fall of 1955, went to Morgan's studio in the Silver Lake district (near Hollywood), to record a single side, "Always, Forever," with Rip in the lead (which he'd also written). Strangely, they didn't have a second side to record. Even more strangely, they went home and added a new member! First tenor (and bass) Billy Hamlin Spicer was a schoolmate of Brice's, and was in L.A. High's choir. Brice was impressed with Billy's high voice (another singer who was heavily influenced by Clyde McPhatter), and recruited him for the group. (Incidentally, Billy usually used his mother's last name, calling himself Billy Jones, but was also known, over the years, as Billy Fortune and Billy Storm. "Spicer" is his original name, however.)

Then it was back to Hite Morgan to record a flip for "Always, Forever," a Christmas ditty entitled "Cool, Cool Christmas," with Brice on lead. The record was released in late 1955, but failed to set the world on fire. The Sabers then faded into history by the simple expedient of changing their name. One day the "Sabers" became the "Chavelles."


Brice's father was a postman, who worked in the Sugar Hill District (an area of Los Angeles where famous black stars like Lena Horne, Joe Louis, and Eddie "Rochester" Anderson lived). One of the stars that Mr. Coefield delivered mail to was jazz pianist Lloyd Glenn, to whom he mentioned that his son was part of a singing group. Glenn showed some interest, and eventually met the Chavelles, giving them a song that he'd written: "Red Tape." Actually, the best thing that Glenn did for the group was to introduce them to Robert "Bumps" Blackwell, an A&R man for Specialty Records. Bumps started coming to Chavelles' rehearsals at the Coefield home (where Brice's parents always enthusiastically backed Brice and Rip), and finally arranged for a session to record "Red Tape" and "Valley Of Love," a ballad written by Billy and Brice. The sides were recorded at the studio of the legendary Ted Brinson, who had recorded the Penguins' "Earth Angel."

Bumps took the masters and presented them to Larry Mead and Mike Gradny, of Pasadena's Vita Label, who released the sides in May of 1956. (Bumps handled it all; the Chavelles never met either Mead or Gradny.) "Valley Of Love" featured Billy on lead, and "Red Tape" was led by Brice. Actually, none of the Chavelles even knew that the record was going to come out on Vita; they only found out when they received copies. Once again there was no action, and this time Herbie left to pursue a religious career and Walter joined another group.

But Billy, Rip, and Brice were determined to sing! As the Chavelles, they'd been doing shows at the American Legion Hall in Pasadena; it was at one of these that they met the Squires (who were actually their labelmates on Vita, although the Chavelles had never been to Vita). Chester Pipkin was the guitarist for the Squires (also singing first and second tenor), and the three remaining Chavelles appropriated him to accompany them at rehearsals. Rip said:

This is where we met the Squires, which Chester was in. Chester played guitar and we kinda needed somebody to help us along at our rehearsals that could play an instrument and we recruited Chester. He was still with the Squires, but they were in the process of breaking up.... Every Sunday, for months, we would go up to Chester and he would rehearse us and eventually he would put in his voice with what we were doing and we formed the Valiants.
With Herbie and Walter gone, it seemed appropriate to change the name of the group once again. So Billy Storm, Rip Spencer, Brice Coefield, and Chester Pipkin became the "Valiants," naming themselves after the "Prince Valiant" comic strip. Note that they not only added Chester's voice, they appropriated his house to practice in!

The Valiants would have ended up recording for Specialty had Bumps not had differences with the management there. As it was, they met several people who were associated with Specialty: Sam Cooke, Little Richard, Lou Rawls, Sonny Bono, the Pilgrim Travelers, and John Marascalco (about whom more later).

Bumps recorded about ten sides with the Valiants, in three independent sessions. The first two masters ("Happenin' After School" and "My Unfaithful Love") had only a trio (for some reason Billy wasn't on these). Bumps took them and placed them with the Mesner brothers' Aladdin label (which was right down the street from Specialty). They were supposed to have been released as the "Gents" on Aladdin 3387, but as far as can be determined, the record never came out (I can't find anyone who has ever seen a copy).

And then, taking Specialty artist Sam Cooke with him, Bumps left Specialty, making a deal with John Siamas of Keen Records (on West Third Street, in West LA), to become A&R man there. Most of the Valiants' masters were released by Keen and its subsidiaries, Ensign and Andex. While Bumps was never their manager, he did look after the Valiants' interests: they became BMI and AFTRA members, and, as such, were paid union scale for their sessions. While they'd never get rich that way, they did get paid. In addition to sessions, Bumps promoted live concerts with Sam Cooke, Johnny "Guitar" Watson, Young Jessie, and up-and-coming acts like Jan & Dean. When these shows played the West Coast, the Valiants were Sam Cooke's opening act.

The Valiants had two more sessions with Bumps at this time. The first produced "This Is The Night," "Good Golly, Miss Molly," "Lover, Lover," "Walkin' Girl" and "Frieda, Frieda." At the second they did "Temptation Of My Heart," "Please Wait My Love," and "We Knew."


Finally, Rip, Brice, Chester and Billy got their break: the first record released on Keen (in November 1957), "This Is The Night," took off. With Billy in the lead of this pretty ballad, it reached #43 on the R&B charts and #69 Pop. This may not sound like much, but consider that the vast majority of songs never make the charts at all. The flip was a tune that had been co-authored by Bumps Blackwell: "Good Golly, Miss Molly." While Little Richard had recorded the song earlier, the Valiants' version was actually released first. That's Billy doing his best Little Richard imitation on it. The song was recorded at a much faster tempo than Little Richard's, and they kept singing it take after take after take (Don and Dewey were present at the session: Don as bassist, and Dewey on piano and overdubbed guitar). Rip says, "Bumps was experimenting with "Good Golly, Miss Molly" even though he'd already recorded Little Richard with it. Boy, was it ever fast! Whew, I mean fast!"

With only a single record released, the Valiants were brought back into the studio on February 4, 1958, to record "We Knew" and "Please Wait My Love." At the same time, they backed up Kylo Turner (former member of the Pilgrim Travelers) on three sides: "Where There's A Will There's A Way," "Heavenly," and "Skinny Minny."

While the Valiants never had a real manager, John Criner served, on occasion, as their road manager. Criner, manager of the Olympics and owner of the Shade and Spot Record companies, was also married to singer Effie Smith.

February 1958 saw their next Keen release: "Lover, Lover" (once again written by the group and led by Billy) paired with "Walkin' Girl" (led and composed by Brice). At the time it was recorded, Bumps was involved with an instrumental group from Nicaragua; he was experimenting with a Latin sound. While neither side charted, someone at Keen had high hopes for "Walkin' Girl," as it was released three times.

This was followed by "Frieda, Frieda" and "Temptation Of My Heart." Billy led the former (once again doing his Little Richard imitation on his own composition), and Chester fronted "Temptation Of My Heart."

Next, in October 1958, was "Please Wait My Love" (with "Frieda, Frieda" once again on the flip), which also did nothing. Also in October, "Where There's A Will There's A Way" (one of their backups to Kylo Turner) was released on Andex; the Valiants were uncredited on the label.

Their final release, in May 1959, was on Keen's Ensign subsidiary: "We Knew" and "Walkin' Girl." While "We Knew" received a lot of airplay (at least in New York), it never made the charts. "We were becoming real tight in our harmony and real tight as a group at that time. But Billy had other ideas and "We Knew" was the very last song we recorded as the Valiants." Not only were the Valiants getting disillusioned, Keen was close to going out of business.

When no further success seemed forthcoming, Billy left the group and teamed up with the remnants of the Vita Squires, recording "Every Word Of The Song" and "Listen To Your Heart" for Hite Morgan and his wife Dorinda. This 1958 pairing was released on the Morgans' Dice label as by Billy Fortune and the Squires and on their Deck label as by Billy Storm and the Squires. No matter, for a storm, it made no waves.

Also in 1958, Billy did some recording for the Barbary Coast label, with the Squires as an uncredited backup group. "The Way To My Heart" and "Angel Of Mine" were recorded at Hite Morgan's house and released in August.


1959 saw Billy's only hit record. Switching to Columbia (whose files indicate that his contract was purchased from Barbary Coast for $1700), he did "I've Come Of Age," which made it to #28 on the Pop charts. Mitch Miller handled the session, in which a vocal group chorus was used. A second 1959 session had no group. In 1960 and 1961 he had two sessions for Atlantic records (produced by Phil Spector) which resulted in three singles. On at least two of them he had abandoned his Little Richard imitation for his Clyde McPhatter imitation (which was quite good). Most of the songs were old R&B standards: "Dear One," "When You Dance," "A Kiss From Your Lips," and "Honey Love." He also threw in the pop standard "In The Chapel In The Moonlight." However, none of these charted. Billy was to drift in and out of whatever group Rip and Brice were with over the years, depending on how broke he was.

Meanwhile, back at the Valiants, Rip, Brice, and Chester got a couple of new members. It was hard, at first, to find someone to replace Billy Storm. One summer day, while on a bus going to see "Porgy And Bess," Rip met Don Trotter, who recognized Rip from a Valiants performance in Fresno. Rip invited Don to a rehearsal, at which he was hired. (Don, a first and second tenor, actually had a voice like that of James "Pookie" Hudson of the Spaniels.) Don then introduced them to bass Ed Wallace, with whom he'd been in the Air Force; Ed was also hired.

They did one last record as the Valiants, on the Shar-Dee label (distributed by London Records) in July 1959. One side was "Dear Cindy" (a reworking of the Squires' "Sindy") with Chester in the lead. The flip was "Surprise," a kind of companion piece to Bobby Darin's "Splish Splash," written and led by Brice. They then changed the name of the group to the "Untouchables." Rip says "we thought our singing was so great we just felt it was untouchable." He's very adamant that the group wasn't named after the hit TV show, but with its notoriety, it's difficult to see how it couldn't have had some influence on the decision.

At this point, they hooked up with Herb Alpert and Lou Adler, both of whom (with Bumps Blackwell) had been A&R men at Keen Records. "Bumps was a big influence on many of the black artists ... and Lou and Herbie picked up a lot of tricks and wisdom for the business through Bumps Blackwell." Lou and Herb approached the Untouchables, saying that they had some things in mind and wanted to produce them. "We got along pretty good and they presented to us a music track that was recorded on the East Coast—something happened to that group—they wanted us to listen to that track and see if we could make a song out of it." What resulted was "Poor Boy Needs A Preacher," recorded for Madison, a new label from New York (Lou Adler was somehow involved with owner Larry Uttal). Note that there's a Brice Coefield release on Madison too: "Cha-Cha Twist"/"Tempted." This came out around October 1960, while the group was still together.

Lou and Herb were the Untouchables' producers. They had an office on Sunset Strip, where the group would sometimes go and rehearse. Herb Alpert was just beginning to play the trumpet and "while we'd rehearse, Herbert would put his little licks in between. We used to tell Herbie, 'Hey man, don't do that, you're throwing us off.' He really couldn't play trumpet at that time, but boy, look at him now!"

Most of the Untouchables leads are by Brice, but Ed Wallace is featured on "Poor Boy Needs A Preacher" and "60 Minute Man," and Don Trotter, Brice Coefield, and Chester Pipkin share the lead on a nice updated version of the Spaniels' "Goodnight Sweetheart Goodnight." Rip wasn't on "60 Minute Man" or its flip, "Everybody's Laughing"; his place was taken by Chester's cousin, Gary Pipkin. Also, Billy Storm returned for the "Goodnight Sweetheart Goodnight" session.

In whole or in part, Chester wrote "Everybody's Laughing" and Brice wrote "Do Your Best." Several of the other tunes were written by Herb Alpert and Lou Adler: "Poor Boy Needs A Preacher," "New Fad," and "Vickie Lee. The sound of the Untouchables tried to mimic the hitmakers of the day: "New Fad" had a definite Olympics flavor to it; "Poor Boy Needs A Preacher" and "Raisin' Sugar Cane" were heavily influenced by what the Drifters were doing.

The Valiants and the Untouchables did a lot of TV shows at Pacific Palisades, receiving union scale. They also did a lot of record hops, but there was little money in it.

The Untouchables took a little side trip to Screen Gems in early 1961. Screen Gems was forming a record company as a sidelight to their movie business, and the Untouchables were one of the first to record for it. Lou Adler was the one who got them a session at the new label (Jerry Moss, who would later be Herb Alpert's partner in A&M Records was there at the time). They recorded a single tune: "Summertime Nights." Once again, without their knowledge, the group's name was changed: when the DJ dubs were pressed, they were called the "Happy Tones." Rip heard the song on the radio, but has never seen a copy. It was probably only pressed as a single-sided disk to be sent to a few DJs to test its marketability. The song (as by the Happy Tones) was later released on the Colpix label.

With no hits on Madison, the group switched to the Liberty label. Their first, in May 1961, was "You're On Top"/"Lovely Dee." The other, released in February 1962, was "(My Baby Loves A) Medicine Man"/"Papa." Brice does lead on all of them. "(My Baby Loves A) Medicine Man" did for the current spate of TV doctor shows what the Olympics' "Western Movies" did for TV westerns. On "Papa," Brice is "Papa" and Chester is the "child." The trumpet on "You're On Top" is done by Herb Alpert. Says Rip, "I believe this is his first trumpet-playing recording." The Untouchables fell apart sometime in 1961, before their second Liberty record was even released.

Then, later in 1961, Chester Pipkin formed the Electras along with lead tenor Warren Joyner (who had been in the Misfits on Aries and the Brentwoods on Dore), Billy Mann (a second tenor who'd had a couple of releases on Dig back in 1956), and cousin Gary Pipkin (second tenor). They recorded for Infinity (owned by John Marascalco, who had written "Good Golly, Miss Molly" along with Bumps Blackwell). Of course, there were others in the group: Lonnie Willis (baritone/second tenor) made an occasional appearance, as did Rip Spencer, and Billy Storm was the bass on "You Lied." When "You Lied"/"Ten Steps To Love" was reissued on Constellation in 1963 it was by the "Freedoms."They also had releases on Lola, another Marascalco label, as well as Cee-Jam, ABC-Paramount (as the "Del-Mars"), and Ruby-Doo. Marascalco also used them for a lot of background work, a quick way of picking up an extra $10, $15 or $25 per song. Note that one of the Electras' records, "Snacky Poo," credited the "Ring A Dings." When that record was re-released on Mercury a couple of years later, it was credited to the "Del-Mars."

In 1962, Billy Storm did a session with the Nuggets on RCA. The others at the time were: Herman Pruitt, Lorenzo Adams, Stewart Crunk, Sydney Dunbar (all from the Calvanes), and Warren Joyner. "Just A Friend"/"Cap Snapper" was released, but a prior record by the group didn't have Billy or Warren. (Note: there's a Valiants group on Fairlane and Imperial from 1961 - 1963; it's possible that Billy is in it, but Rip didn't recognize any of the voices on the songs.)


By late 1962, Lou Adler and Herb Alpert had broken up (Herb went on to trumpet stardom and also formed A&M records with Jerry Moss). Lou had his own label, but also remained an independent producer. He was friends with Phil Spector, and it was arranged for some of the singers who were under contract to Lou to be "leased" to Phil in order to do a tune called "Puddin N' Tain." The song had been written by Brice, Gary Pipkin, Lonnie Willis, and Rip (uncredited on the label, he penned the bridge). While I spent years trying to figure out what the song meant (for example, "tain" is the backing on a mirror), it turns out to be a schoolyard chant, meaning: ask me the same question again and I'll give you the same answer. The name "Alley Cats" was given to them by Lou, and the group consisted of: Brice, Rip, Gary, and bass James Barker (aka James Richards). Bobby Sheen ("Bob" of Bob B. Soxx and the Blue Jeans), who had been doing a lot of things with Phil, was hired by Phil especially to be the high tenor on the session. The tune was released on Spector's Philles label and was the biggest record Brice and Rip ever had: it rose to #21 on the R&B charts in February of 1963). The photo of the Alley Cats didn't have Bobby Sheen, who wasn't expected to appear with them; it also didn't have Rip, who wasn't around for the photo session (it's Billy Mann who's sitting in for him).


In 1962-3, Los Angeles night clubs started on an "Oldies But Goodies" kick. Since Rip's uncle, Marvin Phillips, had decided to retire from "Marvin & Johnny," Rip took over the name. Appearing over the years as "Marvin" (a name close to my heart), like his uncle he had a succession of "Johnny"s, the first being James Barker, bass of the Alley Cats. They hooked up with a promoter, Bob Price, a good friend of Wolfman Jack, and ended up touring through the San Joaquin Valley with the Wolfman. Others to play "Johnny" were Bobby Sheen, Don Julian, Ron Shy, and Johnny Starks (who has the distinction of being the only "Johnny" who was actually named Johnny).

Meanwhile, Billy Storm had switched over to Infinity Records in 1962, and then Disney Studios' Buena Vista label. (While he was recording for Disney, he also did some character voices in Disney cartoons.) Some of the sides featured a female group. In 1964, he was lead of the Charades on Skylark (probably remnants of the Squires), which gave a nice interpretation of the 1941 Herb Jeffries/Duke Ellington oldie, "Flamingo."

In June of 1963, Colpix re-released the 1961 Screen Gems tune by the Happy Tones, "Summertime Nights" (with "Papa Shame" as the flip). The group that did "Papa Shame" consisted of the old gang: Brice Coefield, Chester Pipkin, Rip Spencer, Don Trotter, and Ed Wallace.

In 1966, there was another Electras group: Billy Storm, Rip Spencer, Brice Coefield, Chester Pipkin, Billy Mann, and Warren Joyner recorded a couple of sides for the Ruby-Doo label ("Mary Mary"/"Little Girl Of Mine"). The session was produced by John Marascalco.


Finally, in late 1968, they all became the soul group Africa, recording for Lou Adler's Ode label (a subsidiary of Columbia). Africa consisted of (in various combinations): Billy Storm, Brice Coefield, Rip Spencer, Chester Pipkin, Gary Pipkin, Ed Wallace, Billy Mann, and Freddie Willis (second tenor/baritone).

The recording group, however, consisted of Brice Coefield (who does all the leads), Chester Pipkin (who also did the arrangements), Gary Pipkin, Ed Wallace, Freddie Willis, and Billy Storm, who shares the lead on "Here I Stand" (a song he wrote), They recorded eight sides for Ode, which were released on an album. "We used to rehearse at Gary Pipkin's house and he had this little brown shack, a playhouse in the back yard, for his kids." So, probably as a tribute to The Band's recent album, Music From Big Pink, they decided to name the album Music From 'Lil Brown'. (Strangely, Africa's name didn't appear anywhere on the outside of the album.) Lou Adler got a mobile recording studio, and the tracks were mostly recorded at Gary's house. A large mural of Africa's photo was painted on the outside of the Whiskey à Go Go on the Sunset Strip in order to promote the album; it remained there for several months.

Five years later, Africa recorded ten more tracks for MGM, but all remain unreleased.

Billy Storm, too, popped up on Ode at this time. Signing his contract "William Hamlin Jones." On October 1, 1968, he had a single session, which was produced by Lou Adler.

While Africa was around, most of the members turned up in the Brothers And Sisters Of Los Angeles, a 28-person group that also recorded for Ode. The members were (take a deep breath): Shirley Allen, Sherrell Atwood, Ginger Blake, Hazel Carmichael, Merry Clayton, Marjorie Cranford, Oma Drake, Georgette Finchess, Brenda Fitz, Joseph Green, Andrew Herd, Patrice Holloway, Gwen Johnson, Ruby S. Johnson, Gloria Jones, Clydie King, Jesse Kirkland, Sherlie Matthews, Barbara Perrault, Chester Pipkin, Billy Storm, Julia A. Tilman, Ed Wallace, Lolietha White, Carolyn Willis, Fred Willis, Edna Wright, and Don Wyatt.


The guys still sometimes appear as the Valiants/Alley Cats. In October 1990 Rip and Brice did a show at Los Angeles' Greek Theater, with former "Johnny" Ron Shy and lead Donald Evans. They were part of K-Earth's annual "Legends Of Rock 'N' Roll Concert". Others on the bill were: Freddy Cannon, Joanie Sommers, Jack Scott, Bobby Lewis, Jody Reynolds, Ray Peterson, Sonny Knight, Frankie Ervin, Terry Stafford, Paul & Paula, Mel Carter and the Pentagons. In 1993, Marvin Phillips came out of retirement to perform, with Rip, as "Marvin & Johnny."

The beautiful lead voice of the Valiants, Billy Storm (William Hamlin Spicer), passed away on September 5, 1983 in Los Angeles.

In the 90s, Rip Spencer became an Artist Representative, a natural because he knew many of the acts in the area, having appeared with them over the years. He was also an independent record producer, working on an album with Levon Harris (Thurston Harris' grandson), and a music publisher (S.E. Spencer Music Company). Tragically, on December 9, 2009, Rip was shot and killed (at age 70) at his home in Compton, California. As of seven months after the incident, no arrests had been made.

Special thanks to Victor Pearlin, Ferdie Gonzalez, Dave Antrell, and Bruce Dumes, Mike Bauer, and Andreas Grabsch.



THE SABERS
CAL-WEST
847 Always Forever (RS)/Cool, Cool Christmas (BC) - Late 1955


THE CHAVELLES
VITA
127 Valley Of Love (BS)/Red Tape (BC) - 5/56


THE GENTS
ALADDIN
3387 Happenin' After School (??)/My Unfaithful Love (??) - 8/57

Note: It's not clear whether this record was ever released


THE VALIANTS
KEEN
34004 This Is The Night (BS)/Good Golly Miss Molly (BS) - 11/57
34007 Lover, Lover (BS)/Walkin' Girl (BC) - 2/58
34008 Temptation Of My Heart (CP)/Frieda-Frieda (BS) - 1958
4026 Please Wait My Love (BS)/Frieda, Frieda (BS) - 10/58
(also released as ANDEX 4026 - a subsidiary of KEEN)

ANDEX (subsidiary of KEEN; the Valiants backing Kylo Turner, with no label credit)
4027 Where's There's A Will There's A Way/[I Need Your Love - Kylo Turner] - 10/58

UNRELEASED KYLO TURNER BACKUPS
Heavenly
Skinny Minny

KEEN
2120 This Is The Night (BS)/Walkin' Girl (BC) - ca 4/59

ENSIGN (subsidiary of KEEN)
4035 We Knew (BS)/Walkin' Girl (BC) - 5/59

SHAR-DEE
703 Dear Cindy (CP)/Surprise (BC/Rip doing sound effects) - 7/59



THE UNTOUCHABLES
MADISON
128 New Fad (BC)/Poor Boy Needs A Preacher (BC/EW) - 2/60
134 Goodnight Sweetheart Goodnight (DT/CP/BC)/Vickie Lee (BC) - 6/60
139 60 Minute Man (EW/BC)/Everybody's Laughing (BC) - 11/60
147 Raisin' Sugar Cane (BC)/Do Your Best (BC) - 1/61

LIBERTY
55335 You're On Top (BC)/Lovely Dee (BC) - 4/61
(also released as ASTRA 1031)
55423 Papa (CP/BC)/(My Baby Loves A) Medicine Man (BC) - 1962



THE ELECTRAS
INFINITY
012 You Lied (WJ)/Ten Steps To Love (WJ) - 11/61
(re-released on CONSTELLATION 105, in 1963, as by the "Freedoms")
014 Snacky Poo/Snacky Poo Part Two - 5/62
(as by the "Ring A Dings"; re-released on MERCURY 72244, in 1964, as by the "Del-Mars")
016 Boo Babe (WJ)/The Stomp (WJ) - 1962

LOLA
100 You Know (WJ)/Can't You See It In My Eyes (WJ) - 7/62
001 Huff And Puff/Mary Mary - 1965

CEE-JAM
100 You Know (WJ)/[Don't Tell Me - The Surgeons] - 4/63

ABC-PARAMOUNT (as the Del-Mars)
10426 You Know (WJ)/That's My Desire (??) - 5/63

MERCURY (as the Del-Mars)
72244 Snacky Poo/Snacky Poo Part Two - 2/64

LOLA
100 Can't You See It In My Eyes (WJ)/Boo Babe (WJ) - 2/64
(also CHALLENGE 59243 - 4/64)

RUBY-DOO
2 Mary Mary (BC)/Little Girl Of Mine (BM) - 1966



THE ALLEY CATS
PHILLES
108 Puddin N' Tain (BC/JB/BSh)/Feel So Good (BC) - 11/62



THE HAPPY TONES
COLPIX
693 Summertime Nights/Papa Shame - 6/63


AFRICA
ODE (a subsidiary of Columbia)
Z12-44010 - Music From 'Lil Brown' - 10/68
Paint It Black (BC)
Light My Fire (BC)
Here I Stand (BC/BS)
Louie, Louie/Ode To Billie Joe (medley) (BC)
Widow (BC)
Savin' All My Love (BC)
You Take Advantage Of Me (BC)
From Africa With Love (BC)

ZS7-116 Here I Stand (BC/BS)/Widow (BC) - 2/68
(also EPIC 5-10848 4/72)
ZS7-126 From Africa With Love (BC)/Savin' All My Love (BC) - 12/69

MGM (A single Africa session - all sides unreleased) - Recorded 8/73
Crazy Mary
No, No, My Darling
Do Love Me True
Give Up Loving You
Porpete
Mark IV
Untaken
Pretty Girl
You Better Know It
Take A Chance


BROTHERS AND SISTERS OF LOS ANGELES
ODE
121 Mighty Quinn/The Chimes Of Freedom  - 1969
123 The Times They Are A Changin'/Mr. Tambourine Man - 1969



LEADS:
BC = Brice Coefield
BM = Billy Mann
BS = Billy Storm
BSh = Bobby Sheen
CP = Chester Pipkin
DT = Don Trotter
EW = Ed Wallace
JB = James Barker
RS = Rip Spencer
WJ = Warren Joyner




BILLY STORM
(all as "Billy Storm," unless otherwise noted)
BARBARY COAST (backed up by the Squires)
1001 The Way To My Heart/Angel Of Mine - 8/58

DICE (Billy Fortune & Squires)
478 Every Word Of The Song/Listen To Your Heart - ca. 9/58
(re-released on DECK 478, as by Billy Jones & Squires)

COLUMBIA
41356 I've Come Of Age/This Is Always - 3/59
41431 Easy Chair/You Just Can't Plan These Things - 7/59
41494 Emotion/I Can't Stop Crying For You - 10/59
41545 When The Whole World Smiles Again/Enchanted - 12/59

ATLANTIC
2076 Sure As You're Born/In The Chapel In The Moonlight - 9/60
2098 Dear One/When You Dance - 3/61
2112 A Kiss From Your Lips/Honey Love - 7/61

RCA (the Nuggets - Billy Storm is on these Nuggets recordings only - recorded 11/61)
47-8031 Just A Friend/Cap Snapper - 5/62

UNRELEASED NUGGETS
Roly Poly

INFINITY
013 Love Theme From "El Cid"/Don't Let Go - ca. 3/62
018 A Million Miles From NowhereSince I Fell For You - ca. 4/62
023 I Can't Help It/Educated Fool - ca. 8/62

BUENA VISTA
403 Puppy Love Is Here To Stay/Push Over - ca. 9/62
413 Cee Cee Rider/Love Theme From "El Cid" - ca. 12/62
415 Double Date/Good Girl - ca. 1/63
418 'Deed I Do/Lonely People Do Foolish Things - ca. 3/63
424 He Knows How Much We Can Bear/Sometimes I Feel Like A Motherless Child - ca. 8/63
429 Since I Fell For You/Body And Soul - late 63

(NOTE: At least "Puppy", "Rider", & "Child" have a female group)

SKYLARK (the Charades - Billy Storm, probably backed up by what was left of the Squires)
108 Flamingo/Someone's In The Kitchen With Dinah - 1/64

LOMA
2001 I Never Want To Dream Again/Baby, Don't Look Down - 9/64
2009 Goldfinger/Debbie And Mitch - 1/65

HBR (Hanna-Barbera Records)
474 Please Don't Mention Her Name/The Warmest Love - 1966

ODE (subsidiary of Columbia)
ZS7-117 Down Home/Monday, Monday - 1/69
ZS7-117 Down Home/Coal Mine - 2/69
ZS7-120 Tonight I'll Be Staying With You/Coal Mine - 7/69



BRICE COEFIELD
MADISON
137 Cha-Cha Twist/Tempted - ca. 10/60

OMEN
10 Ain't That Right/Just One More Night - 66


Unca Marvy's Home Page
More Articles