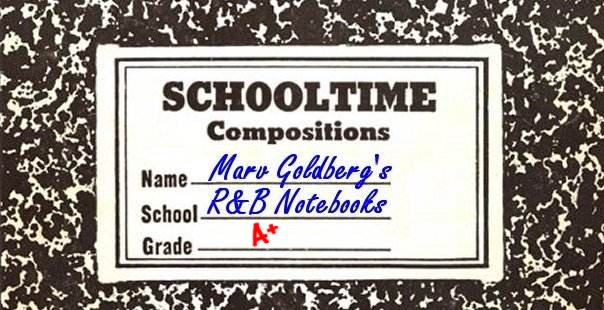 The Calvanes

By Marv Goldberg

Based on interviews with Herman Pruitt


© 2000, 2009 by Marv Goldberg
The Calvanes are one of the most beloved of all Los Angeles groups. They weren't particularly successful in the 50s, but they're revered today, and have spent many hours in the studios backing up famous lead singers (as that singer's "group").


The story of the Calvanes goes back to late 1954, when Lorenzo "Bobby" Adams (second tenor), Stewart Crunk (baritone), Jack Harris (bass), and Sterling Meade (first tenor) were rehearsing in hopes of forming a group. They were overheard by Robert Mosely (a singer calling himself Carlyle Dundee), who asked them to back him up on a couple of songs that he'd written. The result was "Never"/"Evil One," released on the Space label, in October 1954, as by "Carlyle Dundee and the Dundees."

When nothing happened with the record, Dundee wandered off. The "Dundees" renamed themselves the "Wonders," and, with Bobby Adams in the lead, recorded "Little Girl"/"Bop Bop Baby" for Space. The sides were released in November of 1954. When those songs also failed to become hits, Sterling Meade left the group and was replaced by second tenor Joe Hampton.

Enter Herman Pruitt. Originally from Birmingham, Alabama, his family moved to Los Angeles in 1953, and it was a lonely time for the teenager, who didn't know anyone. One day, he was singing to himself while washing dishes in the kitchen of his home, when Stewart Crunk, walking by outside, overheard him. He came in, introduced himself, and asked if Herman would be interested in singing with a group. One thing led to another, and soon Herman's mother agreed that it would be a good way for her son to meet friends.

The guys, who all attended Manual Arts High School, started calling themselves the Calvanes, a meaningless name dreamed up by Stewart Crunk, for reasons that have long been forgotten, except that it sounded good to him. While R&B was the thing, the Calvanes practiced modern harmony arrangements of "It's A Blue World" and "Laura" (like the Hi-Los and the 4 Freshmen).


While they would always sing those songs at appearances, they knew that success would only come if they took to singing R&B. Therefore, in order to hone their skills for the more practical (and lucrative) R&B, they turned to Cornell Gunter (tenor lead of the Flairs) to train them in that style of singing. (Cornell was one of the few singers whom the singing world of Los Angeles revolved around - others were Jesse Belvin, Bobby Day, and Curtis Williams). Herman says that they (and others) could just walk into Cornell's house, sit down at the piano and start practicing. When Cornell returned home, he'd always take the time to listen to what everyone was doing and try to help them along. (The respect that Herman had for Cornell is evident when you listen to his ballad leads, such as "They Call Me A Fool.")


When they felt they were ready, they auditioned for Walter "Dootsie" Williams (owner of Dootone Records), at his home (where he had a studio at the time). In August 1955, he announced their signing to the world (although Billboard reported that Dootone had signed two new girl groups: the Gay Notes and the Calvanes), and soon they had recorded their first two sides: "Don't Take Your Love From Me" and "Crazy Over You" (both led by Herman). They were released, on Dootone, in September 1955.


Both sides got "good" ratings in the trades on September 24, along with Lavern Baker's "Play It Fair," the Belvederes' "Dear Angels Above," the Dreamers' "Tears In My Eyes," the Penguins' "Devil That I See," the Dominoes' "Over The Rainbow," the Striders' "Hesitating Fool" (which had been recorded in 1949), the Counts' "I Need You Tonight," the Carnations' "The Angels Sent You To Me," the Keynotes' "Suddenly," and Joe Weaver's "Loose Caboose."


In October 1955, Dootsie Williams released a Calvanes EP, entitled "Voices For Lovers." It contained "Don't Take Your Love From Me" and "Crazy Over You," as well as "One More Kiss" and "They Call Me Fool." On October 8, the group appeared at the Masonic Ballroom in Los Angeles, along with the Gaylarks, the Medallions, the Saigons, and Chuck Higgins' Band. On October 31, they were at the Watts Playground as part of a Halloween parade.


December 2, 1955 found the Calvanes appearing at the San Bernadino Civic Auditorium as part of a dance and show featuring the Richard Lewis Orchestra and Shirley Gunter (naturally misspelled "Gunther" in the ad). They spent New Year's Eve at the Shrine Auditorium, along with Joe Turner, the Robins, the Colts, Oscar McLollie, and Gene & Eunice.


At their second session, the Calvanes had recorded "One More Kiss" and "Florabelle," a song that no one particularly liked, but which had been written, by Zeke Manners, a DJ whom Dootsie was trying to get in good with (he was heard on KFWB, and also had a TV show - "Rhythm And Happies" - on KCOP). These tunes (both led by Herman) were released on a single in January 1956. Both sides were rated "good" on February 18, along with the Scale-Tones' "Dreamin' And Dreamin'," the Jayhawks' "Counting My Teardrops," and the Baltineers' "Moments Like This."

There were other songs recorded by the Calvanes, but, since the "master numbers" that Dootone put on the records were assigned at pressing time, there's no way to know when they were recorded. There was "They Call Me Fool" (led by Herman; it was only released on the EP mentioned above), "Fleeoowee" (led by Stewart; it first saw the light of day on a 1972 Dootone LP), and "Baby Come On Home" (also Stewart; this one had to wait for a 1997 CD).


Dootone was a very successful operation. With (at least local) hits by the Penguins, the Medallions, the Meadowlarks, and the Dootones, Dootsie Williams didn't give the Calvanes the attention they deserved. As a result of this, and also a dispute with Dootsie over royalties (or, more specifically, the lack of any) the Calvanes became discouraged and broke up in mid-1956.

At that point, Bobby Adams had gotten married and found he had other obligations. Herman Pruitt joined the Youngsters after their first session, replacing original member Homer Green. His first session with them produced "I'll See You Next Fall" (which was released as by the "Tempters"). The other members at the time were Charles Everidge (lead), Robert Johnson (tenor), Harold Murray (baritone), and James Monroe Warren (bass).

When the Youngsters broke up, it was time to pick up the pieces of the Calvanes. Herman Pruitt once again joined with Bobby Adams and Stewart Crunk, adding a new member, Freddy Willis (bass and second tenor). They appeared in "Variety 57" at the Crescendo. The little blurb in the August 15, 1957 (date verified) California Eagle named them as Robert Adams, Stewart Crunk, Fred Willis, and Herman Pruitt.


In 1958, Bobby Adams joined a group called the Hitmakers: Val Poliuto (of the Jaguars), Rodney Gooden, and two other unremembered members. Theirs was the first release on DJ Art Laboe's new Original Sound label in June: "Cool School"/"Chapel Of Love." Rodney Gooden was the lead on both sides.


But soon, Bobby was back with the Calvanes, who then got a contract with Dorinda and Hite Morgan's Deck label, for which they recorded two records. The first, "Dreamworld" (led by Herman), was backed with "5, 7, or 9" (led by Freddy and Herman, it's the story of a guy's search for a girl who wears small sizes). The tunes were issued in August 1958.

September saw the second record: "My Love Song" (led by Herman), coupled with "Horror Pictures" (fronted by Bobby Adams). They also recorded two modern harmony arrangements for Deck ("You're Only Young Once" and "Lavender"). Needless to say, they were never released.

In 1961, Freddy Willis was drafted and replaced by bass Sidney Dunbar. The Calvanes then changed their name to the Nuggets and got a contract with RCA.

On June 2, 1961, the Nuggets recorded four songs: "One Magic Night," "Your Special One," "Angel On The Dance Floor," and "Before We Say Goodnight." The latter two songs, both led by Sidney Dunbar, were released in August. (Note that the bandleader on the session was H.B. Barnum, formerly of the Robins.)

The Nuggets' only other session took place on November 13, 1961. Aside from Herman Pruitt, Sidney Dunbar, Robert Adams, and Stewart Crunk, the RCA files list Warren Joyner and William Jones (aka Billy Storm) as being present. Herman says that Billy Storm didn't sing on the session, but played a comb with tissue paper wrapped around it. Warren Joyner was a second tenor/baritone, who sang in many California groups (the Electras, the Freedoms, the Gents, the Misfits, and the Brentwoods), but Herman doesn't remember him at all! They recorded three songs that day: "Just A Friend" (led by Sidney Dunbar), "Cap Snapper" (fronted by Bobby Adams), and "Roly Poly." RCA paired the first two of these for a May 1962 release. [For whatever it's worth, "snap a cap" was underworld slang for "shout".]

Finally, it all came to an end. The Nuggets broke up in 1962, and they all got "real" jobs. Bobby Adams became a policeman, and then a security guard (he was Security Director for Lionel Richie and Tom Bradley, mayor of Los Angeles). Both Herman Pruitt and Freddy Willis went to work for the Post Office. Jack Harris relocated to Atlanta. Stewart Crunk died, from an asthma attack, in 1967 and Sidney Dunbar had a heart attack in 1983. Joe Hampton's whereabouts are unknown.

But that's not the end of the story of the Calvanes. In 1989, the Southern California Doo Wop Society convinced Herman and Bobby to get the Calvanes back together again. Second tenor Freddy Willis returned, too. That left only the bass position to fill, and for that, they recruited Jimmy Corbitt (who was singing with Johnny Staton at the time).

Soon the Calvanes were back in the studio, backing up Rudy West (as the "5 Keys"). In October 1989, "Miracle Moment Of Love"/"When Was The Last Time" were released on the Classic Artists label. This was followed, in December, by "I Want You For Christmas"/"Express Yourself Back Home."

They also got to back up George Grant (as the "Castelles"), for a December 1989 release: "One Little Teardrop"/"At Christmas."

At shows, the Calvanes also became Margo Sylvia's "Tune Weavers" and Buddy Bailey's "Clovers," as well as providing backup to Richard Berry, Jewel Akins, Leon Peels, and Gaynel Hodge.

In March 1991, Classic Artists released another disc with the Calvanes backing George Grant: "Surrender To Love"/"Baby Please Don't Stop." The Calvanes released "Have You No Heart"/ "Take Me Back" under their own name on Classic Artists in September 1992.


In 1998, the Calvanes backed Robert "Big Sandy" Williams on his Dedicated To You CD, which contained a bunch of lovingly-crafted California oldies (such as "Pretty Girls Everywhere," "Hey Senorita," "Death Of An Angel," and "Guided Missiles"). Actually, they weren't in the studio with Big Sandy; they just sang along to tracks which had already been laid down.


The Calvanes had their own album on Hightone in 2001. Called In Harmony, it contained a remake of "Don't Take Your Love From Me," as well as some standards: "Smokey Joe's Cafe," "Adorable," Buzz, Buzz, Buzz," and "Mary Lou."


In 1996, the Calvanes were voted UGHA's "Group Of The Year" and in 2000, they were inducted into UGHA's R&B Hall Of Fame. You would expect the Calvanes to be warmly welcomed at Los Angeles oldies shows; what's amazing is that a group from 3000 miles away, with no national hits to their credit, brings down the house every time they appear on the East Coast. The Calvanes are truly one of the finest R&B groups around today. This photo of me and Herman Pruitt is courtesy of Nikki Gustafson.


Special thanks to Victor Pearlin. Discography by Ferdie Gonzalez.



CARLYLE DUNDEE & THE DUNDEES
SPACE
201 Never (CD)/Evil One (CD) - 10/54



THE WONDERS
SPACE
202 Bop Bop Baby (BA)/Little Girl (BA) - 11/54



THE CALVANES
DOOTONE
371 Don't Take Your Love From Me (HP)/Crazy Over You (HP) - 9/55
205 Voices For Lovers EP - 10/55
Don't Take Your Love (HP)
Crazy Over You (HP)
They Call Me Fool (HP)
One More Kiss (HP)
380 One More Kiss (HP)/Florabelle (HP) - 1/56

UNRELEASED
Fleeoowee (SC)
Baby Come On Home (SC)

DECK
579 Dreamworld (HP)/5, 7 Or 9 (FW/HP) - 8/58
580 My Love Song (HP)/Horror Pictures (BA) - 9/58

UNRELEASED
You're Only Young Once
Lavender

RCA VICTOR (as the NUGGETS)
47-7930 Angel On The Dance Floor (SD)/Before We Say Goodnight (SD) - 8/61
47-8031 Just A Friend (SD)/Cap Snapper (BA) - 5/62

UNRELEASED RCA
One Magic Night
Your Special One
Roly Poly

CLASSIC ARTISTS
112 Miracle Moment Of Love (RW)/When Was The Last Time (RW) - 10/89
114 One Little Teardrop (GG)/At Christmas (GG) - 12/89
115 I Want You For Christmas (RW)/Express Yourself Back Home (RW) - 12/89
126 Surrender To Love (GG)/Baby Please Don't Stop (GG) - 3/91
127 Have You No Heart (HP)/Take Me Back (HP) - 9/92


HIGHTONE (backing up Robert "Big Sandy" Williams)
8092 Big Sandy: Dedicated To You - 1998
Lonely Guy, Pretty Girls Everywhere, Gloria, Oochie Coochie,
Baby Baby Me, Hey Senorita, Hey Girl - Hey Boy, Love You So,
Death Of An Angel, Guided Missiles, Have Love Will Travel,
Heaven And Paradise, I'm Leavin' It All Up To You,
Dedicated To You, Yama Yama Pretty Mama, Queen Of My Heart


HIGHTONE
8130 In Harmony - 2001
Traveling Stranger, A Casual Kiss, When We Get Married, Buzz Buzz Buzz,
New Love, The Way You Look Tonight, Up On The Mountain, Adorable,
You Promised Me, Mary Lou, When The Swallows Come Back To Capistrano,
Don't Take Your Love From Me, Lady Lady, You Cheated, Smokey Joe's Cafe,
Take The Key, Memories Of El Monte



THE HITMAKERS
(with Bobby Adams)
ORIGINAL SOUND
1 Cool School (RG)/Chapel Of Love (RG) - 6/58


LEADS:
HP = Herman Pruitt; BA = Bobby Adams; SC = Stewart Crunk; FW = Freddy Willis;
SD = Sidney Dunbar; RG = Rodney Gooden; CD = Carlyle Dundee;
RW = Rudy West, backed by the Calvanes (as the "5 Keys")
GG = George Grant, backed by the Calvanes (as the "Castelles")




Unca Marvy's Home Page
More Articles