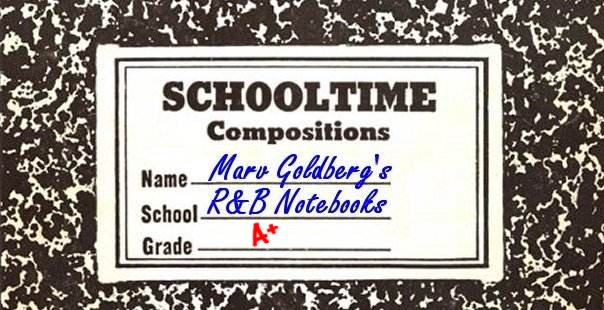 Shirley Gunter
By Marv Goldberg

© 2019 by Marv Goldberg
Shirley Gunter, frequently misspelled "Gunther", was a fixture on the California music scene for a couple of years. Her group, the Queens, has been called the first successful female group (take that, Andrews Sisters!).






Shirley was born in Coffeyville, Kansas [where four of the Dalton gang were shot in an 1892 attempted bank robbery] on September 29, 1934, to Parvin Louis Gunter and Reba Mae Medlock. In the 1940 census, she had two siblings (there'd be more later): older sister, Gloria, and younger brother, Cornelius (the future Cornell Gunter).

[Note that Cornelius was known as both "Cornel" and "Cornell" during his career. Generally speaking, he used "Cornel" in the 50s and "Cornell" after that. I'll just use "Cornell".]

Although Shirley said that her father went to Los Angeles in 1941 to find work, she was off by a couple of years. In March 1942, when a Kansas census was taken, Parvin was still in Coffeyville, as he was in March 1943. The others in the family weren't named, but the census gave the total number: six (Parvin, Reba, Gloria, Shirley, Cornelius, and Louis, who'd been born in 1941). Parvin first shows up in the California voter registration rolls in 1944. Another sibling, Patty, was born May 1945 in L.A., so Reba and the rest of the family were there by then.

Mother Reba was a school teacher, who, according to Shirley, also sang on the radio a couple of times a week. This was the start of the musical family, which would come to include at least Shirley, Cornell, Gloria, and Patty.

Cornell was the first to seriously get into singing. In 1952, he was a founding member of the Flamingos (the group that would re-name itself the Platters) and later that year, the Debonairs. By the summer of 1953, the Debonairs were recording for the Flair label, owned (along with Modern and RPM) by the Bihari Brothers. (Oh, by the way, the Biharis re-named them the "Flairs" before releasing their first record in July 1953.)

One day, Cornell told the Biharis about his singing sister, Shirley, and they went to see her at a Hunter Hancock talent show at the Club Alimony; Joe Bihari signed her the next day. This was probably in October 1953. Note that Flair and Modern master number aren't reliable indicators of sessions, and session dates are generally non-existent.


Shirley's first Flair release was in November (with her name misspelled as "Gunther" on the label): "Send Him Back", paired with a somewhat lackluster version of "Since I Fell for You". On them, she was backed by Monroe Tucker And His Orchestra (who'd already backed up Percy Mayfield, Linda Hayes, and Duke Henderson). Note that "Send Him Back" is highly-indebted to "Shake A Hand" for its melody.

The record wasn't reviewed in the trades, but was listed in Billboard's "Other R&B Records Released This Week" column in their November 14, 1953 edition.


When nothing happened with that disc, Flair released "Found Some Good Lovin'", coupled with "Strange Romance" in January 1954. ("Strange Romance" is highly-indebted to "Harbor Lights" for its melody.) This time, she was backed by the Maxwell Davis Orchestra (and Flair managed to spell her name correctly).

Cash Box was impressed, giving both sides a "B". Found Some Good Lovin': "With the upbeat orking of Maxwell Davis setting a sizzling pace, Shirley Gunter drives out an infectious and exciting vocal on a quick beat." Strange Romance: "The flip is a slow blues done in a sweet and soft light manner and a switch to low down. A good performance."

However, like her first record, there was no sales or chart action and the Biharis were starting to lose interest in her. A change was needed.

Because brother Cornell was doing well with the Flairs, Shirley decided to get a group together herself. She first recruited her friend Blondean Taylor, with whom she'd attended Polytechnic High School.


Blondean Taylor was born in Louisiana on April 30, 1936 and died in Los Angeles in October 1963. She's in the 1940 census as "Blondine", but registered with Social Security as "Blondean". In 1956, manager Buck Ram would pair Blondean with Morris "Junior Ryder" Riden to form the Sugar & Spice duo.


The group was called the Four Queens (later shortened to just the Queens). The only other known original member (there were several in and out at the beginning) was Zola Taylor (later to become the "dish" in the Platters), who was no relation to Blondean. She was only there for a short time (and not on any recordings).


Zoletta "Zola" Taylor. When I started researching Shirley Gunter, I found, all over the Internet, that Zola Taylor was Cornell Gunter's half-sister (although nothing ever said that Zola was Shirley's half-sister). Since I'd never heard that before, I had to start digging. Wikipedia (that magnificent compendium of incorrect facts) is one source that claims Zola Lynn Taylor was Cornell's half-sister. However, in all the troubles that Zola would later have with Frankie Lymon's estate [see the Teenagers], her name was given (in official court documents) as Zola Mae Taylor, not Zola Lynn. Zola was born in Los Angeles in 1938, when Shirley's parents were comfortably in Coffeyville, Kansas. In fact, Zola was the daughter of George Taylor and Phedora Edmond, both of whom lived in Los Angeles. In 1940, "Zola Marie" was living in L.A. with Phedora (now a widow; George had died around 1939).


Finally, Shirley found more permanent members in two girls from the neighborhood, Lula Bea Kinney, and her aunt, Lula Mae Suggs.


Lula Beatrice Kinney was probably born on November 23, 1939 in Texas. She's in the 1940 census (in Teague, Texas) as being 4 months old (as of April 1, 1940). She later changed her name to "Piper Alvez" and, in 1968, was a dancer with Ray Charles. She was also in one known movie: "Slaughter's Big Rip-Off" (1973). Piper gave her birthdate as November 23, 1940, so it looks like she's knocked a year off her age. She's probably still alive and living in Las Vegas.

Lula Mae Suggs (aunt of Lula Bea Kinney) was born in Texas on June 29, 1932 and died in Los Angeles on November 4, 1981 (as Lula M. McChristian).


A group needs a song, so Shirley and Blondean fooled around with the lyrics to a nonsense tune in the vein of the Chords' "Sh-Boom", currently a monster hit. The result, "Oop Shoop", was released on Flair in August 1954; the flip was "It's You", also penned by Shirley. (It found its way into Billboard's "Other R&B Records Released This Week" column in their August 14 edition.)


While the record was starting to gain some momentum, the Queens appeared at Hollywood's Savoy Ballroom on August 19 as part of a show put on by Joe Bihari and Al Dale. The other acts were B. B. King, the Johnny Otis Orchestra (with Marie Adams and Pete Lewis), Marvin & Johnny, Anna Marie (the future Abbey Lincoln), the Platters, the Lamplighters, and "Junior Roden" [sic; they meant Junior Riden, the future Junior Ryder]. Hunter Hancock was the MC and it would set you back $1.50 to get in. 2400 patrons attended, with another 2800 turned away at the door.

The August 28, 1954 Cash Box reported on the August 17 meeting of the California Music Merchants Association, Los Angeles Division [these were juke box owners]. The relevant portion said "The members voted in three new records which they agreed to feature as Record Of The Month on all their machines. They were 'I Need You Now,' Eddie Fisher; 'Don't Drop It,' Terry Fell; and 'Oop Shoop' with Shirley Gunter and The Queens."

Billboard listed "Oop Shoop" as a Best Buy on September 11 (although it didn't receive a rating): "This tune has kicked off a lot of excitement since its release, and now that the Crewcuts [sic] have stimulated interest further with their powerful pop version of it, Shirley Gunter's original recording is edging close to the national charts. Already on the Los Angeles territorial for two weeks, it is also reported to have strength in St. Louis, Nashville, Detroit, Cleveland, Pittsburgh, and New England. Flip is 'It's You'." Not once was the Queens' name mentioned, only Shirley's.

"Oop Shoop" entered the national charts on October 9, 1954, remaining for a scant two weeks. Rising to #8, it would be Shirley's only national hit. It did better in the regional charts, rising to #1 in Los Angeles and #7 in St. Louis. It was also on the Shreveport, Pittsburgh, and Philadelphia charts.

"Oop Shoop" was big enough to be covered by the Crew Cuts on Mercury, Big John & the Buzzards on Okeh, Helen Grayco on X, Kay Brown (on the Biharis' own Crown label), the Hamilton Sisters on Columbia, Harry James on Columbia, the Prom Orchestra on Prom, and Gayle Larson on Tops.

From the September 11 Cash Box: "Another big show will be held at the Starlite Theater in Burbank Sept. 25th featuring Chuck Higgins, The Platters, Shirley Gunter and The Queens and Johnny Watson." That seems to conflict with this announcement in the October 2 Cash Box: "Amos Milburn took over the spotlight at Billy Berg's Five Four Ballroom, 9/24 thru 27. He was telling everyone about that 'Vicious, Vicious Vodka' which is the title of his latest Aladdin etching. Appearing with him were those great little entertainers Shirley Gunter & The Queens." I suppose they could have appeared at both.


In November 1954, the Queens went on tour with Roy Milton. Known appearances were at the Coliseum in El Paso (November 1), the University Of Arizona Auditorium (November 3), and Riverside Park in Phoenix (November 4). Others in the package included the Camille Howard Trio, the Flairs, the Medallions, the Penguins, and Mickey Champion. [Note that one of the Riverside ads included a photo of the Flairs I've never seen before. Unfortunately, it's not great quality.] The November 27 Cash Box said: "Roy Milton along with Shirley Gunter and The Queens left on a cross-country tour to the East Coast. Milton will be in Oklahoma to present his annual Roy Milton Thanksgiving Day award to the winning football team. Presentation will be made at a dance following Thanksgiving game between Tulsa and Muskogee." By the time they played the Ebony Club in Shreveport, Louisiana on December 31, all had departed except Milton, the Queens, and Camille Howard (and possibly Mickey Champion). Milton was at the Manhattan Casino, in Tampa, on January 29, 1955, but the Queens weren't part of the advertisement.


Meanwhile, with "Oop Shoop" fading from the charts, Flair released "Why", backed with "You're Mine" in December 1954.



It must have been somewhat galling for the members of the Queens, since the Cash Box poll for the Most Promising New R&B Artist Of 1954 had Shirley's name, but not the group's. She came in 14th, way behind leader Roy Hamilton. Still, just being on the list meant something.

On January 28, the Queens were part of a show at the Shrine Auditorium in Los Angeles. Said the January 29 Cash Box:


Irving Granz is kicking off the first big show of '55 with his "Rock And Roll Jamboree" at the Shrine Auditorium Jan. 28th. The long list of "name" attractions who will participate in the event includes Chuck Higgins, Joe Houston, Oscar McLollie, Richard Berry and the Dreamers, Marvin and Johnny, Billy Ward and The Dominoes, Shirley Gunther [sic] and the Queens, the Medallions, the Jewels, Gene & Eunice and T-Bone Walker. Highlight of the evening will be a duet by deejays Hunter Hancock, Dick "Huggie Boy" Hugg and Charles Trammell".


Seems to me, they just named a trio, not a duo (strange that they never recorded). Irving, by the way, was the brother of promoter Norman Granz.

The February 12, 1955 Cash Box said: "Besides his weekly talent show at the Club Alimony deejay Hunter Hancock also stages a bi-weekly search for promising new talent at the Club '400' in San Diego. Appearing with Hunter at the Club '400' on 1/31 was Shirley Gunther [sic] & The Queens and T-Bone Walker."


On February 12, Shirley was at the Hanford Theater in Tulare, California, along with Richard Lewis and "Johnny Guitar" (presumably Johnny "Guitar" Watson). The Queens weren't mentioned in the ad.


March saw the next Queens record: "Baby, I Love You So", backed with "What Difference Does It Make". They were reviewed in the March 26, 1955 trades. Here's what Billboard had to say: Baby, I Love You So (73): "Bright rhythm ditty is swung infectiously by thrush and vocal combo. Could pull juke coin." What Difference Does It Make (69) "Lazy beat ballad is presented pleasantly. It's a Shirley Gunter original [that is, Shirley wrote it]." Once again, however, only Shirley was mentioned in the review, not the Queens. But they were named in Cash Box, where it was the Sleeper Of The Week on March 26.

Good reviews to no avail. The record never took off.


In June, Flair released the final Queens record, "That's The Way I Like It", coupled with "Gimmie, Gimmie, Gimmie". The June 18 Billboard gave the top side a 73: "The fem group wails on a Latin-flavored rhythm tune for a forceful, pop-styled endeavor." Although the "fem group" wasn't identified at that point (the review was just headed "Shirley Gunter"), it was on "Gimmie, Gimmie, Gimmie", which got a 72: "Shirley Gunter and the Queens deliver a spirited shout with a strong beat."


Once again, a Queens disc made Cash Box's Sleeper Of The Week (June 25, 1955); once again, good reviews; once again, no chart action. At this point, the Queens broke up.


Along the way, Shirley recorded "Ipsy Opsie Ooh", coupled with "How Can I Tell You" (released in August 1955), on which she was backed up by brother Cornell Gunter's Flairs. This was actually the last gasp for the remnants of the original Flairs, who were, at this point, Cornell Gunter, Pete Fox, Obie "Young" Jessie, and Randy Jones. Shirley would end up performing both with and without the Flairs for the next year and a half. There are so many recordings and appearances of each act separately, that I'm not ready to say they were a single entity. They were all managed by Buck Ram, so they were booked into the same venue on many occasions.


Jean Bennett, who worked for Buck Ram's Personality Productions in many capacities, wrote a series of press releases called The Personality Plugger. This was part of the one dated August 1, 1955:


SHIRLEY GUNTER & THE FLAIRS are creating a sensation with every appearance these days, since Shirley is combining her talents with her brother, Cornelius' group, already well known as THE FLAIRS. Both were outstanding groups before, but just wait till you see or hear them now! I just heard the tape on their first session under the new arrangement, and it's a two sided hit or I'll eat my hat! They say everybody wants to get into the act, and Shirley's mother is no exception, Must be where the kids get their talent, cause she wrote the rhythm tune and it's even peppyer [sic] than Shirley's "Oop Shoop" which gave her the big name. Get this crazy title - "IPPSY OPSY OO" [sic]!!!!! And the ballad side - a really lovely song called "HOW CAN I TELL YOU" which Shirley sings with such great warmth and feeling, it should put her right up with the top pop artists. Meanwhile, her "THAT'S THE WAY I LIKE IT" is going great guns - - so just be ready for lots of action from these youngsters. Guess you know Shirley was named 3rd Most Up & Coming Female Vocalist in June 18th Cash Box, of which we are all proud. [Shirley was right behind Etta James and Dakota Staton.]


Since it was mentioned, here's a list of songs Shirley recorded that were written by her mother, Reba Gunter (note that she hadn't yet recorded some of them): "Why", "You're Mine", "That's The Way I Like It", "Ipsy Opsie Ooh", "How Can I Tell You", "Come On", "I Want You", "Fortune In Love", "I've Been Searching", "In My Heart", "Let's Get Married", "Your Love Reminds Me", and "No One Knows".


The sides were reviewed in the August 27 Cash Box: How Can I Tell You got a B+: "Shirley Gunter and the Flairs collaborate on a slow beat pretty and turn in an effective performance. The side is styled to pick up pop sales as well as R&B. Melodic wax." Ipsy Opsie Ooh received a B: "Flip is a tongue-twister rocker socked out by the glib gal and the supporting Flairs. Good jump side with nonsensical lyrics."

Right after these recordings, the Flairs were history and, over the summer of 1955, Cornell formed a new Flairs group with his cousin, Kenneth Byley (first tenor), Thomas Miller (baritone), and Felton George Hollis (bass). Their initial releases were as the Ermines (on the Loma label) and didn't involve Shirley.


On October 7, Shirley, the Platters, and the Chuck Higgins Orchestra appeared at the Valley Ballroom in San Bernardino. On December 2, she was at the Civic Auditorium in San Bernardino, this time with the Richard Lewis Orchestra and the Calvanes.

By the time of the final results for the Cash Box Best Female Vocalist Of 1955 (in their December 3 issue), Shirley was fifth on the list, behind Ruth Brown, Dinah Washington, Varetta Dillard, and Faye Adams.


Also in December 1955, the Biharis released her next solo record: "Come On", backed with "Please Tell Me". However, by this time, Flair had been discontinued and the sides came out on Modern. They weren't reviewed.

"Busy Hunter Hancock", read the blurb in the December 31 Cash Box, "took a short vacation last week to do some hunting in northern California. Recent guests on Hunter's TV show included Joe Turner, Shirley Gunter, The Jacks, and Gene and Eunice."

In March 1956, Cornell's new Flairs got a contract with ABC-Paramount, although all the ABC releases were recorded by, and purchased from, their manager, Buck Ram. None of the ABC sides has Shirley. Meanwhile, Shirley (and the Penguins) appeared at the Palladium Ballroom (San Diego) on March 24.

A big article in the March 17, 1956 Billboard was titled "Rock And Roll Gets Refined For Theaters":


NEW YORK, March 10 - In a move to eliminate some of the rowdier audience elements of rock and roll stage shows, thereby making such packages more acceptable to movie theater houses, Associated Booking here is booking a "refined" rock and roll show (featuring specially screened lyrics and acts) on a three month tour, starting April 2.

The show - tagged "Rock-A-Rama" and packaged by Joe Delaney and Buck Ram - has already been booked into theaters owned by the Stanley-Warner and Fabian chains, marking the first time that the former chain has presented rock and roll shows.

Alarmed by stories of destruction reportedly wrought upon some theaters by wild r&b fans in the past, the Stanley-Warner chain heretofore turned thumbs down on the venture. However, Associated convinced them that its new "sedate" version of r&b will enable them to keep audiences under control.

The show - Associated's first rock and roll package - is being booked into theaters on a guarantee and percentage (50-50) basis for four shows a day. The talent line-up includes the Chuckles, the Penguins, Eddie Fontaine, Shirley Gunter, Arnold Dover [a "rock and roll impressionist"], and the Blockbusters. All the acts are managed by Ram and Delaney.

April theater bookings for the package line-up are as follows: April 2-3, Avon Theater, Utica, N.Y., then successive one-nighters at the Troy, Troy, N.Y.; Strand, Albany, N.Y.; Palace, South Norwalk, Conn.; Palace, Danbury, Conn.; and Warner, Torrington, Conn. On April 9-10, it will play the Strand, New Britain, Conn.; April 11, Roger Sherman, New Haven, Conn.; and April 12-13, State, Waterbury, Conn. More one-nighters at the Capitol, Ansonia, Conn.; Cameo, Bristol, Conn.; State, Manchester, Conn.; Capitol [no location given], 18-19, Garde, New London, Conn; April 20-21, Warner, Lawrence, Mass.; April 22, Palace, Norwich, Conn., and April 23-24, Warner, Lynn, Mass. [Those were all Warner theaters.]


In spite of the first paragraph saying it was a three month tour, it looks like they really meant three weeks.

The April 7 Cash Box also gave some behind-the-scenes info: "In his advance work, [Joe] Delaney found the record distribs, one stops operators, dealers and deejays enthusiastic and 100% cooperative. Everyone, dealers included has joined in the promotion of the records of the artists involved. Each day will find deejays acting as MC's with co-op ads combining theater and station plugs. Some of the jockeys who have agreed to work with the Rock-A-Rama are Danny Fusco, Carl Swanson, Bruce Rector (WRUN), Nick Dardano, Stan Sanders, Ed Hickey, Bob Stanley, Carl Fimmano (WGAT), Sherm Brodey (WRUC), Ernie Anderson, Paul Flanagan, Jack Dugan (WTRY), Bill Pope, Marty Ross, Alix Blake, Geo. Schaefer (WABY), Bill Hickok (WPTR), and many others."

However, after all the ink splashed in the trades, I can't even prove that the tour even happened; there's not a single ad for it.


No date was given for this event, mentioned in the April 14, 1956 Cash Box: "Buck Ram hosted a party at the Hotel Martinique [in Manhattan] last week to honor his roster of acts, all of whom are currently working in New York on either the Alan Freed or Tommy Smalls Easter shows. At the party were the Platters, the Penguins, the Colts, Shirley Gunter, the Blockbusters, and Sugar and Spice. Ram, who writes most of the material used by his artists, made a little speech in which he praised 'this true natural talent that is a part of Americana.' Just a short time ago, explained Ram, these artists were car washers, students, mechanics, etc. Each of the above acts contributed to the festivities by performing their specialties." While the others were in town for Apollo and Brooklyn Paramount Easter shows, both Shirley and the Penguins had to come in from their Warner theater engagements that were currently in upstate New York (assuming that those engagements actually took place).

The May 11 Cash Box announced that Buck Ram and Joe Delaney had formed Delaney-Ram Associates, a personal management company with offices in New York and Hollywood. It named the acts that they managed and, strangely, the Flairs weren't on the list.


On May 6-8, the Music Operators Of America (MOA) held a national convention at the Morrison Hotel in Chicago. This included record executives, publishers, artists, and, of course operators (those who owned and serviced juke boxes). On May 8, they had their annual banquet, at which there was plenty of entertainment: Shirley Gunter and the Flairs, Betty Ann Steele, the Rover Boys, Nat King Cole, Miyoshi Umeki, Teresa Brewer, the Hilltoppers, Joe Reynolds, Mona Carol, the 4 Lovers, Betty Madigan, Gloria Wood, Bobby Darin, Eddie Fontaine, Mahalia Jackson, Ronnie Self, Joe Valino, Johnny Burnett & the Rock And Roll Trio, Joe Clay, Sylvia Syms, Pat Boone, the Blockbusters, and Stu Hambien.

At this point, Shirley started appearing more and more with the Flairs (although both ABC-Paramount and Loma continued to release Flairs sides that didn't have her).


"Headin' Home" and "I Want You" by Shirley and the Flairs were issued in late April to coincide with the MOA show. This means that they had to have been recorded earlier, but recording dates are unavailable. The record was Cash Box's Sleeper Of The Week in their May 26 issue. "Headin' Home" was covered by Della Reese on Jubilee.


The week beginning June 1, 1956 saw Shirley's only appearance at the Apollo Theater (along with the Flairs). Other acts on the Hal Jackson (WLIB) show were: the Cadillacs, the Cookies, Harold King, Freddie & Flo, Screamin' Jay Hawkins, and the Jesse Powell Orchestra.


Billboard reviewed "Headin' Home" as a Spotlight Record in their June 2 issue: "The gal has a warm intense style that packs a solid wallop and she is right at home with this slow, spiritual-styled opus. Top-notch delivery on the classy material spells big action. Flip is I Want You." "Headin' Home" was a hit in Philadelphia (#2), but nowhere else. A huge ad in Cash Box for "Headin' Home" made sure to tell you that Buck Ram wrote the song, but not that the Flairs were on it.


On June 22, Shirley and the Flairs were at the Palace Theater in Dayton, Ohio. Also on the bill were the Sweethearts, Gene Ammons' Orchestra, and Butterbeans & Susie.

Sometime in July, Shirley was part of an Al Jarvis show at the Los Angeles County Fair Grounds. The Platters, the Six Teens, the Turks, and Joe Houston were also there, but no mention was made of the Flairs. On July 28, the Flairs were at the Municipal Auditorium in Long Beach, California, but no mention was made of Shirley.

Then, on August 5, 1956, Shirley married Albert S. Perrin. Other than that he was born in Chicago in 1928, I can't find out anything about him. But there wasn't much time for a honeymoon; only a few days later (on August 11), Shirley appeared at the Biltmore Hotel in Hermosa Beach, California. This was followed by two nights at the Rainbow Gardens in Pomona, California, along with the Flairs and the Colts.

Shirley, the Flairs, the Platters, Young Jessie, Dolly Cooper, and Joe Houston's Orchestra then became part of Buck Ram's Happy Music Tour, which kicked off on August 23 with a week at the Casino Theater in Toronto. Because of the negative image that the term "Rock 'N Roll" was generating, Ram decided, unilaterally, to re-name it "Happy Music".

The September 8 Cash Box explained the name of the tour: "In doing away with the rock-and-roll tag because of the continuous slaps in print aimed at rock-roller shows, Ram's 'Happy Music' package will be exploited nationally with the slogan 'The Happy Beat For Happy Feet.' Following its Casino Theater engagement in Toronto, the troup [sic] will play Montreal, Chicago and the National Paramount Theater chain."


From there, they all went to the Coliseum in Manhattan for a 10-day show, beginning on September 7. It also featured bandleader Dick Himber, the Cues, the Penguins, the Blockbusters, and MC Tommy "Dr. Jive" Smalls. On September 15, they were flown to Buffalo, New York to participate in a Muscular Dystrophy telethon. In spite of what Cash Box said, I can't find any appearances in Montreal or Chicago.


In September 1956, Modern released another record by Shirley Gunter and the Flairs: "Fortune in Love", coupled with "I Just Got Rid of a Heartache". The sides were reviewed in the September 22 Billboard: I Just Got Rid Of A Heartache (82): "The Gunter gal pairs with the Flairs in a very strong effort. It's full of emotional tragedy and the wailing chick sells it all the way. Plenty of plays here." Fortune In Love (79): "This side swings. Interesting material plus solid reading, should mean plenty of jockey attention. A strong coupling." Cash Box agreed, giving both sides "B+" in their September 22 issue.


After this, Shirley and the Flairs became part of the Fall Edition of Irving Feld's "Biggest In-Person Rock & Roll Show Of '56". It was booked by the Gale Agency and starred Bill Haley & the Comets and the Platters (the Alan Freed movie, "Rock Around The Clock", which featured both acts, although initially released in March, was still playing all over the country). Also on the tour were the Teenagers, Chuck Berry, Buddy Johnson, Ella Johnson, Shirley & Lee, Clyde McPhatter, and the Clovers. Here's as much of the schedule as I could find. (Note that the schedule book that Buck Ram's office kept gave the dates as 9/28 - 9/30 and 10/11 - 11/25. This explains why I can't find any performances for October 1-10, but not why there were shows for five days past November 25.)



September 28 - Hershey Sports Arena in Hershey, Pennsylvania
September 29 - Maple Leaf Gardens in Toronto
September 30 - Forum in Montreal
October 1-10 - no performances
October 14 - The Mosque in Richmond, Virginia
October 17 - City Auditorium in Winston-Salem, North Carolina
October 18 - Municipal Auditorium in Charleston, West Virginia
October 20 - Olympia Stadium in Detroit
October 21 - Sports Arena in Toledo, Ohio
October 22 - Syria Mosque in Pittsburgh
October 23 - Cleveland Arena
October 24 - Cincinnati Garden
October 25 - Stambaugh Auditorium in Youngstown, Ohio
October 26 - Auditorium in Rochester, New York
October 27 - War Memorial in Syracuse, New York
October 29 - Auditorium in Ottawa
October 30 - Auditorium in Kitchener, Canada
November 1 - Civic Center in Lansing, Michigan
November 2 - Indiana Theater in Indianapolis
November 3 - Missouri Theater in St. Louis
November 4 - Municipal Auditorium in Kansas City, Missouri
November 5 - Civic Auditorium in San Francisco - cancelled
November 7 - Denver Coliseum in Denver
November 8 - Ice Arena in Albuquerque, New Mexico
November 9 - Liberty Hall in El Paso
November 13 - City Auditorium in Galveston, Texas
November 14 - Heart O' Texas Coliseum in Waco, Texas
November 15 - Municipal Auditorium in San Antonio
November 16 - Sportatorium in Dallas, Texas
November 17 - Municipal Auditorium in Oklahoma City
November 19 - Veterans Memorial Auditorium - Des Moines, Iowa
November 21 - Minneapolis Auditorium
November 22 - Masonic Temple in Davenport, Iowa
November 24 - Civic Opera House in Chicago
November 25 - War Memorial Coliseum in Ft. Wayne, Indiana
November 26 - Memorial Hall in Dayton, Ohio
November 27 - Cambria County War Memorial Arena - Johnstown, Pennsylvania
November 28 - Philadelphia Arena
November 29 - Masonic Temple in Davenport, Iowa
November 30 - Boston Garden


On November 24, 1956, the New York Age published the only article about Shirley that I've ever seen. Titled "Shirley Gunter Helped To Keep Good Ol' Soul Stirring Days Alive", it went like this:


Until Shirley Gunter came on the scene the days of the good ole soul-stirring blues singers appeared on the wane. Shirley is carrying on the tradition in a style that is authentic and truly original.

She possesses the same standard qualities that have made this music famous and appreciated the world over plus just enough of today's modern innovations to make her style of singing refreshingly unique.

Being from a musical family, Shirley's singing comes as natural as breathing. All during her childhood years she spent her free time singing, and writing music with her brother, Cornel, and her mother.

Shirley was in her early teens when she formed her own group "The Queens." [does 20 count as early teens?] She could probably be called the first discoverer of Zola Taylor, who is now the Dish with The Platters, and Blondine Taylor, who is now the spicy half of the Sugar and Spice Duo. With these two girls, and two others, Shirley recorded her first big hit which she wrote titled "Oop Shoop."

With the tremendous success of "Oop Shoop" Shirley and The Queens toured the country with Roy Milton and his band. On their return to Los Angeles Shirley decided to launch out as a single. As a single she often teamed up with her brother's group, The Flairs, for personal appearances. The Flairs have been given label credit for backing her up on all of her recording sessions, and because they have been booked so often on the same shows most people have come to think of them as one in the same [sic] act.

Much of Shirley's recording success can be credited to the fact that besides herself she has two other people who are so familiar with her style of singing that they can easily write and determine what is good material for her. These two people are her mother, and her manager, Buck Ram, who gave her her latest hit, "HEADIN' HOME."

With all of this and talent too, how can a girl miss?


With that in-depth article (which is missing quite a lot of commas), I have to question why I even bothered researching her. Seriously, it was just a press agent puff piece (presumably written by Jean Bennett), but, as I said, it was the only one ever printed about her. The one thing it seems to do is confirm my suspicions that Shirley wasn't really part of the Flairs.

Shirley came in #7 in Cash Box's "Best R&B Female Vocalist Of 1956" survey. Ahead of her were Lavern Baker, Ruth Brown, Big Maybelle, Dinah Washington, Faye Adams, Varetta Dillard, Ella Johnson, and Ann Cole.


The December 15 Cash Box mentioned a new Modern LP, Hollywood Rock 'N Roll Record Hop. It was themed, said the liner notes, after the Al Jarvis TV show (the Hi Jinx Record Hop), some photos of which graced the LP. (Note that the Biharis kept it all in the family; Art Direction and Production of the LP were credited to sister Florette Bihari.) One of the songs on the LP was "Oop Shoop", which named Shirley, but not the Queens. Soon after, around April 1957, Modern LPs were re-released on Crown (another Bihari label).

After the "Biggest In-Person Rock & Roll Show Of '56" finished, Shirley doesn't seem to have ever appeared with the Flairs again. (It's kind of a moot point; in early 1957, Cornell quit the Flairs and started recording on his own.)


Modern released its last Shirley Gunter record in December (no Flairs in sight): "I've Been Searching", backed with "I'm Sorry". The latter was the same song that the Platters had recorded back in April 1956, but, since their version wasn't released until January 1957, Shirley's rendition can be considered the original.


Shirley then broke with Buck Ram. There was an ad in the February 23, 1957 Billboard for the Lil Cumber Attractions Agency (a booking agency). The ad was for "The Rhythm Rock'n Caravan" (which was now available for your city), starring Vernon Green, the Medallions, Bob Williams, Jimmy Beasley, and, of course, Shirley. If the Caravan ever actually appeared anywhere, I can't find a trace of it.


Shirley didn't record again until 1958, when she did "Believe Me" (with a chorus), backed with "Crazy Little Baby". They were released on Tender in May and "Believe Me" (with its Jesse Belvin-Shields flavor) certainly sounds like something that would have been recorded for Tender, but it wasn't. There was an article in the June 7, 1958 Cash Box that was titled "Tender Buys 2 Masters":


Tender records, Hollywood indie, purchased two masters, prexy Gene Fadely announced last week. [It was actually Imogene Fadely.]

Shirley Gunter has "Believe Me," b/w "Crazy Little Baby" on one of the disks, and Bert Convy is represented with a rocker "Bandanna" b/w "I'm Just A Lonely Boy" on the other master.

National distribution for the pressings has been set up.


I'm somewhat confused as to how four songs and two masters are equivalent, but that's why I'm not in the record business. Since both sides were written by George Motola, Tender's a&r man, who produced Jesse Belvin and the Shields, he probably recorded them privately. It would explain the "sound" of "Believe Me".

The songs were reviewed in the June 7 Cash Box, with each rated a "B". Believe Me: "Shirley Gunter, one of r & b's favorites for many years, sings a straight pop pretty with effective delivery. Moving offering." Crazy Little Baby: "Miss Gunter swings over to the current teener type material. This is pop-r & b wax with the chantress belting in easy fashion. She sings it with a quality that appeals." It may have appealed to the Cash Box reviewer, but not, it seems, to many people who might have bought it.


There was an odd record on Hollywood's Arch label in March 1959. Shirley got together with her sister, Gloria, to record a couple of duets: "Move On Out" (an answer to the Coasters' "Yakety Yak") and "Your Love Reminds Me". However, the only name on the label was Gloria's (and that was misspelled "Gunther").

Billboard reviewed them in their March 30, 1959 edition. Move On Out (3 stars): "Another tune in the mold of 'Yakety Yak' is handled a smart reading by the thrush as the band pounds out the beat behind her. It moves on out for sure." Your Love Reminds Me (two stars): "Gloria Gunther sells this tune in okay fashion, but it's just a fair side."


We don't hear of Shirley Gunter again until January 1965, when she released a couple of sides on Ray Charles' Tangerine Records: "Stuck Up", backed with "You Let My Love Grow Cold". There's a girl group on "Stuck Up", resulting in a Supremes-type sound.

Shirley's second husband was Antoine Mathieu (1933-1974); they had a child, Cornell, in February 1967. However, I can't find a marriage record anywhere; actually there's nothing at all I can find that definitively says they were married. She never appears in any records as Shirley Mathieu. (Although, in truth, she never appeared as Shirley Perrin either, although I can find that marriage record.)

There was a little item in the May 12, 1967 Brandon Sun (Brandon, Manitoba) that concerned our old friend Lula Bea Kinney (who by now was calling herself "Piper Alvez"):


Four members of an American singing group were ordered to stand trial June 6 on charges of illegal possession of marijuana. William MacDowell Jonson, 39, of New York, David Beck, alias Maxwell, 35. of Los Angeles and Thearon Hill, 34, and Lawrence Albert Payton, 29. both of Detroit, members of the Four Tops, appeared in police court Tuesday before Magistrate Maurice Mulligan. Ordered to appear June 13 were Kellice Swaggerty, 44, of Detroit, the group's manager, Renaldo Benson, 30, an entertainer from Detroit and dancer Piper Alvez, 27, of Los Angeles.


The September 21, 1968 Billboard reported on a new record production company called O'Rett, owned by Maria Tynes. "On the O'Rett artist roster is Shirley Gunter, a top 40 r&b singer." If she actually recorded anything for them, nothing was never released.

Here's something else that never happened. The September 13, 1969 Cash Box talked about upcoming Tangerine LPs: "The Tangerine Record Corp., which is owned by Ray Charles, has slated its first series of album releases this year for September. The LPs set for release are 'Wild Bill Davis Plays The Wonderful World Of Love,' 'The Soul Of Percy Mayfield,' and 'Soul Sounds, Vol. 1,' featuring Shirley Gunter, The Raeletts, Ike and Tina Turner, and Margie Hendrix." That Wild Bill Davis LP finally came out in 1971; it doesn't look like the "Soul Sounds" LP happened at all.


On July 2, 1972, there was a huge show called "The History Of Rock And Roll, Volume 2" at the Oakland Coliseum. It starred Bill Haley, Cornell Gunter's Coasters, the Shirelles, Chubby Checker, the Olympics, Freddie Cannon, Joe Turner, Bobby Day, Jessie Hll, Genelle Hawkins [sic; should be "Jennelle"], Del Shannon, and Shirley Gunter.

For many years legally blind, sometime in the 1970s, Shirley went completely blind.

On May 22, 1983, Shirley and Piper Alvez (original Queens member Lula Bea Kinney) appeared on Steve Propes' radio show over KLON-FM in Long Beach, California. At some point after this, she moved to Las Vegas, where Piper was already living.


In July 1990, Shirley performed at the Doo Wop Society Of Southern California with a Queens group consisting of Piper Alvez and sister Patty Gunter. They worked out a hand-in-hand entrance in which it wasn't obvious that Shirley was blind and being led onto the stage by Patty and Piper. There was a return visit in August 2002.

Shirley Gunter died, in Las Vegas, on December 1, 2015; she was 81.



Special thanks to Billy Vera, Victor Pearlin, and Gayle Schreiber.



FLAIR (Shirley Gunther [sic] with Monroe Tucker And His Orchestra)
1020 Send Him Back / Since I Fell for You - 11/53

FLAIR (Shirley Gunter With the Maxwell Davis Orchestra)
1027 Found Some Good Lovin' / Strange Romance - 1/54

FLAIR (Shirley Gunter & Queens)
1050 Oop Shoop / It's You - 8/54
1060 Why / You're Mine - 12/54
1065 Baby, I Love You So / What Difference Does It Make - 3/55
1070 Gimmie, Gimmie, Gimmie / That's The Way I Like It - 6/55

FLAIR (Shirley Gunter & The Flairs)
1076 Ipsy Opsie Ooh / How Can I Tell You - 8/55

MODERN (Shirley Gunter)
979 Come On / Please Tell Me - 12/55

MODERN (Shirley Gunter & The Flairs)
989 Headin' Home / I Want You - 4/56
1001 Fortune in Love / I Just Got Rid of a Heartache - 9/56

UNRELEASED FLAIRI
In My Heart (Shirley Gunter)
Let's Get Married (Shirley Gunter & The Flairs) - 55 demo

MODERN (various artists)
LMP-1211 Hollywood Rock 'N Roll Record Hop - ca. 11/56
Oop Shoop (credited to Shirley Gunter; the Queens weren't mentioned)

MODERN (Shirley Gunter)
1011 I've Been Searching / I'm Sorry - 12/56

TENDER (Shirley Gunter)
511 Believe Me / Crazy Little Baby - 5/58

ARCH (Gloria Gunther [sic])
1610 Move On Out / Your Love Reminds Me - 3/59
released under sister Gloria's name, although they're duets between Shirley and Gloria

TANGERINE (Shirley Gunter)
949 Stuck Up / You Let My Love Grow Cold - ca. 1/65

UNRELEASED TANGERINE
Lover Man
No One Knows




Unca Marvy's Home Page
More Articles