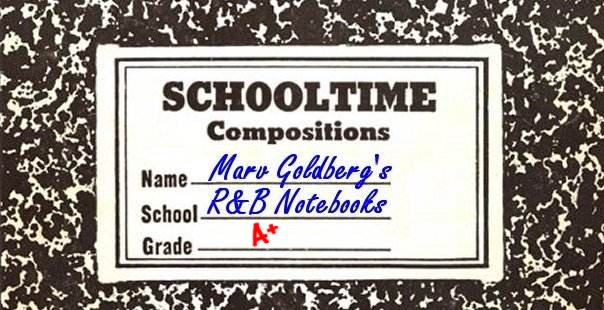 The Cabin Boys
By Marv Goldberg

© 2019 by Marv Goldberg
The Fourth Law Of Thermodynamics states that "Everything takes longer and costs more". I'd have to add a Fifth Law: "The easier something is, the harder it is". Why? you may ask. Well, consider the Cabin Boys.

On one hand, it's not terribly hard to research them. There was really only one group simply called the "Cabin Boys" during most of their existence. While there were several members in the group prior to 1941, for the final 11 years or so of their career, they had the same three. On the other hand, their origins are obscure, there's only a single blurb that gives the names of the original members, and, over 15 years, nothing was ever written about the members themselves, other than their names and instruments. (I won't even mention that they were contemporaneous with the much more famous and ubiquitous Frankie More & the Log Cabin Boys, a Hillbilly group. Also, there were other groups called the Log Cabin Boys, as well as several bowling teams with that name. On top of that, I'm sure you have no idea how many articles and advertisements mentioned cabin boys on ships; sadly, I do.)



The first mention of the Cabin Boys was in the July 17, 1937 Chicago Defender (thanks to Bob Pruter for this):


The Three Cabin Boys, better known as T. T. and W., Tom Vaughns [sic; should be Vaughn], electric steel guitar; Tyre Swanger, six string, and Elliott Washington, fiddle, got off a mess at Fox Lake, Ill., last week.


As usual, these columnists seem to have trouble writing in English; I have no idea what "got off a mess" means. And, of course, giving the name of the venue that they played in Fox Lake was completely beyond them. At least we got their names.


Thomas Vaughn (electric steel guitar) was born on October 6, 1895 in Amelia County, Virginia and died there on November 30, 1975. He was in Company K of the 806th Pioneer Infantry, which was sent to Europe in June 1919, right after World War 1. At some point, he'd move to Chicago and, in 1930, he was an auto mechanic for the post office there. However, in 1940, he was a musician.

Tyre Swanger (guitar) was born on May 5, 1903 in Mound Bayou, Mississippi. He died on July 4, 1979 in Hopkins Park, Illinois. The 1930 census lists him as both a musician and a porter in a Chicago office. A member of the musician's union since 1926, in 1934 he'd been a member of John Burdette's Cotton Pickers (in Chicago) and, in September 1936, he was in the Dixiana Troubadours, a Chicago spiritual group. Tyre was the only member who was in the group from beginning to end.

Elliott Samuel Washington (violin) was born on August 8, 1896 in Chicago and died there on May 17, 1957. In the 1930 census, he was a "musician - night club", although he also played the viola in a string quartet. In 1934, he ("banjo and fiddle") was with the Reuben Reeves Band. Since he played the banjo, it's reasonable that he could also play the guitar or the tipple.


The only other mention of the group in 1937 is an engagement at the Peacock Inn (Stevens Point, Wisconsin), playing on two successive Saturdays (October 23 and October 30). I don't know what a Spanish Hamburger is, but it's only five cents, so I'll give it a try. This is the first time they seem to have appeared in an ad.

Only a few days later, on November 10, in Chicago, they had their only known recording session (or maybe not, but you'll have to wait until 1947). Considering that I can only find two engagements to date, they still must have impressed someone, since that session was for Decca, one of the three largest record companies in the country (along with Victor and Columbia).

It turned out to be a strange session, at which six songs were recorded, most of them as backup to Delores Jackson: "Honeysuckle Rose", "My Cabin Of Dreams", "I Know Now", "Carelessly", "Cloudy", and "Swing Cats Swing".

Before we look at the songs, let's find out something about Delores Jackson.


Delores Kathleen Jackson was born in Pittsburgh on March 18, 1910. In 1930, she was living in Monongahela, Pennsylvania. She seems to have moved to Chicago by the time she got a six-month contract with Decca, probably in late September 1937.

The August 28, 1937 Pittsburgh Courier said that Delores Jackson was the new singer with Larry Douglas, a Pittsburgh bandleader. (She got a fantastic write-up; the fact that her sister worked for the Courier probably had nothing to do with it.) However, she couldn't have been with Douglas long, because she would soon be in Chicago.

On October 7, 1937, Decca announced that it had signed Delores. The head of "race records" at Decca, J. Mayo Williams, was quoted (in the October 9 Pittsburgh Courier) as saying: "Miss Jackson has the most pleasing recording voice we have placed under contract for some time. We are proud to have an exclusive option on her services." Supposedly she had (according to the article) "A successful recording with a Detroit orchestra, which won the acclaim of the Decca officials, resulted in the present contract she now has with Decca Records." However, it doesn't name that orchestra and I'm unable to find any prior recordings.


Decca released "Cloudy" and "Carelessly" in December 1937. The label credits both sides to "Delores Jackson And The Cabin Boys, Singing with The Rhythm Maniacs". What does that all mean? I'm convinced that the "Cabin Boys" and the "Rhythm Maniacs" were one and the same, leading me to wonder why they worded it that way.

"Carelessly" had been released by Billie Holiday earlier that year. "Cloudy", written by Mary Lou Williams, had first been recorded by Andy Kirk's Clouds Of Joy in 1936 (vocal by Pha Terrell). It would later become the basis for the Jubalaires' "Jube's Blues", when they were with Kirk in the mid-40s. [Note that Kirk's "Cloudy", recorded for Brunswick in 1929, was a different tune.]

As far as the singing goes, I don't really like either song. Delores' voice is strident and unattractive. On both, the group sings in unison and is quite boring. (On "Cloudy", they sound like a choral group.) "Carelessly" has a prominent piano, which I can't account for; "Cloudy" has a prominent tipple. There were no record reviews back then, so I don't know what the trade papers would have thought of them.


In February 1938, Decca released two other songs from the session: "Honeysuckle Rose" and "Swing Cats Swing".


"Honeysuckle Rose" was credited to Delores Jackson And Her Rhythm Maniacs - "Sing Swinging with Instrumental Accompaniment". I still don't care for her voice. One of the group is trying to sound like Fats Waller, who'd had a big hit with the song in 1934. About two minutes into the song, the group does some swing singing and they sound better than on the first record. This song also has a prominent piano, as well as tipple and bass.

"Swing Cats Swing" was credited to the Three Rhythm Maniacs ("Sing Swinging with Guitar, Bass and Uke" - they meant tipple). This, on the other hand, is a really great recording (helped a lot by not having Delores Jackson on it). It's the same song as the Mills Brothers' March 1937 Decca release "Swing For Sale" (and was also done by the 4 Blackbirds on the soundtrack of the 1937 Warner Brothers cartoon "Clean Pastures"). There's actual feeling in this jive tune and they can easily be compared to the Ink Spots at this time. As far as I know, this is the only aural evidence of what the Cabin Boys sounded like (forget the "Three Rhythm Maniacs"; this really is the Cabin Boys), and you can see why they were around for so many years.

The other two songs were unreleased. "My Cabin Of Dreams" was probably by Delores Jackson (group involvement unknown); it had been done by Tommy Dorsey earlier that year, with a vocal by Edythe Wright. "I Know Now" was also probably by Delores Jackson (group involvement unknown); it, too, had been recorded that year: by Dick Powell.

Thus ends their extensive recording career. [Note that some Log Cabin Boys group had also recorded for Decca in Chicago, but that was back in 1934-5.] At least we now know who the Cabin Boys were on the session: Tyre Swanger (guitar), Thomas Vaughn (guitar), and Elliott Washington (probably played the tipple on these). Possibly one of them was also the unknown piano player.


On May 2-3, the Cabin Boys ("Novelty Comedy") appeared at the State Theater in Jefferson City Missouri.

The May 5, 1938 Billboard mentioned "Honeysuckle Rose":


Set-up for the swing sycophants has little for the addicts to heave and howl on the unwinding. Best of the batterings is found among the race records, DELORES JACKSON listening as a blues bawler with a nice rhythmic sense and a throaty pair of pipes for the perennial Honeysuckle Rose.


In English (which was probably a second or third language to that writer), Delores' "Honeysucke Rose" is the best of a bad batch. The record was also mentioned in the June 1938 edition of Radio Stars: "Good swing is to be had with Delores Jackson and the Three Rhythm Maniacs on Honeysuckle Rose and Swing, Cats, Swing (Decca)."

The last mention of Delores Jackson was in November 1938, when she was reportedly getting married. As far as I can tell, she never recorded again.


After their non-triumph on Decca, the Cabin Boys disappear until 1939. By that time, Tom Vaughn and Elliott Washington were gone and Tyre Swanger had added two new members: Harold Waugh and Bill (whose last name I've been unable to discover).


Harold Robert "Peanuts" Waugh (violin, ukulele, tipple) was born in Illinois on October 4, 1904. In 1930, he (Robert Waugh) lived in Chicago and was a musician in a band. In 1940, he (Harold R. Waugh) was a "musician - orchestra". For some reason, he alternated between "Harold", "Bob", and "Bobby". Harold Bobby Waugh (as the Cook County, Illinois death index has him) died in Chicago on April 16, 1975.

Bill (bass) was named in Oxford Nite Club ads from May through September 1939, when the ads stopped giving names. The only possibility I could find is William McGee. In 1940, he was a lodger in Milwaukee, born around 1910 in Illinois, and a musician. However, there's nothing to tie him into the Cabin Boys and Milwaukee is a long way from La Crosse, Wisconsin, where the Cabin Boys were appearing at the time of the census.


On April 28, 1939, the Cabin Boys opened at the Oxford Nite Club in La Crosse, Wisconsin. They were "The Famous Cabin Boys - Strolling, Singing, Swinging". "Strolling" was mentioned because, unlike most groups that remained on a bandstand or stage, at least part of their act consisted of strolling through the audience while performing.

The May 10 ad for the Oxford named them: Bob ("With his crying fiddle"), Tyr ("Singing St. Louis Blues), and Bill ("Slam Banging Bass", although they misprinted it as "Slave Banging Bass"). Again, Bob is Harold Robert Waugh. In some ads he's called "Peanuts"; in many ads, "Tyre" is "Tyr".

They remained at the Oxford Nite Club for a solid year, from April 28, 1939 through April 30, 1940. Because of this, in the 1940 census (taken at the beginning of April), both Harold Waugh and Tyre Swanger were staying at the Hotel Grand in La Crosse. Harold's wife lived with him at the hotel, since he and Ella Mae Mills had just gotten married in February of that year. Unfortunately, there's no one else there who was a musician (especially, no one named "Bill"). [As an aside, Tyre had been living with the family of Neal and Esther Harper in Chicago. They also listed him in the 1940 census ("Tyree Swanger"). So, even though he was marked "absent" with the Harpers, he ended up being double-counted. I suppose that kind of makes up for him not being included in the 1910 and 1920 censuses.]


On May 1, 1940, they began a month's stay at the New York Bar, in Green Bay, Wisconsin. Their ad claimed that they were "famous on radio, stage and screen". I don't know why they left out "records" in that list of things they weren't known for.


They were back at the Oxford Nite Club starting Labor Day, September 2, 1940, "with all electric instruments". This time, they stayed through April 25, 1941. Therefore, except for a three-month period (June 9 - September 1, 1940), they were at the Oxford for two straight years (April 1939 - April 1941).

May 10, 1941 found them at the Brown Derby Cellar Bar in Warren, Ohio, where they appeared for three months. After that, it was the Baro Musical Cocktail Lounge in Chicago (two weeks), the New York Bar in Green Bay (two weeks), and the Silver Dome in Marinette, Wisconsin (a month). This is the time during which I believe Bill left.


On December 6, 1941, they began a three-month stay back at the Brown Derby Cellar Bar in Warren, Ohio. The January 17, 1942 Chicago Defender said:


The Cabin Boys, famous the nation over as a singing-string playing trio opened here at the Brown Derby bar to one of the most appreciative audiences they have ever faced. And the boys went to town. This is a return engagement, the act having appeared here earlier in the season. The Cabin Boys are Bobby, Tyre and Raymond.


Therefore, by late 1941 (at the latest), Raymond Nelson had replaced Bill as the bassist. This would be the group's last personnel change.


Raymond Nelson (bass and, occasionally, violin). There's a Raymond Sylvester Nelson, born April 8, 1913 in Chicago; he died there on April 26, 1994. In his October 1940 draft registration, he was still living in Chicago. However, I can't find him in the 1940 census and there's nothing in any other record that gives his occupation. (That's not exactly true; his draft registration gives his employer as "Sliffer". However, the people who digitize these records make many errors, so I don't know if that's a misspelling of something or an actual person's name.) Raymond became the group's principal vocalist.


The March 14, 1942 Chicago Defender had a photo of the group and talked about a car crash that they'd been in: "The Cabin Boys, nationally famous swing-string trio, escaped serious injury by the narrowest of margins last week when their car crashed on a highway near Cleveland. The boys were en route to Hartford, Conn., where they were to have opened Friday."

Since this wasn't important enough to be reported in any Cleveland newspaper, I imagine that they opened on time (March 7) at Kid Kaplan's in Hartford.

The March 17, 1942 Hartford Courant said: "Speaking of Kid Kaplan's, they have a rhythm trio there (Harlem boys [!!!]) who do more with voices and three instruments than many large bands . . . 'The Cabin Boys' they call themselves . . . They have had plenty of experience too . . . Sing spirituals, boogie-woogie, folk songs, light classics and pop tunes . . . Tyre Swanger, guitar; Harold Waugh, violin; and Raymond Nelson, bass." They stayed at Kid Kaplan's for three weeks.


After that, it was three weeks at the Faust Night Club in Peoria, Illinois, starting on April 18. This was followed by a week at The Tavern, in Escanaba, Michigan, starting May 18. The Tavern ads had the usual hype: "Known from Coast to Coast"; "Radio, Recording, Stage and Movie Shorts". Again, it mentioned "Sing, Swing, Stroll".


From there, it was Popeye's (Green Bay, Wisconsin) on May 31, 1942. They'd be there for five weeks, although shows were only on Sundays. July 4 found them back at The Tavern for a week, then the West Front Grill (Dover Ohio), starting July 11 for three weekends (through July 26). On August 1, they returned to The Tavern for an unknown length of time. On October 24, they were at the West Front Grill again, for four weekends (through November 29). They managed to sneak in a show at the Blinkin' Pup, in Chicago, on Wednesday, November 18.

On October 16, while at the West Front Grill in Dover, Tyre's car was stolen; it was recovered later that day.

On January 2, 1943, they were back at The Tavern in Escanaba, probably for three weeks. Then, it was the Waldorf Bar (Fargo, North Dakota); they were reported there on January 23, probably for a week. (I don't care how much money is involved; no one's getting me to perform in Fargo in January!)

The Crystal Bar (in the Miami Hotel, Dayton, Ohio) was their next stop, beginning February 6. There was a small article about them in the Dayton Herald of February 9, 1943, when they'd just opened. Since they were rarely written about, I'll give you the whole thing.


Smiling big Tyre Swanger is the leader of the new trio of entertainers opening this week under the name of the Cabin Boys in the Crystal bar of the Miami Hotel. Tyre strums the guitar, while his associates, Harold Waugh and Raymond Nelson, play the violin and bass respectively. That makes the trio an all-string group and one of the best of the kind that has come to town for a long time.

The boys hail from Chicago, but their seven years of close association has taken them into night clubs and hotels throughout most of the land. Long playing together, too, has had the effect of coordinating their fine individual work and they certainly shine whether it's swift jazz, jitterbug and boogey-woogey [sic], or more sedate and melodious strains. They jumped from Fargo, N.D., to fill the local engagement and we are sure they are going to "catch on" quickly.


One more write-up, in the February 10 Dayton Daily News:


A trio that can beat out jazz like "nothin' human," and can play sweet sentimental tunes besides, is keeping the patrons contented at the Crystal bar of the Miami hotel. They're called the Cabin Boys, hail from Chicago, and have been playing together for seven years, a record in anybody's books. Tyre Swanger, who handles the guitar, is the leader of the group, which also includes Harold Waugh, violin player, and Raymond Nelson, who slaps the bass, picks up the violin on occasion, and sings as a side line.

We would like more than anything to hear these boys along about Saturday night, or any other night for that matter, when the time is ripe for a good jam session. We have no doubts that they couldn't produce a heaping dish of boogie woogie in the best jive fashion. They are particularly good at playing novelty numbers, and oddly enough, have a talent for translating the classical into jazz.

The trio came to Dayton from Fargo, N. D., where they played at the Waldorf Cafe.


While both these articles said pretty much the same thing, I reproduced them both because they represent the most verbiage ever printed about the Cabin Boys.

They were supposed to be at the Crystal Bar for about three months, but on March 3, they were sent to the Anderson Hotel (Anderson, Indiana) for three weeks to inaugurate the new cocktail bar there (both hotels were part of the Albert Pick hotel chain). After that, they returned to the Crystal Bar to finish out their stay (until late April).


On April 24, 1943 they opened for a week at the Brown Derby (Washington, DC), Then, the Crystal Cafe (in the Hotel Henry Clay, Louisville, Kentucky), from May 7 through the end of the month. After that, it was off to Philadelphia, where they spent three weeks at Lou's Moravian Bar, replacing the 3 Bits Of Rhythm on June 4. (Also there were Martha Davis and Bon Bon Tunnell.)


Their only known appearance in New York was at Edward's in Middletown, some 75 miles northwest of New York City. They were there on June 26, 1943, but I don't know for how long. They were back at Popeye's (Green Bay) for two Sundays (August 8 and 15) and then played the Pick Room of the Ohio Hotel (Youngstown, Ohio) for two weeks, starting August 23. A little blurb in the August 28, 1943 Billboard said: "Cabin Boys, colored vocal and instrumental trio, have been signed for a return tour of the Pick hotels at $375 per week. Unit starts at the Ohio Hotel here (Youngstown) Monday (August 23)."

After that, they returned to the Crystal Bar, in Dayton's Hotel Miami, on September 20 for a month. Then, it was the Three Deuces (Chicago) on October 21 and 22.


There was an ad in the December 18 Billboard stating that they were at the Blinkin' Pup in Chicago. They were now, according to the ad, being managed by Phil Shelley of Chicago, who also handled the 3 Bits Of Rhythm, Maurice Rocco, Dorothy Donegan, the Sharps & Flats, and the 4 Flames.


1944 started with a three day engagement at the Three Deuces (Chicago) from January 6-9. Later in January (the 29th), they started at the Cardinal Club (West Allis, Wisconsin) for two months. After that, it was the Club De Tour (Chicago) for two months and then the Airliner Show Lounge (Chicago) for three months. By this time, ads in Billboard no longer mention the Phil Shelley Agency. They were on their own again and ads now said "booked through your local agent".

In July, they were part of an unusual deal. They opened at the Hollywood Lounge on the 6th. However, for the next month, they'd rotate at the Hollywood Lounge, the Brass Rail, and the Capitol Lounge (all in Chicago), playing each for two nights before moving on to the next.


On September 4, 1944, they were back at the Tavern, in Escanaba. There was only one ad, so I don't know how long they stayed. It could have been up to a month, since they opened at the 4 Bar Club, in Milwaukee, on October 14 for another unknown period (although they were still there on February 24, 1945).

In June 1945, the Cabin Boys were involved in a union dispute. Central Booking Office had gotten them an engagement at the Bar O' Music in Chicago that was to have started on May 6, but the day after the owner closed the deal, he called to cancel it because his brother had signed another trio for less money. They showed up at the club on that date, but weren't allowed to play. Because of this, they gave up two other engagements (one for that day and a longer one in Detroit). This caused them to be out of work from May 6-17. The owner of the Bar O' Music was ordered to pay the Cabin Boys $375, covering 11 days of missed work. Failure to pay within ten days would result in the establishment being placed on the National Unfair List of the American Federation Of Musicians.

Fortunately, they were able to get into the Parkside, in Detroit, on May 19 (for, need I say it?, another unknown period).


When they returned to the West Front Grill (Dover, Ohio) on August 15, it had changed its policy. Once, shows were only on Saturday and Sunday; now the Cabin Boys appeared every night except Monday. This engagement lasted through late September. I don't know where they went after that, but they were back at the West Front Grill on December 18, remaining through March 18, 1946.


Right after that, they were booked into the Oasis (Pittsburgh) for a couple of weeks.



Another old favorite: Popeye's in Green Bay, where they appeared from April 5-16. Then, it was off to La Crosse, Wisconsin to appear at the Athletic Club from May 13 - July 7.


The November 2, 1946 Billboard had a little ad from Al Randolph Publications (that is, music publishers). It said that the Cabin Boys were featuring a song called "The Horses Won't Co-Operate" (shades of Big Boy Groves' "You Can't Beat The Horses"). It also said "Recordings Available Soon". I guess they sang it in their act; it doesn't specifically say that THEY would record it. However, as far as I can tell, no one ever waxed the tune.


Starting on November 26, 1946, they spent a week at Dan O'Klock, Jr's, in Carbon Cliff, Illinois. The large ads once again informed us that the Cabin Boys had done "Radio, Records, Stage, Movies" (or at least knew what those things were). They closed out the year at The Cabin, in Berwyn, Illinois.

From March 22, to April 12, 1947, they were at back at the Athletic Club in La Crosse. This was in the April 5, 1947 La Crosse Tribune: "Tyre Swanger, Chicago, Ill., was fined $75 Friday for driving while under the influence of intoxicating liquor. His Wisconsin driving privileges were revoked for one year." While this isn't the most complimentary thing you can say about someone, it's the only personal thing ever to appear about any of the members (except for when Tyre's car had been stolen).

On June 7, 1947, they opened at the Violina Room in Milwaukee.

Strange Occurrence time: The August 30, 1947 Billboard had this: "CHICAGO: The Cabin Boys, Negro trio, have been inked by Fidelity Platters." The September 20 Billboard reiterated: "The Cabin Boys, cocktail combo [small group], cut a series of sides for Fidelity platters."

The sentence said that they had cut some sides for Fidelity. The Cabin Boys didn't have a management company (and therefore no press agent), so that came from either Tyre Swanger, the group's leader, or from Fidelity itself.

The only Fidelity around at that time was a Jacksonville, Texas company (part of Midget Music Productions) that had started releasing a few recordings in 1947. However, they specialized in "Hillbilly" music ("Country & Western" to you), so I'm confused. It does say, with a Chicago dateline, that they're a "Negro trio" and a "cocktail combo".

I'm certainly willing to believe that they recorded some sides that were never released. Still, in all of 1947, they only appeared in Wisconsin, so how could they hook up with a small Texas company? I'm baffled. (Should I add that there are no known releases by the Cabin Boys on Fidelity?)

On April 10, 1948, the Cabin Boys were in Bensonville, Illinois at a VFW hall. The April 16 Daily Herald (Chicago) reported that: "The Cabin Boys, a colored instrumental trio, were greeted enthusiastically for their exceptionally fine music." And "A dance will be held at the [Tioga] home this Saturday, April 17. The Cabin Boys will play again because of the splendid reception they received last Saturday."


Popeye's (Green Bay) was undergoing a grand reopening that year, with the Cabin Boys being the first act booked. The preview was on June 11, with the actual opening on June 17. I get the feeling that the place had moved, but the only address given was "down by the waterworks".


Finally: The Big Time. On July 20, 1948, while still at Popeye's, the Cabin Boys appeared at the opening of a new Steve's Cheese in Green Bay ("See a 2200 lb. Goliath Cheese On Display"). The festivities would be broadcast over WJPJ.



While the Cabin Boys would remain at Popeye's through October 22, they did three consecutive Thursday night shows at the Tic Tock in Appleton, Wisconsin (August 12, 19, and 26). Strangely, the first ad referred to them as "Hawaiian Colored Trio and radio artists direct from Chicago".

On September 17, they performed at the dedication of the new lighted Memorial field in Green Bay, between the halves of a high school football game. (I guess money is money. At least they got to perform for a solid hour.) September 22 found them performing at the "Vogues And Varieties" benefit show for the Green Bay Curative Workshop.


When their stint at Popeye's was up on October 22, they journeyed back to La Crosse to appear at the Silver Grill (from October 30 through December 12).



They then disappear for a few months before turning up again at Popeye's on March 17, 1949; they'd be there through May 18. Two nights after that, they opened at the Lake Road Lounge (Neenah, Wisconsin) for three weeks.


On September 12, 1949, they played a Vaudeville house called the Rapids Theater (Sauk Rapids, Minnesota) for three days. November 22 found them at Willie's Bar (Sheboygan, Wisconsin). There was only a single ad, so I don't know how long they were there. However, it did assure us that they had "a scope from Bach to Bogie [sic]". That could either mean that they played boogie-woogie or did a medley of the hits of Humphrey Bogart.


On February 21, 1950, they were back at the Tic Tock in Appleton; they'd remain through April 10. April 22 found them at The Pig Stand (Muncie, Indiana) for a single two-hour Saturday afternoon show. This is the last we hear of them in 1950 (as a matter of fact, there's nothing for them in 1951 either).


There was an ad for The Spa (Appleton, Wisconsin) saying: "Closing Sunday Nite [July 20, 1952] - This Is The Last Week To See And Hear The Famous Cabin Boys Trio". It's kind of strange that the only ad The Spa placed told about the last time to see them; I don't know when they started.


On October 21, 1952, they were back at Popeye's; they'd be there through November 23.



And that was it. There are no further ads for or mentions of the Cabin Boys and I assume they broke up at this point. Actually, it was just in time. In 1952, a spiritual group called the Cabin Boys, a quartet from Washington, DC, began making appearances all over Canada and the West Coast. Since the members were named, there was no relationship to the Chicago group.

This has been a strange article. The Cabin Boys came from Chicago, but rarely appeared there. They had a single recording session at the start of their career. There might have been another one later on, but if so, nothing was ever released from it. The result was, essentially, a single song on wax ("Swing Cats Swing") that lets you hear what the Cabin Boys were capable of. I'll be honest with you: if I hadn't liked that song so much, I probably wouldn't have written this article. With the exception of actually having recorded, I imagine that their story is very much like hundreds of other groups that slogged around from venue to venue in the 1940s. At least we can get a taste of that life. And, as I'm fond of saying, research shouldn't go to waste.

I'm always complaining that there are no obituaries for most singers. When Tyre Swanger died from lung cancer, on July 4, 1979, in Hopkins Park, Illinois, there was one (in an unknown newspaper). It mentioned that he was a retired bus driver for the Pembroke Consolidated School District, but not a word about him having been a performer. He was married, it said, to Esther [Fleming] (which must have occurred sometime after 1942, since he was single up to that point); there were no children. He also had a sister, Isaac Smith [that really was her name], who lived in Detroit. Sadly, even though he had living relatives, his grave marker says "Tyre Swinger". With all the silliness and cynicism that I put into these articles, that really affected me deeply. He deserved better.



Special thanks to Bob Pruter.



DECCA
7396 Cloudy / Carelessly - 12/37
Both sides: "Delores Jackson And The Cabin Boys, with the Rhythm Maniacs"
7407 Honeysuckle Rose / Swing Cats Swing - 2/38
"Honeysuckle Rose" by "Delores Jackson & Her Rhythm Maniacs"
"Swing Cats Swing" by "Three Rhythm Maniacs"

UNRELEASED DECCA
My Cabin Of Dreams (recorded November 10, 1937)
I Know Now (recorded November 10, 1937)





Unca Marvy's Home Page
More Articles