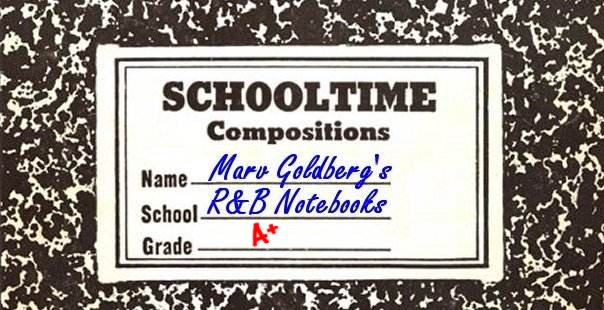 The Chargers

By Marv Goldberg

Based on an interview with Jimmy Norman


© 2001, 2009 by Marv Goldberg
The Chargers were a short-lived group from Los Angeles, who seemed to have everything going for them. In their short existence, they had one of the most respected West Coast singers on their sessions and they recorded for one of the giant record companies, RCA. This is their story.


There were certain focal points of music in Los Angeles in the '50s. Bobby Day's house was a meeting place, as was Cornell Gunter's. Another was Jesse Belvin's, and it was here that some neighborhood friends got together to harmonize in early 1958. Belvin persuaded them to form a group, which was named "The Chargers." The members were: Benny Louis Easley (tenor lead), Dunbar John White (tenor), Johnny "Junior" White (Dunbar's brother; baritone), Jimmy Norman Scott (second tenor), and Mitchell Alexander (bass). The White brothers were Jesse Belvin's neighbors and Mitchell Alexander had been with the Feathers. Jimmy Norman Scott was born in Nashville, Tennessee; when a young teenager, he moved to Detroit and later to St. Louis; in 1957 he ended up in Los Angeles.

Belvin rehearsed the Chargers, and, when he was satisfied, brought them to RCA (with which he had a contract at the time). He introduced the group to Shorty Rogers, a jazz flugelhorn player, who was then an A&R man for RCA.

The result was a session on May 18, 1958, at RCA's Vine Street studios, at which they recorded "Old MacDonald," "Dandilyon," (a tune written by Belvin and his wife, JoAnn, as were most of the Chargers' sides), "Rock And Roll Cowboy," and "I Need Your Love."


Belvin had basically formed and guided the Chargers as a vehicle for his songs, which had a rock 'n' roll beat as opposed to a rhythm 'n' blues feel, and were usually uptempo numbers. On all the group's sessions, Belvin sang top tenor in the background, although he wasn't really part of the group. "Old MacDonald"/"Dandilyon" were released in July, but don't seem to have been reviewed. The competition at the time was the 5 Royales' "Double Or Nothing," Guitar Slim's "If I Had My Life To Live Over," Lee Andrews & the Hearts' "Why Do I," the Del Vikings' "Pretty Little Things Called Girls," the Imperials' "Tears On My Pillow," the Miracles' "Money," the 5 Stars' "Blabber Mouth," the Videos' "Trickle, Trickle," and the Royal Holidays' "I'm Sorry."

On the strength of "Old MacDonald," which got good play in a number of regions, including the East Coast (making it to #95 on the Pop charts), the Chargers' manager bought them gray metallic uniforms and they went out to perform. Appearing mostly in L.A., the Chargers did some Hunter Hancock shows, made some appearances with Jesse Belvin, and played the Oasis and 5-4 Ballrooms. They also journeyed up to San Francisco, Oakland, and San Diego.

On October 1, the Chargers did another RCA session, at which they recorded "The Counterfeiter," "Shotgun Wedding," and "Wondering." Toward the end of the month (the 28th) they recorded four more songs: "Country Boy," a remake of "The Counterfeiter," "Here In My Heart," and "Who Baby Who."

In December, RCA released the second version of "The Counterfeiter," backed with "Here In My Heart." "The Counterfeiter" was written by "James Jesse," one of the pen names of "Young Jessie" (Obie Jessie, formerly of the Flairs). "Here In My Heart" was a ballad led by Jimmy Norman (who had dropped his last name of Scott so as not to be confused with Little Jimmy Scott). On "Here In My Heart" you can plainly hear Belvin doing the high tenor in the background.

The record was reviewed by Billboard on December 15, along with the 5 Royales' "The Real Thing," the Kings' "Elephant Walk," Tiny Tim & Hits' "Wedding Bells," and Ivory Joe Hunter's "Jealous Heart":


The Counterfeiter (3 stars): The gang did quite well with "Old McDonald". This rockabilly sort, rendered in vigorous style has a sound. Danceable side can move.

Here In My Heart (2 stars): Ballad with beat is nicely delivered by the group against mildly driving ork backing. Smart arrangement of the listenable tune.


After having been together for less than a year, the members of the Chargers found themselves constantly bickering over a lot of petty matters. That caused them to disband soon after the "Counterfeiter" session.

At this point, Jimmy Norman teamed up with Los Angeles producer H.B. Barnum and did a lot of demo recordings for songwriters (for example, he did the demo for "Peanut Butter"). He also recorded solos, as well as being part of the Dyna-Soars (with H.B. Barnum and Ty Terrell, both formerly of the Robins), the Viceroys, and the O'Jays.

Jimmy Norman was also the co-writer, with Norman Meade (Jerry Ragavoy), of the lrma Thomas classic "Time Is On My Side" (H.B. Barnum was producing Thomas at the time.) However, when the Rolling Stones decided to remake "Time Is On My Side," Jimmy wasn't credited as writer. Fortunately, Jimmy had a successful solo career in the 60s and 70s, including a #21 chart song: "I Don't Love You No More (I Don't Care About You)." In the 80s, Jimmy became part of Carl Gardner's Coasters, along with Ronnie Bright (former bass of the Valentines), and guitarist Curley Palmer.

Unfortunately, there isn't a lot to say about the Chargers. They weren't around very long and had no smash hits. But their records were played on New York radio and I liked them enough to have bought both of them (and that says a lot, considering that I'm not a record collector).



THE CHARGERS
RCA Victor
47-7301 Old MacDonald (BE)/Dandylion (BE) - 7/58
47-7417 The Counterfeiter (BE)/Here In My Heart (JN) - 12/58

UNRELEASED
Rock And Roll Cowboy (BE)
I Need Your Love (??)
The Counterfeiter (first attempt) (BE)
Shotgun Wedding (BE)
Wondering (BE)
Country Boy (??)
Who Baby Who (BE)

LEADS: BE = Benny Easley; JN = Jimmy Norman




Unca Marvy's Home Page
More Articles