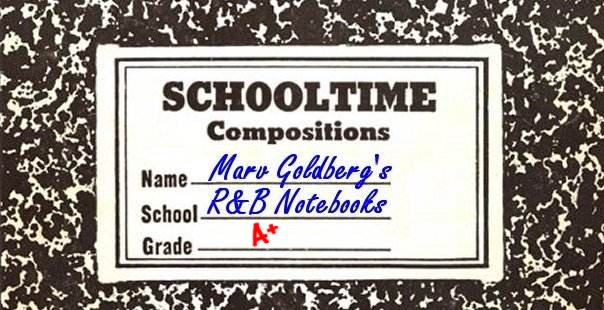 The Inspirators

By Marv Goldberg

based on an interview with Cleo Perry


© 2004, 2009 by Marv Goldberg
[Author's note: This story does not represent one of my finer hours. I interviewed Cleo Perry in 1992, just prior to moving. A combination of the craziness preparing for the move and misplacing my interview notes during that move led me to forget about the story altogether! I subsequently found the notes, but by then Cleo had passed away. I had intended to interview him again, to get additional information, but it was too late. However, in my opinion, the bare facts about the group are better than nothing. No group should remain unchronicled.]


The Inspirators were one of the many groups that came from the Bedford-Stuyvesant section of Brooklyn, New York. They formed in the neighborhood of Quincy and Bedford, around 1949, when they were all high school students (Cleo was attending Automotive High). The members were: Cleo Perry (lead), William Massey (first tenor), Clifton Johnson (second tenor), Barney Fields (baritone) and Buster Boyce (bass).

The Inspirators' inspirations were legion: the Orioles (Sonny Til was Cleo's biggest hero), the Ravens, the 5 Keys, the Harptones, the Moonglows, the Vocaleers, and neighborhood groups, like the Velours and the Strangers. They mostly practiced the hits of the day, rather than their original compositions, and almost all of the appearances they made were at schools and small clubs in New York. They did place second in the Apollo Theater's amateur show, but that was their only big-time appearance.

In 1955, the group took to hanging out on Broadway, near the Brill Building ("everybody hung out at the Brill Building"), and one day Larry Newton heard them singing on the street corner. Newton, an unsung hero of the New York recording industry, was, at that time the General Manager of Murray Katz's Treat Records (at 236 West 55 Street in Manhattan). In the past, he had been Sales Manager for the Black And White label, General Sales Manager for Joe Davis's Davis Records, General Manager for Peak Records, President of Derby Records from 1949 to 1954 (when it was purchased by RCA, at which time he became an executive there), and owner of Central Records (with Lee Magid); in the later 50s he would become National Sales Manager for ABC Paramount. So when Larry Newton heard the Inspirators and liked them, you knew they were being backed by a man who knew talent.

In April 1955, it was announced that Larry Newton was now the General Manager of Treat Records. The blurb also said that the Inspirators were already under contract to Treat, but this is just the usual stuff put out by press agents. Newton was also touted as their manager.

Newton set up two Inspirators sessions in April. With Buddy Lucas' Orchestra in the background, they recorded at the famed Bell Sound Studios. At the first session, they recorded "Let's Fall In Love" and "We Danced In The Moonlight." The second session produced "If Loving You Is Wrong" (written by a friend of theirs) and "Three Sixty." The latter two tunes were issued first, in late April.

"If Loving You Is Wrong" was reviewed the week of April 30, 1955, along with Fats Domino's "Ain't It A Shame," the Penguins' "Don't Do It," the Aladdins' "Remember," the Marigolds' "Rollin' Stone," the Dominoes' "Love Me Now Or Let Me Go," and the very poorly-rated "Why Don't You Write Me" by the Feathers.

In spite of Cleo's powerful tenor voice, "If Loving You Is Wrong" didn't take off, and Treat released "Let's Fall In Love" and "We Danced In The Moonlight" in June. For some reason, unknown to Cleo, these songs were credited to the "5 Stars" (a name Treat came up with). It was announced twice that Treat had signed a "new group" called the 5 Stars: once in April and again in May.

When nothing happened with the second record either, the Inspirators were stuck playing schools. Strangely, with two records out, the group never again played anything except schools, and, unbelievably, they never sang any of their own songs at any appearance they ever made!!!

They were not the Inspirators on Glo, nor were they any of the other 5 Stars groups (on Mark-X, End, Columbia, ABC-Paramount, Hunt, Note, ATCO, Dot, or Blues Boy Kingdom - this was a very popular name!).


Over the years, they recorded several other things for Treat, none of which were ever released. In 1958, while still under contract to Newton, they became part of a deal that he made with Hy Weiss, under which two songs were recorded for Old Town ("Starlight Tonight" and "Oh What a Feeling") and released in June of that year. Once again, nothing happened, and the group started to disintegrate. "There were personal problems with drinking and women," said Cleo, and he decided to go out on his own.

Between 1958 and 1964, Cleo played both clubs and the Catskills resort area as a soloist. He told me that he also recorded for Dot under the names "Lee Perry" and "Perry Lee," but the only Perry Lee on Dot ("The Coop"/"That's The Last Time I Saw Him" - from 1966) is actually by Miss Perri Lee (who also had a 1966 Dot LP). There's a Lee Perry on Mango and Island, but he's a Reggae singer.


Finally, with the birth of his son in 1964, Cleo gave it up entirely. In 1991, and again in 1992, he put together "Inspirators" groups for UGHA shows. Without question, his voice was still the powerhouse that it had been in 1955. Unfortunately, in February, 1993, Cleo Perry passed away; his voice remains with us, as his legacy.


The ad is from the 1958 volume of Galen Gart's First Pressings series.



THE INSPIRATORS
(all leads by Cleo Perry)
TREAT
502 If Loving You Is Wrong/Three Sixty - 4/55
505 We Danced In The Moonlight/Let's Fall In Love [as the 5 Stars] - 6/55

OLD TOWN
1053 Starlight Tonight/Oh What A Feeling - 6/58




Unca Marvy's Home Page
More Articles