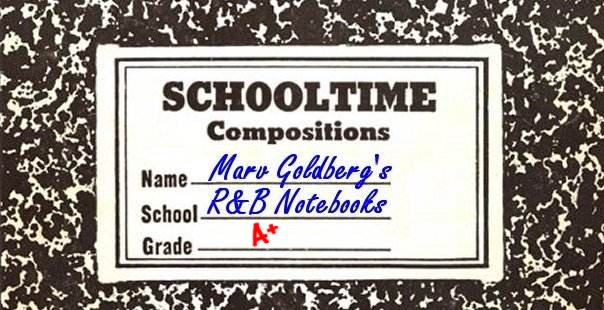 The Jones Brothers
By Marv Goldberg

© 2021 by Marv Goldberg
The Jones Brothers were more of a nightclub act than a recording act, but I like their Majestic records, so off we go.

However, not only were there other singing groups called the Jones Brothers, but the policy racket in Chicago was run by a trio of hoodlums with that name (Ed, George, and Mack), who were constantly in the papers for several years. Another trio was Thad, Hank, and Elvin Jones from Detroit; a jazz group, that had a 1958 album called Keepin' Up With The Joneses. There was also a later Soul group called the Jones Brothers, and at least one gospel group by that name. In the early 40s there was a Jones Brothers on Bluebird Records; a "hillbilly trio". Let's not leave out the Jones Brothers Circus and the Jones Brothers Funeral Home in Dayton, Ohio (which had hundreds of mentions in the press). I refuse to even mention the Jones Brothers, blacksmiths, of Van Nuys, California. Don't even get me started on family baseball and football players. Let me tell you about the Jones Brothers Tea Company, which became Grand Union Supermarkets (well, maybe I won't).

Note that some of this material comes from Dan Kochakian's liner notes to the 1987 Jones Brothers LP, for which he interviewed all three brothers in 1985. Much of what Herb Jones had to say dealt with how well the group did in up-to-that-point segregated areas. While that says a lot about their talent and is valuable sociological information, the facts about the group are either somewhat nebulous or missing altogether.



The Jones Brothers (Max, Herb, and Clyde), were the sons of Henry Europe Jones (almost always referred to as "Rev. H. E. Jones", sometimes "Harry"), who was born in October 1876 in Athens, Alabama and died June 24, 1936 in Montgomery, Alabama. Henry graduated from Fisk University and went on to get a doctorate from Columbia University in New York. Their mother was Hattie Lemon, who was born around 1891 in Alabama (per the 1930 census) and died August 11, 1973 in Boston (however, her obituary said she was born in New Iberia, Louisiana).

The Jones Brothers grew up in a musical family. Hattie was a soprano who sang in the church; Henry was a baritone and pianist.

NOTE: Henry Europe Jones was a cousin of bandleader James Reese Europe, who was a lieutenant during World War I, but was, sadly, murdered in 1919. The June 6, 1919 Montgomery (Alabama) Emancipator talked about the graduation of the Clark Graded Schools in Selma, Alabama: "Rev. H. E. Jones, B.D., who is a cousin of the late lamented Lieut. James Reese Europe and a resident of Pensacola, Fla., delivered the annual address to an audience that filled the house almost to overflowing."

ANOTHER NOTE: Hattie Lemon was Henry's second wife; his first was Ollie Taylor. With Ollie, he had a son, Nathaniel Taylor ("Nathan") Jones, the half-brother of Max, Herb, and Clyde. Nathan was born in Mobile, Alabama on December 12, 1898 and died in Los Angeles on August 2, 1963. While he's listed in the 1938 Los Angeles directory as a musician, in both the 1930 and 1940 censuses, he's an elevator operator at the Los Angeles County Hall Of Records. (It looks like his mother, Ollie, died sometime after the June 1900 census; Henry then married Hattie, probably in 1904.)

I can't find the family in 1910 or 1920, but in 1930, Henry (as "Harry"), Hattie, and Clyde ("Clide") were living in Selma, Alabama.

Here are the Jones Brothers:


Maxwell Ulric Jones (tenor and drums) was born July 10, 1905 in Crowley, Louisiana. I believe that in 1935, he lived in NY, but the next year, he'd moved to Boston. (Since he didn't give the info himself to the census taker in 1940, he's recorded there as having been born in South Carolina. His occupation is "show business".) He graduated from Alabama State Teachers College (Montgomery, Alabama), where he played football and was an All-American tackle. For a while, he was a physical education teacher at Florida Normal in St. Augustine, Florida and then became a mortician. Max died in Boston on September 17, 1990.

Herbert Rudolph Jones (baritone, vibes, and piano) was born April 15, 1907 in Crowley, Louisiana. He also graduated from the Alabama State Teachers College and taught chemistry there. According to his obituary, he began by playing the guitar, but then switched to the vibes. The obit also said he "worked as a tailor until he and his brothers could live from their earnings as musicians." [I'm not really sure how you go from a chemistry teacher to a tailor, but it just proves that all things are possible.] Herb died in Boston on March 14, 1988. [Since it doesn't relate to anything else in the story, I'll throw it in here: Herb had a daughter, Maxine, born in 1929, who married singer Jan Strickland in 1983.]

Harold Clyde Jones (baritone, piano, and trumpet) was born on July 20, 1913 in Auburn, Alabama. In the 1930 census, "Clide Jones" was still living with his parents in Selma, Alabama (and, all three were in the 1931 Selma City Directory). He graduated from Selma University and studied for the ministry. For a time, he was the principal at the Baptist Academy in Eufaula, Alabama. Clyde died in Boston July 16, 1988.


Growing up, they all sang at the Mount Zion Baptist Church in Pensacola, Florida, which had been founded by their father.

The December 3, 1927 Montgomery Advertiser mentioned football-playing Max: "The first of the two touchdowns scored in the second quarter by the Hornets came when Maxwell Jones blocked a Florida punt and covered the ball behind the goal line." Two years later, Max was a tackle on an All-American team.

By late 1932, Max and Clyde revived their love of singing and had formed the Blue Harmony Boys with Wayman McCoo.


Wayman Glenn McCoo was born in Eufaula, Alabama on May 9, 1909. Prior to joining the Blue Harmony Boys, he was a teacher at the Escambia County Training School (Escambia, Alabama). After the Blue Harmony Boys broke up he followed in his father's footsteps and entered medical school, graduating in 1938. By 1942, he was a physician in Columbus, Georgia, moving to Los Angeles around 1950. Wayman died on October 17, 2003 in Los Angeles. (And, by the way, he was the father of Marilyn McCoo of the Fifth Dimension.)


Note that these are not the Blue Harmony Boys that recorded "Take It Out Too Deep" for Paramount in 1929 (who were the Quillan Brothers). There was also a group by that name in Honolulu and one in California (a 10-piece band).

The Alexander City (Alabama) Outlook of January 12, 1933 talked about them:


The "Blue Harmony Boys," Eufaula organization of colored singers, captured the spotlight when they appeared with [pianist] Fletcher Henderson's orchestra at Macon [Georgia] Tuesday night [January 10]. The Macon Daily Telegraph says:

"The high spot of the program was the short appearance of the Blue Harmony Boys from Eufaula, Ala., who recently joined the band. They sang Dinah in fine style, and a beautiful and unusual arrangement of Trees. Their creamy voices, slurring softly over sounds in syllables, were gripping in the weird Stop The Sun, Stop The Moon...."


How the Harmony Boys met Henderson was never written about, but it's possible that it was when he played the Masonic Temple in Birmingham, Alabama on December 24 and 25, 1932.

Although it referred to them as the 3 Musketeers, a blurb in the January 21 Pittsburgh Courier named them: "Fletcher Henderson's orchestra includes the following personnel: ... Three Musketeers: Maxwell Jones, first tenor; Wayman McCoo, baritone; Clyde Jones, second tenor." At the time, they were appearing at the Show Boat in Pittsburgh. There was a dance team, the 4 Musketeers, who had been touring with Fletcher in late 1932; maybe the paper got them confused.

By June 16, 1933, they seem to have left Fletcher Henderson and were appearing in the "Spanish Nights" revue at Harlem's Lafayette Theater. However, they were still being referred to as "Fletcher Henderson's Blue Harmony Boys".

They got to be so well-known that this blurb appeared in many papers (including the St. Joseph [Missouri] News-Press of November 9, 1933). It was titled "Pedagogues Sing Blues":


School teachers aren't always staid people. Three of them have formed a red hot jazz trio for broadcasting. They formerly were known as Max Jones, football coach at Florida Normal College; Wayman McCoo, teacher at Escambia County (Ala.) Training School; and Clyde Jones, principal of the Eufaula Baptist Academy. But now they are a regular feature on station WHOM, and call themselves the "Blue Harmony Boys".


While I can find listings for them on the air, not one of them was on New York's WHOM. For example, they were listed on December 11 at 5:45 - 6:00 PM on New York's WEVD; they'd been advertised since August (as the "Blue Harmony Trio").


On November 8, they were back at the Lafayette Theater in a show featuring Betty Rowland ("Josephine Baker's Only Rival") and Willie Bryant. (At the same time the Blue Harmony Boys, a 10-piece Southern California orchestra, played for a Navy Ball in Long Beach.) This appeared in the November 18 New York Age:


The Silhouette Singers [were at the Mother A.M.E Zion Church on November 8] .... This well-trained group of actors and singers sang the Spirituals and folk songs very well. However, due to the absence of the Blue Harmony Trio who were appearing at the Lafayette Theater, and could not come to sing on the program as scheduled, the rendition of the popular songs, "Sophisticated Lady" and "Lazy Bones" proved a little too much for the Silhouette Singers."


But the days of the Blue Harmony Boys were numbered. It looks like they'd broken up by the end of the year; there are no ads for them past December 1933. (And Wayman McCoo would soon be off to medical school.)


According to Herb Jones (many years later), Max and Clyde then joined the 4 Giants Of Harmony. There are many ads and mentions of the Giants Of Harmony going back to July 1932 (when they played the Fitchburg Theater in Fitchburg, Massachusetts), but not one of them ever mentioned the names of the members. I suppose that two of the members had quit, leaving openings for Max and Clyde to join. I'll just make the assumption (based on nothing whatever) that Max and Clyde were with the 4 Giants Of Harmony from the beginning of 1934.

Although an August 1932 ad said the Giants Of Harmony had been in Lew Leslie's "Blackbirds", they weren't in the cast of the 1928 or 1930 editions. The 1931 edition only appeared for a few performances at the Shubert Theater in Newark before closing suddenly; the cast wasn't named.

The Giants were on the Harlem Serenade radio show on January 9, 1934 (along with the Claude Hopkins orchestra and Orlando Roberson), but I don't know if Max and Clyde were in the group yet. The Giants were also known as the "Ethiopian Syncopators" when they appeared at the Cotton Club (still at 142nd Street and Lenox Avenue in Harlem at the time). They had their own radio shows in New York (nightly on WMCA and weekly on WOR).


On February 1-3, 1934, the Giants were at the Lyric Theater in Allentown, Pennsylvania. On February 9-10, it was the State Theater in Wilkes-Barre (with Rose's Royal Midgets and Dell O'Dell, "The Dippy Mad Magician"). The February 8 Wilkes-Barre Times Leader said that "The Four Giants Of Harmony, a colored quartet offer 'A Little Bit Of Everything' in the line of past and present day melodies." On May 9, it was the Cameo in Hartford, a performance that was reviewed in the May 10 Hartford Courant: "Four Giants Of Harmony, a colored quartet, was the big hit of yesterday's show. Much of the act is given over to straight rapid fire singing of popular numbers, but at the close of the act the whole thing get very good [sic] and a great big hand that continued even after the stage had been set for the next number."


They then disappear until January 19, 1935, when they appeared at the Paramount Theater in North Adams, Massachusetts ("The Hottest Quartet Since Singing Began"). It's therefore possible that, regardless of what I said a couple of paragraphs ago, Max and Clyde didn't join until after that May 9, 1934 show. We'll probably never know.


On May 21, 1935, the Giants played the Majestic Theater in Paterson, New Jersey. On October 11, they were part of Jimmie Lunceford's Derby Day In Dixie Revue, playing at the Metropolitan Theater in Boston. It also had the 4 Gobs, Mabel Scott, and Little Bits & Jo-Jo. The revue made it to the Apollo Theater the week of November 1, the Palace (Rochester, New York) on November 28, and the Fox Theater in Detroit on December 7.

In early January 1936, the Giants were at the Grand Opera House, somewhere in New York City. Billboard reviewed the show in its January 11 edition: "Four Giants Of Harmony, second [the second act], presented four Negroes in a harmony offering. Satisfactory for the neighborhood spots, they sing I Love A Parade, Dinah, Chloe, and a yodeling novelty to close."

On January 10-11, the 4 Giants Of Harmony were at the Cameo Theater in Hartford. There was never another mention of the group.

On June 24, 1936, father Henry Europe Jones died. According to Herb Jones, this led directly to the formation of the Jones Brothers. Here's what he told Dan Kochakian:


I came from New Orleans to Boston. The reason for that movement was our father passed away in 1936 in Montgomery, Alabama. He was the Reverend H. E. Jones. Of course, Max and Clyde came down to Montgomery and I was in New Orleans at the Time. We met there at our father's bedside, but I got there just after he died. Before he made his way from California [presumably where he was visiting his son, Nathan] to Montgomery, my father stopped in New Orleans to see me and he told me that he knew his time wasn't long, that medical science had done all they could do for him, so he was going home to die. I want you to do something for me, he said, I want you to get the family back together again. Together, you will be very strong; divided, you're going to fall like ten-pins. Those were his exact words. I promised I would.


After this, Herb related, his mother (also in Montgomery) took ill. Since his brothers had returned to Boston, Herb nursed her back to health and took her to New Orleans while he decided what to do. "I was working. I'm a tailor, so I had a good job. Max is a mortician by trade and Clyde was a school principal [at least he had been several years previously]."

He continued: "I wired my other brother, a half-brother, Nathan, in Los Angeles and told him that I was leaving New Orleans that night with Mother to LA. Then I wired my brothers in Boston the same thing." But before starting out, Herb decided to do it the other way around; he and his mother drove up to Boston to join Max and Clyde. Said Herb:


Clyde was working at the Royal Palms and Max was working another place. They were both singing, but not together. They did get together and got a gig as a duo in Lynn [Massachusetts] at the 20th Century Club. They got me a job there as the band. I had three pieces: a drummer, a saxophone player and I played the piano. I worked three nights a week with my band and three nights a week with my brothers at the same club. That's where we broke the act in. So finally we wound up as the Jones Brothers Trio. This was 1937.


Not so fast, Herb. The first mention of the group was on WORL radio, along with pianist Art Tatum, from April 5 to May 22, 1937. However, they weren't the Jones Brothers, but the Jones Boys. (And you thought that "Jones Brothers" was a really common name!) Note that the 5 Jones Boys from Los Angeles (one of the precursors to the Red Caps) were very big at the time.

By the way, there was a radio show on WHDH (Boston) that aired from January 21 through April 6, 1937: the Maxwell Jones Orchestra. Is this Max? Probably, but I can't prove it.

I don't know what they'd been doing for around a year, but the next time we hear of the Jones Boys, they were at the Fox Theater in Brooklyn, along with Blanche Calloway, starting April 8, 1938. The April 9 Pittsburgh Courier said: "Blanche Calloway, with George Dewey Washington, Noma, Slim and Eddy, and the Three Jones Boys, along with a nice line of eight girls, went over with a bang at the Fox Theater in Brooklyn, New York."


Again, they disappear for nearly a year, until the 3 Jones Boys appear at the Vienna Room of Boston's Steuben Restaurant in February 1939.

Herb said they were asked to join the 1939 edition of George White's Scandals (which opened on Broadway on August 28), but they're not in the cast list.

The Jones Boys were back on WORL in May 1939, but only for a couple of weeks.

When Duke Ellington did a 3-week stint at Boston's Ritz-Carlton Roof (starting July 24, 1939), the Jones Boys were on the bill as a local opening act. However, they weren't mentioned in any write-ups.

And now, a momentous occasion. They joined Billie Holiday and bandleader Don Redman at the Howard Theater in Washington, DC on November 10, 1939. (Don Redman would write a lot of their arrangements.) What made it special is that they were now billed as the "Three Jones Brothers". This was just on the cusp, because another blurb in the same issue of the November 11 Pittsburgh Courier referred to them as the "Three Jones Boys".


But Jones Brothers it would be from now on (with only a few lapses into the "Jones Boys"). That's the way they were billed when they (along with Harry James) played the Apollo Theater the week of February 9, 1940. The February 10 New York Age said that they'd "been likened to the famous Mills Brothers". (At least their press agent thought so.)

I can only find Max Jones in the 1940 census. He's a lodger in Boston and the family he was with told the census taker that Max was born in South Carolina (only a few miles from Crowley, Louisiana, I guess). His occupation was given as "Show Business".

[The brothers were inconsistent about showing up in Boston City Directories. When they did, it was as "entertainer". For example, I could find Clyde in 1938 and 1940 (also in 1945, as Harold C.); Herb in 1942, 1943, and 1945; and "Maxie" in 1936, 1941, 1942, and 1945. Mother Hattie is occasionally there, too.]


Then, it was out to Chicago, where they appeared with Duke Ellington (and his vocalists, Herb Jeffries and Ivie Anderson) at the Panther Room of the Sherman Hotel, starting on September 6, 1940. Ellington had a 15-minute broadcast from there every night, so it's possible they were heard also. While their name was never in any write-ups of the show, the November 3 Chicago Tribune told us that Harry James was now at the Panther Room [he'd started on October 20] and "The Sherman floor show features Dolly Bell, clever dancer; the Mardonis, magicians; and the Jones Boys, a holdover act from Duke Ellington's show."


Since war was raging in Europe, America initiated a peacetime draft. Registration Day (which had been made a legal holiday) was Wednesday, October 16, 1940. On that day, all males from 21 to 35 had to report to designated places to fill out a registration card. Since they were away from Boston, the brothers registered in Chicago on that date and the cards were then forwarded to their local draft board in Roxbury, Massachusetts, where they were recorded on November 1. They all said they were with the Duke Ellington band at the Panther Room of the Sherman Hotel in Chicago. For some reason, they all said they lived at the same address as their mother, although they actually lived at different locations.


While appearing at the Panther Room with Harry James, the Jones Brothers joined Ellington at Chicago's Oriental Theater on October 19-25. It must have been hectic doubling at two theaters, but they did it again, this time at Chicago's Regal Theater the week of November 17.

The Harvard Crimson (a Harvard University newspaper) wrote about Boston's Savoy Cafe in its March 1, 1941 edition: "The second band is the Jones Brothers, which I wrote about in regard to Roscoe. Besides playing the right kind of jazz, these boys are really top-notch showmen, and their novelty numbers - which incidentally have been featured with Harry James and Duke Ellington - have that element of spontaneity and life which you'll only find in colored entertainment, and which is sadly lacking in the run-of-the-mill Boston floor show." I think the "Roscoe" he was referencing was saxophonist Roscoe MacRac.

On May 6, the Jones Brothers entertained at a Harvard smoker; there was another one on May 13.

Remember that Max used to play football? Well he still did. There was a team called the Boston Blackbirds and (said the October 18 Indianapolis Recorder): "A star and one of the backers of the team is 220 lb. Maxie Jones of the famous theatrical Jones Brothers act and former All-American tackle at Alabama State."

Slipping back into the "Jones Boys" name, they appeared at the Casa Manana in Boston on October 27, 1941. Note that there was another Jones Boys appearing in Fitchburg, Massachusetts, but they were from Nashua, New Hampshire.


In January 1942, the Jones Brothers were back at Chicago's Panther Room, along with Bobby Byrnes' band. The January 10, 1942 Billboard reviewed the show and said: "The Jones Brothers, Negro trio, close the show with good harmony work. One of them bangs away at a piano while his side-kicks sing, mug and dance."

On April 27, 1942, the Jones Brothers were part of a war bond rally held on Boston Common. Also on the bill was Morton Downey, as well as many entertainers I never heard of.

That same night, they entertained at the Traffic Club Of New England's tribute to the chairman of its bowling league. (I guess all the engagements can't be the Panther Room.)

Another Harvard smoker, this one on May 6, 1942. Also appearing was Jerry Lester, "radio comedian". In 1950, he'd go on to host "Broadway Open House" the first late night variety series, predating the "Tonight" show.

On September 12, 1944, the Jones Brothers opened at the famous Le Ruban Bleu in Manhattan. Also on the bill were Irwin Corey, Una Mae Carlisle, the Cedric Wallace Trio, and Imogene Coca. The show was reviewed in the September 30 Billboard and here's what they said about the Jones Brothers:


Three Jones Brothers do okay, but that is about all. Trio, who came out of the combo field, don't show the proper material for this room. Opened with a hand-washing rhythm version of Russian Lullaby which sold nicely. But following it with Trees ran their bit into the ground. Did a little better with a special arrangement of Pistol Packin' Mamma. Group didn't get across, however, until they gave out with their Jap tune. On instruments the lads do okay. Two of the guys switch on piano and one does a good piece of work on the vibes.


By mid-July 1945, the Jones Brothers were at Kaliner's Rathskeller in Philadelphia. The following month, they were at Loew's State Theater in Manhattan. The August 25 Billboard reviewed that show


Jones Brothers (3), piano, vibes and tom-tom are sock from the walk-on to the walk-off. Boys do three part harmony and single voices and pick good material. The Negro lads did four numbers, each with plenty of bounce and almost stopped the show. A trumpet bit for Caldonia was just gingerbread. It can be dropped without hurting. [Clyde was the trumpeter.]


After that, they returned to Kaliner's Little Rathskeller and followed that with The Spa in Baltimore on September 9. On November 16, they were part of the stage show at the State Theater in Hartford. It only seemed to last for three days, and it's possible that they returned to The Spa after that. They were supposed to have appeared at the Cadillac Cocktail Lounge in Cumberland, Maryland in mid-November, but that didn't happen for some reason.

The New York Age of January 19, 1946 said that they were playing the Copacabana:


Clyde Jones, of the Singing Jones Brothers, from the good old beantown of Boston, announced that upon completion of their present stint at a swank ofay nitery in Baltimore they will open at New York's elite East side cocktail lounge room of the Copocabana [sic] Club. Since the booking of King Cole and his trio as the first all sepia combo to play this house, John Kirby and his great little band have been holding sway and it looks like the jingle of the cash till resulting from the book of colored talent has definitely made this a permanent new spot for high class talent regardless of its color. The Jones Brothers opened Friday [January 18], to start the New Year with a bang.


While they were at the Copa, they were asked to record for Majestic Records by Paul Baron, one of the label's a&r men. However, there was a strange blurb in the March 3, 1946 Billboard: "Jones Bros. set for Mercury waxing." Is it even them or did Billboard confuse Majestic and Mercury? [When Majestic finally went out of business, Mercury would purchase their assets, but that wouldn't be until October 1948.]


In a single March session, the Jones Brothers recorded four songs: "(Oooh! Look-a There) Ain't She Pretty", "Them There Eyes", "A Hundred Years From To-Day", and "I Wanna Be Loved Like A Baby". (Also on the session was bassist Cedric Wallace and an unknown guitarist.) Majestic released all four in May 1946.

"Ain't She Pretty", backed with "A Hundred Years From To-Day" were reviewed in the May 13, 1946 Cash Box:


The Jones Brothers are another of the small combinations but their style is pretty original and won't be confused with any of the others. Two of the lads toss the vocal back and forth and there are enough instrumental inserts to keep it interesting. "Ain't She Pretty" has a lot of punch to it while "A Hundred Years From Today" lends itself nicely to crying in your beer. Both sides will reap profits at 5¢ a throw."


A Majestic ad called them "the hottest trio since Shadrack, Meshack and Abednigo". "Ain't She Pretty" was a big hit, but unfortunately by Buddy Greco.

The June 1 Billboard reviewed all four songs in one shot:


Jones Brothers certainly prove they know how to sell and sing a tune. They have all the lively good spirits which puts them on the top as far as this type of singing is concerned. "Ain't She Pretty" is done in fast styling and is a great side. A bit slower is "A Hundred Years From Today," but it's of equal rating. Also fast is "Them There Eyes" which has a bit of good scatting in it. Sweet ballad of the group is "I Wanna Be Loved Like A Baby." It has a fine arrangement with the boys getting lots of feeling in the lyrics. Four sides deserve prominent space in the juke departments.


For at least part of the summer, the Jones Brothers (booked by Philadelphia's Jolly Joyce Agency) appeared at the Riptide in Wildwood, New Jersey. But by August 10, they were back at Baltimore's Spa Musical Bar. ("Don't miss the midnight jam session - when everything in the place jumps but the prices!")

On December 12, 1946 they were given a testimonial at the Stanley Brown Studio in Boston. Why? I have no idea. But Billy Daniels, Kelsey Pharr, and Thelma Carpenter were in attendance.


The January 12, 1947 Cumberland [Maryland] Sunday Times had this: After having been scheduled to appear here about two months ago, the Jones Brothers, one of the best singing and instrumental groups in the trade will finally make it at the Cadillac [Lounge]. They're booked for two weeks beginning tomorrow." A January 28 ad said they'd been held over; they'd appear several times during the year.

On February 9, the day after the Cadillac gig had ended, they gave an hour-long concert at LaSalle High School's Carroll Hall to raise money for the Damon Runyon cancer fund. (Runyon, the beloved author of the "Guys And Dolls" stories, had died two months previously.) Not only were the brothers donating their time, but the Cadillac Lounge supplied the sound equipment. The February 7 Cumberland Evening Times said:


The Jones Brothers are donating their services and announced that they will include classical and semi-classical numbers along with negro spirituals on the program. A portion of the concert will probably be devoted to request numbers.

Sons of a minister, the three men are graduates of Alabama State Teachers' College, and two of them, Clyde and Max, were star football players. The third member of the trio is Herb. The men are versatile musicians and Clyde is featured with the vocal part of their programming. [With precise, detailed biographical reporting like that, why do I even bother?]


When it was all over, the concert had raised $500, and was termed a success, despite the below-freezing weather.


It didn't take them long to return to the Cadillac Lounge, where they opened again on March 31. The April 13 Cumberland Sunday Times said that they'd "start another week at the Cadillac tomorrow...." I don't know why they just couldn't say that the guys were held over.

Another stint at the Cadillac started on August 4, 1947. This time, they alternated with the Beale Street Boys.

The August 24 Cumberland Sunday Times reported on a new song in their act, written by a local tunesmith:


James R. Dean, 410 Park Street, has composed and had published a song entitled "Suzanne" which is being currently featured by the Jones Brothers Trio at the Cadillac Cocktail lounge.

The song was published by the Nordyke Publishing Company, Hollywood, Calif., and the Jones Bros. plan to have a recording made.


I've read many accounts like this over the years and seldom, if ever, do these songs get recorded. This one didn't.


While their records didn't take off, the brothers did. The August 17, 1947 Cumberland Sunday Times said: "Reports from Mexico Farms indicate that the Jones Brothers, a popular night spot trio, are taking flying instructions at that field. The boys are interested in getting their students license before leaving Cumberland and are talking about purchasing a plane." It looks like they did; the September 26 Cumberland Sunday Times said: "The Jones Brothers bought an Aeronca Scout. The ship was flown to a port near Washington [D.C.] this week where the boys have an engagement."

Their last night at the Cadillac Lounge was September 14, when they were replaced by the St. Louis Four (who were minutes away from changing their name to the Caldwells).

1948 started off with an appearance at the Hollywood Show Bar in Pittsburgh beginning January 26. The Pittsburgh Post-Gazette said:


The Jones Brothers Trio, hailed as one of the country's outstanding sing-and-jump outfits, come to the Hollywood Show Bar tonight for a limited stay. They have just concluded a theater tour of the East and Midwest, following bookings at such well-known night spots as the New York's Copacabana Lounge, where the Joneses were featured on two different occasions.


They'd be held over until February 22.

On January 26, the Pittsburgh Post-Gazette took us down memory lane:


For easy listening to insinuating jazz rhythms, both sung and played (on piano, vibes and drums), get a load of the slick Jones Brothers at the Hollywood Show Bar. Incidentally, two of them, Clyde and Maxwell, are making their second appearance hereabouts. They were two-thirds of the singing trio Fletcher Henderson had in his band at the old Show Boat when Joe Hiller was running it around 15 years ago. At that time, the other brother, Herbert, was an instructor at the Alabama State Teachers College.


Remember when the three brothers were such avid fliers that they bought a plane? (C'mon, it was only a few paragraphs ago!) It wasn't quite that way, said the February 2 Pittsburgh Post-Gazette: "Two of the Hollywood Show Bar's Jones Brothers, Herbert and Clyde, fly their own plane; the third, Maxwell, firmly believe the air was intended exclusively for birds."

The May 11, 1948 Baltimore Afro-American said that they'd been featured on the May 8 Lionel Hampton Treasury Department Mutual Network broadcast. These were 15-minute programs, sponsored by the Treasury Department, designed to sell Security Bonds. At the time, Hampton and the Jones Brothers were at the Capitol Theater in Portsmouth, Virginia.

The Jones Brothers spent the summer of 1948 at the Club Nomad in Atlantic City, along with the 4 Marveleers. At the competing Fort Pitt, you could see Daisy Mae & Her Hepcats and the Piccadilly Pipers.

There was an article in the October 7, 1948 California Eagle titled "Nathaniel Jones Welcomes Noted Mother To City":


Mrs. L. Jones, well known vocalist and conversationalist of Boston, Mass. is visiting the city [Los Angeles] this week as guest of her son and family, Mr. and Mrs. Nathaniel T. Jones, 946 E. 31st street.

Mrs. Jones, the wife of the late Rev. Harry Europe Jones, nationally known Baptist minister and orator, has three younger sons in the theatrical world, the famous Jones Brothers, rated as the nation's top performers.

While in the city, the charming matron will appear as guest vocalist and will also give a lecture on Antiques, as she is an authority and operates an Antique Shop in Boston.


While it's nice to know that the parts of the family were connected, Hattie [who should have been identified as "Mrs. H. L. Jones"] wasn't Nathan's mother, but step-mother. It also implies that people in Los Angeles knew who Nathaniel T. Jones was. Remember that Nathan called himself a musician in 1938, but was an elevator operator at the Los Angeles County Hall Of Records in the 1930 and 1940 censuses. When he registered for the draft in 1942, he was still working there. [Yeah, you're right. It doesn't matter to our story at all. Let's move on.]


In early 1949, the Joneses did some more recording, this time for Aaron Bloom's Boston-based Gold Medal Records: "My Wild Irish Rose" and "Junie Boy". I've never heard the latter song, but it's Clyde singing a lullaby to his little Junie Boy. Strange name. The record was released in March 1949, but not reviewed.


On April 18, 1949, they (Stars Of Stage, Screen And Television - Originators Of "Ain't She Pretty") opened at the Club Rio in Allentown, Pennsylvania for a week. (I guess they forgot about Fats Waller's "Oooh Look-a There, Ain't She Pretty?", recorded in early 1936. A common oversight.)


They spent a couple of weeks at the Oakhurst Tea Room (Somerset, Pennsylvania) starting on August 28, 1950. After that, it was the Parkway Club (Everett, Massachusetts) on September 25. They played the Orchid Club (Scranton, Pennsylvania) from November 27 through around December 10.


Arriba! Let's cross the border. Whoops, sorry, wrong border. On September 7, 1951, the Jones Brothers opened, for a month, at the Elbow Room (White's Restaurant) in Windsor, Ontario (right across the river from Detroit). I was quite taken with the "bio" that ran with the September 19 ad:


Three sensational brothers - sons of a Baptist minister and all holding D.D.L.D. and Ph.D. degrees. Max, a former physical director; Herb, majored in chemistry and Clyde ran a trumpet school.


There are times I feel you really don't need me to write biographies.

In April 1952, they were at Boston's Fensgate Hotel, where they celebrated the 15th anniversary of "The Jones Brothers".


In early October, they were at saxophonist Charlie Ventura's Open House in Lindenwold, New Jersey. The October 4, 1952 Billboard said they "leave for Europe at close of their current run." They never did.

I don't know who they were, but the Jones Brothers appearing at the Blue Ridge in Pittsburgh in late November and early December were described as "Two Funny People".


They were back in Canada at the end of the year, playing at the Latin Quarter in Montreal. The review in the December 9, 1952 Montreal Gazette said: "The next most popular feature of the program was the jazz trio going under the name of the Jones Brothers. The three boys played hot music for half an hour and kept the customers stamping their feet and pounding the tables the whole time."


They started at Storyville (in Boston's Hotel Buckminster) on January 4, 1953. along with bassist Slam Stewart (formerly of Slim & Slam). It was their only mention the whole year.


Finally, they left the East Coast. On February 2, 1954 they opened at Arthur Lyons' Saddle & Sirloin in North Hollywood, California. While there, they became favorites of Bing Crosby. The February 2, Valley Times said: "They recently were held over 22 weeks in the Panther Room of the Hotel Sherman, sharing marquee billing with Duke Ellington and Harry James." Funny, I thought that was in 1939; I guess there's a definition of "recently" that I'm not familiar with. A huge crowd of celebrities was expected to show up (one who did was actor Hugh O'Brian).

Hedda Hopper's syndicated column of February 9 had this: "Caught the Jones Brothers act at the Saddle and Sirloin here. They have an intriguing and unusual show that turns semiclassic songs practically into bebop."

The North Hollywood Valley Times had this on February 15:


Records are being broken at Arthur Lyons' Saddle and Sirloin in Studio City, where the effervescent Jones Brothers continue their huge success with their initial Los Angeles appearance.

The option of the musical threesome, Clyde, Max and Herb, has been picked up by Lyons for an additional period as a result of the enthusiastic audience response during their initial engagement at the club.

Spike Jones is auditioning the group for appearances on his NBC television show, and the Joneses are discussing a recording deal with Allied Records.


Nothing ever happened with Allied Records, but it's possible that they appeared on Spike Jones' show.

It turns out that Arthur Lyons had a brother, Dave, who operated another Saddle & Sirloin, this one in Palm Springs. On March 12-14, the Joneses appeared at that one and they were written up in the March 8, 1954 Desert Sun:


One of the most exciting acts ever to hit the west coast, the three Jones Brothers will make their Palm Springs debut Friday for a three day engagement at Dave Lyons' Saddle and Sirloin.

The trio's first engagement on the west coast took place at the Saddle and Sirloin in Studio City. Bing Crosby and other well known entertainers listened to the entertainers for long periods.

Their specialties are bouncy, swingy rhythm tunes with a number of featured ballads. The Jones Brothers have played in some of the foremost night clubs in the nation like the Le Reuben [sic] Bleu and the Copacabana in New York; the Palmer House, Chicago; Washington, D.C.['s] Windsor Room; the Walton Roof in Philadelphia and the Ritz Carlton of Boston, to name a few.

The brothers were in the beginning never destined for show business. Maxwell, the oldest, is a graduate of Alabama State Teachers College and an All-American tackle.

Herbert graduated from the same college and Clyde, the youngest, received his diploma from Selma University. Maxwell became a physical culture instructor and coach at Florida Normal at St. Augustine; Herbert an instructor of chemistry at Alabama State; and Clyde taught school at Eufaula, Alabama. Musically inclined, the brothers pooled their talents and entered the entertainment field. Their success was almost instantaneous. All three sing individually and collectively. They accompany themselves on the drums, tom-toms, vibraharp, piano, and trumpet.


They ended up staying in Palm Springs much longer than the three days of their initial booking; they were there until mid-April.

The March 29, 1954 Desert Sun had an article titled "Bing's Son, Gary, Has High Praise For Jones Boys":


Gary Crosby, son of Bing Crosby and student at Stanford University is ever the obedient son and takes his father's advice seriously.

He admitted that to a Desert Sun reporter at the Saddle and Sirloin the other night after he had been seen there nightly over a period of a week listening attentively to the music and songs of the Three Jones Brothers.

"My father asked me to study the technique of those three entertainers while on my vacation here from Stanford," he explained. "You know I plan to be an entertainer when I leave college and am studying toward that end, now, at school."

He added that his father, Der Bingle, had listened to the Jones Brothers when they played the Saddle and Sirloin in North Hollywood.

"My father liked them so well," the youth said, "he suggested that I 'catch' the act here in Palm Springs. I think they are exceptionally fine musicians and singers and an excellent act for anybody to see and hear."

Dave Lyons, owner of the Saddle and Sirloin here said that young Crosby brought many of his friends in to listen to the act and that he watched the performance of the Three Jones Brothers for five successive nights.


On April 20, they returned to the Saddle & Sirloin in Hollywood, appearing until May 3. The May 8 Honolulu Star-Bulletin reported that: "The Three Jones Brothers - Herbert, Maxwell and Clyde - arrived in Honolulu Thursday [May 6] by United Air Lines to open an engagement tonight at the South Seas." They replaced the Delta Rhythm Boys.

On May 28, they took some time out to entertain patients at the Tripler Army Hospital in Honolulu. There was a big article about them in the May 30 Honolulu Advertiser, but it was basically a rehash of everything that had been printed before.

On June 14, they switched to the Ocean View Club in Hilo, Hawaii for a couple of weeks.

I don't know how long they remained in Hawaii, but by August 25, 1955, they (and the Dozier Boys) were at the Moulin Rouge in Las Vegas. On September 21, they opened at the El Morocco in Montreal. October 1 found them at the Circus Snack Bar in St. Louis.


On October 25, 1954 they appeared, along with Eddie Fisher, Milt Buckner, and Joe E. Brown, at the St. Louis Variety Club Harvest Moon Festival. November 28 it was the J&L Restaurant & Lounge in Rochester, New York for three weeks.


In October, 1955, when the Jones Brothers were playing the Dunes Hotel in Las Vegas, there was an article in the Oneonta (New York) Star about Clyde's son, Clyde Jones, Jr., and his wife, Bertha. They were appearing at Jerry's as the "Clyde Jones, Jr. Duo" (the name needs work, Clyde). I can find their marriage record: Harold Clyde Jones, Jr. married Bertha Cornelia Durham on October 22, 1954, but there's absolutely no further trace of Junior, who was born on May 21, 1932 in Selma, Alabama and died in January 1984. Since he predeceased Clyde, Sr., he wasn't mentioned in his father's obituary.

[Special Bulletin from the There's No Hope For Humanity Department: Just to show you what I go through, I found a family tree that had a Clyde Jones, Jr. in it (not the one I was looking for); his father was "unknown". That's right; they couldn't come up with the name of Clyde Jones, Jr.'s father!!!]

By New Year's Eve, the Jones Brothers were back in Boston, ready for a "long stay" at the Down Beat in Park Square.

Things You Couldn't Have Gotten Through Life Without Knowing (courtesy of the January 18, 1956 Boston Globe): "The Jones Boys, Mac, Clyde, and Herb, sporting new toupees, are in for an extended engagement at the 'Down Beat,' off Park square. There seems to be no end to the musical ability of these boys and their arrangements are unique."


However, there was no further mention of the Jones Brothers in 1956. Their only mention in 1957 was spending two weeks at the Esquire Show Bar in Montreal, as part of a Bo Diddley show starting on November 25.


They're not heard of again until October 28, 1958, when they, with the addition of Sabby Lewis on the piano, opened at the Oakhurst Tea Room (Somerset, Pennsylvania) for two week. (When they left, they were replaced by a little-known, but up-and-coming group called the Ink Spots.) Also part of their act was comedian Al Patterson (formerly of Patterson & Jackson).

1959 started out with dozens of ads for the Jones Brothers Buick-Rambler dealership in Titusville, Pennsylvania and the Jones Brothers Funeral Homes in Scranton. Actually, that's the way it ended also. Over 350 ads, and not one of them for the group. Same story for 1960, except there were closer to 400 ads. (Yes, I'm trolling for your pity.)


Finally, 1961 rolled around and the Jones Brothers opened at the Crystal Room on March 27. Since that announcement was printed in the New York Daily News, I'll assume that the Crystal Room was in New York.


On June 2, they opened at The Dunes in Neptune, New Jersey ("New Jersey's Newest And Smartest Resort Motel"). There were no further Dunes ads after June 9. (However, I'm sure you'd be interested in the Famous Jones Brothers Nursery Auction in Perkasie, Pennsylvania.)

Not a peep out of them in 1962. 1963 was almost peep-free too; their only mention was in the September 28 Billboard, which said they were at the No. 3 Lounge in Boston.


They finally re-emerge on April 23, 1964, when they appeared at the Show Boat in Pittsfield, Massachusetts. The ad said they were "Direct From Las Vegas", but I've been unable to find any ads from there.

There was a "Jones Brothers" performing at Stanley Genetti's Pennsylvania Room in West Hazleton, Pennsylvania in May 1964, but I don't know if it was them.

Nothing at all in 1965, unless you count the Jones Brothers Famous Shrubbery Auction at the Pennsauken Mart in Pennsauken, New Jersey.


On March 17, 1966 there was an ad for the Holden Inn (Holden, Massachusetts) which had Clyde Jones playing piano in the bar from Tuesday through Friday and the Jones Brothers Trio on Saturdays. On October 10, 1966, The Fantastic Jones Brothers opened at Paul's Mall in Boston.

1967 was another silent year, as was most of 1968. But in early December, they were at the Holiday Inn in Dedham, Massachusetts. They were there until at least mid-January 1969, but for the rest of the year and all through 1970, not a mention.

However, we know that they were in Elwood, Nebraska for a while in November 1969, because they recorded around a dozen songs at local radio station KRVN. Some 20 years later, these would be used as the basis for an LP (see discography). The songs were mostly standards used in their act, such as "It Only Hurts For A Little While", "Won't You Come Home, Bill Bailey", "Canadian Sunset", "Everyday I Have The Blues", "Moonlight In Vermont", and "Back Home Again In Indiana".


On March 29, 1971, they opened in the Rider's Roost of the Red Boot Steakhouse & Cocktail Lounge in Canton, Massachusetts. They'd remain until June 27 and come back for another week on August 6.

But 1972 was another silent year.


May 15, 1973 found them in the Grog Room of the Wayland House in Wayland, Massachusetts. ($4.95 for prime ribs? Outrageous.)

On August 11, 1973, mother Hattie Jones died in Boston. Her obituary, in the August 12, Boston Globe, contained the following:


Mrs. Jones was born in New Iberia, La, and lived in Louisiana, Florida and Alabama with her husband, Rev. Harry Jones, a Baptist minister, before moving to Boston in 1937. [Note that in 1930, she'd told the census she was born in Alabama.]

She also owned an antique shop on Tremont Street.

She leaves three sons, Clyde, Max and Herbert Jones of Boston, the Jones Brothers Trio, who have played at clubs and hotels in the Boston area since 1937.


1974 was another year with no mentions.


But from January 27 through February 8, 1975, the brothers appeared at the Merry Go Round, in Boston's Copley Plaza Hotel ("Dance Your Ears Off" said the ad; it's not a pretty mental picture).

On June 15, 1975, they opened at Rossi's Restaurant in Dedham, Massachusetts and were still there on July 10.


In October 1976, Clyde was advertised at the piano bar of Dillon's in Lowell, Massachusetts. However, a large article in the October 12 Lowell (Massachusetts) Sun said that all three were entertaining. It was titled "130 Years In Show Business" and, although long, is worth reproducing:


Sixty-nine year old Herbert strikes away at the vibraphone melodic tunes humming along in electronic resonance.

Next to him, Maxwell sits behind his cocktail drum set and high-hat. Maxwell's lips move with the words of each song, even when he isn't singing the lead. A gleam lights in his stark white eyes as the group strikes out on "The Shiek Of Arabique" [all sic].

Maxwell is 71 years old.

Behind the piano bar, the triumvirate is completed; Clyde nimbly running his fingers across the keyboard and singing "it only hoits, scoobie doobie doarr zarrr zarrr" a la Louis Armstrong.

Clyde is the baby of the trio at 63.

These are the Jones wizened Brothers, a family act with over 130 years of experience in entertainment. And 203 years experience of life.

The Jones Brothers are sojourners from jazz' heyday, as black as the forebearers of Negroid New Orleans music culture. Their music is jazz, crossed with the influence of vaudeville, dance band, big band and bop.

Their lives are star-studded collections of names and places like Billie Holiday, the Black jazz singer, Duke Ellington, Fletcher Henderson, the Copa Cabana [sic] and Louis Armstrong.

Among their showbiz friendships are that of Bing Crosby's and Ol' Blue Eyes himself, Frank Sinatra.

"I think they need music lessons," commented one critical young woman perched at the first floor at Chuck Vurgaropulos' Dillon's. "Especially the piano player, he needs voice lessons."

Downstairs, however, listeners near the piano bar were absorbed with the Jones Brothers' Act. The "act" has no dancing-action moves. It is simply three entertainers moving along with a Kerouac-bop in their music.

It is spirit. It is Irving Berlin's "Blue Skies".

"There may be musicians who are more proficient in terms of instrumental talent," concedes their manager, John Leite of Lowell, but nobody beats these guys in entertaining talent."

"They have the knowledge of how to please people and they've got the charisma to go with it," he continues.

The woman who commented on the piano player's voice might be surprised to learn that the Jones Brothers' main talent was singing.

In 1933, it was Maxwell and Clyde who started singing along with Fletcher Henderson. They were playing semi-pro football in New York State a year before.

Herbert joined a couple of years later.

But the Jones Brothers got their origins in the South; Maxwell and Herbert born in Louisiana; Clyde in Alabama.

Their parents were believers in strict discipline. Their father was a PhD in Divinity from Fisk University and one of the few blacks at that time with a college degree.

Their mother was uneducated, but religious and "hep to what was going on."

But while father was a Baptist minister, his sons struck out on different careers. Herbert was a college professor at Alabama State University. It wasn't until he was nearly 30 years old that he decided to join his brothers in their chemistry of entertaining humans. [That sentence would have made a lot more sense had it mentioned that he taught chemistry.]

Herbert can "play most instruments well, but I've never taken a music lesson in my life."

"A piano was a fixture in our home, since our grandmother was a music teacher, but we never studied music."

Maxwell played college football for Alabama State, then coached the sport for one year at St. Augustine's.

Clyde, the man of many talents behind the bar, was a high school principal at one point.

By the end of the 1930's, they were singing along with Duke Ellington, then in the 1940's, Harry James, and in the 1950's, Tommy Dorsey [that was never mentioned anywhere before].

Clyde recounts the trio's success at New York's fabulous night spot of the 40's, the Copa Cabana [sic].

"We were the group that played in the lounge, where people with reservations waited to be seated. We were scheduled for two weeks. In the end, we stayed there 17 weeks and the people had to get reservations just to sit in the lounge."

Clyde not only sings and plays piano, he's dipped into a little brass, utilizing the trombone and trumpet on "Shiek Of Aribique." [sic]

But the success of the trio lies not solely in their musical talents. The thing is their attitude. After 203 years, a group of men might have soured on the world.

Not so with the Jones Brothers. Entertainment is life to them; it is entertaining people, pleasing people. "Our greatest asset," says Clyde, "is the way we deal with people. I'm a great entertainer off-stage."

There has to be some reason for the applause the trio got as it played at Dillon's last Saturday night. A reason aside from politeness or due respect to age.

People in the piano bar's immediate area were enrapted [sic] with the musicians, the way they followed each other's solos, the way the second nature arrangements followed.

Tables back and away from the group continued in idle chatted [sic] but very frequently stopped to applaud at the end of a number, or after a Herbert Jones vibraphone solo.

And spirits were up. Some of the patrons joined in to sing-along. Clyde went into his Louis Armstrong rasp-voice and hands started to clap along with the rhythm.

"I don't care if our music's only background. If people are having a good time," says Clyde, "then it was because of the atmosphere, the background, that held them here. I am a part of that background that held them here, you dig what I mean?"

The smoke gathers in wisps below the ceiling, mugs tinkle-collide on tables, the Jones Brothers' magic rises about the many-eared conversations. [Ah, Purple Prose.]

"You can't be happy until you make somebody else happy, that's the common denominator," Herbert says between sets, "and that the way the man upstairs made it. If you want a life and want to get the most out of it, you gotta live."

There is an attitude about the trio that makes their visit to Lowell fitting, for it is not unlike the Spindle City's own Jack Kerouac and his "beat" writings. There is a spirit of carefree, all-excompassing [sic] enthusiasm with life. ["Spindle City" was a nickname for the city of Lowell.]

"If I had to say there was any best time in my whole life up to this point," says Clyde, "it wouldn't be Hawaii or Billie Williams [Holiday?] or Las Vegas or any of that. It would be now, right here."

For the near future, Clyde will continue his piano-bar performances at Dillon's


In spite of that write-up, only Clyde's name appeared in Dillon's ads from October 1976 through March 1977. Right after that, Clyde was at the Penthouse Supper Club at the Boston Playboy Club, playing piano for the lunch crowd. (Why is there a lunch crowd for a supper club?)

On March 27, 1980, the Harriet Tubman House in Boston held a Hi Hat Night to recreate the former nightclub. The Jones Brothers were there, as was the Sabby Lewis Quintet.

All was quiet again until 1986, when the Jones Brothers ("a vocal harmony trio who have been likened to the Ink Spots") and Toni Washington appeared at the Nightstage in Boston.

The last performance of the Jones Brothers took place at a benefit at Shattuck Hospital in Jamaica Plain in Boston at an unknown date in 1987, probably late in the year.


At some point in 1987, Dan Kochakian gathered together all six of their released recordings, plus tapes of the songs they'd recorded in Nebraska in 1969, and had them all released on the Whiskey, Women, And... label (in conjunction with Jonas Bernholm's Mr. R&B Records in Sweden). The LP, containing 19 songs, was called Stop The Sun, Stop The Moon (a song the Blue Harmony Boys had sung back in 1933).


And then, the Jones Brothers were no more. On March 14, 1988, Herb Jones passed away, from cancer, in Boston. His obituary, in the March 18 Boston Globe, said that he'd originally played guitar with the group, but switched to the vibes after a couple of years. It also said: "Local performances in their early years included engagements with Duke Ellington's band at the Ritz-Carlton roof, with Lionel Hampton at Wollaston Beach, at the Hi Hat and Connolly's in Boston, at Nantasket Beach, and at clubs in Lynn, where Mr. Jones also worked as a tailor until he and his brothers could live from their earnings as musicians."

Sadly, on July 16, 1988, Clyde Jones also passed away. His death notice mentioned three daughters (Michelle, Toni, and Desi), but not Clyde, Jr., who had died in 1984.

Max Jones, the oldest of the Jones Brothers, was also the last to die; he passed away on September 17, 1990.

Every once in a while, a group comes along that I wish I'd been able to see in person; the Jones Brothers was one of them. Not every singer can be an Entertainer; the Jones Brothers contained three of them.


Special thanks to Dan Kochakian.



THE JONES BROTHERS

MAJESTIC
1038 (Oooh! Look-a There) Ain't She Pretty / A Hundred Years From To-Day - 5/46
1039 Them There Eyes / I Wanna Be Loved Like A Baby - 5/46

GOLD MEDAL
952 My Wild Irish Rose / "Junie" Boy - 3/49

WHISKEY, WOMEN, AND...
KM-708 Stop The Sun, Stop The Moon - 87
It Only Hurts For A Little While *
Stop The Sun, Stop The Moon *
Little Girl, Most Anything You Do *
Won't You Come Home, Bill Bailey *
Echo Of The Vibes *
Canadian Sunset *
Everyday I Have The Blues *
(Oooh! Look-A There) Ain't She Pretty [the Majestic master]
A Hundred Years From To-Day [the Majestic master]
Cherokee **
Moonlight In Vermont **
The Hut-Sut Song **
Back Home Again In Indiana **
What's New **
Along Comes The Jones Brothers **
My Wild Irish Rose [the Gold Medal master]
I Wanna Be Loved Like A Baby [the Majestic master]
Them There Eyes [the Majestic master]
"Junie" Boy [the Gold Medal master]

* recorded on 11/18/69 at station KRVN in Elwood, Nebraska
** recorded late 1960s at station KRVN in Elwood, Nebraska





Unca Marvy's Home Page
More Articles