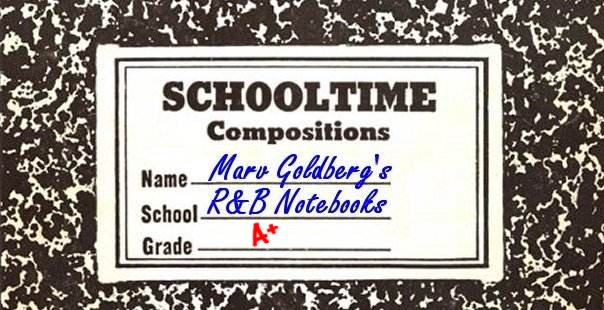 Rollee McGill
By Marv Goldberg

© 2022 by Marv Goldberg

Rollee McGill was a singer and saxophonist, who had a single hit record in 10 years of recording. He's another of those singers who seemed to make a career out of not appearing anywhere. In the years 1954 to 1962, I can only find some half-dozen ads for him. Also, the only appearances he seemed to make were in Pennsylvania and Wilmington, Delaware. On top of that, his family records are a total mess (I like digging into those for background).





Rollee Mc Gill was born on December 29, 1931 in Kingstree, South Carolina to Jessie McGill, a farmer, and Annie Brown. (Note that his father really did spell his name "Jessie" and not the more common masculine "Jesse".)

In the 1930 census, prior to Rollee's birth, the family consisted of "Jessey", "Anny" and six children: Abraham, Dorinea (should be Doretha), Izear, Andrew, Royina (Rowena?), and Nathaniel. (I've given up expecting census takers to be able to spell.)

By 1940, the cast looked like this: Jessie and Annie, with children Joseph (who was Abraham in 1930; he's Joseph Abraham and works in a sawmill), Dora (Doretha), Isaac (who's actually Izear), Andrew, Jethro (who's actually Nathaniel), Rollee, Rosetta, and Willie.

Isn't this fun? Since it's not all that important to our story, let's get this out of the way. When Jessie died in 1975, his obituary said his children were: Doretha, Rosetta, Joseph, Rollee, Andrew, and Clarence (with the four brothers all living in Philadelphia). Doretha's Social Security number had been issued in Pennsylvania, but she was no longer living there. Therefore, by 1975, Royina, Izear, and Nathaniel [Jethro] were dead. But who's Clarence? (He was the only sibling named in Rollee's obituary.) Clarence McGill was born in 1937, so why wasn't he in the 1940 census? My only conclusion is that he's the one identified as "Willie" (who's never heard of again), although their ages are two years apart. I get the feeling that Annie wasn't very good with names or with math (or with telling a one-year-old child from a three-year-old).

In fact, there could be a reason for this. Jessie was, as I said, a rural farmer and education was probably not high on the family's to-do list. Both Izear and Joseph Abraham were illiterate and signed their WW2 draft registrations with an "X". (Izear's name was printed on the card, by the person at the registration site, as "Izear (T.J.) McGill".) Illiteracy was grounds for exemption from the draft. Andrew could write his name, but it was a scrawl.

I tend to get carried away with these things, so onward to Rollee. His obituary said that he'd moved to Philadelphia when he was 14; that would be around 1945. This is important, because by then he'd been thoroughly exposed to southern music and, it has been pointed out, his recordings from the 1950s don't sound like someone who'd grown up with northern urban music. Nothing ever said why he (and at least four of his siblings) went north. His parents remained in South Carolina (at least his father died there; there's no death record for his mother).

In August 1948, Rollee's brother, Nathaniel, was cut up in a knife fight in Florence, South Carolina. The report said that he was hospitalized in serious condition. He might have died, since there's no further record of him anywhere. Actually, other than a couple of obituaries, this is the only newspaper mention of any of Rollee's siblings.


The first time we hear of Rollee McGill is when he played Philadelphia's BR Club in October 1954. While his band was originally called the Rhythm Rockers, every ad seems to have a different name for them (and, of course, none of the band members was ever named). The BR ad billed them as "Rollie [sic] McGill & His Big Band". (Note that, in 1954 and 1955, there was Eddie Winters & The Rhythm Rockers, as well as Clyde Terrell & His Rhythm Rockers, both in the Philadelphia area.)

Rollee's name was spelled "Rollie" at least half the time. I won't make a big deal out of it.

In late 1954, Rollee hooked up with Herman "Piney" Gillespie, who owned Piney Records in Philadelphia. (Also a songwriter, he'd pen the Turbans' "Sister Sookey" and "I'll Always Watch Over You", the Keystoners' "Magic Kiss" and "Sleep And Dream", and Fay Simmons' "Whim, Wham, Whop".) Rollee and the band (on the label as the Rhythm Rockers) recorded "There Goes That Train" and "You Left Me Here To Cry" for Gillespie, supposedly in New York. It seems to me like there'd be plenty of places they could have recorded in Philadelphia without incurring the cost of taking the whole band to New York (but that's why no one will let me own a record company). At the same time, they waxed two instrumentals, "Helena Mambo" and "The Rocker's Shuffle".


Gillespie released "There Goes That Train" and "You Left Me Here To Cry", on his Piney label in early 1955. "Train" immediately started making noise in Philadelphia, but I have to say that I really don't like it. I've always found it annoying because it sounds like he's trying (and failing miserably) to sing a duet with himself. I can see a duo like Robert & Johnny doing a great job with the song.

And that explains why I'm not a record reviewer. The March 19, 1955 Cash Box told us:


Joe Martin, Mercury Records, tells us they have purchased "There Goes That Train" by Rollee McGill from Piney Records, Philadelphia. Platter kicked up a fuss in the Philly area and Mercury made tracks to grab it. We hear that RCA Victor is covering the tune.


And they did. Maymie Watts covered the song on RCA's Groove subsidiary. It's a pretty close copy of Rollee's version, so my comments above hold. Not only that, but Mercury rushed out an instrumental version by Buddy Morrow. A better version was done by the Trebelaires, on Nestor, in 1956.

That same March 19 issue of Cash Box reported that Mercury had signed Rollee. At the same time, they'd signed Kitty White (real name: Jean Bilbrew; she'd been the lead of the group that had backed up Ernie Andrews, as the "Drifters", on London and was also the singer who did the "Crawfish" duet with Elvis Presley in "King Creole").


Mercury reissued the Piney songs in March 1955, however, this time the label didn't mention the band's name (nor would any other Rollee McGill records until 1977).

The March 26 editions of both Cash Box and Billboard reviewed the record:


There Goes That Train (CB; B+): Here's a sleeper that should be watched very carefully. It is a slow blues done very well by Rollee McGill. Deck has all the merits that might give it the impetus to really take off. McGill gives it an extremely effective reading.

You Left Me Here To Cry (CB; B): McGill sings a similar piece of material effectively but which doesn't come with the same impact. Ok but routine.

There Goes That Train (BB; 77): Mercury thought so much of this disk they bought the master from Piney. McGill sings with plenty of heart on a relaxed, attractive blues. The label is pushing it; so the platter should get plenty of exposure.

You Left Me Here To Cry (BB; 75): Mercury's new r.&b. artist has a quietly effective vocal personality. He wraps up a weeper here with subtle emotional impact. McGill, incidentally, penned the tune and the flip ditty.


Now that Mercury had signed Rollee, they gave him a recording session. This was held on June 8, 1955, in Los Angeles, using studio musicians (including drummer Peppy Prince). The songs were: "In My Neighborhood", "Rhythm Rockin' Blues", "Blue Melody Moon", and "There's Madness In My Heart". Why was the session held in Los Angeles? I have no idea, since there's no hint that he ever appeared anywhere in California (or anywhere west of Pittsburgh, for that matter). Also, why wasn't his band used?


With nothing much seemingly happening with "There Goes That Train", Mercury rushed out "In My Neighborhood", backed with "Rhythm Rockin' Blues" later in June. Cash Box reviewed them on July 2:


Rhythm Rockin' Blues (B): Rollee McGill drives a rocking jump side with [I think they meant "which"] moves emphatically. Deck has the zest, enthusiasm, and big beat to excite the kids. Look for good reaction to this one.

In My Neighborhood (B+): McGill backs with a slow rhythmic country blues with a romantic lyric. Pretty wax with much appeal. This side could step out as it has the warmth and melodic punch that made "Pledging My Heart" [sic] such a big seller.


I don't know where it had been all this while, but it took until August 6 for "There Goes That Train" to enter the national charts. On that date it was #10 on Billboard's Most Played By Jockeys list (for only the single week). It took another month for it to appear again: on September 3, it was #10 on the Most Played In Juke Boxes list (once again, for only a week). It never made the Best Sellers In Stores list, meaning that people listened to it, but weren't in a hurry to buy it. This was Rollee's only national hit. The only locality where the song seemed to do well (probably because of Rollee's southern sound) was New Orleans. As far as hits go, this was nothing much to write home about, but consider all the songs that never made it that far.


In October 1955, Mercury issued "Blue Melody Moon", coupled with "There's Madness In My Heart". They were reviewed in the October 29 editions of both Billboard and Cash Box:


There's Madness In My Heart (BB; 77): McGill and his rhythmic backing are much more effective than the material, but this torcher stands a good chance on the strength of the performance.

Blue Melody Moon (BB; 73): McGill does a great job on this fancy, romantic tune which, however, lacks any outstanding qualities.

There's Madness In My Heart (CB; B+; also listed as a Best Bet): Rollee McGill offers a warm reading of a rhythmic blues ballad. Easy reading of the melodic floater comes through nicely and should grab strong sales

Blue Melody Moon (CB; B): Backing is another slow, pretty ballad offered in McGill's effortless style. Pleasing wax.


Not everyone agreed. The "Off The Records" column in the December 10 Los Angeles Mirror-News said:


WEEK'S WORST - "Blue Melody Room [sic]" - Rollie McGill (Mercury) - Mushmouth is pretty awful. ["Mushmouth" describes a person who speaks indistinctly.]


On November 17, 1955 Rollee and his band were at Town Hall (Philadelphia), backing up the Sensations (managed by Kae Williams) and Ray Charles. On December 5-11, "Rollee McGill's Orchestra" (plus Buelah [sic] Frazier) were at Mattero's "T" Bar in Milmont Park, Pennsylvania.

Rollee's second Mercury session was held in New York, on January 24, 1956. The four songs were "Oncoming Train", "I'm Not Your Square", "Come On In", and "A Moment Of Love". He's presumably backed, once again, by studio musicians.


Mercury released "Oncoming Train" and "I'm Not Your Square" in February 1956. "Oncoming Train" was a follow-up to "There Goes That Train" with the same ridiculous attempt at singing a duet with himself. On top of that, the lyrics are pretty dumb.

In the March 3 Billboard, Mercury listed a number of artists who'd be switched over to their Wing subsidiary. These included Buddy and Ella Johnson, Red Prysock, the Penguins, Sugar & Spice, the Griffins, and Rollee McGill. While all those other artists had Wing releases, in Rollee's case, it never happened.

"Oncoming Train" and "I'm Not Your Square" were reviewed in the March 10 Cash Box (both receiving a "B"):


Oncoming Train: Rollie McGill sings a slow, rhythmic blues telling of his impatient waiting for that oncoming train carrying his baby to him. McGill sings with deep feeling. OK deck.

I'm Not Your Square: McGill tells his babe off, in a rhythmic slow beat wax. McGill handles the fish beat in good style. Good coupling.


The week of May 21, "Rollee McGill and his Rock and Rollers" appeared at the Rock 'n' Roll Club in Pittsburgh, along with the Cleftones.

The June 23, 1956 Cash Box had a blurb about DJ Ulysses Kaiser "Kae" Williams (of Philadelphia's WHAT). It said he was the manager of the Sensations, the Soul Satisfiers, Jimmy Young, Nickie Lee, Solomon Burke, and Rollee McGill.


Rollee's last Mercury record was "Come On In", backed with "A Moment Of Love", issued in July 1956. It was reviewed in the August 18 Billboard:


A Moment Of Love (76): The warbler wraps up a tender blues with sincere feeling and strong emotional impact.

Come On In (75): McGill sings the blues with charm, earthy vitality and an insistent beat.


Finally venturing out of Pennsylvania, the "Rollie McGill Orchestra" appeared at the Baby Grand Cafe in Wilmington, Delaware. They were only advertised on December 20-22, 1956.



He isn't heard of again for nearly a year, when the "Rollee McGill Quartet" appeared at The Lounge (Allentown, Pennsylvania) in late September 1957.


Sometime in the fall of 1957, Rollee recorded a long song called "People Are Talking" for Kae Williams' Kaiser label. At around five and a half minutes, it was split into a part 1 and part 2.



I suppose it showed promise, since Williams got Cameo to re-issue it in November 1957. It wasn't reviewed. (This was the start of a trend; no subsequent Rollee McGill records would be reviewed until 1964.)


But at least Rollee had a #1 hit. Well, kind of. He was the sax player on the Silhouettes' "Get A Job". While he's good, everything about the record is overpowered by the vocals and lyrics (I actually had to go back and listen to the song to remind myself that there was a sax solo). He really does a great job on the flip, "I Am Lonely".


Kae Williams owned another Philadelphia label, Junior. Sometime in early 1958, Rollee recorded four sides for them in New York: "I'll Forgive You Baby", "Let's Go" (an instrumental), "Go On Little Girl", and "Ain't Going Steady Anymore" (with a Hammond organ, which Rollee himself might be playing). These were released in sometime in 1958. Sadly, the ad for the record spelled "Kae" as "Kay" (if you can't trust your own company to get it right, whom can you trust?)

In mid-1958, Rollee did some recording, in New York, for Philly's Chelsea label. The three known songs are "Night After Night", "She's So Fine", and "That's My Girl". At the same time, he recorded "Who Are You" and "She's So Lovely", both credited to Rollee McGill, with vocals by Sunny Fulton. Nothing else equates Sunny Fulton with Rollee, so I don't know if he was a member of the band or just someone that Rollee was backing. I believe the latter is true, because Rollee wrote the first three songs and Sunny wrote the ones with his vocals. All these songs have a powerful, but unknown, group.


The first Chelsea release was "Night After Night", paired with "She's So Fine" in late 1958. This was followed, in early 1959, by the two Sunny Fulton sides, "Who Are You" and "She's So Lovely".


Sometime in early 1959, Chelsea reissued "Night After Night", this time placing "That's My Girl" on the flip side.

It's been a year and a half since we've seen Rollee appearing anywhere. "Rollie McGill & His Quartet" were advertised as coming to the Hi-Hat (Pittsburgh) on April 6, 1959. However, the act there on that date was tenor saxman Johnny "Spider" Smith.

We'll have to wait another year until Rollee performs again (or, at least, until we're told that he's going to). On May 6, 1960, Rollie McGill and his orchestra were due to play for the Belvedere Fire Company's annual ball in Wilmington, Delaware.

Rollee finally got to Pittsburgh's Hi-Hat in May 1960. He was written up in the May 17 Pittsburgh Post Gazette as "Rollee (Night Train) McGill and his Rock and Rollers, who record on the Blue Note label...." I have no idea what that was about, since there don't seem to be any releases on Blue Note (which was primarily a jazz label).

Rollee held a session at Regent Sound Studios in New York on December 13, 1961. The only known recording was the instrumental "Cry For Happy", which was never released. The reason for the session is unknown.


In April 1962, Rollie McGill and his All Stars appeared at Spider Kelly's in Philadelphia. This is the last Rollee McGill appearance I can find.


Presumably not making that much money in the music field, Rollee began working as a machinist for the Wayne Automation Co. of Norristown, PA in the early 1960s; he'd remain with them for the next 33 years.

But he didn't give up on music altogether. On December 14, 1963, he recorded six sides for the local Landa label: "Come Home", "You Can Keep It", "Table For Two", "Introduce Yourself", "Goin' Down South", and "Someday". Most of these show that he was listening closely to Sam Cooke.


It took Landa nine months to release "Come Home", coupled with "You Can Keep It". These Soul sounds were released in September 1964 and reviewed in the October 10 Cash Box:


You Can Keep It (rated a Best Bet): Rolle [sic] McGill lashes out in true r&b fashion on this vibrant, solid-beat affair. It's slickly done and could corner both pop and r&b markets. The kids'll like it.

Come Home (B+): Slow and funky r&b wailer.


One more recording session. Sometime in 1965, Rollee recorded "Fire'er" and "Wild Play Girl" for the Riff label, owned by our old friend Herman "Piney" Gillespie. Both sides were written by Gillespie and were released that same year. I've never heard these (I'm told they're in the "Funk" genre), so I don't know what "Fire'er" is supposed to mean. Both labels contain the strange and incomprehensible sentence "From the Book the wind Blown" [their capitalization].

The Florence, South Carolina Morning News of October 20, 1975 noted the passing of Rollee's father, Jessie McGill. The obituary said that he was the widower of Annie Bell McGill, but I can't find any record of her death. It names six children: Mrs. Doretha Singletary of Kingstree, Mrs. Rosetta Gregory of New York, Joseph, Rollee, Andrew, and Clarence, all of Philadelphia.


In 1977, Kae Williams reactivated his Kaiser label and reissued the 2-part "People Are Talking". On the label, Rollee's band was referred to as the Whippoorwills, but there was never anything contemporary referring to them as such. As I said at the beginning, each ad seems to call the band something different.

In the 1990s, Rollee appeared as saxophonist with the Earl Rice Trio in Philadelphia. However, that was only mentioned in Rolle's obituary; there was nothing in any of the Trio's ads mentioning him. The only Philadelphia appearance I can find for them was at The Chancery, but it was a long one, lasting from October 1993 to December 1994.

Rollee's wife, Delores Moore McGill, died on April 21, 1997. His obituary said they'd been married 44 years (therefore a 1953 wedding). However, there's no trace of the marriage, and if it weren't for her being named in his obituary, I wouldn't have even known he'd been married.

Only two more mentions of Rolle. The first came in the October 22, 1999 Philadelphia Inquirer:


Rollee McGill, 68, of the 6800 block of North 16th Street, Philadelphia, was charged after police saw his car nearly strike the median and then another car in the 4500 block of West Chester Pike, Newtown Township, at 3:01 a.m. Sunday [October 17]. He registered 0.184 percent blood-alcohol content on a breath test.


The Internet tells me that a blood-alcohol level of 0.100 is legally drunk in every state.


Also in 1999, Bear Family released a CD (Rhythm Rockin' Blues) with every one of his recorded songs (including known unreleased ones), with the sole exception of "She's So Fine", the original flip of "Night After Night". Also not included were the two with Sunny Fulton vocals, although Rollee was on the label as the primary artist.

I haven't mentioned this before, but Rollee was a prolific songwriter. He gets sole writer credit for all Piney, Mercury, and Chelsea sides. A couple of the songs were written with Kae Williams ("Let's Go" and "Go On Little Girl") and two with Walter Rayfield ("Come Home" and "You Can Keep It").

Rollee McGill died on October 11, 2000 in Philadelphia. Since nothing else ever gave any personal details about him, here's the full obituary (from the October 18 Philadelphia Daily News):


Rollee McGill, a tenor sax player and band leader, died last Wednesday. He was 68 and lived in West Oak Lane.

McGill's band, Rollee McGill and the Whipporwills, recorded his signature song, "There Goes That Train", in 1955. He also wrote and sang other numbers, such as "People Are Talking". Over the years he recorded with numerous artists.

He was still playing engagements in recent years as a featured performer with the Earl Rice Trio. For 33 years he worked a day job as a machinist at the Wayne Automation Co. in Norristown [Pennsylvania].

Raised in Kingstree, S.C., he came to Philadelphia at age 14 and immediately took up the sax. He also was a self-taught organist.

Survivors include two sons, Danny Moore and John Brown, two daughters, Alveda Jones and Charlene McGill; a brother, Clarence McGill; seven grandchildren; and six great-grandchildren. His wife of 44 years, the former Delores Moore, died in 1997.


So, what can we say about Rollee McGill in summary? Not much, really. He had a nice voice, but really didn't make a dent in the music scene. He must have been employed a lot more than I can account for based on ads, but seemingly chose venues that didn't advertise.


Special thanks to Victor Pearlin, Ron Costa, Marion Beach, Val Shively, and Chuck Dabagian.


ALL ARTIST CREDITS ARE "ROLLEE McGILL", UNLESS OTHERWISE NOTED

PINEY (Rollee McGill & His Rhythm Rockers)
104 There Goes That Train / You Left Me Here To Cry - 55

UNRELEASED PINEY
Helena Mambo (I) (recorded late 1954)
The Rocker's Shuffle (I) (recorded late 1954)

MERCURY
70582 There Goes That Train / You Left Me Here To Cry - 3/55
70652 In My Neighborhood / Rhythm Rockin' Blues - 6/55
70725 Blue Melody Moon / There's Madness In My Heart - 10/55
70807 Oncoming Train / I'm Not Your Square - 2/56
70914 Come On In / A Moment Of Love - 7/56

KAISER
390 People Are Talking, Part 1 / People Are Talking, Part 2 - fall 57

CAMEO
119 People Are Talking, Part 1 / People Are Talking, Part 2 - 11/57

JUNIOR
392 I'll Forgive You Baby / Let's Go (I) - 58
396 Go On Little Girl / Ain't Going Steady Anymore - 58

CHELSEA
529 Night After Night / She's So Fine - 58
530 Who Are You / She's So Lovely [vocals by Sunny Fulton] - early 59
531 Night After Night / That's My Girl - 59 (label credits "Rollie McGill")

SESSION FOR UNKNOWN REASON
Cry For Happy (I) (recorded December 13, 1961)

LANDA
702 Come Home / You Can Keep It - 9/64

UNRELEASED LANDA
Table For Two (recorded 12/14/1963)
Introduce Yourself (recorded 12/14/1963)
Goin' Down South (recorded 12/14/1963)
Someday (recorded 12/14/1963)

RIFF
218 Fire'er / Wild Play Girl - 65

KAISER (Rollee McGill & His Whippoorwills)
1097 People Are Talking, Part 1 / People Are Talking, Part 2 - 77

BEAR FAMILY
BCD 15926 - Rhythm Rockin' Blues - 1999
There Goes That Train
You Left Me Here To Cry
Helena Mambo - unrel Piney
The Rocker's Shuffle - unrel Piney (I)
Blue Melody Moon
There's Madness In My Heart
In My Neighborhood
Rhythm Rockin' Blues
I'm Not Your Square
A Moment Of Love
Come On In
Oncoming Train
People Are Talking (Part 1)
People Are Talking (Part 2)
Let's Go
I'll Forgive You Baby
Go On Little Girl
Ain't Going Steady Anymore
That's My Girl
Night After Night
Cry For Happy
Table For Two
Introduce Yourself
Goin' Down South
Someday
Come Home
You Can't Keep It
Fire'er
Wild Play Girl




Unca Marvy's Home Page
More Articles