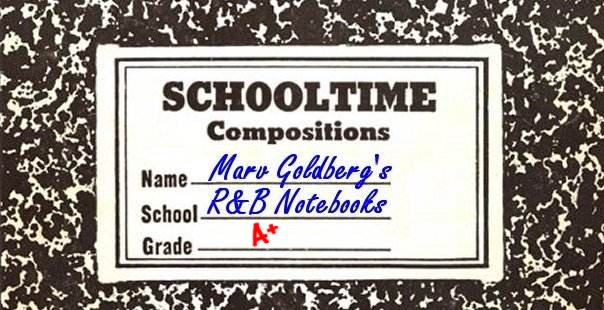 Browley Guy
By Marv Goldberg

© 2021 by Marv Goldberg
Browley Guy was possessed of a wonderful rich baritone voice, which seemingly got him nowhere. In his entire career, I can find only a single appearance advertisement. Strangely, it was in New York City, although he was from Chicago.

NOTE: "Browley" could be (and was) spelled in many interesting and inventive ways in newspapers. I'll just put what they have in italics and not bother with [sic].

ANOTHER NOTE: Much information about Chicago record companies and musicians has been gleefully plundered from Robert Campbell's Red Saunders Research Foundation site.




Browley Edison Guy, Jr. was born on June 16, 1922, in Chicago, to Browley E. Guy, Sr. (a cook on a railroad) and Elizabeth Hazel "Lizzie" Brown. His only sibling was older brother Julius Arthur "Slim" Guy, born on November 14, 1918; we'll meet him again later.

You'll read everywhere that Browley graduated from Chicago's Wendell Phillips High School in 1936. In fact, Briley E. Guy is on the list of June 1940 graduates from Chicago's Du Sable High School (as printed in the June 23 1940 Chicago Tribune). Since he was born in 1922, he would only have been 14 in 1936.

We don't hear of Browley Guy again until he registers with the draft in June 1942. He was 20, unemployed, and living with his parents (as was Julius when he'd registered in 1940).

I don't know if Browley was drafted or enlisted, but he ended up at Fort Huachuca in Arizona, a facility that was used to train black troops in World War 2 (nearly 15,000 were stationed there). Although we don't hear of him performing anywhere up to this point, his talent got plenty of workout at Huachuca. Here's who he shared the base with (probably not an exhaustive list):


Eddie Parton of the 3 Riffs was there at the same time, although their names were never mentioned together. Also there were Orlando Roberson (vocalist with the Claude Hopkins Orchestra), Fayard Nicholas (of the Nicholas Brothers), Austin McCoy (pianist), Eugene Ware (who'd been with Duke Ellington both as a trumpeter and as part of the comedy trio "Pot, Pan, And Skillet"), Nyas Berry (of the Berry Brothers), Maceo Anderson (of the 4 Step Brothers), Eugene Jackson ("Pineapple" in the silent "Our Gang" movies), Irving Ashby (guitarist with Lionel Hampton), Call Cobbs (pianist), and Emmett "Babe" Wallace (the "villain" in the movie "Stormy Weather"). The fort's USO show coordinator was Chauncey Lee, a classical guitarist and uncle of the Ink Spots' Charlie Fuqua.


Browley is first mentioned in the September 10, 1943 Apache Sentinel (the weekly newspaper printed at the fort). The article talked about a show ("Swinging In Cadence") put on by the 37th Special Services Company on September 1 and 2. "The musical interludes by the Company orchestra and choral group were particularly pleasing. Pvt. William O. Smith's composition Tired Of Travelin' sung by Pvt. Browley Guy who wrote the lyrics and the chorus under Pvt. John R. Jones was the musical highlight of the show."

A different column in the same paper said:


Pvt. Johnny Ward in a chef's hat and coat played the spoons, after which "The Green Grass Grows All Around" and "The Turkey In The Straw" were rendered by the quartette, made up of Pvts. Brawley Guy, soloist, John Wilson, Howard Roberts and Daniel Seymour. "The Farmer In The Dell" turned out to be a real square dance, by cracky. "Tired Of Traveling" was mellowed by Brawley and the Reveillers, and followed by a band selection.


On September 12, 1943, Pfc. Brawley Guy, part of the 37th Special Service Company, sang in a show at the USO Club. The September 17 Apache Sentinel said of him: "widely heralded vocalist of the orchestra, was in his usual form in singing the first two numbers presented by the band ["Night And Day" and "When The Lights Go On Again"]." Considering that this was a publication of an army base, I'm confused as to why he's sometimes referred to as "Pvt" (private) and sometimes "Pfc" (private first class). If he'd had a promotion to Pfc, he shouldn't have been referred to as Pvt after that.

The October 1, Apache Sentinel noted that Browley was one of 15 men transferred to the Detachment Medical Corps at the Station Hospital. I don't know what his specialty was; he might have been a medic.


The December 10 Apache Sentinel had a photo of Pvt. Guy Broley singing "Arizona" in the "G. I. Rhapsody" show. "He surprised theatre-goers by revealing a voice of such sweet fluidity that he is mentioned in superlative terms by everyone."

That show did so well that it was presented at the University Of Arizona's auditorium on December 29. He was still in the write-up (Arizona Daily Star of December 19) as Guy Broley, but it mentioned others in the show as Fayard Nicholas, Eugene Ware, Maceo Anderson, Orlando Roberson, Austin McCoy, and Emmett "Babe" Wallace.

The paper said: "Most brilliant number of the revue is 'Arizona' in which the whole cast of 35 people, portrayed as lounging around a western ranch-house, sing 'Arizona,' and do a jitterbug dancing skit." Proceeds from the ticket sales would be used to better the Fort Huachuca recreation rooms.

The December 30 Tucson Citizen, in reviewing the show, said: "The best routine of the evening came at the opening of the second act, in a Western motif scene. WACs and soldiers, colorfully dressed Western style, formed a beautiful chorus background, as Pvt. Broley Guy sang a Ft. Huachuca original, 'Arizona', and [Eugene] Ware did another, 'Yipee'."

On March 12, 1944, he was in the "Hour Of Charm" at the base's Service Club No. 2. The March 17 Apache Sentinel said: "The first half of the program was delightful to listen to. That is the only fitting description of the crooning voice of Guy Browley. The addition of his quartet and the guitar accompaniment brought musical color to the singing." While he's sometimes part of (or backed by) a group, when members are named, they're always different.

March 19 found him leading the Fort Huachuca Quartet in a program at the Mt. Calvary Baptist Church of Tucson.


Sometime in May 1944, Pfc. Brawley Guy was one of a group of soldiers and WACs who received a music certificate indicating that he was now a Qualified Song Leader. Emmett Wallace received one at the same time.


On May 30 (said the June 2 Apache Sentinel) "Pvt. Guy Browley and his hospital aggregation gave a program" at Service Club No. 1. That same paper said that on May 27, "Civilian ranchers living within the environs or in the vicinity of Fort Huachuca were honored Saturday night at the Officers' Lakeside club..." Browley was part of the entertainment in the Male Chorus.

I shouldn't have been surprised to find an unintelligible gossip-column-style blurb in the Apache Sentinel; on June 30, 1944, they printed this:


The Cats of Post SS would like to mash tubs of thanks on Pvt. Browbeaten Guy, Pvt Flickfinger Fleet and Pvt. Hot Foots Ricker for coming along with us and lending a hand in putting the show over. Great people!" Now you know.


Here's one I didn't see coming. The same June 30 paper mentioned an "informal cabaret dinner party" given by the sergeants of the 335th Station Hospital. "Leading the Station Hospital orchestra was Sgt. Bill White, trumpeter. Guy Broley, popular vocalist, played the base [sic] violin, and George Hall, drummer, was vocalist of the evening." Was the performance supposed to be a parody? This is the only time that Browley was mentioned as playing any instrument.


The July 7 Apache Sentinel printed a photo (circulated widely to other papers) of six soldiers from the base on the 5th War Bond Cavalcade tour, called the "Hollywood Victory Varieties". No itinerary was given, other than that they went to a number of towns and cities in Arizona.

That was the last mention of Browley Guy in the army. Actually, other than record reviews, you've just read more newspaper mentions than he'd ever get once his professional career started.


We don't hear of Browley again until April 1946, when the April 6 New York Sun said "Smalls' Paradise in Harlem opens a new revue tomorrow night. The revue, 'Swingaroo,' will present the Beachcombers, Marie Sayles, Browley Guy, Phillips & Wall, George Wiltshire and the customary dancing line. Herman Flintall and his band will play for the show and for dancing." However, they were jumping the gun; something else entirely was in the Smalls' ad for that date. The "Swingaroo" revue didn't open until April 27. [By the way, since I'm always mentioning revues, they're defined as a series of songs, dances, skits, etc., not tied together by any plot, as a musical would be.]

There are "Swingeroo" ads from April 27, May 4, May 11, and June 1, all mentioning Browley. They didn't seem to advertise on May 18 and May 25. In his whole career these were the only ads for Browley Guy. Period. Not a single one from his native Chicago.

The June 1 Pittsburgh Courier said: "Speaking of singers, Browley Guy, who's doing his stuff at Smalls', has one of the best male voices this side of Billy Eckstine. His next job will be the Bali in Washington [D.C.], where one will get you ten he turns into a sensation." However, Bali ads from June 1 through August 15 don't show him appearing there. Whether or not he ever made it to the Bali, this is the last time he was ever mentioned as appearing anywhere.

Said Robert Campbell (of the Red Saunders Research Foundation): "The absence of advertisements for Browley Guy suggests he wasn't doing so well in the clubs. I suspect he was appearing on occasion as an unadvertised extra act at [Chicago's Club] DeLisa (this happened to Joe Williams before he became a bigger name)."

On November 5, 1946, Browley Guy sang "Night And Day" nicely, as a contestant on the Arthur Godfrey Talent Scouts radio show, but he lost to comedian Betty Reeves. The week before, the Ravens had sung "My Sugar Is So Refined" and lost to a soprano. He then disappears for a year.

The September 13, 1947 Billboard announced that Browley Guy was now recording for Chicago-based Miracle Records, only a year old at this point. Leo "Lee" Egalnick was its president, with Lew Simpkins as his partner. Presumably Egalnick and Simpkins saw him at some local club. From the Red Saunders Research Foundation:


Miracle was a typical post-World War II independent operation. The company focused its recordings on a particular niche market, the African-American community, and released a variety of rhythm and blues recordings that sounded fresh and new next to the tired "Bluebird Beat" that the majors were putting out. Unlike Aristocrat - a similar Chicago independent that arose a few months later - Miracle did not record the deep Mississippi Delta style blues that was growing in appeal in the city. Instead the company put out balladeers, rhythm instrumentalists, and uptown blues singers. Miracle's recordings represented an era when jazz, rhythm and blues, and pop were not so carefully divided into different musical camps. Jazz musicians were viewed as entertainers as well as artists - as part of the same African American recording world that was producing ballads, blues, jive, and rhythm numbers.


Miracle first recorded Browley in August 1947, as part of a Sonny Thompson session. His three songs were: "Out Of Nowhere", "I Live To Worship You", and a third, unknown, title. With his smooth baritone voice, a lot was expected from him, but none of these were ever released. In fact, out of some 15 known titles Browley made for Miracle, only four would ever be issued.

Along the way, Browley put together a vocal group, the Skyscrapers. Seemingly as secretive as the rest of his career, not one member's name was ever disclosed anywhere. (And, presumably, membership changed over the years.)

On October 23, 1947, as part of a session featuring a band put together by saxophonist Eddie Chamblee, Browley and the Skyscrapers recorded "Certain Other Someone", "On The Blue Side", and "Knock Me A Zombie". "Zombie" was also recorded by the 4 Shades Of Rhythm for Detroit's Sensation label around December 1947, but not released.


Miracle released "Certain Other Someone" in December 1947, backed with Chamblee's "Last Call" (which had been recorded at the same session).

There were three more Miracle session in 1947 (remember, the second Petrillo Ban had been announced for January 1, 1948; since union musicians were forbidden to record during this strike, record companies were stockpiling as many masters as possible).


On November 27, 1947, there was a session with a band composed of pianist Sonny Thompson, saxophonist Eddie Chamblee, and the Sharps & Flats (Thurman "Red" Cooper, drums; Arvid Garrett, guitar; and Leroy Morrison, bass). Browley and the Skyscrapers recorded "Man From Timbuktu", "Just Can't Fool Myself", and "That Gal Of Mine". On their own, the musicians did "Long Gone, Part 2". The biggest disappointment for me here was "Man From Timbuktu", which was a great jive number, but went unreleased by Miracle. From the Red Saunders Research Foundation:


For today's listener, the lounge ballads of the late 1940s are the only items that have badly dated, and lounge ballads, crooned sweetly, were Guy's specialty. He didn't treat slow standards much better. But when Miracle let him do a jump, he and his mates in the Skyscrapers were more than bearable. "Knock Me a Zombie" is a hip late Swing number (complete with a little Swing scatting, and a reference to Duke Ellington on the jukebox). Unfortunately it is one of just two such pieces that Miracle recorded. The other jump, which celebrates the "Man from Timbuktu" (who, despite his exotic origins and large shoe size, wears a "zoot suit with a reet pleat"), was left in the vault.


On December 7, 1947 the Skyscrapers re-recorded "Just Can't Fool Myself" (although it was the first version that was ultimately issued). Additionally, Browley recorded a solo: "For The First Time".

Finally, on December 24, 1947, in a session with Sonny Thompson and the Sharps & Flats, Browley did another solo: "Tears Follow My Dreams". The musicians recorded the instrumental "Moon Is On My Side".


Billboard reviewed "Certain Other Someone" in their January 3, 1948 edition, rating it a 67: "Fair ditty. Vocal so-so, ork hardly there." The rating was actually better than their terrible review would have warranted.


In April 1948, Miracle issued "Tears Follow My Dreams", backed with Sonny Thompson's "Moon Is On My Side". They weren't reviewed.

In July 1948, in violation of the musicians' strike, Miracle held an Eddie Chamblee session at which Browley did the solo "I Shouldn't Care". It was never released.

In addition to his singing talents, Browley was a songwriter. On April 14, 1949, he copyrighted "My Pyramid Baby" (along with King David Bevill). Interestingly, just 10 days earlier, someone else copyrighted a song called "She's My Pyramid Baby".

As long as I've mentioned songwriting, these are the songs Browley Guy wrote (either alone or with others) that he would record over the years: "Certain Other Someone", "That Gal Of Mine", "Knock Me A Zombie", "I Like Barbecue", "Blues Train", "You Ain't Gonna Worry Me", "Watermelon Man", "You Look Good To Me", "Holdin' On", and "Do Somethin' Baby". (He may have written some of his unissued tunes also.) I'll mention some others along the way; ones he didn't record himself.


On his last Miracle session, held in May 1949, Browley was backed by a group led by violinist Leon Abbey. The recordings were reported in Down Beat on May 20, 1949, which supplied the titles (thanks to jazz violin expert Anthony Barnett for turning up this reference). The Abbey group included pianist Barrington Perry, bassist Rail Wilson, and guitarist John Goodloe. The tunes were: "Oh Marie" (which is actually the Irving Berlin song, "Marie", not the Italian standard), "You Will Remain In My Heart", "Out Of Nowhere" (which he'd also recorded at his first Miracle session), and "I've Got My Love To Keep Me Warm". All were solos and all were unissued.


In spite of the failed session, Miracle gave Browley one more try, releasing the Skyscrapers' "Knock Me A Zombie" and "That Gal Of Mine" in July 1949. These, too, weren't reviewed.

On September 11, 1950, Browley Guy, Roy Branker (of the 3 Peppers), and saxophonist Teddy "Mr. Bear" McRae copyrighted "That's What I Thought You Said" (not the song that had been recorded by the Cats & The Fiddle a couple of years previously).

In July 1951, still looking for that one break, Browley entered the Chicagoland Music Festival. However, when the finalists assembled on August 25, his name wasn't among them.

The May 24 1952 Cash Box noted that Lew Simpkins, former partner in Miracle, had signed the Guy Brothers to his new States Records (a subsidiary of United). From the Red Saunders Research Foundation:


United Records was founded [in July 1951] by Leonard Allen, a tailor and neophyte in the record business, and Lew Simpkins, who had previous experience working a&r at Miracle and then Premium, two labels he ran with Lee Egalnick. When Premium was going broke in June 1951, Simpkins was itching to stay in the record business; he talked his friend Allen into getting involved and into providing the initial seed money for the operation.

Miracle was a hit-making label, and its demise will forever remain a mystery. Lew Simpkins took over a good portion of the Miracle artist stable and signed them to United and States: Tab Smith, Robert Anderson, Tommy Dean, Jack Cooley, Memphis Slim, Eddie Chamblee, Terry Timmons, and Browley Guy.


Who were the Guy Brothers? If you remember, Browley had a brother, Julius "Slim" Guy; this would be their only known pairing. Sometime in February 1952, the Guy Brothers had recorded "Wrong Wrong", "Marie", "Cool Cool Road", and "I Like Barbecue".


In June 1952, States issued "I Like Barbecue" and "Marie" by the "Guy Brothers and Orchestra". Per Robert Campbell: "The band on the Guy Brothers record was Red Saunders'. United/States never credited Red, because while they were using his band, or studio groups in which he participated, he was under contract to Columbia/OKeh. The likely lineup is Fip Ricard, trumpet; Harlan 'Booby' Floyd, trombone; Riley Hampton, alto sax; Leon Washington, tenor sax; Mac Easton, baritone sax; Earl Washington, piano; Jimmy Richardson, bass; and Red Saunders, drums. There is a tenor sax solo by Leon Washington on 'Barbecue.' 'Marie' features muted trumpet and trombone solos."

However, things aren't as simple as you'd suspect (they never are). "I Like Barbecue" is clearly a duet (but more about that in a bit); "Marie" is simply a Browley Guy solo (and a reprise of the song he'd done for Miracle as "Oh Marie"). The other two tracks are unreleased, so I don't know what they sounded like.

The tunes were reviewed in the June 14 Cash Box and the June 28 Billboard:


Marie (CB; "B"): The Guy Brothers and ork belt out a fast moving oldie with enthusiasm. Browley Guy handles the lead vocal dynamically as he dishes up the big bounce tune. The orking helps the boys bring in a solid deck.

I Like Barbecue (CB; "C+"): A happy novelty is harmonized by the brothers who bounce through the driving number.

Marie (BB; "68"): Brownley Guy fashions an adequate vocal on the oldie, with the ork playing quietly behind him. Disk could have used some excitement in the arrangement or a stronger beat.

I Like Barbecue (BB; "76"): The Buy [sic] Brothers have a good entry here. Ditty is a cute novelty and the boys sing it with a lot of spirit, while the ork backs them with some excitement. Could grab coin.


However, something about "I Like Barbecue" nagged at me, since I like listening to lyrics and these are pretty easy to understand. The reason I was confused is that the lyrics sung after the interplay between the brothers at the beginning of the song would make no sense if Browley were singing them. Therefore, I asked the question "Who actually does the solo parts on I Like Barbecue, Browley or Slim?" I had singer Eugene Tompkins (of the Limelighters) listen to both sides. Gene's answer: Slim has the same pitch when he talks and when he sings. Therefore, it's Slim doing the solo parts in his only known appearance on record. Could Slim have been part of the Skyscrapers? Since they were never identified anywhere, who knows?

On August 25, 1952, Browley, this time with the Skyscrapers, recorded three songs for States ("Rosalie", "Blues Train", and "You Ain't Gonna Worry Me"), backed by Paul Bascomb's band. Finally, somebody woke up the Skyscrapers: "Blues Train" has them sounding like a real group. It's jazzy, with the bass singer contributing. "You Ain't Gonna Worry Me" is also somewhat jazzy.


"Blues Train" and "You Ain't Gonna Worry Me" were issued in October and reviewed in the November 8 Billboard:


Blues Train (80): An exciting blues item with a solid beat is handed a strong reading from the singer over attractive backing by the Skyscrapers. Waxing is a potent one, and should catch juke loot.

You Ain't Gonna Worry Me (73): Guy and the vocal group turn in another good side, due more to their performance than to the material.


On the same page, "Blues Train" was listed in the "R&B Records To Watch" column, which was headed "In the opinion of the Billboard's music staff the following record has the best sales and performances potential among the rhythm and blues records received this week."


On June 29, 1953, Brownley Guy copyrighted two songs: "The Watermelon Man" and "You Look Good To Me". On June 10, he (and the Skyscrapers) had recorded them (along with "Blow Joe" and "I'll Be Seeing You") for Chicago DJ Al Benson. Says Robert Campbell: "There was a loose alliance, lasting a few months, between Al Benson and Checker before he [Benson] officially opened Parrot [Records] in the summer of 1953." Because of this alliance, the masters were probably leased to Chess Records, which released them, on its Checker subsidiary, in July.

"Watermelon Man" has someone singing a bass part. The Skyscrapers seem to be somewhere between jazz and Pop, certainly not R&B. The unreleased "I'll Be Seeing You" is pure Pop.

On July 11, Cash Box printed the most complete biography of Browley Guy ever:


Brand new release on Checker features The [sic] Browley Guy singing "Watermelon Man". Seems one day this lad, who had done nothing musically before, came up to Len Chess with a tune he had written. Len liked the song. And immediately had it put on wax. By the Guy. "Remember the men who traveled around from house to house selling watermelons?", Len asks, "Well this tune is very reminiscent of those guys," he claims.


Laugh? Cry? It's hard to decide. (And yes, I proofread that paragraph carefully, which is more than Cash Box did.)

In spite of that idiocy, Billboard stuck it in their "New Records To Watch" column on July 11:


Two excellent sides, either of which could break away. "You Look Good" has a lot of power with a distinctive wild backing and fine vocalizing while the flip is a very attractive bit of material that could catch on.


The formal reviews came a week later (July 18 Billboard):


You Look Good To Me (84): Here's an outstanding production that cold stir a lot of action. The rhythm section sets an eye-catching pattern for a nifty job by Guy and a male group. It's got a lot of bounce and could break out big. [Unless they really liked the label itself, shouldn't that have been "ear-catching"?]

Watermelon Man (82): An unusual kind of tune for the field that is really in the groove. Guy gives the lyric a big lift with his work, again backed effectively by the chorus. This side could also break. A very strong two-sided disk that has a chance to make cash registers and juke box counters hum.


On July 25, Cash Box made it the Sleeper Of The Week. Once again great reviews (although they liked "Watermelon Man" better). Didn't matter; neither ever became a hit.

Back on July 2, Brownley Edson Guy and Julius Arthur Guy had copyrighted a song called "Dad Gum Your Hide". It was copyright again on February 19, 1954 (as "Dad Gum Ya Hide, Boy"), but this time, only by Browley Guy, Jr. The song became Louis Jordan's first outing on Aladdin, in January 1954.

I can't find a copyright date for it, but BMI credits the Moroccos' "Pardon My Tears" to Browley and Julius Guy, along with Walter Bell. It was recorded in January 1955.


Sometime in late 1955, Browley and the Skyscrapers were signed by Mercury and recorded some tunes. The only two we know about were "I Thought You'd Care" (the same song that had been recorded the prior year by Ray Pettis and the Gems) and "Don't Cry". They were released in January 1956, but only the Skyscrapers were named on the label.

"I Thought You'd Care" sounds like an imitation of a Pop group like the 4 Lads. It's hard to imagine teenagers in 1956 buying it. I'd rather not talk about "Don't Cry".

Billboard, in its February 11, 1956 review, was kinder than I:


I Thought You'd Care (72): Group and especially the lead, gives an Ink Spots flavor to this slow tune, in the "If I Didn't Care" idiom. Good job, merits spins. [The only similarity between this and "If I Didn't Care" is the use of the words "I" and "Care" in their titles.]

Don't Cry (71): Contagious male group effort on this shuffle beat ditty, with a touch of Four Aces inspiration.


And then, Browley Guy disappears for seven years. His last known release, issued around July 1963 was "Holdin' On" and "Do Somethin' Baby" on Vee-Jay. The latter song was written by Browley Guy, Julius Guy, and Finis Henderson. They weren't reviewed.

He wasn't finished writing songs, however. There was "I'm Crossin' Over" on November 9, 1964; it was recorded by Arthur Prysock on Old Town that year. Then there was "Another Winter Is Here" on January 25, 1965 and "Cat Daddy" on June 7, 1965 (along with Douglas Flewellen).


You've probably forgotten this by now, but on April 14, 1949, Browley copyrighted "My Pyramid Baby", along with King David Bevill. Now, in the summer of 1966, he teamed up with Bevill again, along with Bevill's nephew, singer Otis Brown, to form Olé Records. They also had a publishing company called Brovillot (as in BROwley, beVILL, OTis). The label issued tunes by Otis Brown & the Delights, as well as the Para-Monts; Browley was the producer and arranger on some of them.

The Centralia (Illinois) Evening Sentinel of December 23, 1969 had this:


Browley E. Guy III, a resident of Murray's Center since 1964, died yesterday of an apparent heart attack. The youth had a congenital heart defect. He was the son of Mrs. DeLois Guy and Browley Guy II, both of Chicago, where funeral services will be held.


This is the first (and last) we ever hear of Browley having a son. It's also the first (and last) we hear of him being married. Her name was DeLois Radford, but I have no idea when they married or when Browley III was born. Because of the wording "both of Chicago" (instead of just "of Chicago"), I get the feeling that they were no longer married at the time.

Two more song copyrights: "I'll Follow You" on January 5, 1970 and "Wait A Minute" on April 7, 1970.

Brother Julius Arthur "Slim" Guy died on July 3, 1977. Browley himself died on September 5, 1979, in Chicago. Mirroring the rest of his barely-documented life, there was no mention of his passing in any paper.

I like Browley Guy's voice. Would I have bought his records had I ever heard any of them in the 1950s? I doubt it. He was following his own path, but it rarely coincided with what the record-buying public wanted.


Special thanks to Eugene Tompkins, Jay Bruder, Robert Campbell, and Victor Pearlin.



BROWLEY GUY

MIRACLE
119 Certain Other Someone / [Last Call - Eddie Chamblee Ork] - 12/47
Above by Eddie Chamblee Orchestra, Featuring The Skyscrapers
124 Tears Follow My Dreams / [Moon Is On My Side - Sonny Thompson with Sharps & Flats] - 4/48
Above by Browley Guy accompanied by Sonny Thompson - Sharps And Flats
137 Knock Me A Zombie / That Gal Of Mine - 7/49
Above by Browley Guy & The Skyscrapers

MIRACLE UNRELEASED
Out Of Nowhere (Browley Guy) - 8/47
I Live To Worship You (Browley Guy) - 8/47
On The Blue Side (Eddie Chamblee Orchestra, Featuring The Skyscrapers) - 10/23/47
Man From Timbuktu (Browley Guy & The Skyscrapers) - 11/27/47
Just Can't Fool Myself (Browley Guy & The Skyscrapers) - 11/27/47
Just Can't Fool Myself (Browley Guy & The Skyscrapers) - 12/7/47
For The First Time (Browley Guy; no group) - 12/7/47
I Shouldn't Care (Browley Guy with Eddie Chamblee & Ork) - 7/48
Oh Marie (Browley Guy with Leon Abbey & Ork) - 5/49
You Will Remain In My Heart (Browley Guy with Leon Abbey & Ork) - 5/49
Out Of Nowhere (Browley Guy with Leon Abbey & Ork) - 5/49
I've Got My Love To Keep Me Warm (Browley Guy with Leon Abbey & Ork) - 5/49

STATES (Guy Brothers and Orchestra)
101 I Like Barbecue / Marie - 6/52
"Marie" features Browley Guy doing a solo vocal; it isn't a duet

STATES (Browley Guy & The Skyscrapers)
107 Blues Train / You Ain't Gonna Worry Me - 10/52

STATES UNRELEASED
Wrong Wrong (Guy Brothers and Ork) - 2/52
Cool Cool Road (Guy Brothers and Ork) - 2/52
Rosalie (Browley Guy & The Skyscrapers) - 8/25/52

CHECKER (Browley Guy & The Skyscrapers; recorded for Al Benson)
779 Watermelon Man / You Look Good To Me - 7/53

CHECKER UNRELEASED (Browley Guy & The Skyscrapers; recorded for Al Benson)
I'll Be Seeing You - 6/10/53
Blow Joe - 6/10/53

MERCURY (The Skyscrapers)
70795 I Thought You'd Care / Don't Cry - 1/56

VEE-JAY (Browley Guy)
541 Holdin' On / Do Somethin' Baby - ca. 7/63





Unca Marvy's Home Page
More Articles