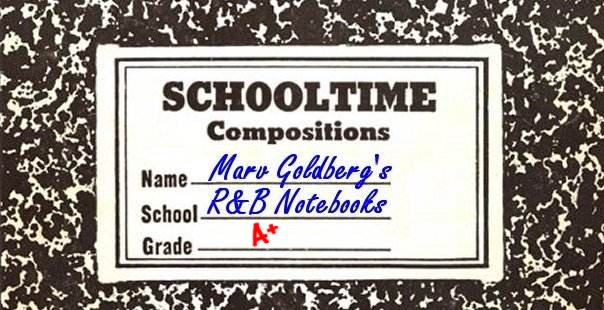 The 4 Shades Of Rhythm

By Marv Goldberg

Based on an interview with Eddie McAfee


© 2003, 2009 by Marv Goldberg
Cleveland, Ohio was a rich source of R&B groups. An explosion in the 50s gave us the Coronets, the Hornets, the Lyrics, the 5 Quails, Luther Bond & the Emeralds, the Metrotones, the El Pollos, the Shufflers, the Hepsters, and the Spartans. Possibly the first, however, was the 4 Shades of Rhythm.

[Note that "4 Shades Of Rhythm" was a fairly common name. There were groups all over the country using it for years. So many, in fact, that unless I see a photo or read the names, I have to assume that any group outside the Cleveland area is a different one.]


The beginnings of the 4 Shades are shrouded in the mists of the dim past. According to an article in the August 21, 1948 Cleveland Call And Post, Willie Lewis organized the group in the Central Area of pre-World War 2 Cleveland in 1938 (but see below), when he returned to Cleveland after a tour with bandleader Zack White. They played Pop, standards, show tunes, and jazz around Cleveland and environs, making their reputation, but there's nothing written about them prior to 1940.

The original members, all neighborhood friends in their twenties, were: Willie "Electric Guitar" Lewis (guitar and group leader), Oscar "Bing" Lindsay (baritone vocalist and cocktail drums), Sim "Father" London (piano), and Macon "Doghouse" Sims (bassist; a full-sized bass was nicknamed a "doghouse").


Their first documented appearance was at Cleveland's Cedar Inn, beginning September 29, 1940, although ads said that they'd formerly been at Dement Dawson's Rio Grande Casino. I can only find two ads for the Rio Grande Casino, both from June 1940 and both advertising the Rio Grande Rhythm Makers. Could this have been the original name of the group? Unfortunately, there's no one left to ask. The October 5 Cleveland Call And Post named them:


The Shades are Macon "Dog House" Sims on the bass fiddle; Oscar "Bing" Lindsay, a vocalist who knows where to lay the notes; Father London on the piano; and Willie Lewis who is the sensation with his electric guitar. If you haven't heard them, you missed future star entertainers.


The October 12, 1940 Cleveland Call And Post had an article titled "4 Shades Of Rhythm Make Cedar Inn 'Cats' Forget Basie". It named them and confirmed that they'd first come to prominence at the Rio Grande Casino (mistakenly called the "Rio Grande Cafe" in the blurb). This once again hints that they started as the Rio Grande Rhythm Makers.

The November 19 Cleveland Call And Post said: "Down at the Cedar Inn, the Four Shades Of Rhythm rolled 'em back at a full house party ..... not one seat was empty." They appeared seven nights a week until mid-May 1941.

The only article that was ever about them, appeared in the November 23, 1940 Cleveland Call And Post. It's worth reproducing, since, the closer you get to the formation of a group, the more reliable the write-up. (Note that the dots are theirs.)


Now that the Four Shades Of Rhythm are creating a sensation at the Cedar Inn, let's look them over......

Oscar "Bing" Lindsay is a Cincinnati boy but attended school here at Kennard and Central.... his ambition is to sing with a big time band and have one of his own......

Willie "Guitar" Lewis, born in Birmingham, Ala., attended East Tech.... he composes music and has played with Troy Singers, Zack White, Marion Sears, Six Bits Of Rhythm, and Chocolate Drops...... he is the organizer of the present quartet and is married..... If he could be greater financially and musically than Charlie Christian he'd be satisfied.... he is married......

"Father" London, the pianist with the group is from Bessemer, Alabama, single, a former Central and Kennard student and would like nothing more than to be another Art Tatum......

Macon "Doghouse" Sims of Wrens, Ga. is the other married member of the troupe..... he went to Fairmount and Central and wants to be another Walter Paige......

The boys have been together 11 months and tho they don't give the impression, they all read music....

Their musical star is fast arising and their Cedar Inn stop only means that some day they will be on the big time......


If I can still subtract correctly, the "11 months" tells us that they formed in either December 1939 or January 1940 (they may have rounded), rather than the 1938 date usually given. This would nicely account for the fact that there are no mentions of them prior to 1940. I guess we can only speculate on why we were told twice in the same paragraph that Willie Lewis was married.


A photo of the group graced the pages of the January 4, 1941 Cleveland Call And Post under the heading "Four Shades Of Rhythm In New Togs". They were still at the Cedar Inn and we learn that Thompson and Zellner made their new sport tweeds. Terrible as it is, it seems to be the only photo of the original group.

There was an article in the February 1, 1941 Cleveland Call And Post when the 4 Shades were still at the Cedar Inn. It was written in some foreign language (possibly Cretan Linear A) that mostly defies all attempts at translation. It went like this:


Cupple uv days ago I 'cided tu fergit my menny trubbles, 'n de war fer awhile en git some much needed rekreashun, so I dropped out tu one uv de hot spots on Cedar Avenue fer a change of seenery. Swelligent refresments wuz what I got, en I don't mean all liquid entertainment either. You knows I'ze no drinkin man; dat is, I duzzn't guzzles les I'ze sick, or by my self, or wid company. No, sir, by entertainment I means de "Four Shades of Rhythm", who am now peering at de Cedar Inn.

Doze boys surely has de right name, en dey reely plays music dat solid sens you. Dey jess beats out anything from a Kuban Rumba tu a Boogie-woogie jive on a moment's notiss.

Doze big name bands certainly ain't got nothing on de Four Shades of Rhythm, a product of our neighborhood. Deze boys is reely tops when it comes tu makin syncopating sernashuns.


Comprende? Est-ce que vous comprend? Verstehen Sie? Capisci? Ymmärrätkö? 分'©りますか。 At least they were mentioned.

On February 12, 1941 (remember Lincoln's Birthday?) they entertained at a party given by the Fortnightly Bridge Club at the Cedar Inn.

An article in the April 12, 1941 Cleveland Call And Post mentioned that the Four Shades Of Rhythm "and some others that I am not going to tell about" were going to entertain at an NAACP dance and floor show at the Coliseum Ballroom on April 18.

On May 22, they played for a jitterbug contest being given by the Eight Barons club at the Cedar Inn. On June 13, they appeared at the 11th Ward Republican Club's Indoor Picnic at the Club's headquarters.


I'm not sure that the 4 Shades Of Rhythm were even in existence for much of the war years. On February 14, 1942, Willie Lewis was drafted. A photo of him in the January 16, 1943 Cleveland Call And Post said that he'd also been with Benny Carter's Orchestra. Sure enough, I found a recording of "Stardust" on Columbia that was by "Benny Carter & Willie Lewis And His Orchestra". It was actually Willie Lewis' Orchestra, joined by famed sax player Benny Carter in France in 1935. The only slight problem is that this is a different Willis Lewis, a Texas saxophonist and clarinetist. (However, our Willie Lewis really had been with Benny Carter, in New York, in July 1941, and had even recorded with him in October of that year. Thanks to Nick Rossi for this info. Therefore, it looks like the 4 Shades broke up after that June 13 appearance and wouldn't re-form until late 1945 or early 1946.)


Sim London, drafted in May 1942, was serving in North Africa a year later. Oscar Lindsay was also drafted, entering the Army on January 29, 1943. Macon Sims must have been getting lonely, although I suspect that he was also in the service, since he later worked for the Veterans' Administration. From 1942 through 1945, there are no mentions of the group at all. The only possible exception (mentioned in the July 8, 1944 Billboard) was at the Circle Inn in Chicago, during June and July 1944. However, it was probably a different group. There was also an ad for the 4 Shades Of Rhythm at the Klub Ko-Ko-Mo in Dothan, Alabama that appeared on November 3, 1944. Oscar Lindsay was mentioned as singing at the "Super Matinee Jam" given by the Paragons Men's Club at a VFW hall on December 31, 1944, so it looks like he remained stateside during the war.

On February 2, 1946, the Cleveland Call And Post said that "Macon 'Doghouse' Sims is home and being entertained by the boys ... The Four Shades Of Rhythm are really clicking at the Ron-Day-Voo Club." This was followed, on February 9, by "June Cobb, who is rated among the best bass men in the country, has just about cemented his job with the Four Shades Of Rhythm." Therefore, they're back performing now, but Macon has decided not to remain.

On April 30, the 4 Shades opened at the Hollywood Show Bar in Akron, Ohio.

The July 6, 1946 Cleveland Call And Post named the members when they were playing Lindsey's Sky Bar: Willie Lewis (guitar), Sim London (piano), Oscar "June" Cobb (bass), and Oscar Lindsay (vocalist). Therefore, by now, Oscar Cobb had replaced Macon Sims. There's a photo of both Sims and Cobb as part of a UNAVA (United Negro and Allied Veterans of America) Terminal Leave Pay program in August 1946, but I have to admit that I don't really understand what it's about.

The September 14, 1946 Cleveland Call And Post noted that they'd just returned from a 2-week engagement at Chin's Restaurant in Buffalo, New York, and were now appearing at Chin's in Cleveland.

And then, dissention in the ranks. An article in The September 28, 1946 Cleveland Call And Post said that they'd been trying to replace guitarist and leader Willie Lewis and, toward that end, they'd had "several rehearsals" with Rudolph Mason, formerly of Jimmy Darrow's Orchestra. This became a union problem and "[Union] President Franklin Simpson spent many hours with the outfit trying to iron out the differences. Pianist Sims [sic] 'Father' London feels that Willie isn't entitled to leader fee which he is. So Sims handed in his two weeks' notice. Sol Lucas, pianist with a wonderful personality has been rehearsing with the outfit. Sol is a steward at Warren & Swasey. To lose any man, with their tricky arrangements, will set the outfit back two or more years. Bass player June Cobb and Tunee [singer] Lindsey [sic] both who have [sic] four little ones remain in the neutral corner." I suppose that Rudolph Mason didn't get the job because he was being sued by a bandleader at the time.

Somehow they worked it out (but only temporarily), since a write-up of their October appearance at Chin's (where they sang "If I Didn't Care") mentioned Oscar Lindsay and Willie Lewis (the other two weren't named).

On November 17, 1946, Willie Lewis and His Four Shades Of Rhythm were at the Pagoda in Cleveland. By December, Sim London was being referred to as the former pianist with the group; he was with another unit at the Club Ron-Day-Voo. London was replaced in the Shades by Eddie "Bones" McAfee, who'd been with Jimmy Jones' band as late as October of that year. (Always on top of the news, the August 3, 1946 Cleveland Call And Post reported that "Pianist Sims [sic] 'Father' London who was married a few days ago did pretty well for himself. He is on rubber now. Sims [sic] bought a new car (1936 model)."


A December 7 blurb in the Cleveland Call And Post gave the news: "Guitar Willie Lewis has reorganized the Four Shades Of Rhythm which opened at Chin's last week. New faces of pianist Eddie McAfee and J.D. Morris (bass) replaces June Cobb, who has decided to get a day job." [Good to see that proofreaders were as scarce in Cleveland as they were in New York and Pittsburgh.] According to Eddie McAfee, they'd been offered a long-term engagement in Chicago, but June Cobb quit, not wanting to leave Cleveland. His replacement on bass was J.D. Morris (who, I suspect, had a first name, but I've been unable to find out what it was. He'd been with Smitty Al's Orchestra in mid-November)

A little blurb in the January 4, 1947 Cleveland Call And Post said "Up a couple of doors, the Four Shades of Rhythm sound great, if not greater, since pianist Eddie McAfee and J.D. Morris, bass, have caught on to their tricky passages. They played on WGAR, a national hookup, last week and may get a spot [a radio program of their own]. They will leave Chin's for Baltimore, Md. January 15."


I don't know about that Baltimore engagement, but January 26, 1947 found them ("Cleveland's Own Four Shades Of Rhythm") at an M.H.S. Vets dance at Carpenters Hall.


At some point in 1947, Willie Lewis left and was replaced by guitarist Oscar Pennington (who also played clarinet). J.D. Morris was also gone, and his replacement on bass was Eddie Myers. This left Oscar Lindsay as the only original member of the group. Therefore, by sometime in 1947, the group had two Oscars (Lindsay and Pennington) and two Eddies (McAfee and Myers). The group's management was taken care of by the Frank Sennes Agency, with bookings by Dick Jackson. (Note that Pennington was the third member of the group named "Oscar" [remember Oscar "June" Cobb?] That's got to be some sort of record.)

[Note: I've seen the bassist's name spelled as both "Myers" and "Meyers"; I don't know which is correct, although I suspect it's "Myers". A first sergeant in World War 2, he'd been with the Bradley Trio in 1946.]


In 1947, they wandered up to Chicago and began performing at various clubs. Someone from Jack Buckley and Lloyd Garrett's Vitacoustic label (at 20 North Wacker Drive) heard them perform in a club and set up a recording session for them. Their signing was announced on November 8 and they had two sessions in December: "One Hundred Years From Today", "Howie Sent Me" (an instrumental), and "Yesterday" were from the first; "My Blue Walk", "Don't Blame Me", and "Baby I'm Gone" were from the second. The group (as listed on subsequent record labels) was Eddie McAfee (piano), Oscar Pennington (guitar), Eddie Myers (bass), and Oscar Lindsay (drums).


In January 1948, the first appearance of the 4 Shades of Rhythm on wax (as "Bones' McAfee and the 4 Shades Of Rhythm") gave us the pretty "One Hundred Years From Today", backed with the rollicking piano-led instrumental "Howie Sent Me". Eddie McAfee led the former vocally and the latter pianistically. All other solo lead vocals on released 4 Shades recordings would be by Oscar Lindsay.

"A Hundred Years From Today" (the correct title) had been written in 1933 by Joe Young and Ned Washington, with music by Victor Young. It had been introduced in a revue called "Lew Leslie's Blackbirds of 1933" by Kathryn Perry, although it was popularized by Ethel Waters. However, nice as the 4 Shades' version was, Vitacoustic was a small label and couldn't promote the disc properly.

The 4 Shades of Rhythm continued playing clubs, such as the Bar-O Music and the Club Silhouette in Chicago, Chin's Golden Dragon in Cleveland, and spots in Cincinnati, Des Moines, Terre Haute, and Rochester, Minnesota (home of the Mayo Clinic). For a while though, they abandoned Cleveland and made their musical home in Chicago.

However, in March 1948, Vitacoustic admitted that they could no longer meet their current debt (including payments owed to union musicians). They eventually filed for Chapter XI bankruptcy protection, but finally went under in September, releasing no further records by the 4 Shades Of Rhythm.


In June 1948, the Shades were at the PE. B. A. Club in Cleveland. [I've encountered other acts performing there, but I still don't know what the initials mean. Those initials also seem to be slightly different in each ad.] The members were still Oscar Pennington, Eddie Myers, Oscar "Bing" Lindsay, and Eddie McAfee. The club's June 5 ad had two interesting things. First, they were direct from the "Chilleutte Club of Chicago" (a pathetic attempt to spell "Silhouette"), and second, also appearing with them was "Mr. 88 Keys", who just happened to be our old friend Sim London. (Sim London and his wife, Blanche, performed for many years as "Mr. & Mrs. 88 Keys". They would also own a Cleveland club called the Mardi Gras Lounge.)

By October 1948, Willie Lewis was being advertised as having his own band. For a long while, his ads made sure to tell us that he'd been the organizer of the 4 Shades Of Rhythm.


The Shades had one more session, this time for Chicago DJ Al Benson, in November 1948. The two known songs are "I Can Dream" and "Master Of Me". Of all their 1940s releases, these two songs are the only ones that weren't Vitacoustic masters.

Vitacoustic owed a lot of money to Egmont Sonderling, owner of United Broadcasting Studio, at which most Vitacoustic recordings had been made. Sonderling refused to turn over the masters (including several by the 4 Shades of Rhythm) and kept them as partial payment. In January 1949, Sonderling set up the Old Swing-Master label (located at 154 East Erie Street in Chicago) to release those masters and make back some of the money owed to him. Old Swing-Master would end up releasing three records by the Shades, two from the Vitacoustic masters and the third from that 1948 session for Al Benson. ("Old Swing-Master" was Al Benson's nickname; he was subsequently made part of the company in order to raise sales potential.)

A strange blurb in John Fuster's "About The Stars" column in the February 19, 1949 Cleveland Call And Post. It starts with "I have never met any of the men in the 'Five Shades Of Rhythm,' good little combo playing much music and cutting many capers for patrons of the Tia Juana club these past two weeks...." He rambles on about having directed a Columbia Records vice president to hear some local acts, including the Shades. However, they don't seem to have been at the Tia Juana anytime around then, and there's never been another reference to the "5 Shades Of Rhythm" anywhere. He's confused.


The first Old Swing-Master record was the ballad "My Blue Walk" (on which the group seems to have trouble staying together), backed with the up-tempo "Baby I'm Gone", released in March 1949. In spite of my opinion of "My Blue Walk", it was a big hit in Chicago, entering the local charts on April 2 and reaching #1 on May 21. It was reviewed in the May 14 Cash Box: "Ditty kicking up a stir is this piece by the 4 Shades of Rhythm titled 'My Blue Walk'. Vocal harmony of the group spills in slow subdued tones that satisfy. Lyrics are in the sentimental vein and make you stop and pay attention. It's good stuff that should have phono fans weeping in their beer. The flip, 'Baby I'm Gone', is a cute hunk of wax that makes for merry listening. The combo offer some pleasing moments of musical harmony on the side to come up with a possible winner. Ops should give this disk some heavy listenin." Other reviews that week were for Deborah Robinson's "Mighty Lak' A Rose", Jimmy Preston's "Home Cookin'", the King Cole Trio's "I'm Lost" (an Excelsior reissue), Champion Jack Dupree's "Come Baby Baby", and Brownie McGhee's "New Baseball Boogie".


The second, a double-sided ballad entry, was the pretty "I Can Dream", coupled with "Master Of Me", issued in June 1949. This was reviewed in the June 25 Cash Box: "Featuring their beautiful tenor piper, and backing them with the softest, sweetest romantic harmony, the 4 Shades of Rhythm go right to town to cut a side of wax in 'I Can Dream", that has every possibility of kicking off big in every location where it's featured. It's soft and low and the harmony is listenably grand. On the flip, 'Master Of Me', featuring their baritone, the 4 Shades of Rhythm again cut a great side in slower tempo but continuing in the romantic, sentimental mood. This is a platter that's recommended for the dim lit spots." Other reviews that week went to Tommy Mosley's "Simply Say Goodbye", Johnny Moore's Three Blazers' "Tomorrow", Lonnie Johnson's "I Found A Dream", and Joe Morris' "Beans And Cornbread".


The third followed in September 1949: "Yesterday" (from their first Vitacoustic session in December 1948) and "Don't Blame Me" from their second. There was also at least one unreleased Vitacoustic side: "Everything I Have Is Yours".

"Don't Blame Me" and "Yesterday" were reviewed in the September 10, 1949 Cash Box. I admit that I don't understand the review. It starts with "Pair of fair sides....", but goes on to say "Top deck ["Don't Blame Me"] is a novel rendition of this old standard. Vocal work is effective, as is the light instrumental patter in the background. The coupling switches to a slow, dreamy ballad, which the vocal combo handles in smooth style." So they liked the recordings, but only thought they were fair. Oh, well. Other reviews that week were for Herb Lance's "That Lucky Old Sun" (with the Beavers in the background), Cliff Butler's "Crying Blues", Billy Wright's "You Satisfy", and Buddy Johnson's "As I Love You".

Other than "My Blue Walk", the records didn't sell well (blame poor distribution); the 4 Shades of Rhythm wouldn't record again until 1952.


When the Shades appeared at the Cafe Tia Juana in late 1949 ("Direct From A Long Run In Chicago"), the December 17 Cleveland Call And Post had an article about them:


One of the nation's top small combos, the Four Shades of Rhythm is now playing the Cafe Tia Juana and probably will remain there through the holidays.

Experienced in television and radio, and having appeared in each in Cleveland on Station WHO, the Shades have also played some of the best niteries in the country, The Last Frontier in Las Vegas, Ciro's in San Francisco, Detroit's Latin Quarter, and Hollywood's Susie Q being numbered among them. [I can't find anything documenting any of these.]

The outfit is made up of Eddie McAfee on Piano, Eddie Myers bass, Claude Williams playing guitar and violin, and Oscar Lindsay, drummer and vocalist. [It even named their manager as Katherine Drake.]

So, sometime between late 1948 and late 1949, guitarist Oscar Pennington had departed and was replaced by Claude "Fiddler" Williams (guitar and violin), who'd once been with Andy Kirk's Clouds Of Joy. Pennington's name appears on the Old Swing-Master record labels, so we know he was on the December 1947 recordings, as well as their June 1948 PE B.A. appearance. I haven't seen the label for "I Can Dream", so I don't know if Old Swing-Master put their names on it.


Williams' name was still mentioned in a December 16, 1950 Cleveland Call And Post article titled "Shades Of Rhythm Bring Glowing Record Of New Popularity To Euclid-E. 105 Cafe" (the China Casino). It said that they'd been at the Bar Of Music, the Club De Philly, and the Silhouette, all in Chicago. The members were Bing Lindsay ("the most personable, possibly, and one of the best known"), Eddie McAfee, Eddie Myers, and Claude Williams, who "must be reckoned with as he sweeps his lithe fingers over the electric guitar - doubling on the violin - for a new kind of rhythm and harmony". "Add four voices", it continued, "perfectly blended in song, with a variety of tunes and tones - and a long repertoire of popular songs - and you know why the Four Shades Of Rhythm are much, much more than 'just a familiar title'." On December 25, 1950, the Shades were at the Paradise Lounge for a Christmas Morning Dawn Dance sponsored by the Pyramid Club.

When Claude Williams left to go off to the Cats And The Fiddle soon after that article appeared, he was replaced by Adam Lambert (from the Cats 'N Jammers/Bill Samuels Trio).


Eddie Myers departed in 1951, to be replaced, at bass, by Booker Collins, formerly of Andy Kirk's Clouds Of Joy and the Floyd Smith Trio. Myers would join Jimmy Saunders and his Musi-Kats by the end of the year. Adam Lambert was replaced for a while in 1951 by guitarist Emmett Spicer, who'd been with Duke Groner and the Prince Cooper Trio. We know this because, thanks to the efforts of the Red Saunders Research Foundation, more 4 Shades recordings from this period have come to light, turning up at an estate sale near La Crosse, Wisconsin in 2007. Here's their story: In 1951, not long after Booker Collins joined the group, they cut at least 16 sides at C. H. Bomgardner's Custom Sound Recordings in Evanston, Illinois (a Chicago suburb) for unknown reasons. Ranging up to 5 minutes in length, the sides were just semi-professionally recorded and never commercially issued (they're listed in the discography). The personnel on all these recordings was: Eddie "Bones" McAfee (piano and vocals), Emmett Spicer (guitar and vocals), Booker Collins (bass and vocals), and Oscar Lindsay (cocktail drums and lead vocalist).

Sometime after this session, Emmett Spicer departed and guitarist Adam Lambert returned.


In 1952, Eddie McAfee, who had just gotten married, left too, and was replaced by Floyd Morris. But Floyd didn't last very long before being replaced by pianist Ernie Harper, who had been with the 5 Blazes. Floyd Morris would go on to form a combo that backed Oscar Brown, Jr.


So, by the time they recorded a single session for Chance Records in September or October of 1952, the group consisted of Oscar Lindsay, Adam Lambert, Ernie Harper, and Booker Collins. (Once again Oscar Lindsay saw a complete turnover in his group.) They reprised "Yesterday" (although the label spelled it "Yesterdays"), released in November 1952; its flip, "So There", is an up-tempo tune.

Chance also entered "Everything I Have Is Yours" on their books; it was either re-recorded for Chance or, more probably, was purchased from Al Benson (who seems to have owned the Old Swing-Master catalog [and thus the Vitacoustic sides] by now). Chance purchased "My Blue Walk" and "Baby I'm Gone" (the Vitacoustic masters) for unknown reasons; they were never released on Chance.


Not many more appearances to note. In March 1955, they were at the Club Congo in Cleveland. They were still around in May 1957, playing the Opera Cocktail House in St. Louis.



In the fall of 1957, the 4 Shades of Rhythm recorded "Ghost Of A Chance" and "Come Here" for Thomas "Madman" Jones' Mad label (at 1207 East 53 Street in Chicago). Released in November, "Come Here" features Oscar alternating leads with the rest of the group (whoever they might have been by now); "Ghost Of A Chance" is an instrumental "featuring Mad Man Jones" (as the label proudly declares) on saxophone. There's a photo of the group from 1957, but it isn't good enough quality to tell who's in it. All I can say for certain is that there's a pianist, a bassist, and a sax player in addition to Oscar Lindsay on drums.

The record was reviewed in the November 23 Cash Box, with "Come Here" rated "B" ("The Four Shades of Rhythm bounce energetically as they dish up a quick beat jumper. Ok jump deck the kids can hop to.") The flip received a "C+" ("The Four Shades back with a slow mood blues instrumental. Dim lights effort that pleases."). Other reviews that week were for Sam Cooke's "I'll Come Running Back To You," the Ravens' "Lazy Mule," the Metronomes' "Dear Don," the Solitaires' "Thrill Of Love," Lee Allen's "Walkin' With Mr. Lee," the Sultans' "If I Could Tell," the Plants' "Dear I Swear," the Debonaires' "Whispering Blues," and Mad Man Jones' "Hi Fi Apartment."


There was one final record credited to the 4 Shades of Rhythm. It appeared, in January 1960, on Chicago's Apex label (owned by Bill Sheppard, Dempsey Nelson, and Madman Jones). The top side was a remake of "A Hundred Years From Today" (with the title spelled correctly this time); the flip was "Life With You". Considering that Oscar Lindsay (whose name appears on the label) is backed by a host of violins and The Dread Chorus, it's possible that he was just using the name with no actual group behind him (if there is one, it's drowned out by the chorus). After listening to the record, I can't understand just what audience it was aimed at. It's so over-violined and over-chorused that no self-respecting teenager would have bought it; but it didn't seem right for adults either. That probably goes a long, long way towards explaining why it didn't sell

In spite of that, Billboard gave "A Hundred Years From Today" three stars in their February 8, 1960 issue. ("Oscar Lindsay is the vocalist, and he has a sound.") The flip received two stars. The February 20, Cash Box agreed, giving them a "B" and a "C+", respectively. The January 30, 1960 Cash Box had this hype: "George And Ernie Leaner, United Record distribs, smilin' pretty these days over the success of their latest waxings. 'Life With You' by the Four Shades of Rhythm on Apex ... makin' much noise according to Ernie & George." Other reviews in the February 20 Cash Box were for Wini Brown's "Gone Again", the Barons' "Lula Mae", and Cozy Cole's "Teen Age Ideas".


The April 9, 1960 Cleveland Call And Post mentioned that the Forest City Jazz Society was going to give an Easter Sunday jazz concert over radio station WHK. One of the acts was the "New Shades Of Rhythm". This could be explained by a couple of July 1960 ads for "Willie Lewis and the 4 Shades Of Rhythm" appearing at the Shaker Bar. They were also mentioned in July as the "Shades Of Rhythm Combo" and in August as "Willie Lewis and his Shades Of Rhythm". This is the last mention I could find of the Shades Of Rhythm.


By early 1962, the 4 Shades Of Rhythm were definitely history, as Oscar released a record under his own name ("Blue Prelude"/"Early In The Morning") on Chicago's ABB label. There were at least two more singles and an LP (see discography). In mid-1962, he formed the Oscar Lindsay Trio. They lasted until at least 1975, at which time the members were Corky Roberts (guitar), Johnny Wright (piano), and Lindsay (stand-up drums).

When this was originally written in November 1997, Eddie McAfee still lived in Cleveland and Oscar Lindsay had recently passed away. Eddie died in December 2005, only five days short of his 90th birthday.


Special thanks to George Moonoogian, Victor Pearlin, Neil Hirsch, Bob Campbell (of the Red Saunders Research Foundation), and Rosemary McAfee.




THE 4 SHADES OF RHYTHM
VITACOUSTIC
1005 One Hundred Years From Today (EM)/Howie Sent Me [Instrumental] - 1/48

OLD SWING-MASTER
13 My Blue Walk (OL)/Baby I'm Gone (OL) - 3/49
23 I Can Dream (OL)/Master Of Me (OL) - 7/49
33 Yesterday (OL)/Don't Blame Me (OL) - 9/49

UNRELEASED OLD SWING-MASTER: Everything I Have Is Yours

MASTERS RECORDED IN 1951 FOR UNKNOWN REASONS

10-inch acetates
Mademoiselle (ALL)
[Stompin' At The] Savoy (OL)
Without A Song (OL)
Old Black Magic (OL)
Rockin' (Good Rockin' Tonight) (OL)
Perdido (OL)
12th Street Rag (instrumental)
Robbin's Nest (instrumental)

12-inch acetates
I Apologize (OL)
100 Years From Today (EM)
Too Soon To Know (EM)
Boozie Woozie (instrumental)
Satchel-Mouth Baby (ALL)
I've Got It Bad (instrumental; title should be "I Got It Bad")
Ol' Man River (OL)
Cottage For Sale (OL)

CHANCE
1126 Yesterdays (OL)/So There (ALL) - 12/52

MAD
1202 Ghost Of A Chance [Instrumental]/Come Here (OL) - 11/57

APEX
1298 A Hundred Years From Today (OL)/Life With You (OL) - 1/60

LEADS: EM = Eddie McAfee; OL = Oscar Lindsay



OSCAR LINDSAY
ABB
489 Blue Prelude/Early In The Morning [the Louis Jordan song] - ca. 2/62

ST. LAWRENCE
1006 It Could Happen To You/I'm Joining The Crowd - 65

BEVERLY
101 I'll Be Home For Christmas/Brahms Lullaby - ?

AMR 105-JV - The Sophisticated Sounds Of Oscar Lindsay - early 60s?
But Not For Me
Impossible
Like Never Before
In The Wee Small Hours
Brahms Lullaby
My Shining Hour
You
Lonely One
Sing Hallelujah
Sophisticated Lady



Unca Marvy's Home Page
More Articles