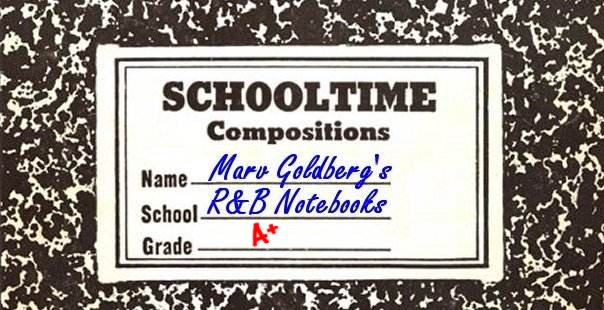 The Orbits

By Marv Goldberg

Based on an interview with George Jackson


© 2005, 2009 by Marv Goldberg
The Orbits, who would eventually record for Chess Records' Argo subsidiary, were from Jackson, Mississippi. While they were in existence for over five years, theirs was not a big-time career: they never wandered more than 200 miles from home.

Calling themselves the Quails, the group started around 1953, in Jackson's Lanier High School. Originally a sextet, they consisted of George Jackson (lead tenor), Lee Lance Turner (tenor), Joe Graham (tenor), Freddy Beverly (second tenor), Joe Gray (baritone), and Augusta Taylor (bass).


They especially admired the Royals/Midnighters (because of their dance routines), the Clovers, the 5 Royales, and the Drifters. Their repertoire consisted mostly of the current R&B hits, including songs by the Penguins, the Charms, the Counts, the Flamingos, the Spaniels, the Nutmegs, and the Jacks. Working local clubs (such as the Wagon Wheel and the Casino), talent shows (like the one held every Wednesday night at the Alamo Theater), and dances at high schools and colleges, the Quails honed their skills. Of course, most of their appearances were on weekends, since they were all in school.


By 1955, the Quails had gotten some local recognition: they had their own radio show (on WOKJ) every Saturday at noon. Another highlight was the Duke Huddleston TV show on WJTV (Saturdays at 4:00). Huddleston was a local bandleader and the Quails also worked with his orchestra.

Over the years, the personnel of the Quails would change dramatically. First, Lee Lance Turner dropped out, reducing them to a quintet. Then, Augusta Taylor quit, leaving them without a bass. Baritone Joe Gray was the next to go, but this time they got a replacement: Sam Jones Jr., a baritone who sometimes played piano for them.

Because of their radio show, they secured a manager. Joe Coronna, a record promoter, came to WOKJ to promote something (read: "hand out payola") and heard the Quails. He was impressed and offered to manage them.


In June 1956, George Jackson graduated from Lanier High and went off to live in Detroit. In early 1957, Freddy Beverly left too, and they picked up bass Charles Harper. The Quails were now down to a trio, and things weren't right. They called George Jackson and managed to get him to come back. At this point (if you're keeping score), the group was a quartet consisting of: George Jackson (lead tenor), Joe Graham (tenor), Sam Jones (baritone), and Charles Harper (bass).


In the summer of 1957, manager Joe Coronna somehow secured a recording contract with Chicago's Chess Records (surprising, because the Quails never auditioned). A session was arranged at Cosimo Matassa's famed J&M Studios in New Orleans, and the guys began their recording career (little did they know it would end at the same time). Fortunately, George had a cousin, Lee Thompson, who was home on furlough from the Army, and he drove them all to New Orleans in his 1952 Buick Roadmaster coupe.

The J&M orchestra was led by Paul Gayten (with Lee Allen on sax) and the guys cut four songs: "Mr. Hard Luck," "Who Are You," "Sugar Mama," and "You Hurt Me So." These tunes were all written by the group, along with Joe Coronna, who had been assigned to them by Chess as a writer (they were told that they were too young to sign). Note that the bridge to "Mr. Hard Luck" was lifted, almost verbatim, from the 5 Keys' 1953 opus, "Come Go My Bail, Louise," a song that George doesn't even remember.

Since Bobby Charles (who had done "Later Alligator" a couple of years before) was also there to record that day, the Quails were selected, on the spot, to back him up on "One Eyed Jack" and "Yea Yea Baby." (George remembers Clarence Henry also being there that day, but there was no backup required for his tunes.)

Hmmm. Did I say "Quails"? Well, there was a problem with the name; Chess determined that someone else was using it. It could conceivably have been the Quails that recorded for Deluxe (they were still around although they hadn't recorded in a couple of years) or maybe it was the 5 Quails who had just released "Hop Scotch Rock" on Mercury. A new name was needed, and needed fast.

Enter Ken Elliott. Elliott (better known to his WWEZ audiences as "Jack The Cat" [and who had hosted "The House That Jack Built" on WJBW]) happened to be at J&M that day (probably Joe Coronna had something to do with that), and he was the one who suggested "The Orbits." Just why he picked that name isn't clear.

You'd automatically think that with Sputnik, the Russian satellite, going strong it was a natural name, however, Sputnik wasn't going strong at all, not even launched until October 4, so that can't be the reason. But it was a time when space was on everyone's mind, so you don't really have to dig too deep. While we might have been stunned when Russia launched Sputnik, there had been anticipation that the U.S. was going to put one up any day now. No big leap of the imagination needed here. In fact, the International Geophysical Year had just started, and it had been proposed that artificial satellites be launched to map the Earth's surface. Back in July 1955, the U.S. government had announced plans to launch an Earth-orbiting satellite for the IGY. Since we, as schoolkids, were inundated with IGY announcements, everyone was aware of the potential for orbiting satellites and the name wouldn't have been hard to come up with.

After the session, there was nothing to do but return to Jackson and wait. In August, Chess issued the Bobby Charles sides. The record was reviewed on September 9, 1957 (both sides "excellent"), along with Little Richard's "Keep A Knockin'," the Del Vikings' "I'm Spinning," Ray Charles' "Swanee River Rock," the Mello-Tones' "Ca-Sandra," the Montereys' "Dearest One," Jackie Wilson's "Reet Petite," Sam Cooke's "You Send Me," and the Travelers' "Lenora." However, no matter what kind of reviews it got, the Orbits' name wasn't on the label. Even had it gone to #1, it wouldn't have done them any good. As it is, they never ran into Bobby Charles again.

Soon after the session (probably because Chess didn't seem to be in any hurry to release an Orbits record), Joe Graham left and was replaced by tenor Robert McElroy. (Don't worry, this is the last new name to worry about.)

Finally, in December 1957, "Mr. Hard Luck" and "Who Are You" were released on Chess' Argo subsidiary. The disc was reviewed (both sides "good") on January 13, 1958. Other reviews that week went to Clyde McPhatter's "No Love Like Her Love," the Penguins' "Be My Lovin' Baby," the Penguins' "Sweet Love," the 5 Royales' "Dedicated To The One I Love," Marvin & Johnny's "Smack, Smack," the Pastels' "Been So Long," and the Rajahs' "Shifting Sands."

The record did well locally, since it was played on WOKJ by DJ Jobie Martin, but it doesn't look like Chess did much to promote it. In fact, Chess never contacted them again.

With a record out, you'd think that the group would start to get better gigs. However, they continued playing clubs and private dances, all within a 200-mile radius of Jackson: Shreveport, Vicksburg, New Orleans, Meridian, Memphis).

The Orbits managed to last a single year (one orbit?). Sam Jones graduated from Lanier in 1958 and went into the service that summer. The group had seen too many personnel changes over the years, and this was the one that did them in. Over the years, they'd get together (and even sing), but never had another gig.


Until 1995, that is. That's when George Jackson, Joe Graham, and Sam Jones appeared (as the Quails) at their old high school for W.H. Lanier Day. Then, in August 2001, there was a dedication ceremony at Lanier for the new gymnasium complex. This time, George, Joe, and Sam, along with new lead singer DeQuincy Johnson, performed "You Make Me Feel Brand New" and "Who Are You" at the ceremony. This went over so well that the Quails then returned to the Alamo Theater for some shows and also did a few private parties.


It's now May 2018 and George has just celebrated his 80th birthday. Sam Jones was also on hand for the festivities.


Special thanks to Torrie Jackson.



THE ORBITS
CHESS (backing Bobby Charles)
1670 One Eyed Jack/Yea Yea Baby - 8/57

ARGO (the Orbits)
5286 Mr. Hard Luck (GJ)/Who Are You (GJ) - 12/57

UNRELEASED ARGO
Sugar Mama (GJ)
You Hurt Me So (GJ)


LEADS: GJ = George Jackson


Unca Marvy's Home Page
More Articles