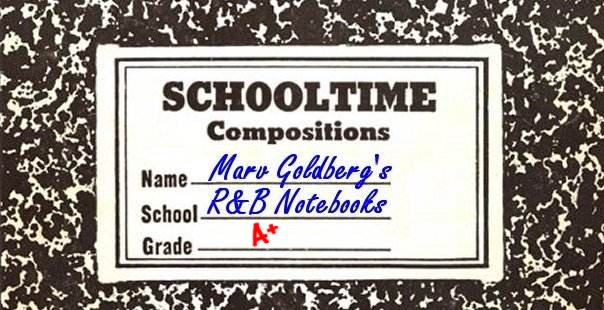 The Majors

By Marv Goldberg

Based on interviews with Jimmy Beckum


© 2003, 2009 by Marv Goldberg
One of the earliest of the "modern" R&B groups was the Majors, who recorded for Derby Records in 1951. Although they only released two records within a six-month period, their influence spread to many other New York aggregations.

The story of the Majors begins in the churches of Brooklyn's Bedford-Stuyvesant section around 1946, when most of the future members of the group sang in the choir of St. Mark's Holiness Church (on Howard and Fulton). Several of the choir members decided to form a gospel group ("we always had groups in the church," says Jimmy) and became the Brooklyn Crusaders.


While many members passed through the ranks of the Crusaders (including lyric baritone Milton Grayson, who would become a member of the Dominoes in 1955), the most stable lineup was: Bernard "Jimmy" Beckum (lead tenor), Eddie Harris (tenor), Alvin Scott (tenor), Bobby Jones (baritone), and John Bletcher (bass). They participated in the usual "battles" of the gospel groups, and, as time went on, became known around the city. Because of this, they made many appearances on Joe Bostic's Sunday morning gospel program on WLIB radio, although they never toured with any gospel shows.

Along the way, there were the inevitable personnel changes. John Bletcher went into the army, to be replaced by bass Bill "Snooky" Lee. Bobby Jones also departed, and the baritone spot fell to Bill's brother, Clyde "Bebe" Lee (who hadn't been part of the church choir). When Snooky left, the bass spot was taken by William Beebe. Finally, Eddie Harris left (eventually becoming a solo artist; he isn't the Eddie Harris who was the lead of the Blue Dots and the later Checkers), but wasn't replaced. The group continued on as a quartet: Jimmy Beckum (lead), Alvin Scott (tenor), Clyde "Bebe" Lee (baritone), and William Beebe (bass).

"Some of the fellas left the church and we stopped singing for a while," remembers Jimmy, "but we stayed together as friends. We all got jobs in the cafeteria at Western Electric [in Kearney, New Jersey] and began to sing barbershop. We met Ted Rowe [another Western Electric employee, who trained the Chordettes in barbershop singing] when we sang in the cafeteria, and he asked us to get into the barbershop. That's how we got into secular. When we learned barbershop, we put it into everything we did, gospel and R&B." Western Electric also had a little club on the premises, called "WE Kearney," where talented employees could perform for their co-workers.

While "Crusaders" might have been a reasonable name for a barbershop quartet, they decided to rename themselves, becoming the Varieteers for a short while. But after giving it some more thought around 1950, they took a new name from Major's Department Store: "The Majors."

Like so many hopefuls before and after, they went on Arthur Godfrey's Talent Scouts (Jack Paar was the guest host that evening). Their arrangement of "Blue Skies" was good enough to land them in second place, but they didn't win the top spot (which would have meant some appearances on Godfrey's daytime radio show). They'd try it again about a year later, but this time, with Godfrey present, the same song produced the same result.


It was through a small-time promoter named Salvador Esposito that the Majors hooked up with Phil Rose. At the time, Rose worked for Larry Newton's Derby Records (at 520 W 50 Street in Manhattan). Although Eddie Wilcox was the label's Musical Director, the only one they ever worked with there was Phil Rose (who was listed as General Sales Manager). Derby had been started back in 1949, and had been allied with Rainbow Records initially. Originally an R&B label, it would switch to almost purely Pop in early 1953.

At their first session, held in the Spring of 1951, the Majors recorded at least three tracks: "You Ran Away With My Heart," "At Last," and the gospel "When The Train Comes Along." Jimmy did the lead on all of these. While "You Ran Away With My Heart" was written by Jimmy, "At Last" had been penned by Lou Sprung and Phil Rose and given to the Majors to practice. (In 1954, Sprung would become an executive at Baton Records, before joining his friend Phil Rose at Glory Records in late 1956. In the 1960s, Sprung was involved in the production of the play "Purlie Victorious," starring Harry Belafonte and Sidney Poitier.)

The record was released in June and reviewed on June 23 (with both sides rated "good"). Other reviews that week went to Ivory Joe Hunter's "When I Lost You," the Ben Smith Quartet's "Dream," Floyd Dixon's "You Need Me Now," and Ray Charles' "I Wonder Who's Kissing Her Now."

While never a hit, the record did well locally, and was even listed as a Territorial Tip in Los Angeles (although that took until October).


The Majors' second session probably took place in October 1951. Before they began their own songs, Phil Rose had them back up bluesman Walter "Brownie" McGhee on a tune called "Sleepless Nights" (they weren't on the flip). Then they did two more of their own: "Come On Up To My Room" (written by Jimmy) and "Laughing On The Outside, Crying On The Inside" (penned by Bernie Wayne, who had also written "Blue Velvet"), another tune selected for them by Phil Rose. Once again, Jimmy led both sides. Since they backed him up on "Sleepless Nights," it was only fair that Brownie McGhee's guitar was added to the background of "Come On Up To My Room."

Brownie McGhee's "Sleepless Nights" was released in October or November, 1951, and received a "good" rating on November 24. Other reviews that week were for the Marshall Brothers' "Who'll Be The Fool From Now On," Hal Singer's "Blue Velvet" (Bernie Wayne was having a good year), Tab Smith's "(It's No) Sin," Al Sears' "Baltimore Bounce," Tiny Bradshaw's "I'm A Hi-Ballin' Daddy," and Ray Charles' "Honey, Honey."

The Majors' second record was issued in November 1951 and reviewed on December 29; once again both sides were rated "good." Other songs reviewed that week were the Ravens' "Wagon Wheels," the Do-Re-Me Trio's "I Love Each Move You Make," Chris Powell's Blue Flames' "October Twilight," the Mello-Moods' "Where Are You," Julia Lee's "Out In The Cold Again," Buddy Lucas' "Diane," and Little Richard's "Taxi Blues."

Strangely, although there didn't seem to be any particular sales action on this disk, the trades reviewed it again, this time on January 19, 1952; the rating was the same as before. The Territorial Tips that week were "Eternally" by the Swallows and "I Am With You" by the Dominoes.

The Majors made very few appearances during their career, mostly local clubs in Brooklyn. They entertained servicemen at Fort Dix (in New Jersey), and also played a club in Kearney, New Jersey.

Another Brooklynite that the Majors knew was Otis Blackwell (future writer of "Don't Be Cruel," "All Shook Up," "Great Balls Of Fire," "Breathless," "Return To Sender," and "One Broken Heart For Sale"). Somewhere along the way, the Majors backed him at a recording session, but, as far as Jimmy knows, the results were never released.

Around 1953, the Majors realized they weren't getting anywhere. "We weren't making any money," says Jimmy, "we just wanted to be popular." This led to the inevitable break-up. It's reasonable to say that, after being on six Derby songs (and writing two of them), Jimmy made about $25.


[At least a couple of the Majors carried on for a while. Clyde Lee and Alvin Scott are listed as the writers of "Big Eyes," released by the "Majors" on Original in May 1954. Its flip is "Go Way," but nothing else is known about the group.]

Jimmy then briefly teamed up with Jimmy McGowan (first tenor), David Jones (second tenor), and Larry Banks (baritone) to form a group that was the precursor of the 4 Fellows. When Jimmy left, after a short time, he was replaced by Teddy Williams, and the 4 Fellows were born.


Afterwards, Jimmy Beckum (a cousin, by marriage, of Willie Winfield) joined the Harptones, just in time for their January 14, 1955 appearance with Alan Freed at the "Rock 'n' Roll Ball," held at Manhattan's St. Nicholas Arena (other acts were Joe Turner, Fats Domino, Clyde McPhatter & Drifters, the Clovers, the Moonglows, Danny Overbea, Ruth Brown, Charles Brown, Varetta Dillard, Dakota Staton, Red Prysock, Buddy & Ella Johnson, and Nolan Lewis). Nicky Clark had left the Harptones for a while, and fortunately Jimmy fit into Nicky's uniforms. (When Nicky returned, Jimmy was kept on.) Jimmy is first heard on the "Life Is But A Dream" session (held in May or June 1955). He does the lead on "You Know You're Doing Me Wrong," "You're Going To Need My Help Someday" (which he also wrote), "I've Got A Notion," and the Old Town version of "Mambo Boogie." However, by the spring of 1956 (when the Harptones appeared in the movie "Rockin' The Blues"), Jimmy was gone (his mother, in South Carolina, had become ill, and Jimmy had to care for her). He'd return to the Harptones twice more: in 1961 to replace Hank Jernigan, and again in the 1970s (when the lineup was Willie Winfield, Jimmy Beckum, William Dempsey, Curtis Cherebin, and Raoul Cita, with an occasional appearance by Freddy Taylor).


Meanwhile, Alvin Scott didn't sit around idle either. In 1957, he joined Jimmy McGowan's 4 Fellows (after their recording days at Glory Records) and was on the LP that the Fellows did backing up Josh White ("Chain Gang Songs"). At some point, this veteran of the Brooklyn churches converted to Judaism and became a cantor. He occasionally appeared with the 4 Fellows in the 1980s.


Around May 1957, Otis Blackwell cut a couple of sides for Moe Gale's Gale label: "It's Love And It's Real," backed with "Don't Take My Word, Take My Heart." The group behind him is billed as the "Majors," but Jimmy Beckum is unaware of these titles. Alvin Scott was singing with the 4 Fellows at this point, so it may have been an ad hoc group created by either Clyde Lee or William Beebe. Unfortunately, Jimmy died, from cancer, on February 9, 2001.

The Majors had a relatively small musical output. But "You Ran Away With My Heart" and "Laughing On The Outside, Crying On The Inside" are excellent early R&B group sounds, that should have been better received than they were.

Special thanks to Victor Pearlin, George Moonoogian, and Raoul Cita.



THE MAJORS
DERBY
763 You Ran Away With My Heart (JB)/At Last (JB) - 6/51
776 Sleepless Nights (BM)/[I'm Gonna Move Cross The River - Brownie McGhee] - 10/51
779 Laughing On The Outside, Crying On The Inside (JB)/Come On Up To My Room (JB/CL) - 11/51

UNRELEASED DERBY: When The Train Comes Along (JB)

ORIGINAL ("Big Eyes" was written by Clyde Lee and Alvin Scott)
1003 Big Eyes/Go Way - 5/54


LEADS: JB = Jimmy Beckum; CL = Clyde Lee; BM = Brownie McGhee, backed by the Majors


GALE (Otis Blackwell & the Majors; unknown group, see text)
102 It's Love And It's Real/Don't Take My Word (Take My Heart) - 5/57




Unca Marvy's Home Page
More Articles